In a surprise turn of events, the talented actress Kathryn Bernardo has joined the ever-growing TikTok community.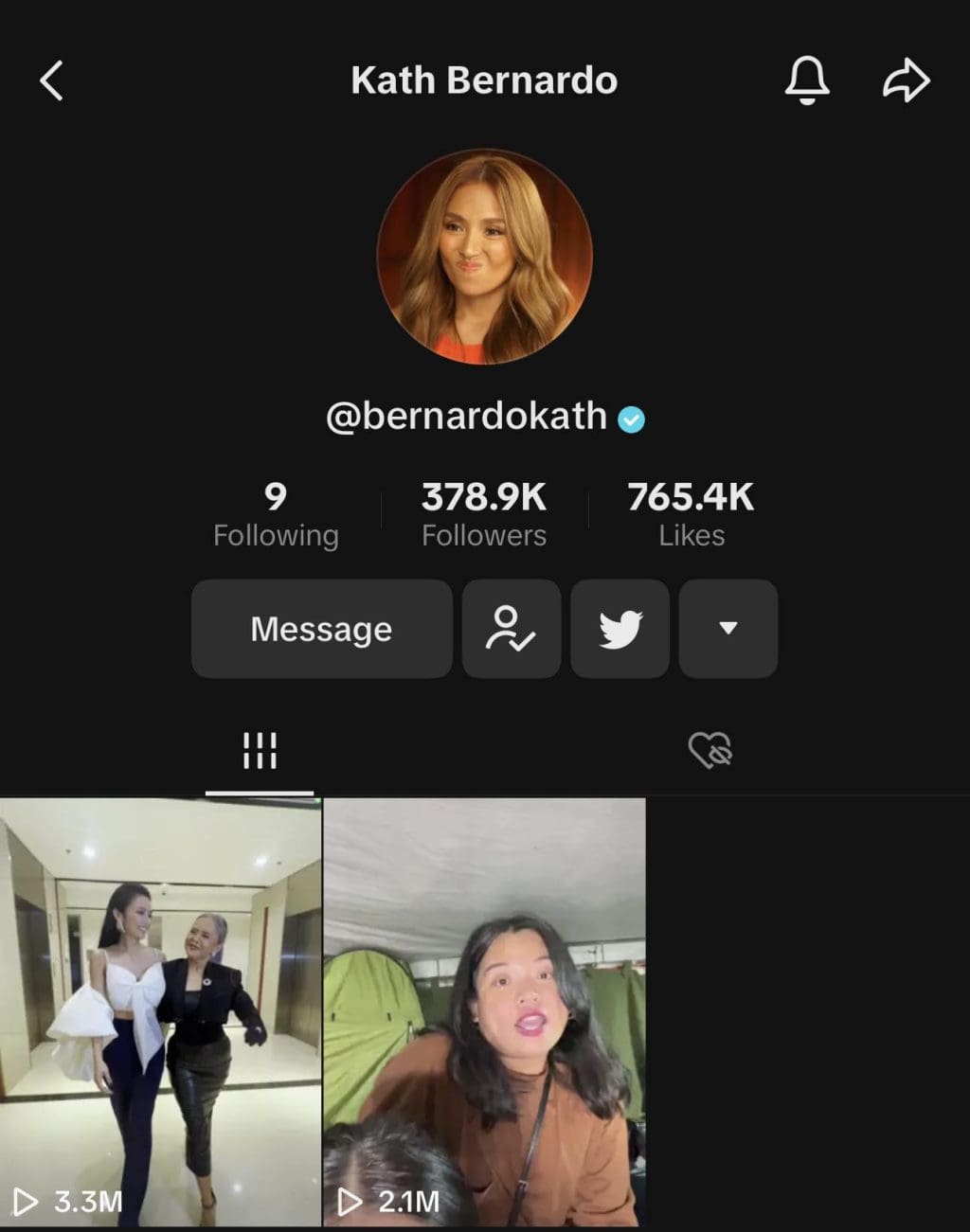 She wasted no time after joining the popular social media platform in exhibiting her playful and fashionable side by posting a humorous twist on the widespread 'Lato-Lato' craze.
'Lato-lato,' a toy made out of two plastic balls linked by a string and swung to hit each other.
She captioned the video,
"Lato-lato but make it fasyown. Hello, TikTok world!"
The internet exploded with reactions to Kathryn's playful and stylish rendition of the 'Lato-Lato' trend, as expected.
As of this writing, she has over 378,900 followers, and her video has about 2 million views and 306,900 likes.
Almost four years after the huge success of "Hello, Love, Goodbye," Bernardo is expected to star in "A Very Good Girl" together with award-winning Filipina actress Dolly de Leon, as well as the historical picture "Elena 1944."