CEBU CITY, Philippines – Johnnie Walker, together with Sugbo Wine, unveiled the latest Johnnie Walker Luxury Artist Series Collection featuring designs by internationally renowned street and graffiti artist Quiccs on April 26, 2023 at Fili Lobby Lounge, Nustar Resort and Casino, Cebu City.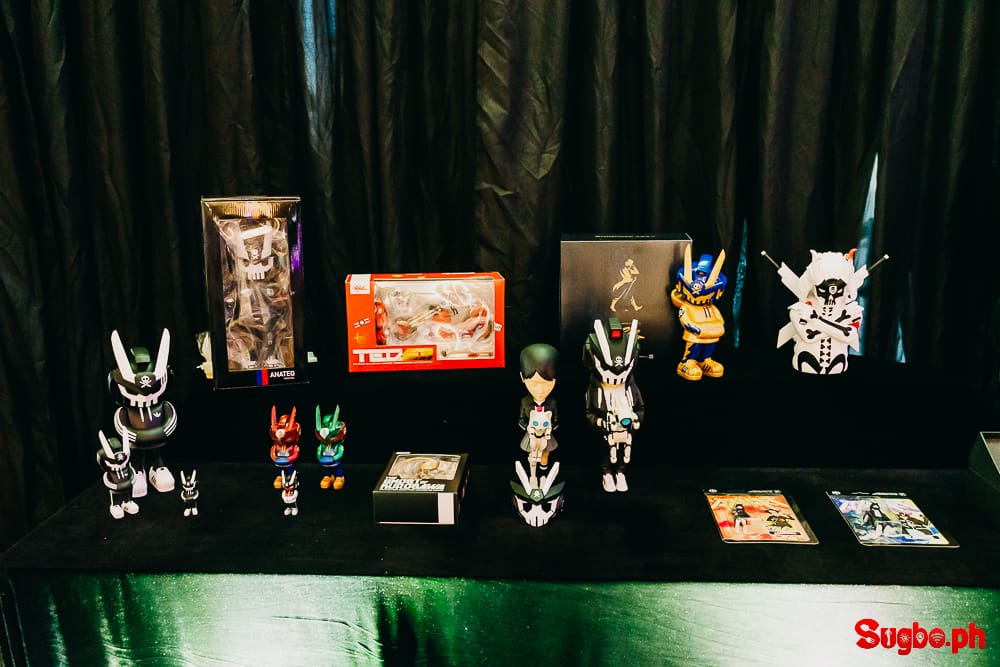 Quiccs is a multi-awarded visual artist and designer who works in several mediums. He is best known for his designs and illustrations which come to life in various merchandise, products, and brand partnerships. The Artist Series collection, in collaboration with Johnnie Walker, features the evolution of Quiccs' signature character in his designs, TEQ63.
Four exclusive bottle designs featuring TEQ63 are included in this limited edition collection of
Johnnie Walker Blue Label, all of which are made exclusively available online through Sugbo Wine.
The Launch Event
The official launch of the Artist Series collection was attended by members of Cebu's thriving street art community as well as streetwear enthusiasts. Guests had the chance to learn more about the inspiration of each bottle design from Quiccs, who joined the program and signed bottles that were purchased at the event.
"TEQ63 represents myself and my influences growing up – Japanese robots, graffiti, and hip hop culture,"

QUICCS EXPLAINS.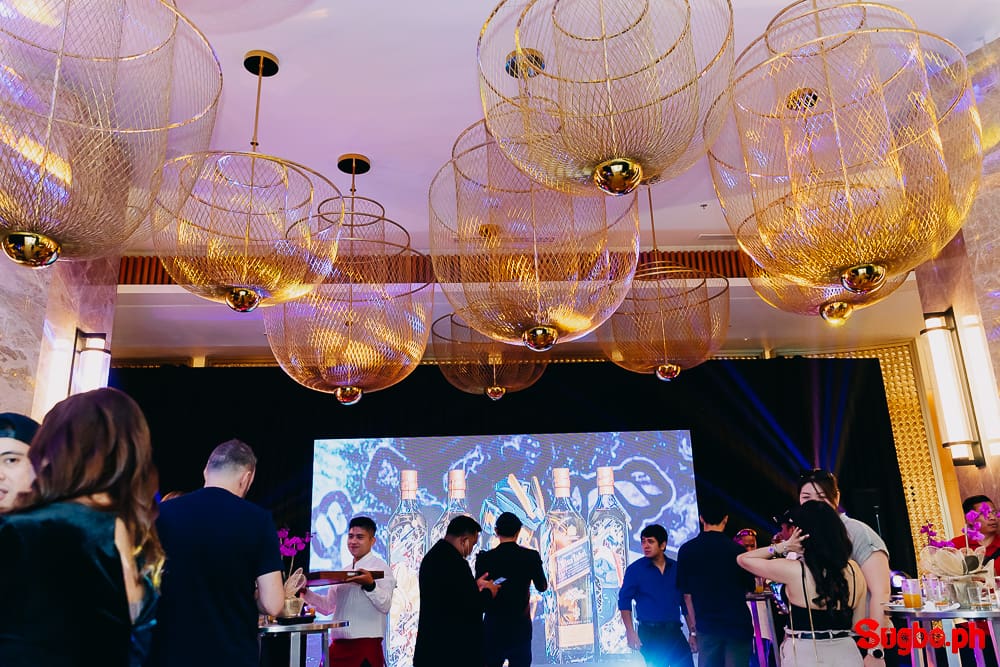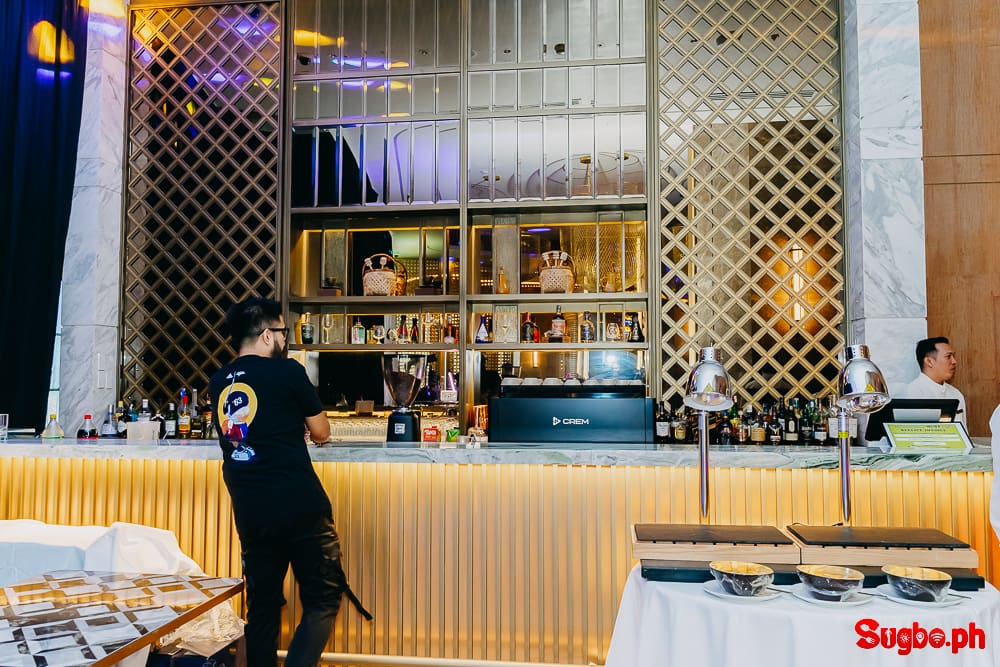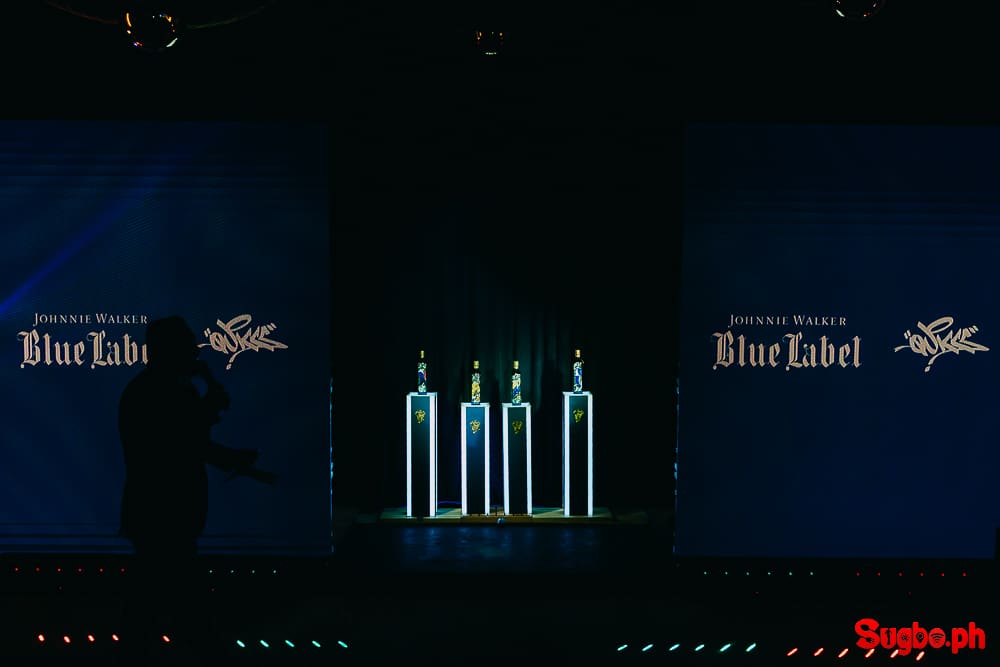 "The illustrations I designed for the Johnnie Walker Artist Series are a visual representation of how the TEQ63 character and my brand have naturally evolved and improved throughout the years."
2023 marks the 10th year anniversary of the original TEQ63 design, an opportunity that Quiccs says he saw as a platform to thank his most loyal supporters and fans for their support.
Each bottle design features TEQ63 in vibrant layers of color, inspired by the depth of character and layers of flavor found in Johnnie Walker Blue Label's masterful blend made up of some of the rarest and most exceptional whiskies from Scotland.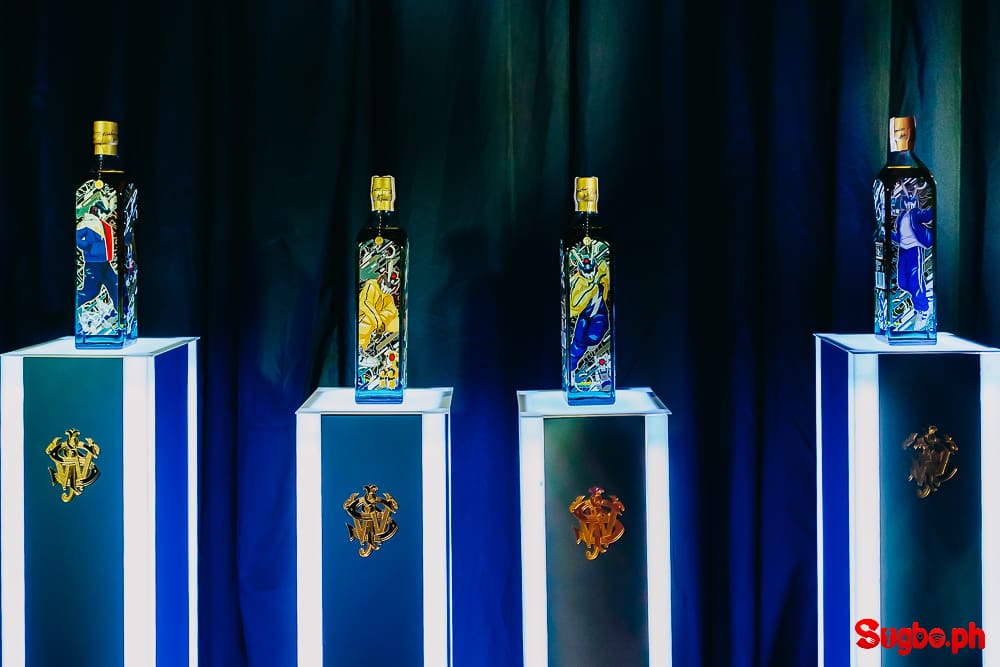 The "OG Blue" and "Dragon" bottles feature TEQ63 in streetwear designed in a vivid blue and liquid gold colorway respectively, while the "Manila Killa" bottle shows the character wearing a jacket inspired by the flag of the Philippines. Finally, the "Lightning" bottle is an e-commerce exclusive with a design inspired by Johnine Walker's Keep Walking message to celebrate this milestone collaboration.
"For years I have dreamt of being one of the artists showcased by Johnnie Walker as I've seen their past Artist Series projects, both locally and internationally,"

QUICCS SHARES.
"I'm excited to imprint my own signature artistry into one of the most iconic blended Scotch whiskies in the world with this Artist Series collection."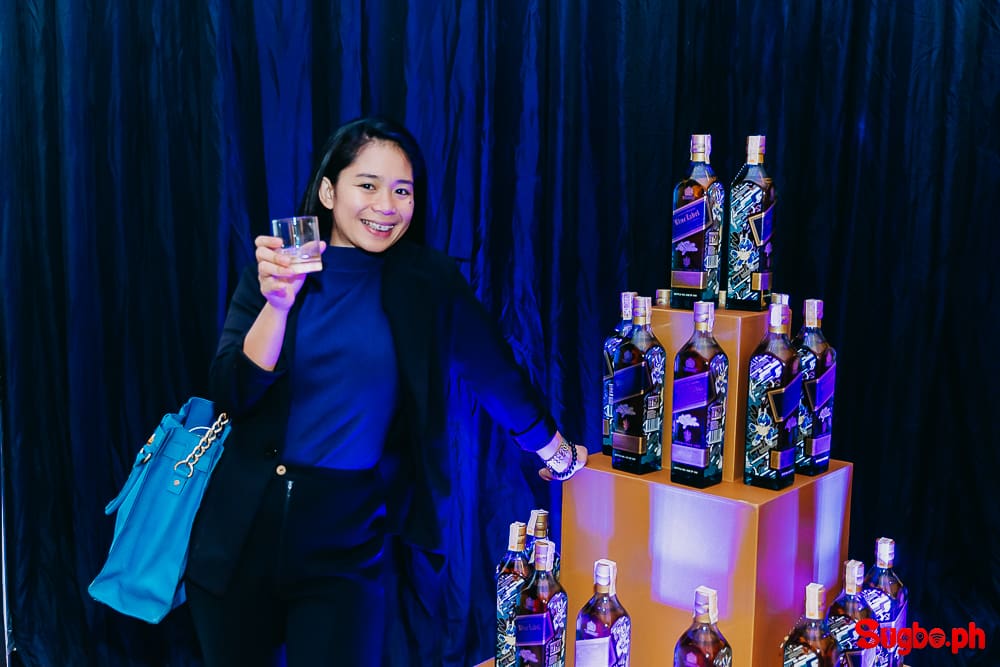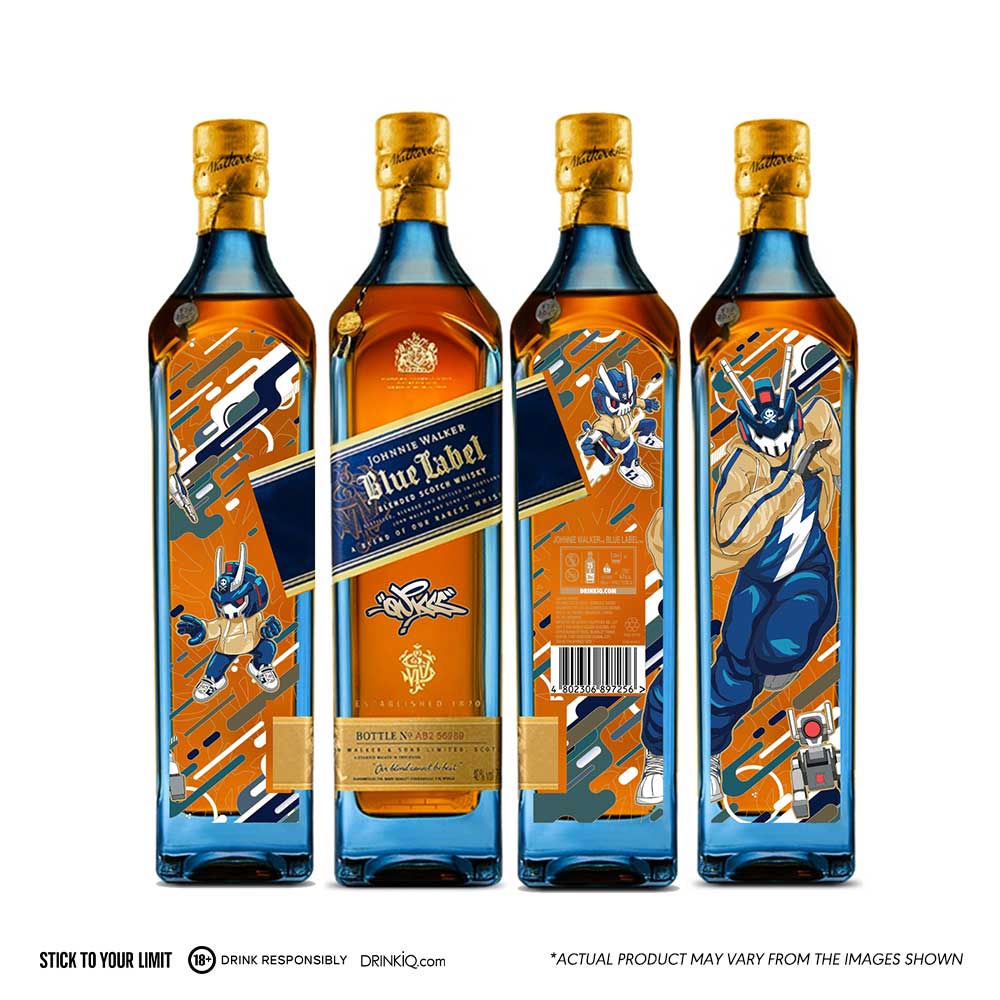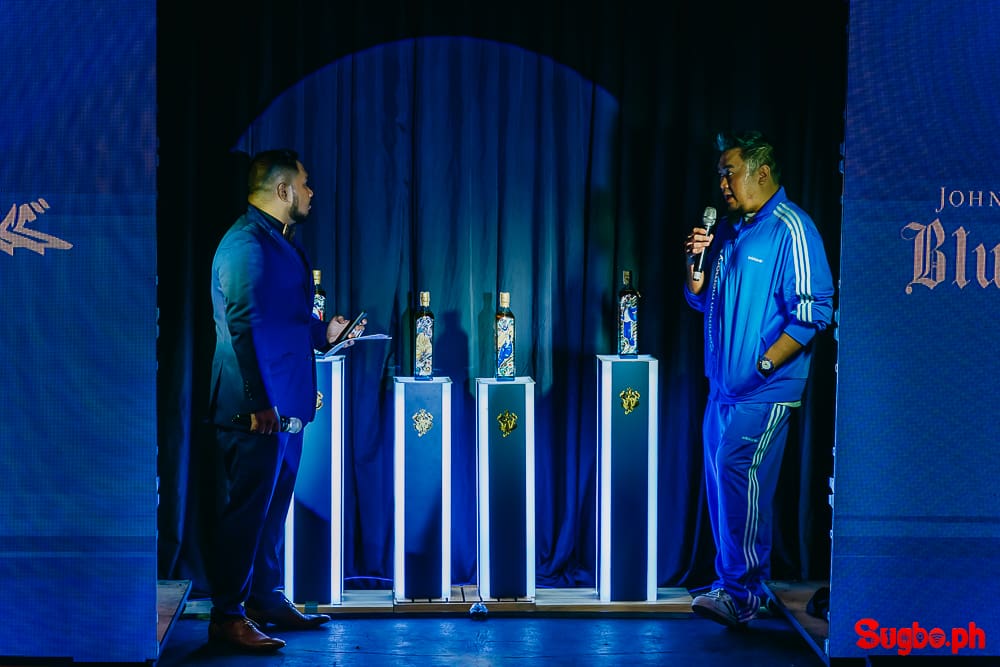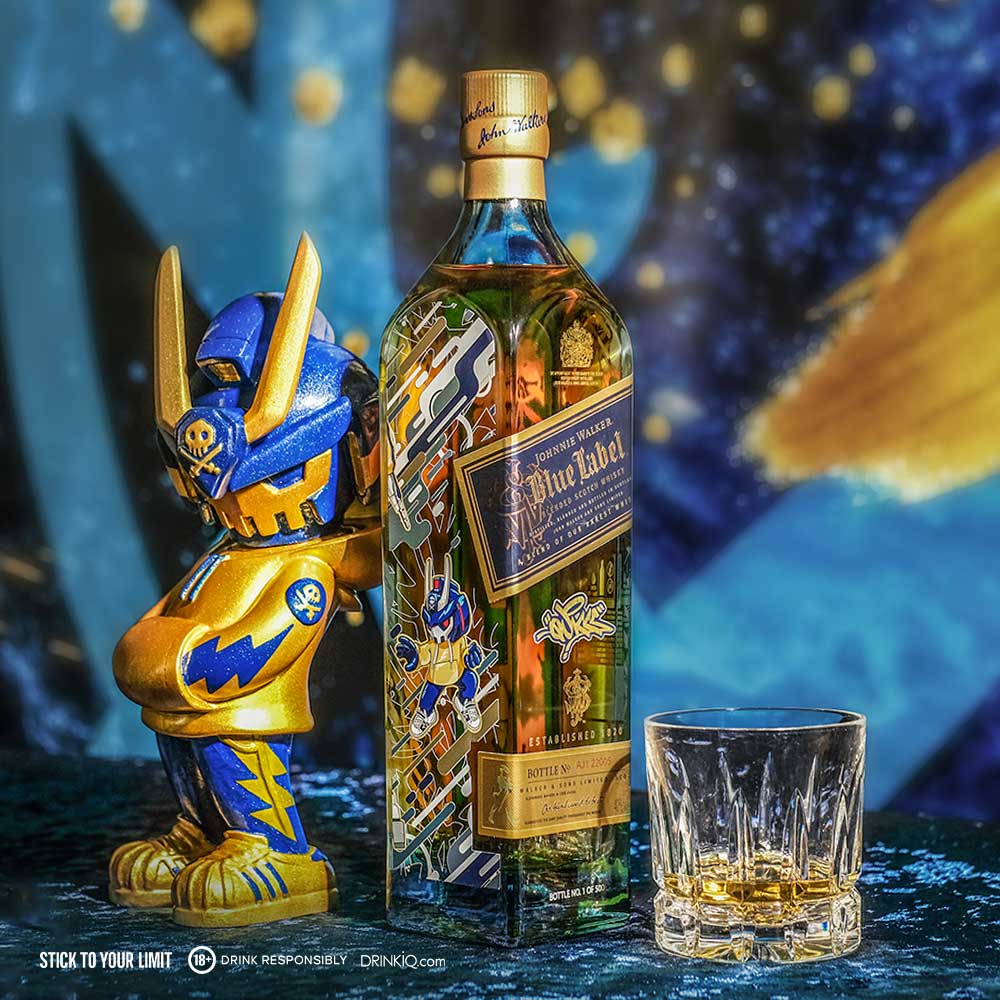 "We're very excited to launch this limited edition Artist Series Collection featuring Quiccs, as his artistry and designs resonate very closely to Cebu's art and streetwear community,"

ADDS CARLTON & CATHERINE SENIEDO, OWNERS OF SUGBO WINE.
A truly exclusive piece of luxury, only 198 bottles of the Lightning design and only 6 complete sets of the entire Artist Series Collection are available for purchase directly through the official website of Sugbo Wine.
Drink responsibly. Visit the DrinkIQ.com site to learn more about alcohol facts.