The Salle à Manger is ready to serve Cebuanos for 8 weeks.
The International Culinary Arts Academy's training restaurant, "Salle à Manger" started opening its doors to Cebuanos last February 10, 2023. The restaurant is fully operated by the academy's second-year students as part of their training program.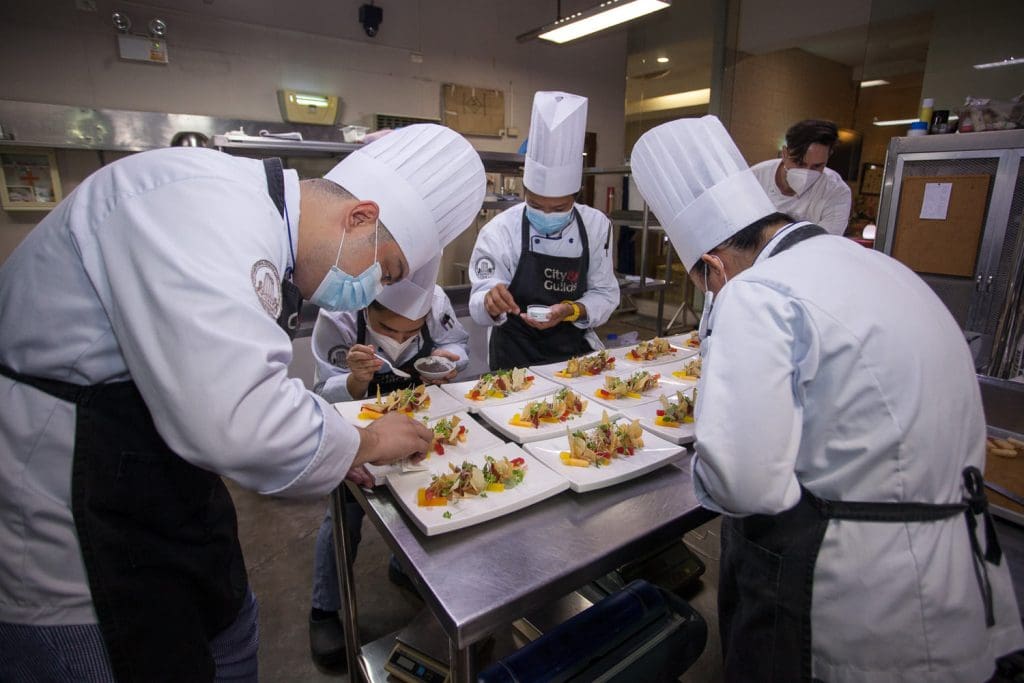 The students go over all processes of running a restaurant, from costing to finalizing the menu before they are officially open for business.
Sugboph was graciously invited to the restaurant opening night, and here's what we think.
Exceptional Ambiance and Service
Upon entering the Salle à Manger, we were greeted by a white-cloth table set up. The restaurant gave off a fancy and comfortable feel. There's also music playing in the background which definitely elevates the ambiance.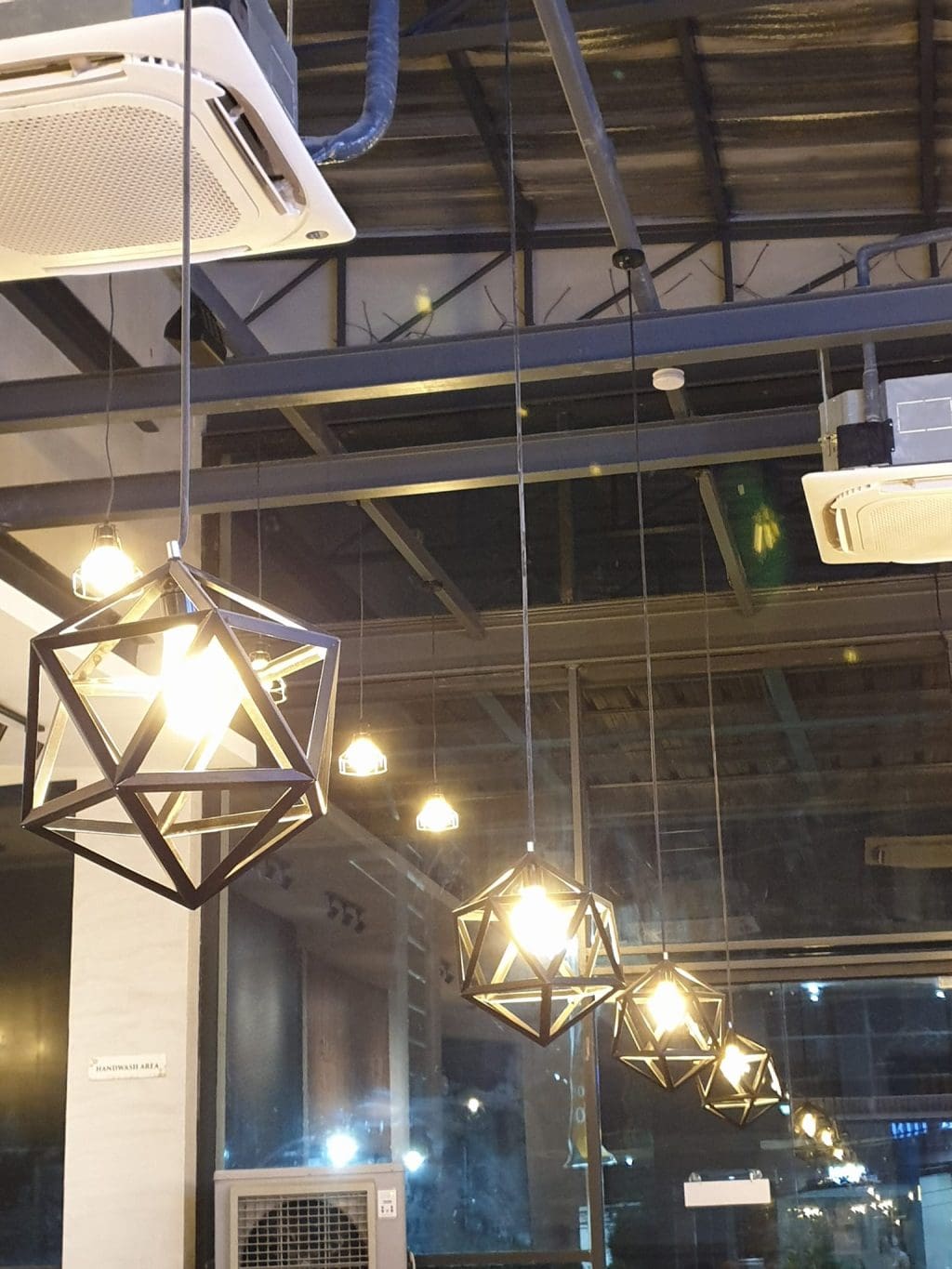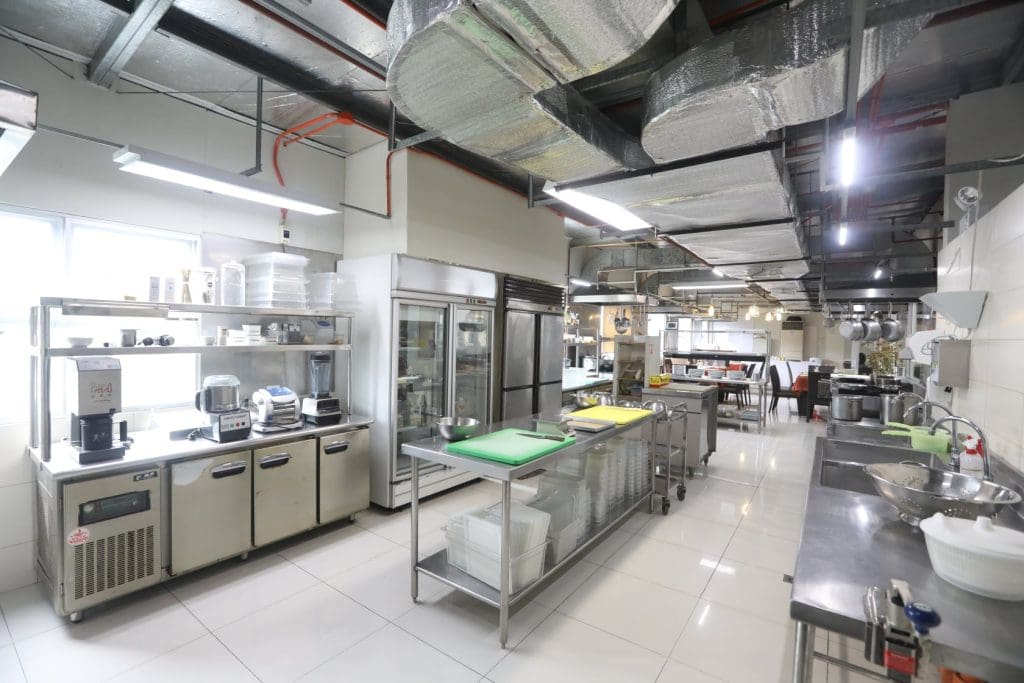 The service is also exceptional. Once we got seated, we were immediately given a copy of the restaurant's menu. The students which were assigned as servers were also kind enough to help us with the menu.
Throughout our meal, they always made sure to ask us how everything was so far or if we wanted anything else. You can really see how well-trained the students are in terms of how they handle the diners.
Delectable Cuisine
The Salle à Manger has an array of food options on their menu. They have Soups and Salads, Starts, Sandwiches, Main Courses, and desserts.
We tried a few items on the menu.
Chef's Salad
To start off, we ordered the 'Chef's Salad' which was recommended by one of the students. It's a variety of mixed lettuce, vegetables, fruit, grana padano, and croutons. You can choose either Honey Mustard or Balsamic Vinaigrette as your dressing. We went with Balsamic Vinaigrette.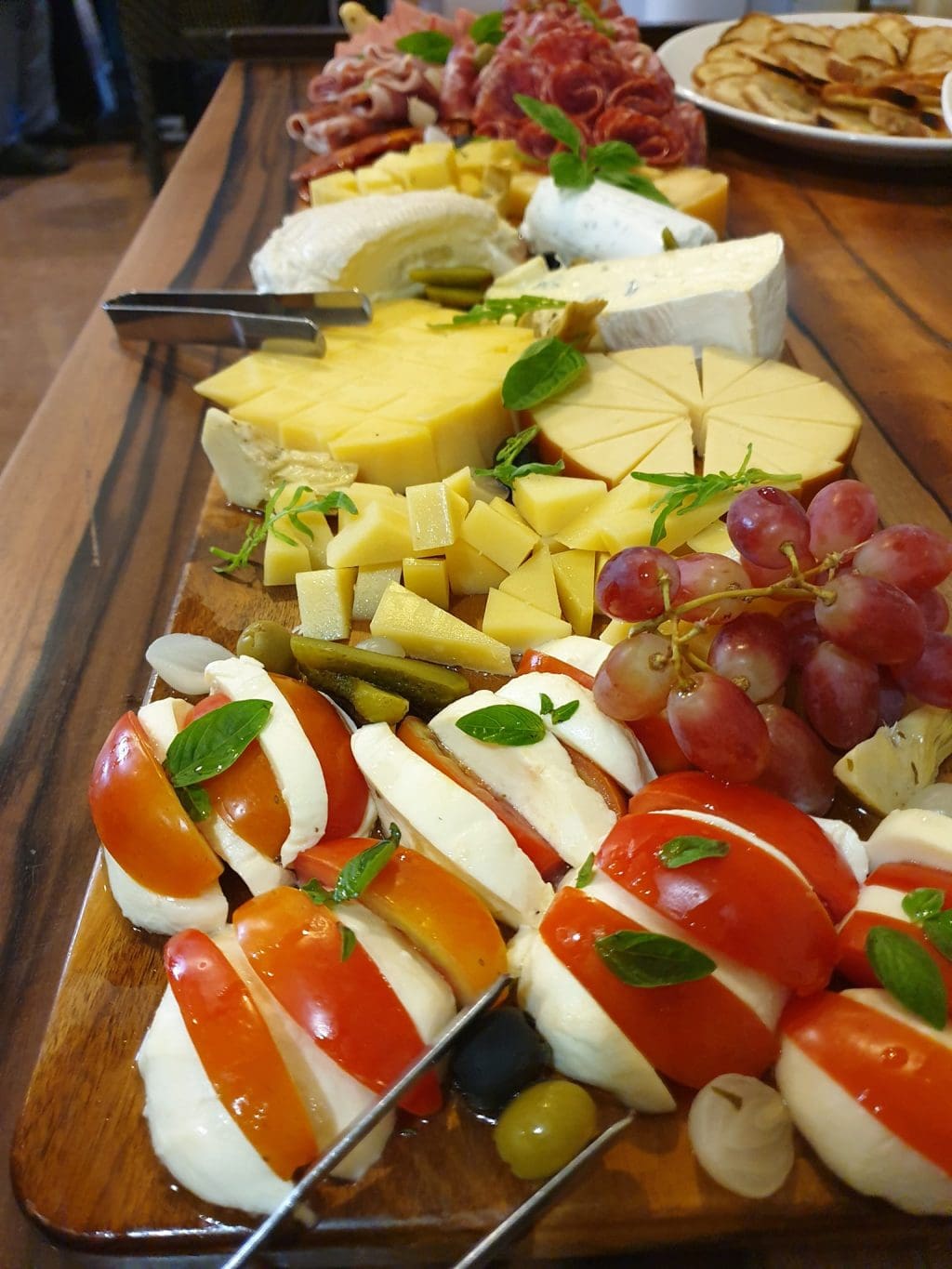 The salad was fresh and the Balsamic Vinaigrette added a wonderful tanginess to the salad. The mixed lettuce was incredibly crisp as well. The croutons were also good. If you get a bit of everything in one bite, you'd get different textures and flavors.
Grilled Cheese with Tomato Soup and Side Salad
The next dish we ordered was the grilled cheese with tomato soup and side salad. Now, this was the ultimate comfort meal. The cheese in grilled cheese was milky, buttery, and melted to perfection. The bread was also grilled evenly which added a little bit of crispiness.
The tomato soup was light and flavorful. You can really taste the tomatoes. Dipping the grilled cheese sandwich in the tomato soup really elevated the flavors.
Pasta Carbonara
The restaurant also served pasta carbonara. And no, it's not the usual carbonara that we know of. It had no cream or milk, instead, it had egg, parmesan, and bacon which are the exact ingredients of a traditional Carbonara.
The pasta carbonara was creamy because of the parmesan and the egg. The pasta was also al dente.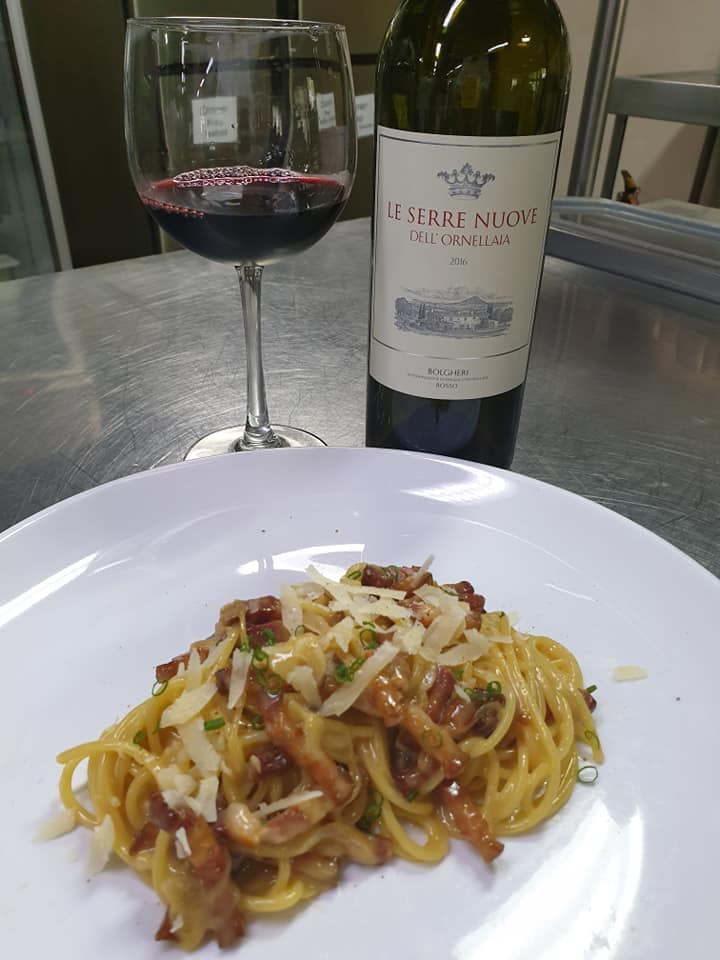 Grilled Pork Rib Chops
Time for the meat. We chose the grilled pork rib chops. The dish consisted of pork rib chops which were grilled and served with mashed potatoes and a mushroom sauce.
Taste-wise, it was flavorful however, it might be a tad salty for others. The pork chop goes really well with the mushroom sauce.
White Chocolate Vanilla Entremet
Of course, we ended our dinner with dessert. We had the White Chocolate Vanilla Entremet which was a cake that had a layer of white chocolate mousse dusted with cocoa or chocolate powder.
The Entremet was definitely a bite of nostalgia, the cream reminded us of a childhood snack. After one bite, it instantly became the favorite menu item of the night. It was light, creamy, and overall delicious.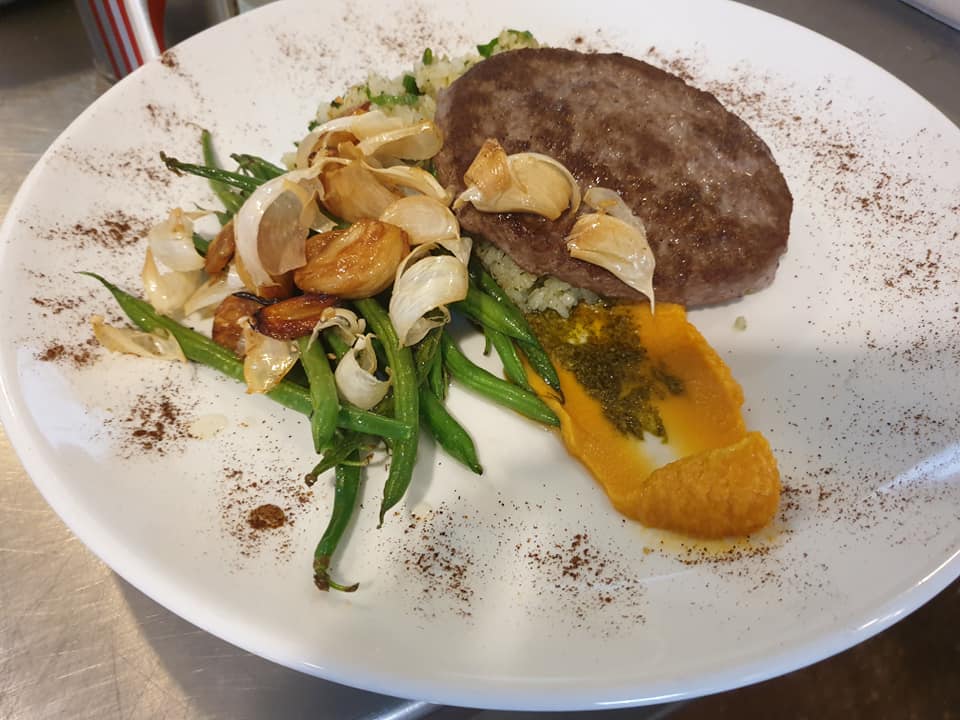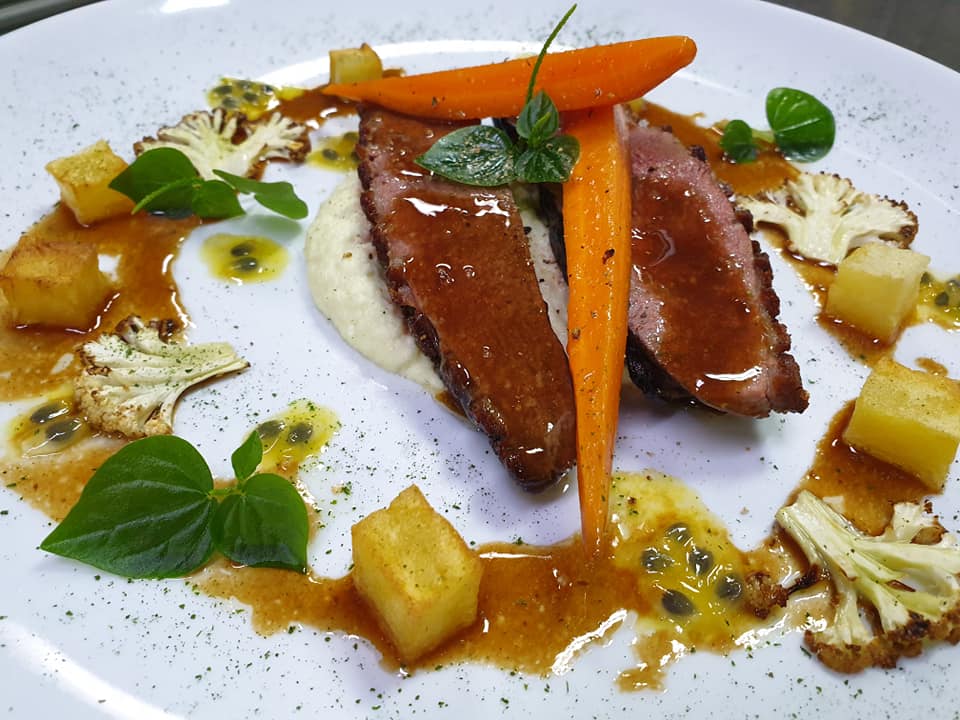 Overall Verdict
Overall, our dining experience at the Salle à Manger was definitely a delight. Service was incredible and the food was exquisite. It was also such a great sight to see aspiring culinary professionals in their element as they provide guests with great food experiences possible.
If you want to try something new post-valentines day, the Salle à Manger will be open and ready to serve you.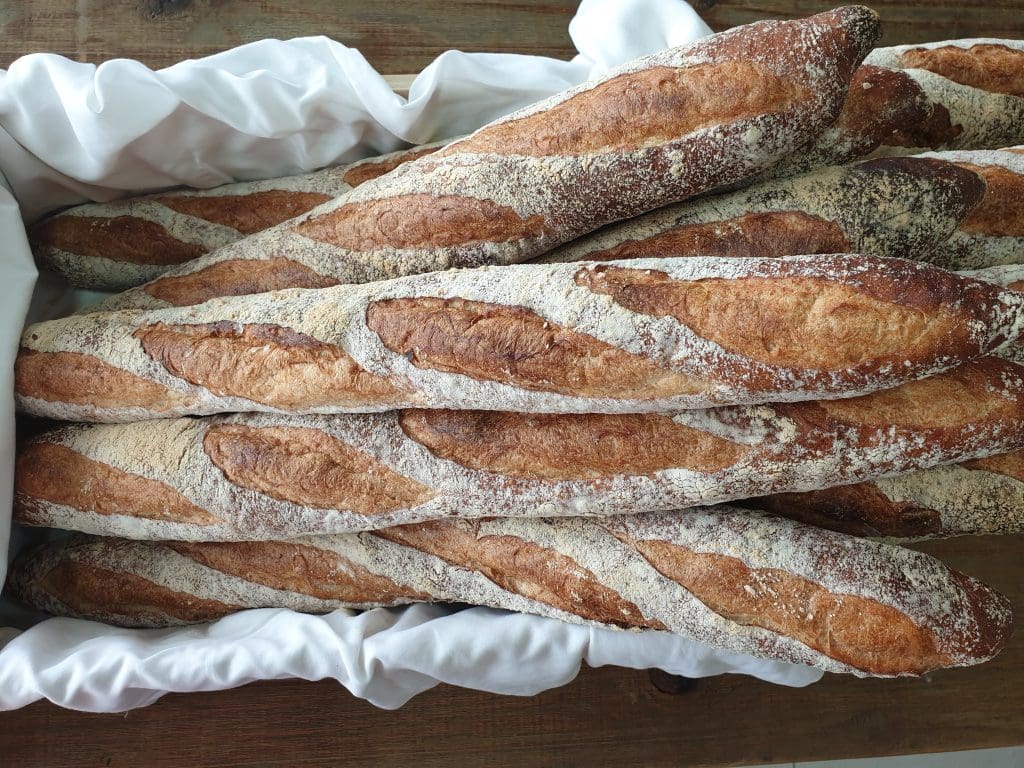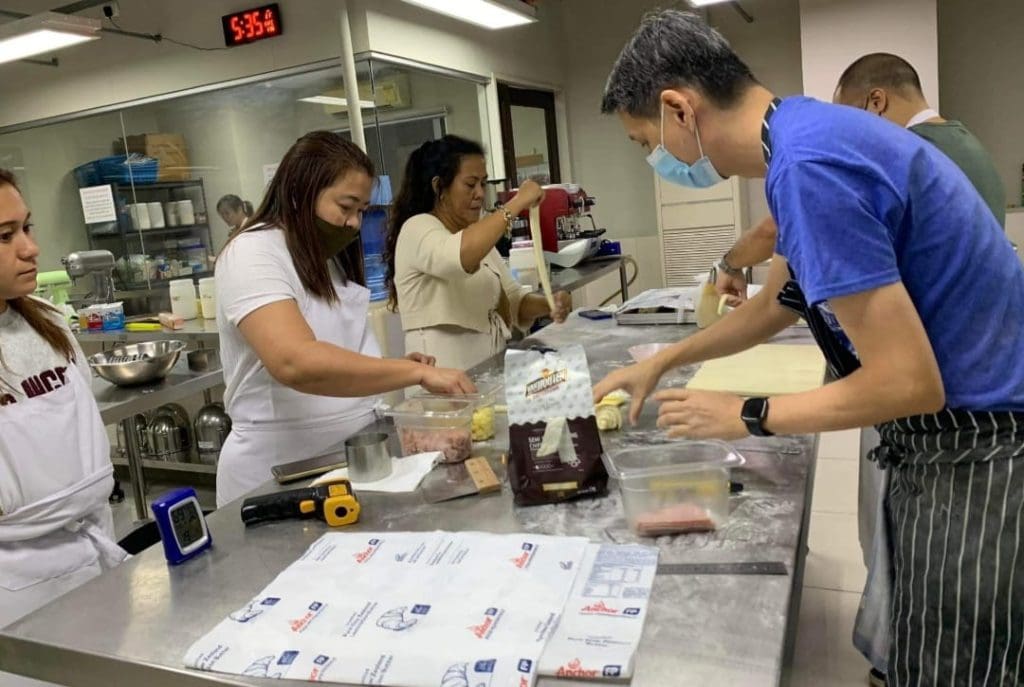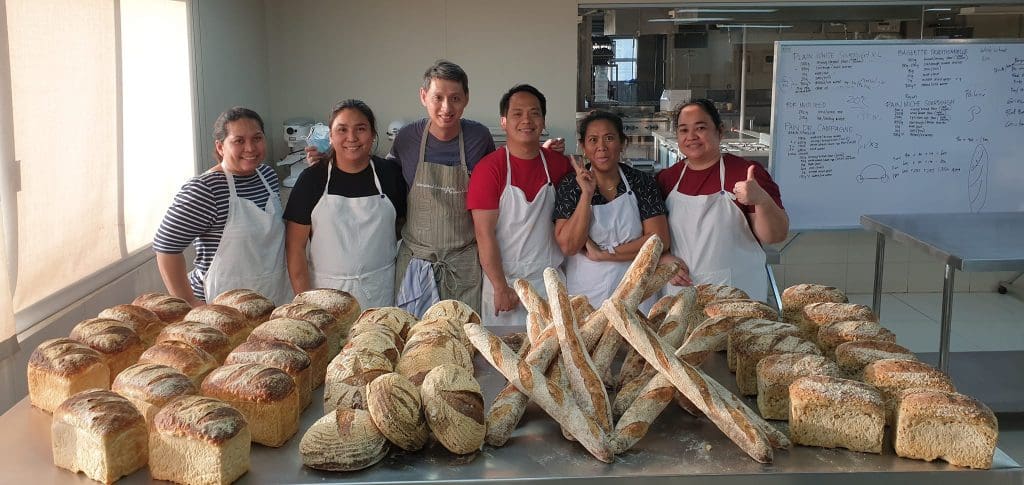 RATES & OTHER INFORMATION
Best-sellers: N/A
Menu: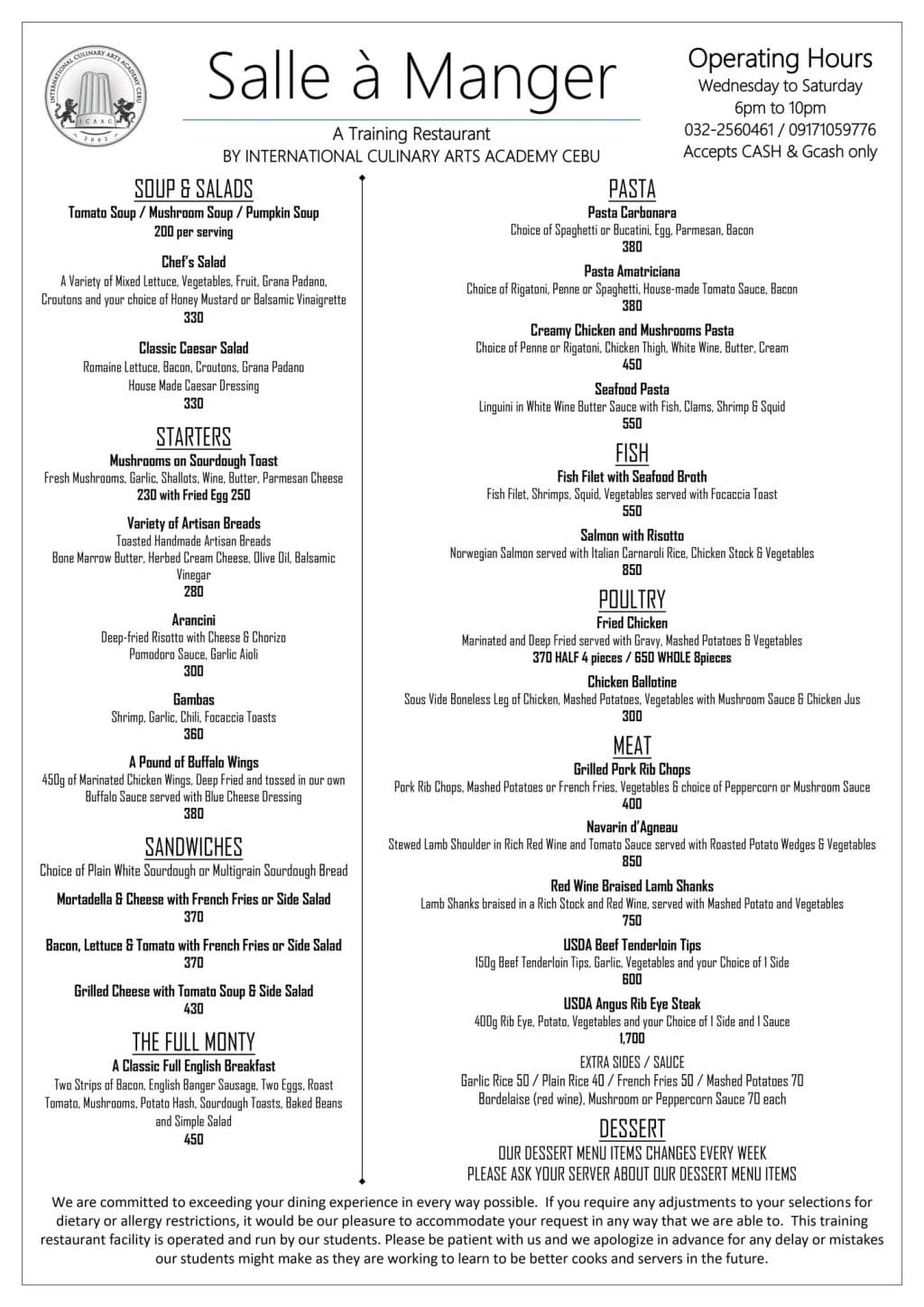 Other Information:
Opening hours: 6PM to 10PM on Wednesdays to Saturdays
Contact number: 0917-105-9776/ 032-2560461
Email address: N/A
Facebook Page:https://www.facebook.com/icaacebu
Walk-ins: Yes but depends on table availability
HOW TO GET THERE?§1
Exact location: Don Gervacio Quijada Street, Cebu City, Philippines.
BY BUS:
BY CAR: Navigate with Waze or Google Maps and set your destination to "International Culinary Arts Academy Ceby" in Cebu.