Coffee enthusiasts are once again treated to a unique specialty coffee experience as local coffee roaster Good Cup Coffee Co renovates its café. Perfectly nestled in the heart of Metro Cebu, this Cebuano brand works with coffee farmers from various parts of the country to showcase excellent Philippine coffee to the world. While Good Cup Coffee Co is internationally known as a coffee roastery, they recently reopened their cafe's doors to the public last December 2022 after months of renovation.
WHAT'S NEW?
The fresh look of the Good Cup Coffee Co offers a minimalist and straightforward design to completely focus on elevating the coffee experience. From the outside perspective, the glass exterior invites onlookers for a peek into the quaint café. The door handle shaped like a coffee bean with a map of the Cebu province etched into it is also a subtle incorporation of their business' identity as a local coffee brand.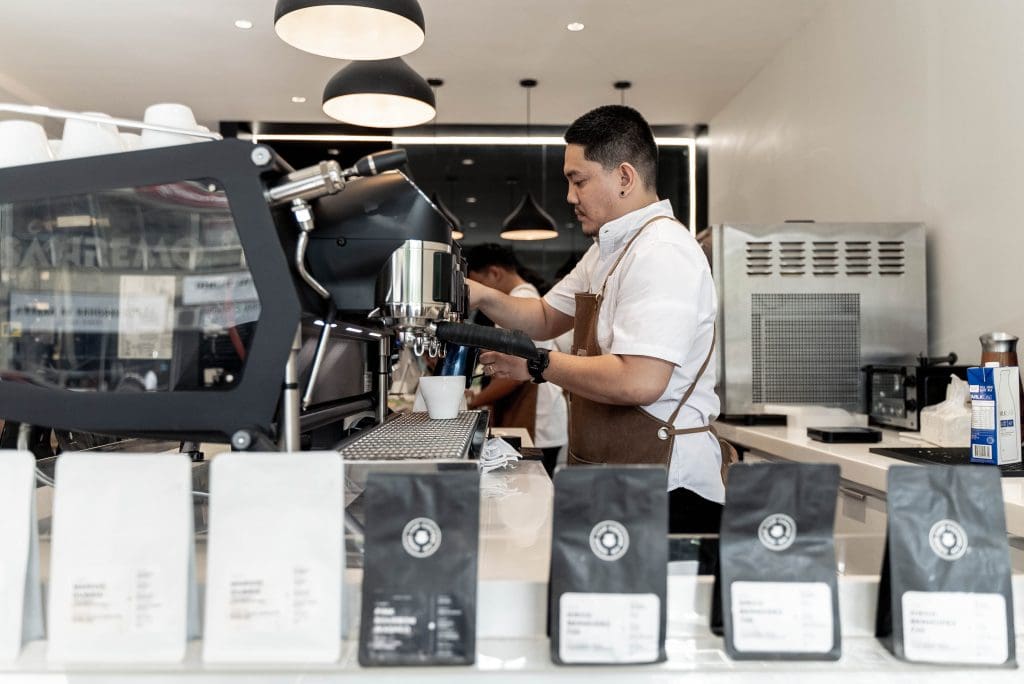 Upon entering, the customers are immediately greeted by their friendly staff, ready to brew a worthwhile cup of coffee for anyone. It's quite notable that the baristas ask the customers firsthand whether they like their espresso coffee with a chocolatey or fruity base, as they always have two options available for the beans which they also roast themselves.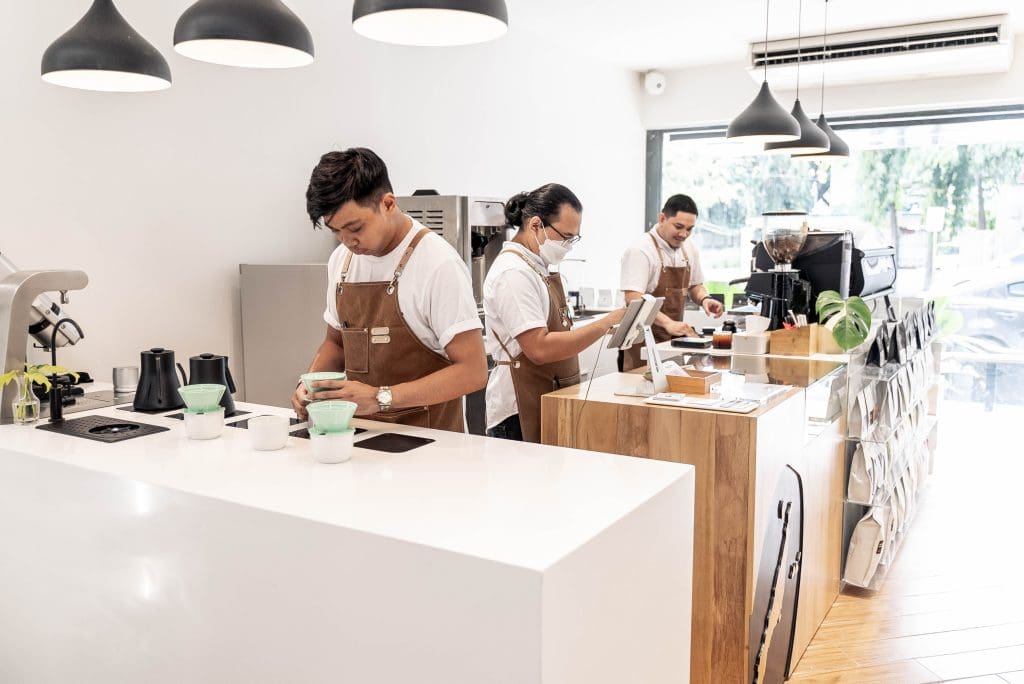 Good Cup Coffee Co's clear-cut menu presents their selection of signature drinks, with the addition of a soft serve coffee ice cream (which is an extremely delicious cup of frozen goodness) and pastries that go well with their beverages. When asked for recommendations, their cheerful staff go all out in assisting the customers to find the right coffee that suits their preferences. After all, Good Cup is known for its famous saying that goes, "The best coffee is the coffee that suits you."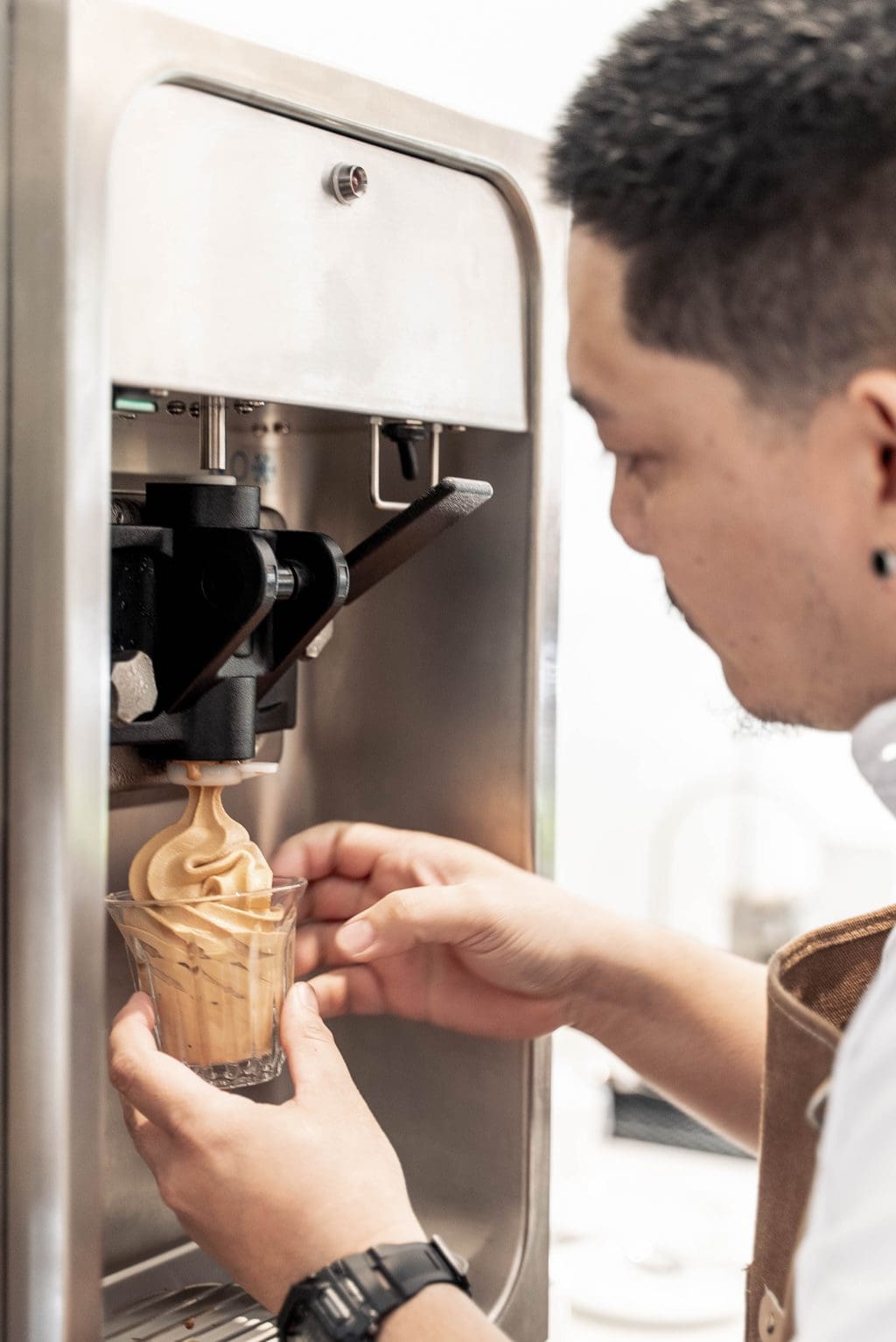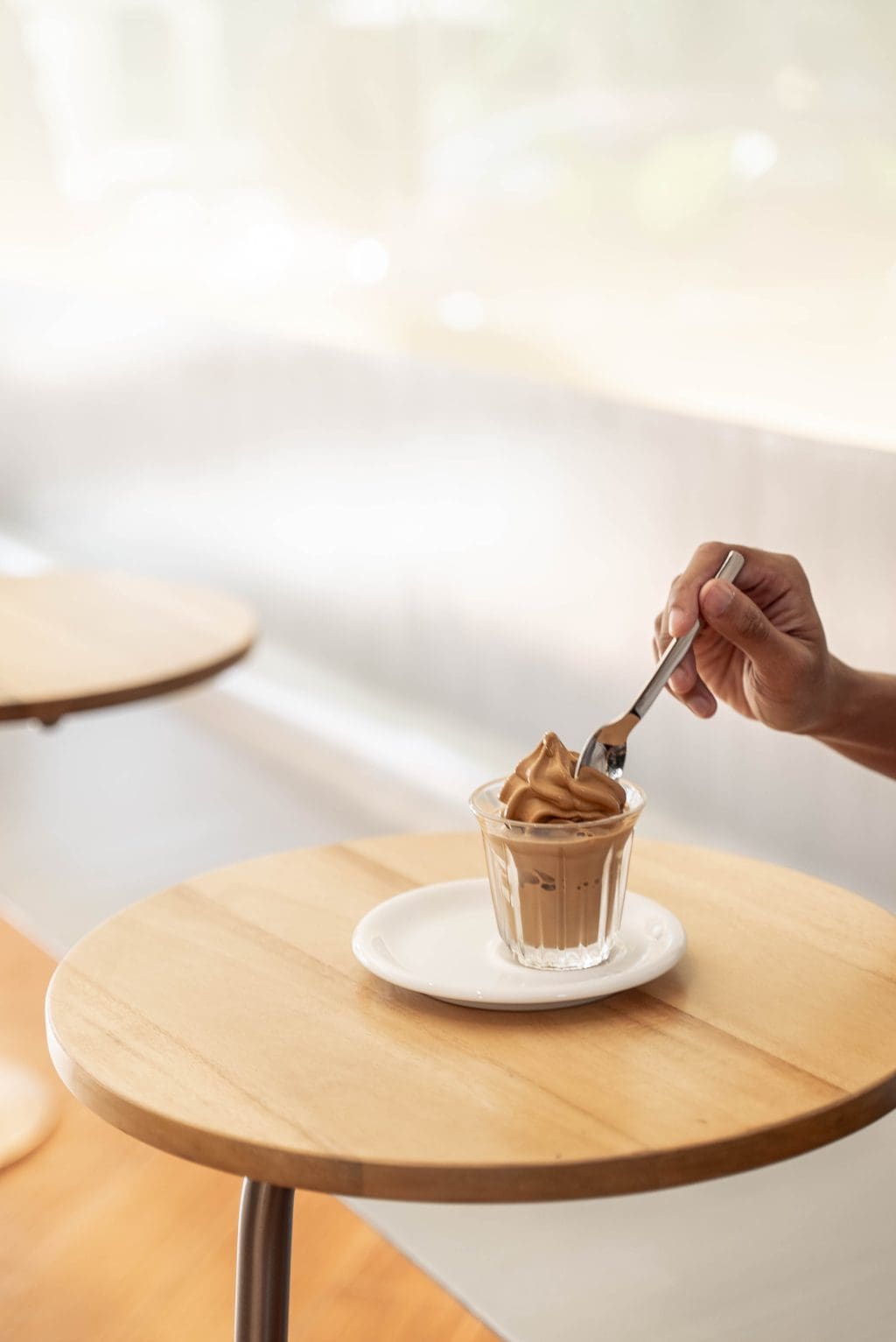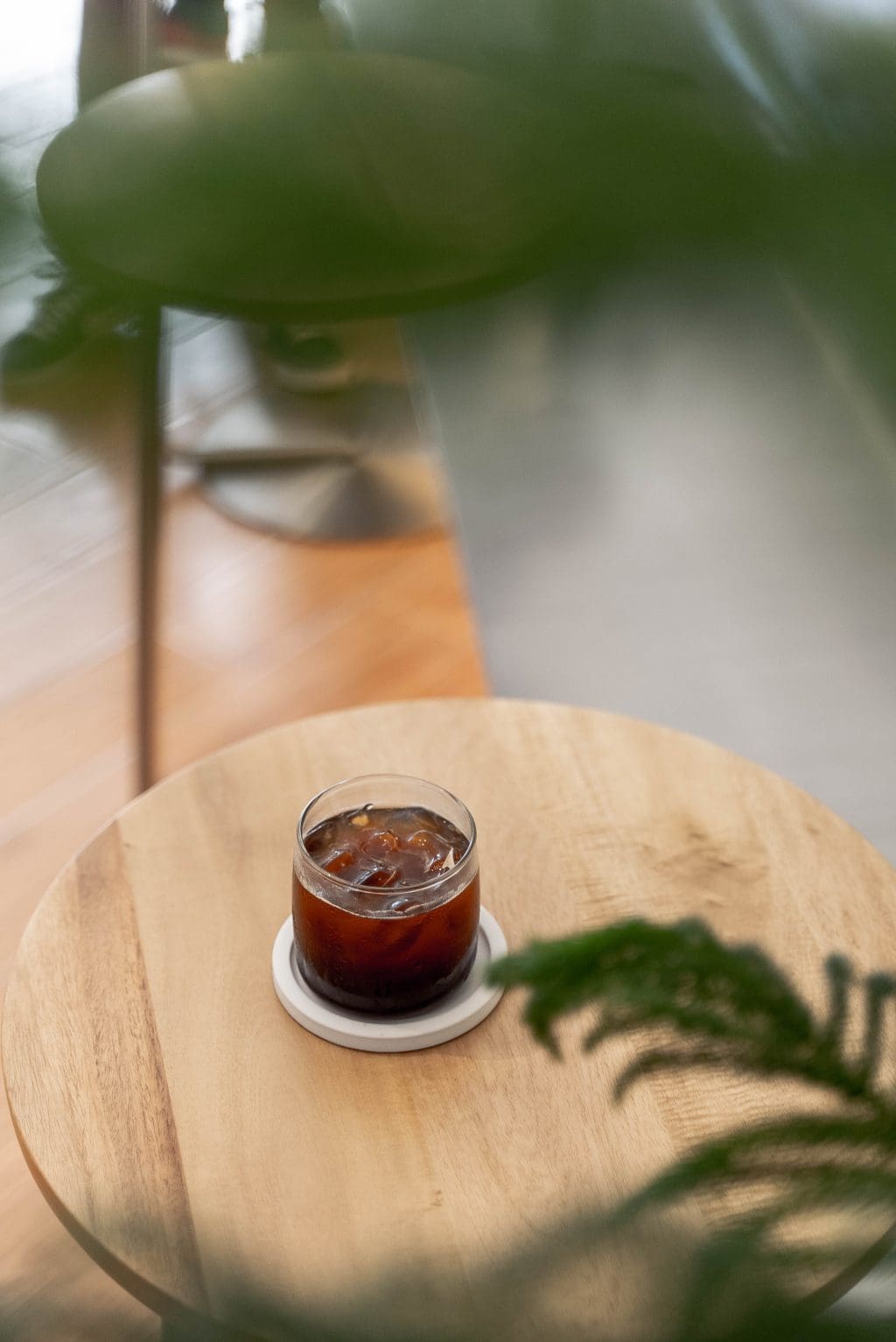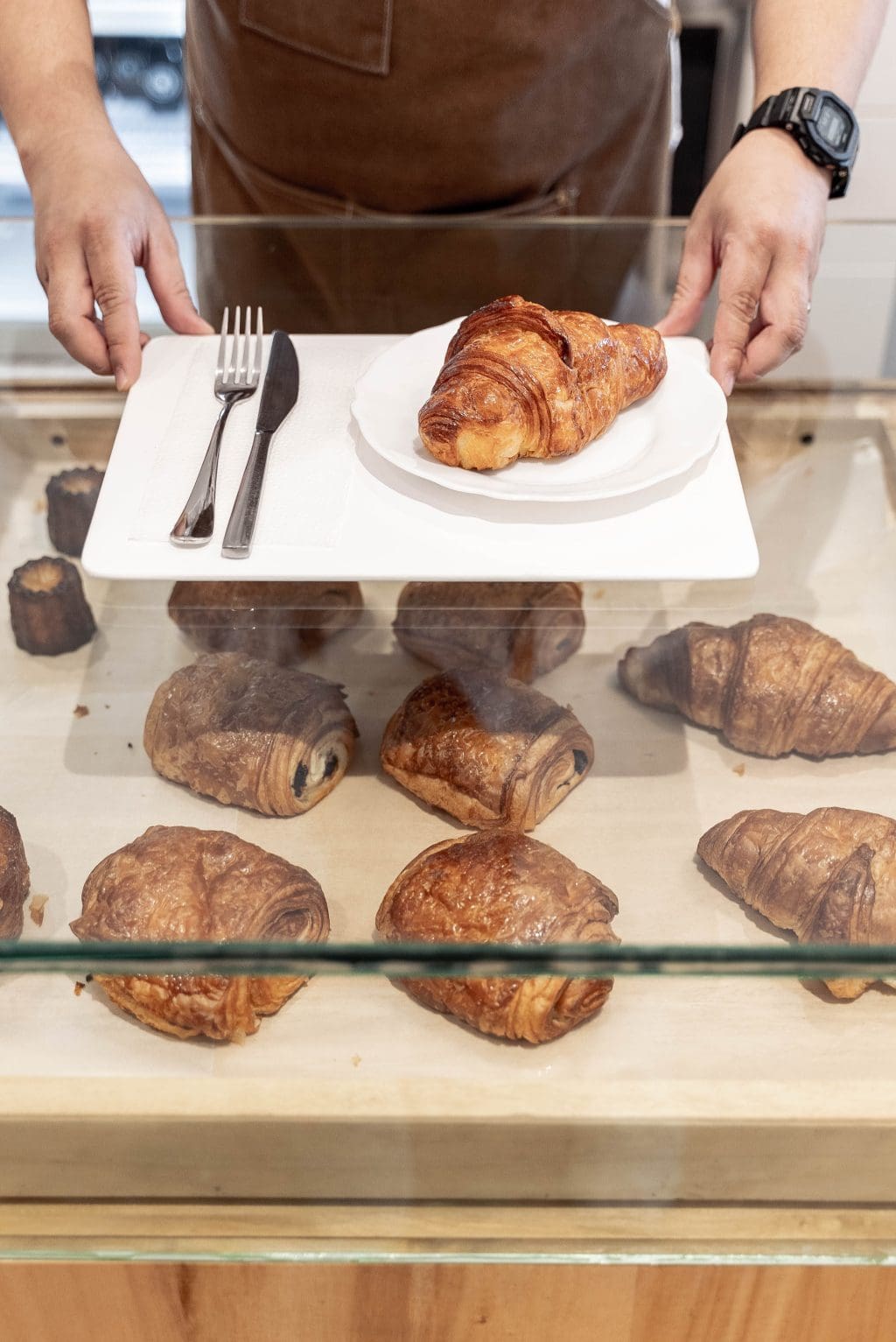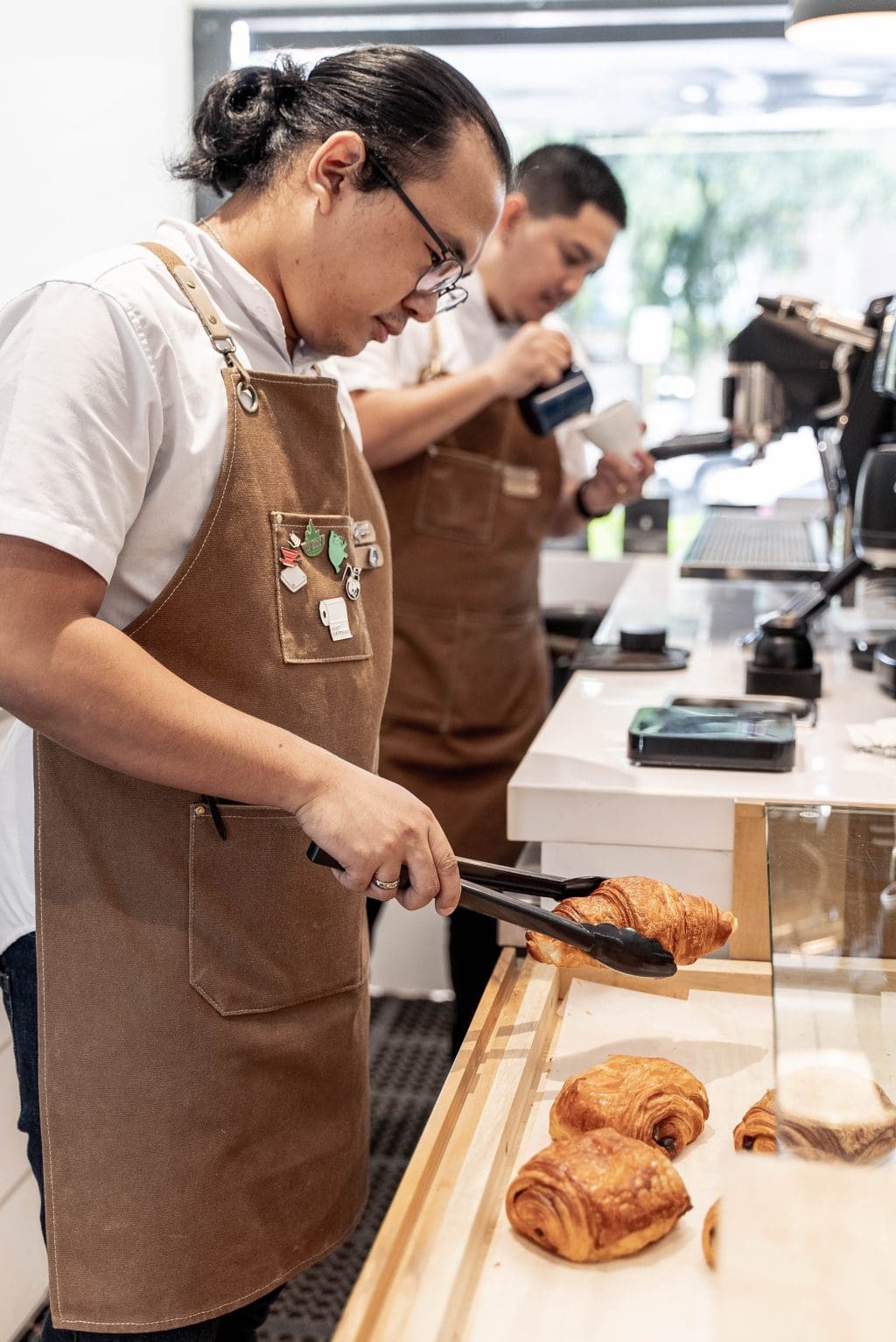 A closer look into the café gives a view of their bar, stairs leading to the second floor, and roastery.
A SPECIALTY-COFFEE EXPERIENCE
The bar is divided into two: a spacious area for the usual espresso-based drinks and a more intimate brewing nook for pour-over coffee. Seats are provided by the brew bar to give customers a view of their drinks being made, and the space is also conveniently designed so that the barista can converse with them about the coffee specifics. The brew bar is where the magic happens—a truly memorable experience where the baristas take the customers on a sensory journey through a cup. When visiting this specialty-coffee café, it's recommended to try some of their pour-over selections to enjoy the best that Good Cup Coffee can offer in a brew.
Beside the bar stands a Probat roaster inside their glass-enclosed roastery, where they roast their in-house coffee beans including the ones they serve at the bar. They have a separate roastery in a Mandaue facility where they cook up bigger batches of beans for online and wholesale orders.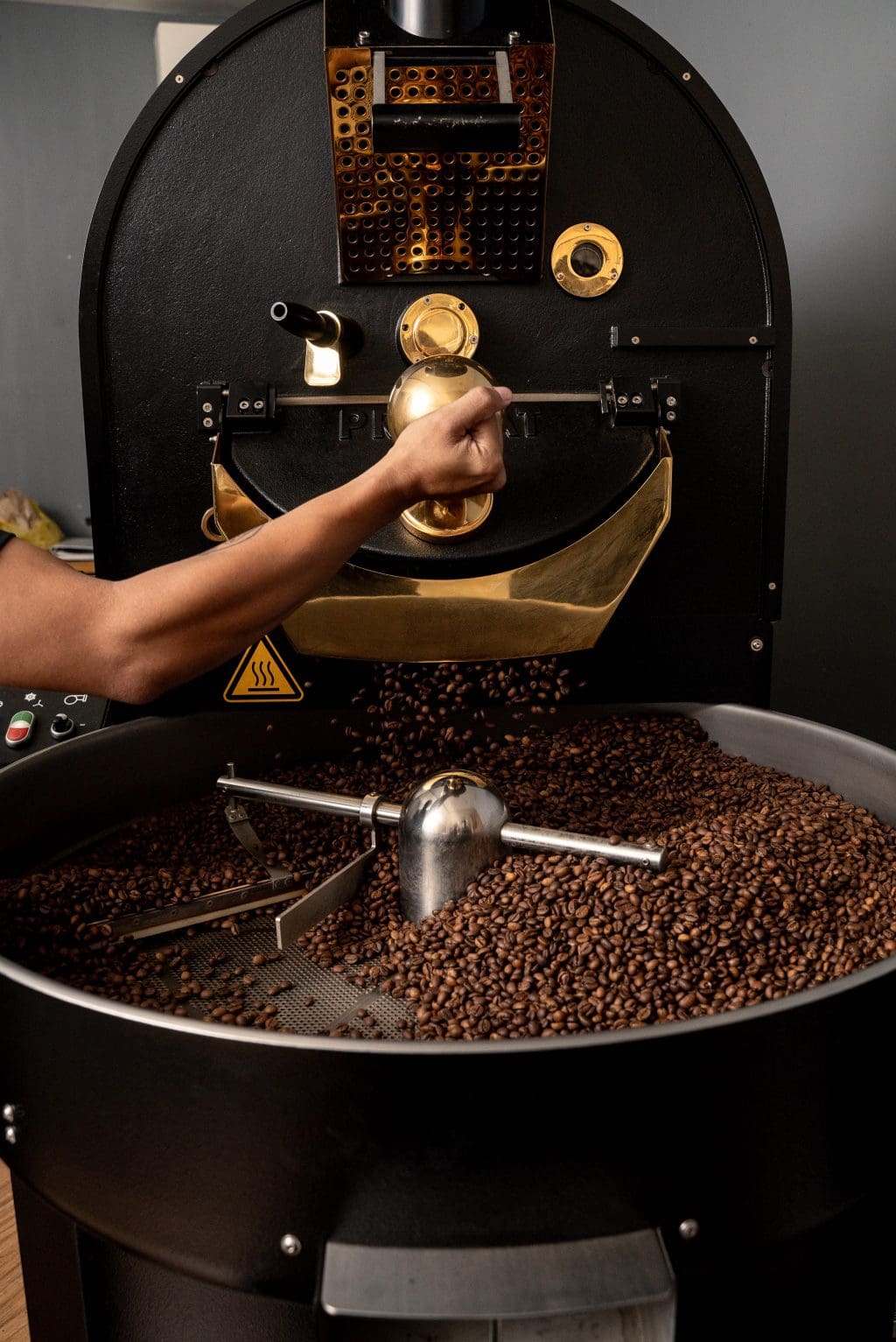 Since coffee beans are the bread and butter of this business, bags of their freshly roasted coffee are showcased around the counter. Customers can purchase a bag and get a free cup of coffee to enjoy on the side.
A more spacious dining area is also available on the second floor of the café, where the Good Cup Academy and office are also located.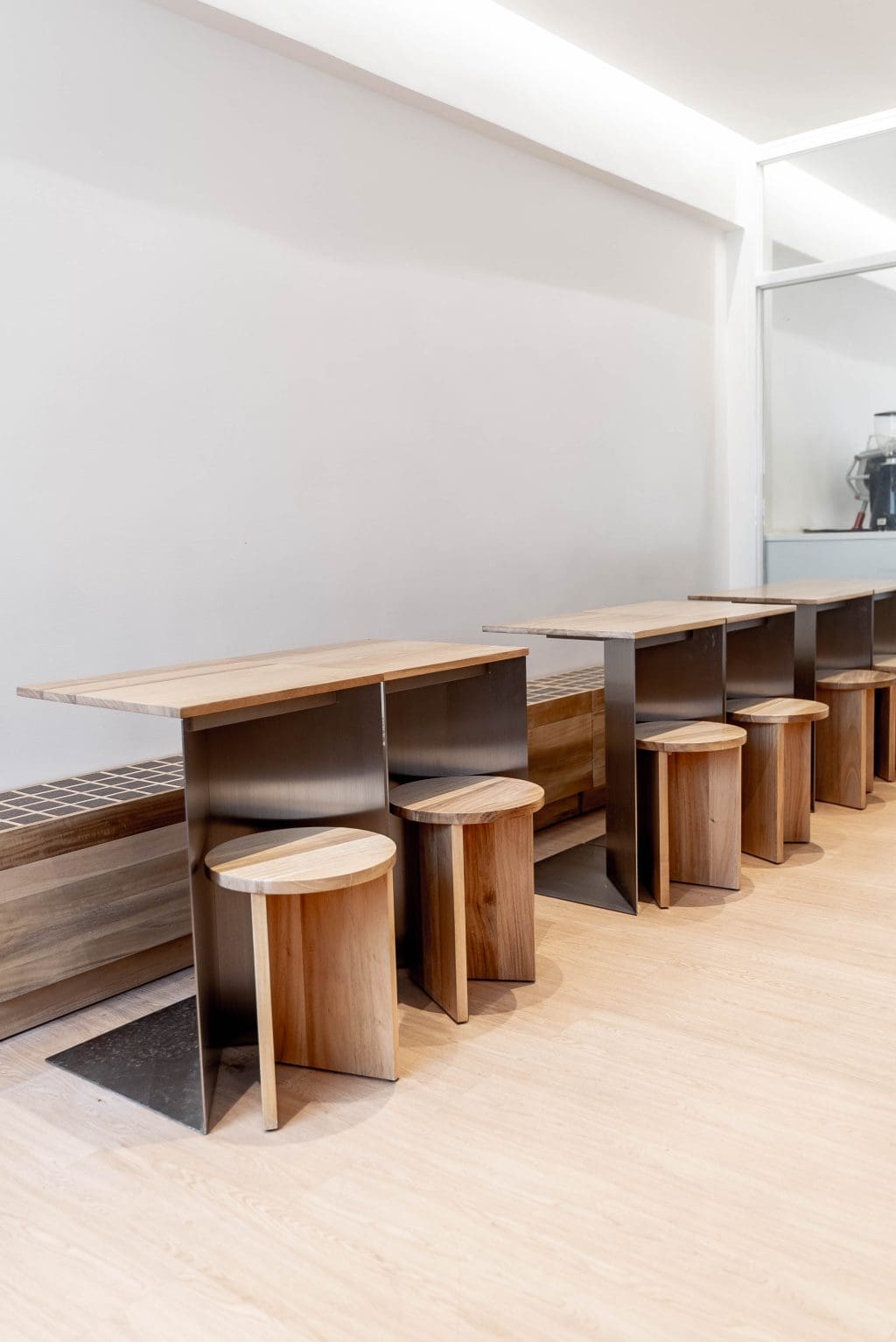 A TOURIST ATTRACTION
With the pristine coffee and amazing customer service that they provide, it's no wonder that this coffee brand has become quite a "tourist attraction". Coffee enthusiasts all over the Philippines make it a part of their bucket list to visit Good Cup Coffee Co when they visit Cebu City. Gio Visitacion, the brand's founder, is quite known in the coffee industry as he was the champion for the Philippine Brewers Cup Championship in 2020. His trophy is displayed by the bar's counter.
Even celebrities like Shaina Magdayao, Megan Young, Mikhael Daez, Khalil Ramos, and many more known personalities are known supporters of the brand.
GOOD CUP ACADEMY
The Good Cup Academy is Good Cup Coffee Co's introductory class to coffee brewing. They hold their classes on the second floor of their establishment, where a world-class coffee set-up is available for enrollees to use.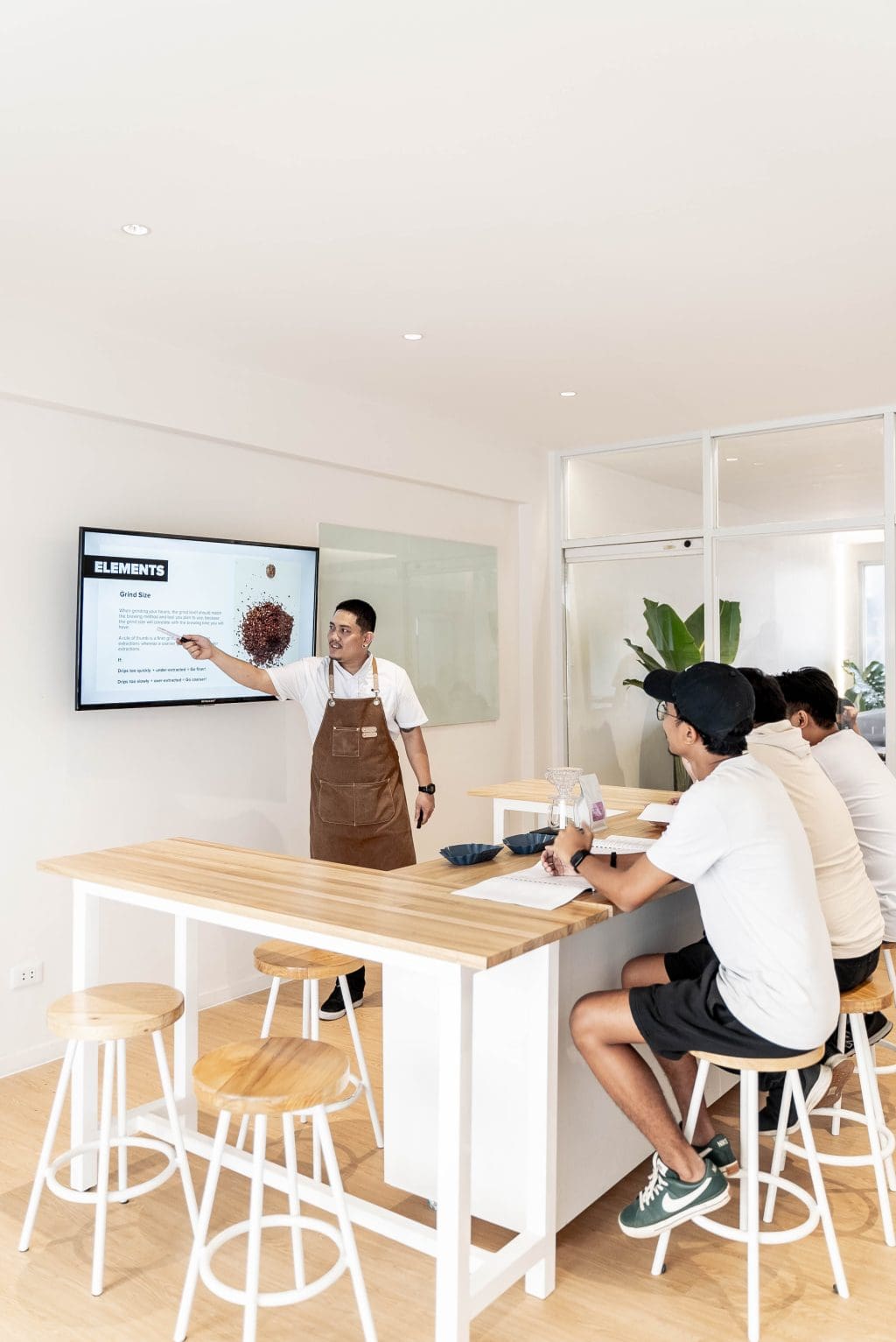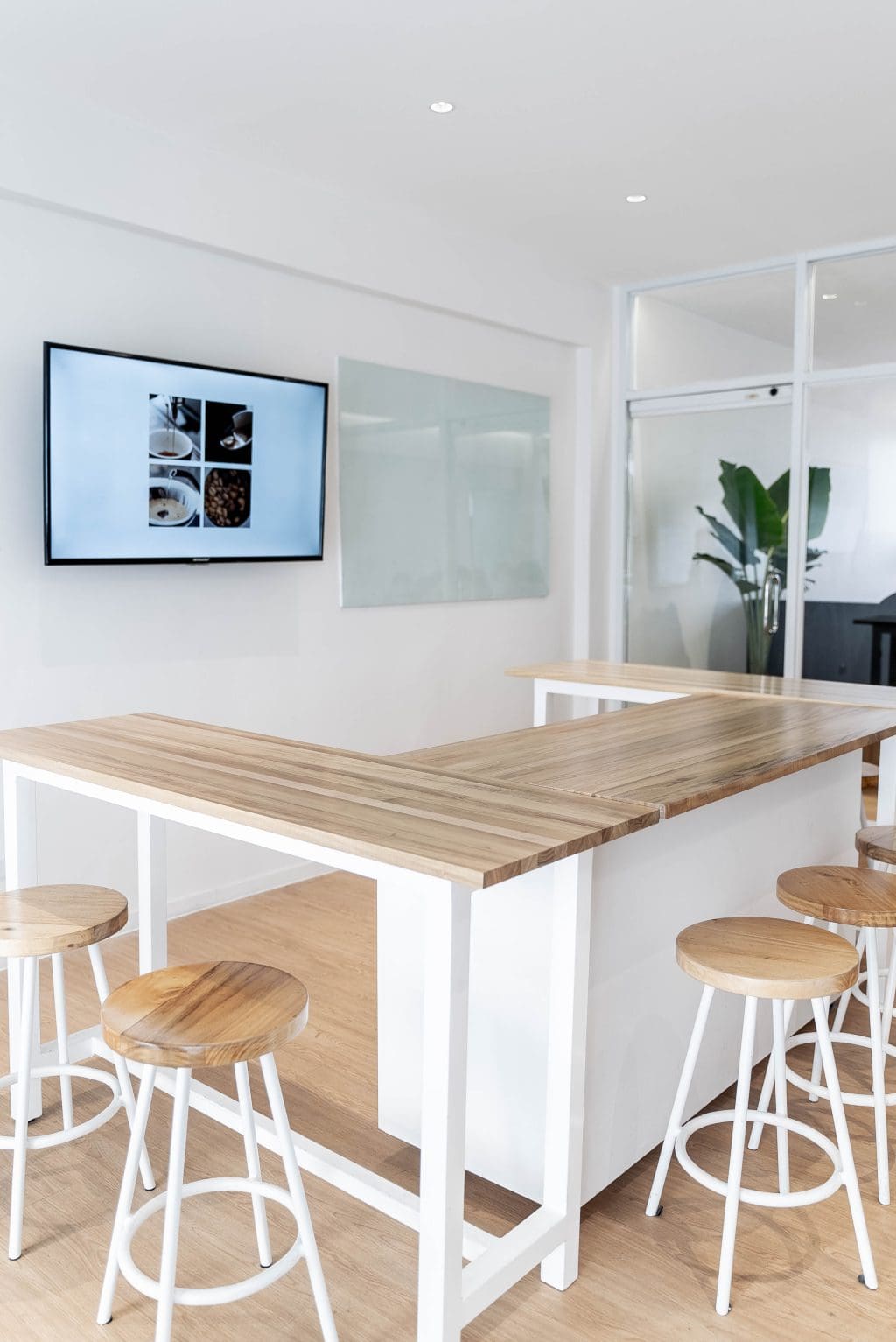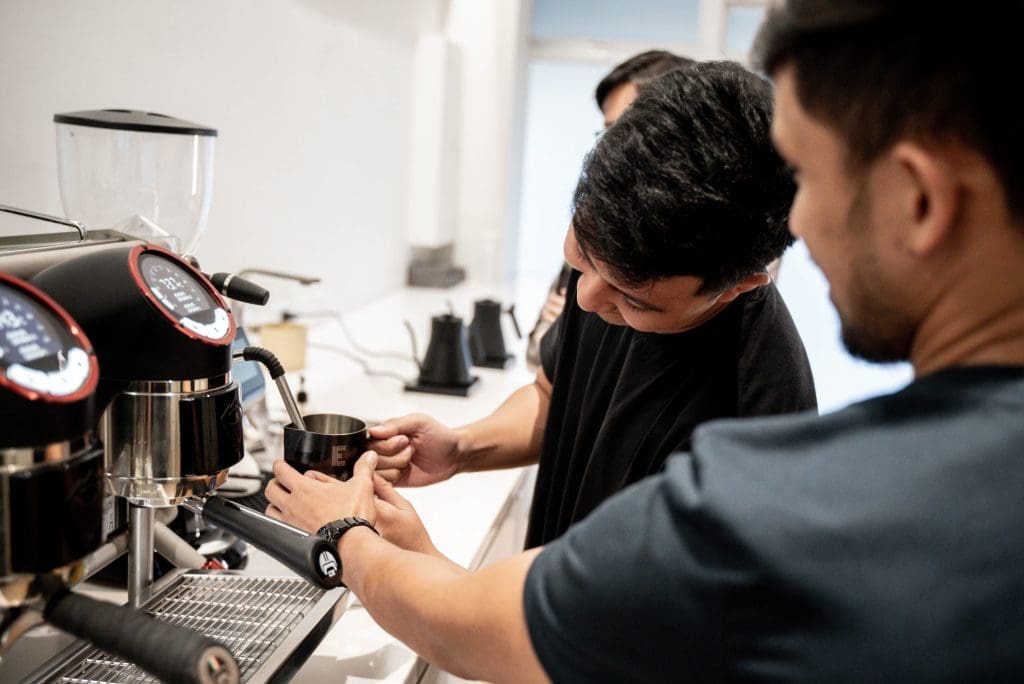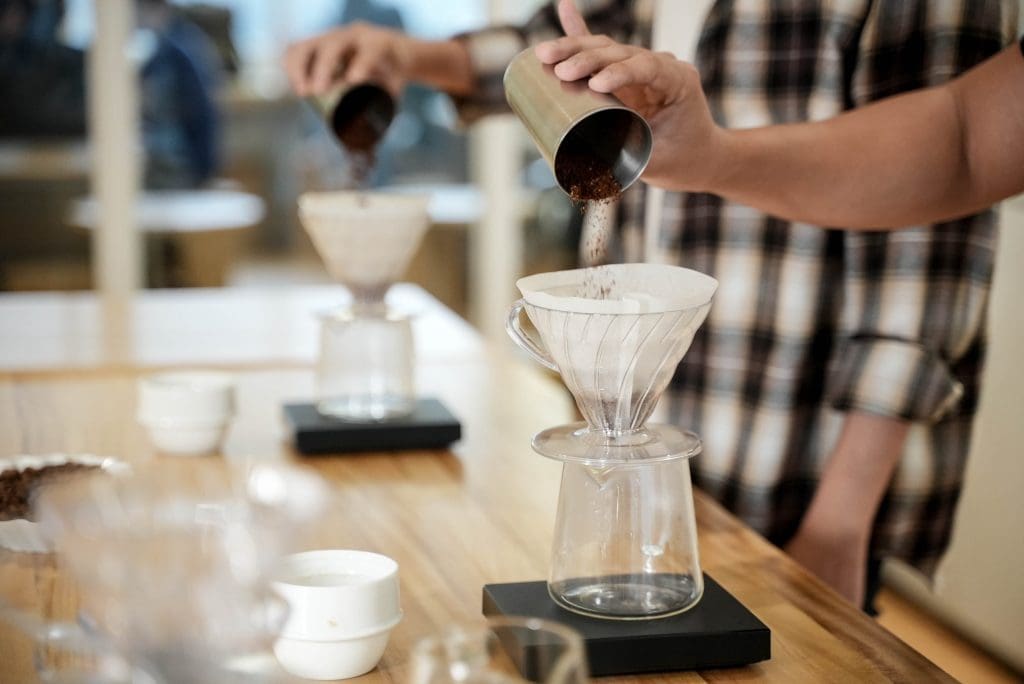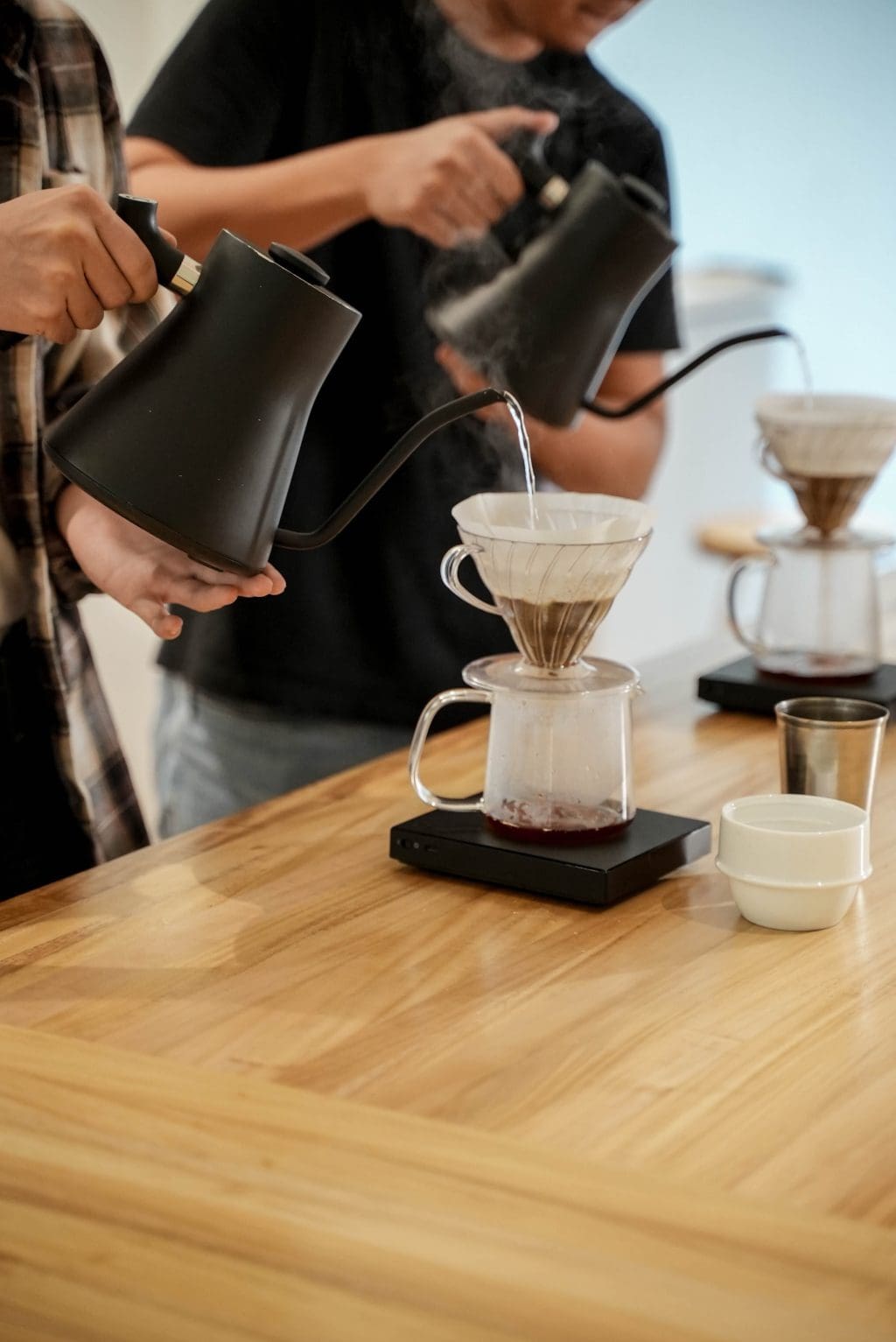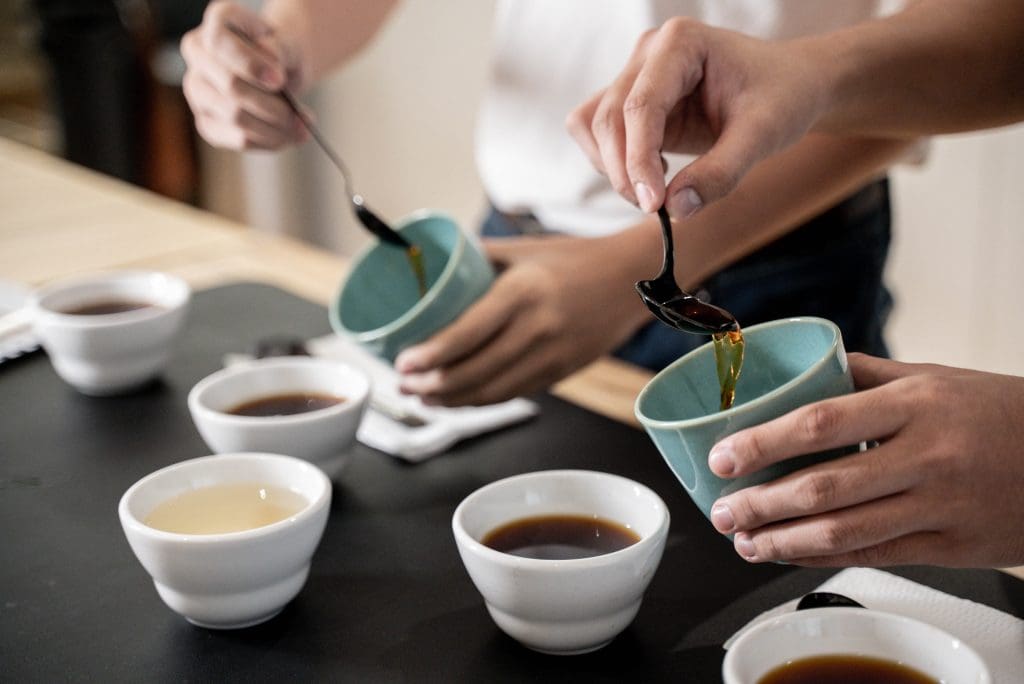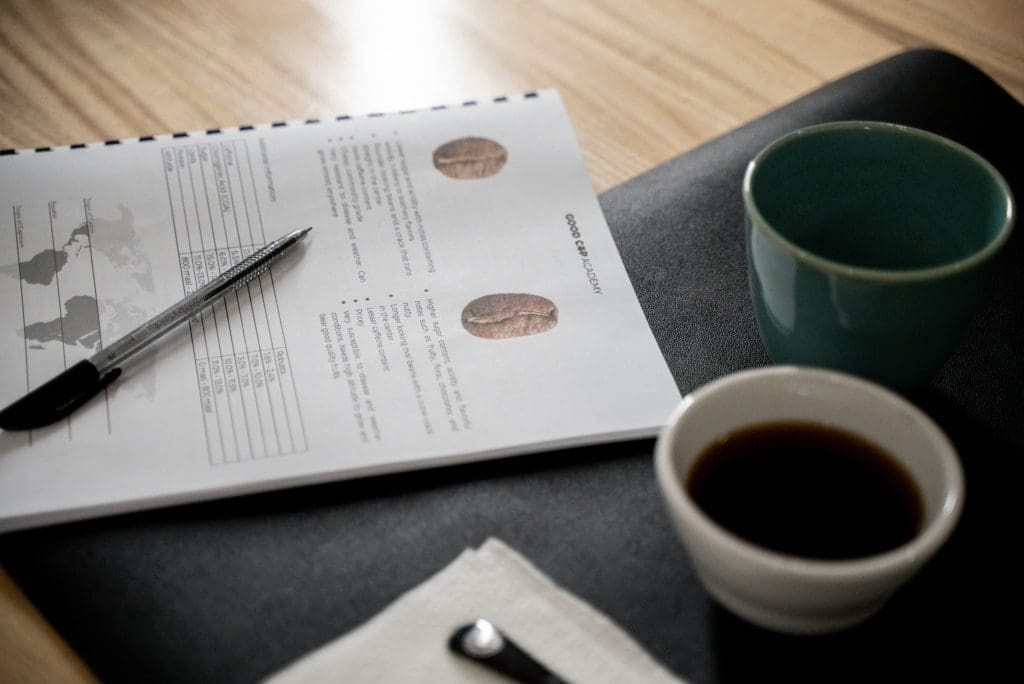 The Good Cup Academy has a wide range of courses to choose from: the basic Coffee 101 for starting homebrewers and intensive advanced brewing classes for baristas and future café owners. The latter is a part of their Coffee by Good Cup program where they partner with up-and-coming cafés and offer business branding services and barista training.
When not used for classes, their academy facility also doubles as their public cupping area where they invite people to taste new coffees that would soon grace their shelves. Good Cup Academy has trained more than 100 students and around 80% of them have opened and operated their own local coffee brands.
GOOD COFFEE, INCREDIBLE EXPERIENCES
Five years into the business, Good Cup Coffee Co remains consistent in delivering great coffee experiences to their customers with every bag of beans sold; every cup of coffee brewed.
Whether you're looking for a quick caffeine fix or want to dive deep into the basics of brewing, Good Cup Coffee Co offers coffee beyond the cup and invites you on a sensory-filled journey that'll elevate your morning brew.