Is this the start of a fully AI broadcasting community?
GMA finally introduced the first A.I. Sportscasters in Philippine history. The TV network gave a first look at Maia and Marco, the fully A.I. sportscasters. According to GMA, Marco and Maia will "help sports fans keep up with the latest sports news and updates" using state-of-the-art generative AI.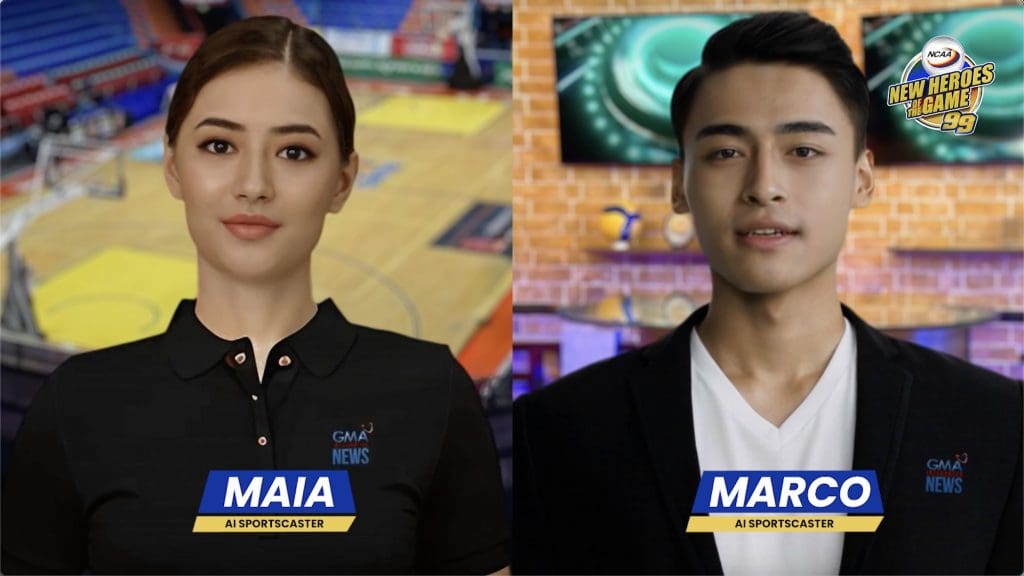 Not only that, but Maia and Marco can also speak Tagalog. However, they do have a monotonous voice when speaking.
Both A.I. sportscasters made their debut last September 34, 2023, during the NCAA Season 99.
Despite the positive goals GMA has set, a lot of people on social media reacted negatively towards the A.I. sportscasters. Netizens have expressed their disagreement towards the A.I. sportscasters, saying that A.I. will replace human journalists.
Furthermore, other netizens expressed how artificial intelligence can never replicate human skills, talent, and emotions. However, there were also positive reactions. One netizen even said, "Ang ganda at ang gwapo parang totoong tao." (They are so pretty and handsome, just like real humans.)
What do you think of this move done by GMA? Do you think it's a good idea to integrate A.I. into journalism and the broadcasting industry? Let us know.