Do you know what the ultimate day or night off is like? It's being surrounded by great people while indulging in good food, downing cold drinks, and jamming to amazing bands. And, of course, we know just the place.
If you are a fan of live music and art and are a big foodie, you will most definitely fall in love with Fiddler's Cebu.
At Fiddler's, you can grub on mouth-watering food and try different premium drinks while admiring artwork by local artists and vibing to live music. Let's see what this newest resto-bar has to offer.
Ambiance like no other
Fiddler's has an ambiance like no other. Everything about the resto-bar is heavily inspired by music and bands, hence the name "Fiddler's," which refers to a person who plays a fiddle or violin.
The establishment has artworks and murals that relate to different music and artists. The owner is a huge U2 fan and is a musician himself, which is why he incorporated his love for tunes into Fiddler's—both the interior and exterior sport a grunge aesthetic. And from the ceiling to the walls, there are artworks everywhere.
The whole place is aesthetic, even the restroom. Fiddler's might be the only place where people go to the restroom to take insta-worthy photos.
Indulge in delicious steak, pizza, and more at Fiddler's
Western and Asian Cuisine is what you will find at Fiddler's. The resto-bar offers a variety of dishes to choose from. Fiddler's fast-moving dish is the steak ala Fiddler's, which is a succulent local steak that is best eaten with garlic rice.
They also have three thin-crust pizzas: Italian Sausage Pizza, Pepperoni Pizza, and Fiddler's Four Cheese Pizza. The Italian Sausage Pizza was loaded with toppings, and the pizza sauce was incredible.
Aside from that, they have chicken pot pie, pork chop with mashed potatoes, and Crispy Pata. Fiddler's also has Thai dishes, such as pad thai, massaman curry, and Thai fried rice.
Take a satisfying sip of bubbly Draft beer, amaretto sour, espresso martini, and more
If you've never tried draft beer before, you are missing out. But don't worry; you can take a big gulp of premium draft beer at Fiddler's Cebu. Draft beer is more carbonated than regular beer. It's also smoother and not that strong which makes it perfect for those who like casual drinking.
We got to taste both of Fiddler's draft beers on offer, which is a local brand called Bauhinia Brewery; the Pilsner and the Indian Pale Lager. The Pilsner is sweeter than the Indian Pale Lager. Meanwhile the Indian Pale Lager is bittersweet and has a herbal or earthy after-taste.
Aside from the draft beers, Fiddler's also offers amaretto sour, whiskey sour, and espresso martini. If you love coffee then you will fall head over heels with the espresso martini. The coffee taste is strong but it's not too bitter. It's smooth and is actually quite a lovely drink. It might have been Team Sugbo's favorite, second to the IPL (Indiane Pale Lager).
High-quality Equipment + Amazing Local Bands = Higher Quality Entertainment
People don't just head to Fiddler's for the food, but also for the live bands. Fiddler's prides itself with its higher quality entertainment because the owner really invests in high quality equipment. From instruments to amplifiers, best believe that all of it are of the best shape and quality.
The resto-bar also invites talented local musicians to perform for guests. The owner wants Fiddler's to be an avenue for musicians to showcase their talents. It's not just a place for good food, but it is home for musicians and music lovers alike.
Fiddler's is THE place to be on a Friday night as you kickstart your weekend. With their delicious food, cold drinks, and amplifying performances, Fiddler's Cebu is your new go-to spot to chill and vibe.
What are you waiting for? Spend your day or night off with a bang at Fiddler's Cebu.
RATES & OTHER INFORMATION
Must-try:
Sizzling Sisig
Fried Squid Tapa
Steak Ala Fiddlers
Beef/Chicken Pot Pie
Peri-Peri Chicken
U.S. Beef Ribs Kaldereta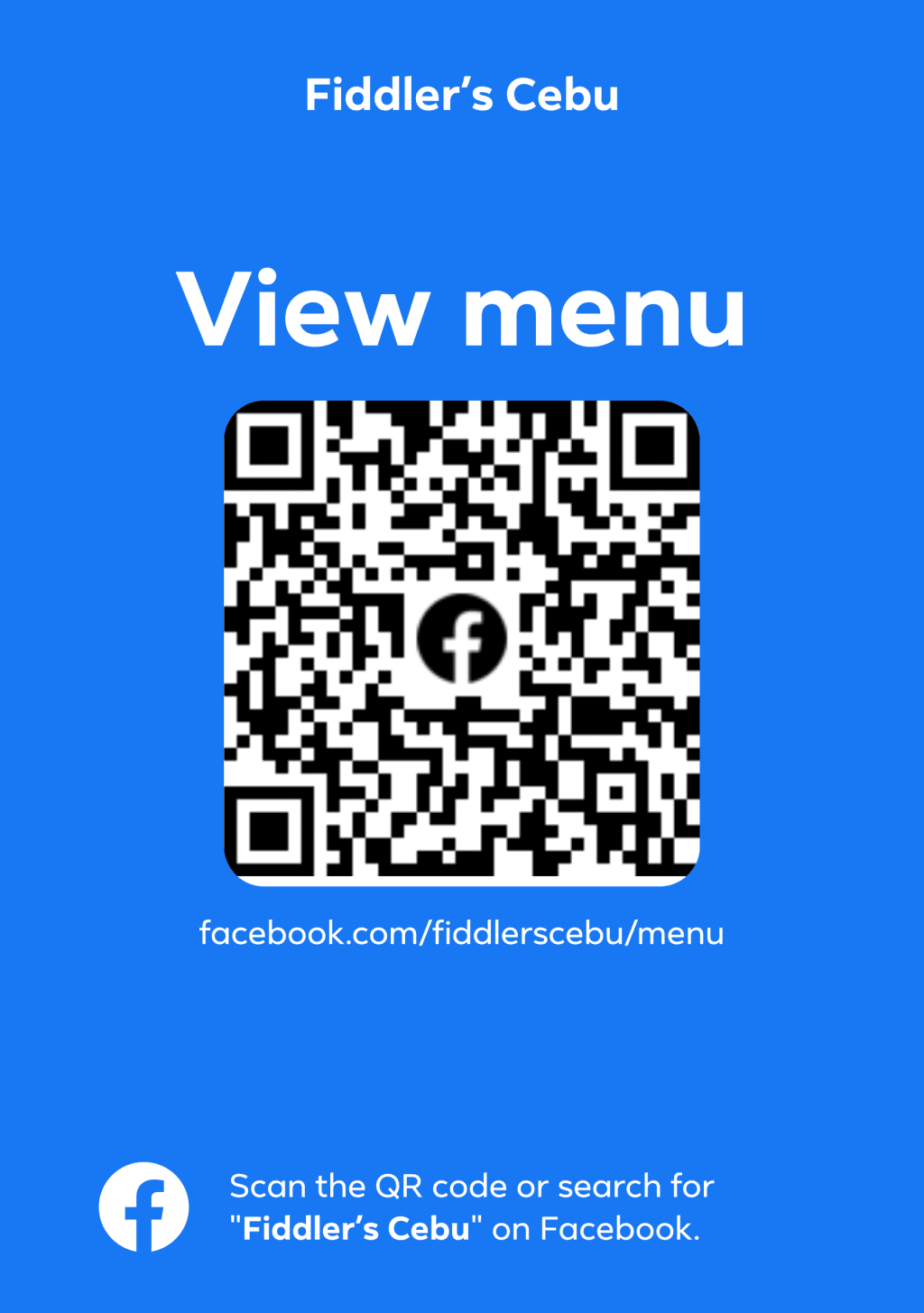 Other Information:
LIVE BAND MUSIC Every Tuesdays – Sundays. From 8:30 PM Onwards
LUNCH:
MONDAY Closed
TUESDAY – SUNDAY 11am – 2pm
DINNER & BAR:
MONDAY Closed
TUESDAY 5:30pm – 12mn
WEDNESDAY 5:30pm – 2am
THURSDAY 5:30pm – 2am
FRIDAY 5:30pm – 2am
SATURDAY 5:30pm – 2am
SUNDAY 5:30pm – 12mn
HOW TO GET THERE?
Exact location: Cebu's Premiere Live Music Hot Spot – Fiddler's, F. Ramos St, Cebu City, Cebu Cebu City (across Diplomat Hotel)
BY COMMUTE: Ride any PUJ/BEEP that would go through F. Ramos St. such as 13B, 14D, 17C, and 17D. Ask the driver to drop you off at Diplomat Hotel. Fiddler's is right across the hotel.
BY CAR: Navigate with Waze or Google Maps and set your destination to "Fiddler's" or "Diplomat Hotel" in Cebu. Parking space is available.