Fiesta Fever is Back!
Visayas is definitely gearing up for the biggest festival returns of the year. As Sinulog, Dinagyang, and Ati-Atihan are just right around the corner, so is the flu season. Each festival will definitely be packed with a lot of festival-goers. This means there will be interactions and contact which makes flu transmissions easier.
Be Fiesta-ready with Bioflu
If you are feeling under the weather and experiencing headaches, fever, chills, body pain, cough from post-nasal drip, colds, or sore throat, you most likely have the flu right in time for the festivities.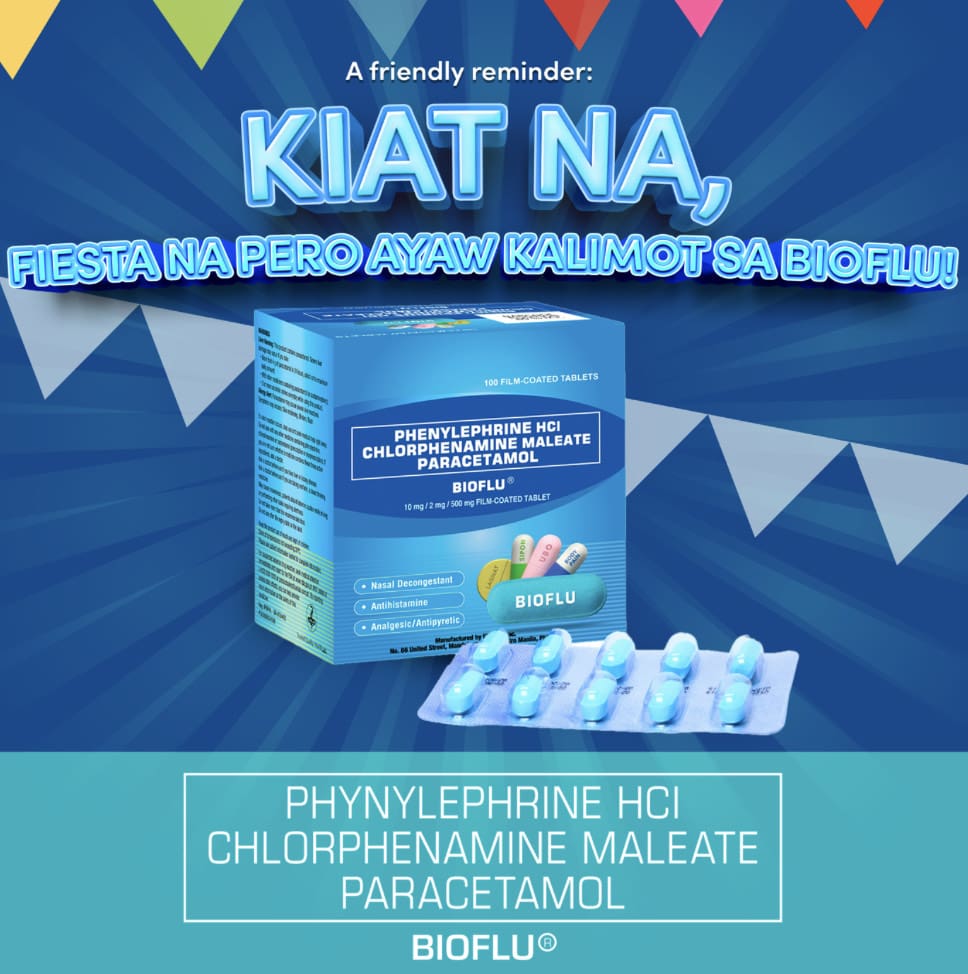 Don't let the flu ruin your festive experience and be Fiesta-ready with Bioflu. Get rid of multiple flu symptoms for only Php 8.00 SRP. Also, say goodbye to taking different medicines for each symptom and say hello to a quicker and more effective way of relief with Bioflu- your new go-to choice.
Nothing beats yelling Pit Senyor and Hala Bira with full confidence knowing you are protected. Conquer 2023 festivities with Bioflu- #KayaAll ang tanang symptoms sa flu!