Craving Spanish dishes? This Spanish restaurant in Cebu is your next go-to restaurant for authentic Spanish cuisine.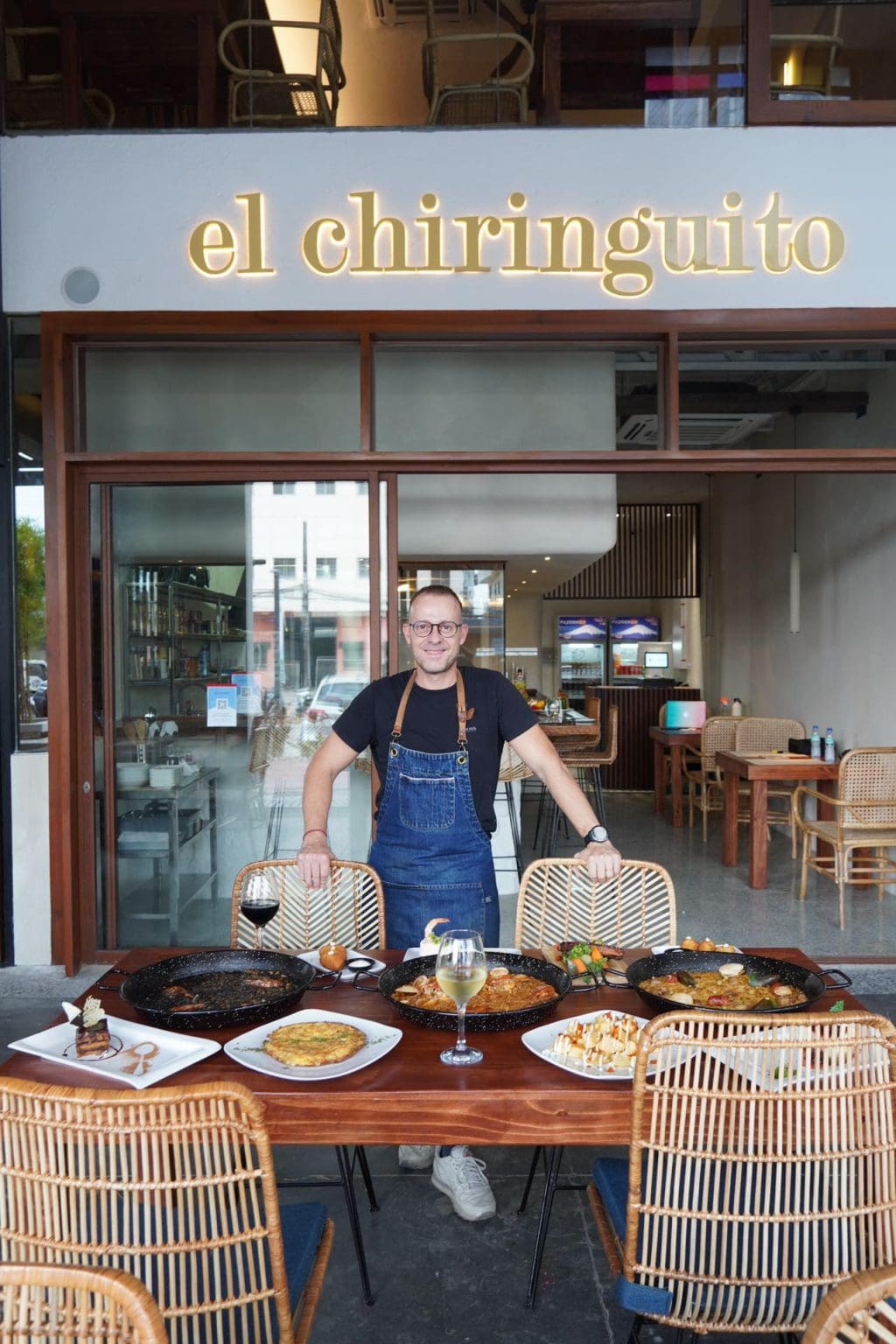 Locals and tourists alike are definitely loving El Chiringuito. The restaurant offers amazing and authentic Spanish dishes prepared by amazing cooks. To ensure authenticity in their dishes, the owners even hired a Chef from Spain to train their local chefs.
El Chiringuito allows its clientele to experience a taste of Spain with their dishes that truly remind patrons of the beautiful España.
Paella Negra and Paella Sisig
El Chiringuito's signature dish is their Paella. Patrons from all over Cebu raid the restaurant to taste their flavorful and authentic Paella Dishes.
Sugbo PH was able to taste 2 of their amazing Paellas namely the Paella Negra and Paella Sisig.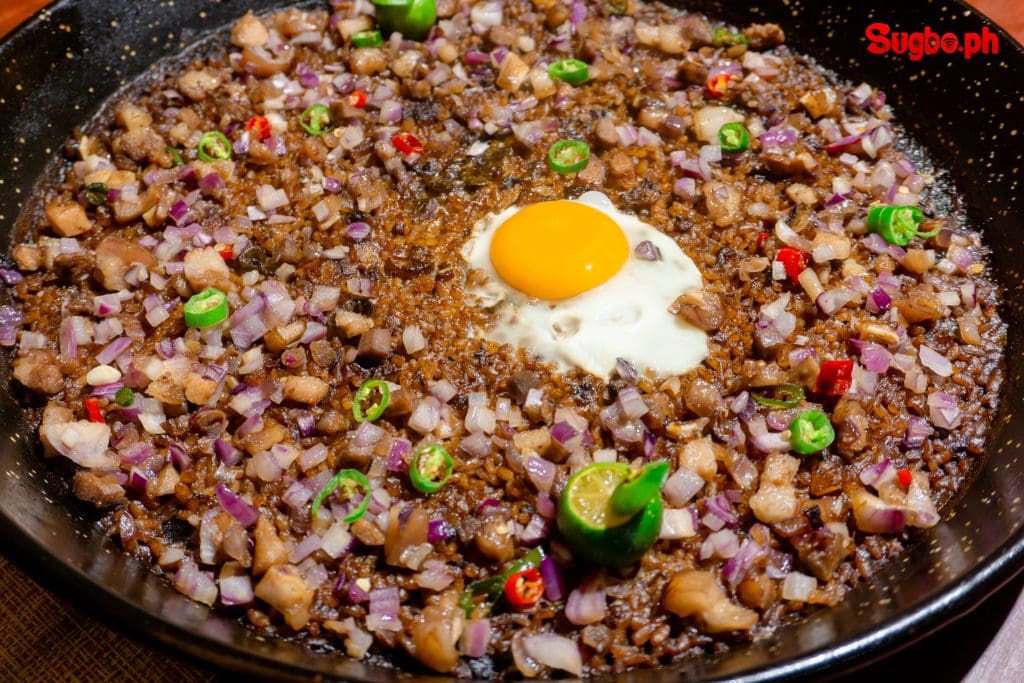 Here's what we think.
Their Paella Negra was a dish new to us as it is different from traditional Paella. However, the flavors did not disappoint. The Paella was an explosion of flavor in our mouths and you can taste the freshness of the ingredients.
Another Paella dish that we tried is their Spanish-Filipino fusion which is the Paella Sisig. Despite being two completely different dishes, the flavors were able to complement each other very well. It was definitely a unique food experience.
Aside from their Paella dishes, we were also able to try their BBQ pork ribs. The sauce definitely elevated the flavor to a whole new level. Other than that, the meat was also incredibly tender and the flavors soaked into the meat as well.
Of course, we finished off with one of their desserts which was the Tarta de Galletas con Chocolate. It was a chocolate dessert infused with brandy. The touch of brandy's bitterness and strong taste surprisingly compliments the smooth and sweet chocolate flavor. It was definitely one for the books.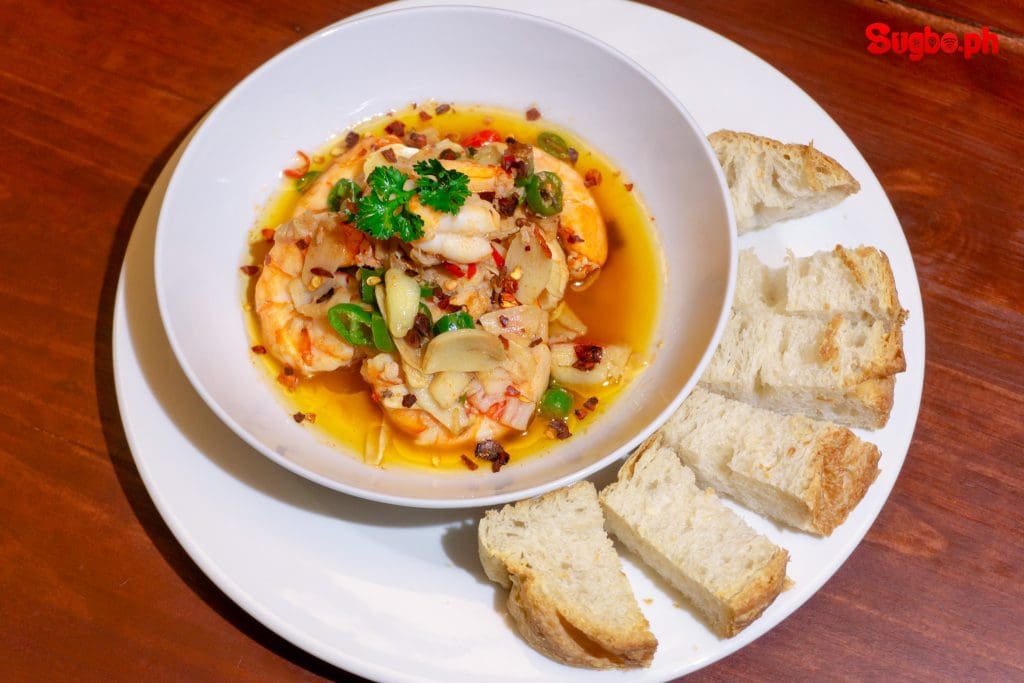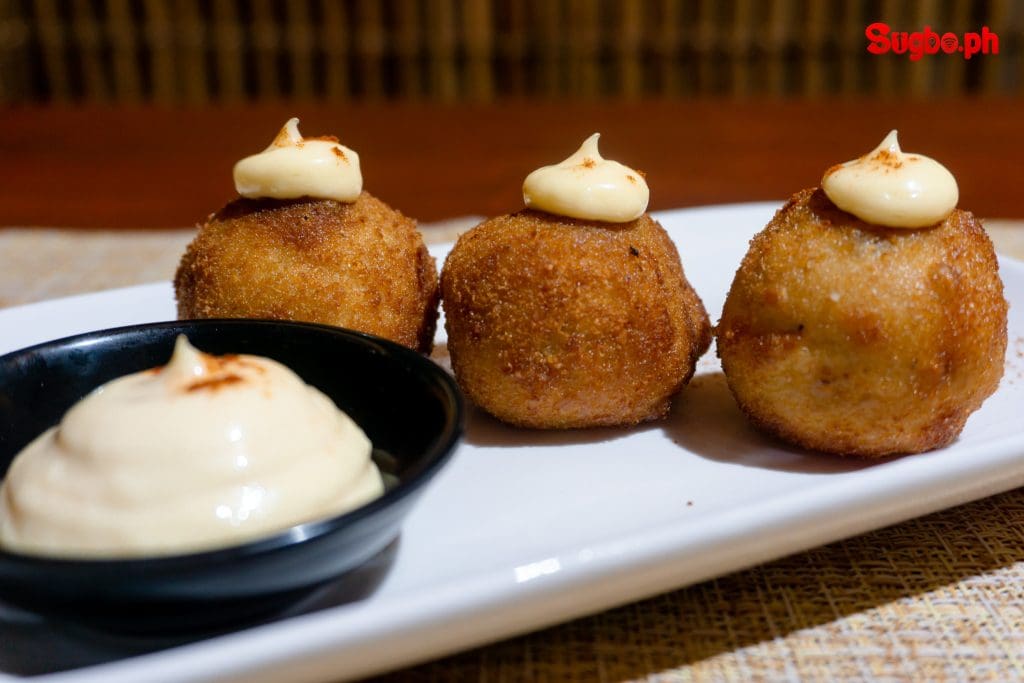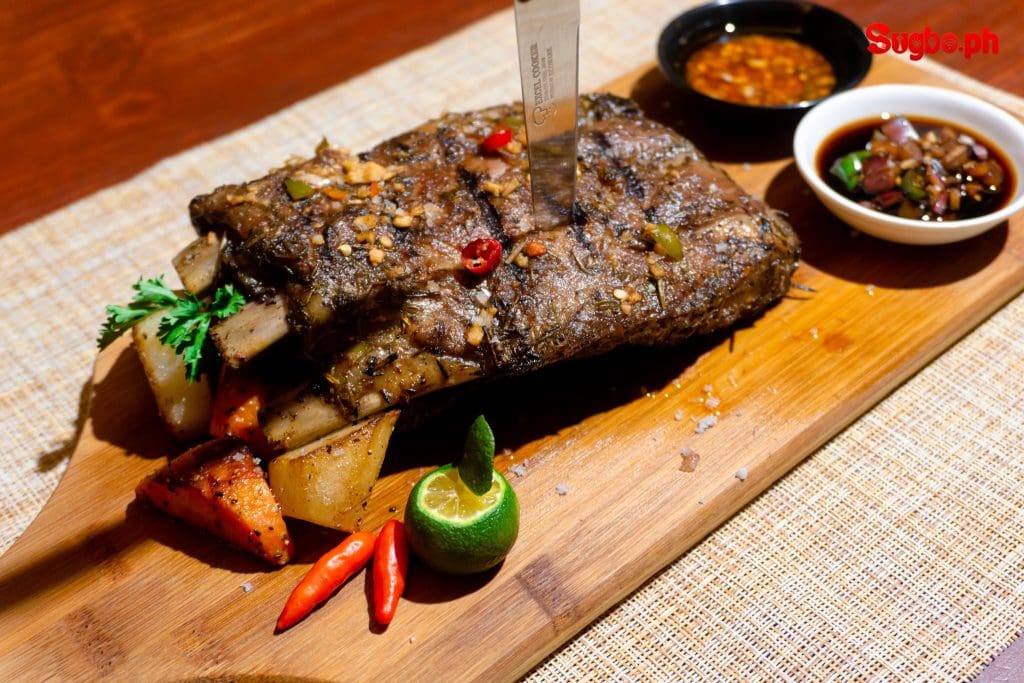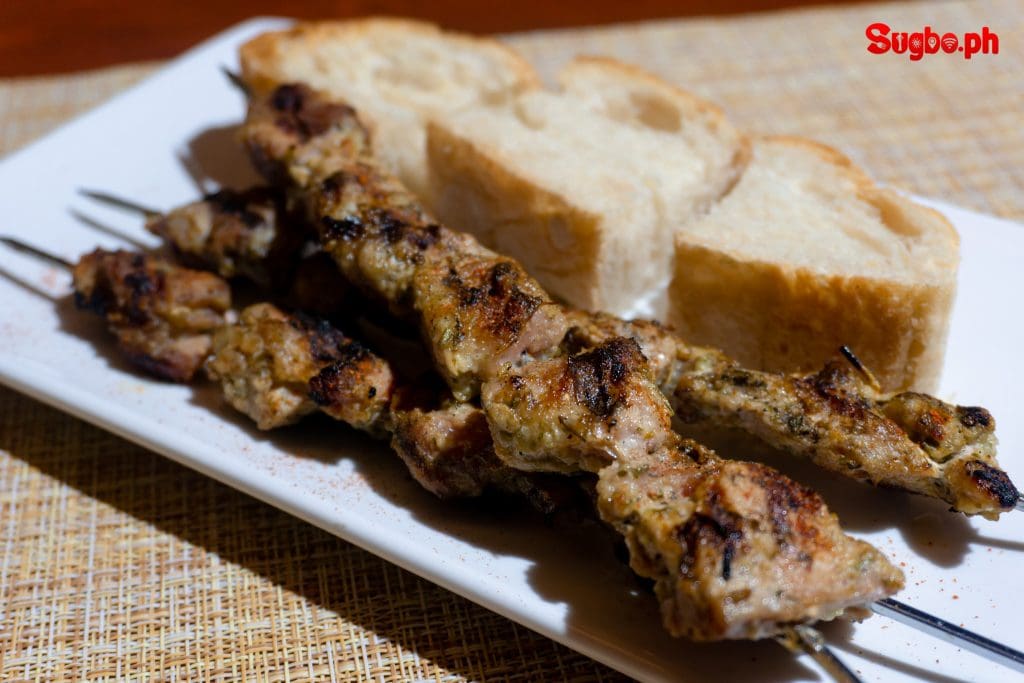 El Chiringuito Turned into Reality
Before its success, El Chiringuito started with humble beginnings. The restaurant is a product of passion, hard work, and of course a husband and wife who both love to cook.
Sugbo PH was given the amazing opportunity to interview the co-founder of El Chiringuito, Jose Luis Gomez Fernandez. According to Mr. Fernandez, the story of El Chiringuito started during the lockdown.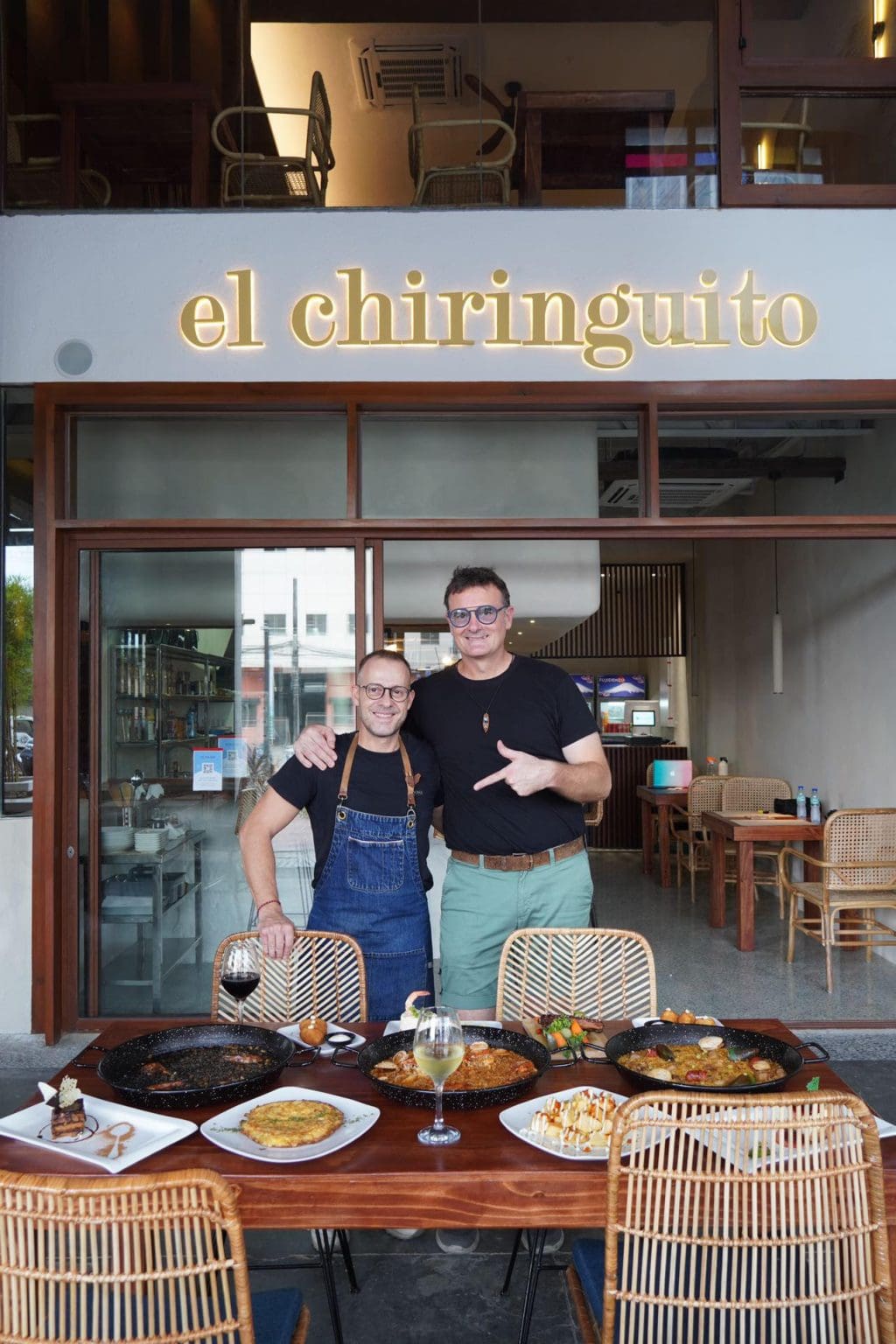 "One of the things that my wife and I do together is cooking in our kitchen. We used to cook paella on Sundays for the family and sometimes with friends. During the lockdown, we came up with the idea to start selling authentic Spanish paella and we did home deliveries on the weekends. Back then, we named it "Paellas con Amor" which translates to Paellas with Love. However as the pandemic restrictions began to ease and we started going back to work, we had to close Paellas con Amor because of our busy schedules. I took it as a blessing in disguise because it gave us the idea to open up a physical establishment. We renamed it to El Chiringuito, as we were inspired by the chiringuitos of Málaga, Spain when my wife and I went there for the holidays.
Our restaurant is built from our love of cooking Spanish dishes and the desire to share it with the Cebuano people. Not only do we commit ourselves to provide our customers the opportunity to enjoy the flavors of Spain in the heart of the metro, but we also want to give it a Filipino twist to serve the Filipino palate. We love to offer our customers something they want, putting their desires first. So if anyone is looking for some authentic Spanish cuisine and the best paella in Cebu, this is the place to eat." –Jose Luis Gomez Fernandez, co-founder
Gear up for Salsa Night
Aside from their food and services, El Chiringuito is also known for hosting their Afro Latin Social Dancing every Wednesday nights – featuring Bachata, Kizomba and Salsa dances. Customers can dance the night away to the beat of Spanish-Latino music and enjoy their Salsa-by-the-al-fresco promos on drinks and pica-pica!
¡Qué rico! Dine and experience passionate Spanish Cuisine at El Chiringuito and get a taste of Spain in every bite.
RATES & OTHER INFORMATION
Best-sellers: 
Paella Sisig
Paella Negra
Paella de Langosta
Menu:
Other Information:
HOW TO GET THERE?
Exact location: The Gallery, Mabolo, Cebu City, Philippines.
BY BUS: N/A
BY JEEPNEY:
From the Gaisano, Country Mall – you can ride 62C/62B Jeepney. The drop-off point is San Carlos Seminary College on Pope John Paul II Ave.
You can also ride 04L Jeepney from Sm City Cebu. You can drop right at The Gallery, Mabolo.