Don't you just wish you could taste worldwide goodness in just one go? Well, SM Seaside City Cebu says, "Your wish is our command."
Get ready to tickle your tastebuds with delectable food items from around the world during SM Seaside's #FoodFestAtSM for an EATventure of a lifetime. Indulge in Filipino, Japanese, Western, Middle Eastern, and Korean dishes in one place at the SM Foodcourt.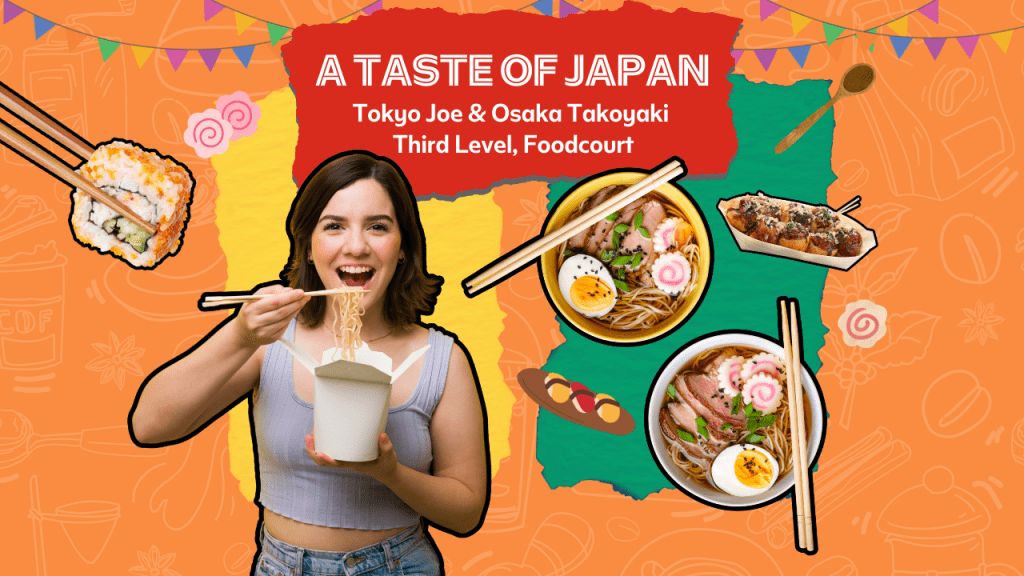 Tokyo Joe & Osaka Takoyaki | Third Level, Foodcourt | SM Seaside City Cebu
A TASTE OF JAPAN
Craving for Japanese food? Tokyo Joe and Osaka Takoyaki are here to satisfy your cravings. Grab a bite of savory maki rolls, takoyaki, and Gyudon. And if you are feeling chilly, steaming bowls of ramen are available. Dynamic and delicious, that's what Japanese cuisine has to offer, leaving you satisfied.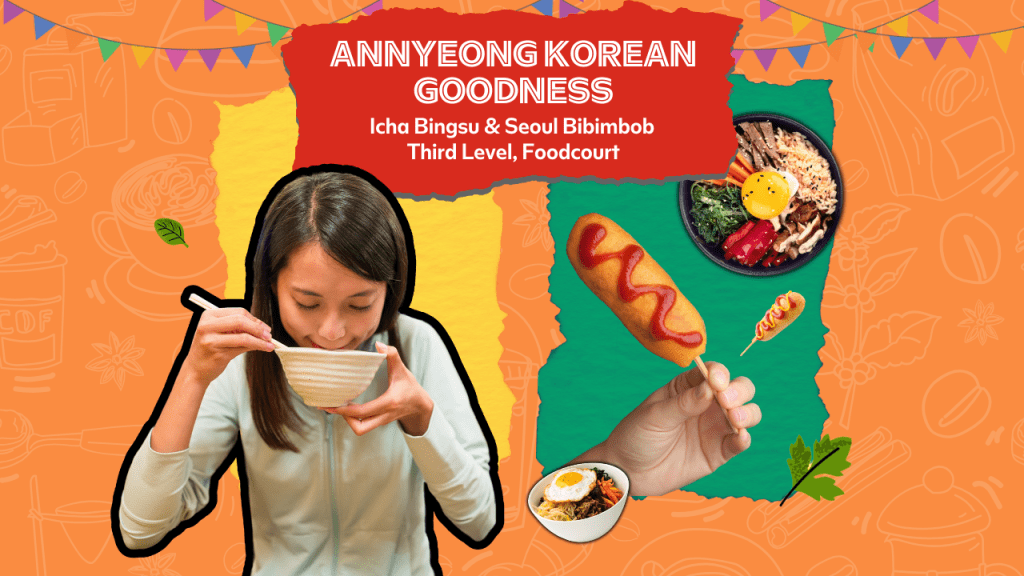 Icha Bingsu & Seoul Bibimbob | Third Level, Foodcourt | SM Seaside City Cebu
ANNYEONG KOREAN GOODNESS
Do you need that quick Korean food fix? You can find that at the SM Foodcourt, too.
Experience a burst of Korean flavors at Icha Bingsu and Seoul Bibimbob. Munch on crispy Korean corndogs made deliciously by Icha Bingsu. But wait, there's more; Tantalize your taste buds with the savory flavors of Seoul Bibimbob. You can choose between the classic bibimbap or the fiery kimchi.
Turks | Third Level, Foodcourt | SM Seaside City Cebu
A BITE OF MIDDLE EASTERN
Turks will always be a go-to when it comes to Middle Eastern food. Nothing beats flavorful beef or chicken wrapped in high-quality Pita wraps. And what's even better is they serve them quickly, conveniently, and smoke-free.
The diversity and richness of Middle Eastern cuisine is an amazing culinary experience that quickly captured the hearts and tastebuds of people worldwide. Middle Eastern food is a good EATventure for foodies and those looking to explore different cuisines.
Dimsum Break | Third Level, Foodcourt | SM Seaside City Cebu
GET YOUR CHINESE FIX
You can never go wrong with traditional Chinese cuisine. Dimsum has always been part of our lives and is here to stay. Grab a bite of their savory Shaomai and Steamed Rice handcrafted to perfection at Dimsum Break. The taste of authentic Chinese flavors will surely satisfy your cravings.
Salo & Marina Seafood | Third Level, Foodcourt | SM Seaside City Cebu
INDULGE IN PINOY SALO-SALO
Pinoy flavors definitely give us a taste of home. With food that reflects the country's rich history and cultural diversity, Salo and Marina Seafood offers a unique blend of tastes and textures.
Both Filipinos and foreigners can definitely enjoy and celebrate the country's vibrant culinary heritage. For the ultimate foodie experience, Filipino food is something you don't want to miss.
B-Steak, Jambalaya, SBarro, Potato Corner, Thirsty & Juice Co. | Third Level, Foodcourt | SM Seaside City Cebu
WESTERN CUISINE'S A FOODIE
Western Cuisine is known for its hearty portions. A bite and sip of the fantastic flavors of B-Steak, Jambalaya, SBarro, Potato Corner, Thirsty, and Juice Co will absolutely leave you feeling full and satisfied. The taste of comfort and nostalgia is unbeatable.
Our love for culinary heritage and good food binds us together, regardless of race. And SM Seaside City Cebu brings us #FoodFestAtSM, where we can enjoy great meals with a great view at SM Seaside's Foodcourt located at the Third Level, City Wing fronting Ice Skating Rink.
And guess what? You can get first dibs on the latest Food Deals here:
For more details, follow SM Seaside City Cebu's Facebook and Instagram Page.
HOW TO GET THERE?
Exact Location: SM Seaside City Cebu in South Road Properties (SRP), Cebu City.
BY MYBUS: You can take a FREE MyBus ride from/to BDO Fuente Osmena from 8:20am to 10:00pm. You can also ride any MyBus from SM City Cebu, Talisay, Mandaue City, Parkmall and any Cibus to get to and from SM Seaside City Cebu Drop-off point is at the City Wing Entrance.
BY CAR/GRAB/TAXI: Navigate with Waze or Google Maps and set your destination to "SM Seaside City Cebu." Parking space is free.