There is more to food than just how good it tastes. The whole process involved while making the dish is what makes every bite worth it.
This particular restaurant in Cebu will make you want to appreciate the food in its entirety as they introduce conventional flavors and international grilling to the Filipino palate.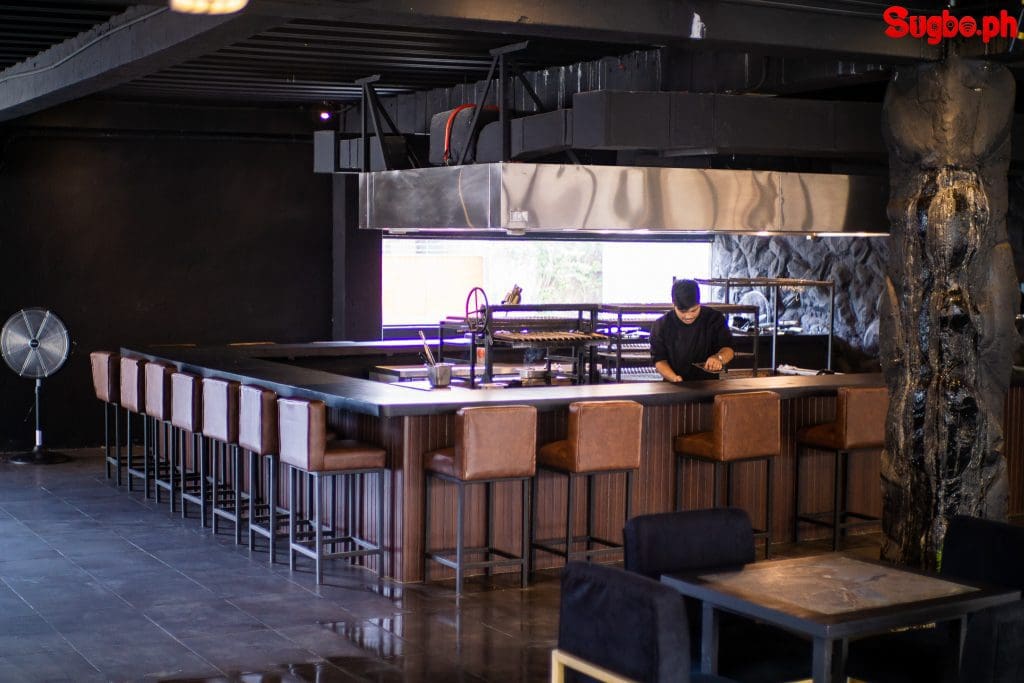 Are you ready to dine? Then make your way to ROCKS Grill & Tavern.
Experience a "Comfy" Luxury at ROCKS Grill & Tavern
Let's talk about ROCKS Grill & Tavern's look and ambiance. The restaurant's exterior is all matte black, and on the wall, you'll see "ROCKS By Mona." It's simple yet mysteriously sophisticated.
Meanwhile, when you enter the establishment, you are greeted by a beautiful interior of black and gold. The seats also have a hint of the colors mentioned above, and the tables sport a marble look.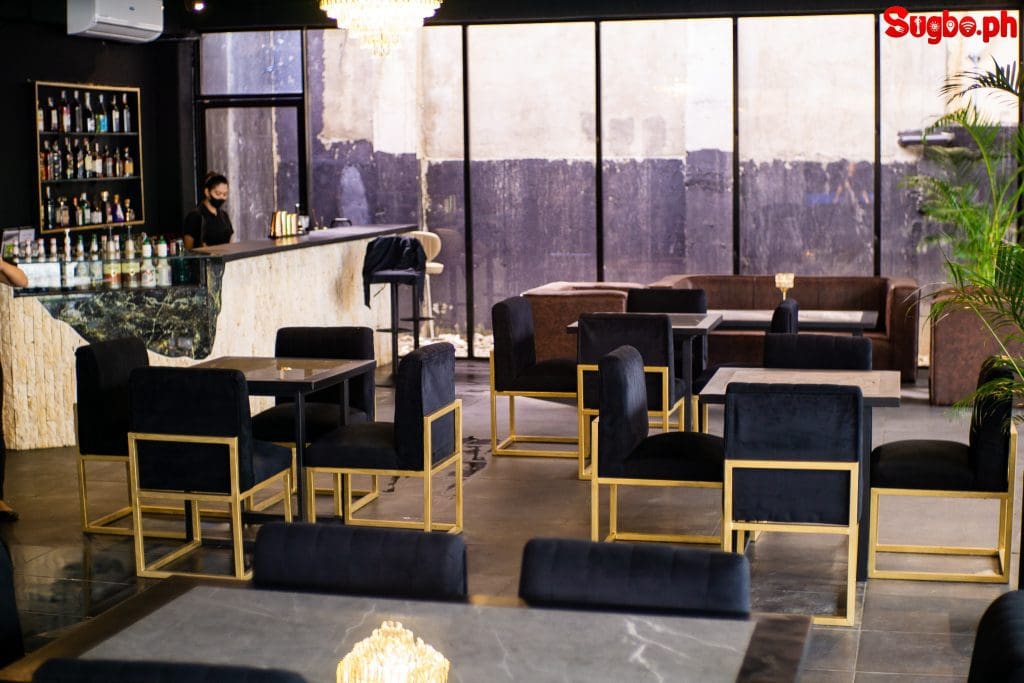 According to Chef Mona, the restaurant's owner, she wanted an interior that's simple and clean. In addition, as you go in, you will see a Wood waterfall as the centerpiece. Chef Mona also shared that she wanted to incorporate a touch of nature so people could experience it while dining in the city.
Diners can also choose to sit by the grill area so they can get a first-hand look at how the dishes are prepared. But wait, there's more! Soon, ROCKS Grill and Tavern will be introducing big meats and diners can also witness how they are preapred up close.
ROCKS Grill & Tavern's location gives it a hint of exclusivity. However, it is a bit hard to find, but that's part of the whole experience. Because once you find the restaurant, tasting the food makes the travel worth it.
ROCKS Grill & Tavern Introduces a Deeper Level of Flavor
They say there is a difference between truly tasting and just eating, and at ROCKS Grill & Tavern, you will encounter dishes that bring out the authenticity of taste. Team Sugbo.ph had the amazing opportunity to try out the restaurant's "Must Eat," which was a great experience.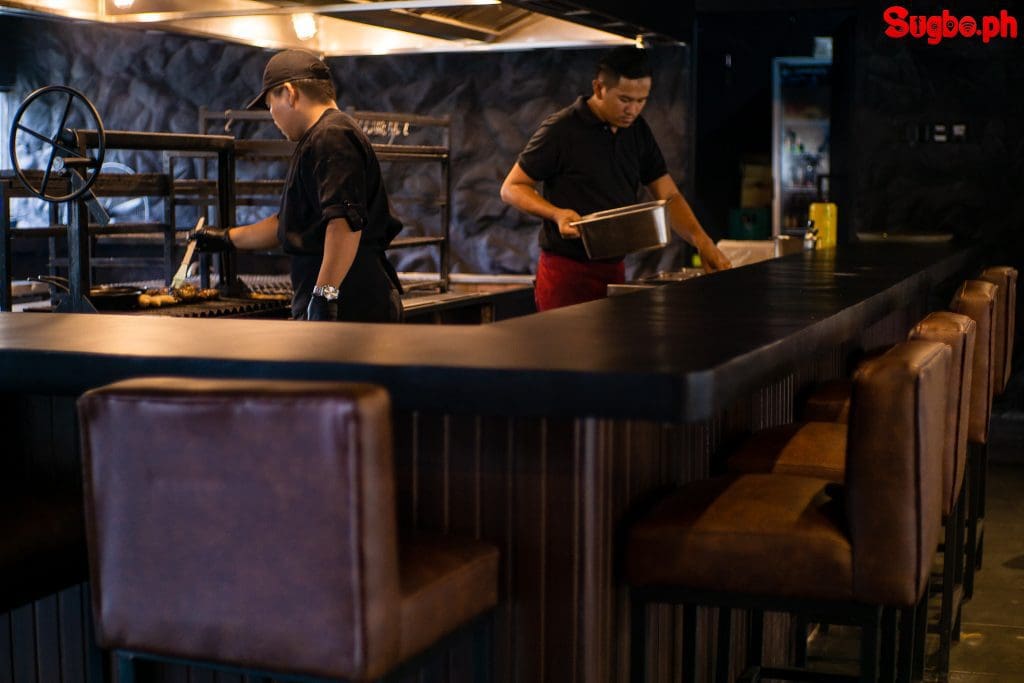 Going Loco for Tacos
For starters, we took a bite of their Tacos. Of course, we've had tacos before, but the ones at ROCKS Grill & Tavern were definitely different. Every part of the Taco tasted fresh, from the corn shell to the grilled bits of meat, to fresh onions and herbs.
Chef Mona shared that they take pride in their all-natural ingredients and recipes that are made from scratch. Instead of using regular and pre-made taco shells, they use corn flour. What makes the tacos at ROCK's Grill & Tavern different is that the taco shell itself already has flavor. The taco was also a bit charred on the side, which elevated the taste. The salsa was also very fresh.
A Little Bit of Everything in One Plate
We were served two kinds of food boards: the Mini Board (Jamaican Chicken) and the Beast Board.
The Jamaican Chicken from the Mini Board was new to our taste buds. It was spicy, sweet, and had a hint of smokiness. The chicken was also incredibly tender. Meanwhile, the beast board caught us by surprise because it got a little bit of everything on one plate.
The beast board comprised smoked bacon, sausage, potatoes, ribs, and grilled pineapples with cinnamon. The ribs were tender and juicy, and packed with flavor. The sausages were really good too. But the star of the show was definitely the smoked bacon.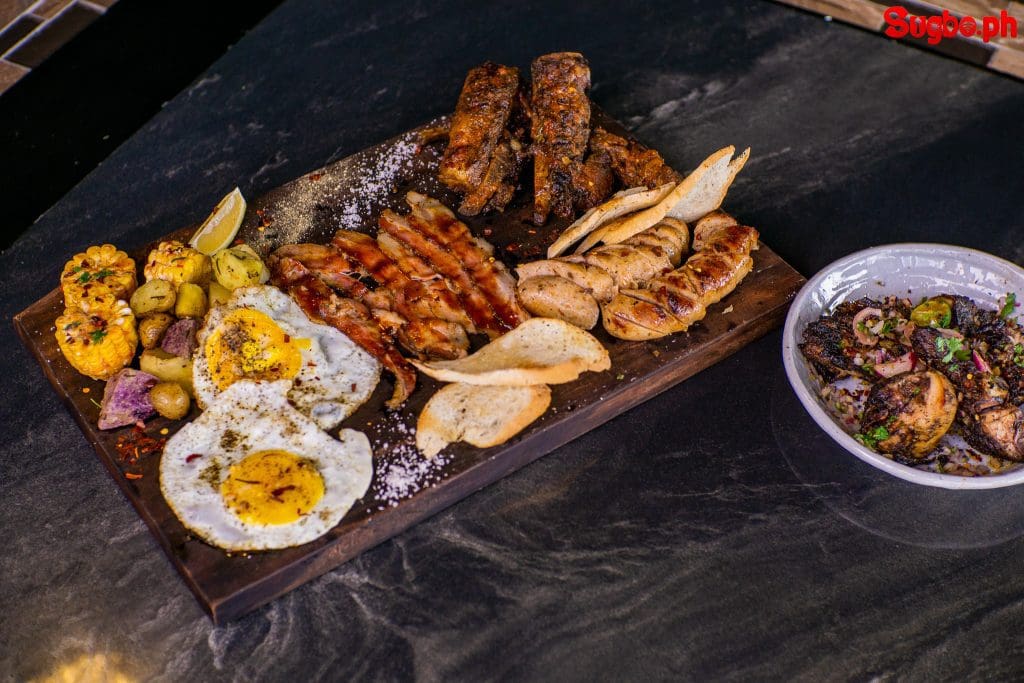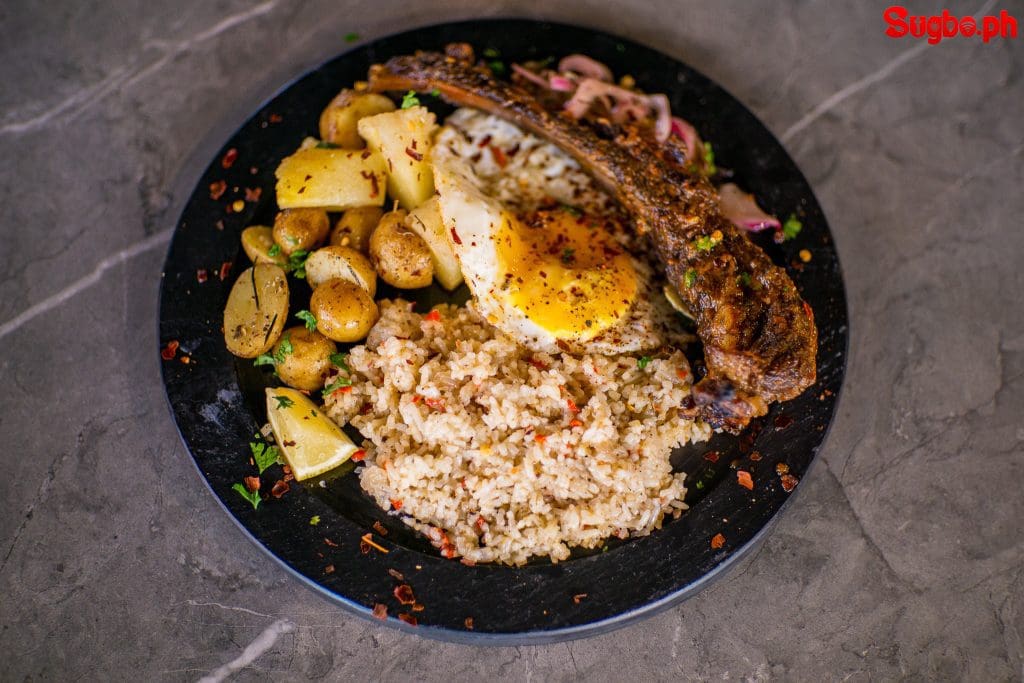 The smoked bacon was entirely different from store-bought ones. Each bacon had layers and layers of smokiness. The more you chew, the more the flavor comes out. Chef Mona also shared how the meat used for the bacon is marinated for a week. This allows the meat to fully soak up the flavor. After marinating, the meat is then smoked for 12 hours and up.
Also, good news for spicy lovers! Almost all of their dishes have a bit of a kick to them—especially the tacos. But don't worry, if you aren't a fan of spicy food, you can always mellow the heat down with the grilled pineapple with cinnamon. The pineapple's sweetness perfectly combats the spiciness of the dish.
Of Ocean and Spicy Salsa
And, of course, we had to try something from their seafood menu. So we got to taste their grilled oyster with spicy salsa. The oysters were grilled perfectly, and the salsa was a literal punch to the palate, in a good way.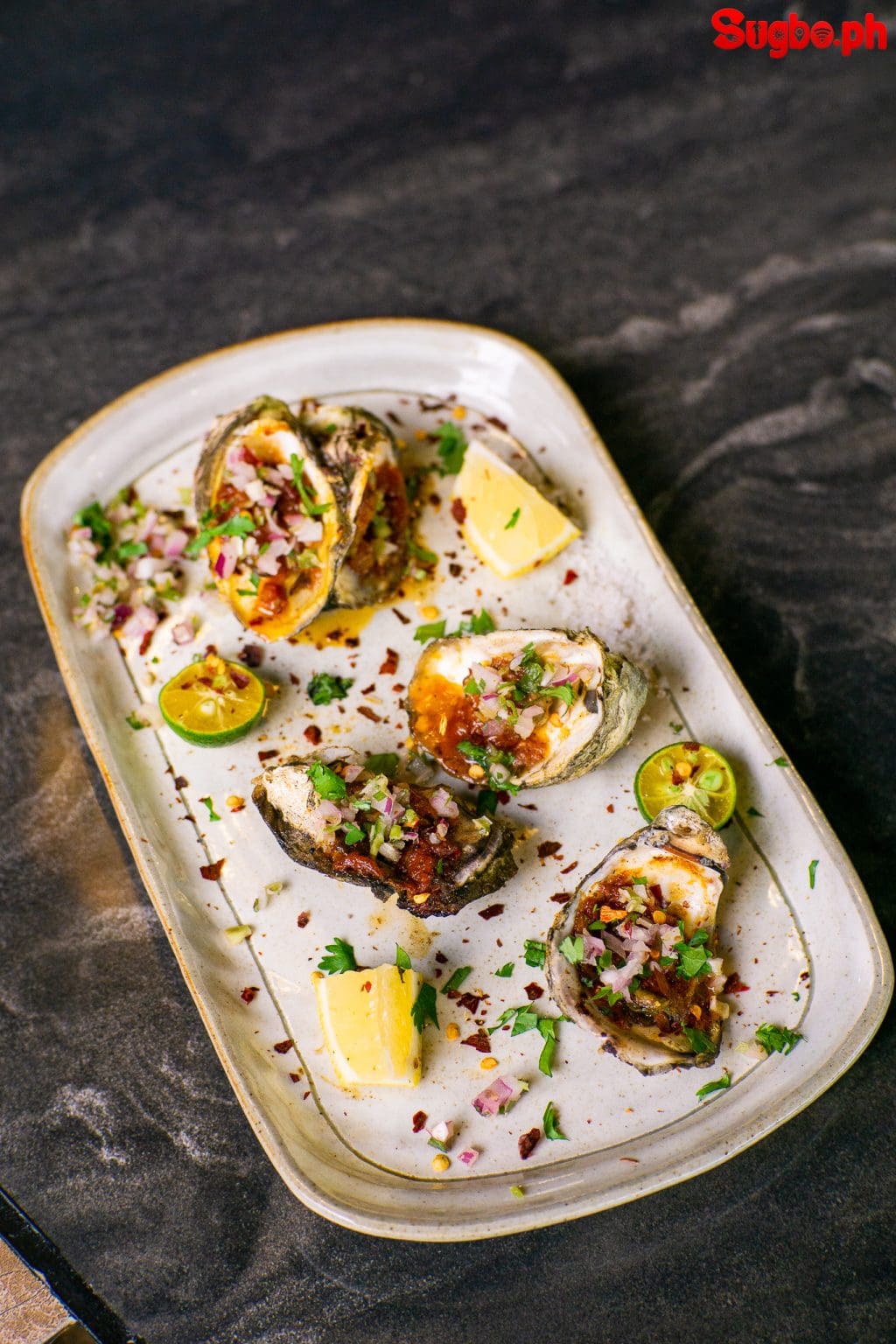 Premium Margarita, A Tacos best pair
What's the best drink to pair tacos with? Premium Margarita, of course. The Margarita at ROCKS Grill & Tavern is made with premium Mexican tequila as a base. They also add fresh lime to the mix.
Aside from a Margarita, the restaurant also offers different cocktails, coffee drinks, and more, such as Burnt Mallows Coffee, Tiramisu Coffee, Forbidden Fruit, and Coco Strawberry & Cream.
Chef Mona guarantees that all their dishes are made from natural ingredients. There are no preservatives added. From the marinades and the sauces, everything is made from scratch.
At ROCKS Grill & Tavern, Timing and Feeling is Everything
But how does ROCKS Grill & Tavern maintain the level of flavor of their dishes? You could say the two most important ingredients are timing and feelings. The cooks at ROCKS Grill & Tavern, especially Chef Mona, pour their hearts and soul into cooking each and every dish.
Chef Mona said that when cooking, the person should really feel good on that day.
You've heard people tell you not to cook on a bad day because it affects the taste of the food; it turns out they were absolutely correct.
At ROCKS Grill & Tavern, you are not only paying for the food, but you are paying for the whole experience. It is a great place to socialize, have fun, and spend time with people who matter to you the most while indulging in incredible eats that will make you appreciate food.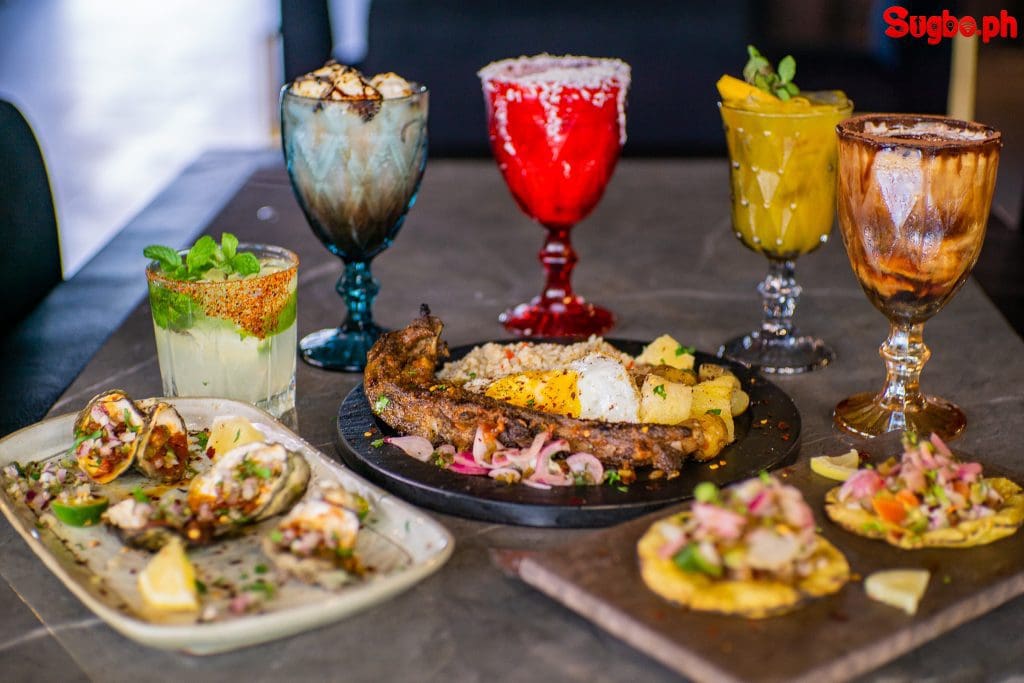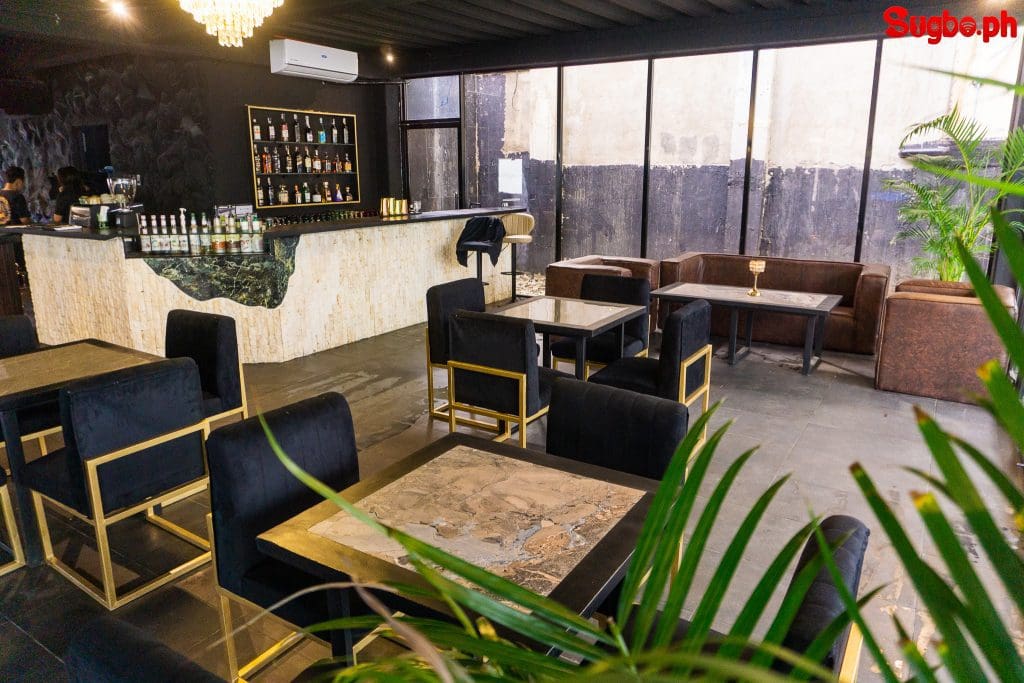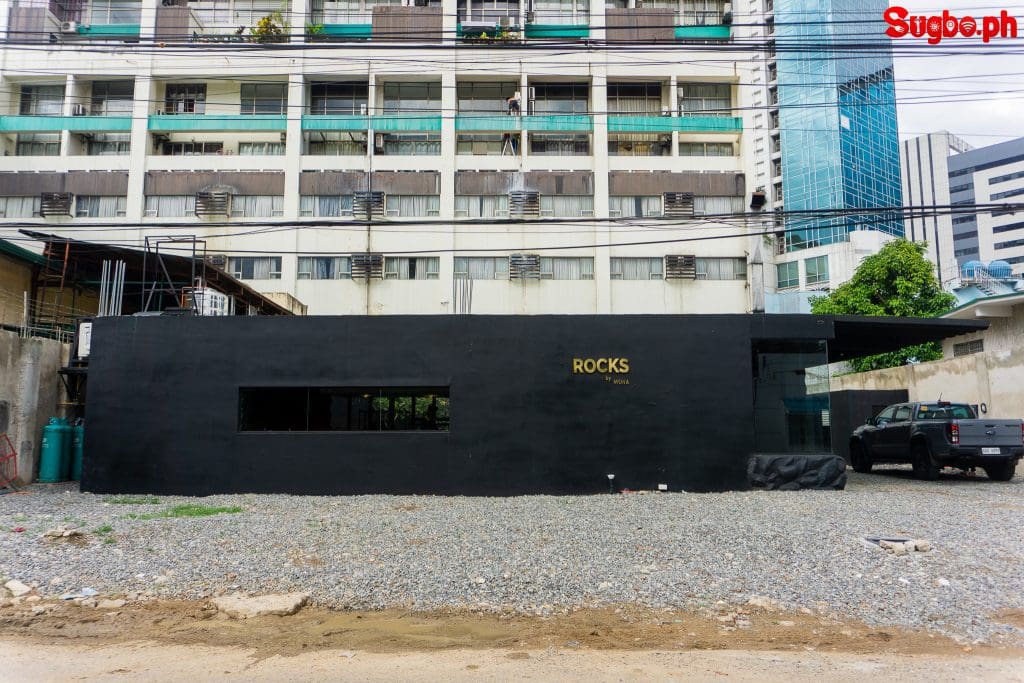 RATES & OTHER INFORMATION
MUST TRY:
Mini Board Jamaican
Taco Solo
Beast Board
Grilled Oyster
Margarita
Other Information:
HOW TO GET THERE?
Exact location: Molave St., Escario, Cebu. Just behind Diamond Hotel.
BY BUS: N/A.
BY CAR: Navigate with Waze or Google Maps and set your destination to "Rocks Grill & Tavern" in Cebu. Parking space is available.