"Basta Cebuano, laagan kaayo!",

HOW TRUE IS THIS?
Seeking out a new adventure is a core to Pinoy culture, especially when it is spent with loved ones. Many of us seek the natural wonders all the country has to offer in order to celebrate life.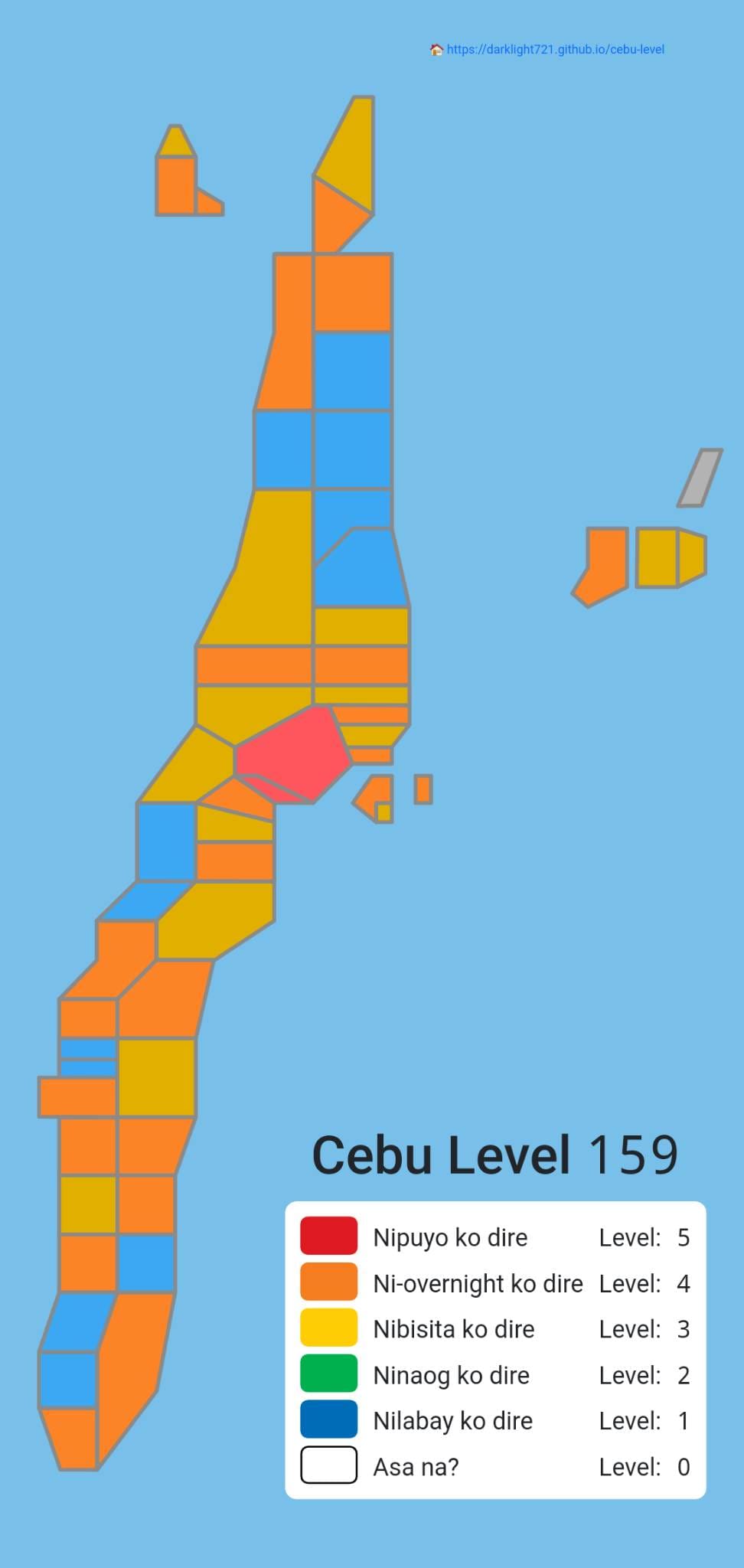 It is very common for one to have gone to multiple places, beginning from early childhood to the years that follow. In some cases, even traveling far and away from home is a must for certain traditions; going back to one's remote province for a solemn Holy Week, and visiting Cebu to celebrate the Sinulog Festival is not a foreign concept for many.
Our collective love for travel has always been a curious case. We know it would not harm us not to and just stay at home, but we feel the need to and even complain about our feet itching for a new ground to walk on — but just how far do we take it?
Weeks ago, a website wherein you can plot the places you have been in the country became the talk on social media. You can check your Philippine travel level here: https://my-philippines-travel-level.com/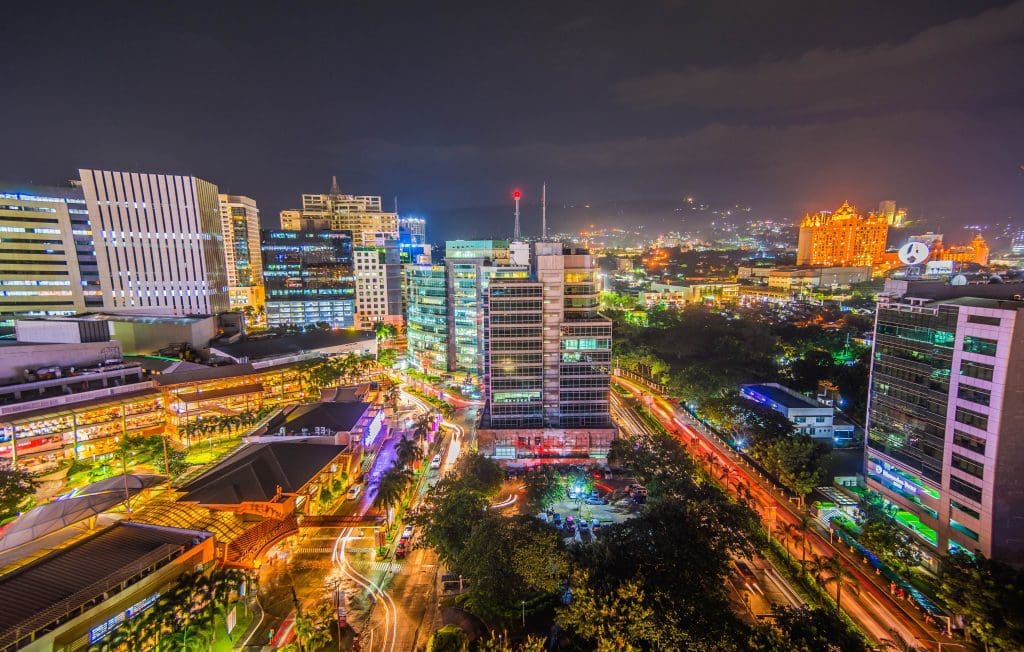 Netizens found it interesting to see just how much they have of the nation they have explored, taking their stories to social media. It is just like recalling where you have made memories and left footprints! We Filipinos love to take pride in the places we have visited as though it is a healthy competition.
Cebuanos can further enjoy the trend with the same concept applied to just the map of Cebu. The island might be long but narrow, however, it still boasts 6 cities, 47 municipalities, and 1,202 barangays — all in what is considered to be a relatively small part of the entire archipelago!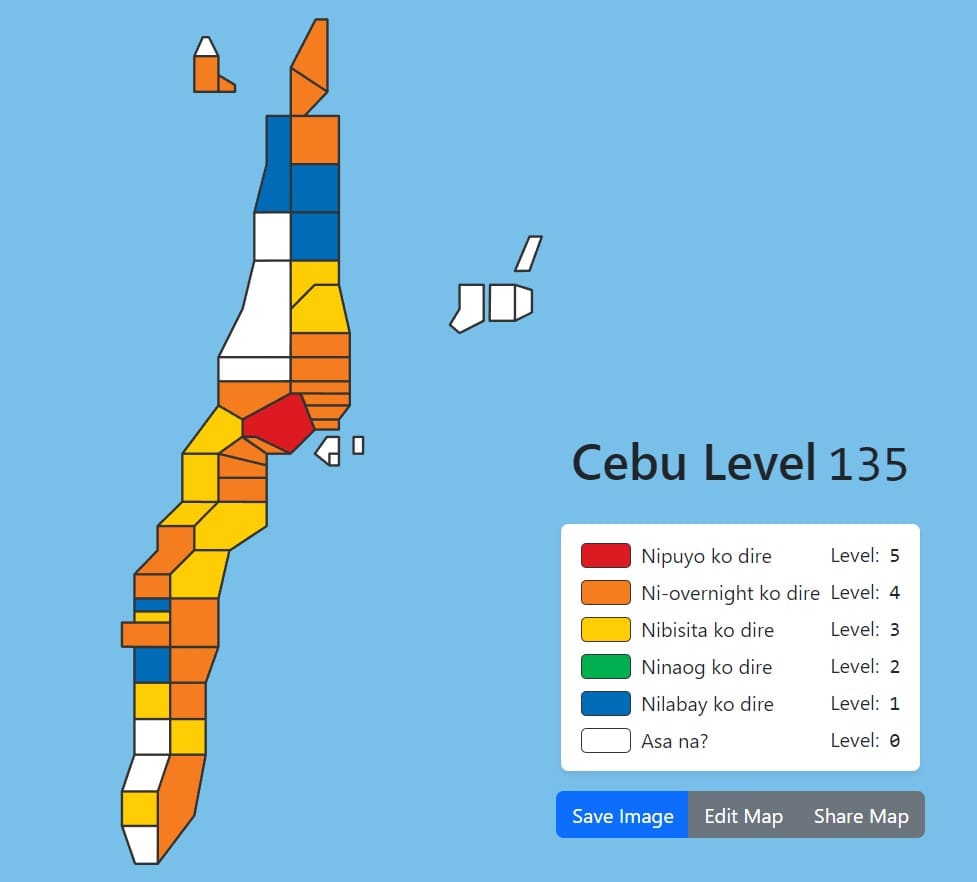 Mga Sugboanon, where have you been to? How far have you gone? Laagan ba jud ta? Let us know by marking your excursions on this website: https://darklight721.github.io/cebu-level