CLI also celebrates Chairman and CEO Jose Soberano III winning PropertyGuru Real Estate Personality of the Year
A multi-billion publicly listed company founded in 2003, CLI looks back on its proud past and ahead to a bright future, which includes a much-anticipated expansion in Luzon
CLI presents over 100 masterfully designed projects in different stages of development across 16 cities in the VisMin region
Jose Soberano III, CLI Chairman and CEO, receives the industry's highest distinction from the 11th PropertyGuru Philippines Property Awards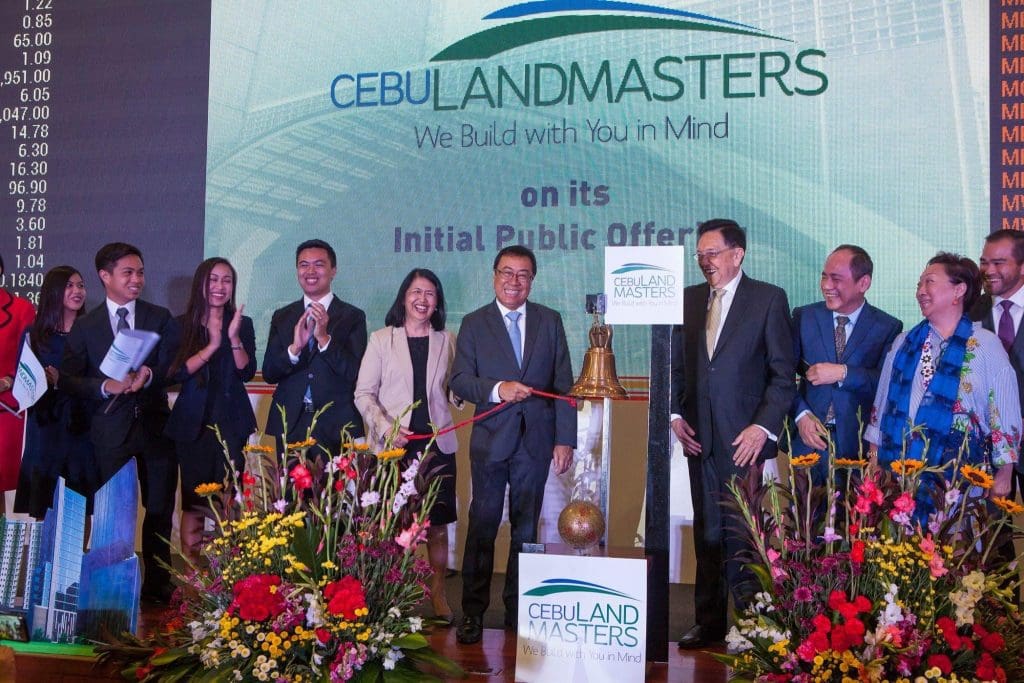 "Every land is the same, but what we do with it separates a builder from a master,"

so goes the beginning of Cebu Landmasters Inc. (CLI)'s campaign for its 20th-anniversary celebration this September.
The leading property developer in VisMin proudly looks back on its storied past and ahead to the bright future as it marks two decades in the real estate development industry. Founded in 2003, CLI has evolved from its first three-million-peso housing project in Cebu's countryside to a multi-billion-peso listed company with over 100 masterfully designed real estate projects in different stages of development across 16 cities in the VisMin region.
In the recent company town hall, CLI Chairman and CEO Jose Soberano III expressed his gratitude for the years that he and the company walked together as a family.
"We value where we come from as we continue to grow and learn to give our best in serving our customers,"

Soberano said.
"20 years is the time when a person is starting to blossom but has yet to grow into full maturity. As CLI celebrates two decades of real estate development, I can say that we have only started to bring Cebu Landmasters to its future."
Building extraordinary experiences with a heart
CLI features a diversified portfolio of residences, offices, hotels and resorts, mixed-use developments and townships. More than building structures, the company takes pride in its core values that put heart into real estate development. CLI creates extraordinary experiences by being a customer-focused and community-centric company. It is also driven by the values of commitment, collaboration, leadership, integrity, and the agility to think big and act fast.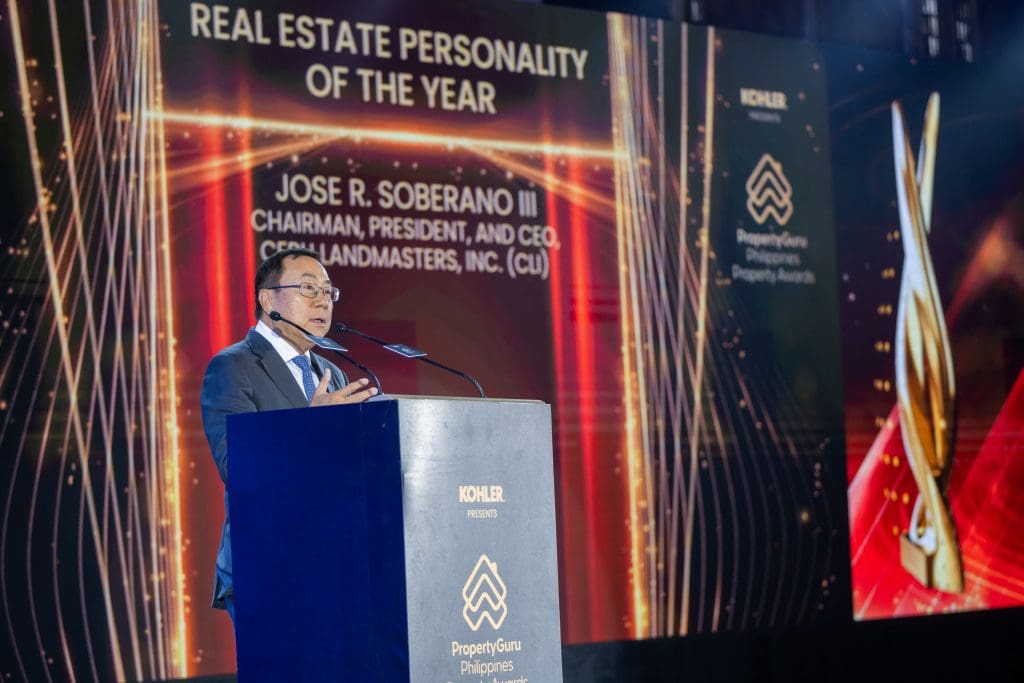 These qualities have led CLI to thrive in its ventures, from launching its first residential condo in 2010 to introducing its flagship economic brand Casa Mira in 2017, while making its highly anticipated debut on the bourse. CLI became the first homegrown, Cebu-based real estate developer to be listed with the Philippine Stock Exchange. Since then, the company has recorded double-digit growth across all market segments.
CLI has also raked in several awards and recognitions over the years. Top of which was the prestigious PropertyGuru Philippine Property Awards naming CLI the Best Developer in the Philippines in 2021, and Best Developer in Visayas and Mindanao in back-to-back years. CLI also recently bagged the Community Initiative Award from the Asia Corporate Excellence & Sustainability Awards (ACES 2023), a prestigious accolade that recognizes inspiring leaders and sustainability advocates cross-industry and across Asia.
Soberano wins Real Estate Personality of the Year
In recognition of his outstanding achievements, both in his professional endeavors and as a leader deeply committed to the betterment of society, Soberano earned the industry's highest distinction as the Philippines Real Estate Personality of the Year at the 11th Annual PropertyGuru Philippines Property Awards.
Conferred by the editorial team of Property Report by PropertyGuru, the honor was bestowed on Soberano during a black-tie gala celebration on September 22 at Shangri-La The Fort, Manila. The PropertyGuru Real Estate Personality of the Year award strengthens Soberano's legacy as a master real estate developer, as the honor serves as a crowning achievement of an individual who has made a significant impact in the Philippine real estate sector.
"Receiving the award is a real honor, one that extends beyond myself and I owe more to the entire Cebu Landmasters organization and everyone who has supported us all the way,"

Soberano said of his awarding.
"The timing of this recognition is especially meaningful to us as it coincides with CLI's 20th year anniversary in the industry. I dedicate this to all the men and women behind CLI, and everyone who has believed in us, namely, our homeowners, partners, investors, and stakeholders, especially the VisMin community."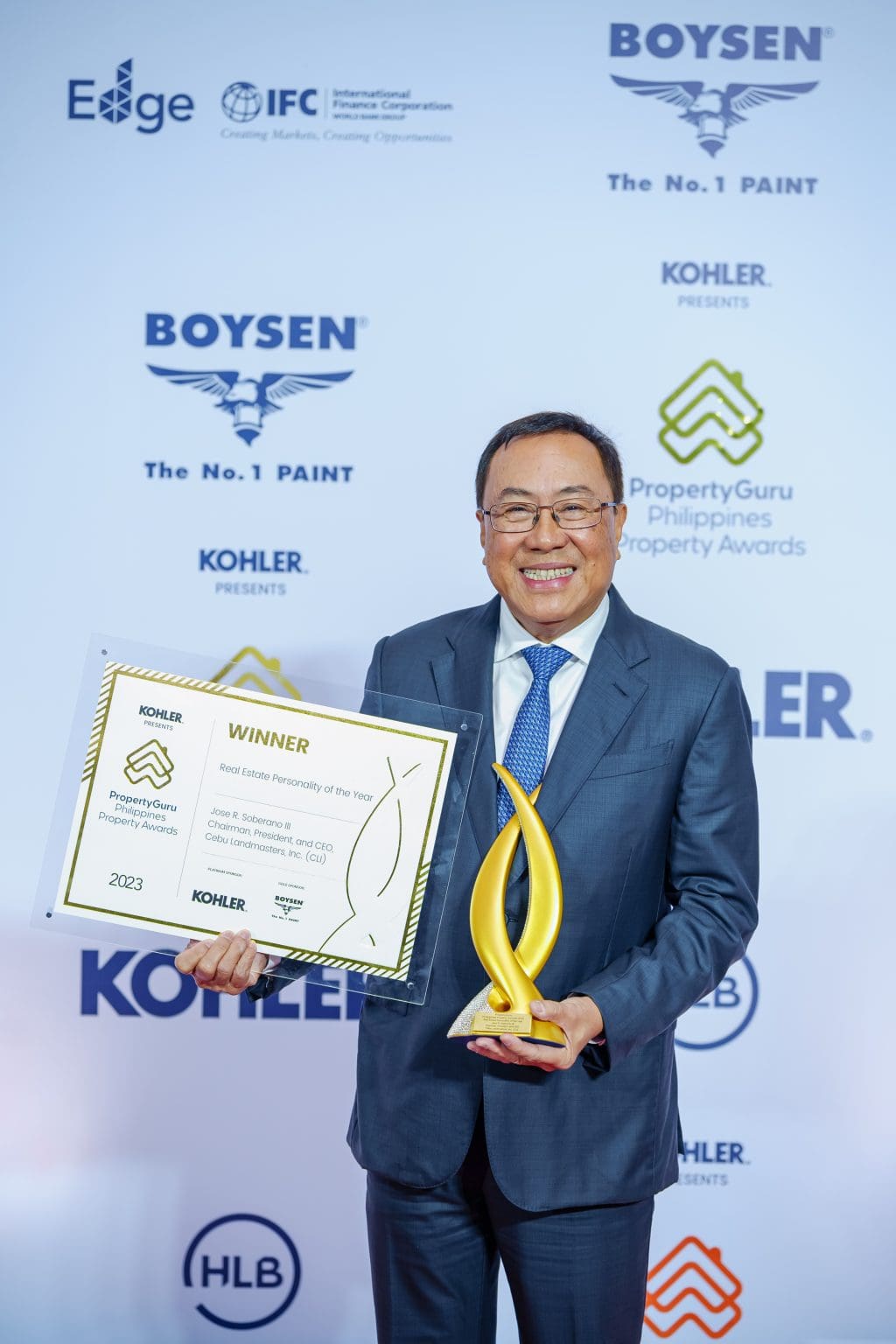 CLI on reaching new heights
In the coming years, the company is set to strengthen its leadership in VisMin and pursue its strategic expansion in Luzon. The plan begins as early as next year, with intentions to break ground in the country's biggest island cluster by mid-2024. The much-anticipated move forms part of CLI's strategy of driving the company's capital, expanding its portfolio, and striving for sustainability.
The plans align with CLI's mission to guarantee stakeholder satisfaction by bringing out the extraordinary in every step of the real estate journey, being the most customer-centric and community-focused property developer. It's a commitment that reflects Soberano's profound dedication to enhancing the lives of communities across the Philippines.
"Investing in real estate carries a significant societal responsibility as it directly impacts the challenge of bridging the housing gap and the overall development of our country,"

Soberano says.
"As developers, our role's impact to the community is huge, and I am here to serve however I can through Cebu Landmasters."
For more information about Cebu Landmasters Inc., visit https://www.cebulandmasters.com/.