Sad news for many 80s and 90s kids!
After 26 years of operations, Blue Magic at Ayala Center Cebu officially closed its physical store on February 28, 2023. This announcement has caused quite a stir among its customers who have been loyal patrons of the store for years.
Blue Magic, a well-known toy store in the Philippines, has always been a go-to destination for families looking for quality toys, games, and other merchandise for their children.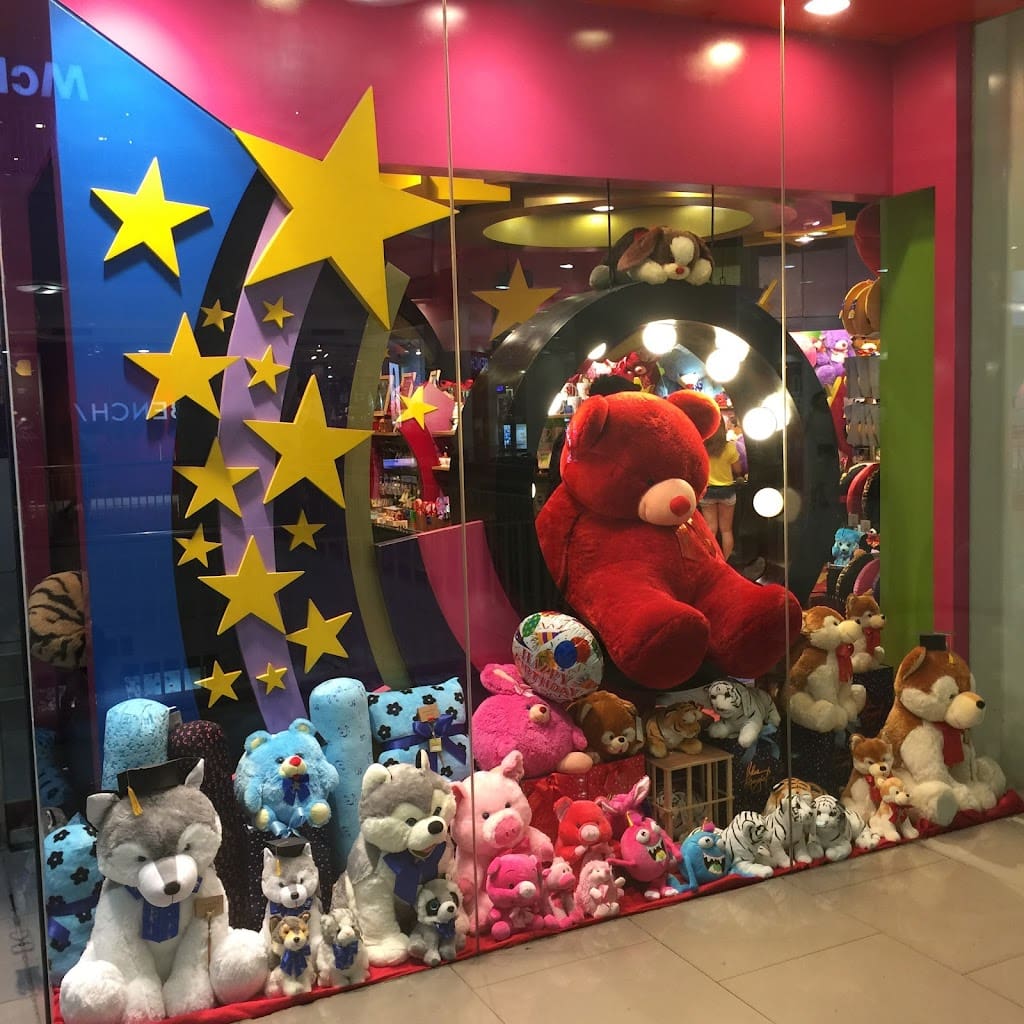 Despite the closure of its physical store, Blue Magic remains committed to serving its customers by making its products available on online shopping platforms via Shopee and Lazada. This decision is in line with the company's efforts to adapt to the changing times and the increasing demand for online shopping. Customers can still enjoy the convenience of shopping for their favorite Blue Magic products without leaving their homes.
For every new beginning comes an eventual end. After 26 years of having the privilege of putting smiles on our valued customers' faces, Blue Magic Ayala Center Cebu announces its last day of operations on February 28, 2023. Thank you for being a big part of making the Blue Magic experience a byword to the Filipino heart.

The closing notice released by Blue Magic Ayala Center Cebu read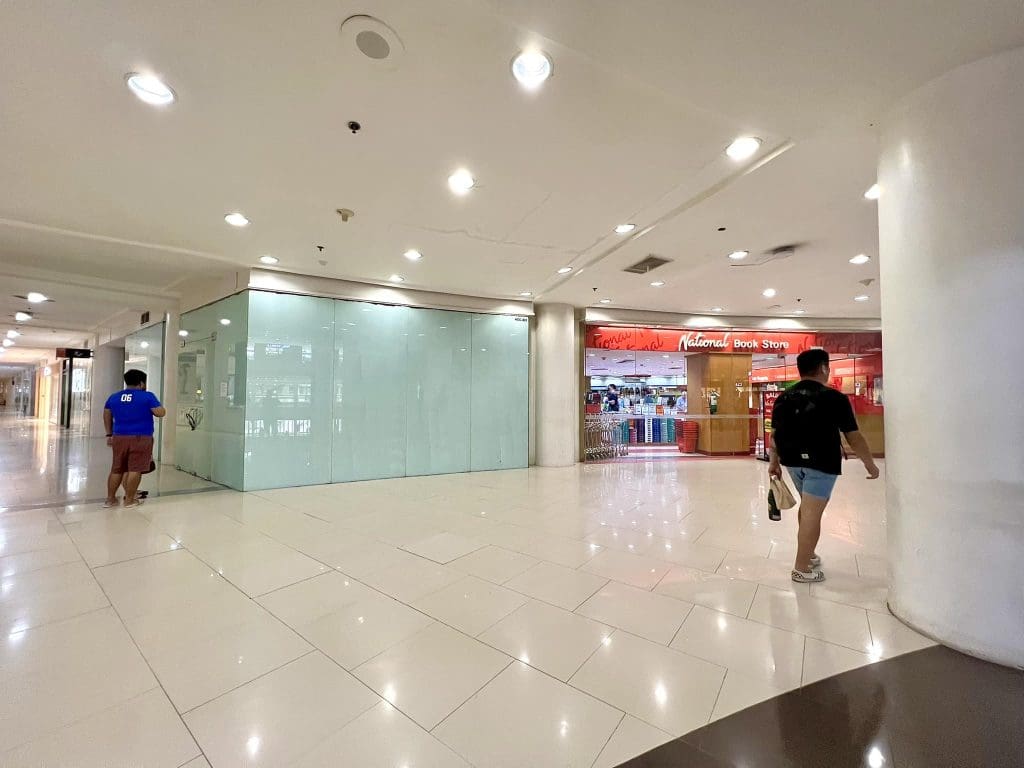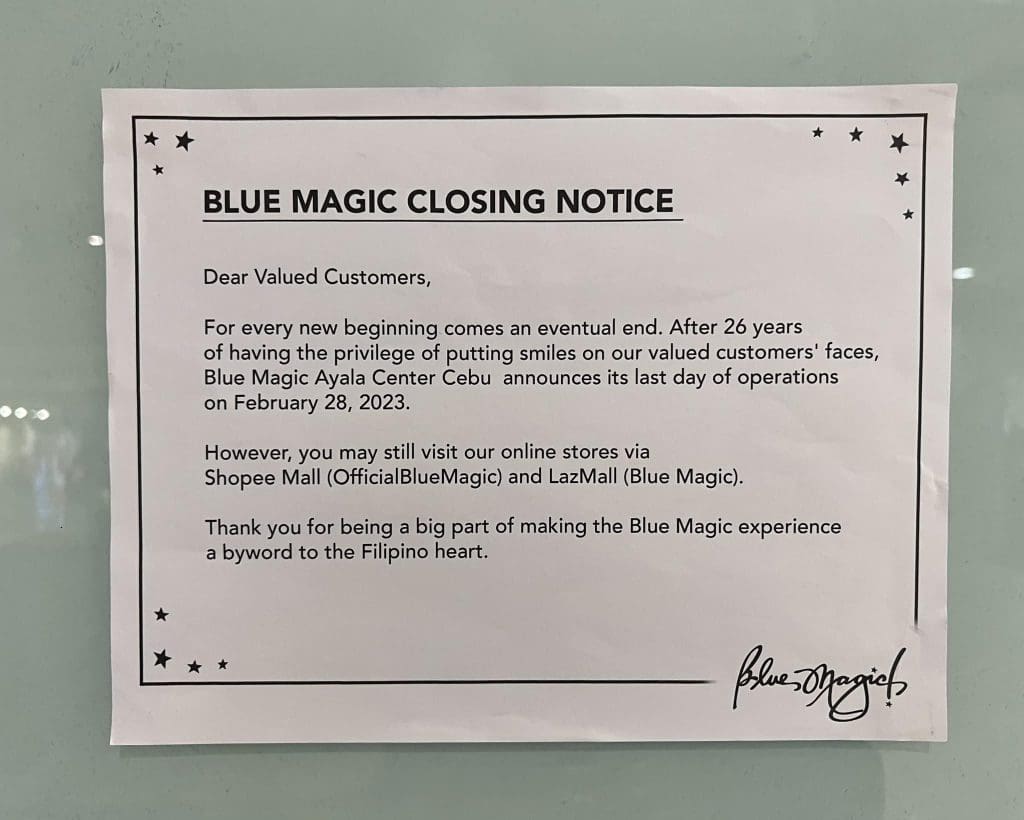 This announcement has come as a shock to many loyal customers who have grown accustomed to the store's stuffed toys and greeting cards. Its closure will undoubtedly be felt by its patrons, particularly those who have fond memories of shopping in the store with their families.
The Blue Magic experience may no longer be confined to a physical store, but its legacy lives on in the hearts of its customers.