Indeed, there is always fun in learning.
Besides the exhibits and hands-on workshops, fun traditional recreational activities were re-introduced during the week-long celebration of BambuFest held at Ayala Center Cebu from September 18 to 24, 2023.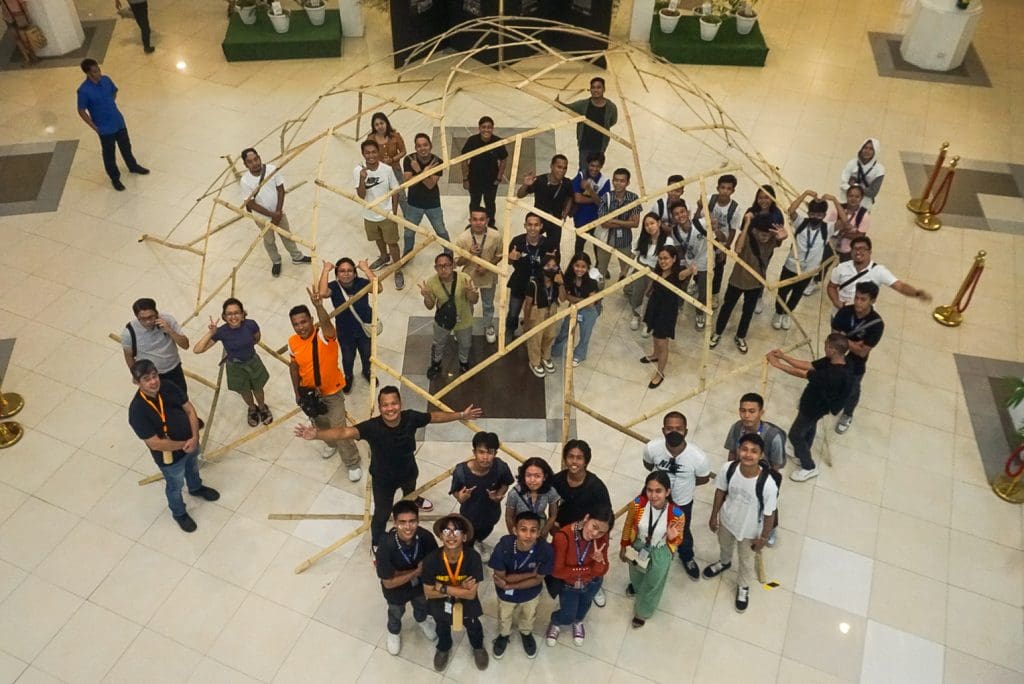 Mallgoers were able to test-ride a bamboo bicycle; play with a bamboo kariton, a traditional toy made of a bamboo pole approximately two meters long with wheels usually made from old rubber slippers; and fire a bamboo gun, also known as luthang, in a shooting booth which looked like one of those stalls you find in carnivals. Some have also tried their hand at weaving at Tubigon Raffia Gallery booth.
Organized by the Philippine Institute of Architects – Cebu, headed by Architect Bryan Auman, BambuFest aims to elevate bamboo from a simple plant to a symbol of sustainability, innovation, and cultural heritage.
"In this event, we aim to highlight the importance of bamboo as a sustainable and eco-friendly material in modern design,"

said Auman.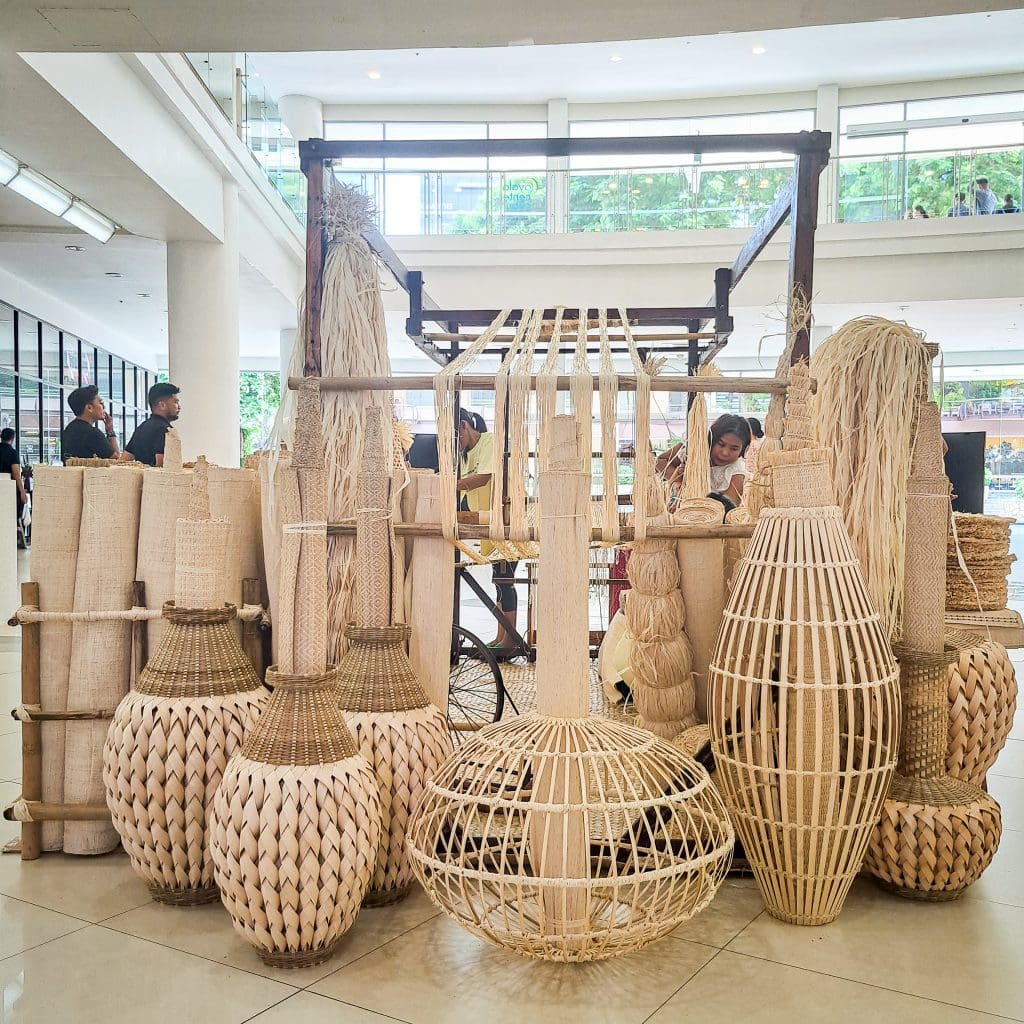 On its first day, a bamboo cutting ceremony was held (with the use of some handy power tool), instead of the usual ribbon cutting, to usher in the series of week-long activities. A Bamboo Tensegrity Dome, which measures 4.5 meters in height and 9 meters in diameter, was also assembled live at the venue – a testament of bamboo's versatility and strength as a material.
Exhibits featuring paintings of bamboo also filled the mall's Activity Center. Fashion pieces, handicrafts, and even ornaments in time for Christmas, all made from locally sourced materials, were on display. Tarot reading and workshops on bamboo lamp making, bamboo lashing, and amakan weaving were also made available to interested mallgoers.
Known as "bamboo whisperer," Auman, who spearheaded the event, has always been fascinated with bamboo growing up because of his grandmother's bahay kubo that always seem to give off a refreshing ambience, with its amakan walls and lipak flooring.
This has led Auman to pursue architecture; he even got his master's degree in architecture in Institut Teknologi Bandung in Indonesia, wherein he majored in bamboo research.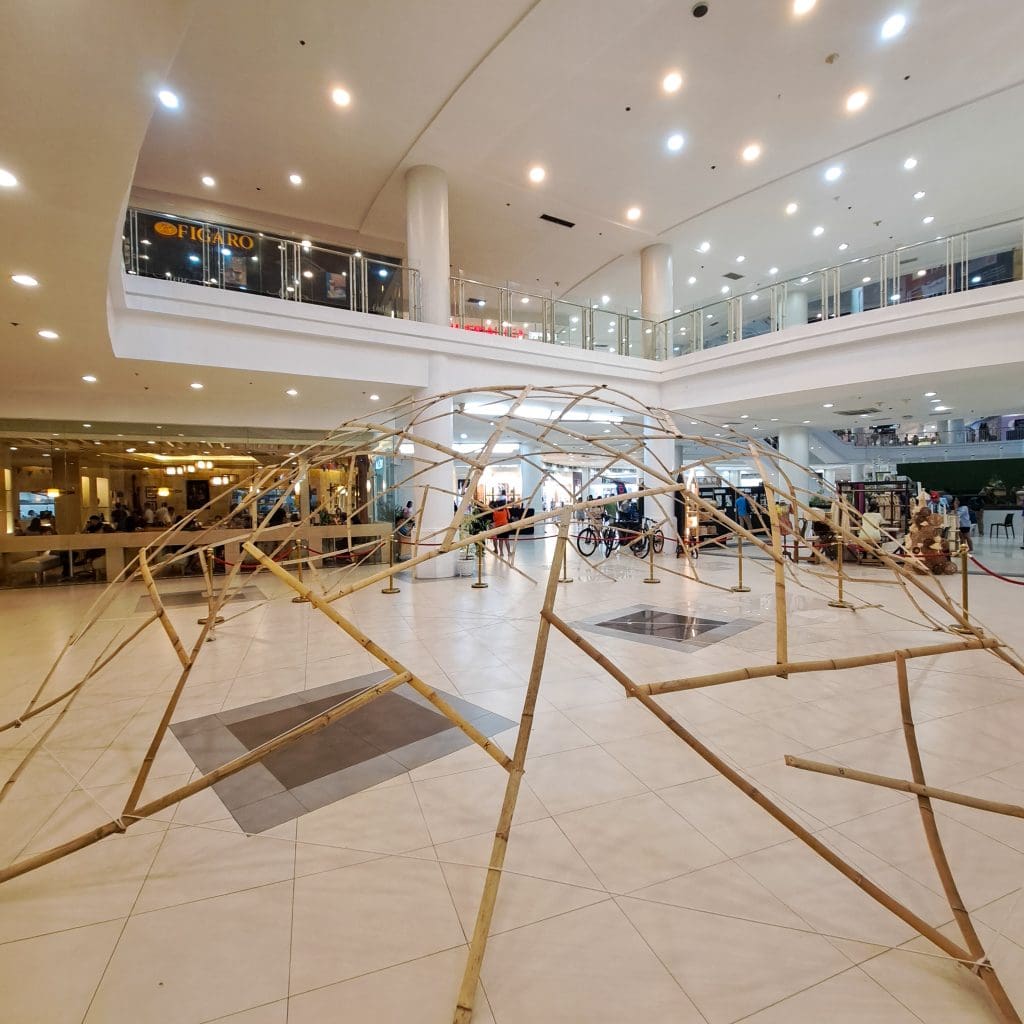 "I got to really immersed myself in Indonesian culture and to fully understand what Indonesian Bamboo Architecture feels like. Now that I'm back in Cebu, I'm want to share everything I learned to all Cebuanos,"

he said.
A platform to local weavers
This event has also served as a platform for local weavers from Raffia Gallery in Tubigon, Bohol, to present their craftmanship and even taught some mallgoers a thing or two about weaving.
"Joining trade fairs and events such as this is very vital for a business like ours for this is where we can find potential buyers. Though our products are mainly made out of buri, we have been also incorporating bamboo into our handicrafts,"

said Maria Trina Sumayang of Raffia Gallery.
As per Auman, BambuFest will serve as an avenue for Bohol local weavers to showcase their invaluable skills and products, making sure that the craft to not only survive but to also thrive in the modern world.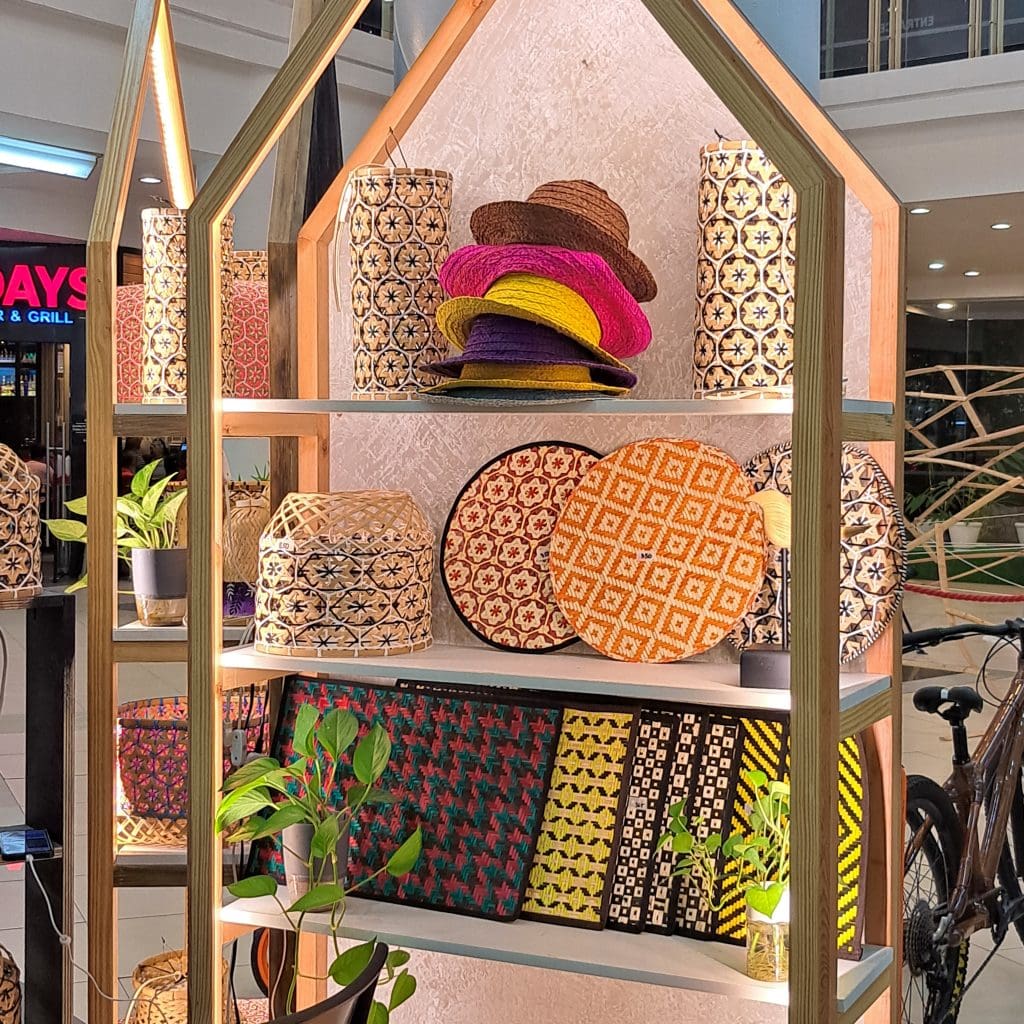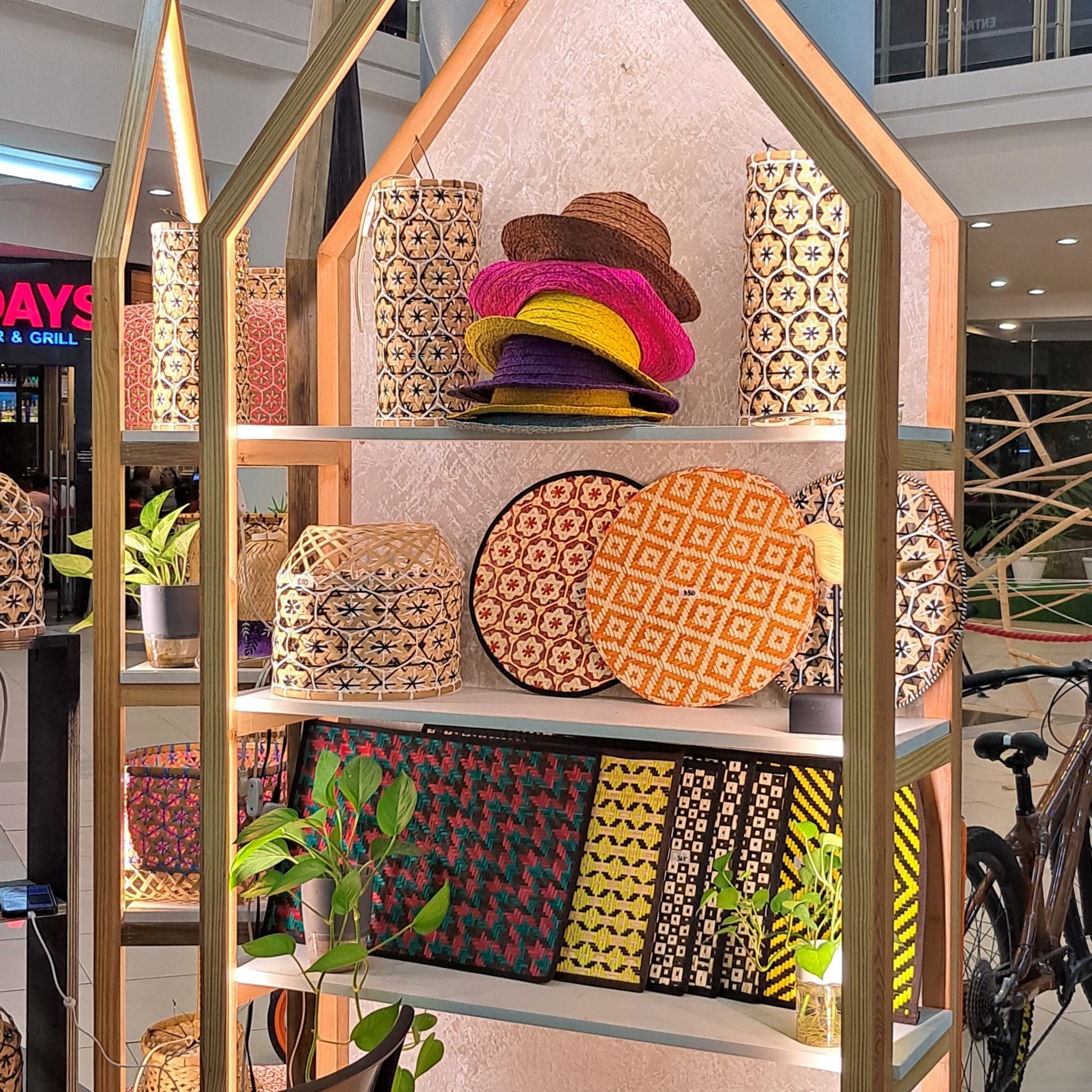 "This will give more livelihood opportunities to our backyard industry in Bohol,"

said Auman. Bohol bamboo weavers are mostly composed of women in the community.
From its humble start as a bamboo bike building workshop last year to this week-long list of activities, Auman assures that BambuFest is just the start of something bigger, to help educate, inspire, and foster a deep appreciation for a remarkable material such as bamboo.