Balay sa Busay welcomes you home!
Contrary to people's belief, Balay sa Busay still open and is always ready to give a taste of home to hungry Cebuanos.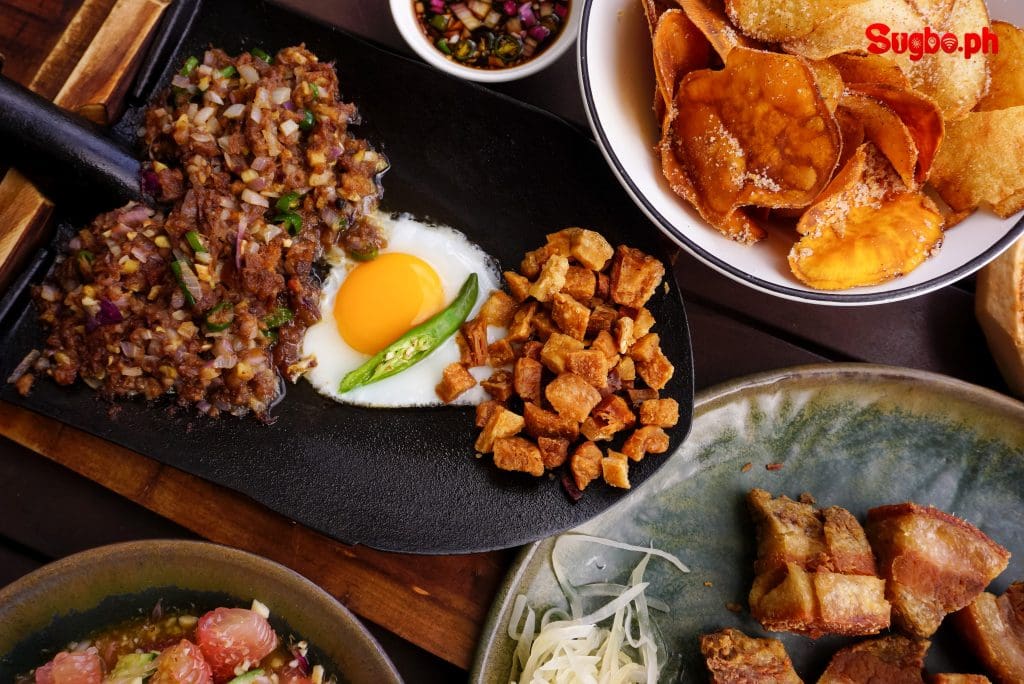 Dine Away from the busy City
Take a break from the noises of the city's center and head over to Balay sa Busay.
Balay sa Busay is modern-Filipino food destination in Busay, Cebu which offers an unhindered view of the city landscape and ocean view with a cool breeze, providing a pleasurable dining experience.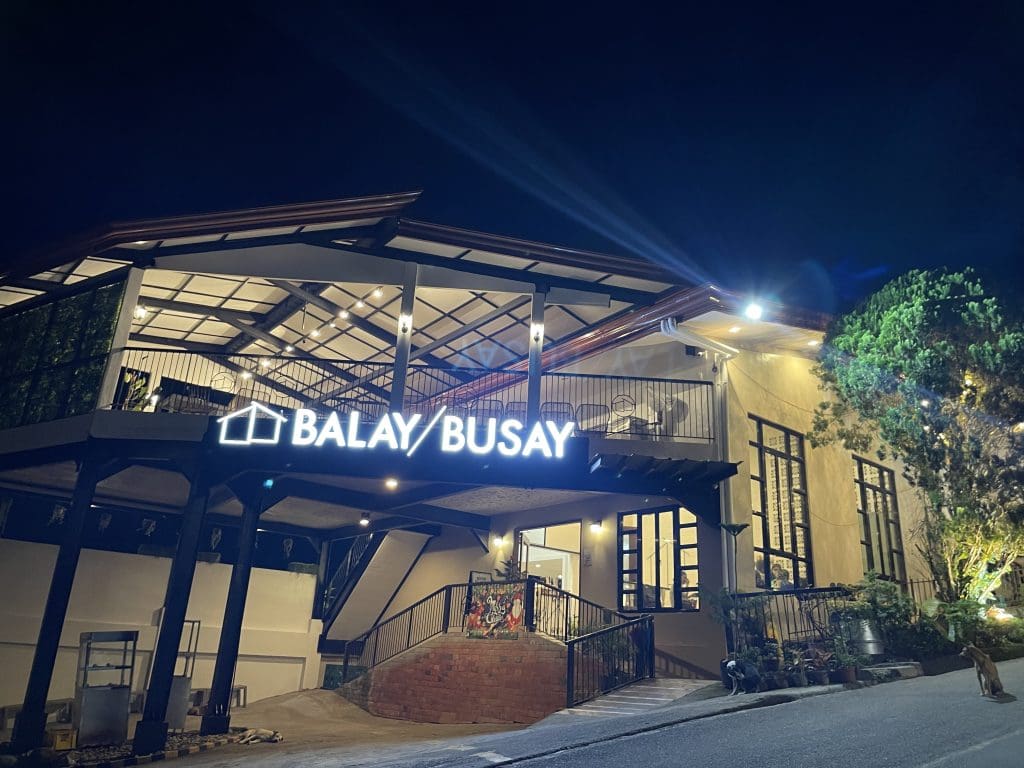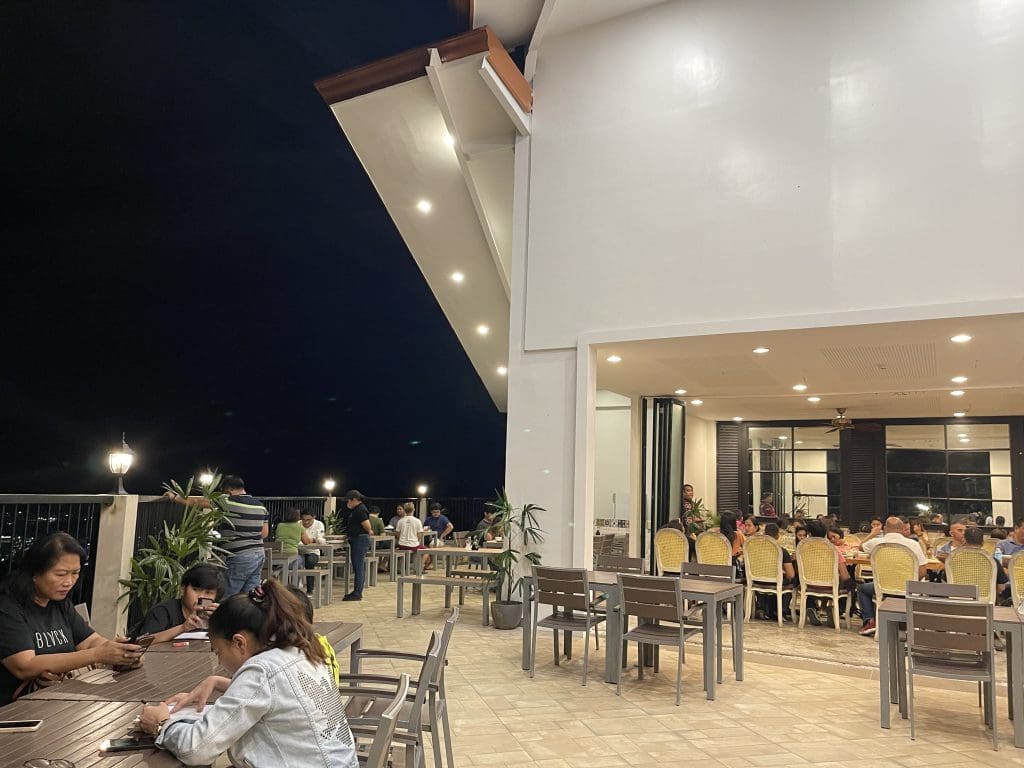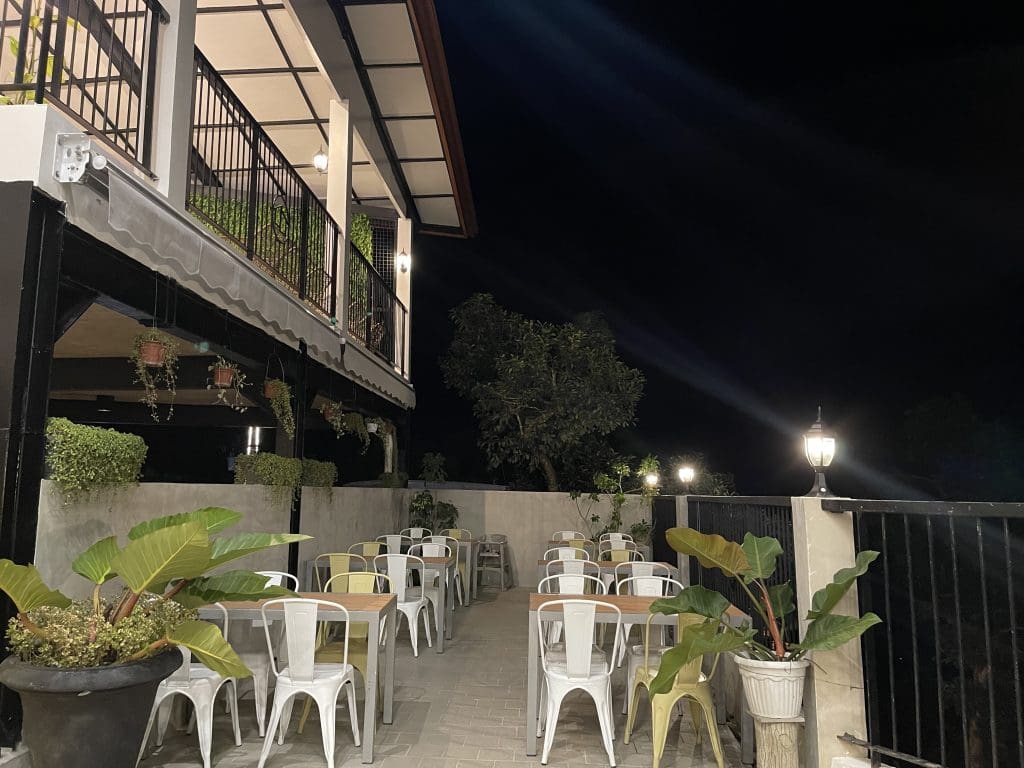 The restaurant is inspired by old Filipino ancestral houses in the province with a perfect blend of old and new elements–a transitional style featuring traditional and modern furniture and fixtures. The spacious interiors give diners the option to dine in the air-conditioned room or open-air veranda which provides a panoramic view of Cebu.
Balay sa Busay has an air-conditioned function room for special occasions, private events, and meetings which can accommodate up to 50 guests and can be split into two and seat 25 each. An open area at the second floor is also available and can also accommodate up to 50 guests.
A Taste of Home
Aside from the gorgeous scenery, Balay sa Busay is also known for its Filipino dishes that definitely taste like home. Sugbo PH was given the opportunity to taste their most popular dishes, and the experience was once again one for the books.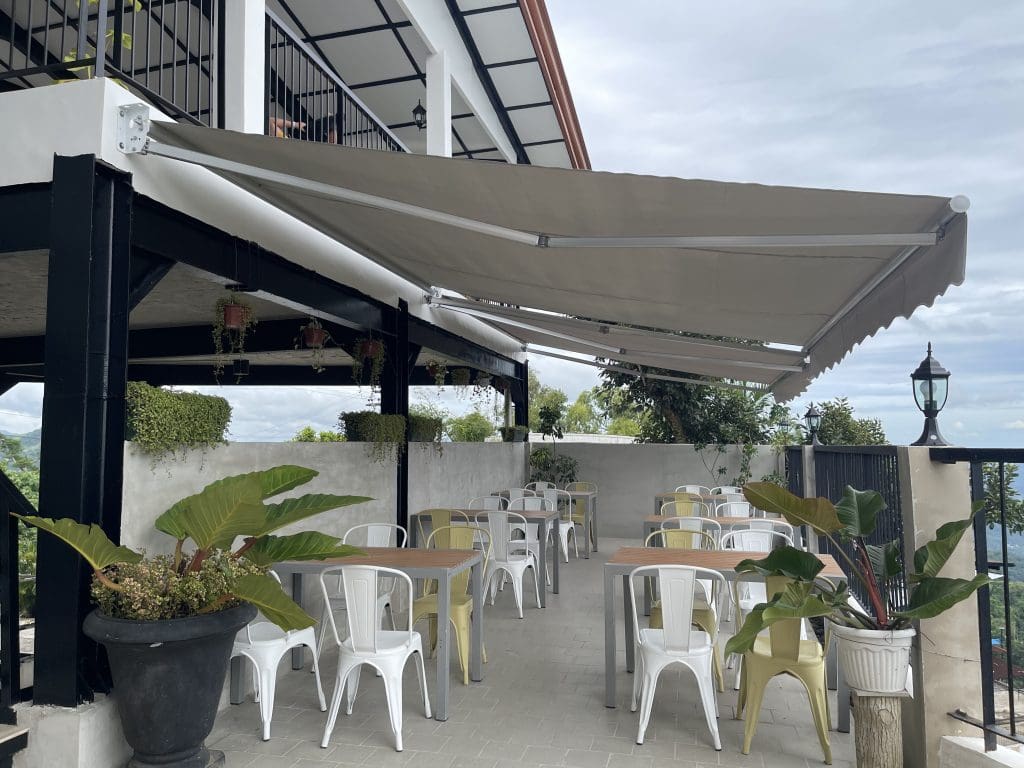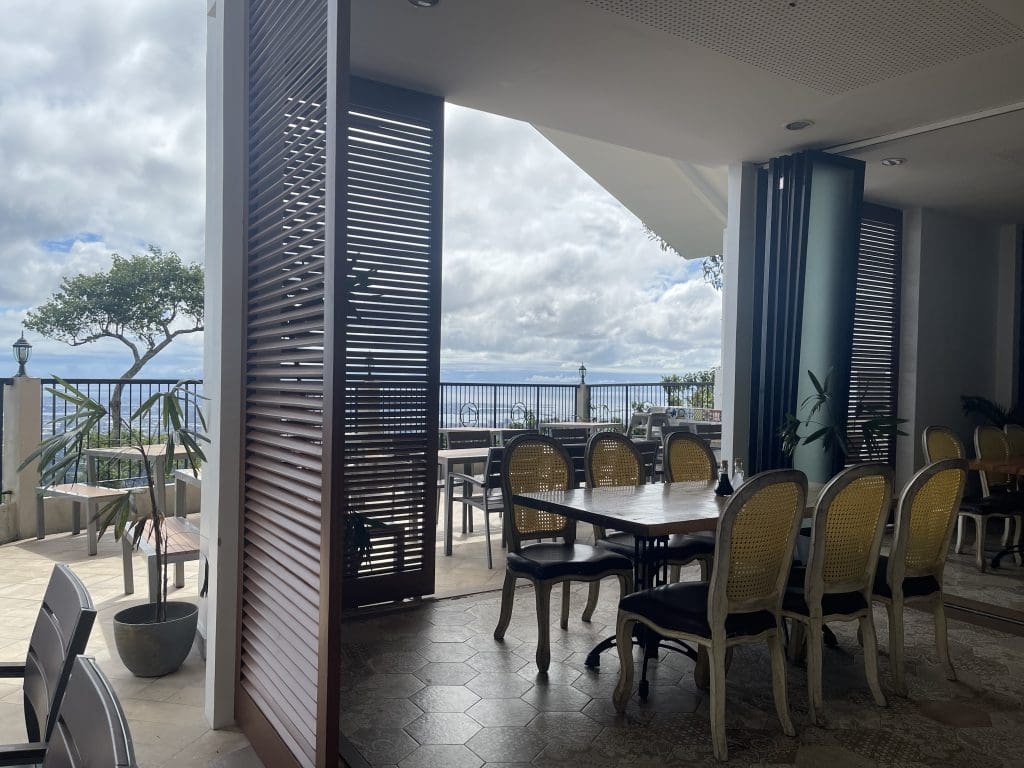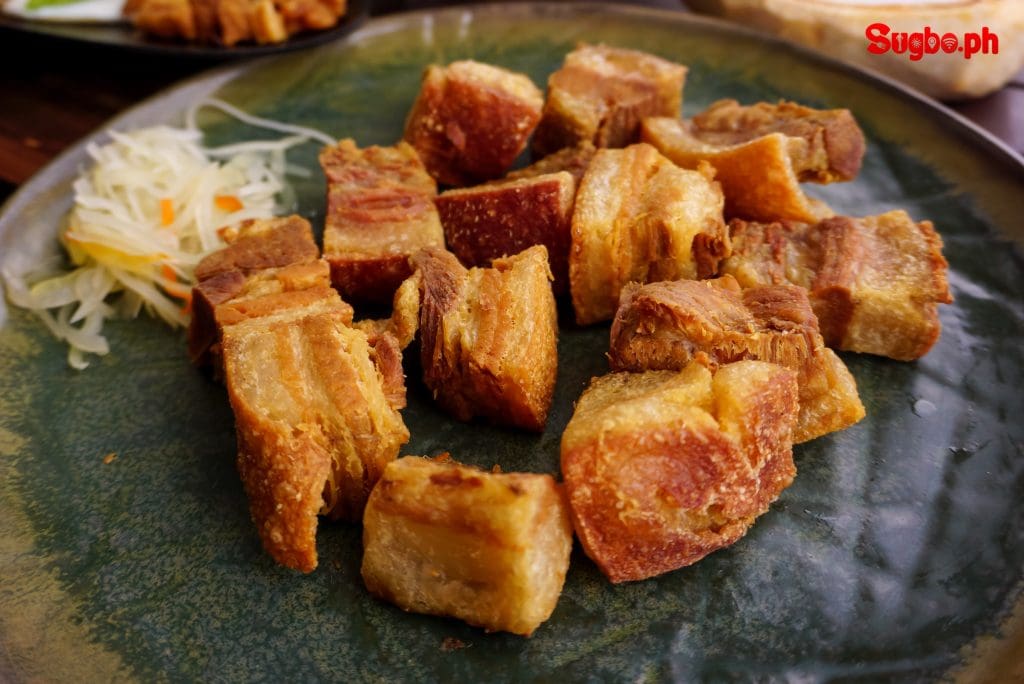 Here's what we tried:
Mixed Root Chips
For starters, we had the Filipino and spicy take on the classic potato chips. Instead of using regular potatoes, the restaurant used a mix of different root crops instead. The chips were made to crispy perfection. Sprinkled with sugar and chili, the chips definitely had a unique taste. But don't worry, the sweetness from the sugar perfectly balances out the spiciness.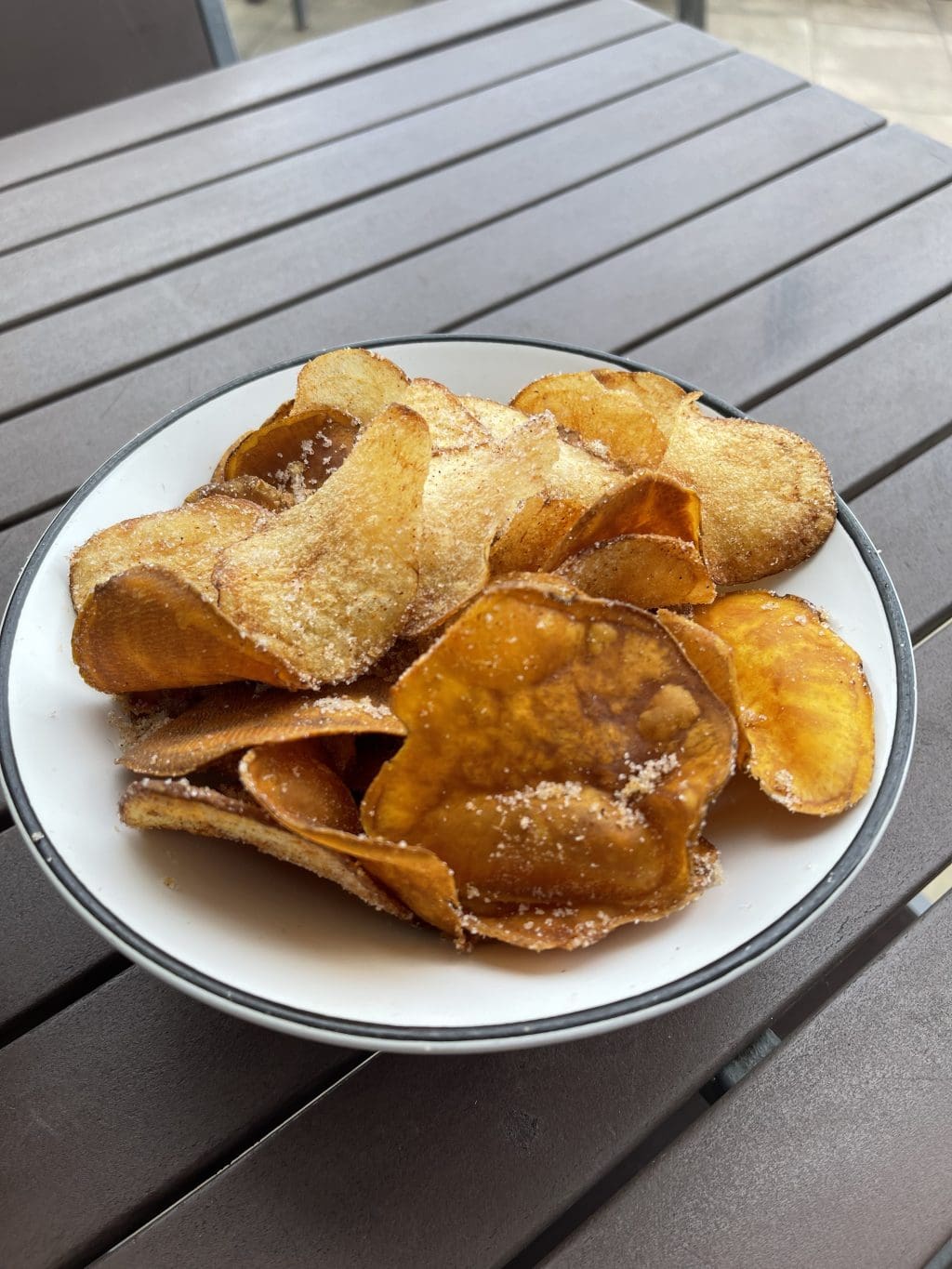 Paboritong Sisig ni Tatay
Ever had sisig on a shovel before? If not, you better head to Balay sa Busay. The restaurant's "Paboritong Sisig ni Tatay" is their own take of the classic Filipino Sisig, but the twist is instead of a sizzling plate, they serve it on a sizzling shovel head.
Points for creativity and even more points for the taste. The sisig was perfectly savory with a hint of sweetness and tanginess. Don't forget to mix it in to ensure a perfectly balanced combination of all flavors.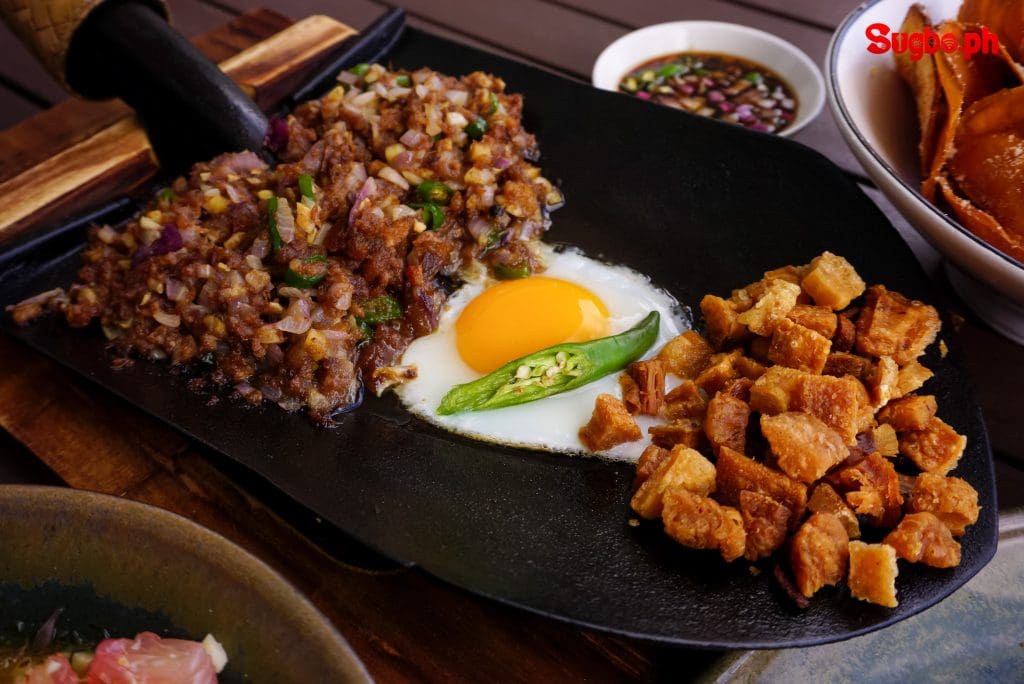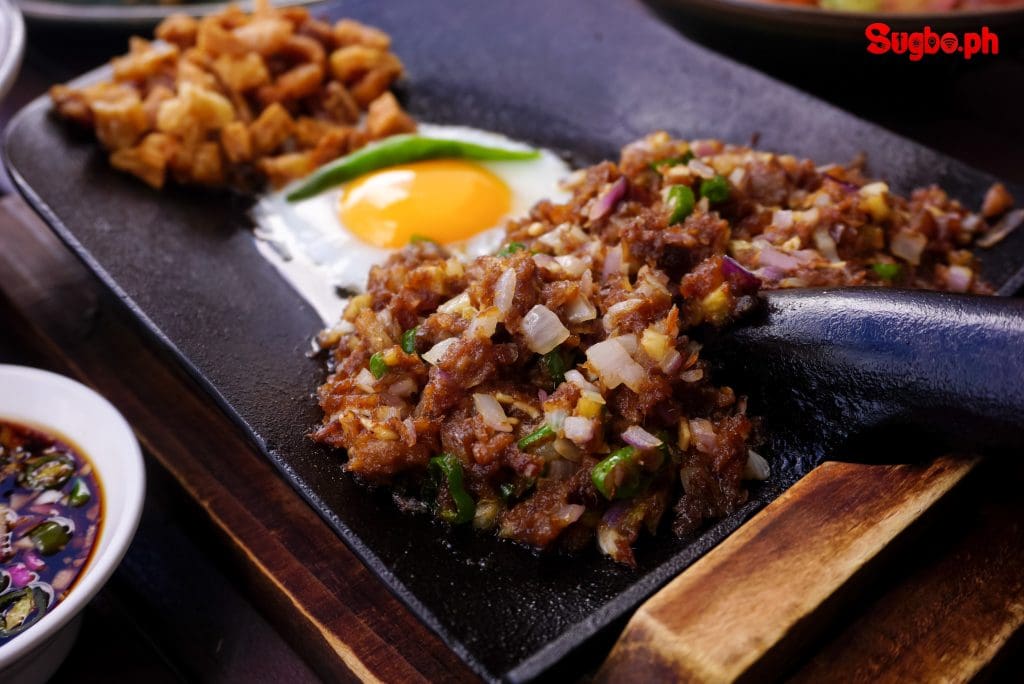 Chickenillo
Balay sa Busay's best-seller is the Chickenillo. A savory and crispy chicken dish that's not only delicious, but also fun. Just like a traditional Cochinillo, the Chickenillo is cut in half using a plate or a platito.
The chicken was incredibly moist and juicy. And every single bite will make you want more.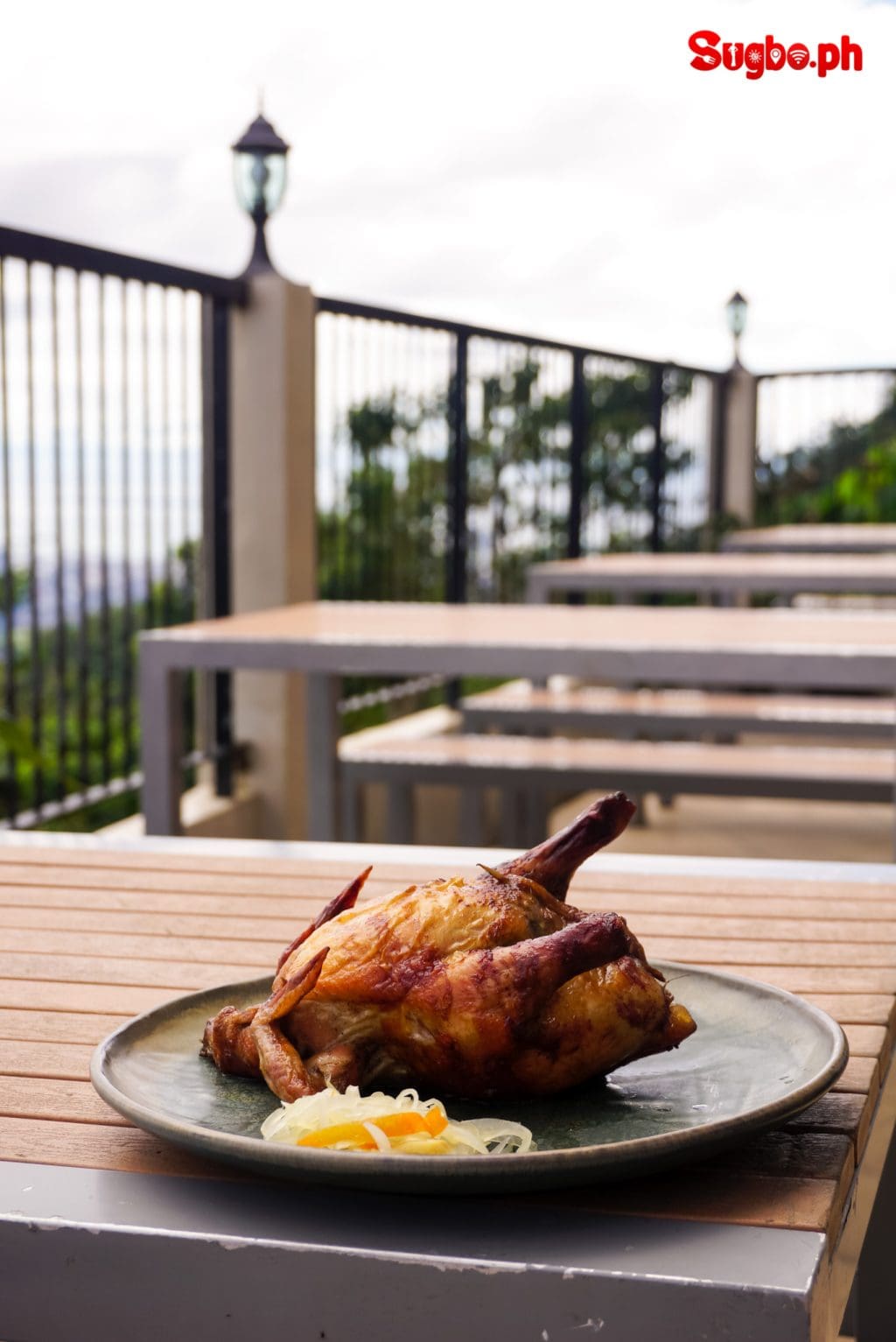 Paella-inspired Pinakbet Rice
You know that perfect spoonful bite of rice and pinakbet? That's exactly the same vibe you will get from the restaurant's Pinakbet Rice. The dish is their own version of the Spanish Paella. The Pinakbet rice is complete with pork and vegetables you would find in traditional Pinakbet. This dish was definitely one of the highlights and we kept digging in for more.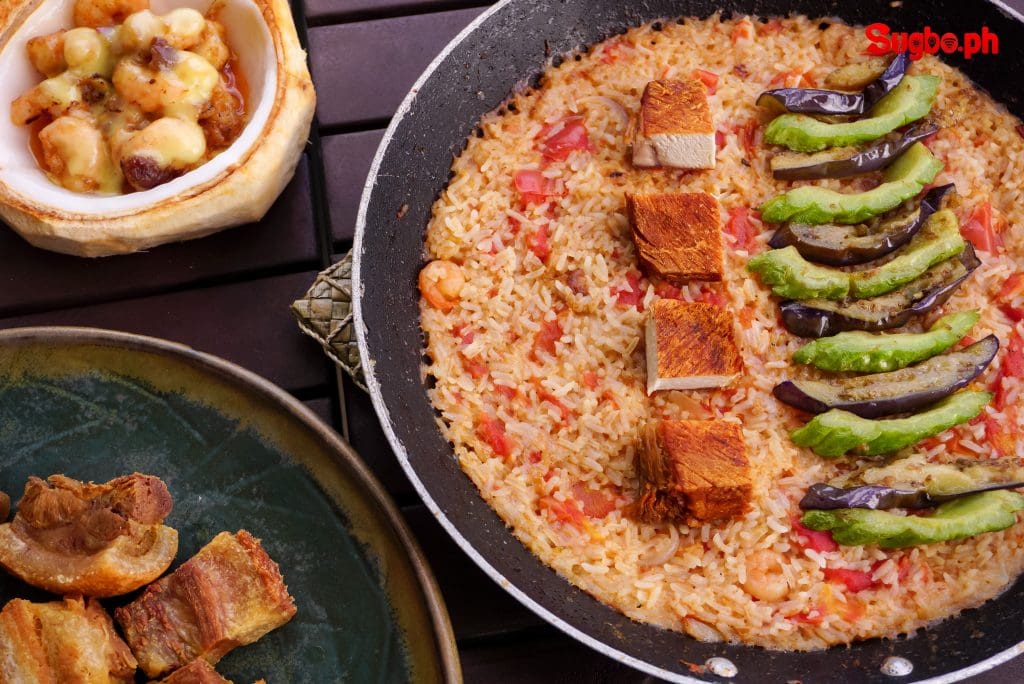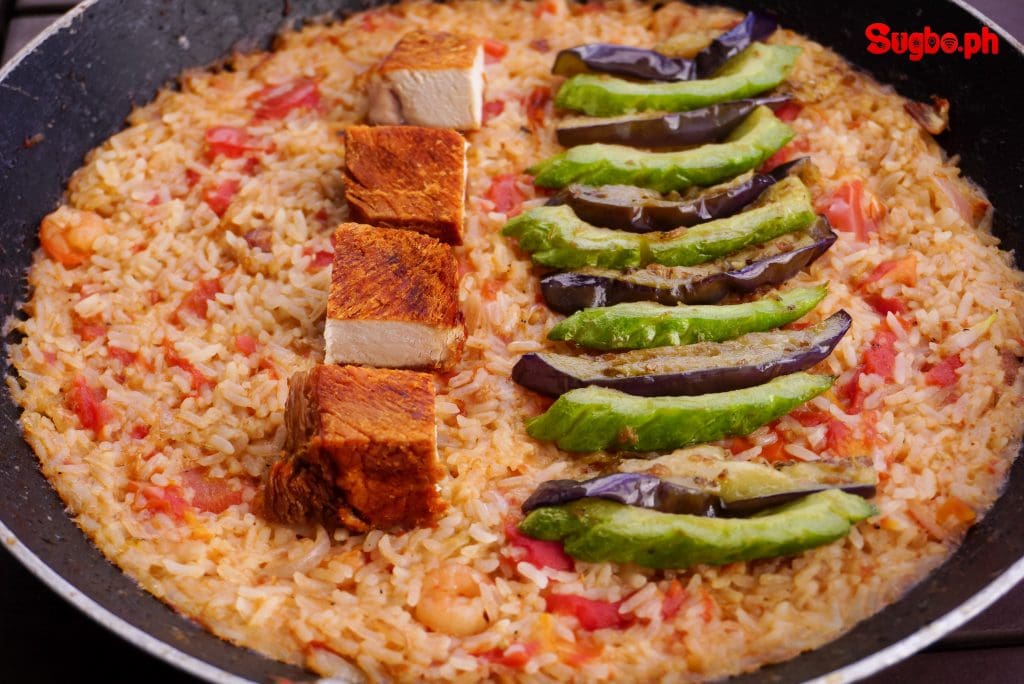 Pomelo Salad
Tangy and fresh, the pomelo salad quickly became the team's favorite. The refreshing Pomelo salad goes perfectly well with their Chickenillo and Adobong Binisaya ni Bebe.
Other dishes that we were able to try were the Pancit-Batil-Patong, Shrimp in Buko, and more.
The restaurant continues to provide excellent services and amenities to patrons and there are definitely more things to look forward to. Balay sa Busay is your next go-to place for Filipino comfort foods with a twist. They are open and always ready to serve you. Dine in today!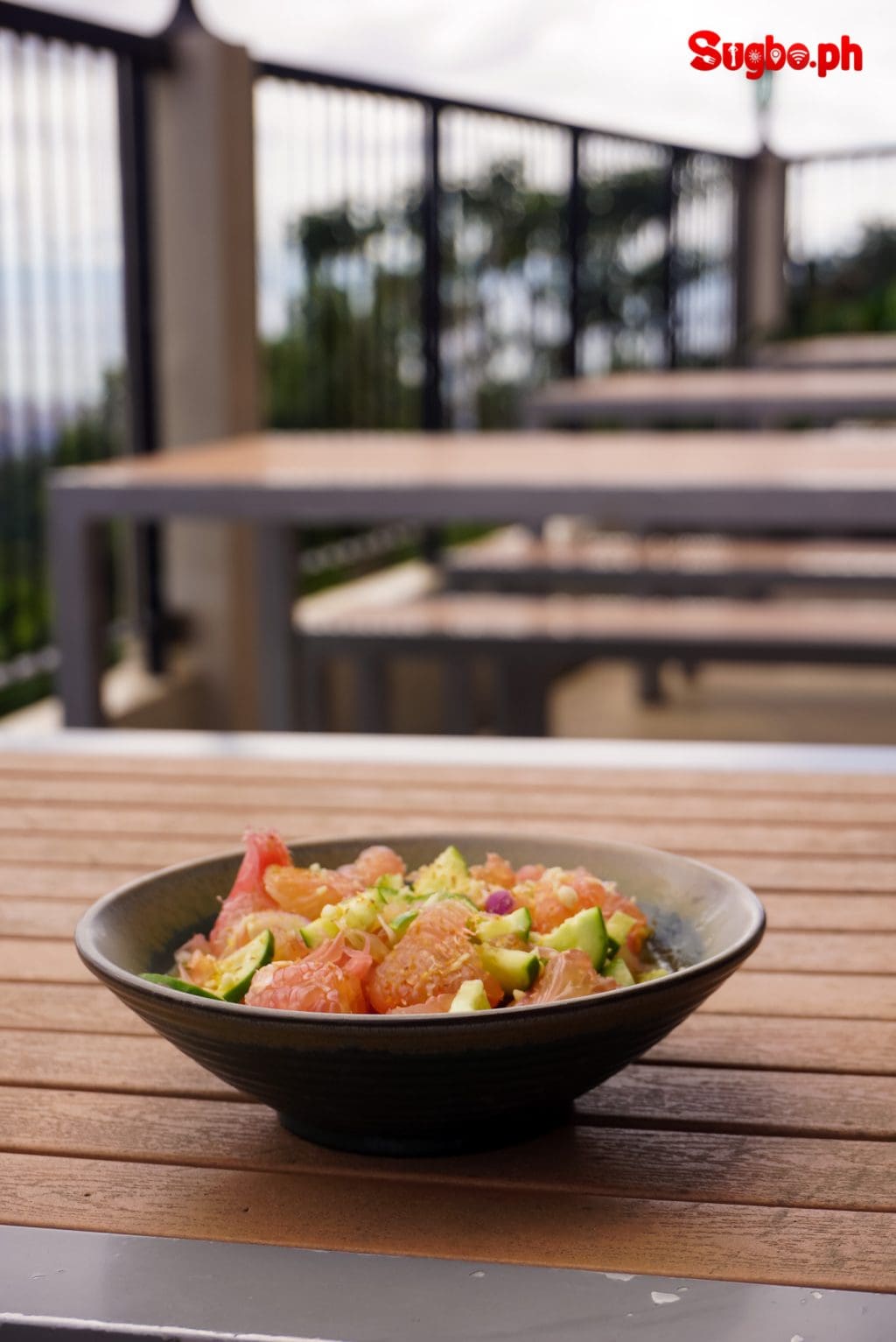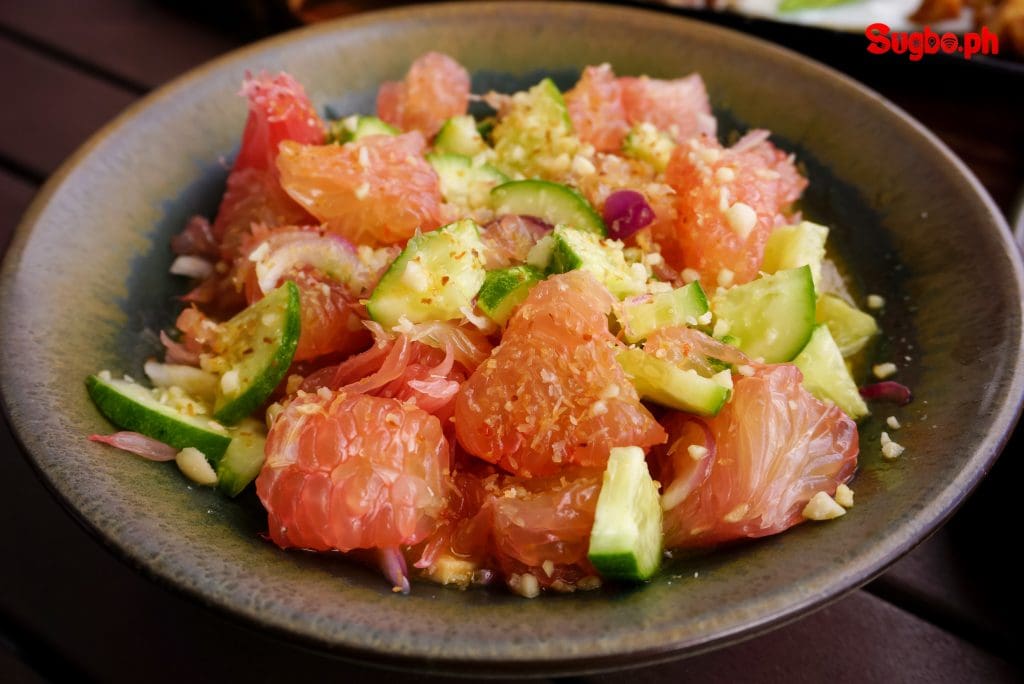 RATES & OTHER INFORMATION
Best-sellers:
Ang Paboritong Sisig ni Tatay
Shrimp in Buko
Pancit-Batil-Patong
Chickenillo
Pinakbet Rice
Pomelo Salad
Kamote
Menu: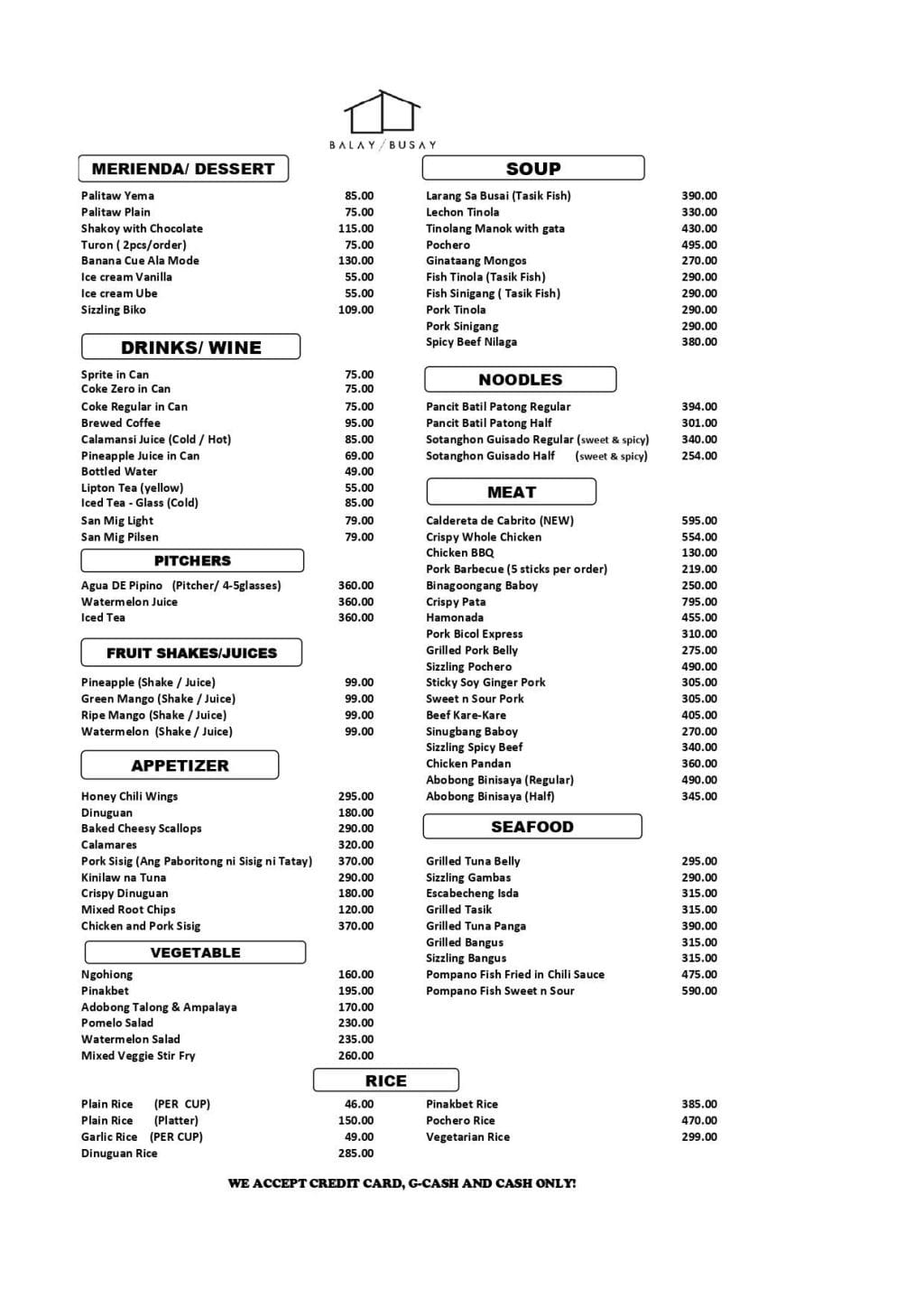 Other Information:
HOW TO GET THERE?
Exact location: Brgy. Busay, Cebu Transcentral Highway, Cebu City — along the road on the way to the popular Tops Lookout (20-30 minutes drive from JY Square Mall in Lahug, Cebu City).
BY CAR: (Best option) Parking space available. Just search for 'Balay sa Busay' or 'Tops Lookout' in Cebu Transcentral Highway via Waze or Google Maps. 'Balay sa Busay' restaurant is located beside Cabanas.
BY HABAL-HABAL: Hire a habal-habal driver (Motorcycle for hire) near JY Square Mall in Lahug, and inform him to drop you off at the said restaurant or at Tops Lookout. Estimated fare is P100 per person (max of 2).
BY TAXI: Hiring a taxi cab is possible but that can be hefty. Most of them won't give you a metered reading system – hence, they'll be offering you an estimated fare in going there.