Sun's out in Cebu and we're desperately wanting to beat the heat — where to this summer?
Bantayan is probably among the first ones that came to your head, and we can't really blame you. The island seems to never run out of good beaches; it is rich when it comes to talks on the most alluring waters with the finest white sand. Baigad Lagoon Beach has become one of many after its history of careful restorations.
It stands out from the rest because it really is how you would picture a tropical paradise: a hammock connected to palm trees, pristine ivory sand that greets your toes, sparkling aqua blue waters, and wooden furnishings.
Let us see why you should stop by Baigan Lagoon Beach when you go island hopping.
Beach therapy? You'll get it
Because it is a lagoon, it is isolated from the rest of the island. Meaning it is remote and a lot less crowded than the other beaches in the island. Enjoy solitude with just your companions by immersing in its crystal blue waters or swinging on the hammocks in peace. No beach trip is ever complete without a meal or two. Or more. If eating is your way of relaxing, then you can have a picnic-like setting with its benches which have white umbrellas to protect you from the sun.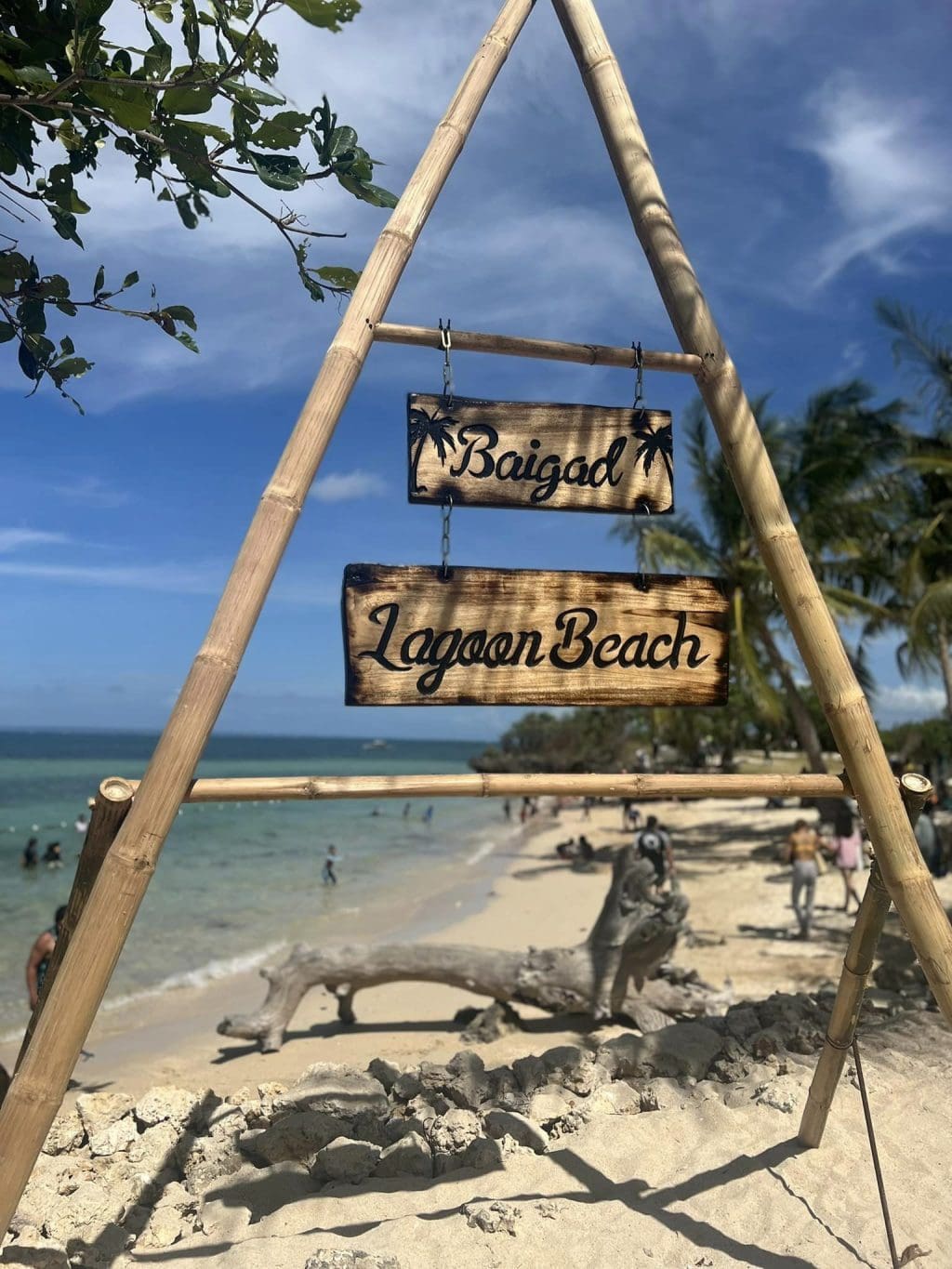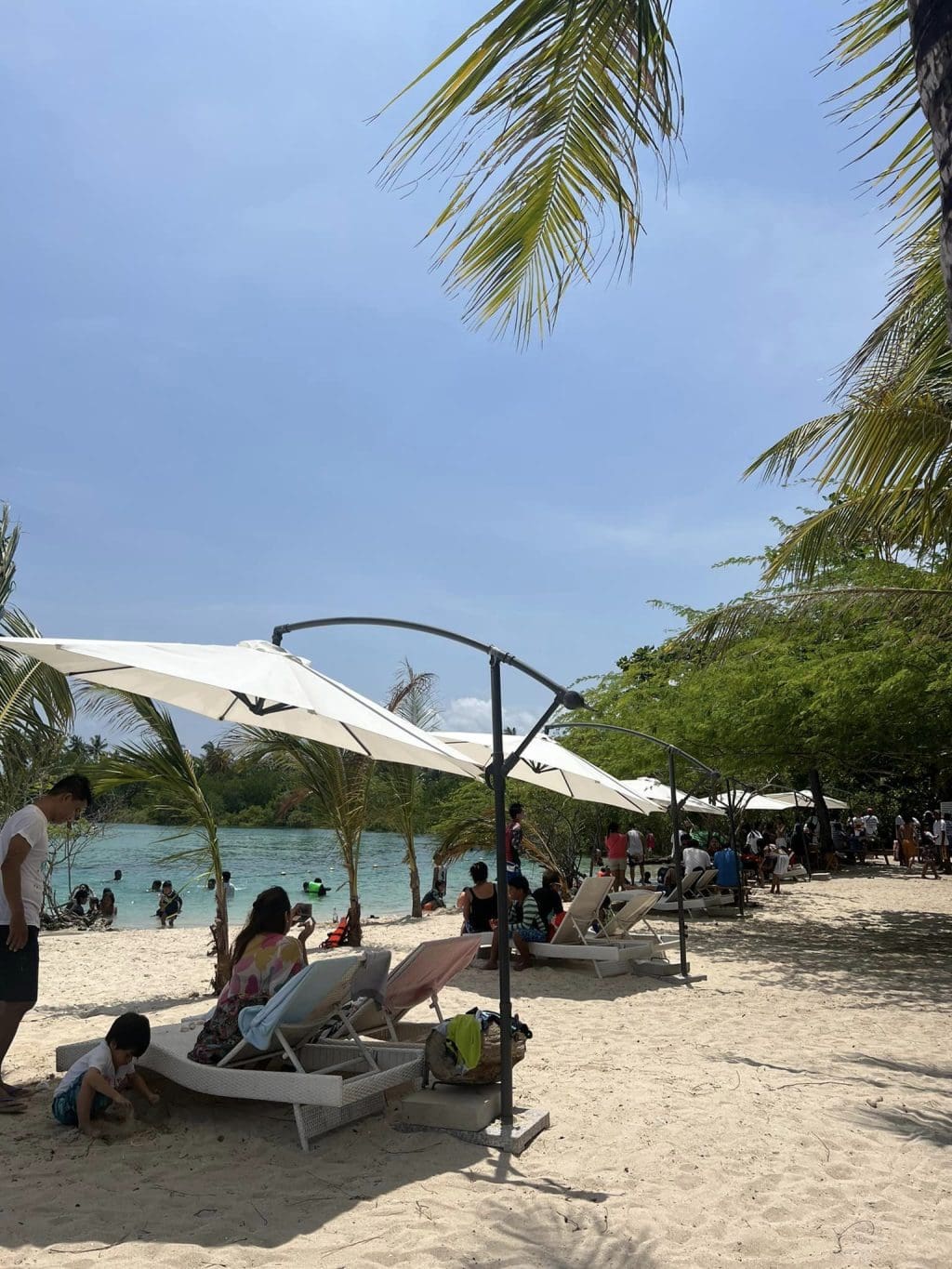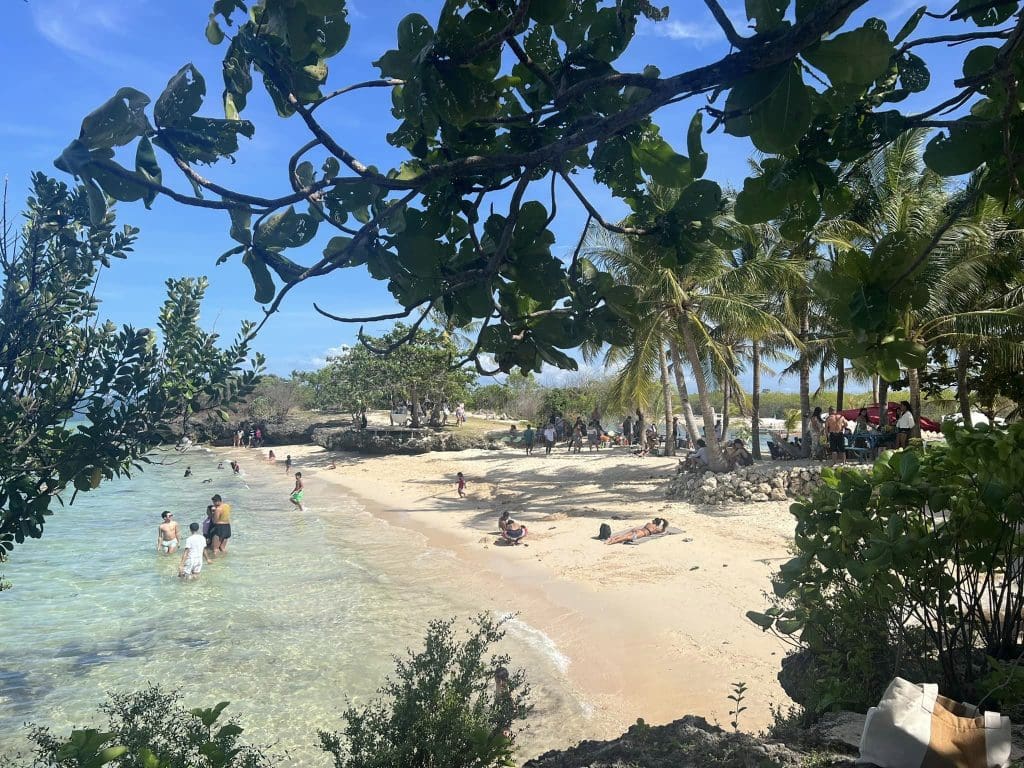 Complete provisions to seas the day
Worry not, Baigad Lagoon Beach has everything you need to make you feel comfortable. The place is scattered with places to sit, tables to eat your meals on (or put your round of drinks on), hammocks for the fulfilling typical beach experience, and umbrellas if you do not want to get a sunburn.
The environment also remains clean because there is an environmental fee. Trash collection and disposal is done every now and then, so you best bet that most of the time the beach just looks like how you would imagine heaven on earth is like if it were on a lagoon. This means their restroom as well, since that is a problem for many.
If safety is your concern, lifeguards are on the lookout everywhere. They can also provide you with life vests if it makes you feel more secure.
High tides and good vibes? Baigad Lagoon Beach is the place for you.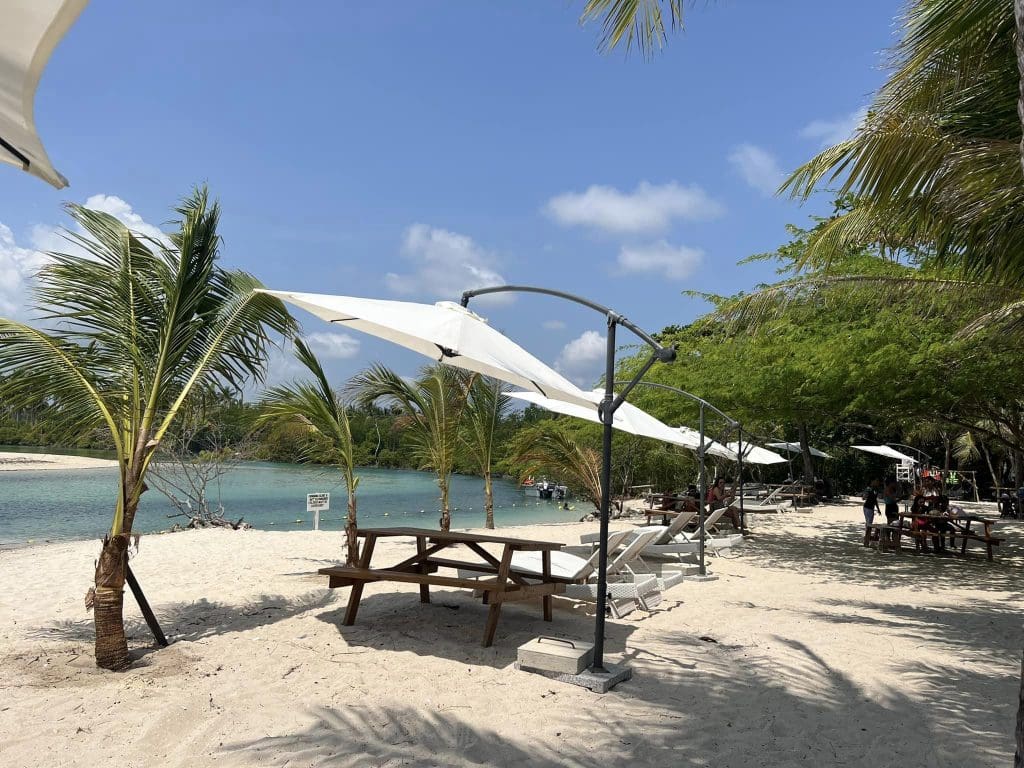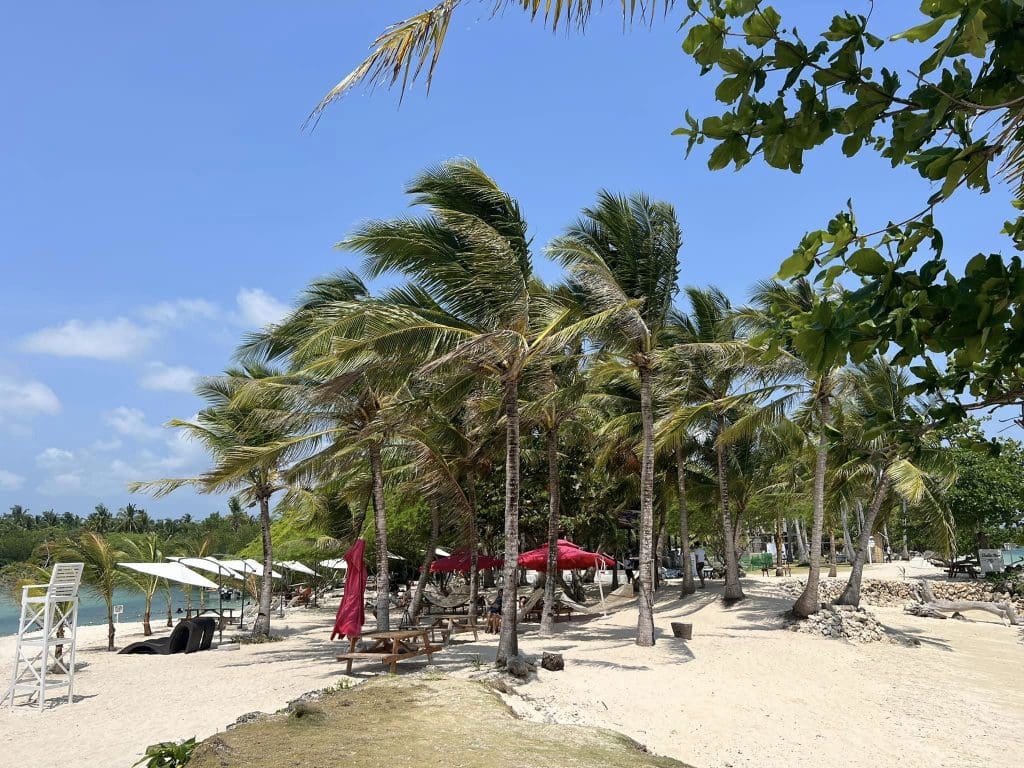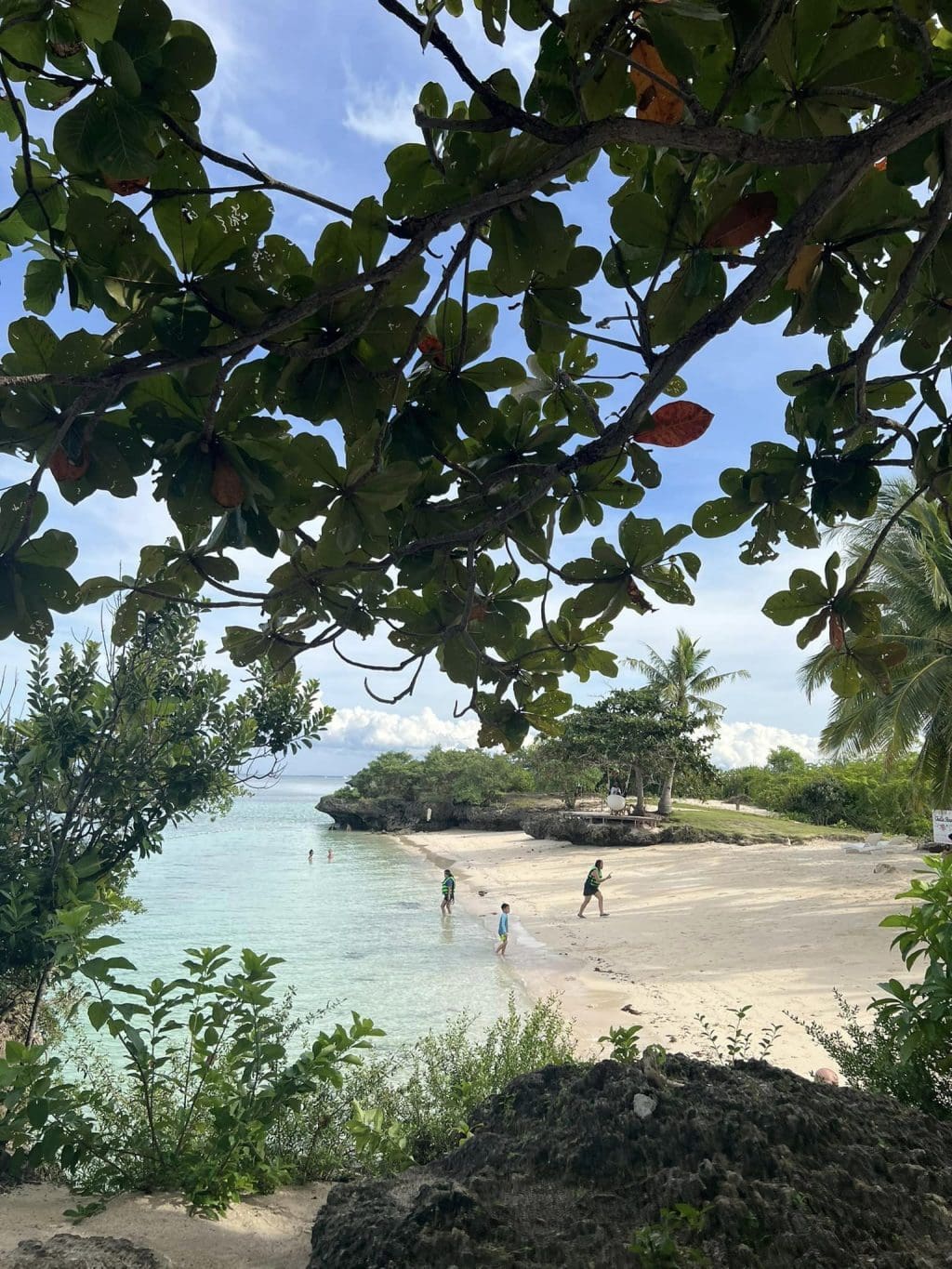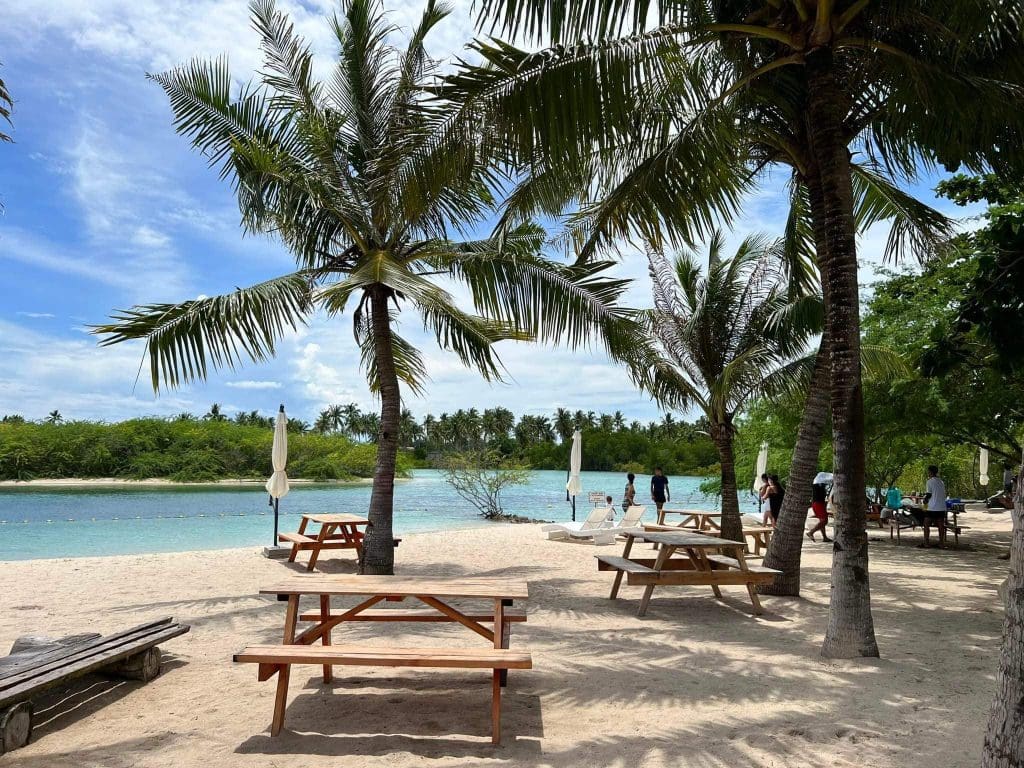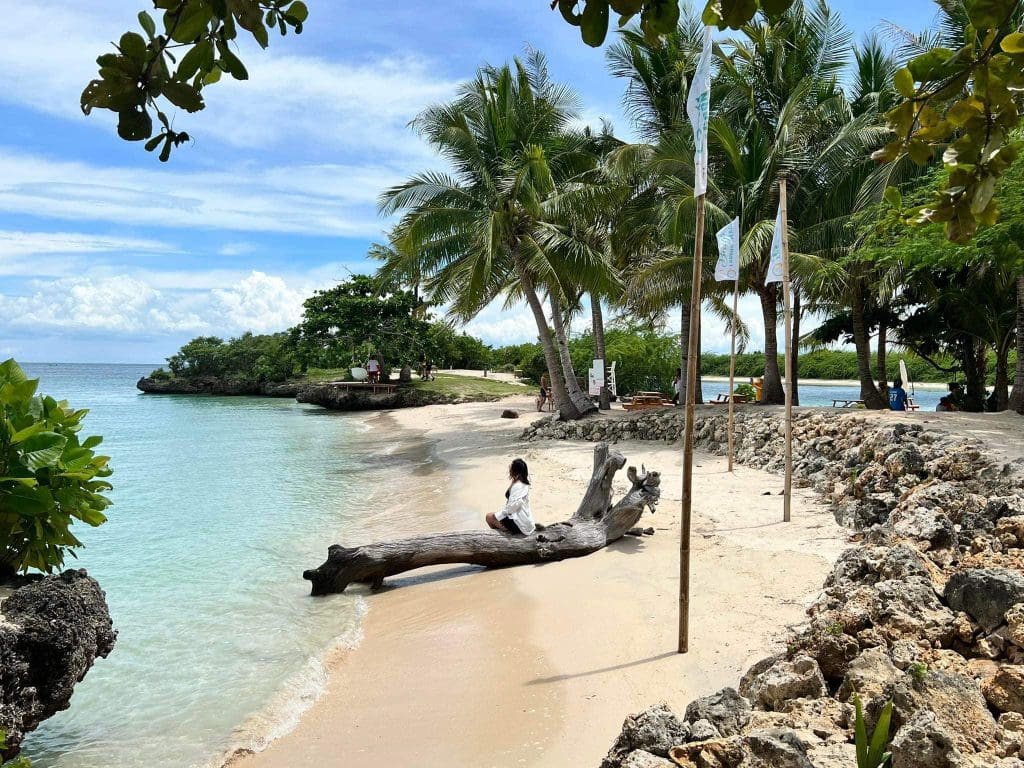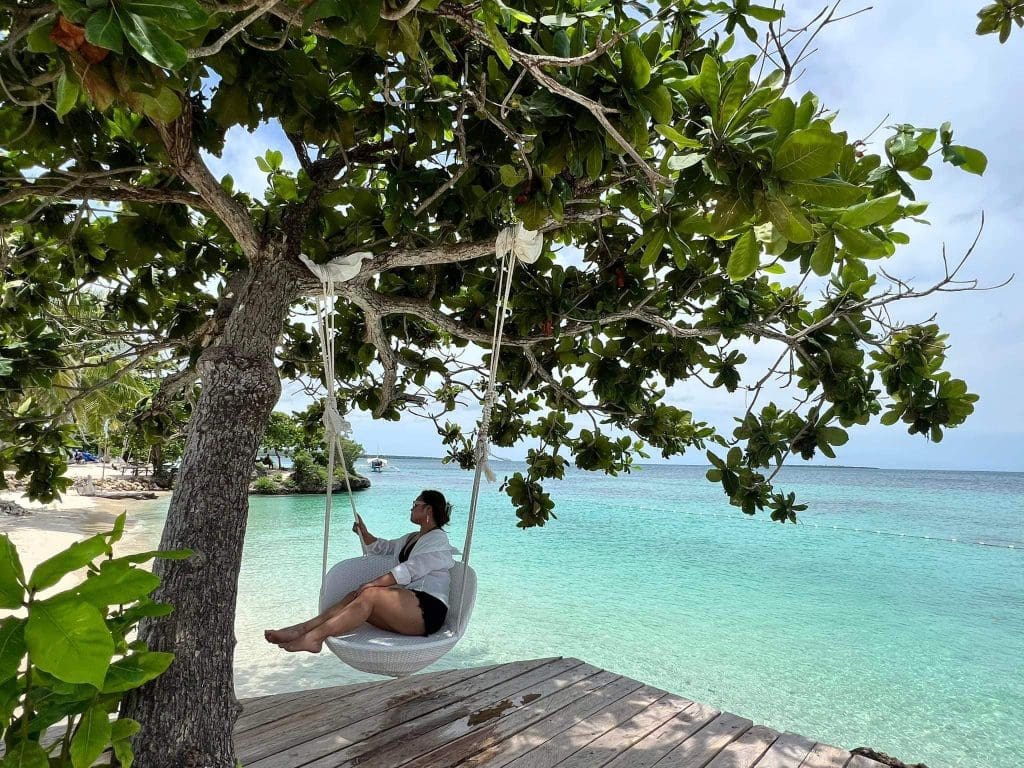 RATES & OTHER INFORMATION
DAY USE:
₱150 pax
Children 6 and below are free
₱50 off for PWD, senior citizens, and Bantayan locals with IDs
Group discounts are applicable, 10 pax is 1 pax free, 15 is 2 pax free, and 20 is 3 pax free
OTHER INFORMATION:
HOW TO GET THERE?
Exact location: Baigad Lagoon Beach, Baigad, Bantayan Island, Cebu
BY BUS: From the Cebu City North Bus Terminal (within SM City vicinity), ride on a bus bound to Hagnaya Port. Then ride on a ferry bound for the port in Santa Fe. Once there, you can take a boat to Baigad Lagoon Beach.
BY BOAT: From Bantayan Island, the beach is accessible by boat, just request to be sent to Baigad Lagoon Beach. There is no walkable road to access the location. Boat fee is ₱100 per pax, round-trip