If you've watched futuristic movies, you might remember the scenes where floating screens hover on empty space, which you can control by "tapping" on the air. What if we tell you that movie scenes are slowly catching up to reality? And now, we have Apple to thank for that.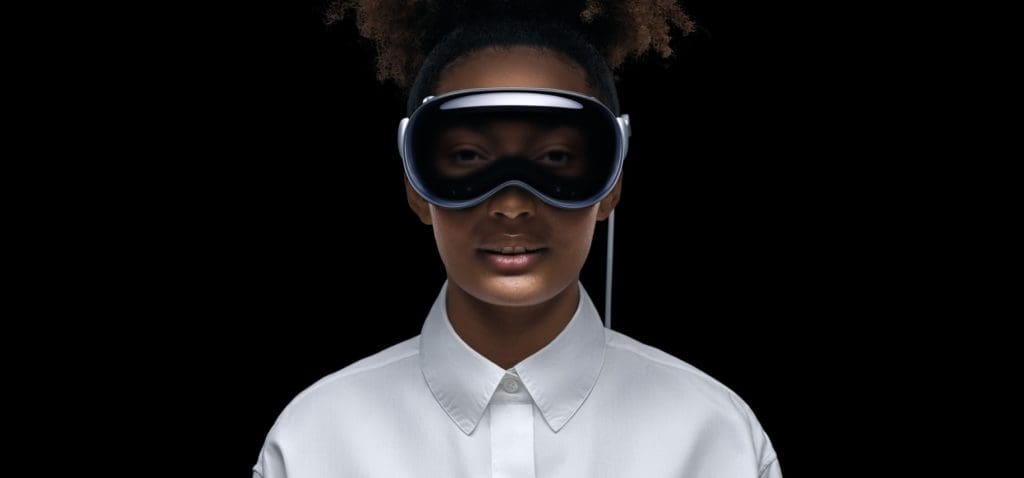 Apple finally introduced its newest biggest product, the Apple Vision Pro Headset. According to Apple's official website, the headset "seamlessly blends digital content with your physical space."
What does this mean? It means when you wear the headset, it projects digital content right in front of you. And guess what? You can navigate it using your eyes, hands, and voice.
A Closer Look at the New Apple Vision Pro
On the first look, the Apple Vision Pro looks like a VR headset, but there is more to it than what meets the eye. Unlike VR, Vision Pro uses augmented reality, which means it projects the screen unto the real world.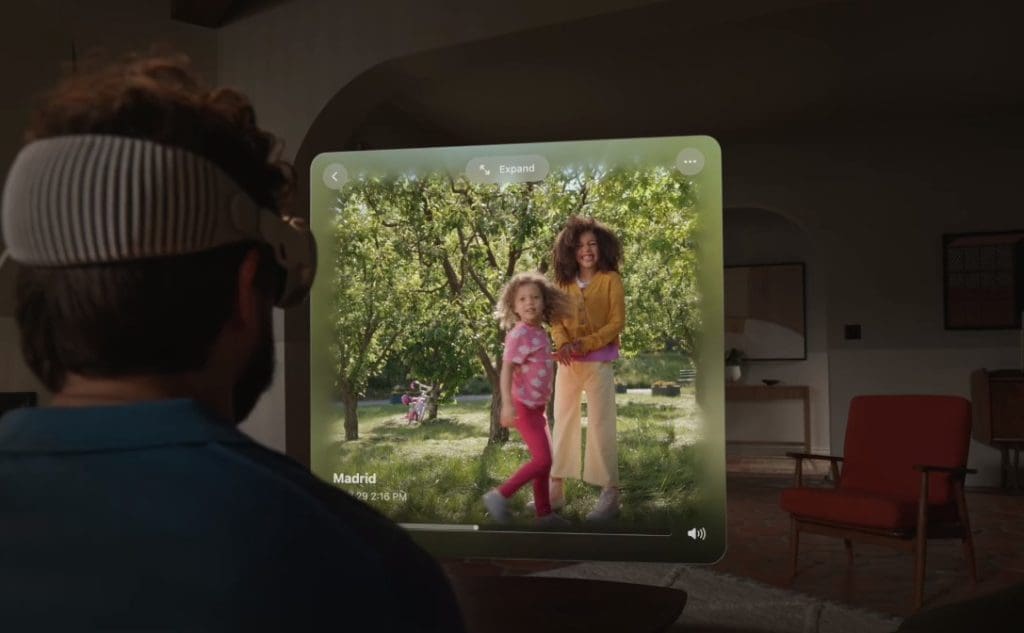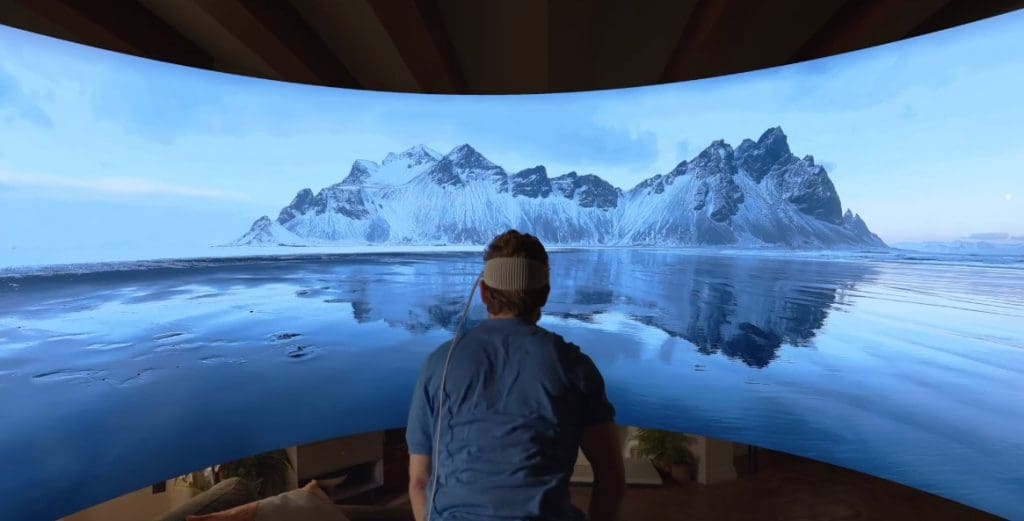 First, let's talk about the enclosure; the enclosure is a single-piece laminated glass that is three-dimensionally formed—the frame is made out of aluminum alloy that is curved to fit the user's face.
Next up are the Cameras and sensors; there are cameras and sensors built into the Vision Pro. The cameras and sensors function simultaneously to let users see their surroundings and detect hand input.
When it comes to audio, the Vision Pro also takes pride in quality sound. The headset is equipped with audio straps with speakers positioned close to the users' ears. The cool thing about the audio is that it "blends with real-world sounds."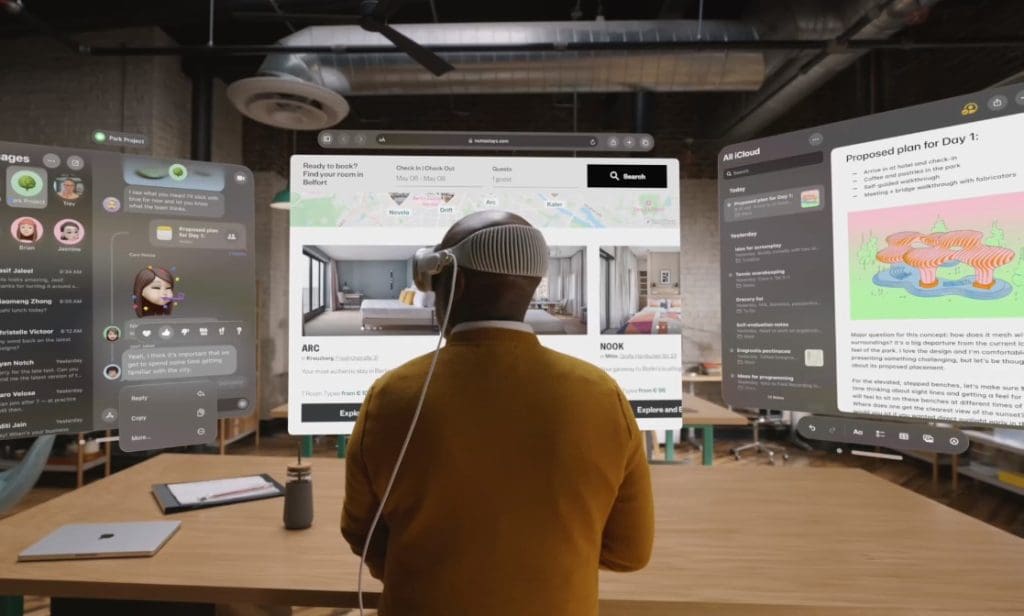 And then we have the headband itself. It is breathable and provides soft cushioning for a comfortable experience. It can also stretch to your liking. In addition, it has a fit dial that lets users fit the headset on their heads.
How's the display quality? Well, the headset is equipped with two custom micro-OLED displays. This means that it is exceptionally clear.
Users don't have to worry about light seeping through and messing with clarity since the Light Seal blocks stray light. Next up, the headset has a digital crown button that lets users activate Home View, which allows them to control the level of immersion.