You may not know it, but there is always someone out there that is a hero in their own way. Who knows, you may even be that person.
In this case, Angyl Fayth Ababat is the ordinary citizen-turned-hero in focus. She saw an unexpected incident and readily helped the victim. She never expected anything in return and did what she needed to do, simply because she knew she had to do something.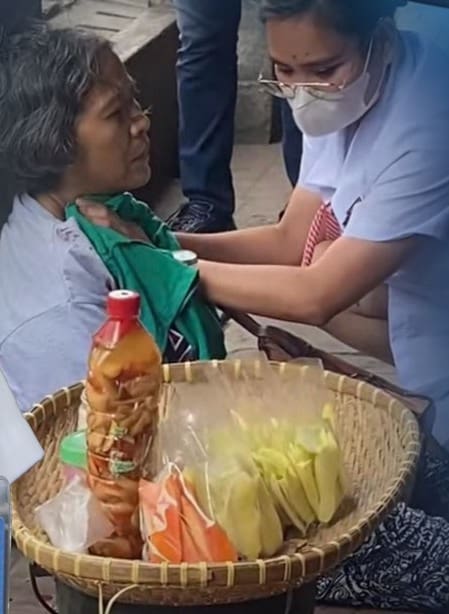 Who Is Angyl Fayth Ababat?
Angyl Fayth Ababat is an unlikely hero in the form of a 20-year-old sophomore nursing student. Hailing all the way from Baybay, Leyte, she currently studies at the University of Cebu (UC) with the hopes of being a doctor someday.
From a distance, she looks like a typical nursing student who's just trying to get through medical school. In fact, she's an ordinary woman who's been faced with some extraordinary challenges.
But that's precisely what makes Fayth so heroic. Amidst all the hesitation and backlash that she thought of getting, since she did not have "full and proper training to save a life," she rushed to the victim in order to help her.
How an ordinary day brought out the extraordinary in her
You never know when or where you might find a hero.
For Fayth, it was a day like any other. She said that on Monday, January 30, she traveled to downtown Cebu City with five of her classmates in order to buy supplies for their classes and laboratories.
They then heard the man who would later slice Zamora's neck shouting down the street.
Fayth acknowledged that she was initially hesitant to assist the 54-year-old fruit vendor. She continued by saying that many individuals in the neighborhood, like her, saw how the crime developed.
At that time, there were adults, students studying medicine, and people who were older than us. I was hesitant because I believed that any one of them would be able to assist Nanay given their potential experience and expertise, she said.
Fayth gave her companion her phone and other valuables so they could go to Zamora's side when the woman began to sway and was on the verge of collapsing.
Fayth was motivated to take the initiative and assist the woman by her inclination to assist others who were in a difficult situation.
"Unya naay lain mas kinahanglan ug tabang og dapat tabangan gyud," the kana ganing thought, "since kita ka ug tao nga require gyud ug tabang." Fayth remarked, "Mao na ang instinct nisulod sa akoa."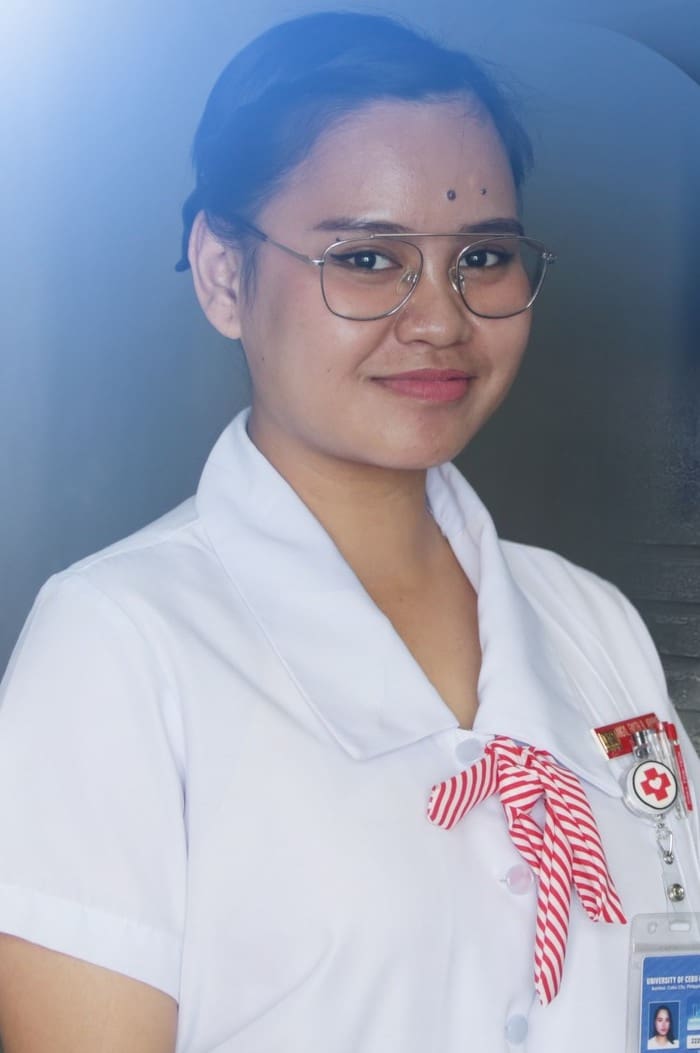 Her story's impact to others
Fayth's story is filled with kindness and humanity, and her actions are a true testament to the power of human will. Her journey has inspired many people, especially when helping others when they can.
In relation to the commendable deed by Fayth, Director of the Cebu City Police Office (CCPO), Police Col. Ireneo Dalogdog, announced that Fayth will be honored for her valiant actions on Monday, February 6.
Additionally, Councilor Rey Gealon submitted a resolution officially appreciating the nursing student's efforts and deeds.
Fayth responded by saying she was relieved to learn that the community did not take an act of kindness toward a person in need for granted.
She continued,
"Knowing that the public genuinely appreciated your acts in saving another person's life is incredibly rewarding."
Fayth also responded as follows when asked if she has anything to share with the world following her recent experience:
"Always make the decision to be kind and to help others in your own small ways. It doesn't have to be something monumental like saving a life. But it's more than enough to make people's lives a little bit more pleasant,"

ADDED FAYTH.