The holidays are done and everyone is almost back to reality with their work, but there's still time for you to enjoy the rest of the season! Going out far may not be an option for most right now, but you can always opt for staycations for a relaxing experience.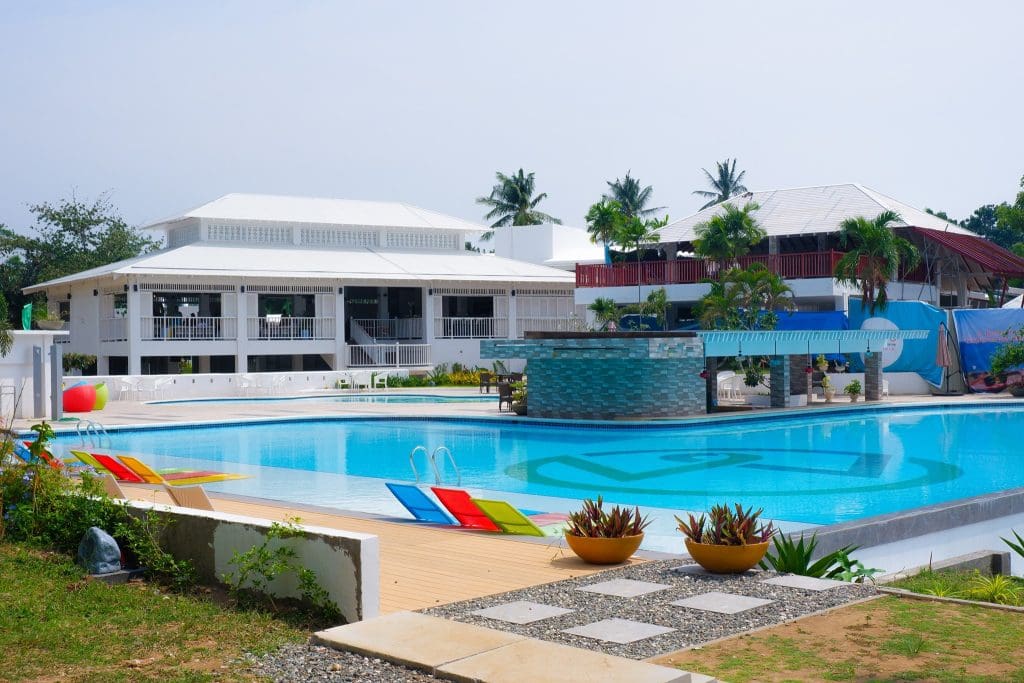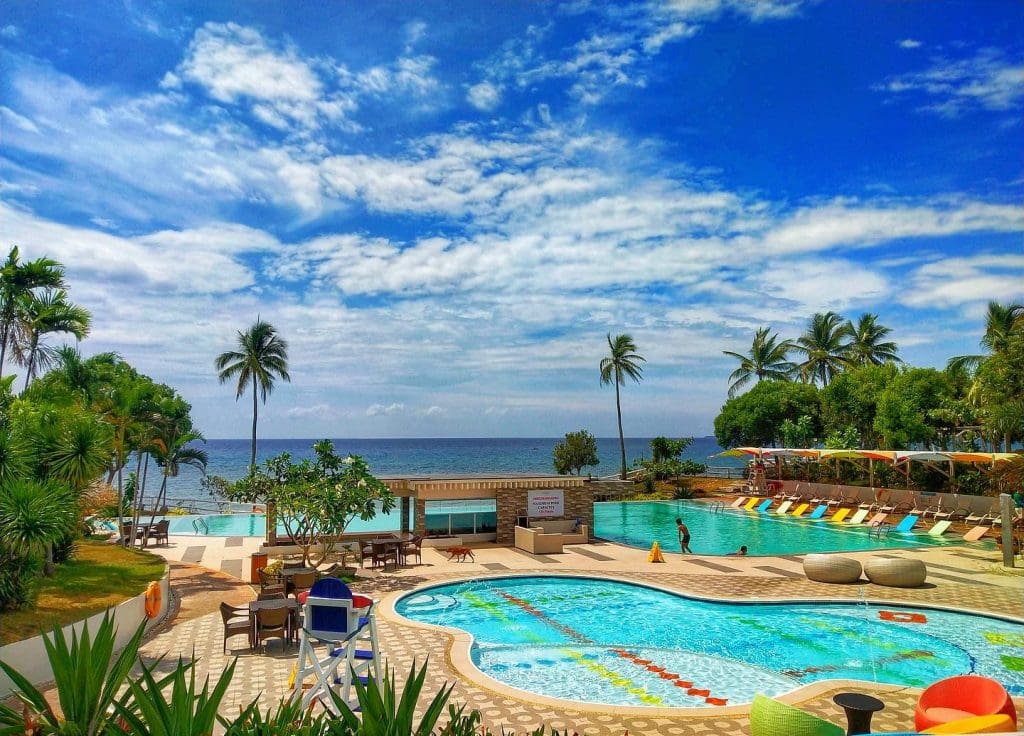 Many resorts can give you this experience, but Maayo San Remigio can provide you with the staycation experience of your lifetime. More than that, they have these five activities to help you have fun and enjoy your staycation!
1. Crystal Kayak
Got any certain weekend plans already? If not, come paddle the crystal-clear waters with Maayo's crystal kayak for ₱500 an hour. Crystal kayaks are transparent, which makes them different from normal kayaks and allows you to capture beautiful pictures of yourself surrounded by the natural beauty of the sea. You can also see the turquoise waters underneath the kayak.
Their crystal kayak amenity is available for day use from 9 AM to 5 PM.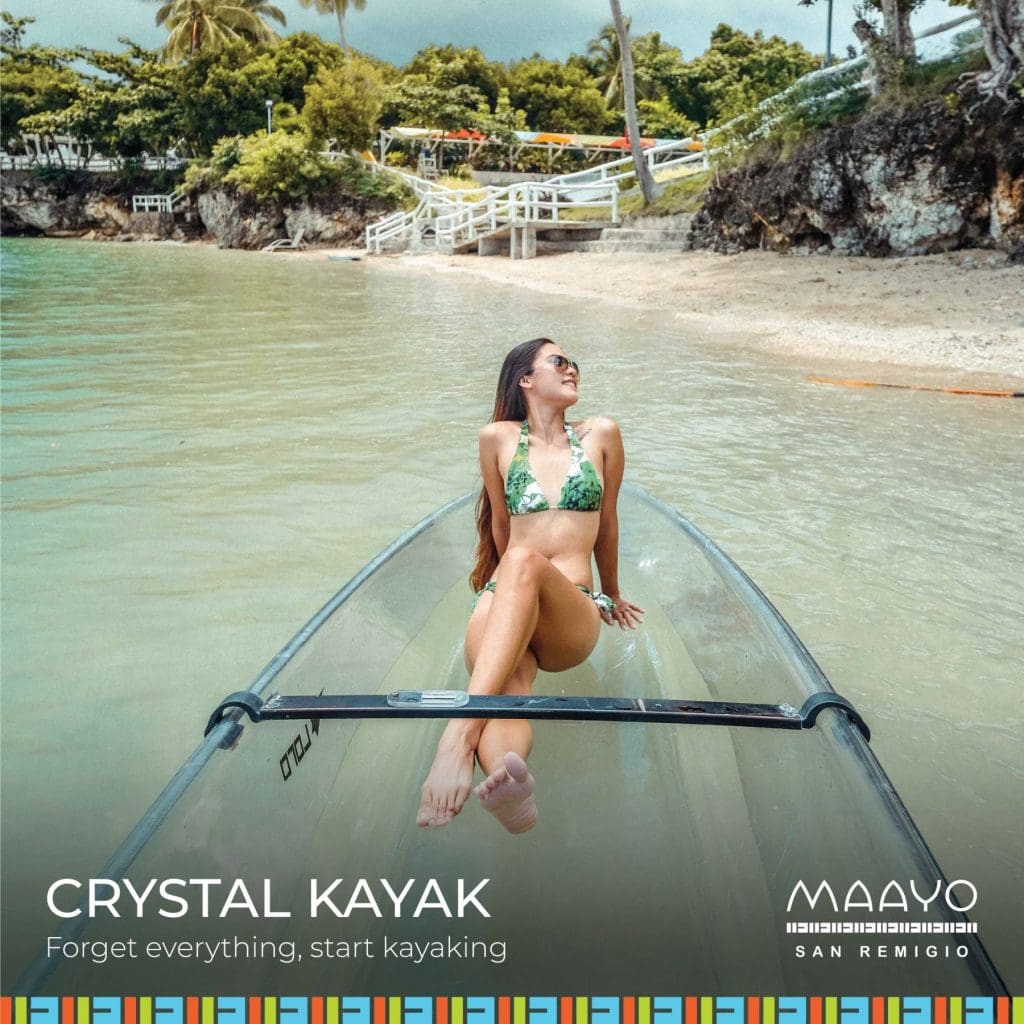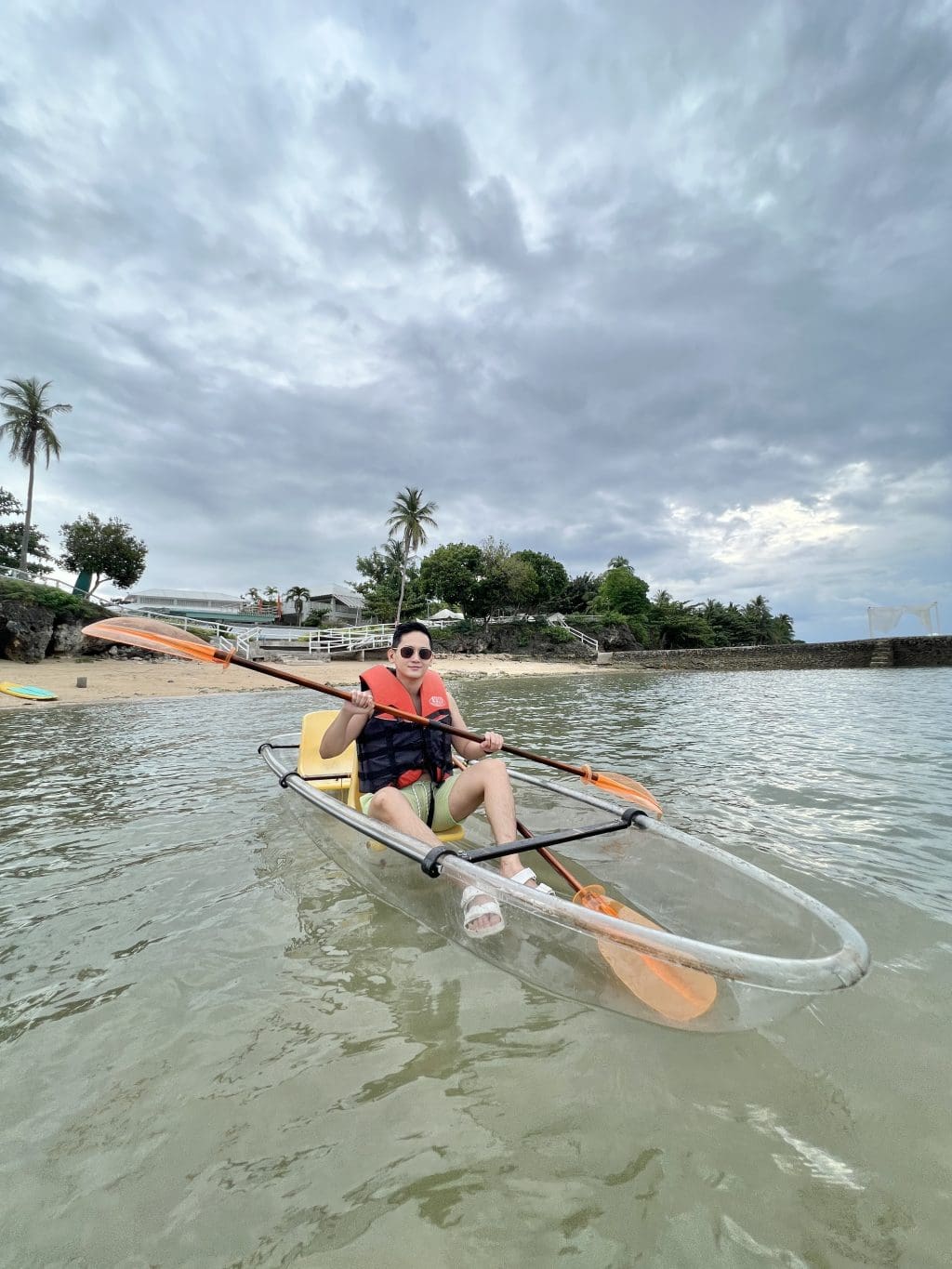 2. Stand-up Paddle Boarding
Are you looking for something else to do on your weekend adventure? Don't let the weekend get you down; instead, come to the seashore to enjoy standup paddleboarding for only ₱500 per hour! Guests will be provided with life jackets, and licensed lifeguards are also by the side to ensure the safety of everyone, should things go down south.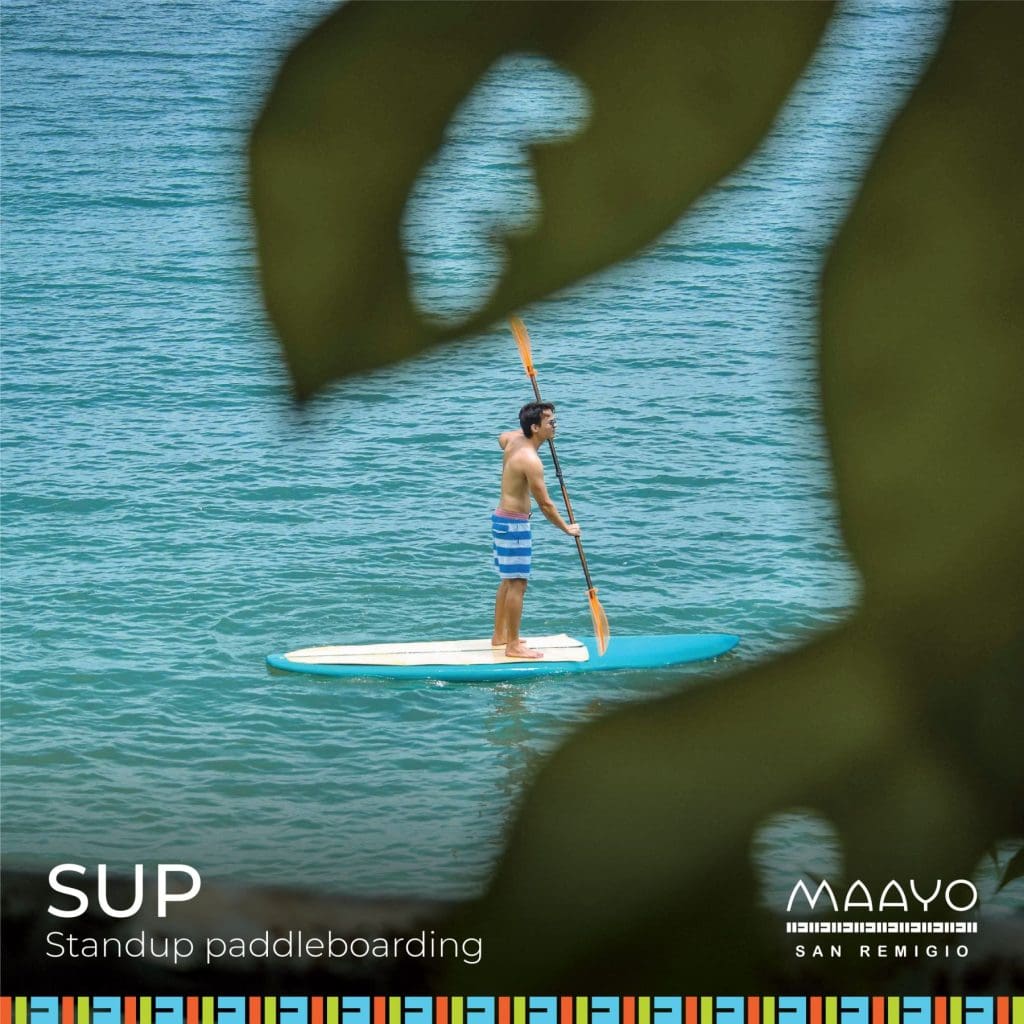 You can avail of their stand-up paddle boarding amenity for day use from 9 AM to 5 PM.
3. Laag-Laag sa Isla
Looking to make the most out of your staycation? Why not bring it a notch higher and take it outdoors? A tropical paradise awaits you in the different nearby islands, which you can experience with Maayo's Laag-Laag sa Isla island cruise!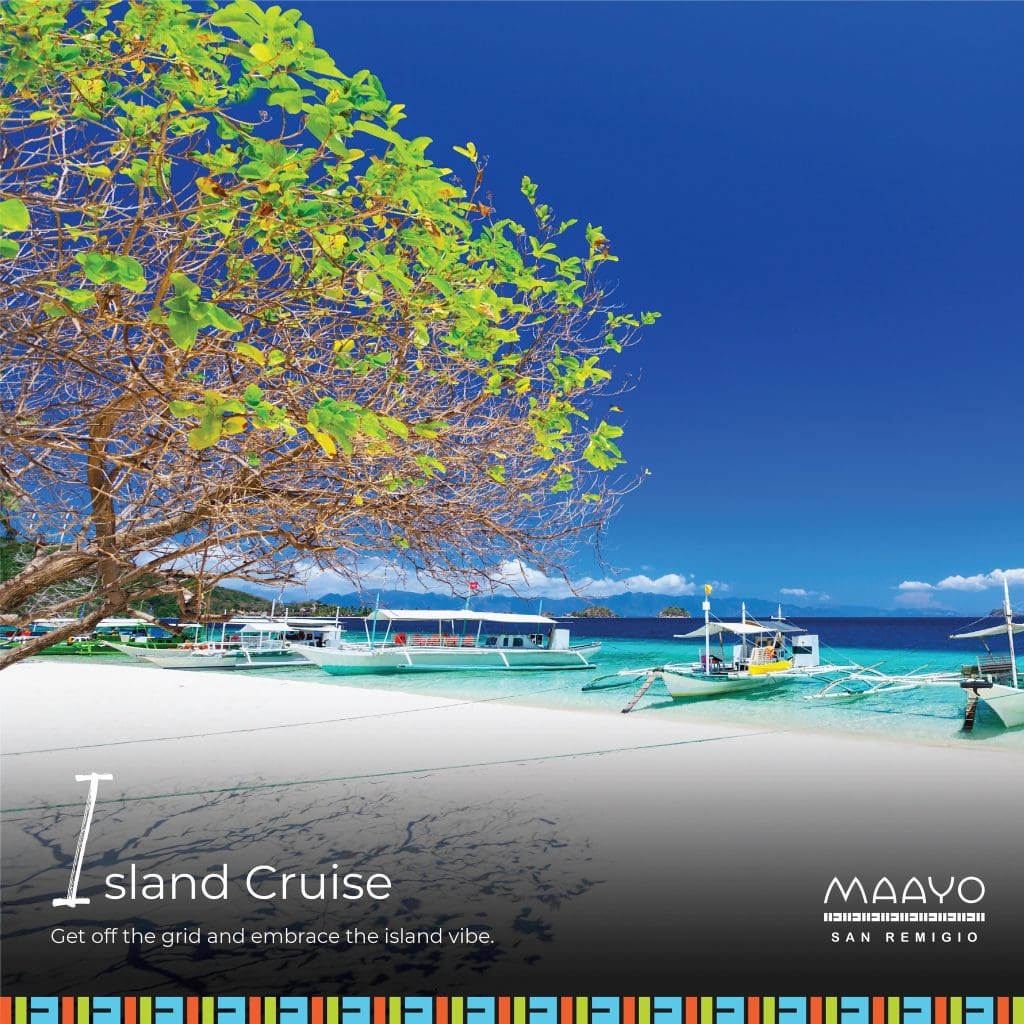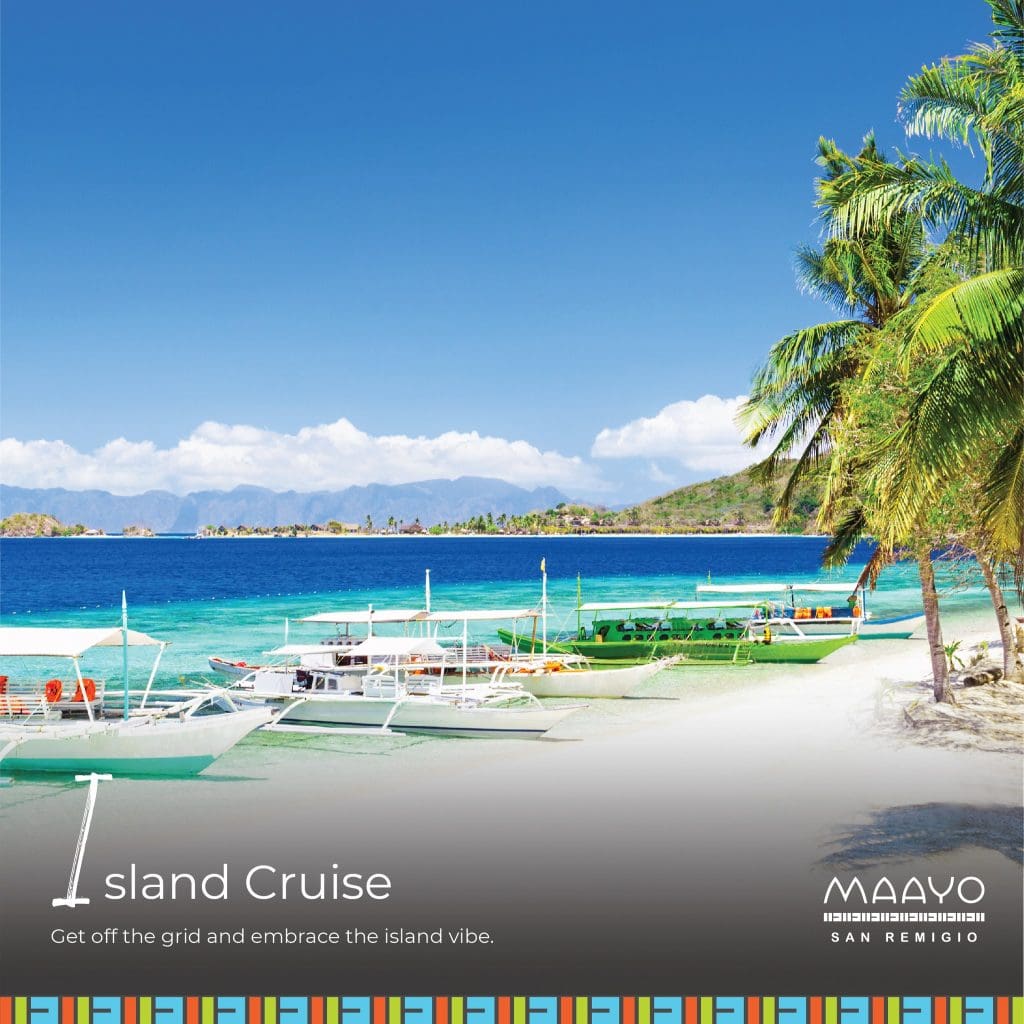 During the cruise, you get the chance to explore the beautiful islands of the Virgin Islands, Kinatarkan, and many more. Hop on an adventure of your lifetime and embrace the island vibe!
Rates
Bangka Uno (5 pax) – ₱2,500
Bangka Dos (5-10 pax) – ₱3,000
Bangka Tres (10-15 pax) – ₱3,500
4. Laroy-Laroy sa Norte
When you're done exploring the islands, you can wrap the touring experience up with Maayo's Laroy-Laroy sa Norte tours! Here, you get to explore the majestic and wondrous views of northern Cebu. These spots include the Replica of Capelinha de Fatima, the Bamboo Forest of Medellin, Marz Valley Nature Park, and more.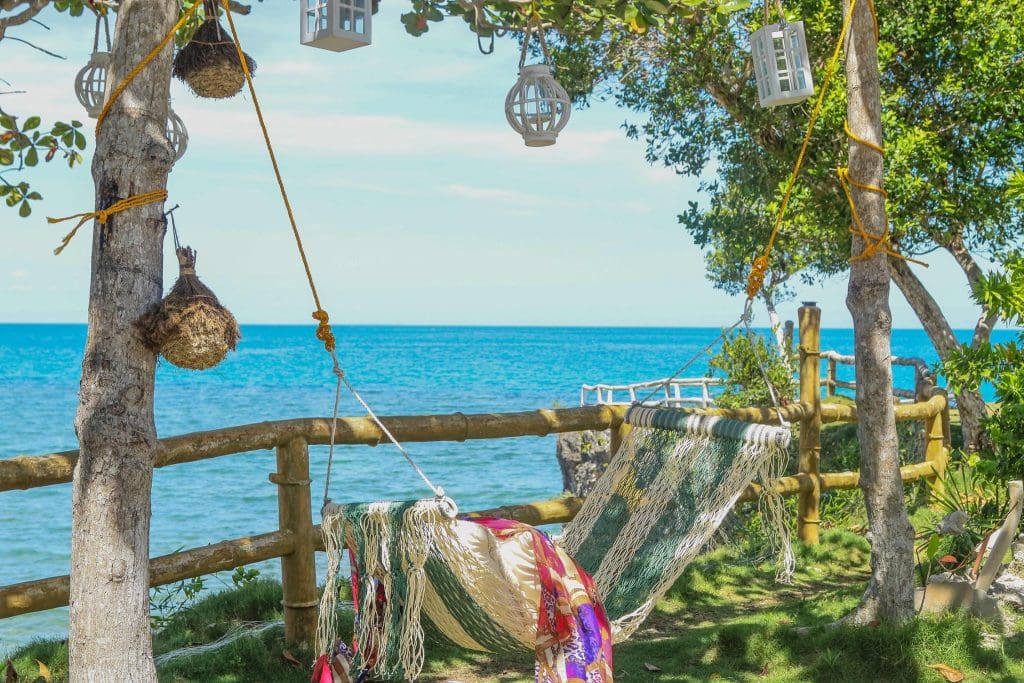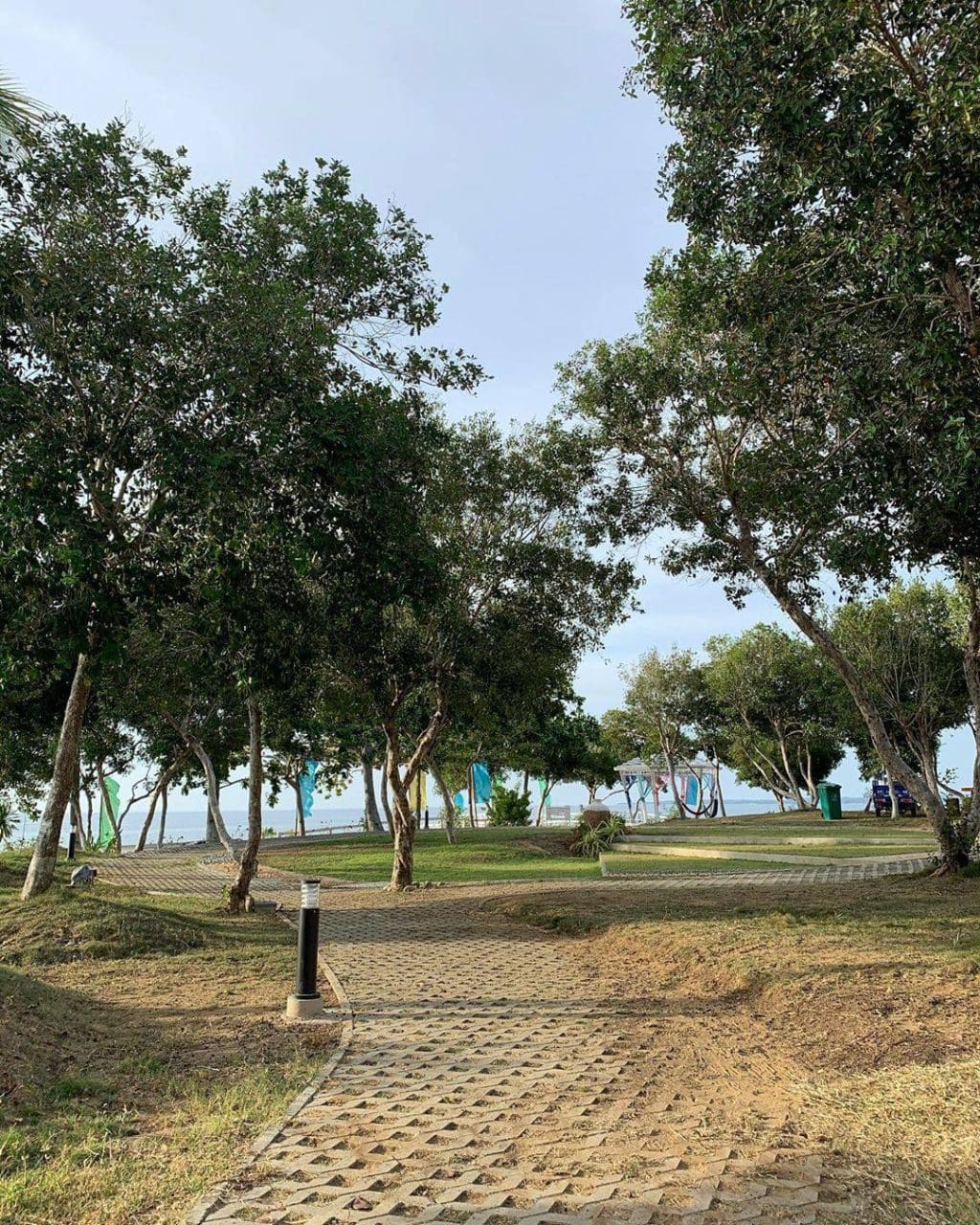 Rates
Package Uno (5 pax) – ₱9,000
Package Dos (5-10 pax) – ₱10,000
Package Tres (10-15 pax) – ₱12,000
Package Kwatro (5 pax) – ₱14,000
Package Cinco (5-10 pax) – ₱15,000
1. Masahe (Traditional Filipino Hilot)
After a long day of adventure with the aforementioned activities, you can relax, reflect, and recharge with their traditional Filipino massage or hilot services. Hilot frequently refers to the pressure or rubbing applied to the muscles and joints to aid in the body's healing. But in contrast to spa treatments, a hilot massage is thought to bring balance and harmony back to a person's body.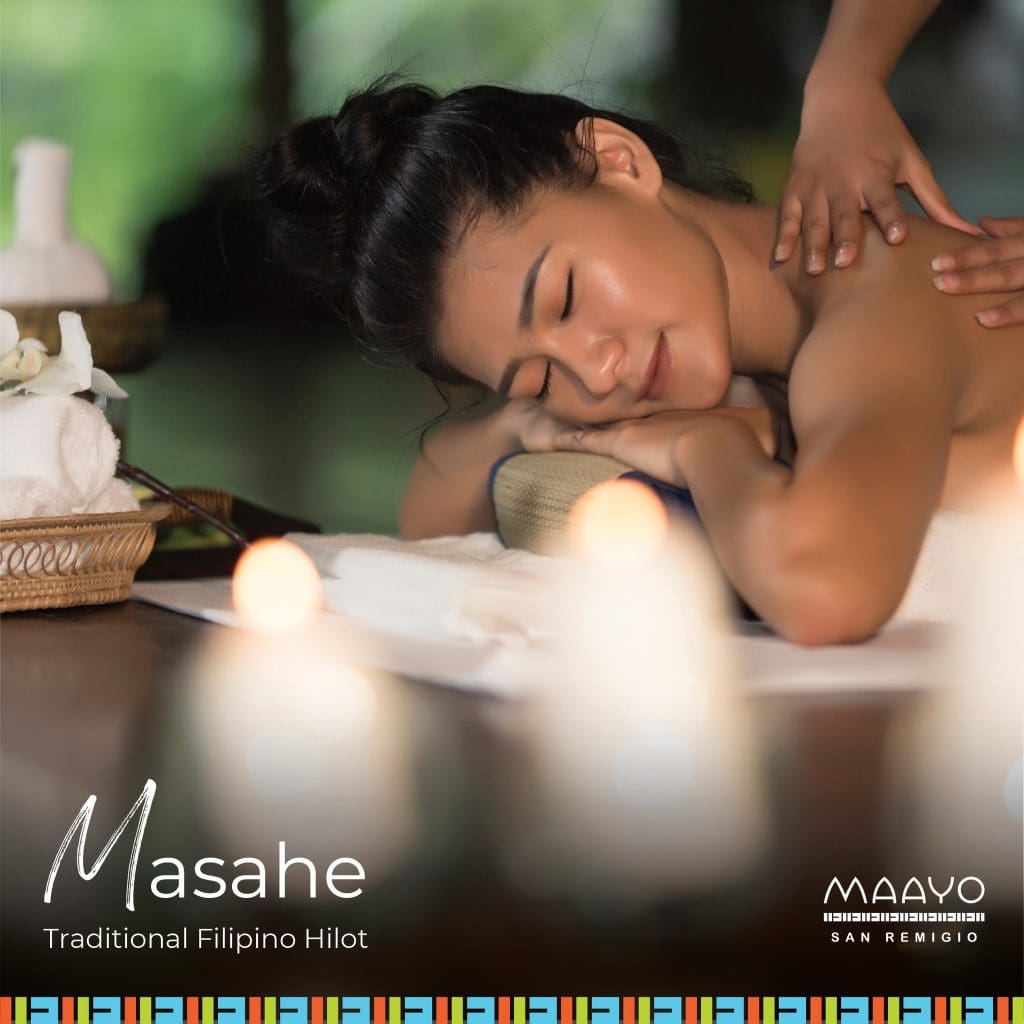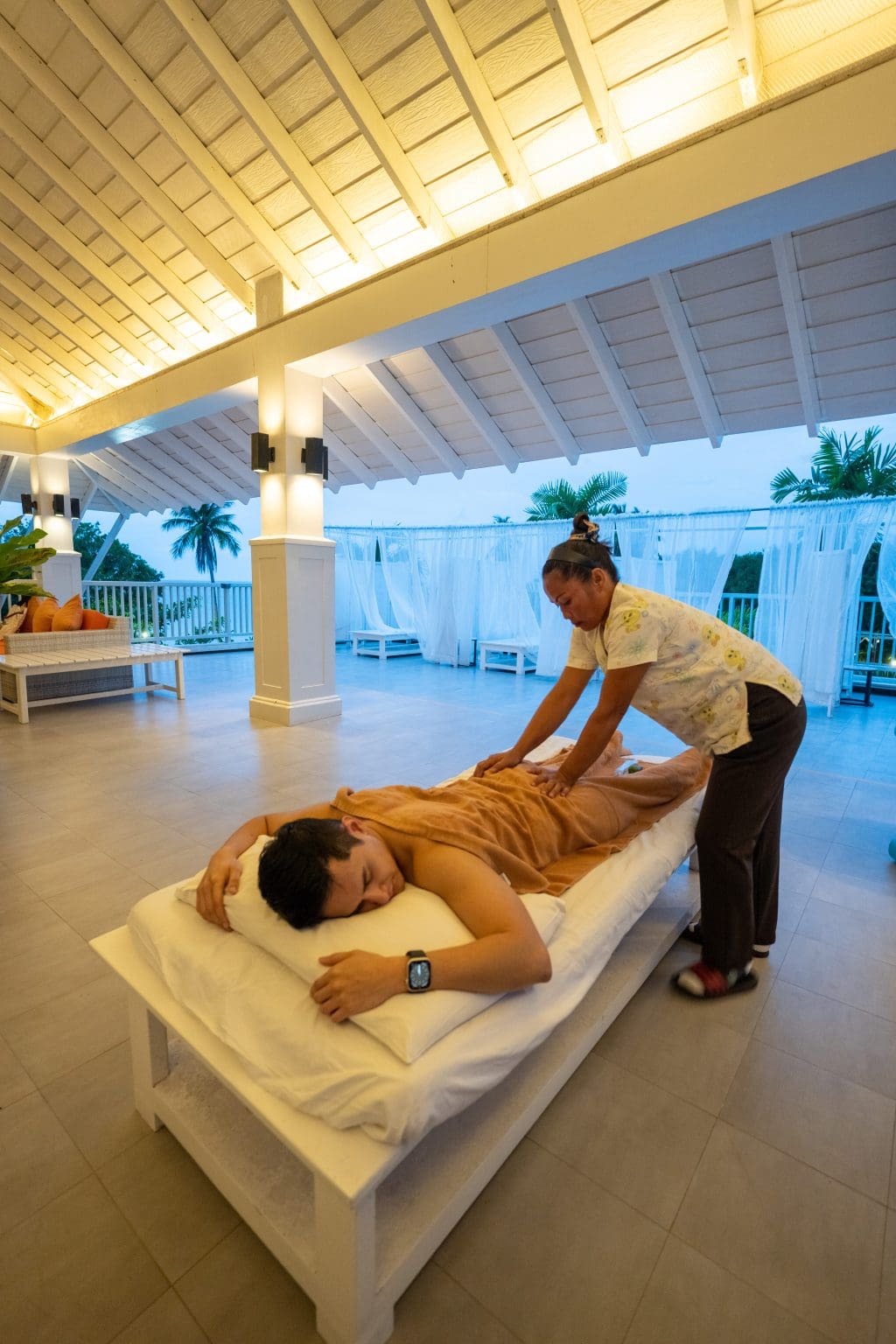 They offer indoor and outdoor massages, as well as extensions for people who like to add more time to their massage sessions. Their Masahe services are available from 9 AM to 9 PM.
Rates
Indoor Massage (1 hour) – ₱800
Outdoor Massage (1 hour) – ₱650
Extension (30 mins.) – ₱300
Aside from its fun activities and the surrounding lush vegetation, its accommodations frequently exude an air of grandeur. Indeed, Maayo San Remigio is your little piece of paradise, making it Cebu's dazzling jewel in the north.
RATES & OTHER INFORMATION
DAY USE:
Day use fee: ₱300 per head
Time: 9AM to 5PM only
REGULAR ROOM RATES:
Deluxe Room: ₱2,500 per night, good for 2 adults & 2 kids
Family Room: ₱4,000 per night, good for 4 adults & 2 kids
Deluxe Villa: ₱3,000 per night, good for 2 adults & 2 kids
Barkada Villa: ₱4,000 per night, good for 5 adults
Deluxe Plus Villa: ₱4,500 per night, good for 2 adults & 2 kids
Family Villa: ₱5,000 per night, good for 4 adults & 2 kids

Inclusive of plated breakfast
Extra person is charged ₱500 per person per night with extra bed and plated breakfast.
Check-in: 2PM / Check-out: 12NN the next day
OTHER INFORMATION:
HOW TO GET THERE?
Exact location: Victoria, San Remigio, Cebu — approx. 3 hours away from the city.
BY BUS: From the North Bus Terminal, ride any bus going to San Remigio or Tabuelan. Tell the driver to drop you off at Iglesia ni Cristo – Victoria. Bus fare is ~₱155 (one-way). From there, ride a motorbike (habal-habal) going to the Maayo San Rem resort. Fare is ~₱25 per person.
BY CAR: If you're driving your own car, just navigate with Waze or Google Maps and pin your location to "Maayo San Remigio" or refer to the map below. Parking space is available.