Eighty, Gutsy, and Thriving are the exact three words describing these two amazing 81-year-old best friends.
Some people think that fun stops in old age. However, for Ellie Hamby and Sandy Hazelip, old age is when adventures really begin—traveling the globe at 81? Now that is wild.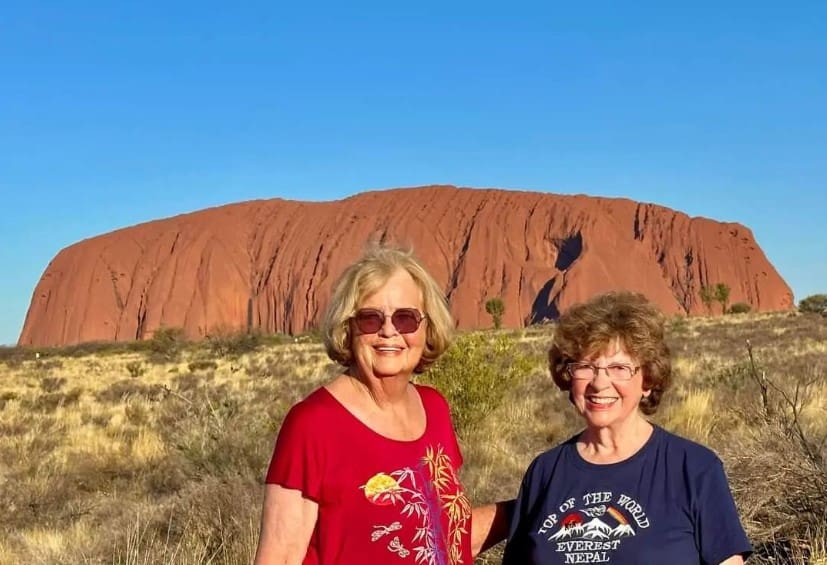 Ellie Hamby and Sandy Hazelip's friendship goes way back. They met during a medical mission in Zambia. Hamby was a photographer, while Hazelip was a doctor. And guess what? They have been friends for 23 years.
Because of their love for traveling, Hazelip suggested going on an epic around-the-world adventure in 2021 for 80 days.
According to Hazelip's blog entry, they both are in good health, so they decided to travel together. She also added that it was going to be incredibly fun to see the world.
When Covid Struck
Unfortunately, the two best friend's travel plans were shelved when the pandemic struck. As a result, most of their planned destinations had many travel restrictions.
"Of course, COVID put a stop to the around the world at 80', but er were determined that COVID was not canceling our plans for around the world,"

HAZELIP WROTE IN HER BLOCK. SHE ALSO EMPHASIZED THAT THEY DID NOT CANCEL BUT DELAYED THEIR TRIP.
Moreover, the storm had a silver lining. Since they postponed their trip to 2023, they were able to go to Antarctica, which was one of the original places on their list.
Sailing Through The Rough Seas
Hamby and Hazelip recounted how they had to fly from Buenos Aires to Ushuaia, Argentina, to climb aboard a ship that went through the Drake Passage to get to the South Shetland Islands.
The traveling duo explained how the ship was made to withstand icebergs and up to 50 feet waves. But, they did not expect that they would be sailing through the rough seas.
"The first two-and-a-half days were spent going through the Drake Passage, and we can confirm that we experienced the full 'Drake Shake.'", the two best friends wrote.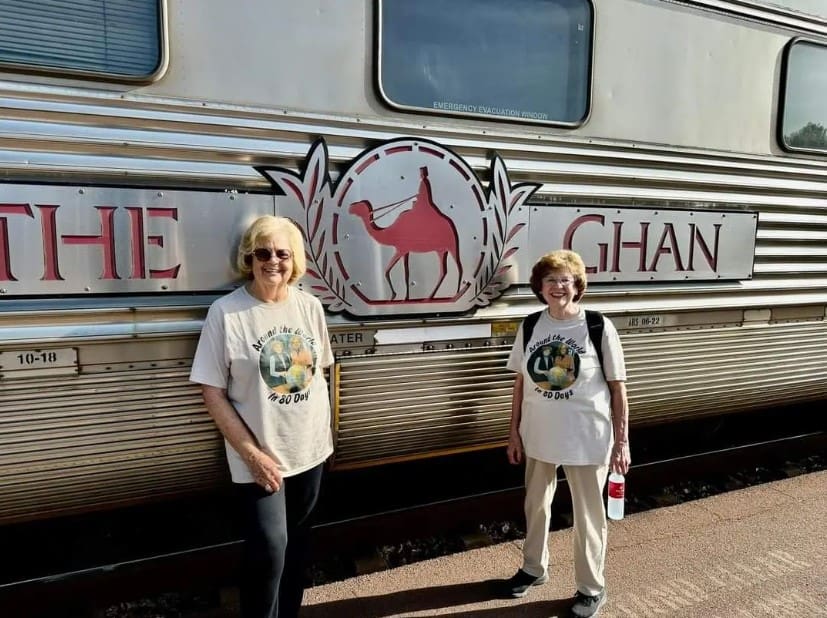 You might think they've given up after a few rough seas, but you are mistaken. The duo's rocky sea journey was deemed "worth it" after they set foot on the magnificent Arctic.
Sisterhood of the Traveling Grandmas
From Antarctica, the two grannies went to the famous Easter Island in Chile. They visited the Statue Heads, interacted with the friendly locals, and ate some delicious fresh fish.
They said goodbye to Chile and headed to Buenos Aires, Argentina. Hambly and Hazelip also explained that Argentina was a substitute for Peru. They noted that they canceled their Peru trip because of the growing political violence.
Their stay in Buenos Aires was indeed a dream. They witnessed a Tango show, feasted on delectable Argentinian steaks, and visited the Recoleta Cemetery.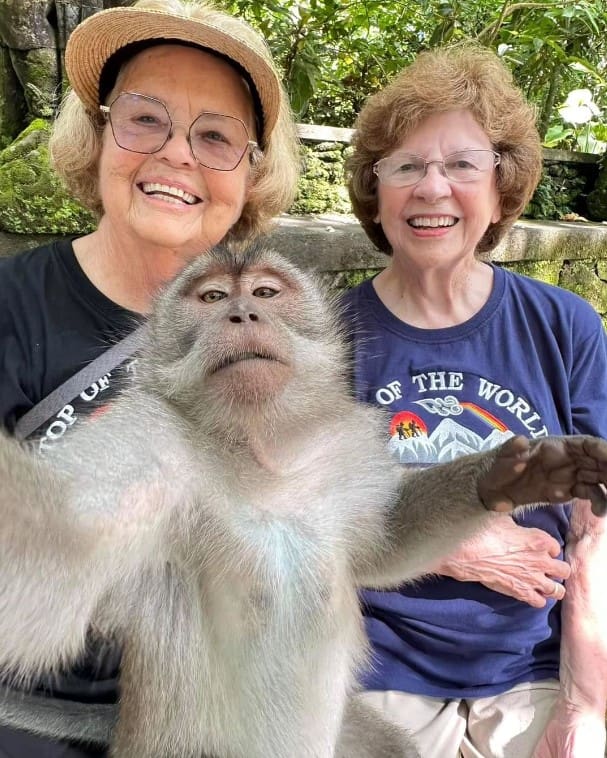 The incredible best friends were able to travel to 18 countries and all seven continents during their 80-day trip. A physician and a photographer accompanied them. Furthermore, their other adventures were a Husky sleigh ride in the Arctic Circle, the Northern Lights in Lapland, The Roman Colosseum, and other historical places in Europe.
They also headed to the island of Zanzibar in Africa, the Great Pyramids of Egypt, the skyscrapers in Tokyo, Mt. Fuji in Honshu, and the temples of Bali.
The traveling duo's last location was Australia. They toured around Sydney and even went on a yacht cruise that passed through the Great Barrier Reef.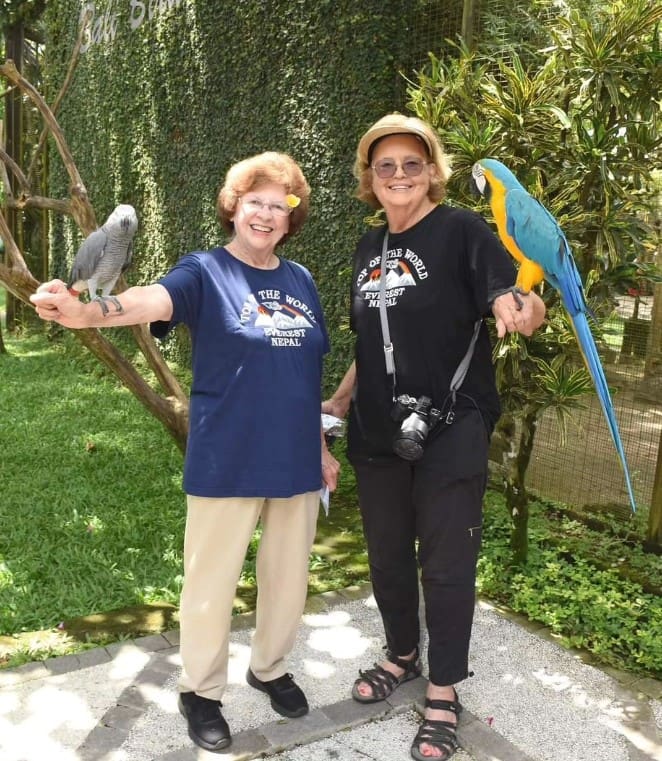 80 days at 82 in 2024
As I've said, the real adventure begins in old age. Hazelip revealed that they are planning yet another trip in 2024. "We are planning another trip, So it's going to be something when we're 82 in 2024", Hazelip expressed.
Hazelip shared a piece of advice during an interview. The 81-year-old urges people to get up, step out of their comfort zone, make plans, and live. She also emphasized that age is indeed just a number.
Who said traveling is only for the young? It is perfect for those people who are young at heart. So show this write-up to your best friend and tell them, "If Hambly and Hazelip can do it at 81, why not we?