We don't even have millions or hundreds of thousands to spare but there is a list of luxurious yachts that costs billions. Here we are only going to elaborate on the top three on the list of the Most Expensive Yacht in the World.
'History Supreme' which costs $4.8 billion or PHP 240 billion, has been revealed to be the most expensive yacht in the world. Yes, that is a no laughing amount with it being 100 feet long and covered in 100,000kg of gold, platinum, and jewels. It sure looks as expensive as it costs.
Here are the Top 5 most expensive yachts in the world:
1. History Supreme – P240 Billion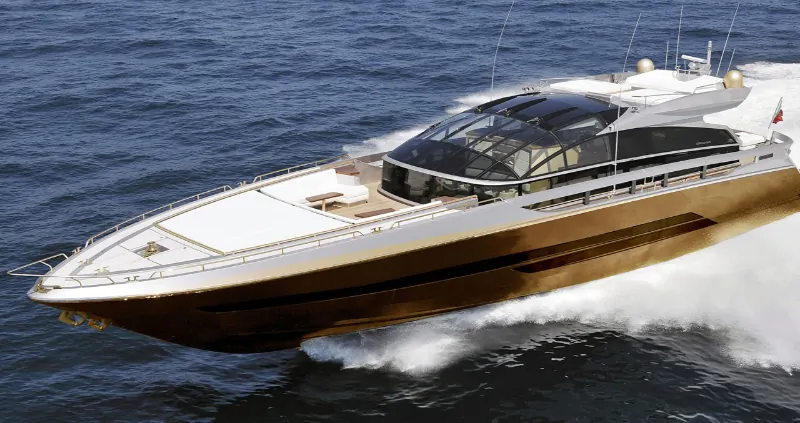 Deck, dining area, rails, and anchor are all crafted from precious metals
Vessel's base is wrapped in a thin layer of gold
Master bedroom features a statue made from genuine Tyrannosaurus Rex bones
Owned by Robert Knok
2. Eclipse – P75 Billion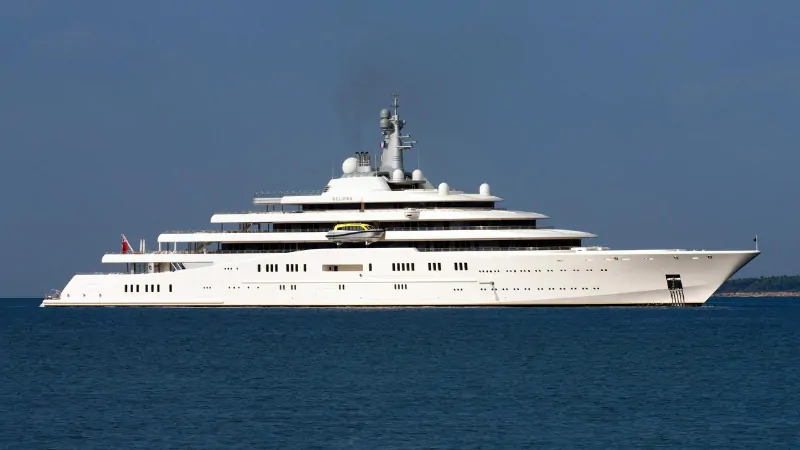 Has two helipads and two swimming pools
With 24 guest bedrooms, a disco hall, and a mini-submarine
With gym, dance floor, underwater lights, beach club, wifi connection, beauty salon, tender garage and deck jacuzzi, etc.
Owned by Roman Abramovich
3. Streets of Monaco – P55 Billion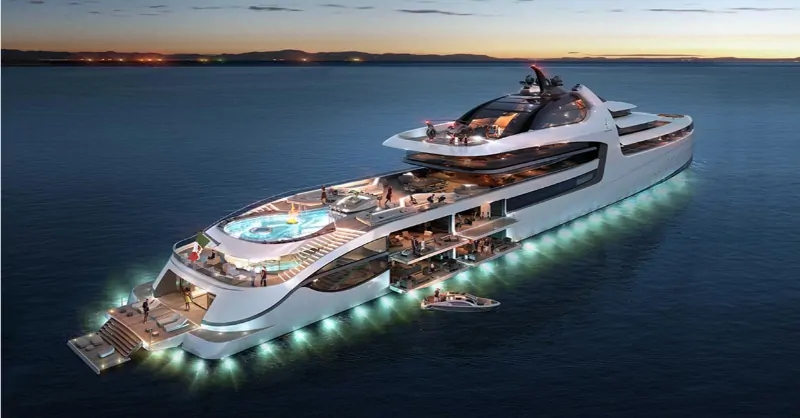 French Riviera-inspired The 508-foot-long superyacht
With onboard casino, racetrack, and three swimming pools
A mini-submarine helipad, seven guest suites, a mini waterfall
A restaurant with an underwater view
4. Azzam – P30 Billion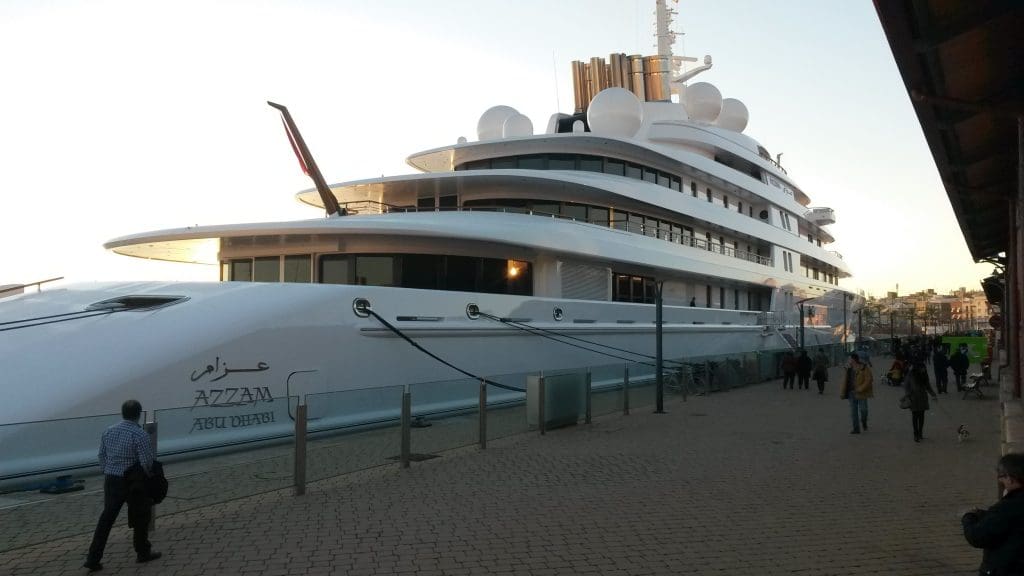 Most complex and challenging yacht to have ever been made
590-feet long yacht; one of the fastest with a speed of 35 kmph
Features two gas turbines and two diesel engines with a total power of 35048 kW
Capable of travelling at high speed in both warm and shallow water
Owned by Sheikh Khalifa bin Zayed al-Nayan
5. Topaz – P26 Billion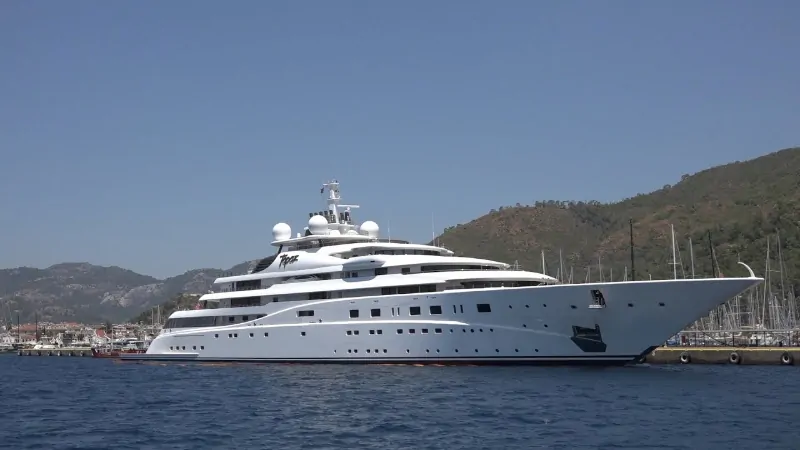 Stunning Lürssen built superyacht
Large jacuzzi on the main deck, a swimming pool, double helicopter landing pads
State-of-the-art gym, cinema, conference room
Owned by Mansour bin Zayed Al Nahya
All these luxury makes us a little bit jealous and will definitely make us feel rich if we ever get the chance to ride one of them. The important question is would you dare to ride?