You know what they say, the first impression always lasts. And do you know what influences a first impression? Clothing.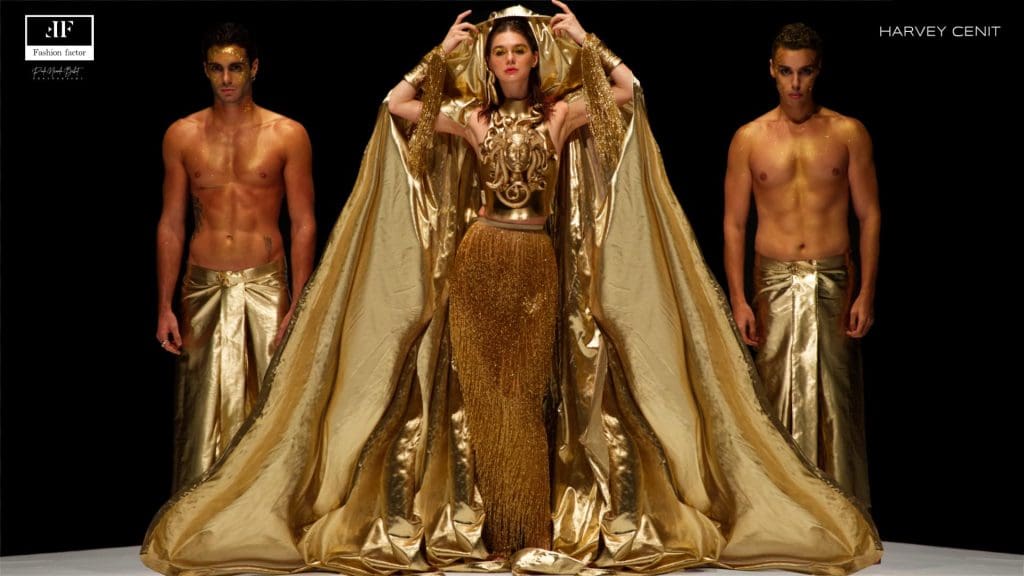 Clothing is a necessity since it brings warmth to people ever since the beginning of time when fur and leaves were used and wrapped around the body. Now, clothing comes in all shapes, sizes, and even designs. And as time passed by other accessories have been created to help people become presentable as well.
Fashion designers have emerged to bring clothing and jewelry to a whole new level. And proudly, some world-renowned fashion designers are from the Queen City of the South.
Here are 6 amazing and world-renowned Cebuano Fashion Designers.
1. Monique Lhuillier
Monique Lhuillier is a Filipino-French fashion designer who hails proudly from Cebu City, Cebu. Monique graduated from Saint Theresa's College. She is the brain behind a popular bridal and ready-to-wear brand. Monique is internationally recognized as a designer.
She first established her brand, with her husband Tom Bugbee, in 1996. Now, their company is one of the leading fashion houses in America.
The Monique Lhuillier brand is famous for its luxury and femininity. A-list celebrities that are fans of Monique Lhuillier include Emma Stone, Blake Lively, Gwyneth Paltrow, Reese Witherspoon, Taylor Swift, and Jessica Alba. Even the former first ladies Michelle Obama and Melania Trump are among those who wear Monique Lhuillier.
2. Furne One Amato
Furne One Amato is a Dubai-based fashion designer. He was born in Cebu City. His fashion influence came from his birthplace which he described as a place full of cultural influences and innovations. Aside from his birthplace, he is also inspired by his mother's and grandmother's styles.
Furne's fashion designs come from the culture that he is exposed to. His fashion creations helped him build his own label "Amato Couture". Amato was launched in 2002 and fashion Elites all over UAE fell in love with his creations.
Furne's fashion is described as fearless, chic, and not for the faint of heart. Celebrities who use Furne's creations include Beyonce, Katy Perry, Jennifer Lopez, Nicki Minaj, Shakira, Nicole Scherzinger, and Jessie J.
3. Jann Bungcaras
Jann Barungcas is a young fashion designer who became known for his sustainable fashion wherein he uses discarded textiles from landfills.
He grew up in Cebu and Southern Leyte and graduated valedictorian in High School. According to his biography, his parents wanted him to be a doctor however his love for design made him pursue his dreams.
He is also a Bench Design Award alumni and was a semi-finalist in the Redress Design Awards which is a global competition. Jann's fashion does not follow any gender construct and his designs can be worn by anyone. His collections are also historic, inspired by his love for Cebu's history.
Famous people who have worn his designs are Ricky martin, Greyson Chance, Nadine Lustre, James Reid, Kyline Alcantara, Jache Manere, Brett Jackson, Rabiya Mateo, and Mari Jasmine among others.
4. Harvey Cenit
Harvey Cenit was born in Medellin Town, Cebu. He is an alumnus of the University of the Philippines Cebu and graduated with a degree in Fine Arts.
Harvey was named the Season 3 of Fashion Factor champion. The Fashion Factor is one of UAE's largest fashion competitions. Aside from that, he also won an international award and was named Most Promising Fashion Designer of the Year during the 2016 Filipino Times Awards.
He is now the Head of Couture Designer for Al Aroosa Aniqah which is a UAE-based fashion house.
Famous celebrities who have worn Harvey Cenit's designs are Lea Salonga, Maria Gigante, Miss Universe 2018 Catriona Gray, and Miss World 2021 Philippines Tracy Maureen Perez.
5. Susanne Verallo
On the aspects of Jewelry, A young Cebuana designer is making noise in the Big Apple, New York City. She is Susanne Verallo and she was born and based in Cebu City. She graduated from the University of San Carlos with a Bachelor's degree in interior design. She also has a Master's degree in product design from Domus Academy in Milan, Italy.
Susanne's jewelry designs are from upcycled shell offcuts. Her daring designs are inspired by the Philippines' heritage and have strong Filipino craftsmanship. Susanne sees to it that her jewelry collections will be loved by "women who are not afraid to stand out and make a statement" according to her website.
6. Cary Santiago
Another world-renowned fashion designer is Cary Santiago. He is the brain behind the magnificent gowns during the Mrs. UAE World.
Cary was born in Cebu and is the youngest child of a seamstress. He started creating his own designs at 15 and made ready-to-wear designs by 23. From a small rental place in Cebu to UAE, Santiago's fashion designs are now famous all over the world.
His falcon-inspired gown which was worn by Debanjali Kamstra during the first Mrs. UAE world was named Most Exotic Costume.
Santiago has designed gowns and dresses for Miss Universe Philippines 2019 Gazini Ganados, Beyonce, Paris Hilton, Tyra Banks, Charo Santos-Concio, Dawn Zulueta-Lagdameo, and Kris Aquino.
Cary Santiago also won the Most Creative Force Award from Philippine Tatler.
Cebu is definitely the hot pot of talented people, especially world-famous designers. Sugbuanons are definitely making waves in the international scene and we are all here for it!