Burnouts are as true as any fact there is and most of the time it's not even just the work but the bosses itself that gives the extra push of pressure.
We know you all know what we mean. So when working hours is over we expect work to be over and left behind as well but that is not the case for a lot of employees.
And now, that is about to change as if House Bill 10717 becomes a law, employers, managers, supervisors or any of their agents will be prohibited from texting, emailing or calling workers during their rest period or days off.
The bill proposed as Workers' Rest Law states that normal work hours shall not be more than 8 hours a day while compressed work week shall not exceed 12 hours a day. This is unless otherwise provided by the Labor Code or the employee freely gives their written consent.
Prohibited acts by employers unless there is consent by employees:
Requiring the employee to be on duty, to travel, or be at a prescribed place for work or work-related activities, such as attending seminars, meetings, team building and other similar activities.
Contacting the employee for work and work-related purposes through phone, email, message and other means of communication, unless it is for the purpose of notifying the employee of the necessity of rendering emergency or urgent work as provided under the Labor Code.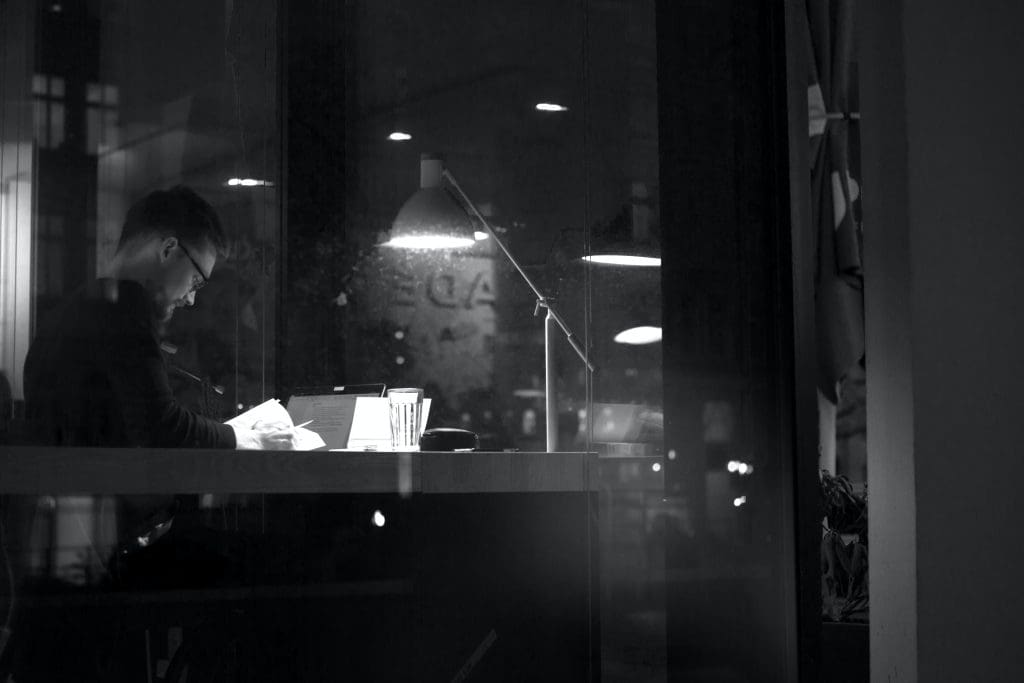 House Bill 10717 further states that:
Employee will be paid P1,000 per hour of work rendered if violated.
Employees may not be penalized by the employer for not opening or answering communications received during rest hours
If employees are discriminated, the offender could face jail time of 1 month to 6 months and a fine of P100,000.
Offense is committed by a corporation, trust, firm, partnership, association or any other juridical entity, the penalty shall be imposed upon the guilty officer or officers.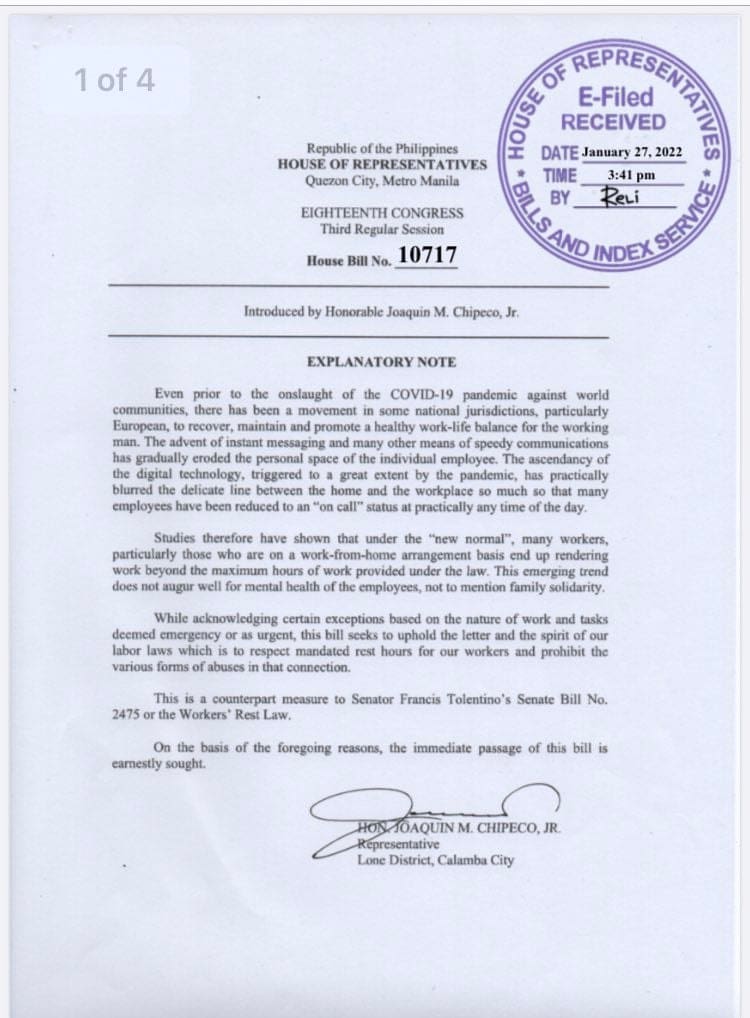 Calamba, Laguna Rep. Joaquin Chipeco explained that he cited the movement in Europan countries to promote a healthy work-life balance.
On working beyond the maximum work hours under the law, Chipeco said, "This emerging trend does not augur well for the mental health of the employees, not to mention family solidarity."