Ever heard of #Amanpulofeels? You can also feel #Tuscanyfeels at the highlands of Consolacion.
They don't only boast terranes of mountains, a haven of cafés known in Cebu – a lone "White House by the Hill" is lurking behind their majestic hills. If you plan for a staycation like no other, then Villa Tuscany awaits you. This time, you don't have to buy tickets to take you to a foreign place, bring this Tuscany feels with you right at their rolling hills.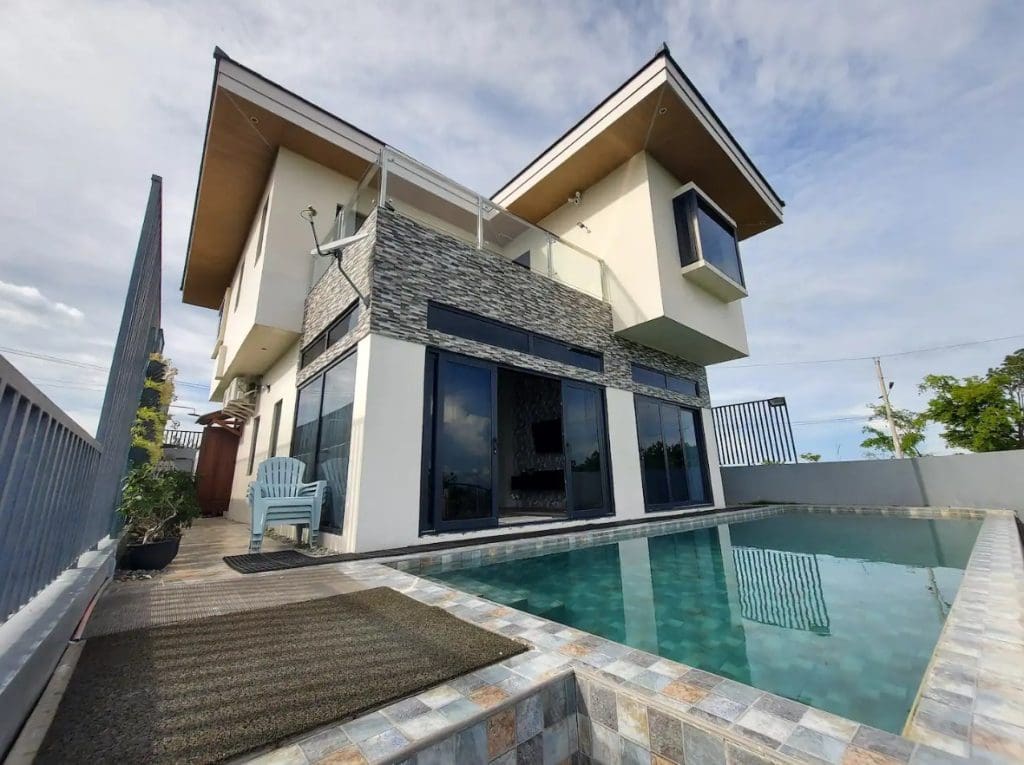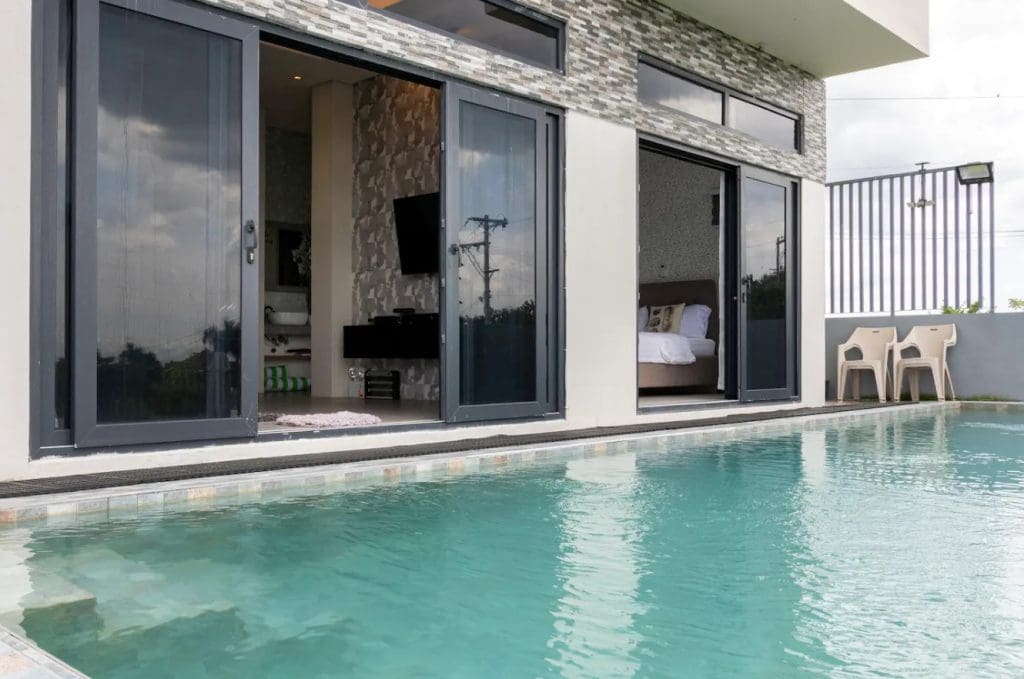 Villa Tuscany: White House by the Hill
Villa Tuscany is known as the "White House by the Hill," and it doesn't disappoint. It got its name since it is a stone house that sits alone on the hill, with no neighbors. It sits on the highlands, so it reminded the owners of the landscape of Tuscany, Italy, and created a gated villa out of it.
It highlights an infinity pool where you'll witness a panoramic view of the hills.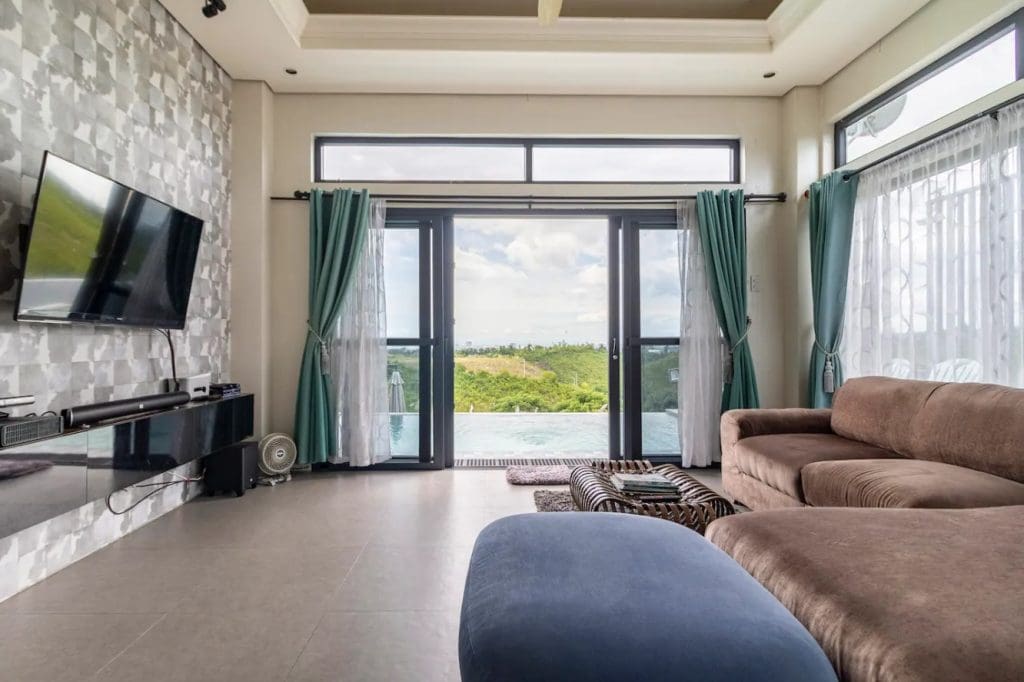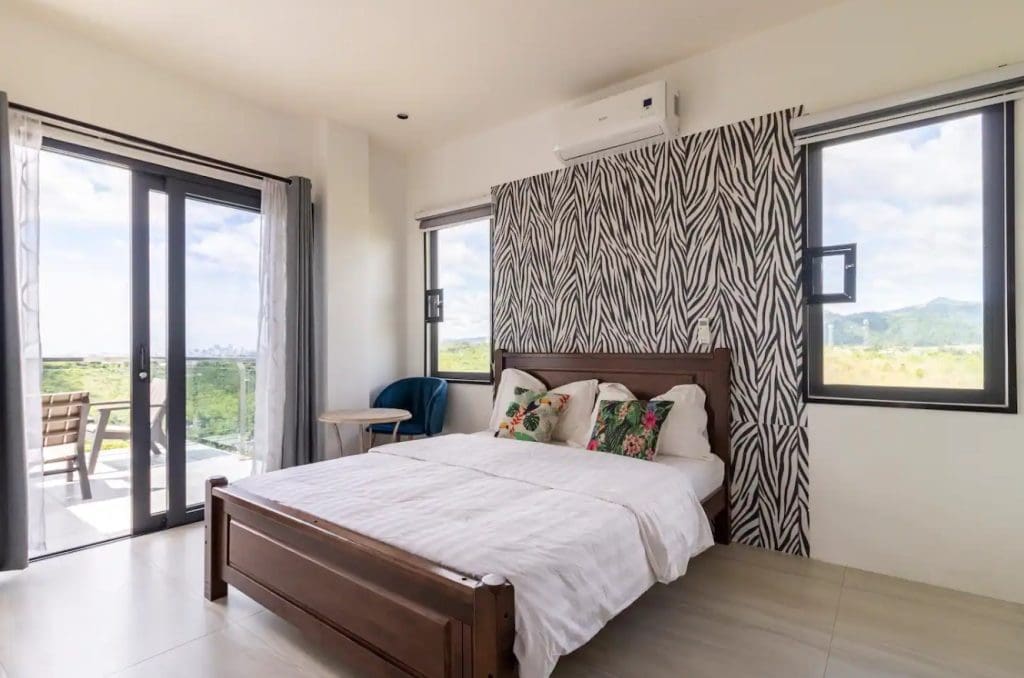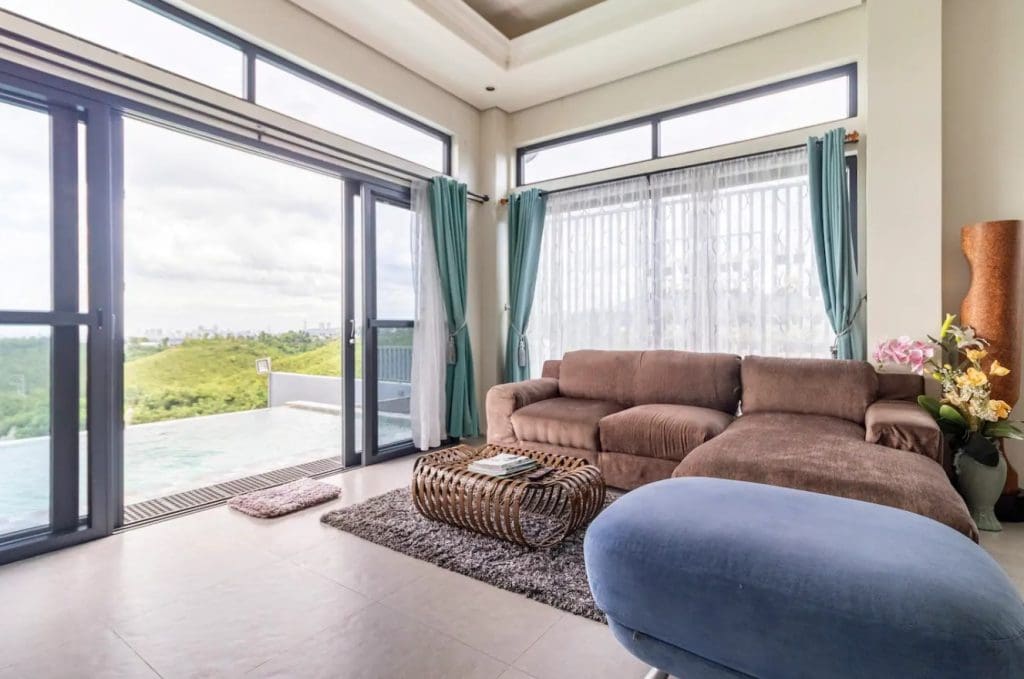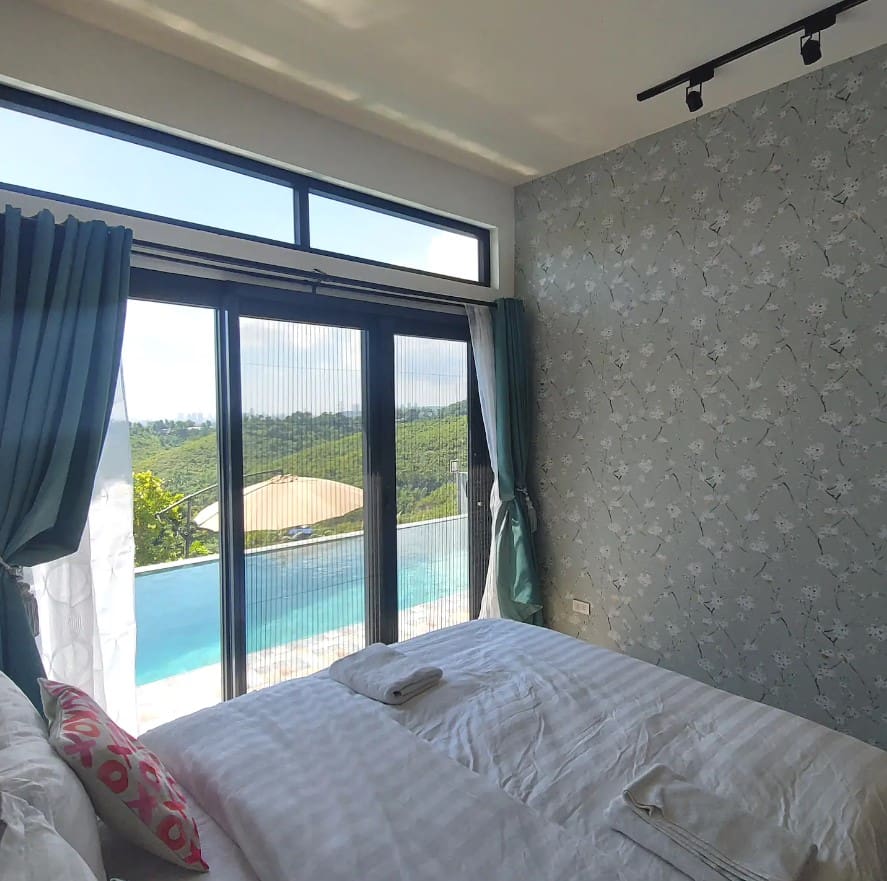 Cozy Contemporary and Modern
Villa Tuscany features a contemporary and modern design where you'll get to live your dream life for a week while enjoying the seclusive exclusivity it offers.
First, it features a living room with a curved LCD smart television. Aside from it being cozy, and perfect for quality with your family – it features a complete package of entertainment.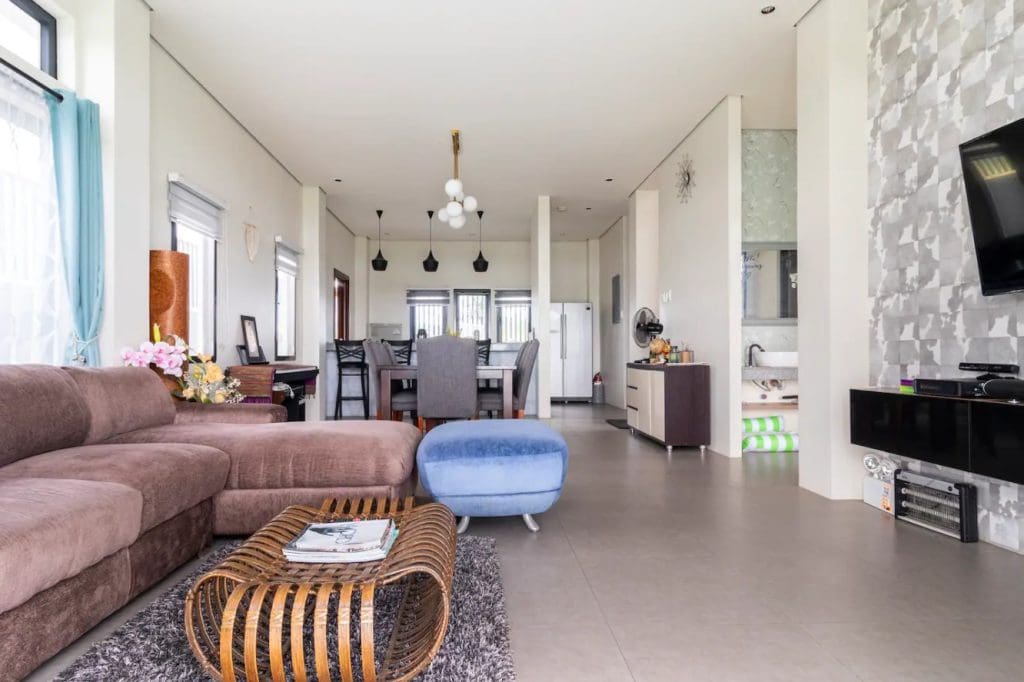 Their kitchen doesn't fall short on the overall contemporary feels it reflects with its grey ensemble and basaltic counters. Their dining room also has 8-seater wood-base furniture and a glass-top dining table. You are free to bring your own groceries and food with no corkage fee. Cooking is also allowed. The owner also advised buying your groceries and other necessities before going to the villa since nearby malls are a 15-minute drive away.
They have 4 bedrooms overall. On the first floor, a view from the pool can be admired and you'll be able to watch your kids playing in the pool. While in the mountain room, aside from you get to relax under the luxurious and comfy feather duvet it offers, you'll get to see a mountain view. Not a bad idea if you want to take a sabbatical.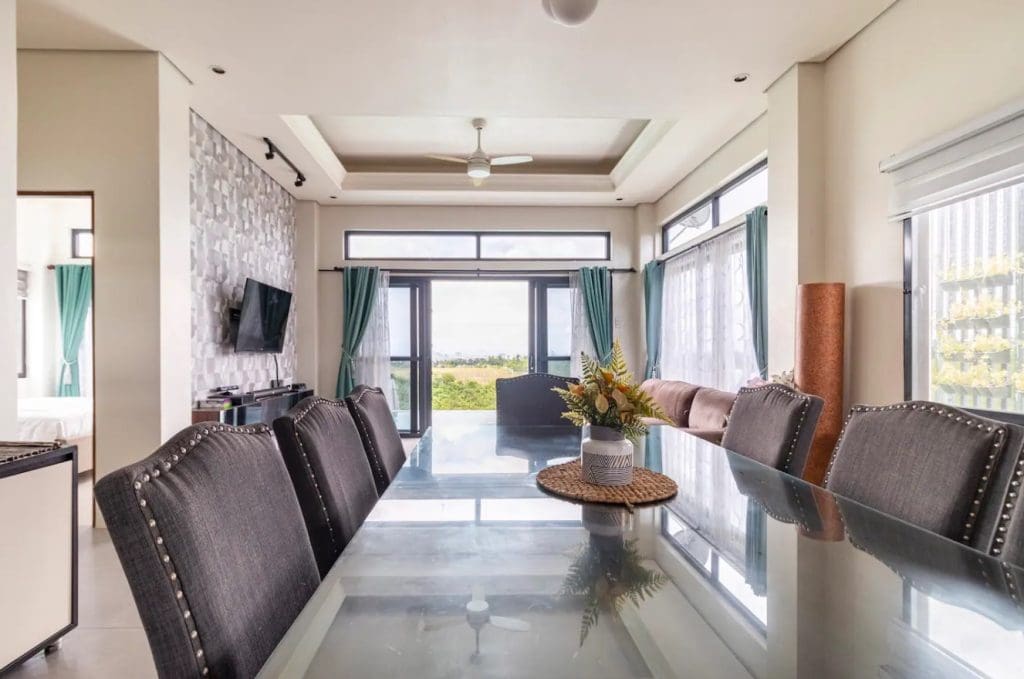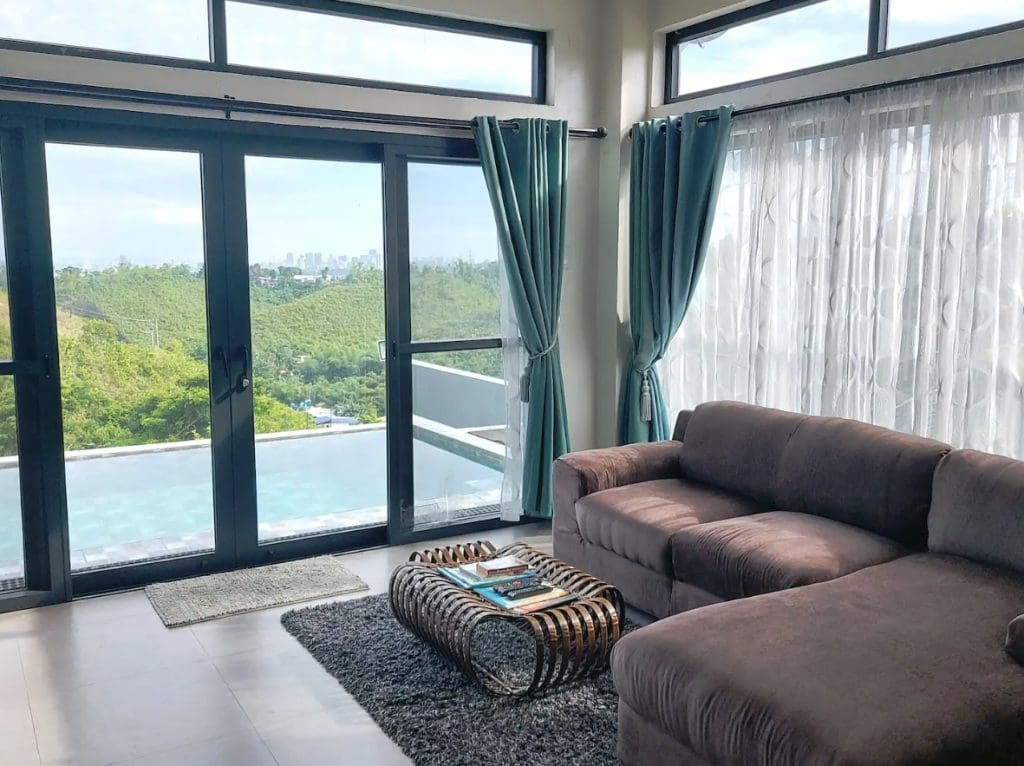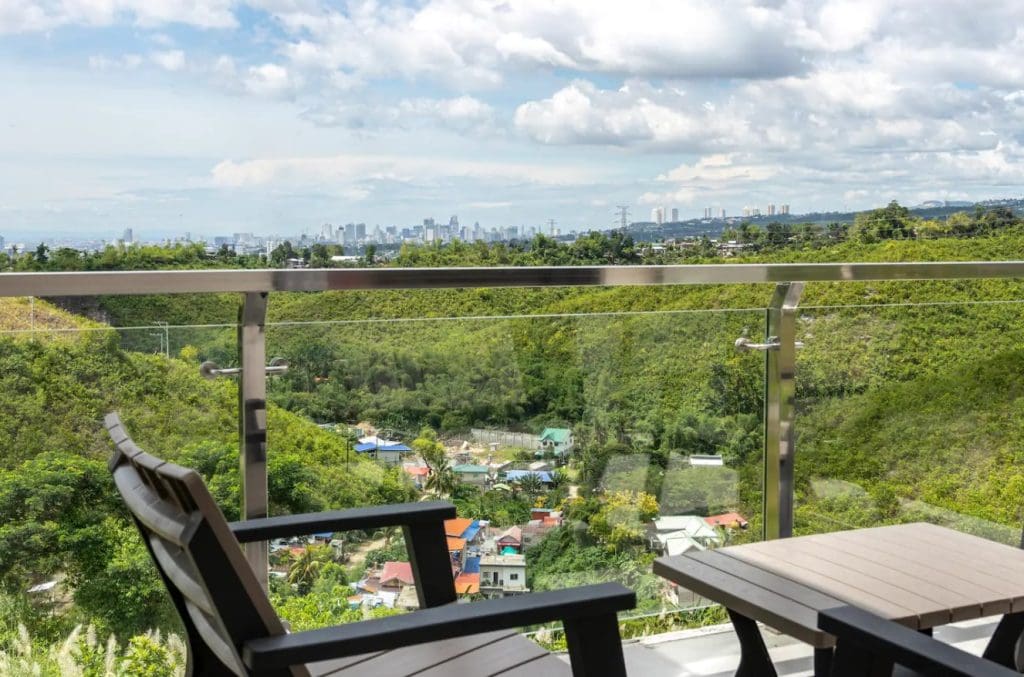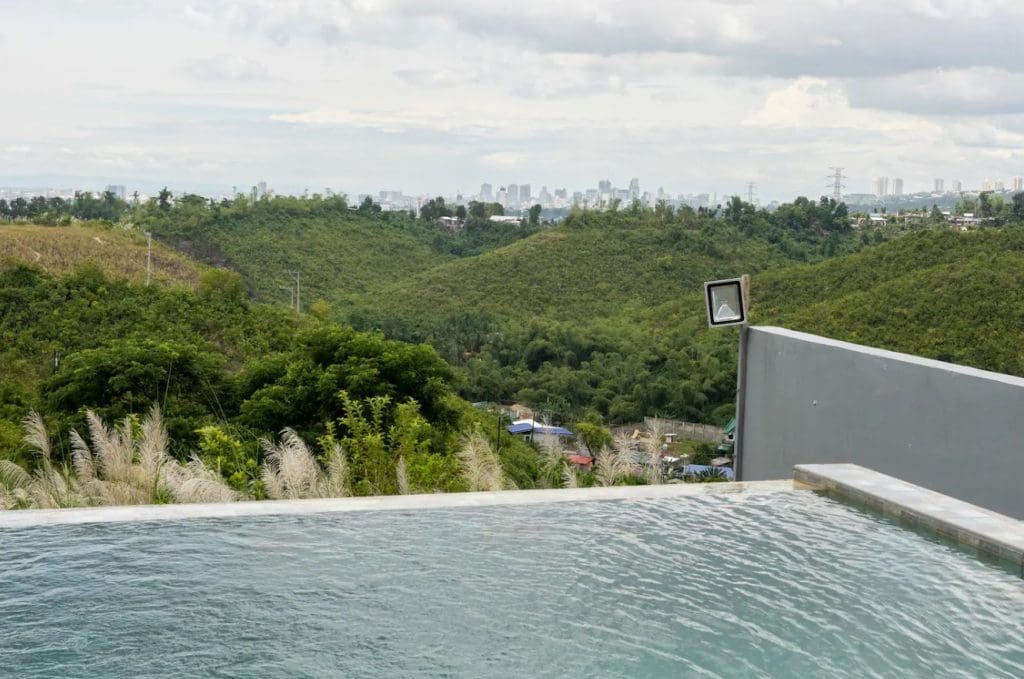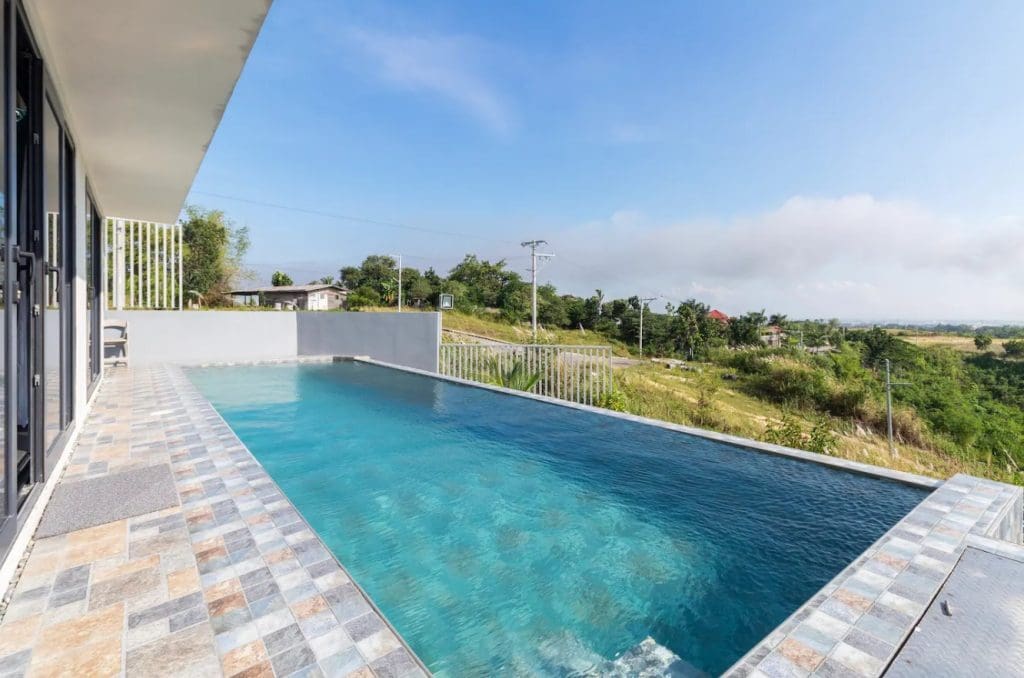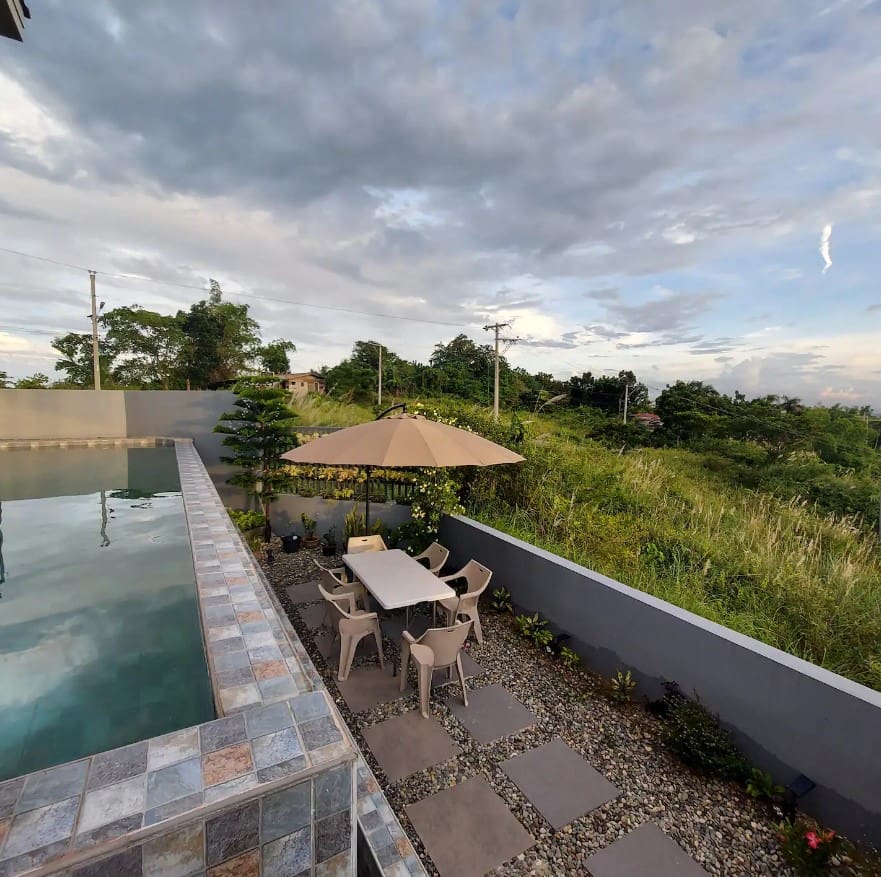 When planning a getaway where you want to explore a foreign and unusual landscape, you don't have to buy expensive plane tickets. You can visit our local spots that reflect the same vibes without the need of going far and behind. Admire how versatile our tourist spots can be while supporting local businesses in our country.
RATES & OTHER INFORMATION
ROOM RATES:
Whole House – P13,071/night
Extra hours overtime: up to 2 hours P1,000/hour
NOTE: 10 pax adult guest limit (kids who are 4 years old and below are exempted from the guest limit). Daytime visitors and extra guests are not allowed. Full names of all guests are required upon booking.
Book now! Click this link first: https://www.airbnb.com/c/ramm357 and sign up. After signing up, head on to this link.
INCLUSIONS:
First Floor
Guest Pool View Room
Queen Size Bed
Full Bathroom (Toilet and Shower Area)
1 Queen Size Airbed
Second Floor
Balcony Room
Twin Bed Room
Mountain View Room
1 Full Bathroom (Hazy Glass Partition for the Toilet and Shower Area so 2 guests can use the bathroom simultaneously if needed)
Free parking outside or at the gated carport
Note: Master's Bedroom on the 2nd floor is locked and restricted from guest access.
AMENITIES:
LCD Smart TV with cable tv channels, Youtube, Netflix
Bluetooth Philips Soundbar
Xbox360 with Kinect Games
Water heaters for Showers
Living Room Ceiling Fan
Prepaid Wi-Fi
Note: Fast Wi-Fi Connection can't be expected since it is an uphill area.
Bedrooms
aircon
Orthopedic bed mattresses
hotel style white bed sheets and duvet covers
mattress and pillow protectors
wardrobe cabinets with hangers and a mirror
blackout curtains in all bedrooms for deep sleep
Kitchen
Gas range stove top and rice cooker
pots, pans, cutleries, mugs, and glasses are provided
cooking essentials (oil, salt, pepper, some spices) provided
Toilet and shower area
Water heaters for hot/cold showers
Grohe rain shower and faucet for the 2 bathrooms
hair styling kit and blow dryer
bidets
shampoo and body wash provided
FREE
1 complimentary free 5-gallon serving of mineral water provided per booking
Security:
1 CCTV facing the gate and street area
1 CCTV at the side of the villa facing the street side
village guards do regular roving in the area
House rules:
Check-out time is 1 PM. A late check out fee of P1,000 per hour applies. Maximum to 2 hours late check out to allow our staff to clean the unit for next guests
No loud music outside after 10pm daily as this is a residential area.
Book now! Click this link first: https://www.airbnb.com/c/ramm357 and sign up. After signing up, head on to this link.
HOW TO GET THERE?
Exact location: Consolacion, Northern Cebu
BY CAR: For the exact location, the villa owner will give you specific details (with GPS). Contact her at the link given, above.