Gun shooting is becoming popular as a hobby here in Cebu. Whether you're a gun enthusiast or just someone who wants to try something new, it is a hobby that should be taken with extreme precaution. If you have those aspirations of being like your favorite action movie star, then make sure to check these popular shooting ranges here in the city.
1. Hotshot Shooting Range
Probably the most popular shooting range in the Lapu-Lapu area, this shooting range is preferred both by those who are officially training and even with occasional gun enthusiasts. Their affordable and reasonable pricing is also great, particularly to beginners especially the Sergeant's Package.
Rates: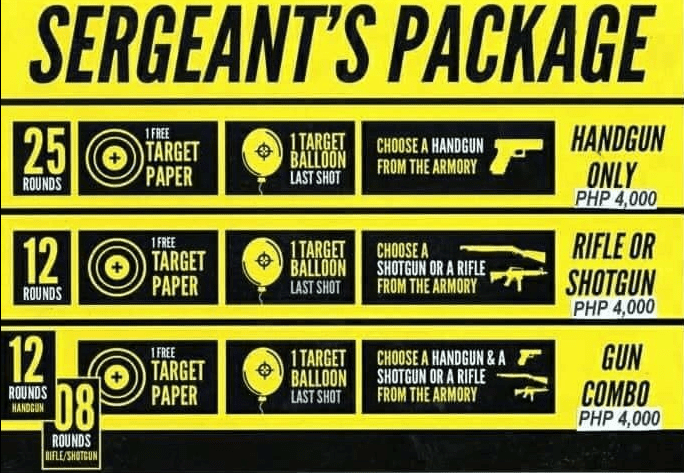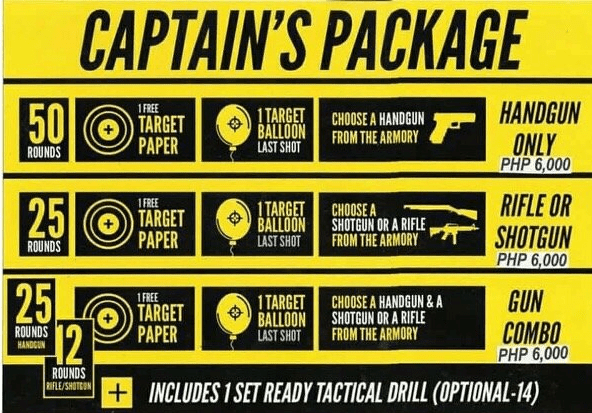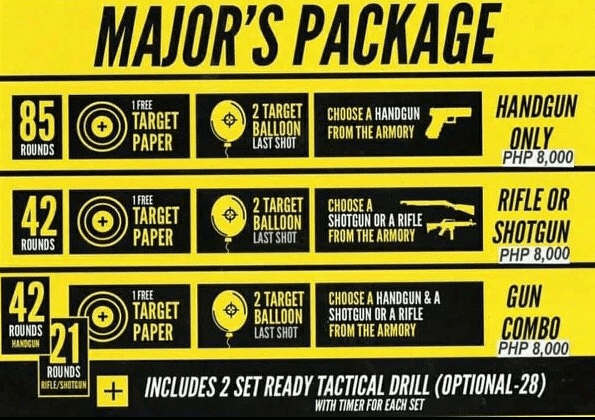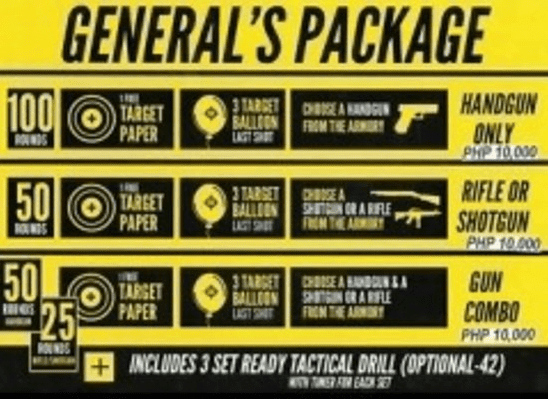 Location: Lapu-Lapu City, Cebu, Philippines
2. Ammo Nation
Ammo Nation is conveniently located beside APM Centrale Mall, and what's great about them is that they also offer Gun Safety Seminar. Their inhouse shooting range is great for those who want a quick gun-shooting session while in the city.
Rates: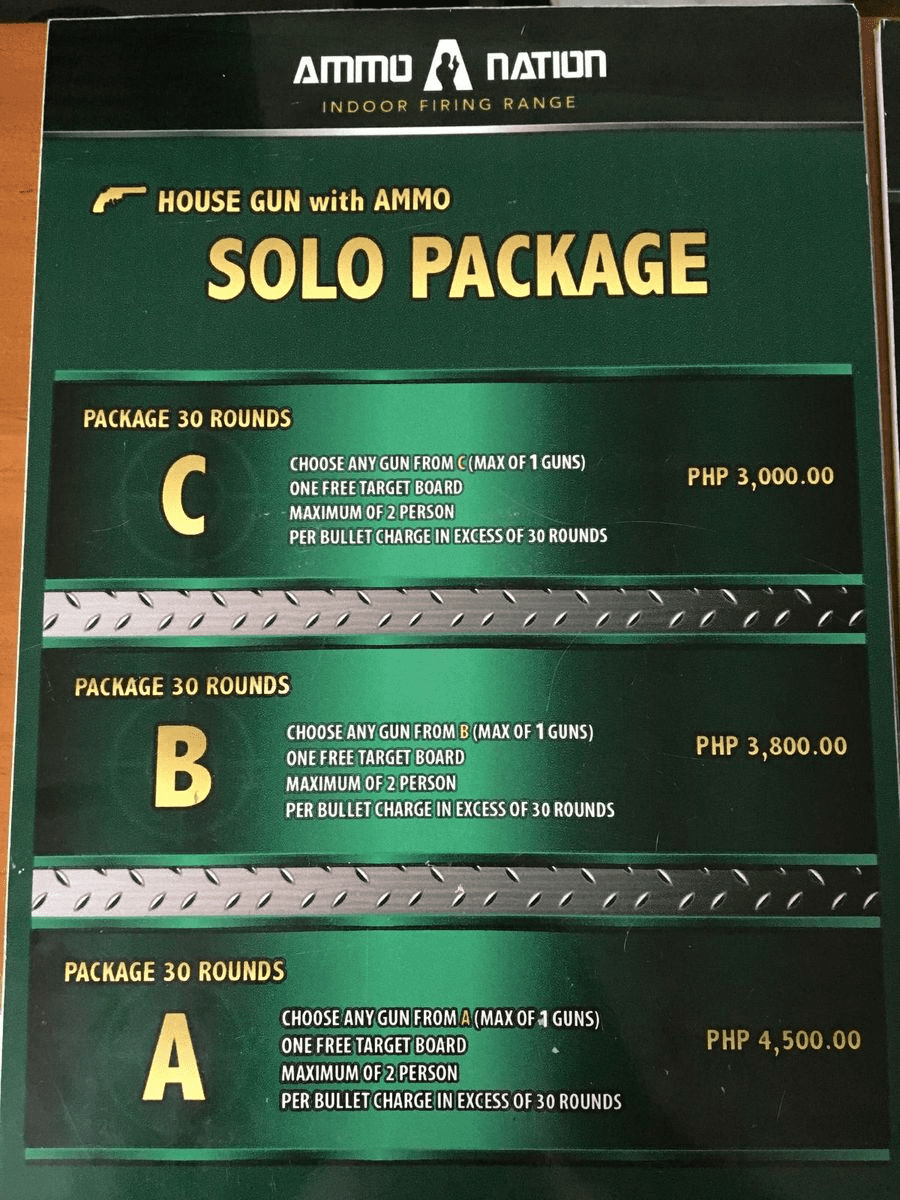 Location: Yu Sing Building, 103 F. Ramos Street, Cebu City, Cebu, 6000, Philippines
3. Ultima Sharp Shooters Club
One of the oldest and pioneering shooting ranges in Cebu, Ultima Sharp Shooters Club or simply Sharp Shooters in Cebu is a trusted shooting range in the city. Their location which is in Crown Regency Hotel and Suites is great and they both have an indoor and outdoor firing ranges.
Rates: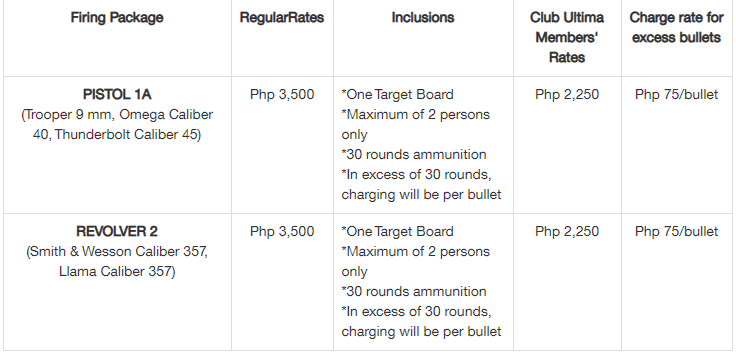 Location: Basement 2 Club Ultima Tower II, Fuente Towers,, Osmeña Blvd, Cebu City, Philippines
4. Armscor Shooting Range
You've probably already heard its name in radio advertisements. Armscor is popular as a gun store, with different variations of pieces, accessories and ammunition available yet they also have a dedicated shooting range in most of their shops. Buying a gun and trying it out immediately in their ranges, that's definitely a "two birds with one stone" experience.
Location: Maximo Building, Dionisio Jakosalem St, Cebu City, 6000 Cebu, Philippines
5. CPRA Firing Range
Located in Mactan, CPRA Firing Range's dedicated shooting range is an outdoor range with a wide and open area. Securely secluded from the city proper, gun enthusiasts can surely experience a safe and secure shooting sessions.
Location: New Lipata, Lapu-Lapu City, 6015 Cebu, Philippines
6. NS Shooting Range
NS Shooting Range is popular because it is the preferred go-to shooting venue for competitions and governors' cup, such as the recently held Invitational Shootfest NS Shooting Range First Governor's Cup last July 2-3, 2022. They also hold shooting events for a cause or for charity.
Location: Barangay Danglag, Consolacion, Cebu
Handling guns is no joke. So, before you think of trying out gun shooting as a hobby, do think twice about the responsibilities it entails.