Recently opened last October 2021, the Cookout Cebu in Naga Boardwalk has been attracting more and more customers every day because of their famous burger and fries combo. While some come for the delicious combo of burger and fries, Cookout Cebu has other surprises in store for their loyal patrons as they also serve classic mouthwatering meals such as ribs, chicken, tacos, quesadilla and many more.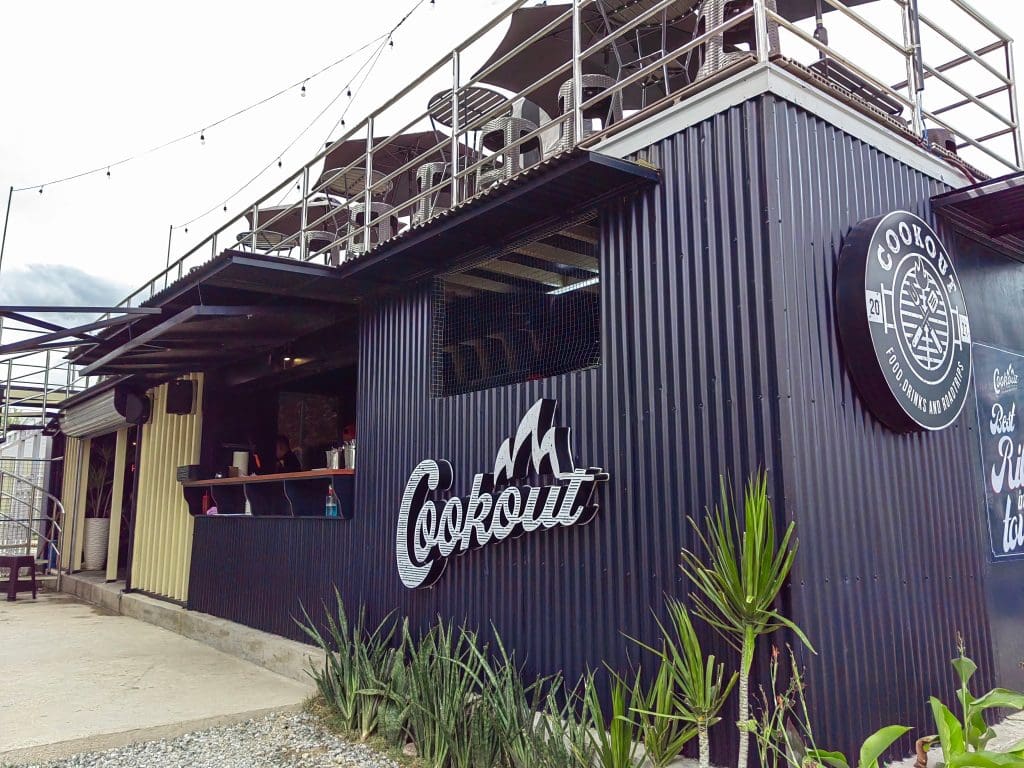 THE FOOD:
For their burgers, most of the people who have tasted them have said a lot of good things about them. And by good things, they mean the perfectly baked bun, the meaty and delicious patty, the perfectly grilled cheese on top – all guaranteed to give you that bite of heaven. Vegan burgers are also available for those who want a healthier option.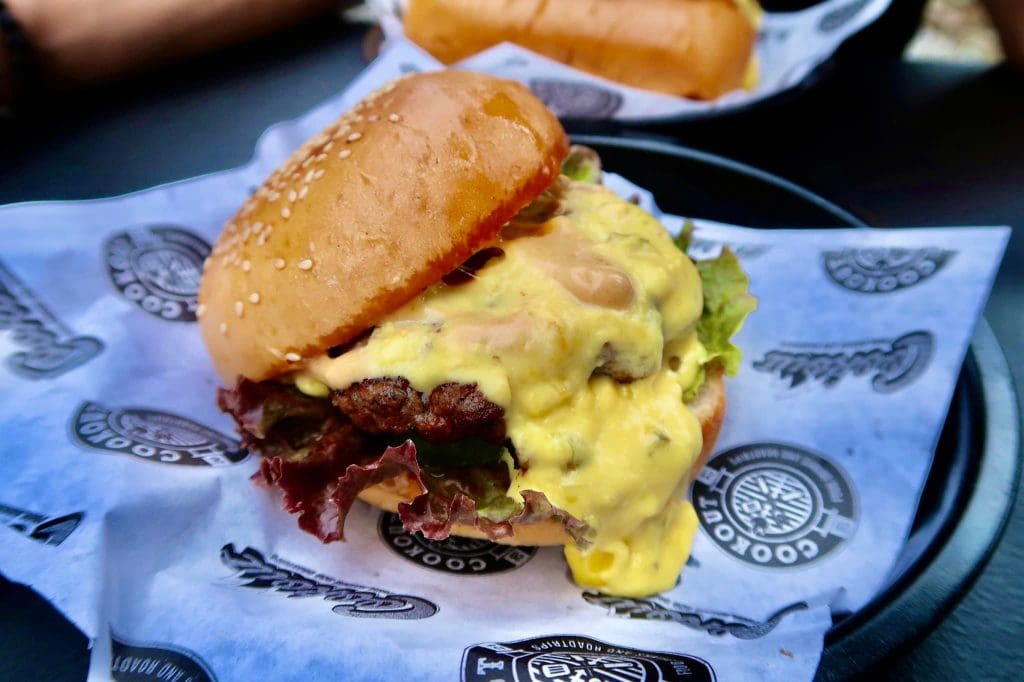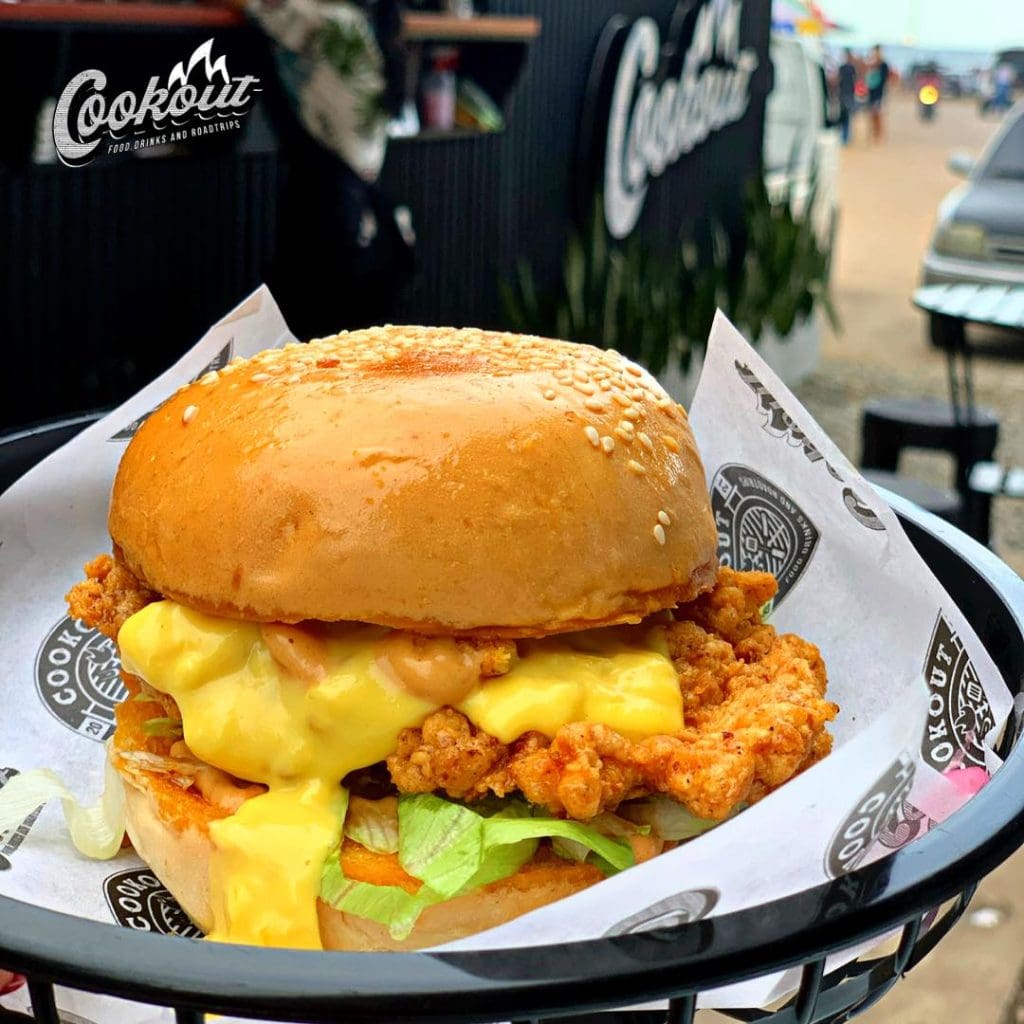 Ribs enthusiasts are surely in for a treat once they stop by at Cookout Cebu here at Naga Boardwalk as they have different flavors of ribs, where the spicy and barbeque flavored ribs are the best sellers. Marinated and seasoned well, the ribs are definitely worth the price.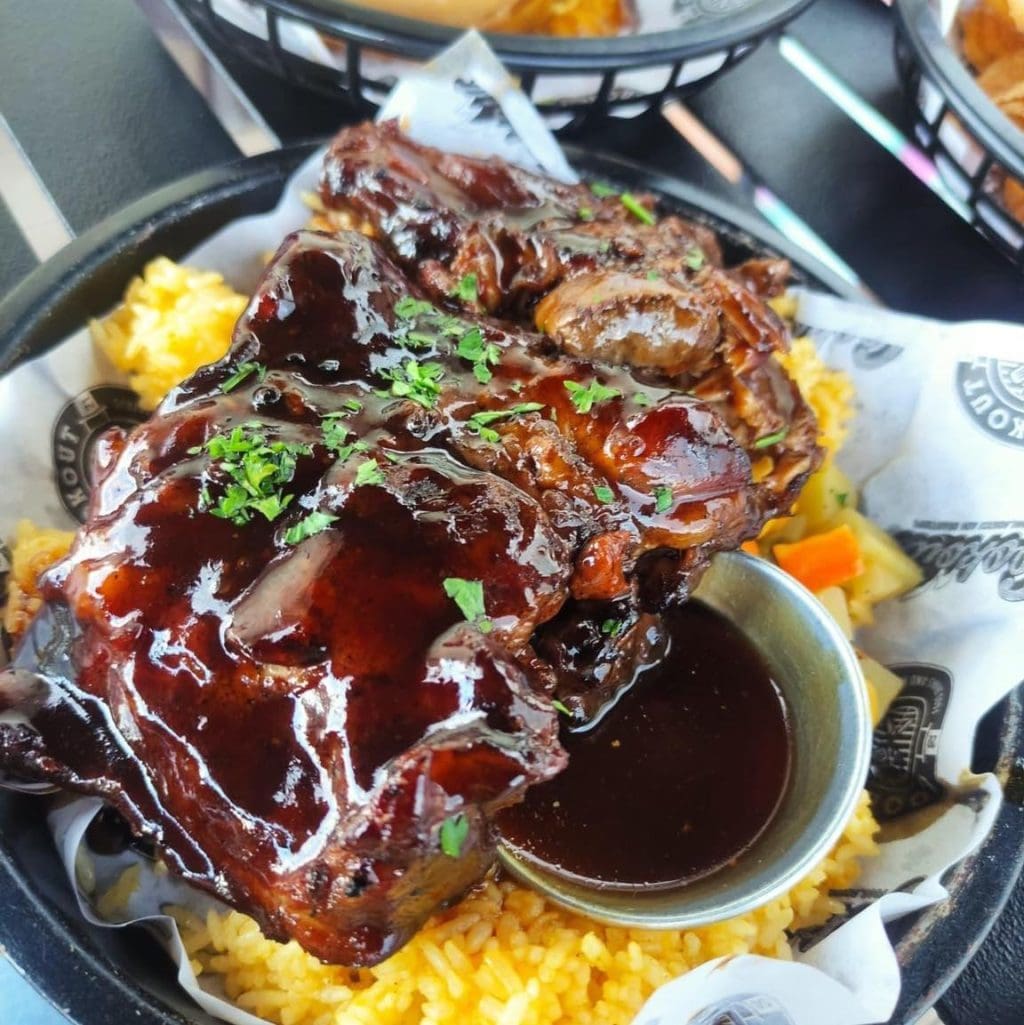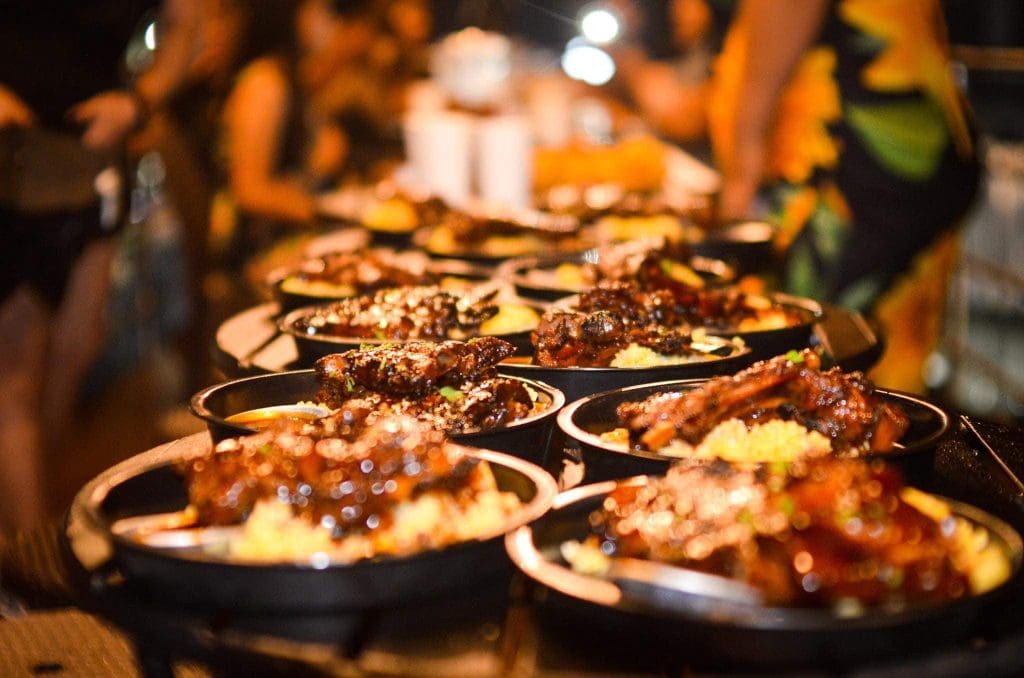 For those who are into Mexican cuisine, tacos and quesadillas are just some of the wraps that they offer. Birria Tacos, Camaron Taco, Cajun Chicken Taco, Fish Taco are the famous best-sellers in their taco dishes, with many complimenting the thin wraps and generous fillings inside.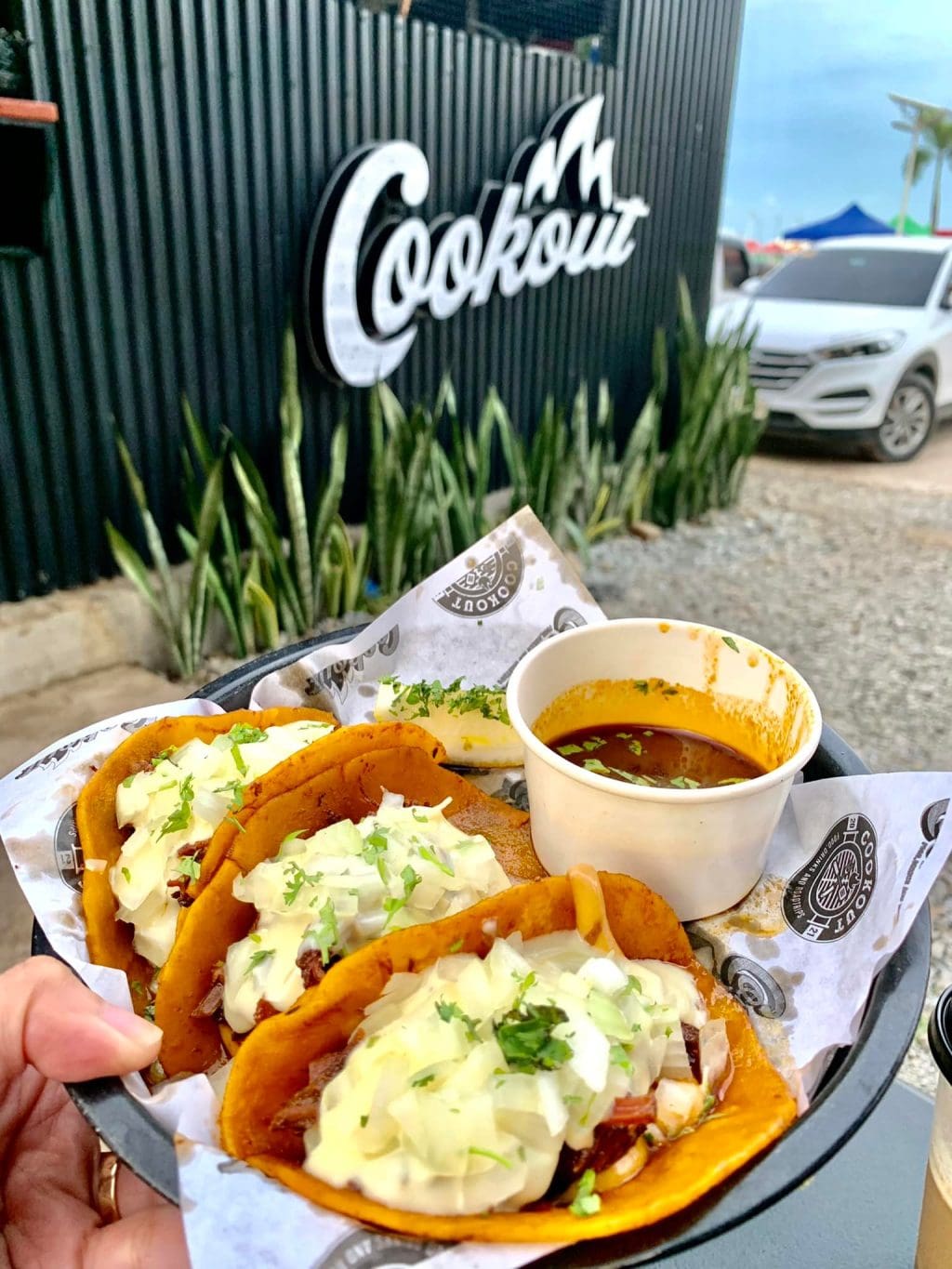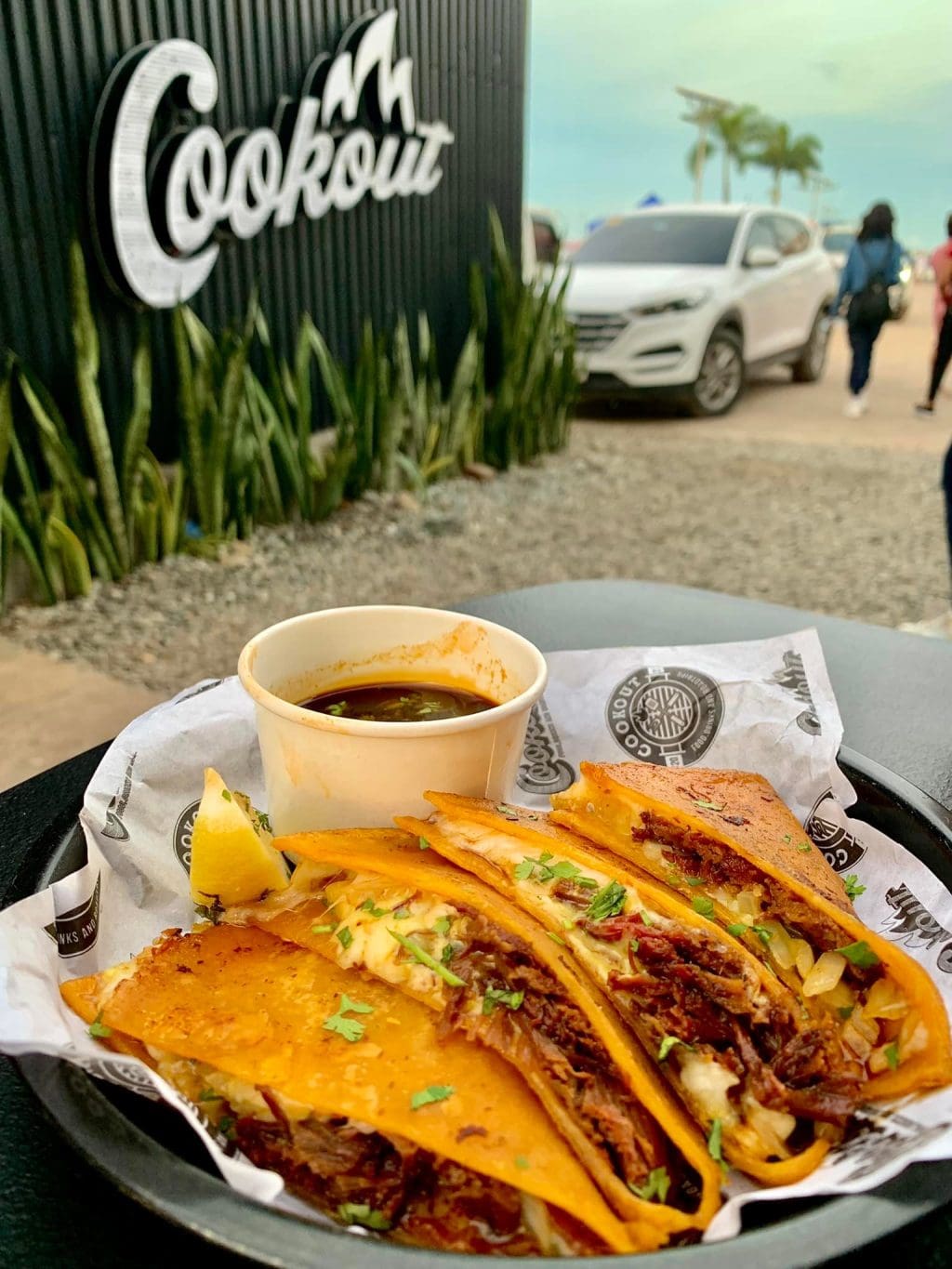 Refreshments are also readily available both liquor and non-liquor. Blue lemonade, red iced tea, sodas, yakult sojus, local beers and even tequila, all are available depending on your preference which is the perfect match for your hearty meal.
Also, their convenient location in Naga Boardwalk is an added bonus; imagine eating a tasty burger after a long day's work with a cool breeze ready to freshen you up after that greasy bite. Customers get to stroll around the boardwalk after too, proving to be a complete and delightful experience.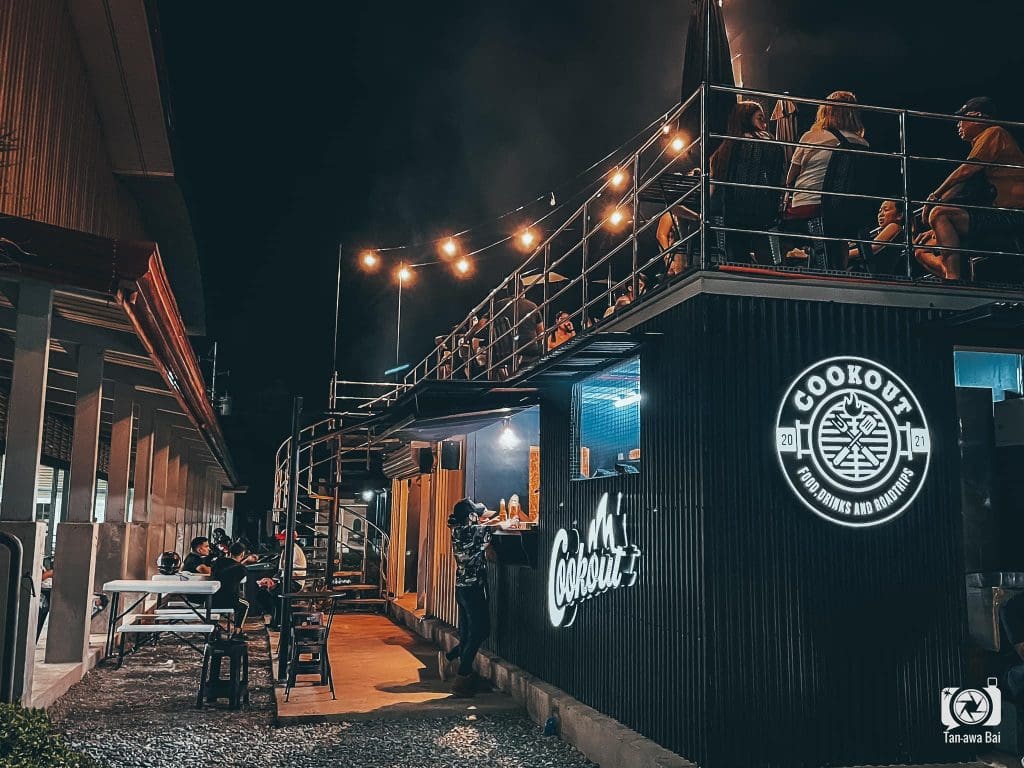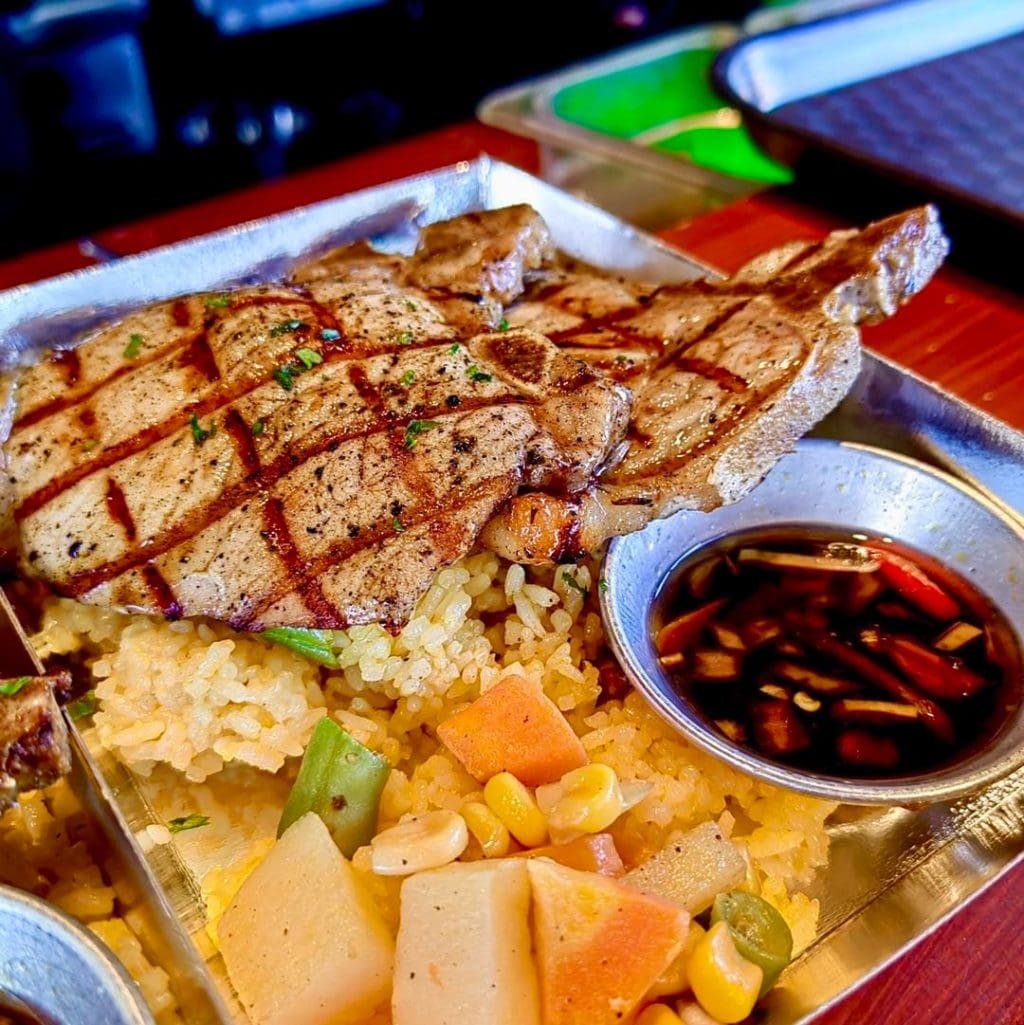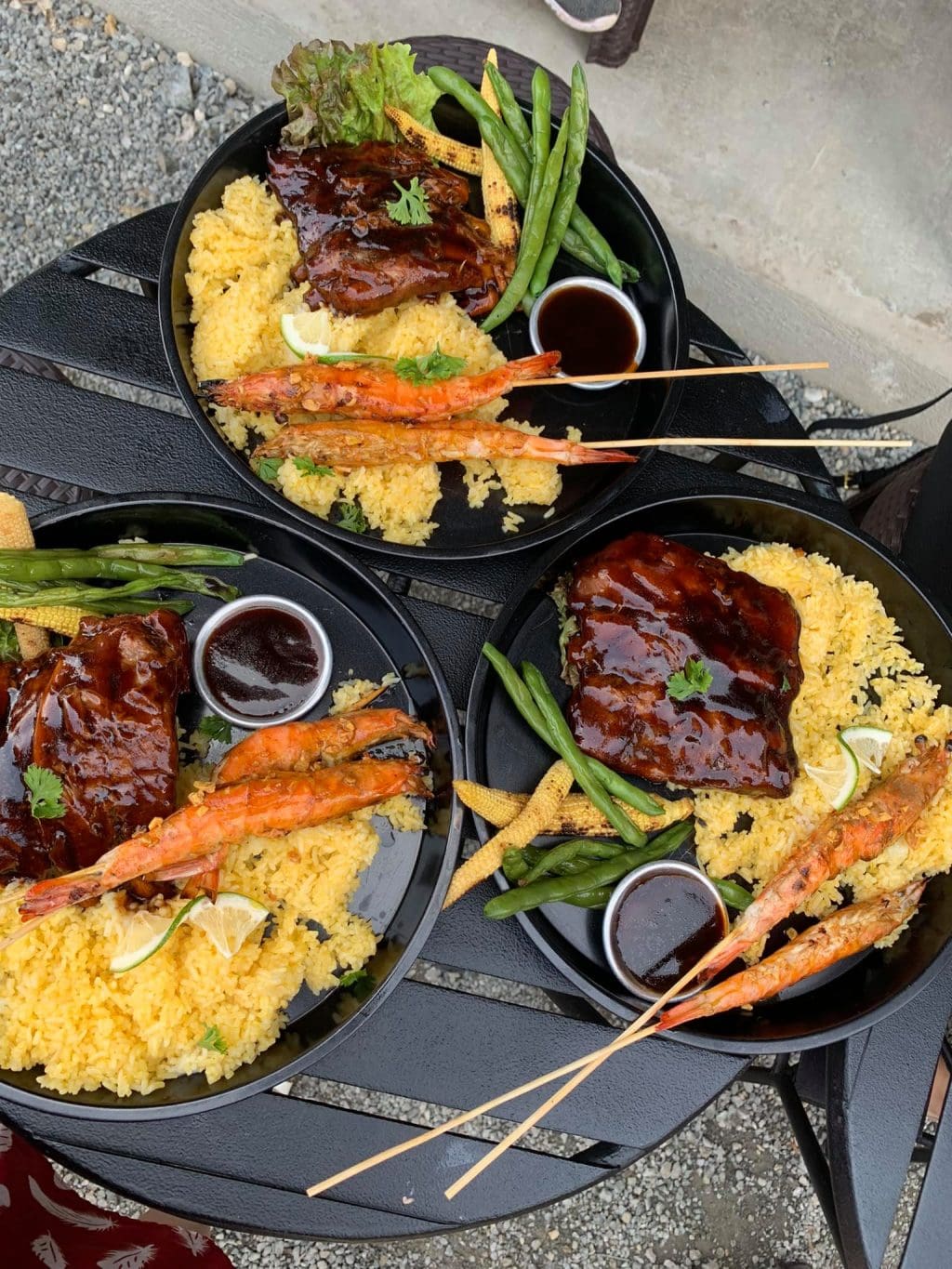 RATES: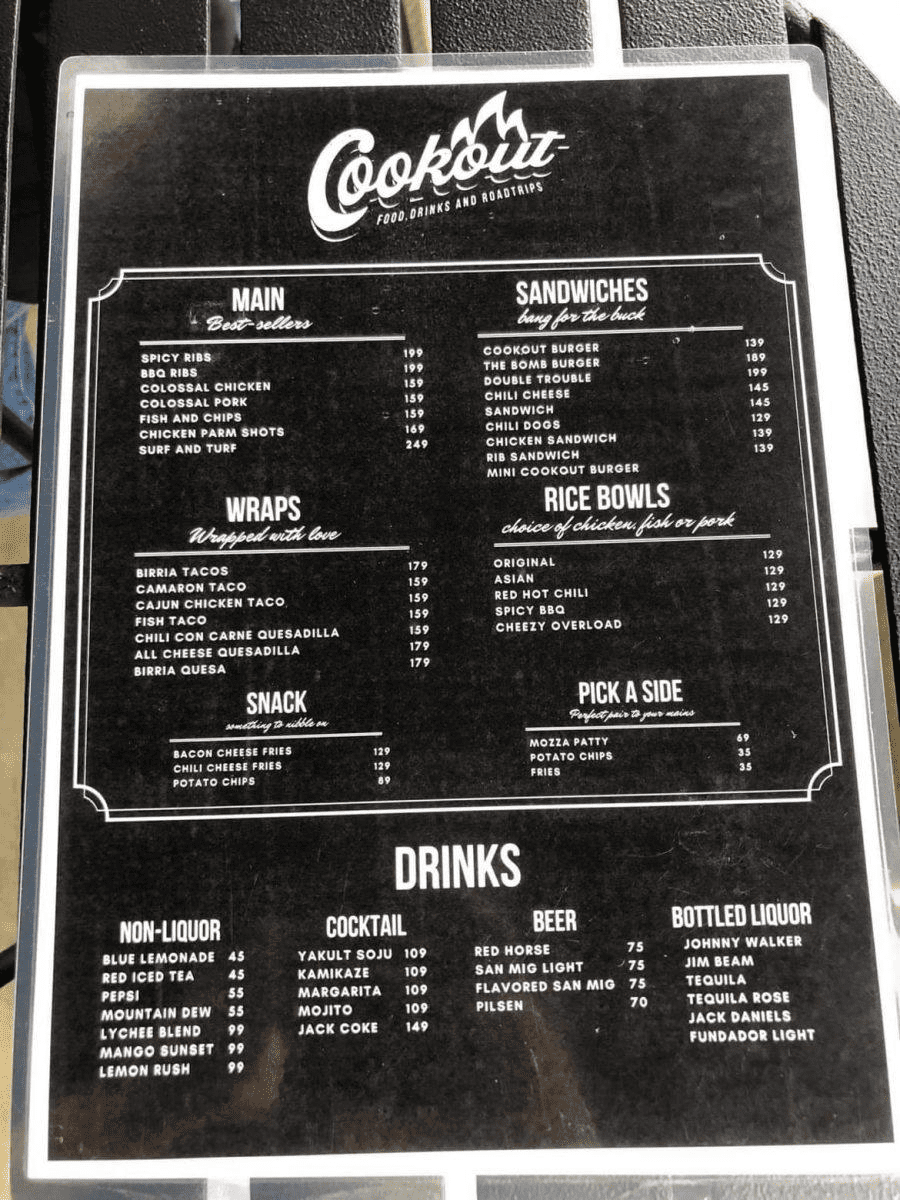 OTHER INFORMATION:
HOW TO GET THERE?
Exact Location: Naga Boardwalk, Cebu, 6037, Naga Philippines
BY COMMUTE:
Naga City is 45min to 1hr away down south from Cebu City. But may take up to 1.5 to 2 hours trip during rush hours. So if you plan to get there at night, might as well bring with you your extra patience and some food.
For commuters, you have two options:
From Colon Street, ride a jeepney with routes 09C/F, or 10F/H and drop off at Jollibee Bulacao or Pardo Church (P8 fare). From there, take another jeepney with route 44 to reach to Naga Plaza (P15 fare). There are also some 44 jeepneys from/near CIT University in N. Bacalso.
From South Bus Terminal, ride a bus bound for Bato-Oslob or Carcar. Tell the conductor that you will be hopping off at the Naga Church, which is right along the National Highway.
BY CAR: Navigate with Waze or Google Maps and set your destination to "The Cookout Cebu" in Naga Boardwalk, Naga. Parking space is available.