Wake up, eat, work and repeat. This has been a routine for most of you, where you only get to see the four corners of the office and nothing more after. But if you're looking for a sign to get away from your daily stresses even just for a while, this is the sign you're looking for!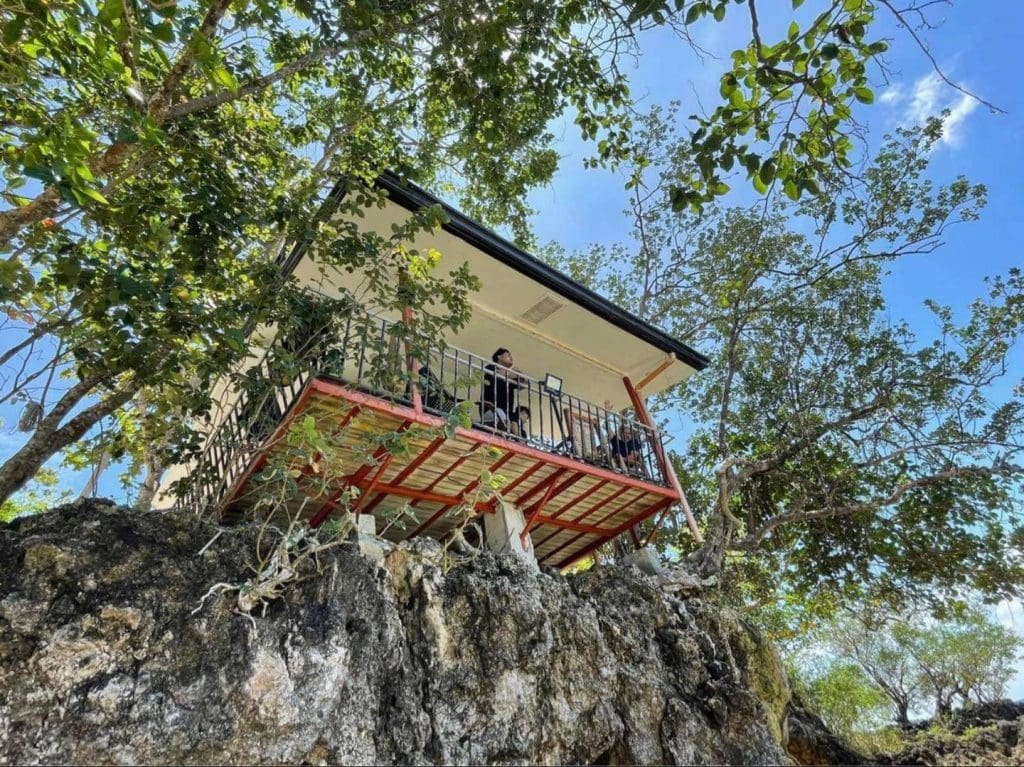 In the beautiful town of Asturias in northwest Cebu, take on the rest you've wanted all this time at Tabique by the Sea, where the sun meets the sea and nature is one with you! With the impressive views around and relaxing atmosphere, you're in for a treat and an experience you'll want to relive all over again!
GETTING ONE WITH NATURE
Located in Barangay Santa Lucia in Asturias, Tabique by the Sea is a beachfront bed and breakfast with private, air-conditioned beach cottages. Here, visitors may enjoy amenities and a secluded length of sand beach. Additionally, the entire area is a great place to connect with nature, especially with kids.
Wetland birds like egrets, sandpipers, and kingfishers can be found in the nearby mangroves and fishpond behind the property as well. Hermit crabs, brittle stars, and mudskippers can be found in the small pools that are left in the tidal flats as the tide recedes in the morning. At low tide, Bagacawa Hill can be seen behind the rocks with magnificent vistas if you venture further north.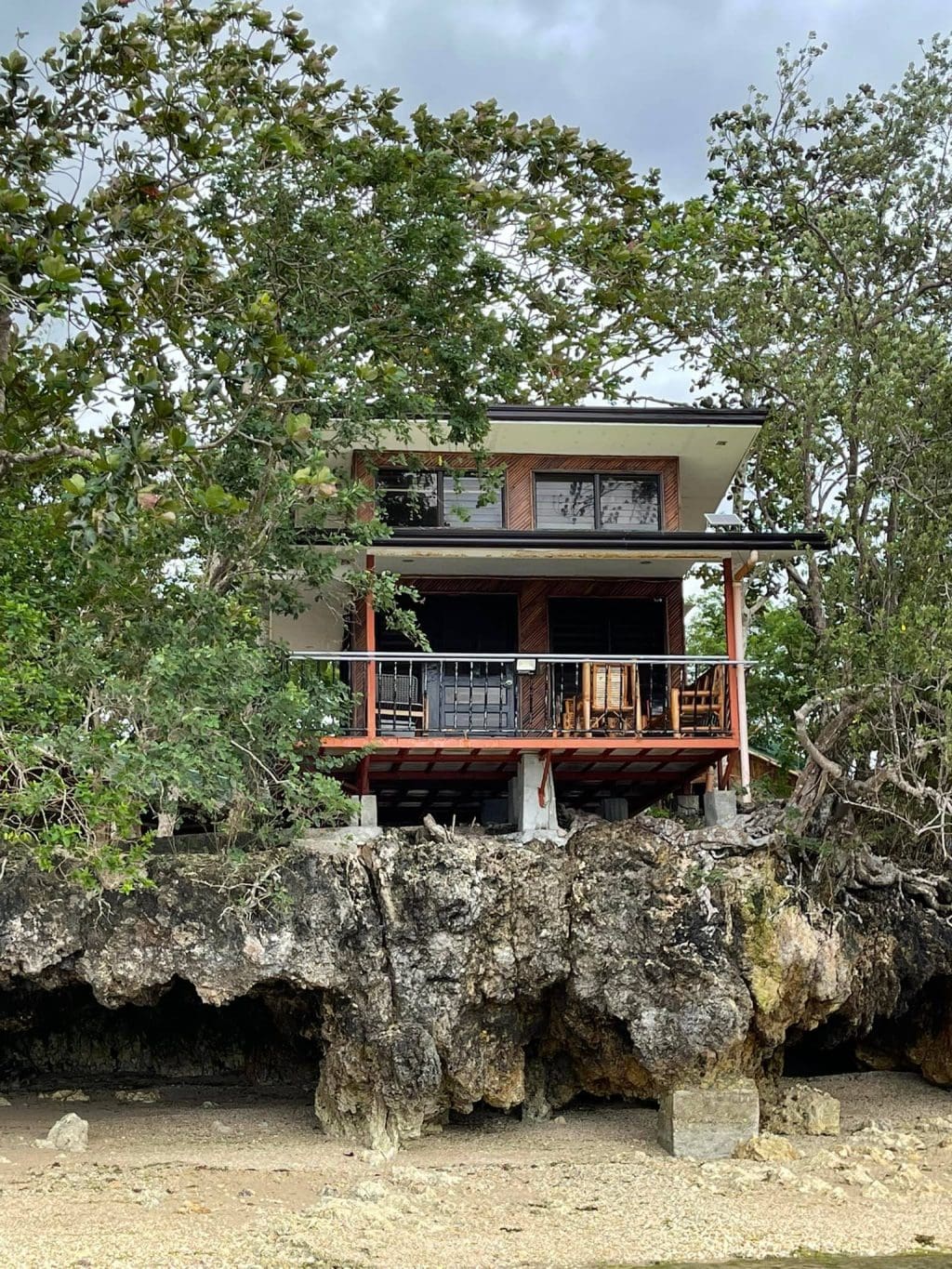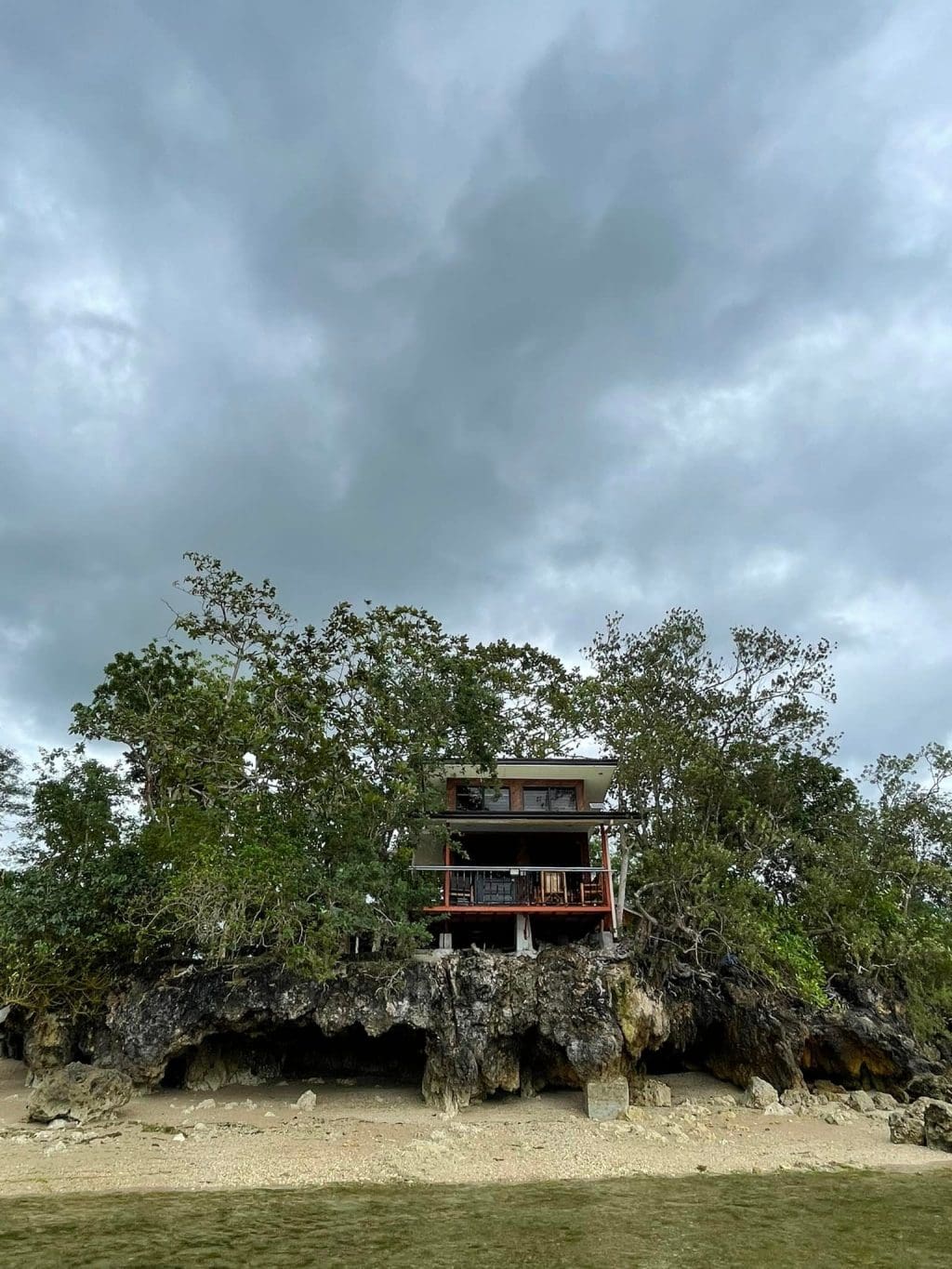 Sunsets over the Taon Strait at the end of the day cast a wonderful golden glow along the shoreline. You can gather around a free campfire for warmth as the night grows chillier.
UNPLUGGING AND UNWINDING
There are many places to rest and take in nature's soundtrack of rustling leaves and the salty breeze for those who need to unplug and decompress. In addition to a lounge bed and a net hammock outside, the balcony offers a table with chairs and a rocking chair. While swimming or exploring the beach, a little cave beneath the Bamboo House is a perfect place to escape the midday sun.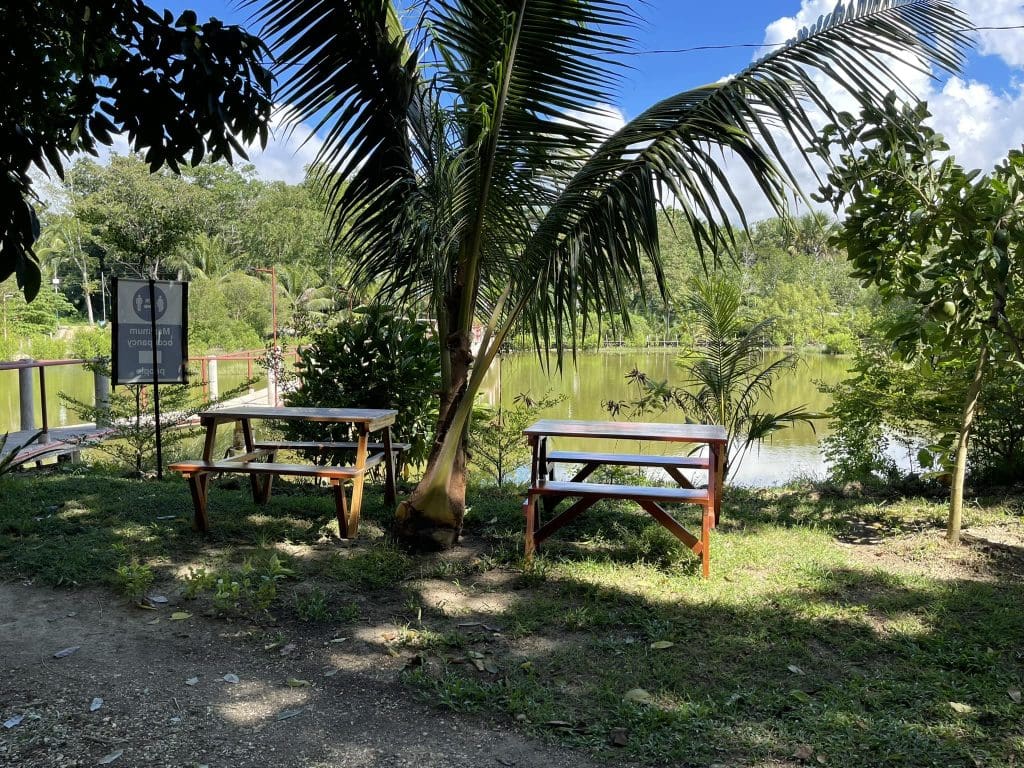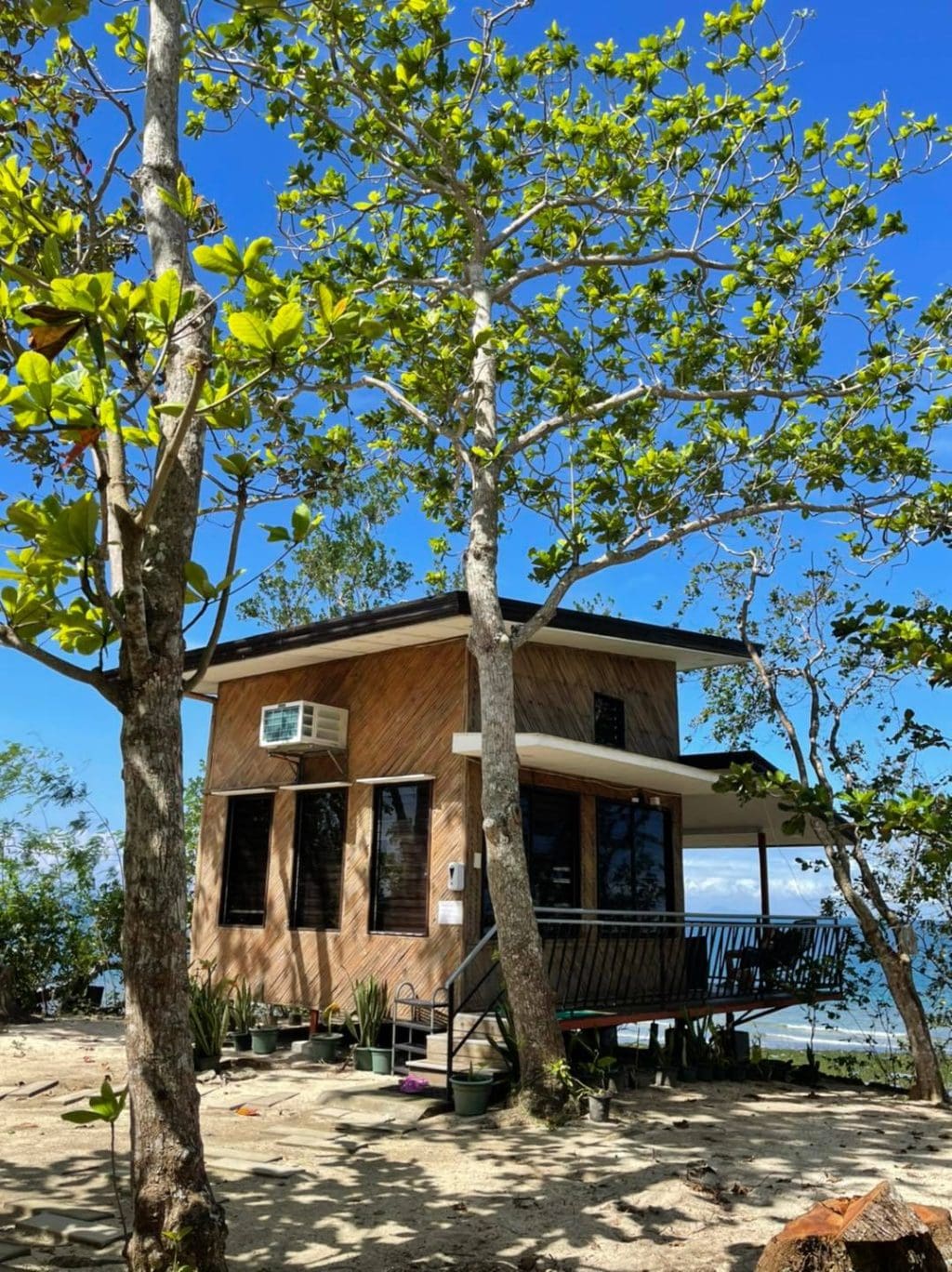 Design-wise, an expansive concrete jetty that extends to the tidal flats divides the beachfront property in half. Each guest has access to a private area of the beach. Two Tepee Houses, which are A-frame homes with room for three people each, may be found in the northern section.
The Bamboo House, a loft-style building with an overhanging balcony, located right on the edge of a limestone outcrop and overlooking the seashore below, can accommodate bigger parties in the resort's other half. This beach home can accommodate up to 10 people and includes an additional sleeping room with mattresses on the little loft above. It contains two bunk beds on the lower level.
When dining, it is recommended for visitors to either bring enough food to have the caretaker make their meals or prepare their meals in the kitchen. A gas stove, refrigerator, kitchen utensils, and charcoal grilling station are all included in the kitchen's amenities. However, guests may also choose to stop by their café, the Tabique Café.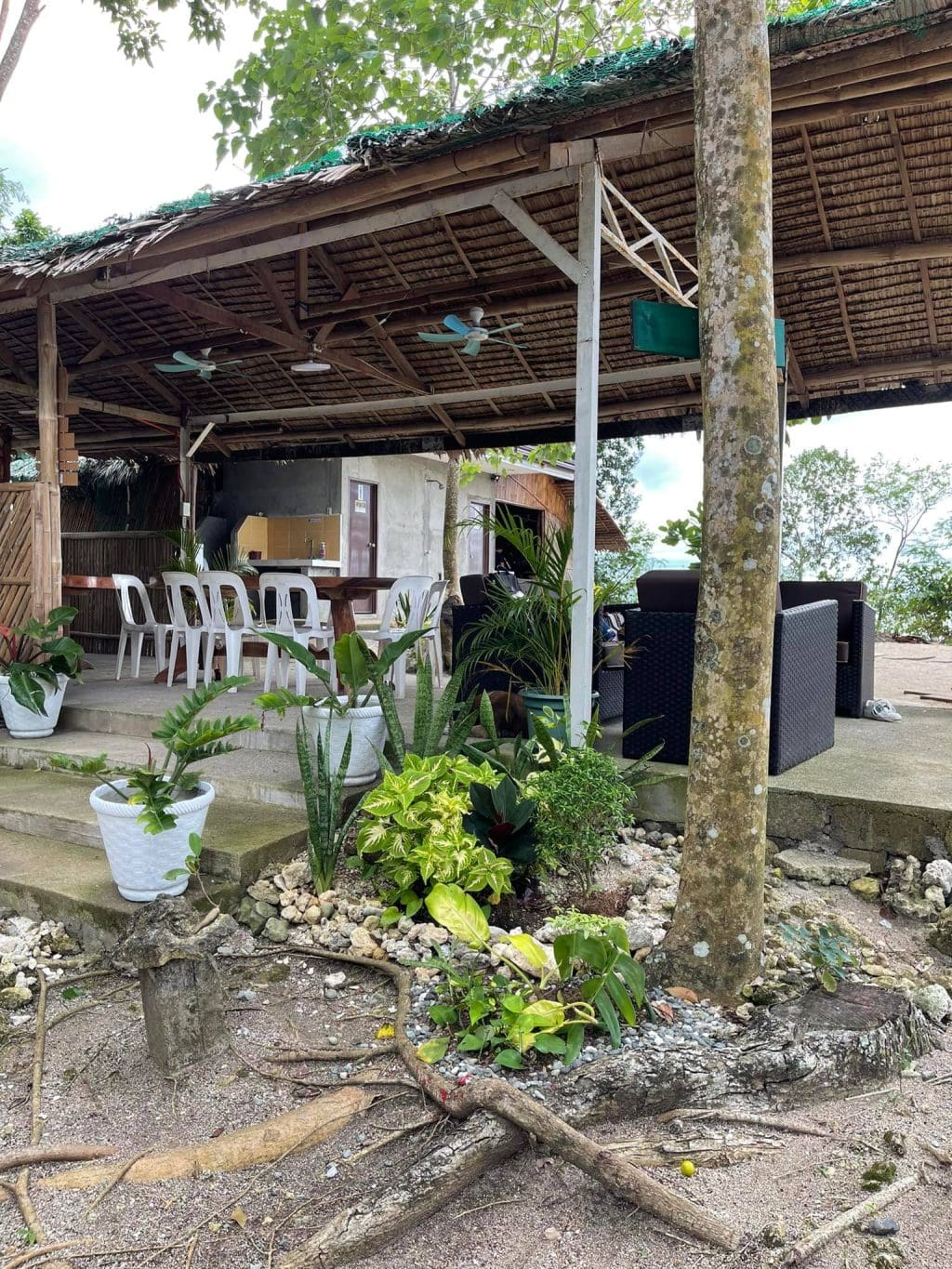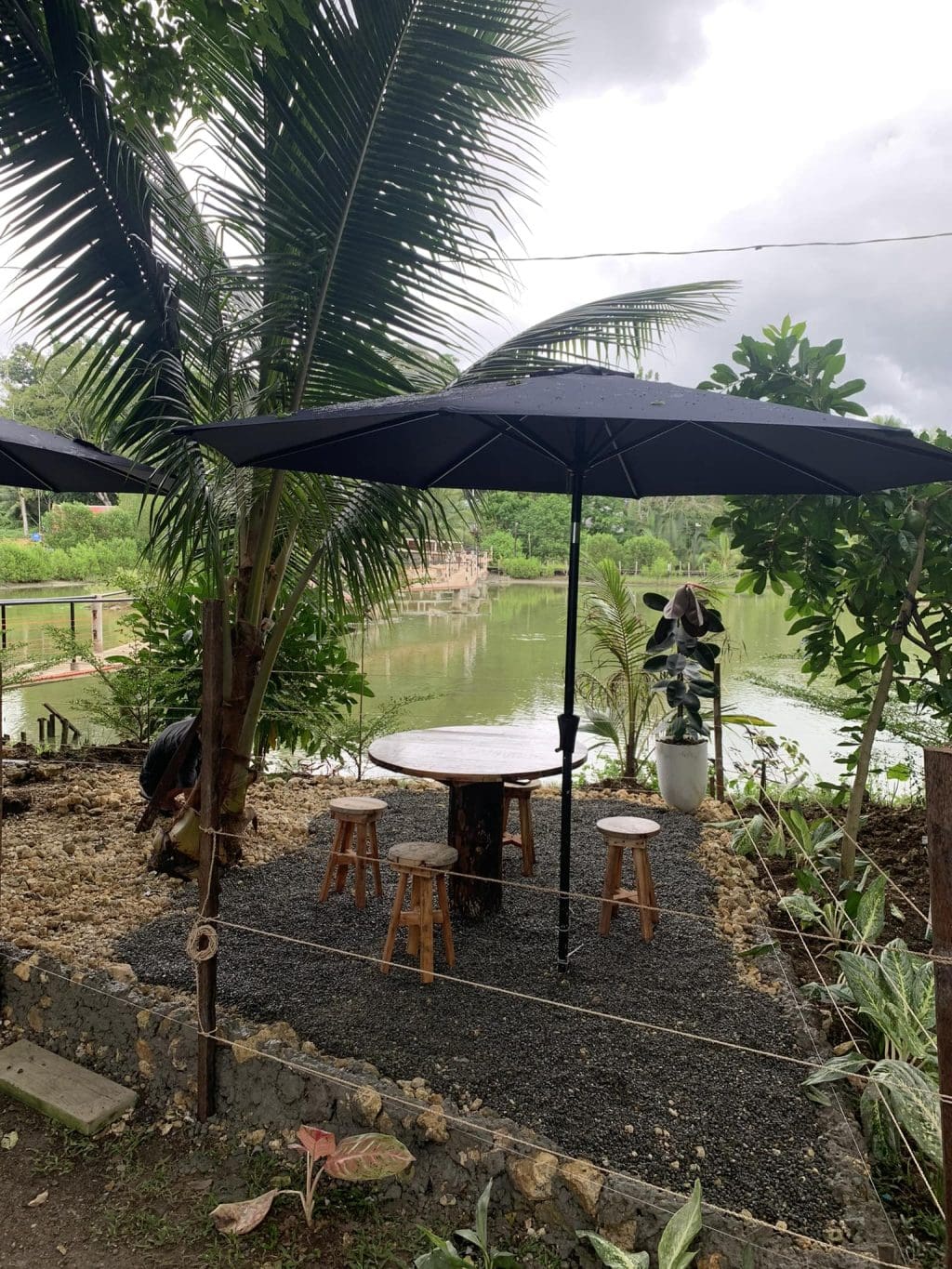 RATES & OTHER INFORMATION
DAY USE:
Check-in: 2:00 PM to 8:00 PM
Check-out: until 12:00 PM
RATES:
Tepee House: ₱2,500 per night (weekdays)/₱3,500 per night (weekends), maximum of 4 persons
Bamboo House: ₱8,000 per night (weekdays)/₱6,500 per night (weekends), maximum of 10 persons
OTHER INFORMATION:
HOW TO GET THERE?
Exact location: Brgy. Sta. Lucia, Asturias, Cebu
BY PUV: Take an air-conditioned Tuburan-bound van (also known as a v-hire) from Cebu City by using the Cebu Transcentral Highway from the PUV terminals at either IT Park (across Ayala Malls Central Bloc) or Cebu Business Park (Ayala Center Cebu). Tell the driver to drop you off at "Sangi Santa Lucia," the intersection for the Asturian village of Barangay Santa Lucia (₱ 180, 2 hours).
Note that guests are transported to IT Park at no cost if vans are not fully booked at Ayala Center. Daily trips depart from 5:00 am to 7:00 pm. The trip to Tabique by the Sea takes a habal-habal (motorcycle taxi) or tricycle five minutes from the intersection.
BY CAR: Navigate with Waze or Google Maps and set your destination to "Tabique by the Sea" in Asturias. Parking space is available.