Switch to Watsons brand and Save big on your everyday essentials!
Living well doesn't mean having to spend big, and that's exactly what customers can enjoy with Watsons own brand essentials!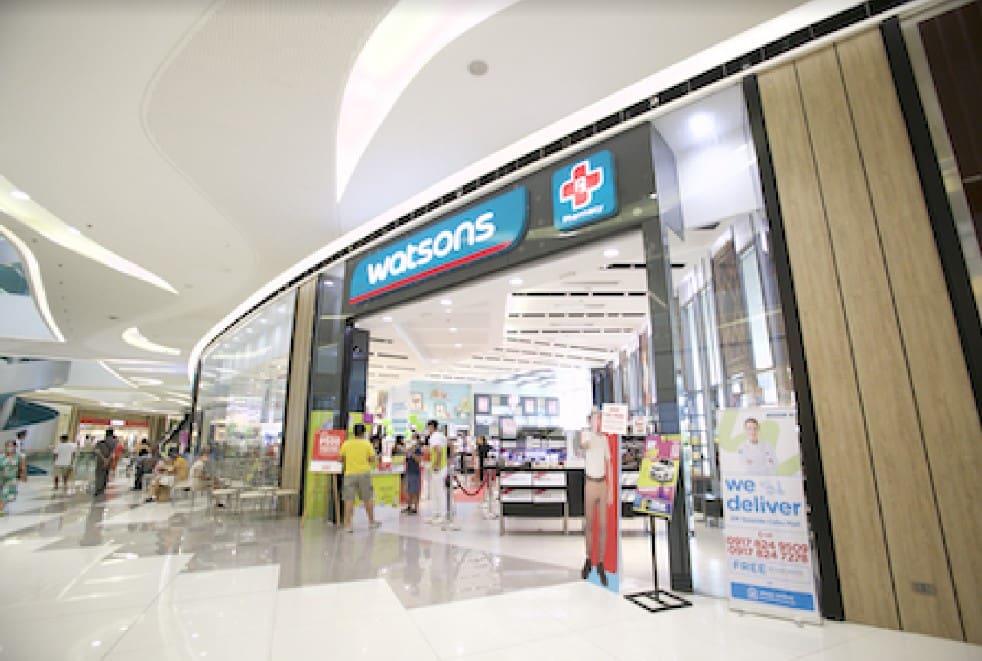 The brand's biggest and longest-running campaign, Switch and Save, encourages everyone to make the switch to Watsons brand essentials and enjoy up to 80% savings on top quality products. Watsons brand offers thousands of products covering all categories—from health essentials, personal care, skin care, baby care, paper goods and cotton, hair care, and more. Customers can be assured that all Watsons brand products are guaranteed to provide outstanding quality and effectiveness. Watsons is committed to providing only the best to their consumers because they know how customers depend on their products day in and day out, so all Watsons products are created with customer care and satisfaction at heart.
Did you know? Before a Watsons brand product makes it to store shelves, it goes through an extensive process to assure that it is top quality—from supplier selection, research and development, manufacturing, and post-market surveillance.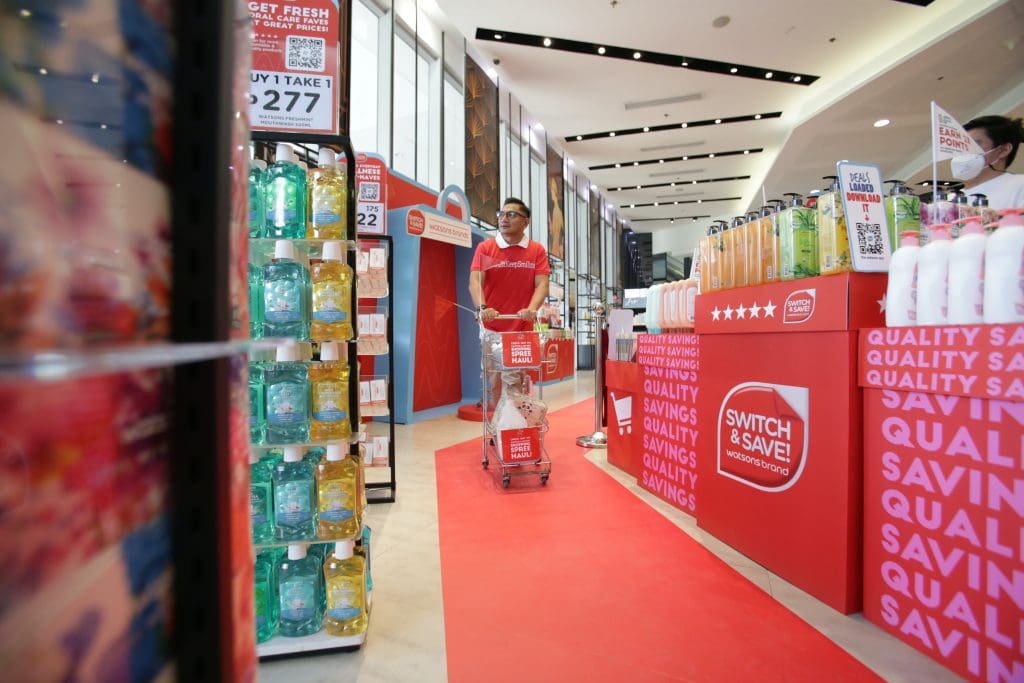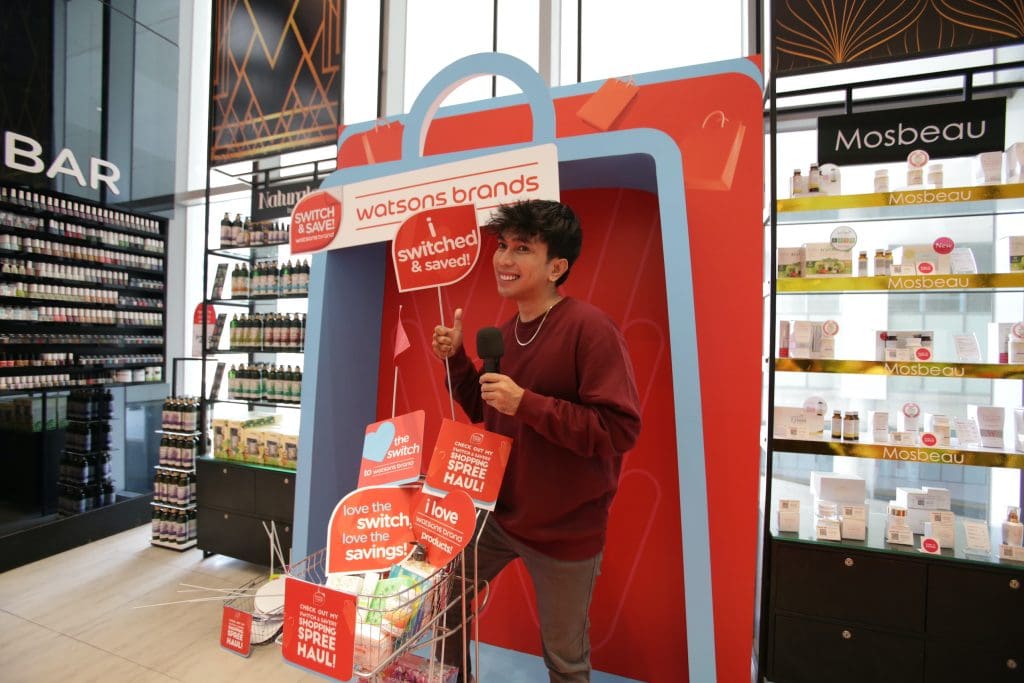 Last June 20, 2022, Watsons Philippines held the first Switch and Savers' Shopping Spree in SM Megamall—the brand's first in-person event in almost 3 years. In attendance were various KOLs and media personalities who all enjoyed a day of in-store shopping. Guests restocked their Watsons brand favorites—like the famous hand soaps and wet wipes—and discovered exciting new Watsons brand products that
they just had to add to their carts to check out!
Following the success of this event, Watsons Philippines has taken the Switch and Save shopping experience to Cebu! On August 26, the Watsons store in the UGL Seaview Wing of SM Seaside was decorated in red and white and Watsons Brand products were the highlight. Customers enjoyed shopping from a wide assortment of health and wellness essentials, baby products, personal care-must-haves, and more. Unique to the Cebu experience is the Swatch and Save booth, where shoppers can try various Watsons Brand products, take photos of their favorites at the Switch and Save photo booth, and post their picks in exchange for freebies and vouchers.
Another highlight of this event was that the first 500 Watsons Club members that shopped for the day were treated to a P500 gift voucher that they could use for a minimum spend of P800 worth of Watsons Brand products.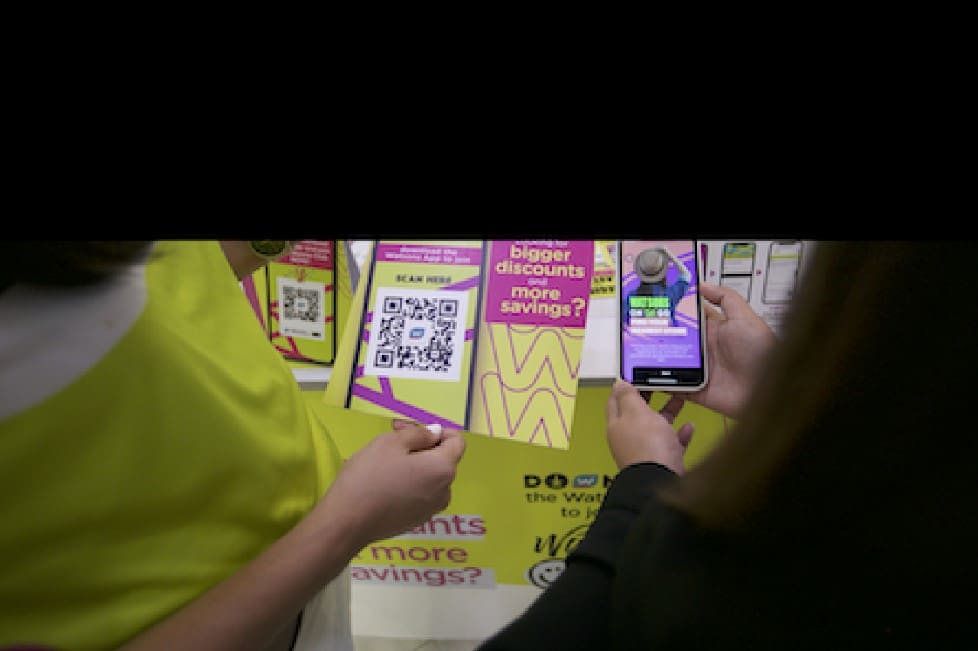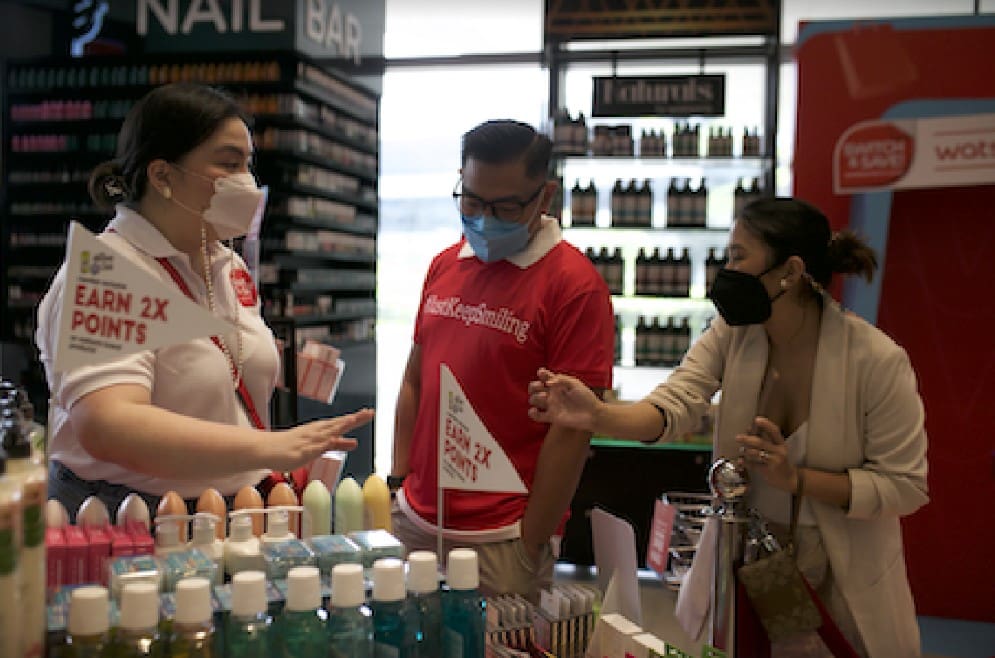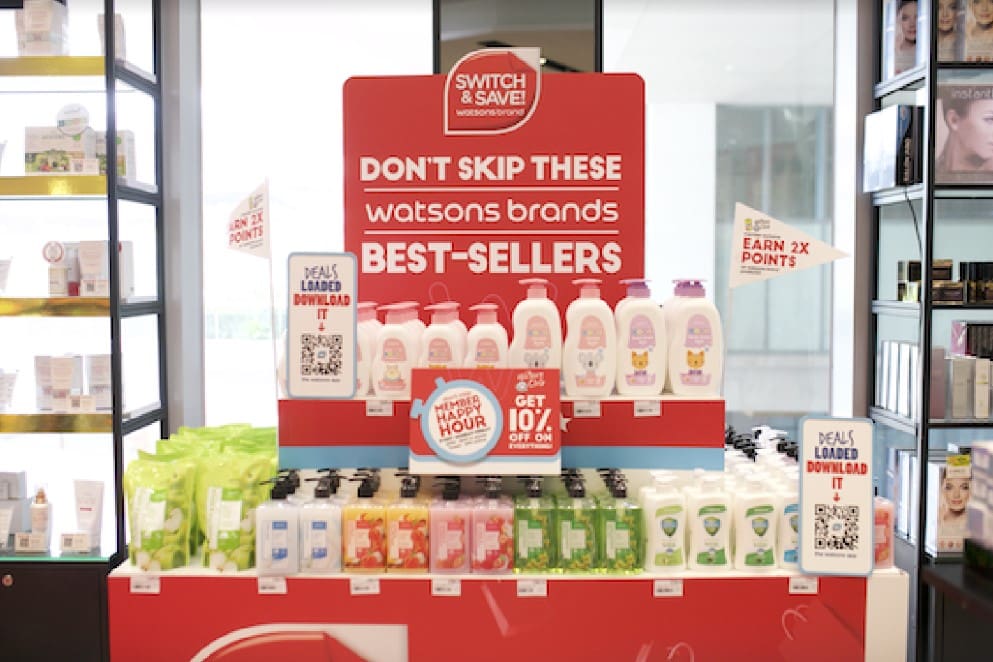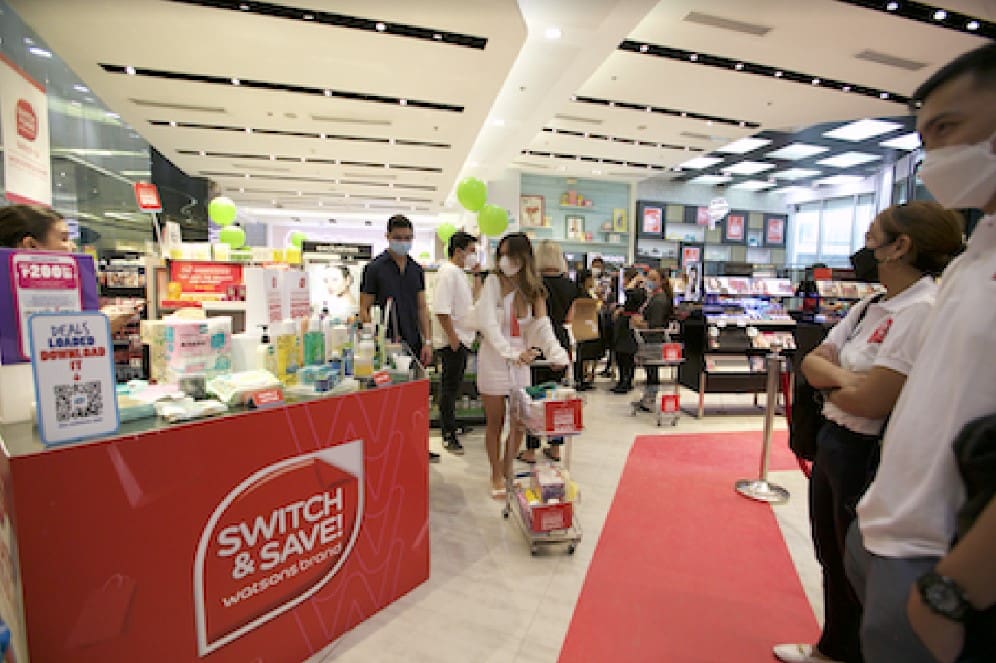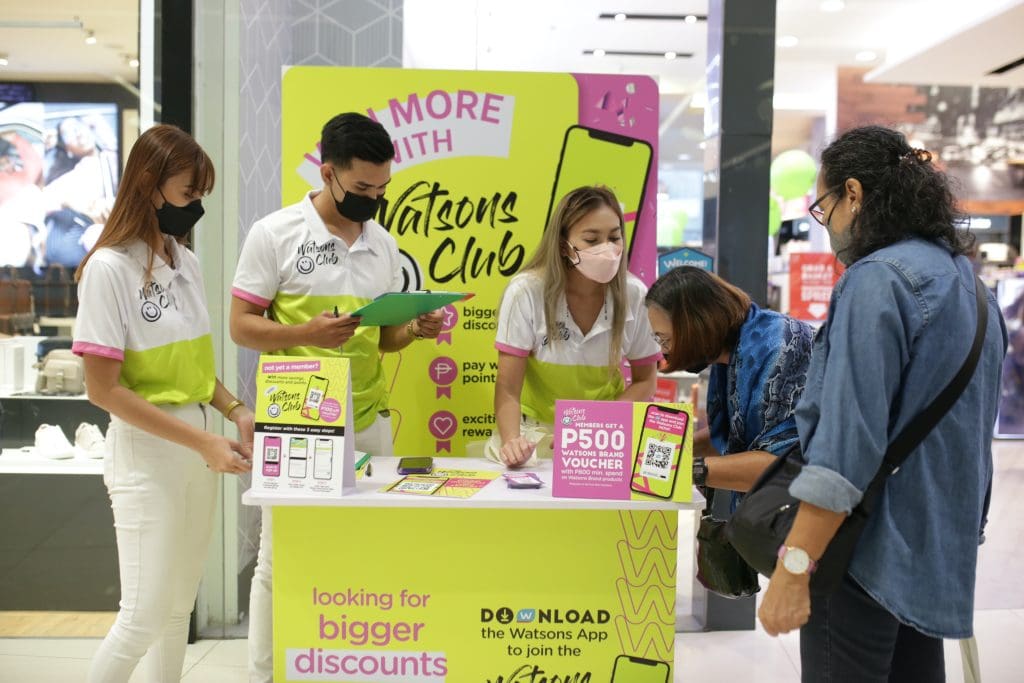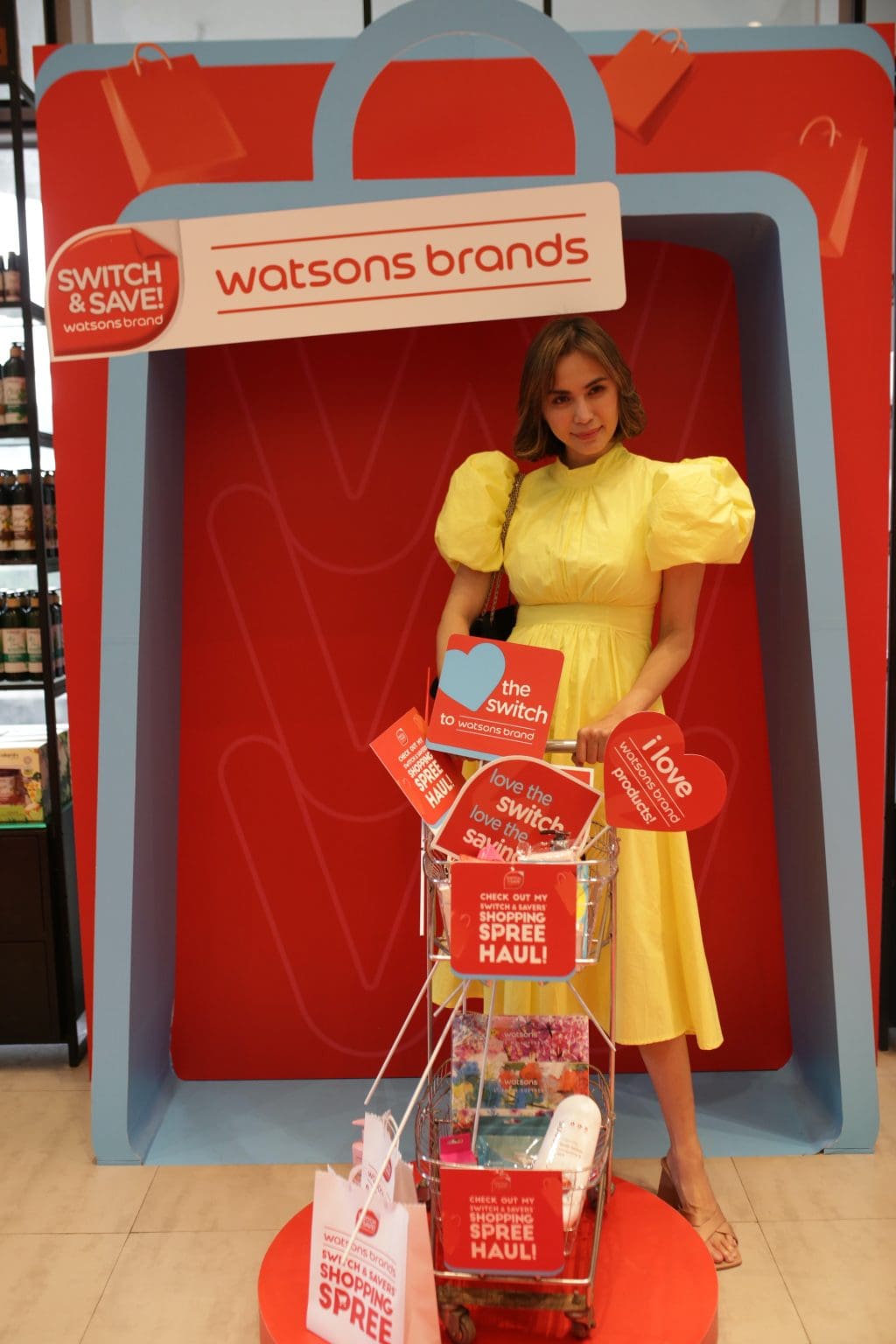 Here are just some best-loved products that shoppers added to their carts:
1. Watsons Vitamin E 6PLUS1 400IU CAP Watsons
₱70.5 SRP (PROMO: special offer of 6 capsules with 1 capsule for free)
Rich in antioxidants, and optimal for skin health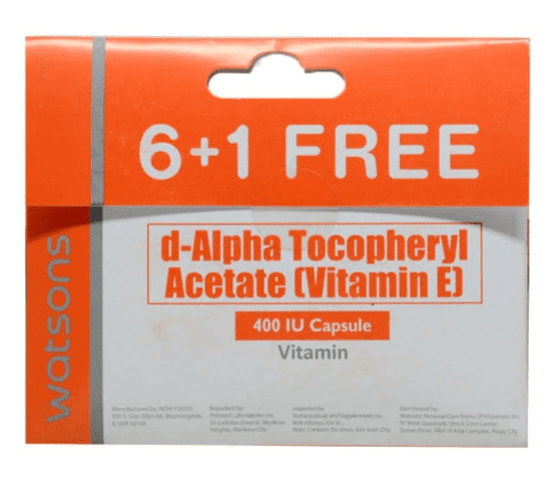 https://www.watsons.com.ph/vitamin-e-400iu-capsules/p/BP_10101309
2. Watsons Glutathione and Milk Thistle + Alpha Lipoic Acid 6+1 Capsules
₱300 SRP for 6+1
For fairer and glowing skin, take Watsons Gluthatione and Milk Thistle + Alpha Lipoic Acid daily!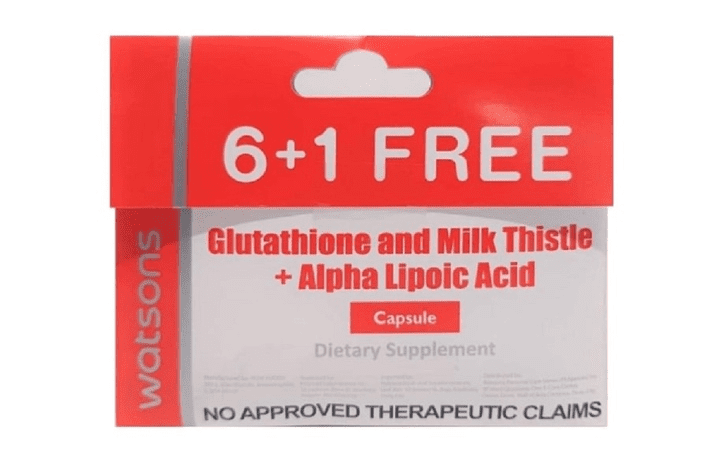 https://www.watsons.com.ph/glutathione-and-milk-thistle-alpha-lipoic-acid-6-1-capsules/p/BP_10101318
3. Watsons Sodium Ascorbate + Zinc 1000g/35mg 1 Effervescent Tablets
₱197.75 SRP
This health essential gives your immune system a boost, protecting you from viruses and bacteria. Just drop one tablet in a glass of water and enjoy.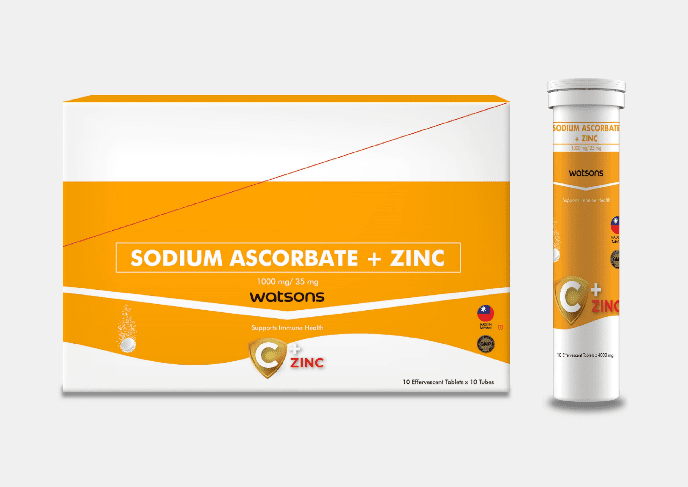 https://www.watsons.com.ph/sodium-ascorbate-zinc-1000g-35mg-1-effervescent-tablet/p/BP_50027638
4. Watsons Ascorbic Acid
₱63 SRP for 30 pieces, ₱3 SRP each
A must-have to keep the body healthy and strong.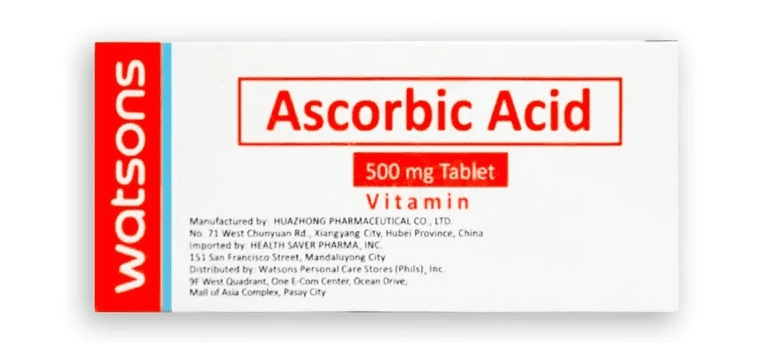 https://www.watsons.com.ph/ascorbic-acid-500mg-1-tablet/p/BP_10096377
5. Watsons Vitamin B-Complex 100 mg/5mg/50mcg Tablet
₱4.75 SRP per piece
This product contains B-complex vitamins (Vitamin B1, B6, B12) that supports overall nerve health.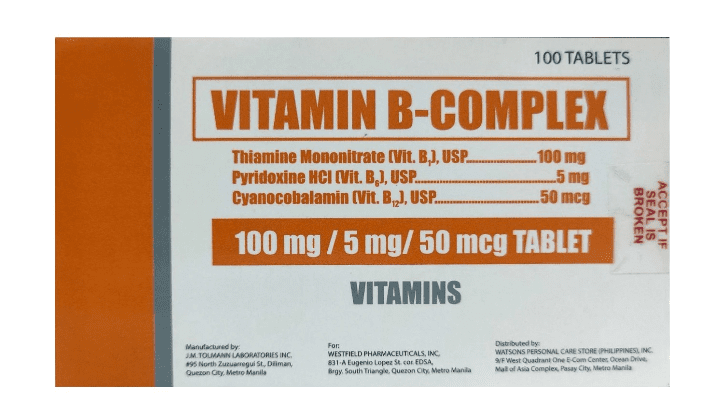 https://www.watsons.com.ph/vitamin-b-complex-100-mg-5mg-50mcg-tablet-sold-per-piece/p/BP_50033276
6. Watsons Goat Milk Scented Cream Hand Soap
₱186 SRP, BUY1TAKE1
Watsons handwashes has "moist active" formula, so your hands will never feel dry even with regular handwashing.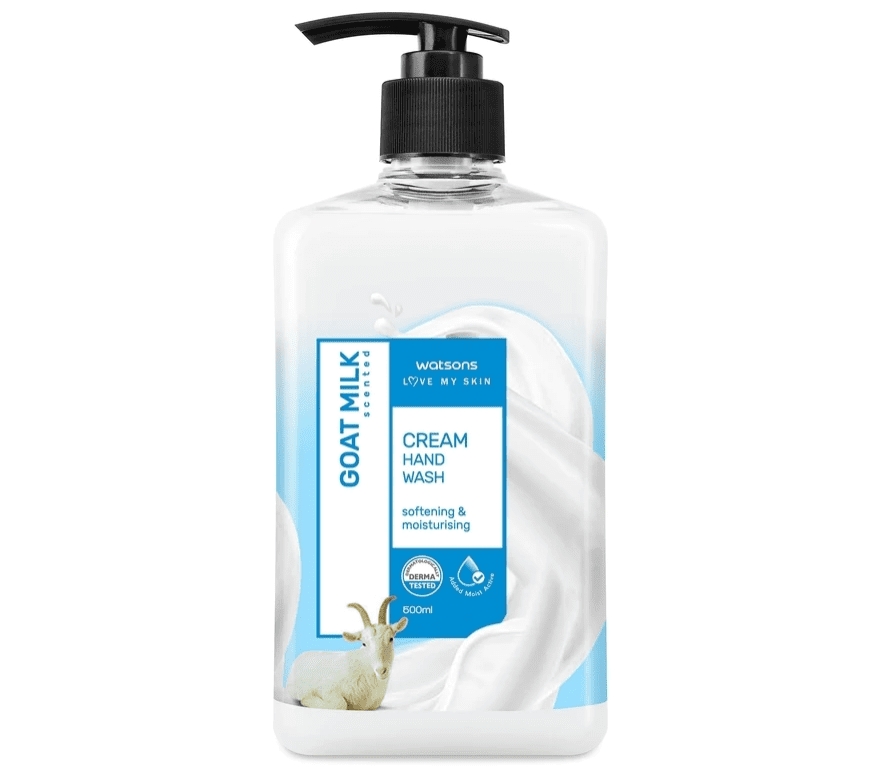 https://www.watsons.com.ph/goat-milk-scented-cream-hand-wash-500ml/p/BP_50019784
7. Watsons Tea Tree Nose Porestrips 10s
₱139 SRP
Get rid of those stubborn blackheads and control oil production with Watsons Pore Strips—a worthy addition to your pampering skincare routines!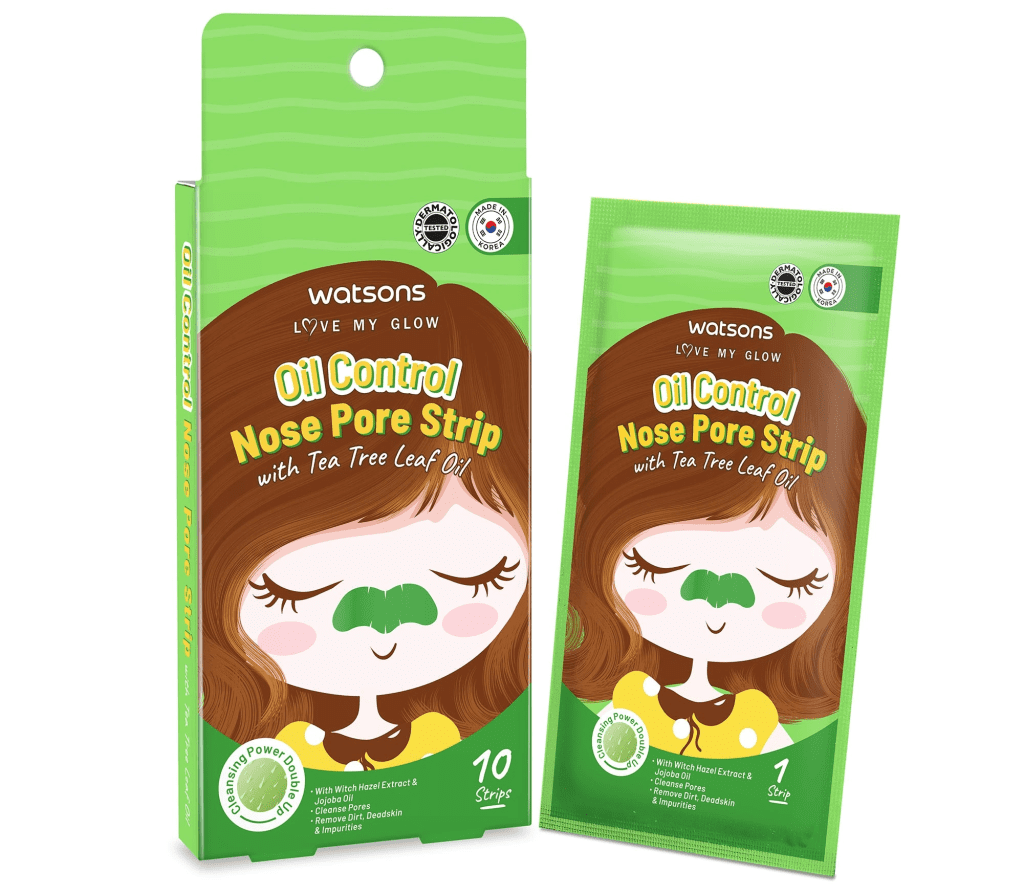 https://www.watsons.com.ph/oil-control-nose-porestrips-with-tea-trea-oil-10-strips/p/BP_50032736
8. Watsons Intensive Whitening Milk Body Oil 500mL
₱199 SRP
A lightweight body lotion formulated with Vitamin C, Aloe Vera and Argan Oil to make skin healthy and radiant.
https://www.watsons.com.ph/intensive-whitening-oil-in-body-milk-500ml/p/BP_50012536
9. Watsons Scented Shampoo Aloe and Lilac
₱309 SRP BUY1TAKE1
With "HAIR RENEWAL COMPLEX" bringing together powerful botanical extracts, Aloe and Lilac variant is your daily companion to soothe and hydrate normal to oily hair.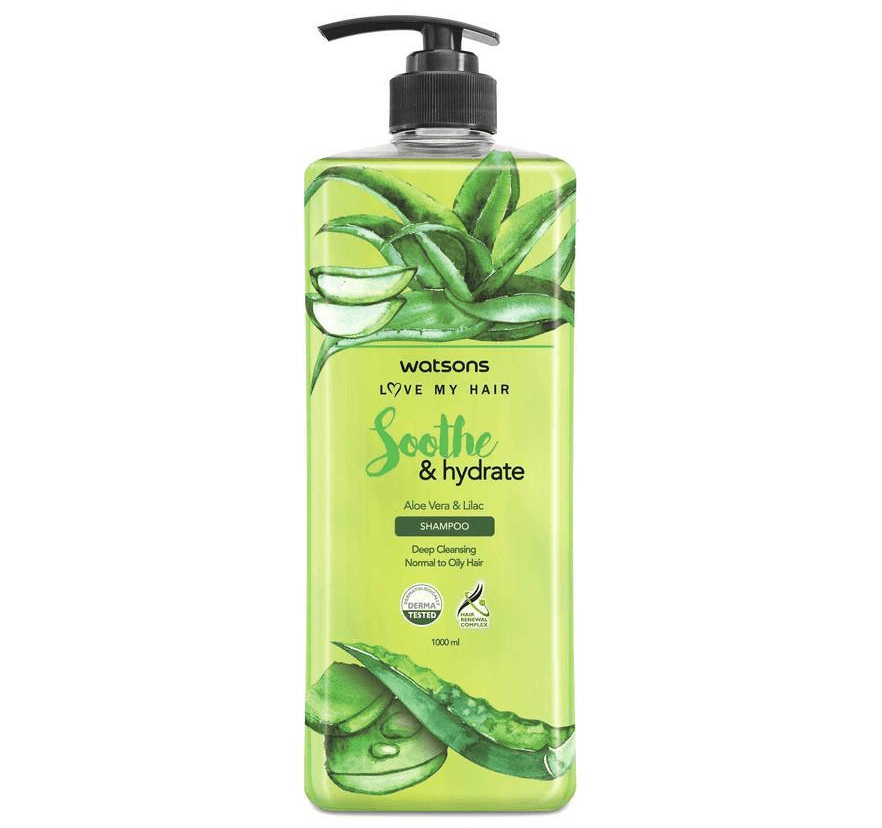 https://www.watsons.com.ph/aloe-vera-lilac-soothe-hydrate-nourishing-shampoo-1000ml/p/BP_10089667
10. Watsons Cool Mint Mouthwash 500mL
₱277 SRP BUY1TAKE1
Helps reduce plaque formation and prevent cavities to help freshen breath—a must-have for every day!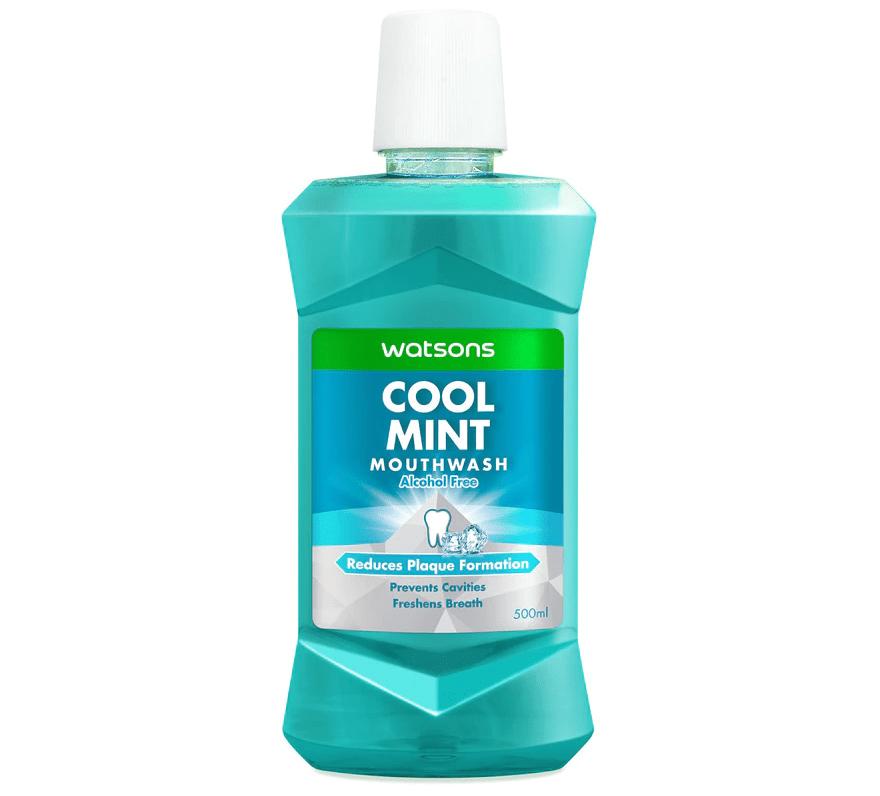 https://www.watsons.com.ph/cool-mint-mouthwash-alcohol-free-500ml/p/BP_10078325
11. Watsons Gentle Baby Bath 850mL
₱320 SRP BUY1TAKE1
Formulated with Vitamin E to moisturize and gently cleanse your baby's skin without drying.
https://www.watsons.com.ph/gentle-baby-bath-850ml/p/BP_50010148
12. Watsons Round Puffs 100s
₱72 SRP
Lint Free and 100% Premium Quality Pure Cotton. Great for applying skincare and removing makeup among many other uses!

https://www.watsons.com.ph/round-puffs-100s/p/BP_50008032
Another amazing perk of switching to Watsons brand? Watsons club members can enjoy 2x more points with every purchase of Watsons brand products, while elite members enjoy 5x more points.
Aside from shopping in Watsons' over 900+ stores nationwide, customers can also shop via the Watsons app and enjoy an even wider selection of Watsons brand products!
What are you waiting for? Switch and Save today!