"Odette ka lang, Cebuano mi."
Sugbo Mercado, the most popular food market in Cebu City, is finally re-opening again starting on January 19, 2022, and a lot just feel giddy about it!
The food market is one of the many establishments in Cebu that have been badly wrecked by Super Typhoon Odette last December 16, 2021. In fact, its photos surfaced all over social media and national news; that's how bad it got hit.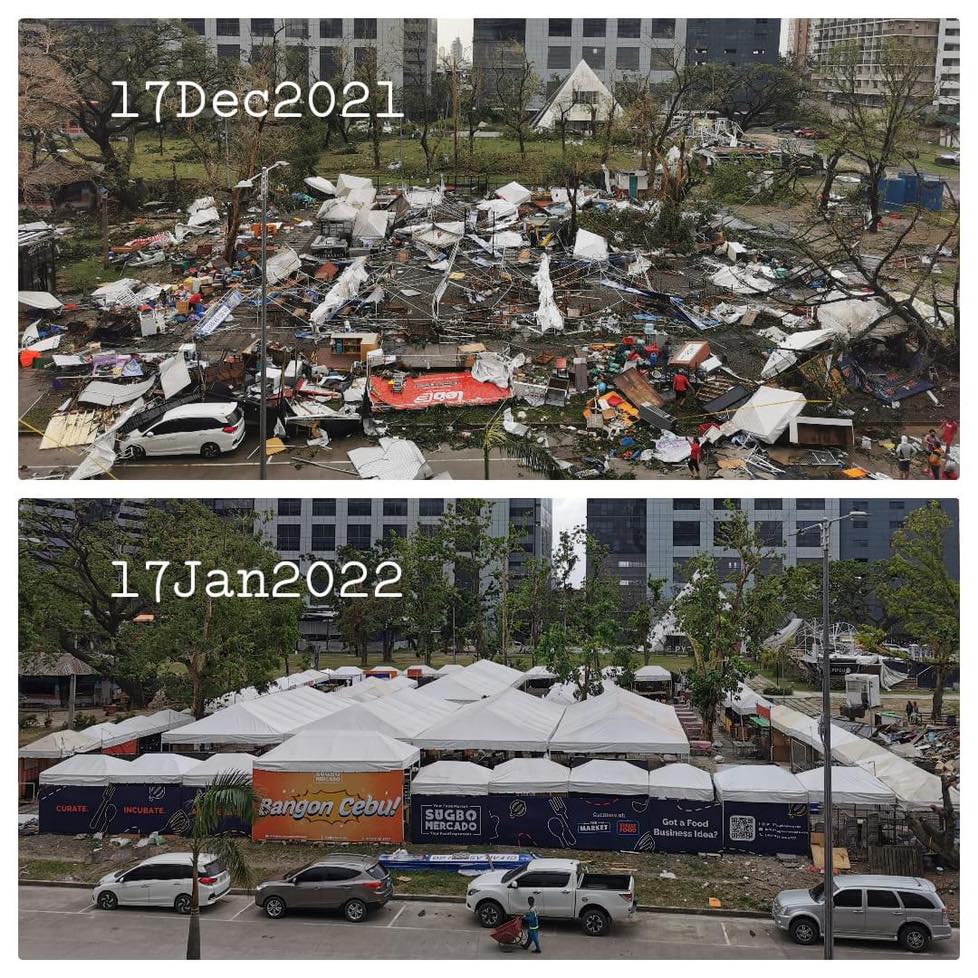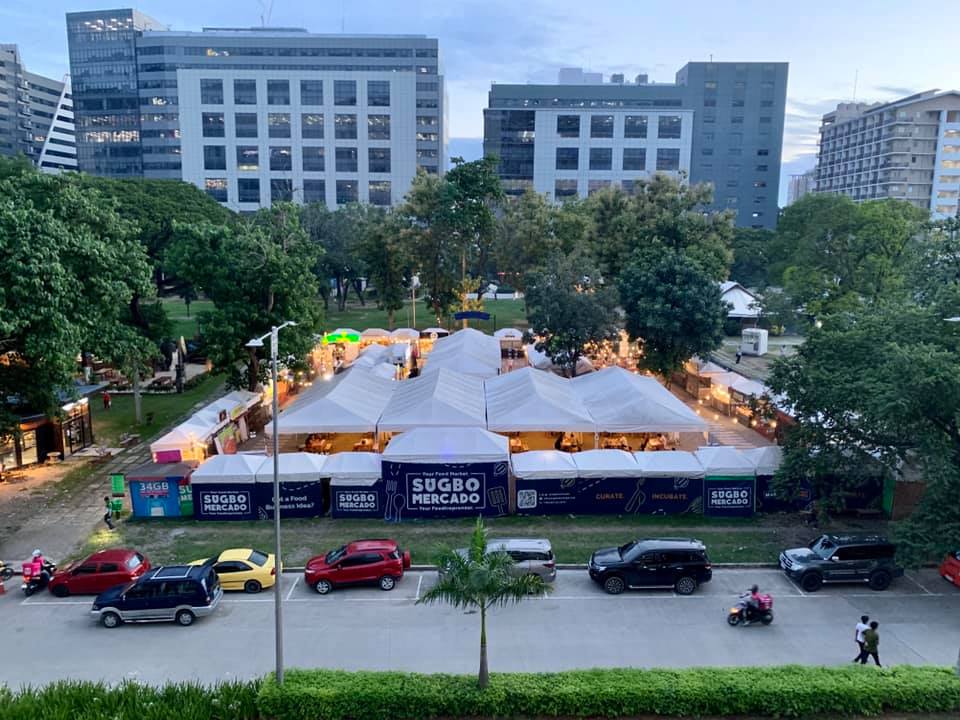 After much work we haved CLAYGO (cleaned as you go) the destruction and debris left by the Typhoon and worked ovetime to rebuild your food market Bai!

– Sugbo Mercado on a Facebook post
Located in Cebu IT Park, Sugbo Mercado showcases the Cebuano food culture with over 20 vendors. They will operate in the usual opening hours — 11AM to 8PM, Wednesdays to Sundays.
Sugbo Mercado at the Sky Park
In other news, Sugbo Mercado launched the first roof deck, open-air food market on top of Cebu's biggest mall, SM Seaside City Cebu.
Their new branch in South Road Properties will cater to regular customers from the southern parts of Cebu.
Sugbo Mercado Skypark is open from 11AM-9AM, Mondays-Sundays. It is accessible through all entrances by making your way to the Cabanas at the Skypark, 3F of the Seaview Wing of SM Seaside City Cebu. You may also access it directly through a stairwell from the 2F Seaview Wing Parking area.