Have you ever had that dream of studying abroad but have doubts about whether you can afford it or worse is that because you don't know where to begin?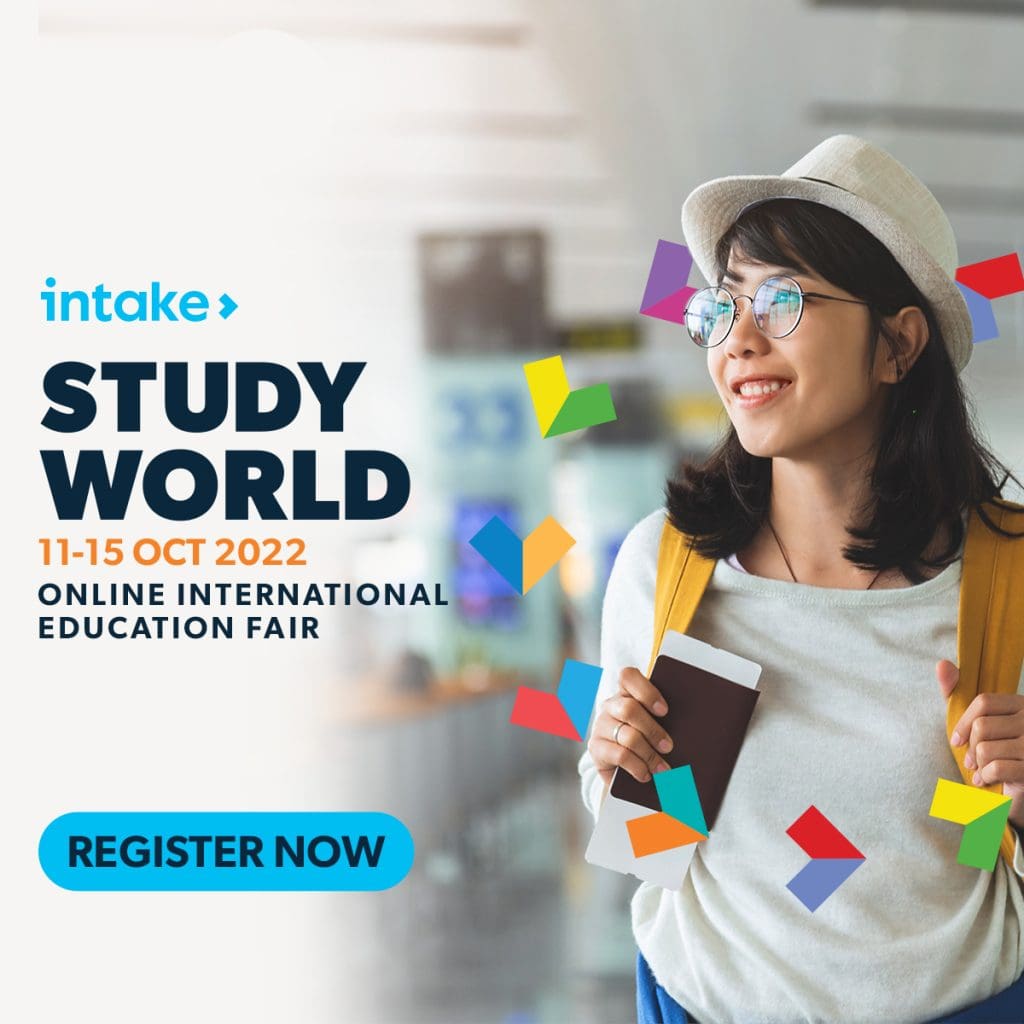 Well, here's some good news for you, the world's leading education advisory service, Intake Education, is back with one of its largest educational fairs to guide and help students throughout the process of their plans to study abroad for FREE.
Intake Education offers free education services for those seeking to study overseas for Diploma, Foundation, Undergraduate, and Post Graduate Programs.
They are indeed global as they can help you get to countries like the UK, Ireland, Canada, USA, and Australia and can help you anywhere in the world with over 30+ offices located in the UK, Africa (Nigeria & Ghana), and Asia (India, Thailand, Vietnam, Malaysia, Taiwan, and the Philippines).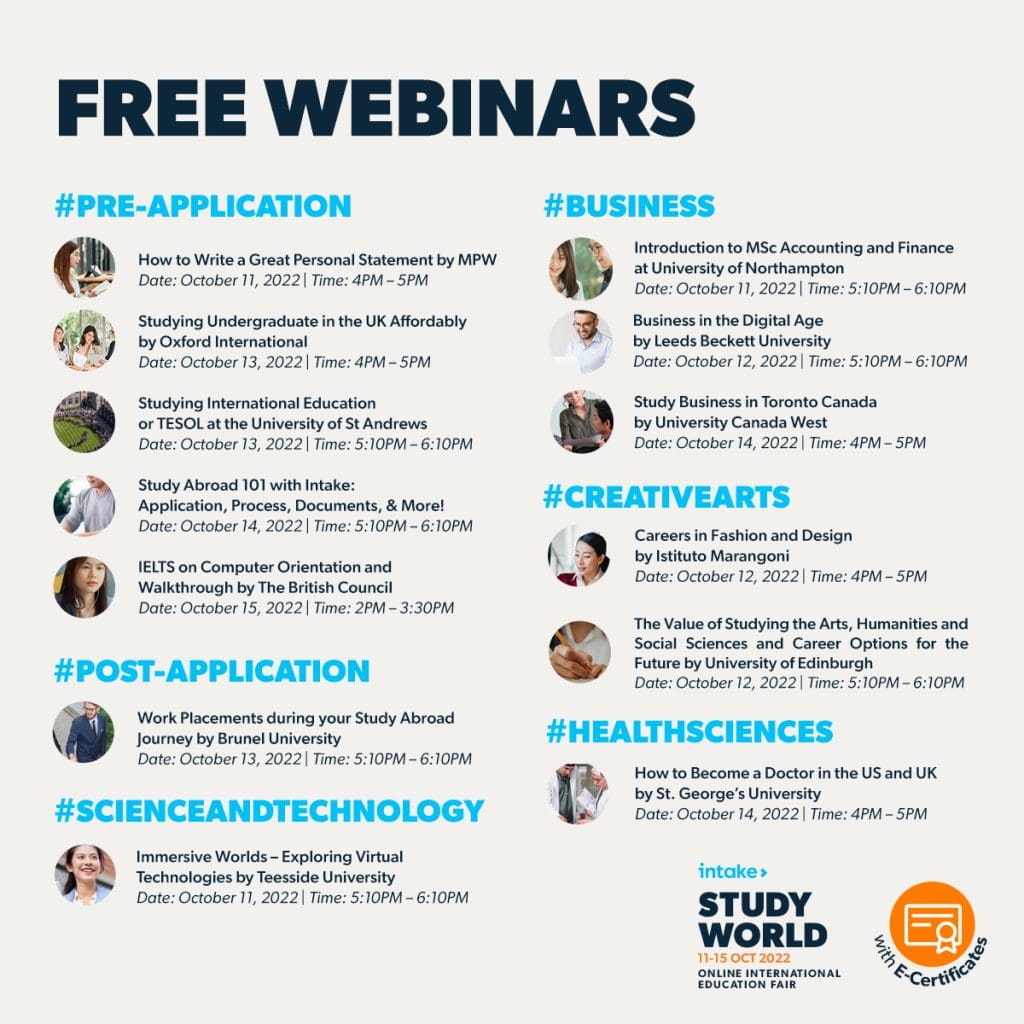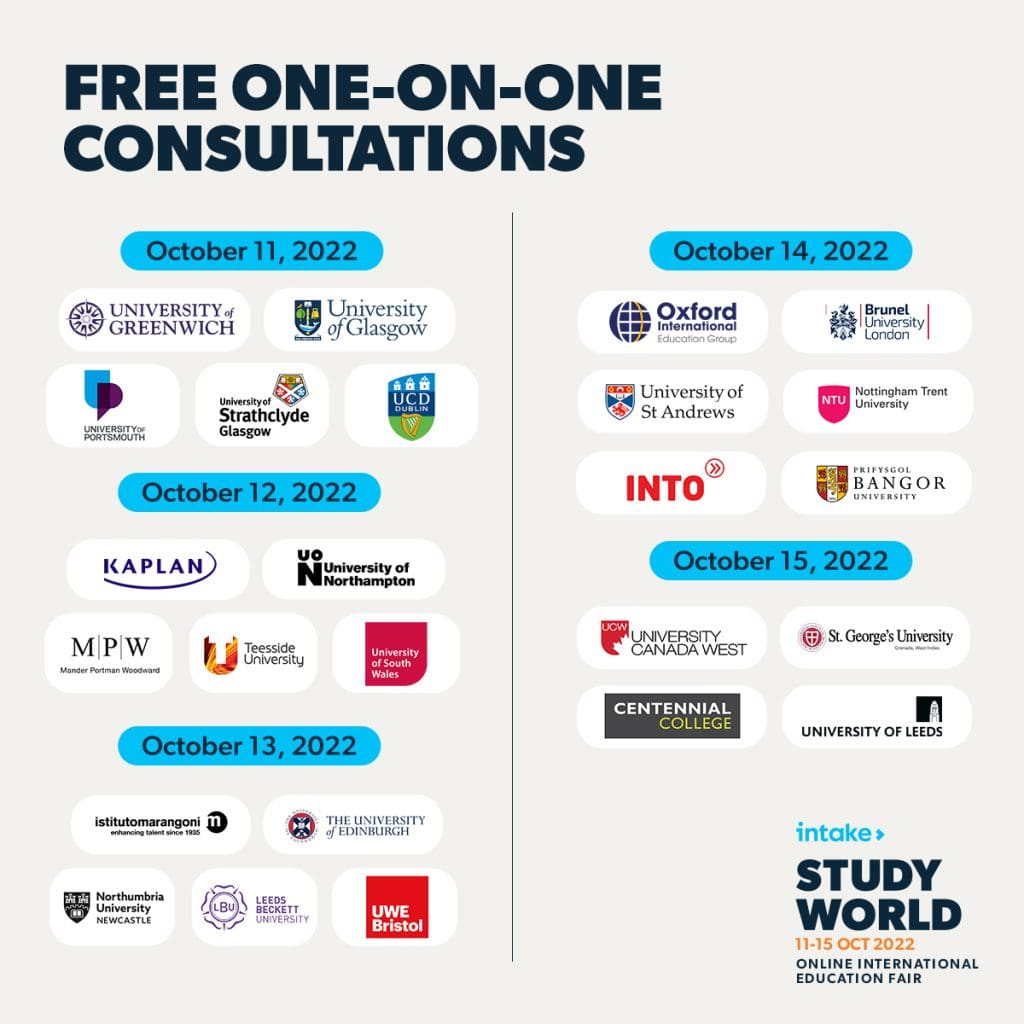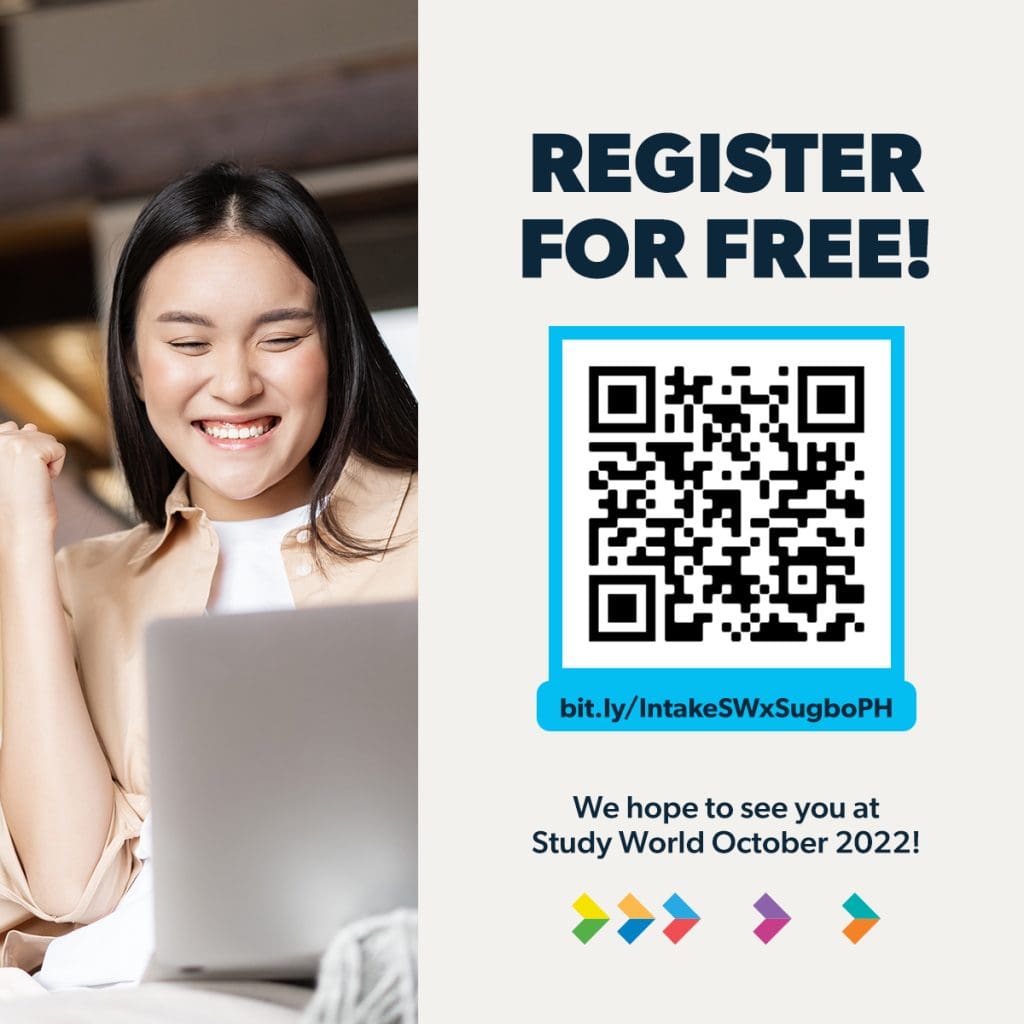 Intake Education FREE services offered are the following:
One-on-one counselling
Visa processing
Accommodation assistance
School Matching
Information session
Pre-departure briefing
Study World Educational Fair
All that for free is a chance of a lifetime so get ready to join the "Study World" fair which will be purely online from October 11-15. It will have a wide range of FREE WEBINARS and ONE-ON-ONE CONSULTATIONS
What will happen in the Study World fair?
ONE-ON-ONE CONSULTATIONS with university representatives in the UK, USA, Canada, and Ireland (exclusive offers, insider information about life in campus, how to get into their school)
Meet representatives from 25 world-renowned institutions, in which 3 of them are Russel Group Universities and another 3 universities in the top 100 in the world
FREE WEBINARS on these topics

The process and requirements of studying overseas

Application assistance, including visa and English language exams

Each University's study programs, various offers and scholarships
How to join
Go to our website: https://bit.ly/IntakeSWxSugboPH
Select the webinars and one-on-one consultations you want to attend
Fill up the registration form
Click submit and you're done!
See you at Study World 2022!
Note: Free e-certificates will be provided to everyone who attends.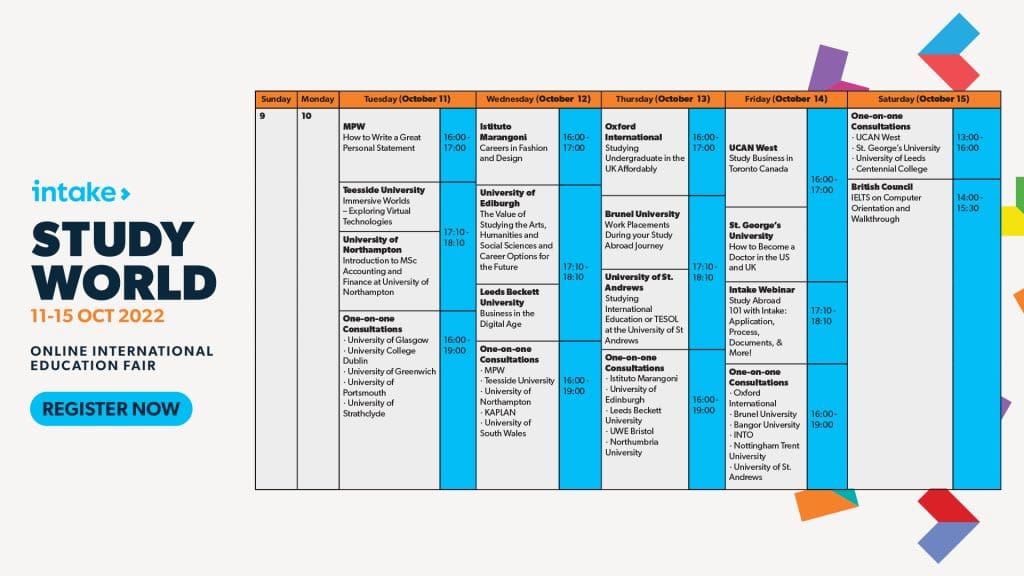 With over 10 years on its belt and a record of over 100 partnered universities and almost 1,000 Filipinos successfully sent to study overseas, you are in good hands with Study World.
Join the fair and get ready in advance to become an international student, learn things that interest you, live in a whole new country, and meet a diverse set of awesome people.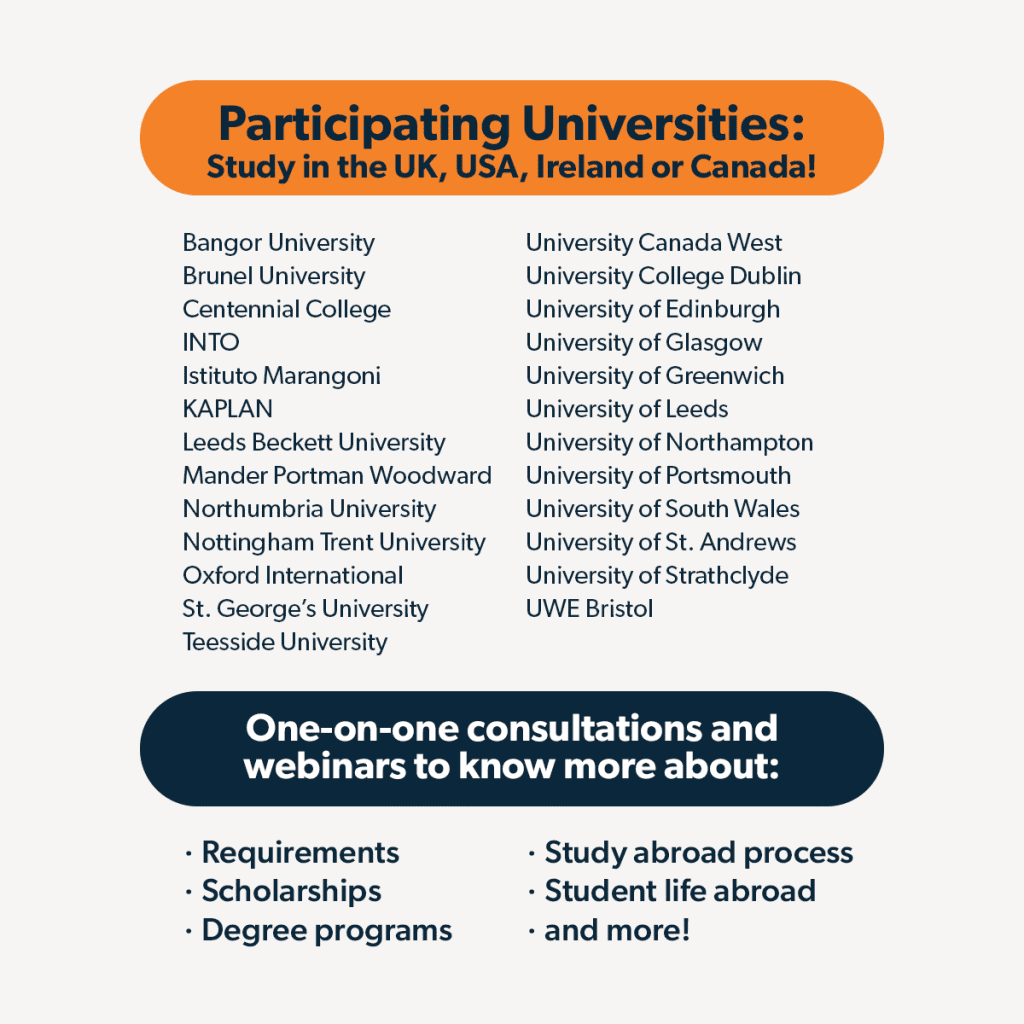 OTHER INFORMATION:
HOW TO GET THERE?
Exact location: Unit 307 GC Corporate Plaza 150 Legaspi Street Legaspi Village, Makati 1229