One morning in 2017, an 18-year-old student from Indonesia woke up and decided something bizarre: he would take pictures of himself every day for a school project.

Five years later, he did not expect that his selfie project would make him rich. In total, he earned approximately one million USD, which is 51 million PHP when converted.
How did he do this? Two words abbreviated into three letters: non-fungible tokens, or NFTs.
Yet what's unique about the story of this now 22-year-old student is that it all started with a prank on the internet.
Ghozali Every day before blowing up
Ghozali Ghozalo is an Indonesian student who thought of taking selfies of himself every day back in 2017 when he was 18 years old.
Originally, the purpose of these selfies was for a video. He planned on making a timelapse of his face throughout the years, and five years later his project was still going strong.
He might have skipped a few days in his journey, but that did not stop him from amassing almost a thousand selfies in his collection.

Then, in 2022, his mind wandered into the depths of the internet. As a joke, he thought of putting his selfies up for sale as an NFT collection on the internet.
In the description of the collection on the OpeanSea profile, it reads, "It's really a picture of me standing in front of the computer day by day."
What he didn't predict was how well it would sell.
Ghozali's NFT selfies started selling
He put out the sale of his NFTs on the OpenSea marketplace for 3 USD each, and this was back in December 2021.
According to him during one of his interviews, he said that he priced it at 3 USD per piece because he thought nobody would be interested in buying his selfies.
However, this prank of his suddenly made a turn of fortune for him. It first went viral when an Indonesian celebrity chef purchased one.
This celebrity started promoting it online, and his wide reach garnered the interest of others. At one point, the daily average price for one of his selfies became 0.249 ETH, which is approximately $586, or P30 thousand.
Now, he sold P51 million worth of NFTs.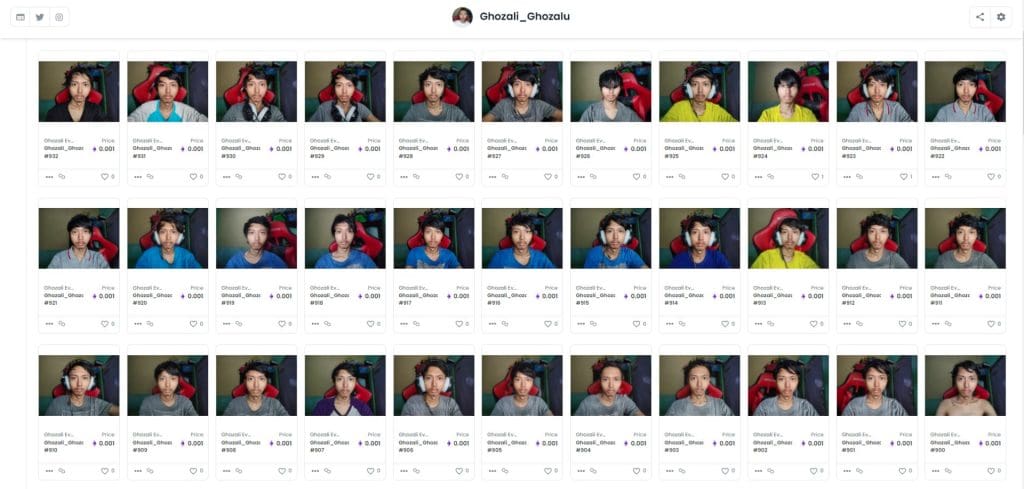 What will he do with the money?
Many news outlets and journalists have talked with him about his newfound wealth. Plus, he has been updating regularly on Twitter about the status of his venture.
At one point, he tweeted, ""Today [I] sold more than 230+ [selfies] and until now I don't understand why you want to buy #NFT photos of me !!! but [I] thank you guys for 5 years of effort paid off."
He has not told his parents yet about the money he acquired, as it can be complicated to explain. He said, "to be honest I still haven't got the courage to tell my parents, they would be wondering where I got the money from."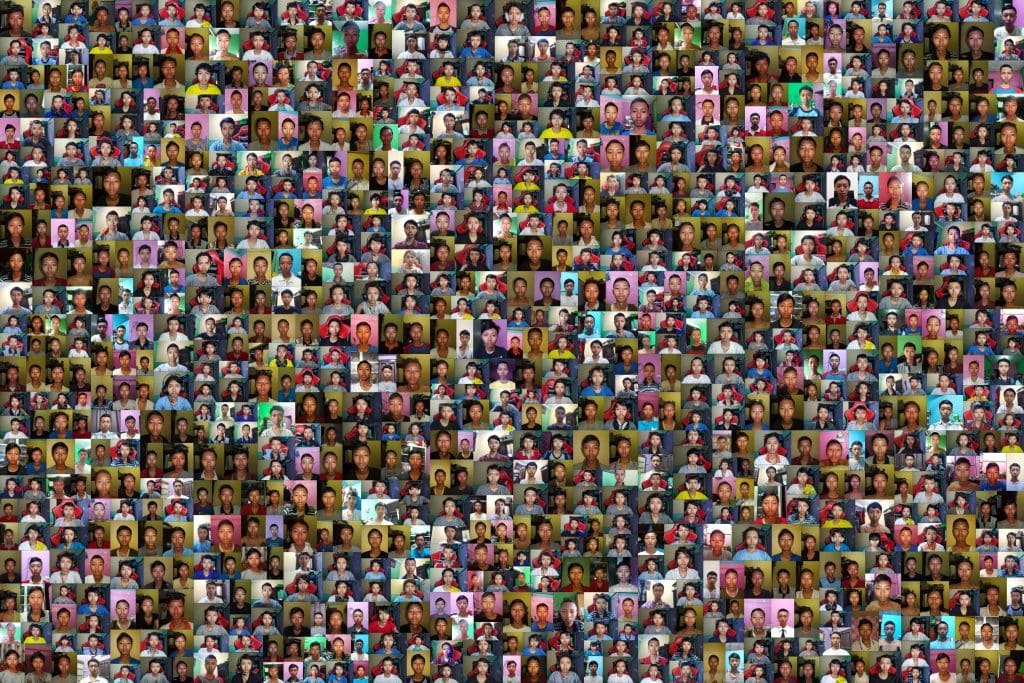 Amusingly, the Indonesian government also has their eyes on Ghozali, who gave him advice on how to pay his taxes. He responded, "this is my first tax payment in my life. Of course, I will pay for it because I am a good Indonesian citizen."
He plans on opening an animation studio of his own, but for now, he is investing his money.
Also read: