When two titans joined forces, they can create a city within a city.
This is what to be expected as two of the country's real estate giants, Ayala Land Inc. and SM Prime Holdings, had partnered with each other in their newest property development venture in the South Road Properties of Cebu City – the South Coast City.
South Coast City, a P300-B project of the SM-Ayala consortium, is eyed to become the newest entertainment center of the Visayas region, boosting attraction, tourism and businesses within the area. It will highlight an Arena, Convention Center, and 1-hectare park, among many other mixed-use facilities, to support Cebu's growing demand for convergence areas.
Moreover, the said project is to generate about two million jobs.
FEATURES
South Coast City sprawls a vast land area of 26 hectares, enough to house state-of-the art facilities, attractions and services that will give more vibrance to this part of the metro.
1. Seaside Arena and Convention Center
The Arena is set to be the preferred destination for major local and international entertainment and sporting events while the Convention Center will be one of the largest in Cebu once completed.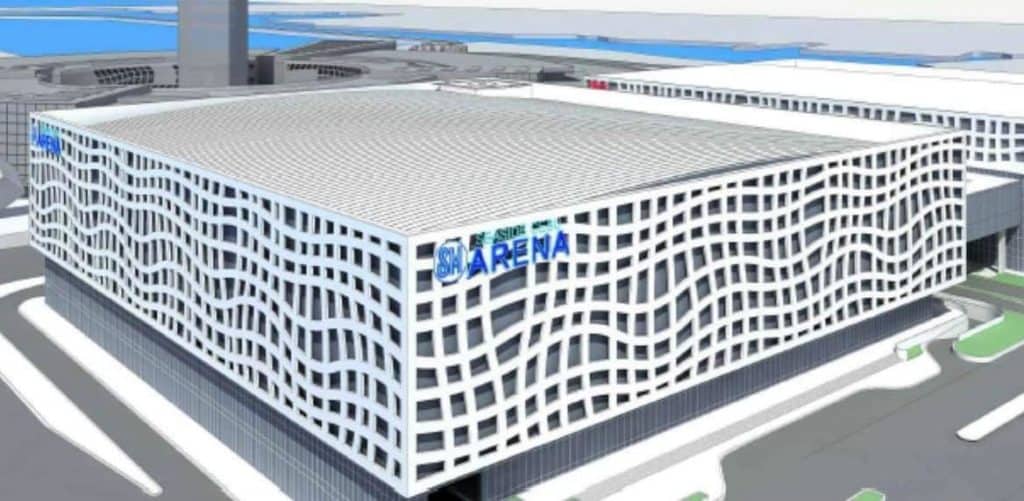 2. District Square
This is the progressive commercial district of South Coast City. This area is planned for mixed-use commercial offerings which will complement the entertainment and recreational facilities of the broader community. It offers investment opportunities through commercial lots.
3. 1-Hectare Park
This linear park will serve as a refreshing green oasis in the middle of the master-planned development.
Fronting the Cebu Strait, South Coast City will take pride of its spectacular waterside views and features. A pedestrian network will link the main areas of the development. Other amenities also include:
A 36-meter wide and 320meter long green space.
Road networks with primary street widths of 30 meter wide.
Underground utilities
Underground Telecommunications System duct banks with fiber optic cable capable to handle multiple service providers.
Digital Subscriber Line (DSL) technology-cable telecommunications.
THE SM-AYALA CONSORTIUM
A consortium led by ALI and SM Prime won the new landbank at SRP (lot number 8-B-1) with a winning bid of P10 billion.
This tactical alliance of the two largest developers in the country is a strategic move to unlock the full potential of the 26-hectare prime property they acquired at the South Road Properties.
In a report, top officials from Ayala Land Inc. and SM Prime Holdings said that they decided to work together on this big project to hasten the development of this area, which the Cebu City government was grooming to be a new central business district.
Project Brief
Groundbreaking date: July 2019
Target completion date: Phase 1 on 3rd Quarter of 2025
Lot sizes: 1,777 – 2,601 sqm (11 commercial lots)
Developer: Ayala Land & Cebu Holdings
Location: South Coast City, South Road Properties (SRP), Cebu City
Transit Connectivity Map:
500m from SM Seaside, Cebu's biggest mall
2km from South Bus Terminal
4km from Cebu Port
11km from Mactan Cebu International Airport
PROJECT UPDATES
As of January 2021, groundworks are still ongoing while the city is under community quarantine status. Bore piling works have already begun at the site of the convention center and arena.
The Convention Center's target opening date is on October 2024 while that of the 16,000-seater Arena will be on July 2025.
There is always something more to look forward to in Cebu City even with the pandemic scare looming around us. South Coast City of the Ayala-SM Consortium is a proof that we are destined to achieve bigger and better things in the coming years, as it has always been for the last years.
Also read: