Whoever ordered the cold weather for the holidays, you just got your wish granted.
It is not "Winter is coming" anymore; "Winter" has come to SM Seaside Cebu and it certainly did not hold back as it brought all the magic with it.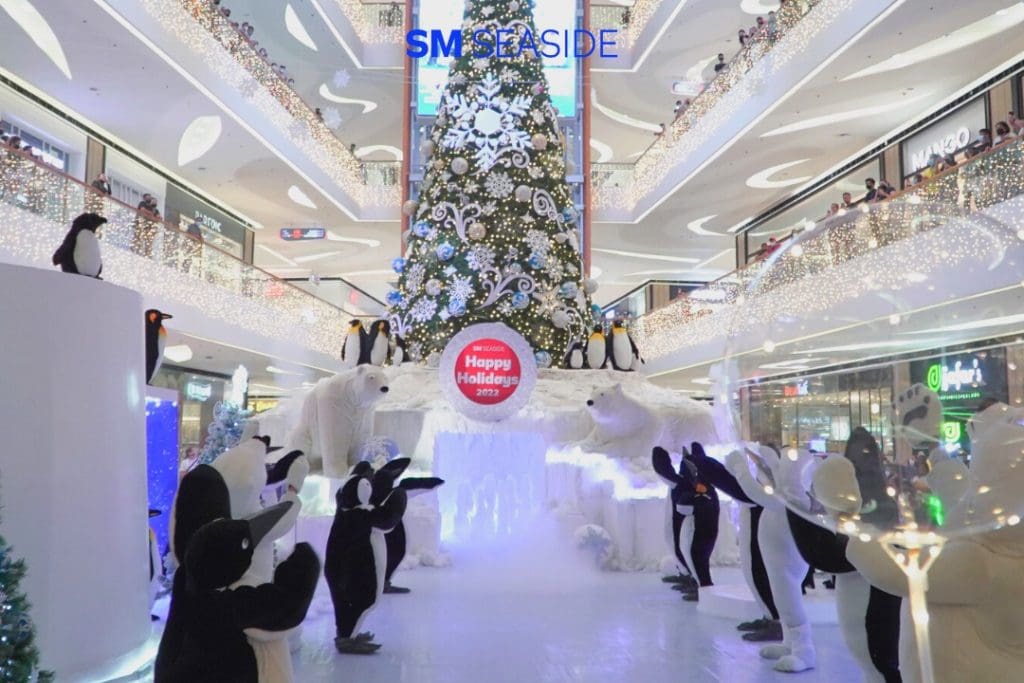 The white Christmas we all have been dreaming of is just right at the Mountain Wing and will be available until January 8, 2023.
Now, you might be wondering what to expect and how to prepare for the ice magic experience in the #WinterMagicAtSM. No worries as we've got you covered and have a list of all the things, we love about it which is basically everything.
1. Giant white Christmas tree
Who could ever miss this giant white tree? It is the highlight and pride of SM Seaside every Christmas and they never disappoint every year. They have come up with such unique ideas and designs that no tree is the same throughout its history. The magnificent white magic of the towering tree has this calming effect that you may get lost just gazing at it. That sense of lightness and peace alone is an experience you should seek.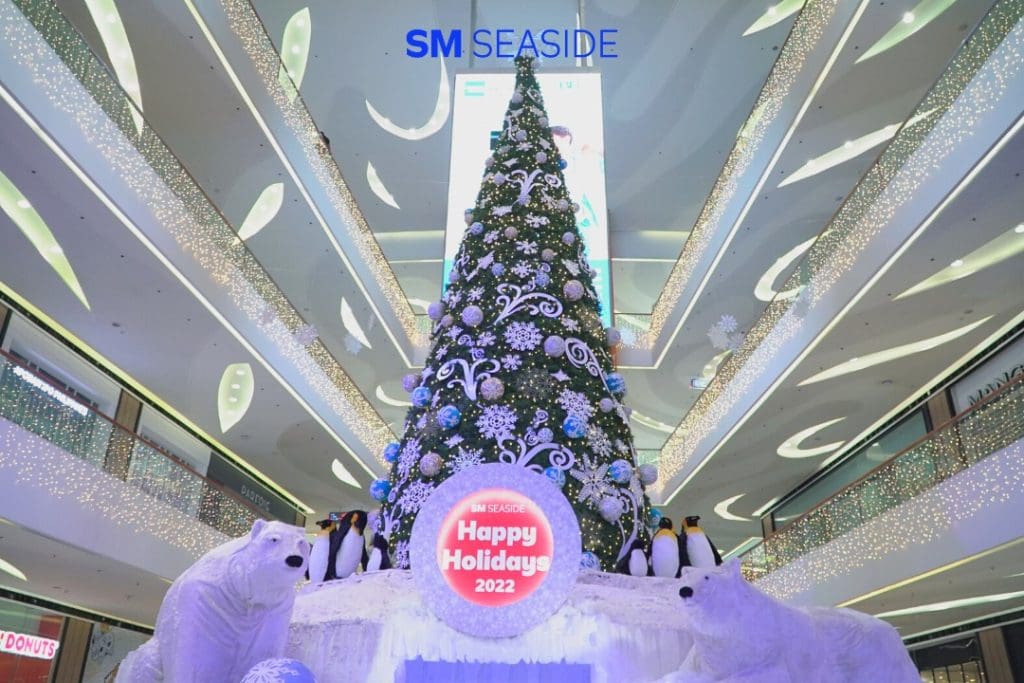 2. Santa Claus
This is definitely a treat for the kids as they get to meet and play with the actual Santa Claus. This Santa is particularly loved as it definitely looks like the Santa that the kids have seen on tv so they will definitely love him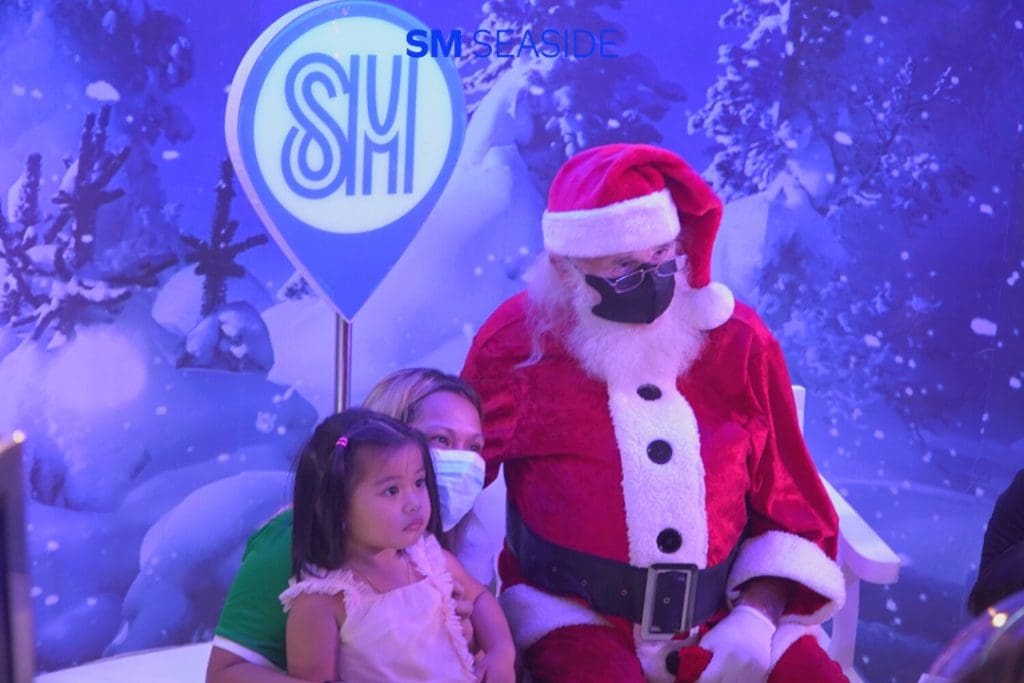 · Available: Every Saturday and Sunday: 3 PM- 4 PM and 5 PM – 6 PM
3. Penguins & Polar bears
A Winter Christmas Park will never be complete without our favorite Antarctic friends. They make the view spectacular and make a beautiful background as well for your pictures. They are all over the place and great in number so you don't have to wait in line to play and take a picture with them.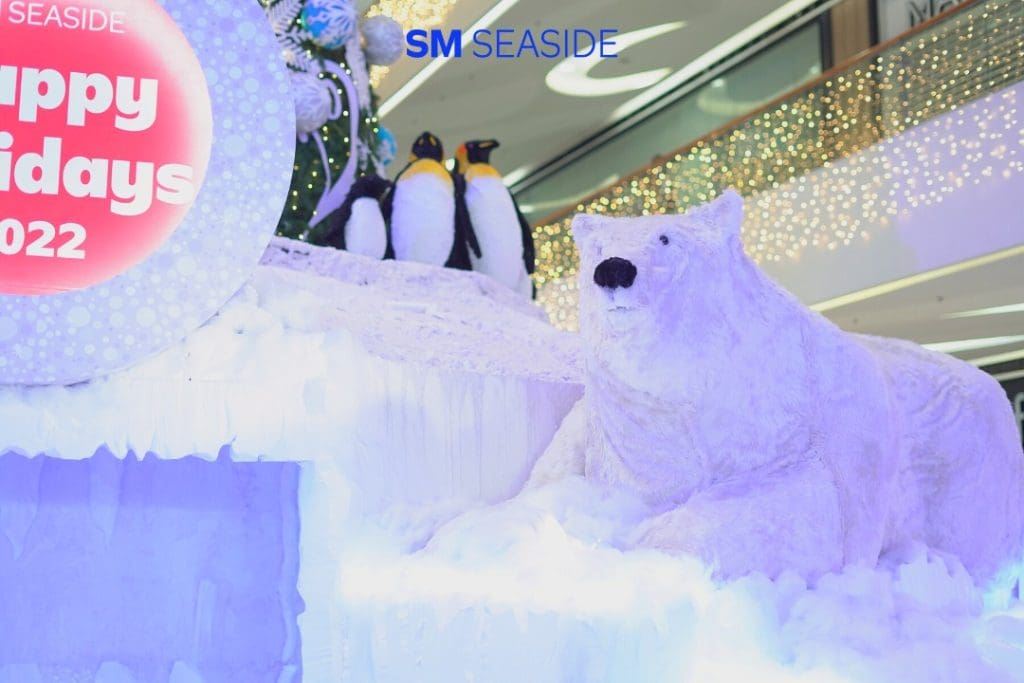 4. Incredible Igloo Pals
These Igloo pals are also penguins and polar bears, the only difference is they can move and play with the children. No, they are not actual Antarctic animals but mascots with fun and playful people inside to be your friend on that day. The kids can definitely play with them and even hug them spreading warmth and comfort.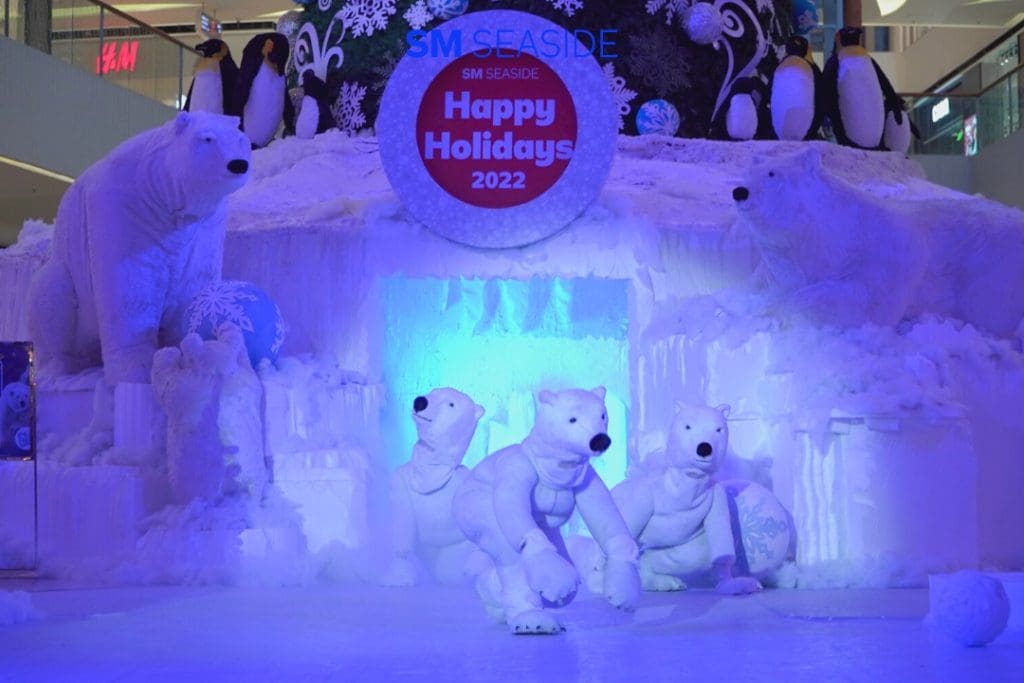 · Available: Every Wednesday, Friday-Sunday: 2PM-6PM
Ice up and "Eyes up!" for the magic this holiday season. Don't wait too long and visit SM Seaside now while there are still not too many people cramming just to experience the WINTER MAGIC Christmas experience. It is not too early for the Christmas gift buying as well so make sure to do that before or after your winter experience.