Unique and fun experiences for your family and friends await you this summer at SM Seaside!
Brace yourself as you can have that summer adventure just by entering SM Seaside City Cebu this summer. It transformed into 𝗦𝗠 𝗪𝗢𝗡𝗗𝗘𝗥𝗟𝗔𝗡𝗗 where there are awesome spaces to discover and experience in almost every corner you go!
The adventure of seeking and you shall find will start the moment you enter 𝗦𝗠 𝗪𝗢𝗡𝗗𝗘𝗥𝗟𝗔𝗡𝗗 so bring all the family members to help you locate these spaces.
Here is a list so that you'll be able to recognize them and check them off your list of summer activities successfully done after.
1. DINOS IN THE MALL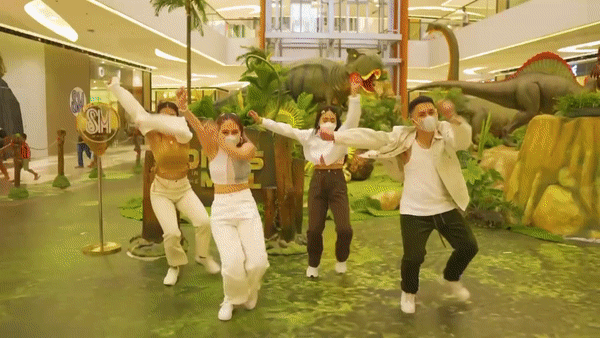 This enormous placement will surely be hard to miss. These are dinosaurs that are gigantic in size and will mesmerize everyone, especially the kids. You can take pictures and marvel at the great view.
Location: Mountain Wing Atrium until May 31, 2022
2. 632 GALLERY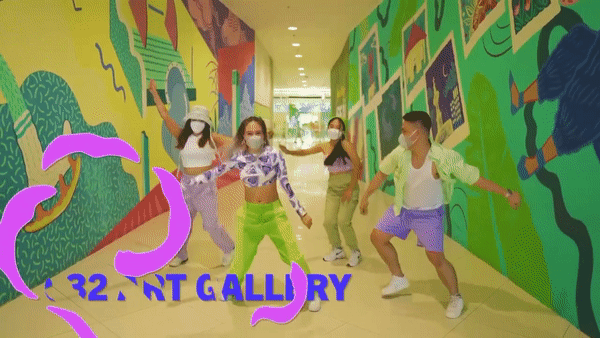 We all need that one wall as our official background for our needed Instagram photos, reels, TikTok videos, and any other content, and these particular corners of artistic walls are just perfect for it.
Location: Third Floor, Mountain Wing
3. COLOR PLAY TUNNEL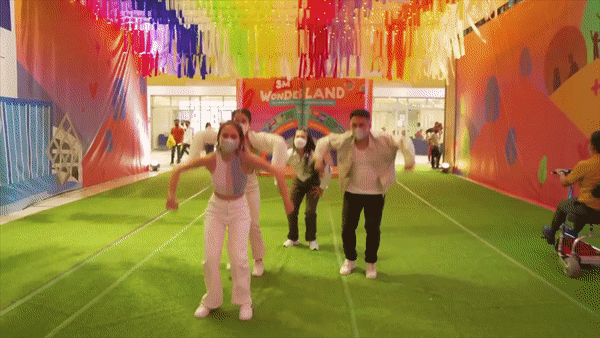 You'll be treated to a collection of beautiful colors seemingly hanging from the roof in this vibrant space. Look up and be immersed and mesmerized by its colorful ribbon showers!
Location: Third Floor, Mountain Wing.
4. PAW PARK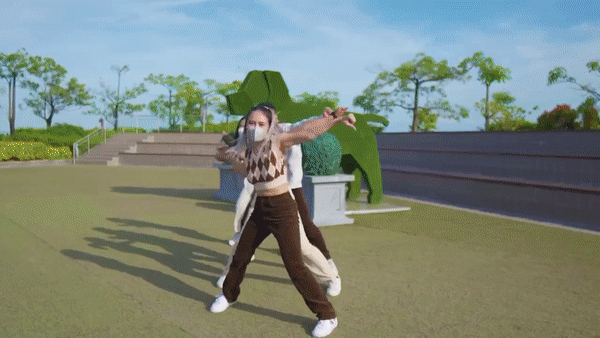 Head up to the Paw Park and have a fun time outside with your fur babies. They can even play games, train, and play with your friends' pets. Make it a purrfect date to spend with your co-fur-parents.
Location: Amphitheater 1, The Sky Park.
5. SUGBO MERCADO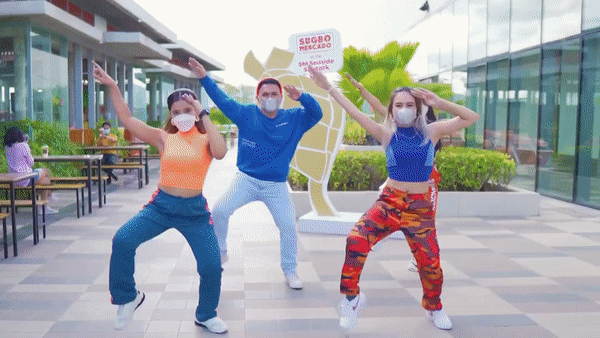 Nothing speaks of a great find more than a food one. Taste the #AweSMBurstOfSummer flavors and moments at Cebu's 1st roof deck food park, Sugbo Mercado at the Sky Park. Here you can taste the local flavors of Cebu like the all-time fave lechon and other offers such as burgers, rice meals and shakes perfect for an after-shopping snack or dinner.
Location: The Sky Park (near The Paw Park)
6. JOGGING LANE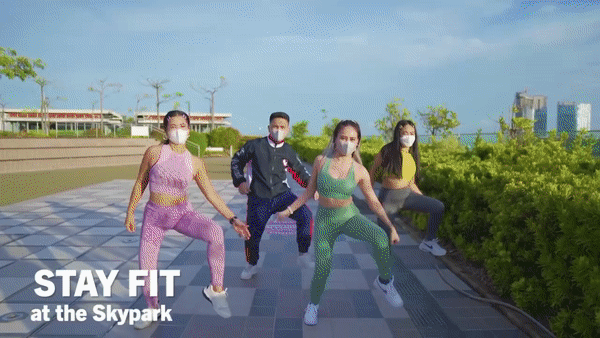 As it seems walking and shopping aren't the only exercise you'll be able to find inside the mall as you can stretch, sweat out, and jog around the new Jogging Lane high above The Sky Park as well.
Location: The Sky Park
7. RAINBOW PODS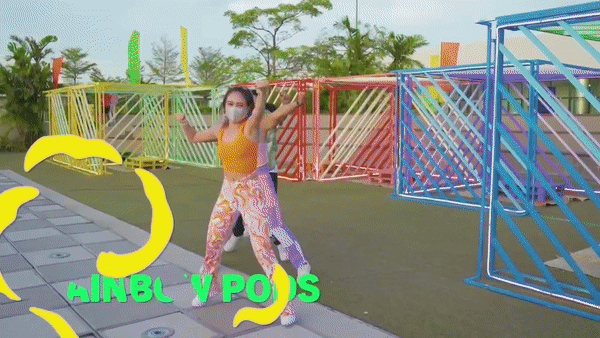 Another new place to discover, these colorful pods are there for a unique outdoor dining experience. More interesting is that these Rainbow Pods at the Amphitheater can glow in the dark – talk about a magic space indeed!
Location: Amphitheater 2, The Sky Park
8. EMOJI TOWN
These cute emojis have lined up for you to choose from. You can take a pose, smile, snap, and share your #AweSM photos at the Sky Park Emoji Town. You can even sit on them and take shade if you feel like keeping close to them.
Location: Third Floor, The Sky Park (near Amphitheater 2)
9. WATER PLAY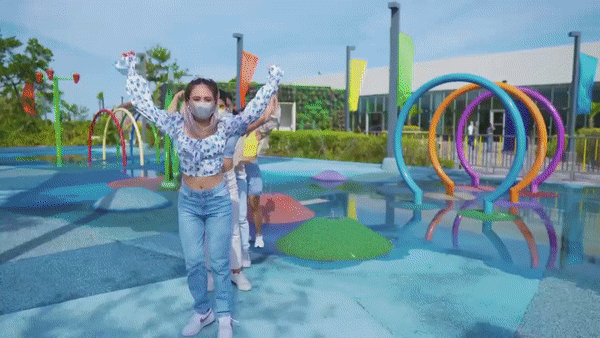 Water play is the answer to the summer heat for kids. Parents won't be too worried of too much heat as these outdoor plays can be more fun with water and much cooler as well.
Location: Third Floor, The Sky Park (near Sky Play)
10. SKY PLAY
Unleash the kid in you and bring color to your imaginations at the Sky Play by Kenneth Cobonpue. The kids and kids at heart can both run and laugh and play to their hearts' content without being held back.
Location: Third Floor, The Sky Park
SM Seaside City Cebu's summer transformation is truly a wonderland of endless entertainment and new experience. Get your #AweSM moments now and head to SM Seaside City Cebu as soon as possible.
HOW TO GET TO SM SEASIDE?
Exact Location: SM Seaside City Cebu in South Road Properties (SRP), Cebu City.
BY MYBUS: You can take a FREE MyBus ride from/to BDO Fuente Osmena from 8:20 am to 10:00pm. You can also ride any MyBus from SM City Cebu, Talisay, Mandaue City, Parkmall, and any Cibus to get to and from SM Seaside City Cebu Drop-off point is at the City Wing Entrance.
BY GrabCar: Get P50 OFF on your GrabCar protect ride to and from SM Seaside City Cebu by using the promo code: SMSEASIDE50