Nestled in the uphill area of upper Lindogon, Simala, Sibonga, Cebu is the Monastery of the Holy Eucharist, or popularly known as the Simala Shrine. She's been adored and visited by both locals and tourists alike.
If you are a Marian devotee, the monastery is the best place for you to visit because she is considered to be the home of the "miraculous" Birhen sa Simala. Furthermore, the monastery is the best place for you to meditate and say your prayers.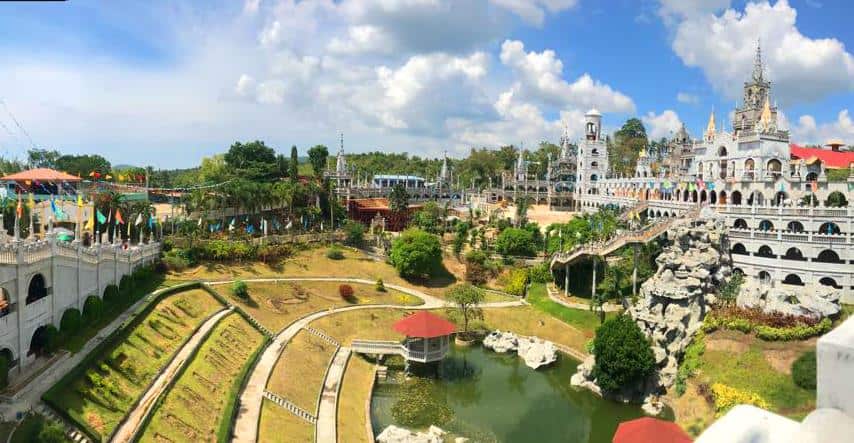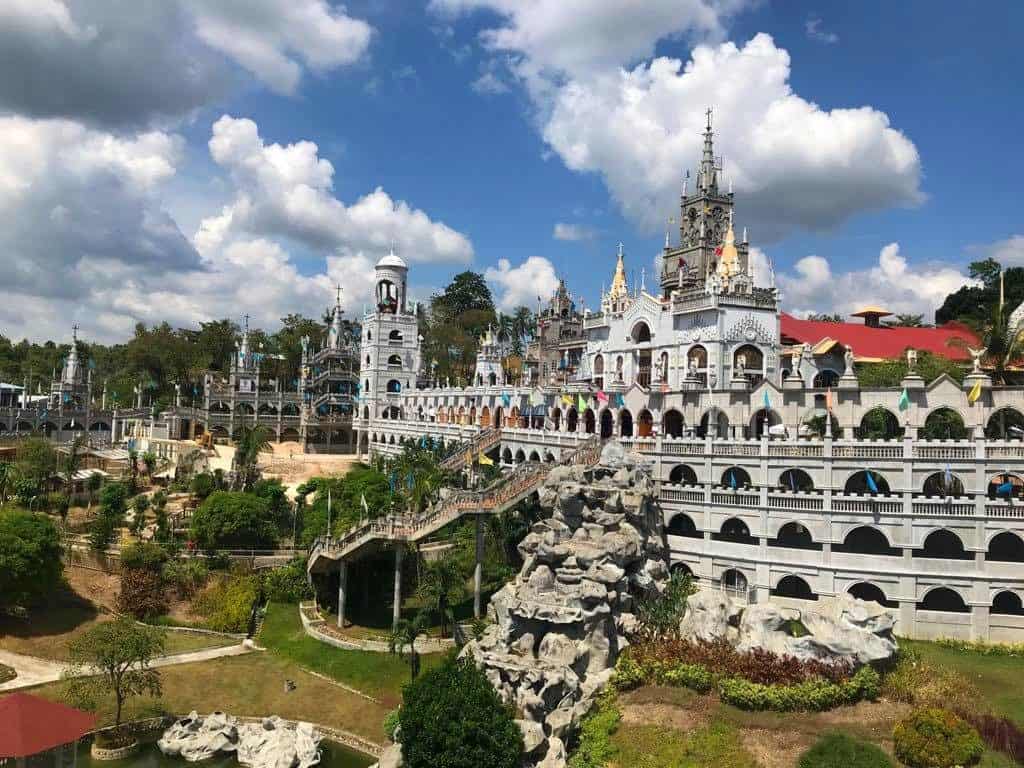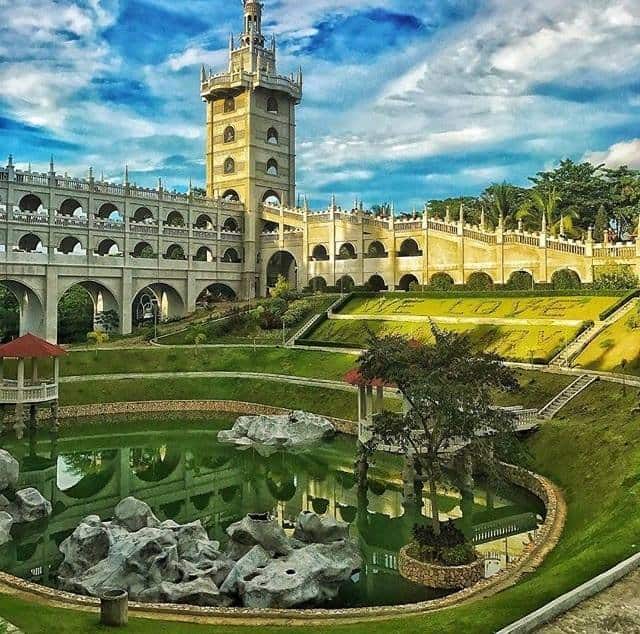 It is believed that Virgin Mary cried blood on September 8, during her birthday – hence, the "miraculous" Virgin Mary. Being a devotee, you wouldn't mind falling in line in order to meet and kiss the Virgin Mary as a sacrifice, even if it'll take you an hour or so.
However, just a friendly reminder; you should be wearing formal dresses to enter the monastery and let us all e mindful of our words and actions.
Like any other church and monastery, Birhen sa Simala holds a Eucharistic celebration every day at 12:00 NN, except Saturdays and every 13th of the month for it starts at 10:30 AM.
Not allowed inside the church premises:
Wearing of shorts and mini skirts are not allowed.
Sleeveless dress, tube and short blouse are not allowed.
Men must wear pants/jeans and decent shirt.
Flying of drone is prohibited.
Candles are also available in the monastery for ₱35 each and you can use these to pray to the Blessed Virgin Mary. (Proceeds will serve as funding for the improvement and maintenance of the monastery.)
• Gold: Healing (Good health, Recovery, Spiritual, Family Tree)
• Green: Prosperity/Success (Exams, Study, Financial, Business)
• Blue: Perseverance (Employment, Career, Assignment, Promotions)
• Violet: Achievement (Plans in life, Struggles, Endeavors, Journeys, Voyage)
• Red: Love (Utility, Friendship, Engagement, Family)
• Yellow: Peace (Courage, Strength, Hope)
• White: Purity (Enlightenment, Guidance, Right Path)
• Orange: Reconciliation (Sweetheart, Wife, Husband, Enemy, Family)
• Pink: Thanksgiving/Happiness/Joy (Spiritual, Physical)
• Black: Souls (Forgiveness, Pardon)
• Brown: Vocation (Marriage Bond, God's Servant, Single life)
• Gray: Deliverance (Bad ways, Things, Spirits)
• Cream: Conversion/Faith (Children, Household, Couples)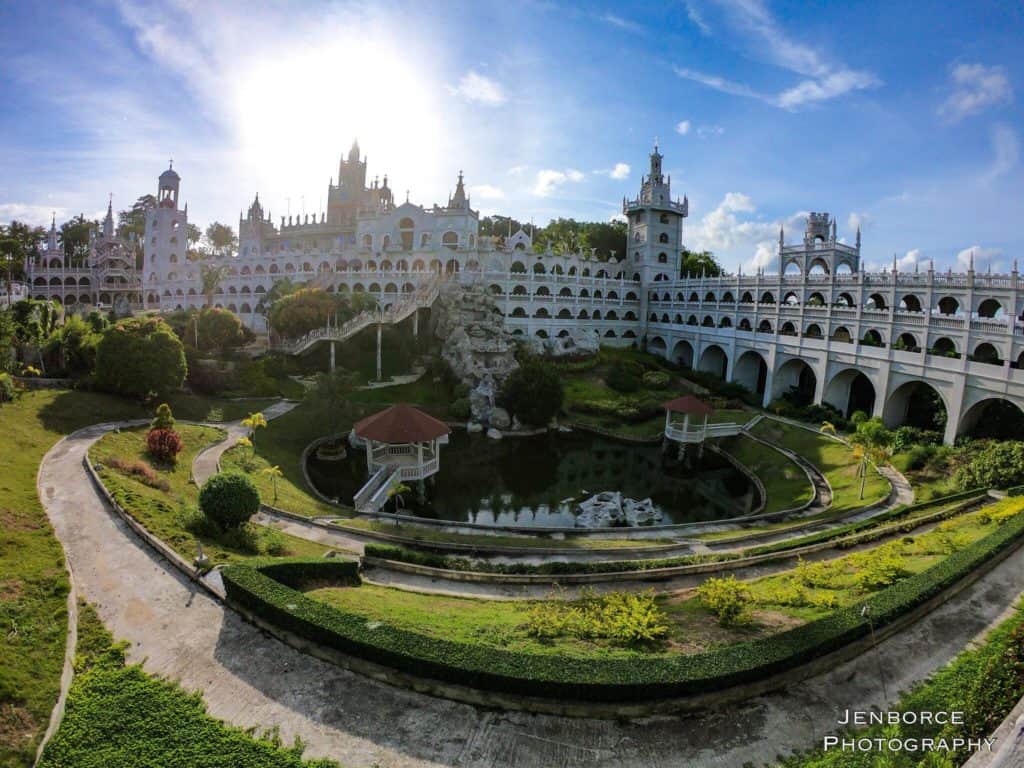 Details:
Opening hours: 6AM to 6PM daily
Mass schedule:

12PM to 1PM daily;
12PM to 1PM & 3:30PM to 4:30PM on Sundays
How to get there?
Exact location: Sibonga, Southern Cebu — 2-3 hours away from the city.
BY BUS: From the South Bus Terminal, ride a bus going to Oslob or Liloan/Santander. Tell the conductor you will get off at Simala to go to Simala Church. Fare is ₱85 (one-way). Alight at Simala near 7Eleven. Then ride a habal-habal (motorcycle) to take you to Simala Church. Fare is about ₱20 per person.
BY CAR: If you're bringing your own car, just navigate with Waze or Google Maps and pin your destination to "Simala Church". Very spacious parking space is available with a fee of ₱20 per vehicle.