President Ferdinand "Bongbong" Marcos Jr. signed the Sim Card Registration Act on October 10, 2022, his first law as the country's chief executive. It is the consolidated version of House Bill 14 and Senate Bill 1310 wherein it was first vetoed by the previous administration, citing that the law would infringe on constitutionally protected rights.
The previous version included the mandatory registrations of social media accounts. They took this provision out of the current version of the law. The signing was held at the Ceremonial Hall in Malacañang, attended by several lawmakers.
The new law aims to provide SIM card users accountability and aid law enforcers in tracking perpetrators of crimes committed through phones especially since digitalization is now rapid.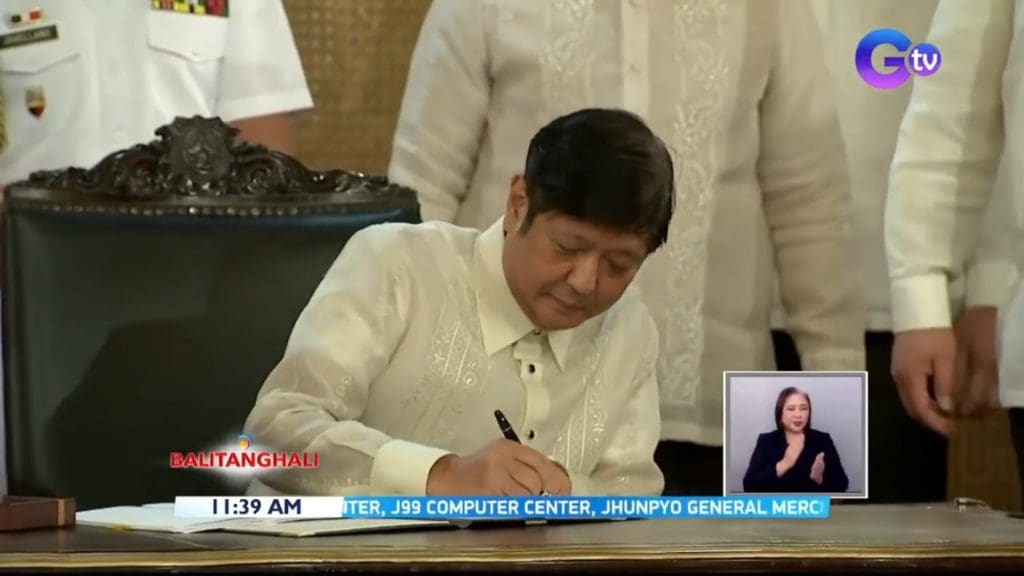 It requires telco companies and direct sellers to ask for a valid identification document before selling SIM cards. Those who already have SIM cards would require to register within a given time period. Failure to do so would result in the deactivation of the SIM card.
This law requires telcos to disclose the full name and address of SIM card owners upon a subpoena/order of a court and will undergo appropriate procedures. This law is in full accordance with the existing Privacy Laws here in the Philippines. Breach of data and violation of the law will be punished accordingly with heavy penalties.
Highlights of the new law:
Before selling SIM cards, telco companies and direct sellers are required to ask for a valid identification document.
Registering a SIM card with false or fictitious information, using fictitious identities, or carrying out fraudulent activities will be subject to appropriate penalties.
In case of a subpoena or court order, telcos must give out SIM card owners' full names and addresses.
People with SIM cards need to register with telcos within a certain time frame. SIM cards will be deactivated if you don't.
Subscriber SIM cards must be kept on file by telecommunications companies. A list of authorized dealers and agents nationwide must be submitted quarterly to the National Telecommunications Commission by companies.
Telcos may be asked by law enforcement agencies to look up the owner of a SIM card when they investigate crimes committed through phones.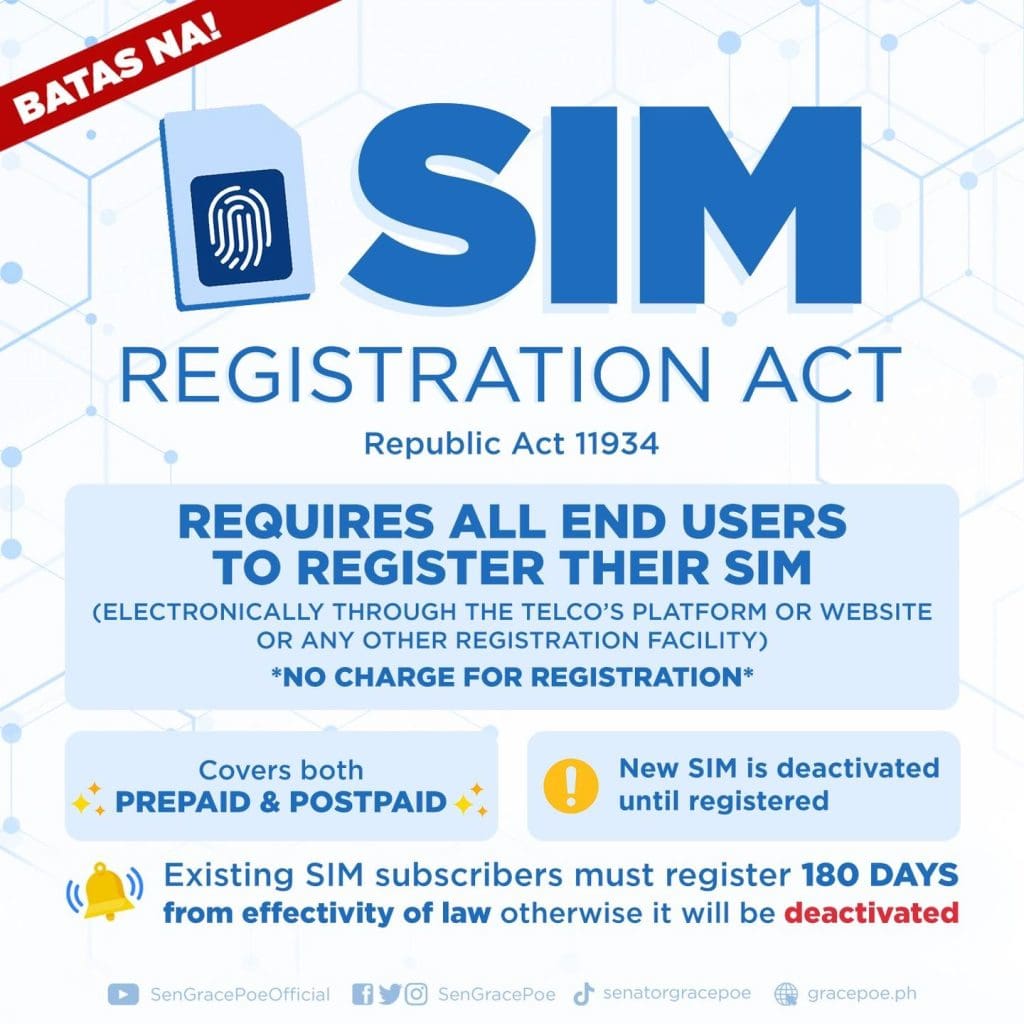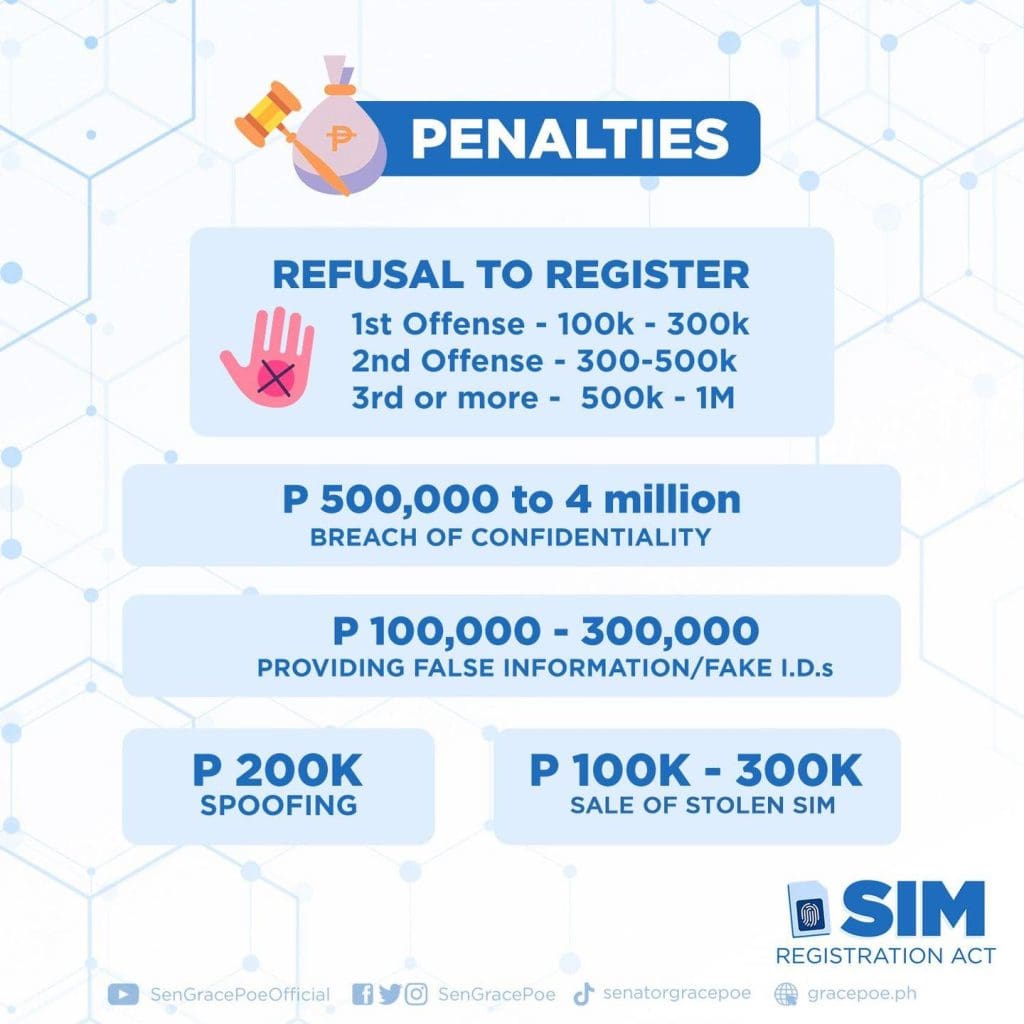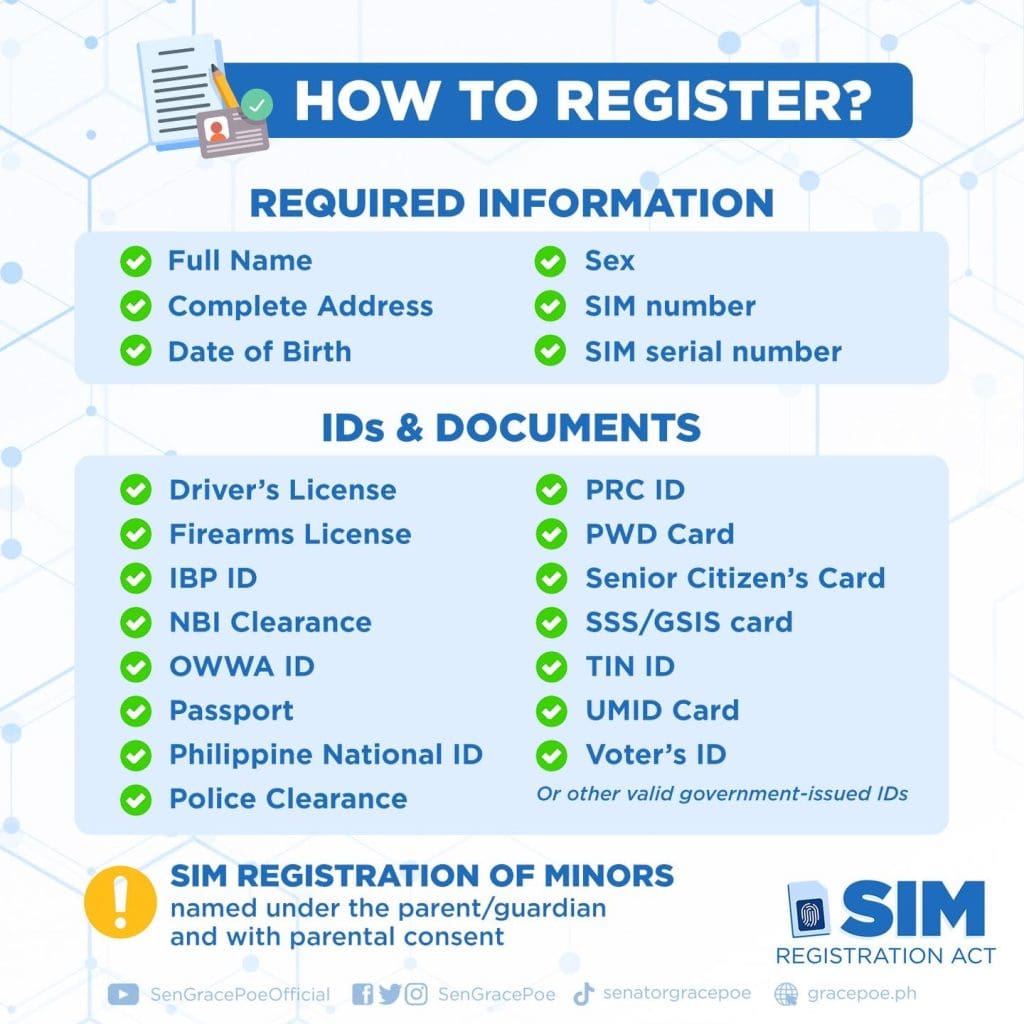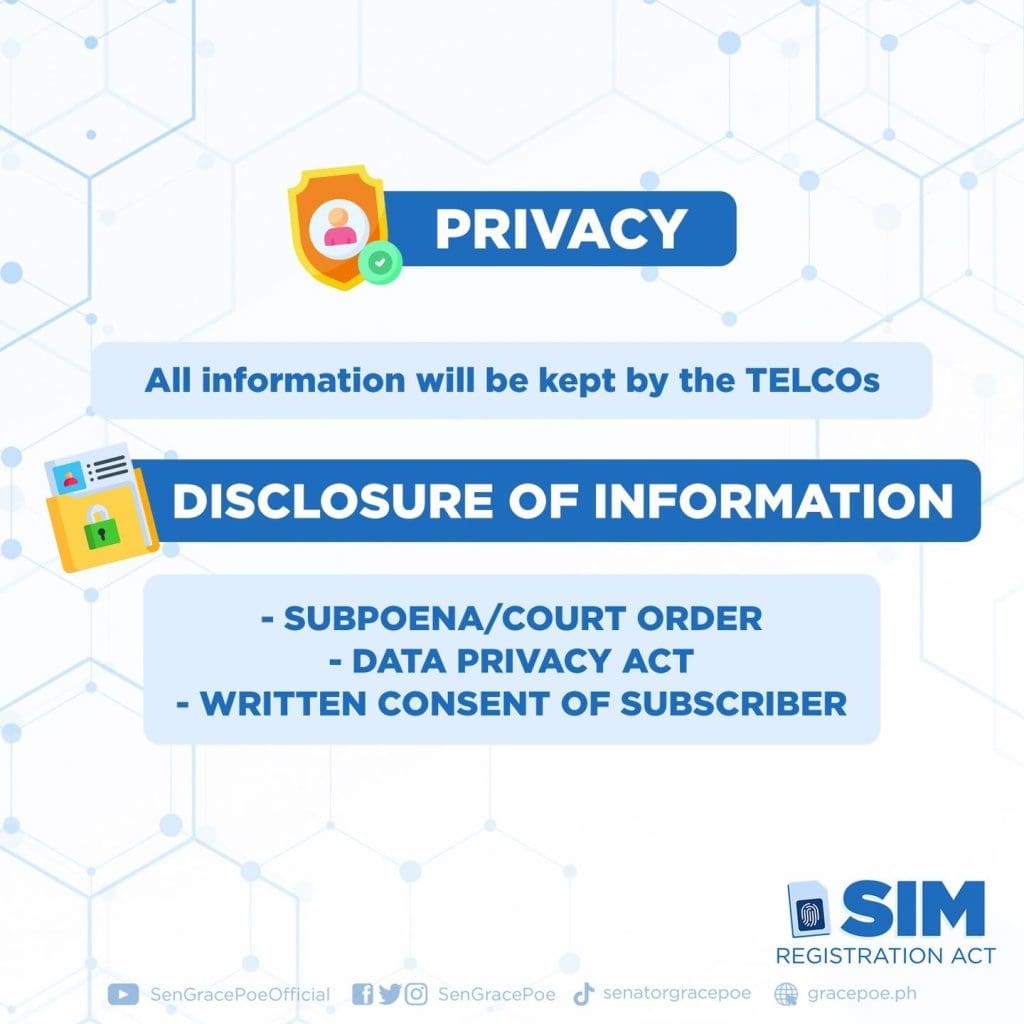 It boosts the government's initiatives for scams committed through text and online. Recently, Filipinos have been receiving scam texts or "Smishing" wherein scammers could obtain SIM card users' full names – causing growing concern amidst National Privacy Commission, alerting the Filipinos.
The National Text Commission (NTC) launched an official complaint page regarding text scams and has been receiving numerous complaints lately. Also, a probe is ongoing in joint with the telco companies in light of this.
How to Register?
Each Telco provider has their own SIM Card registration process.
Registration links: