Shangri-La Mactan Resort is where adventure meets luxury.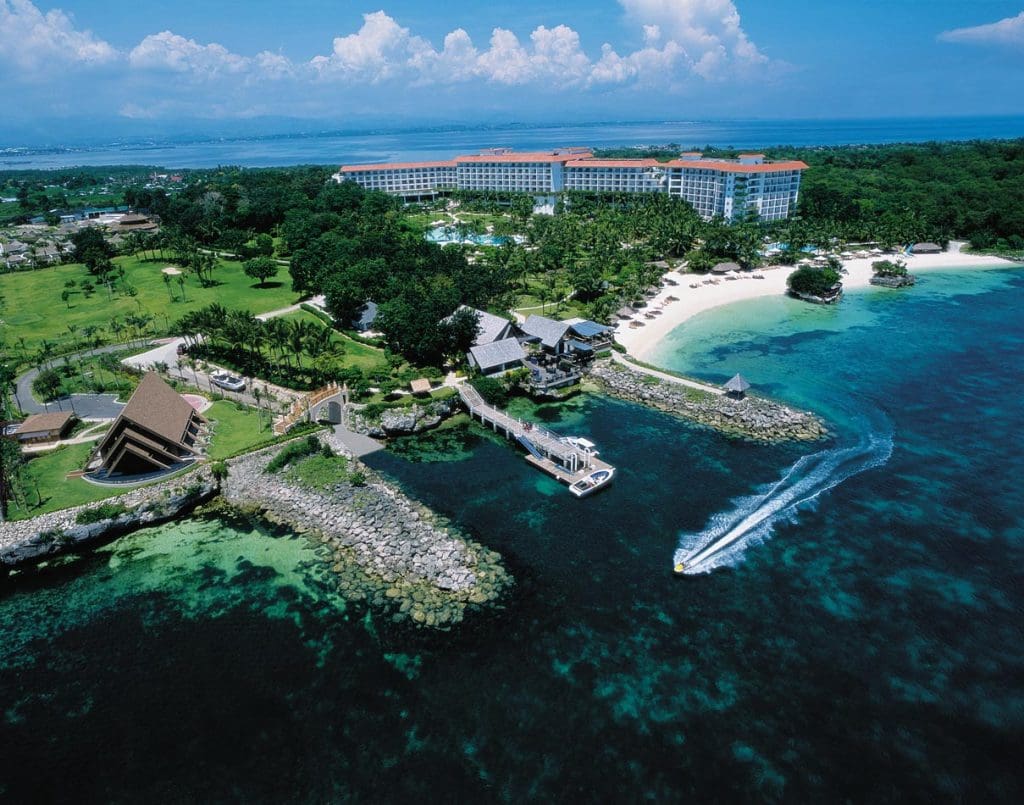 It has made its reputation known in Cebu and has continued its quality service up to this day. Their multi-faceted leisure destination provides a perfect mix of luxury, wellness, lively entertainment, and countless recreational activities.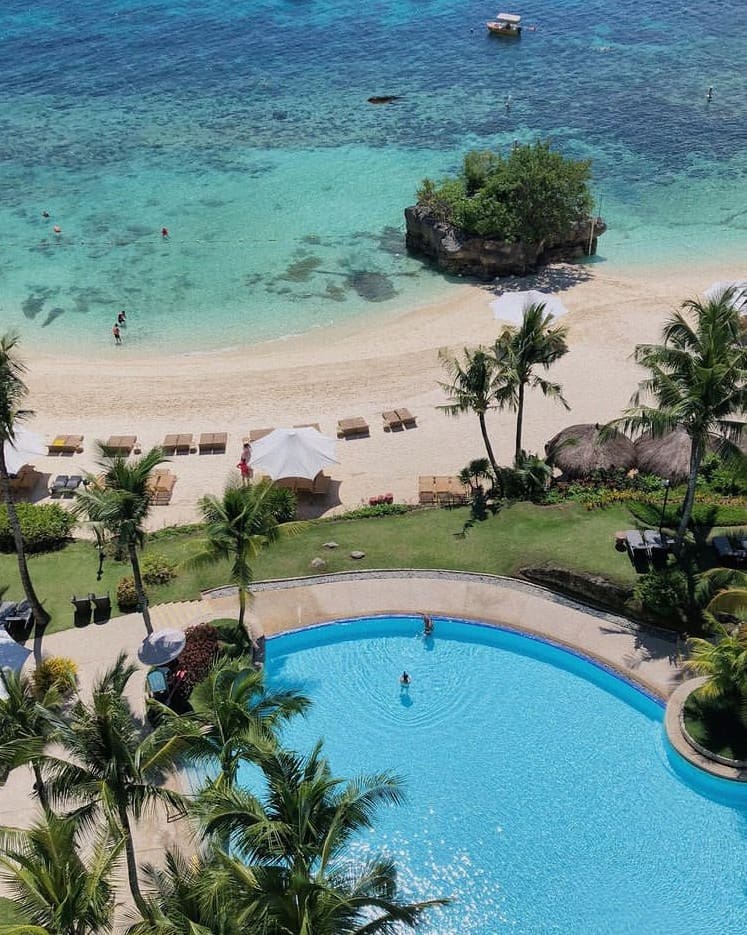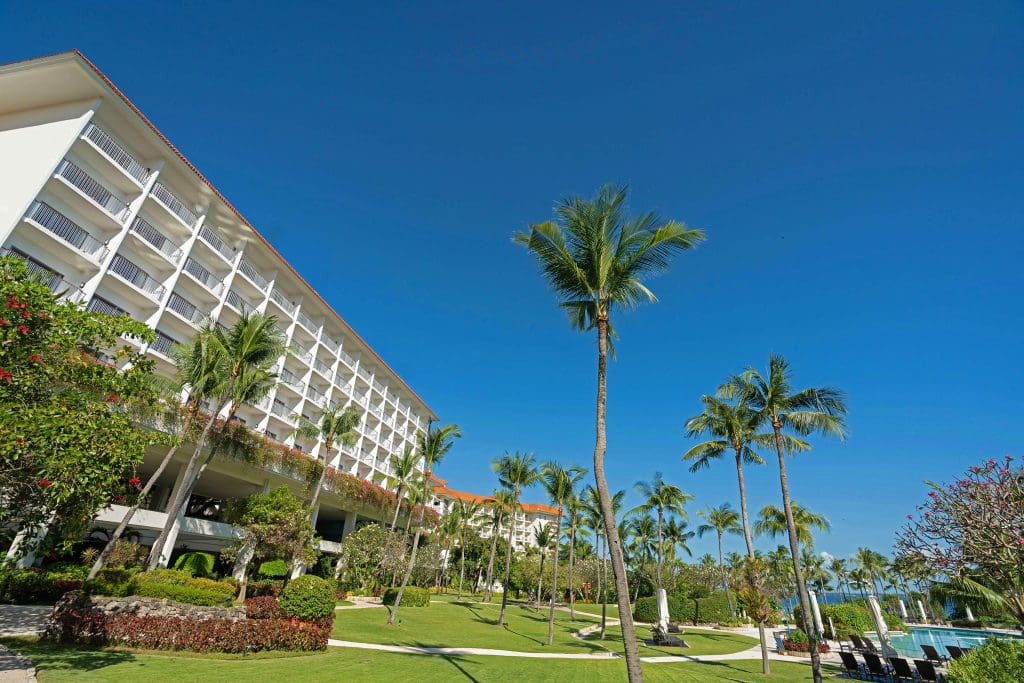 Luxurious rooms and suites
Shangri-La Mactan has around 530 accommodations, which speaks of how grand the resort is. They are decorated with traditional Filipino accents and contemporary design with sweeping views of the lush gardens and of the ocean. Some suites even offer private balconies and club benefits.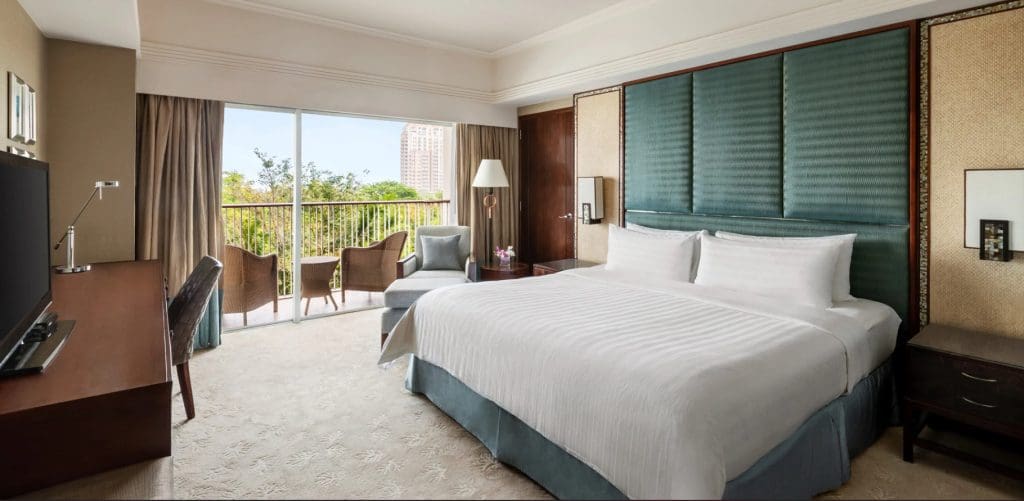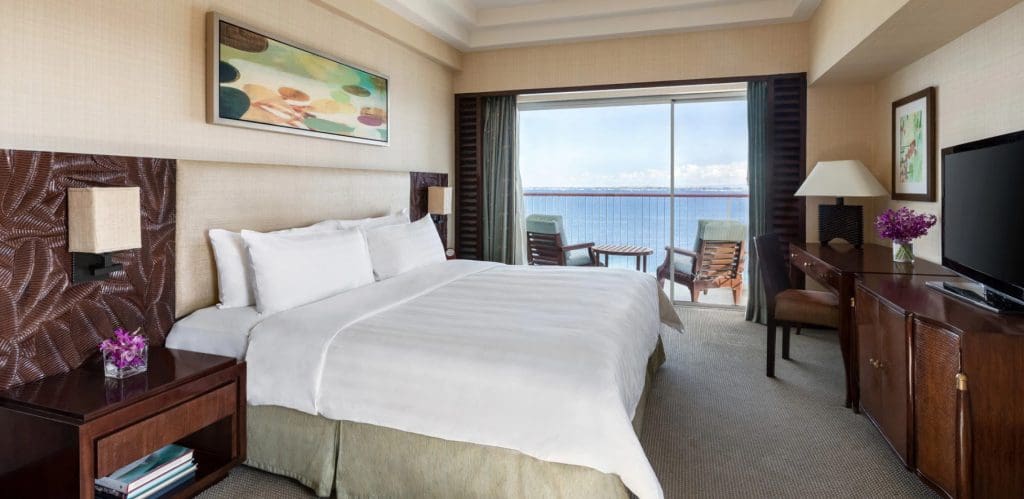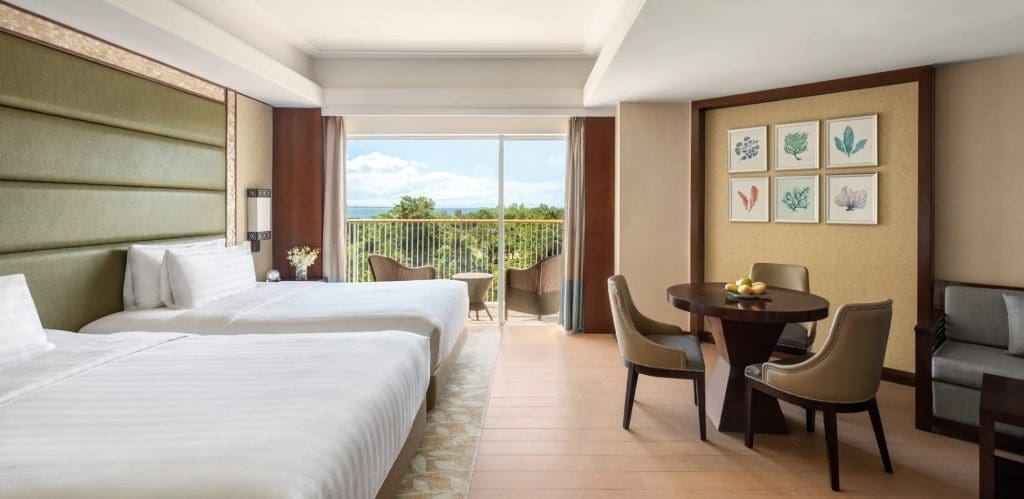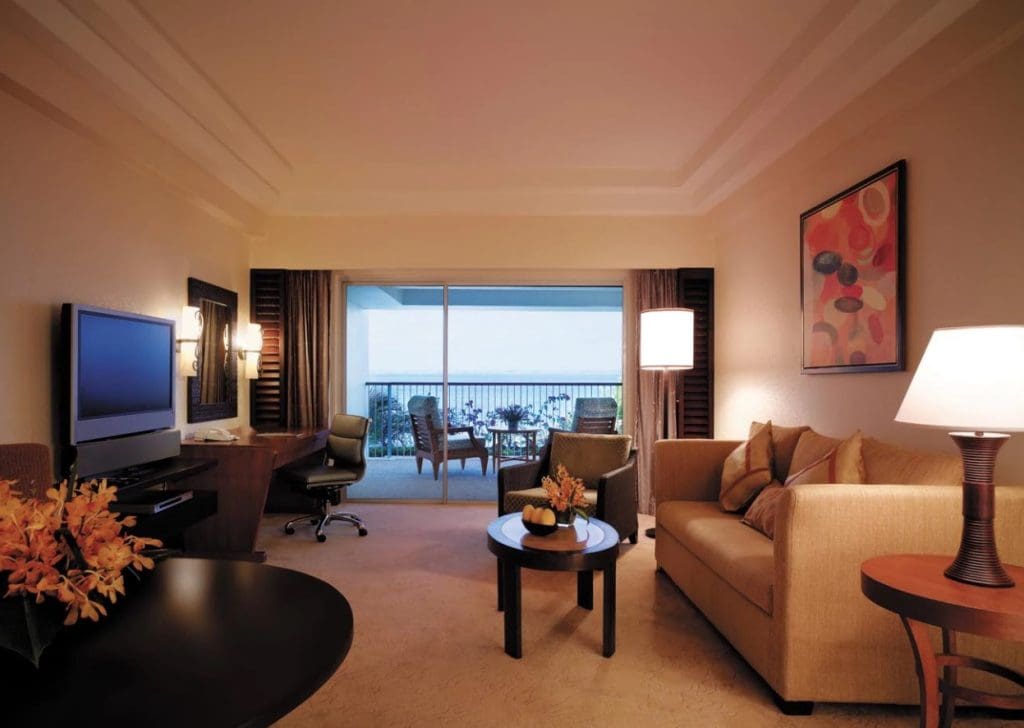 Shangri-La Mactan's wide range of activities
Its wide variety of leisure activities will make you stay just a little bit longer or just not to leave at all to be able to do all of them. Whether you want to simply relax by inside the resort or explore the sea creatures waiting for you at sea, you can do it all.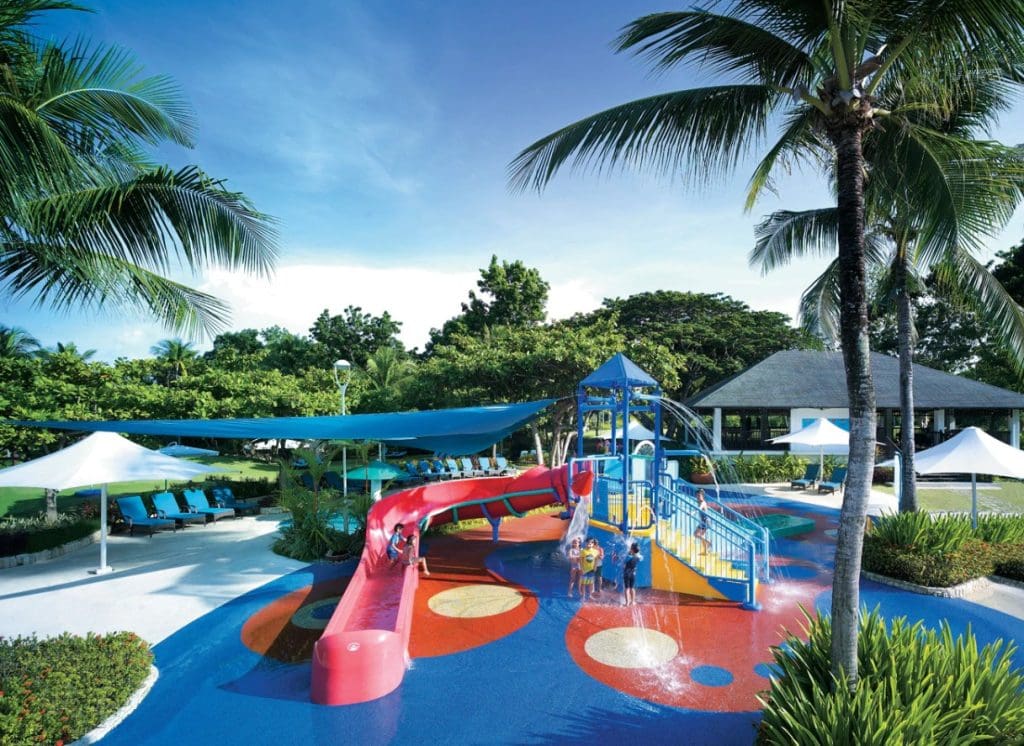 Inside the resort
Lounge at one of their pools or at the Buko Bar
Work out at the Health Club
Play video arcades at the E-Zone
Play a game of tennis at the Tennis Centre
Practice swings at the Golf Club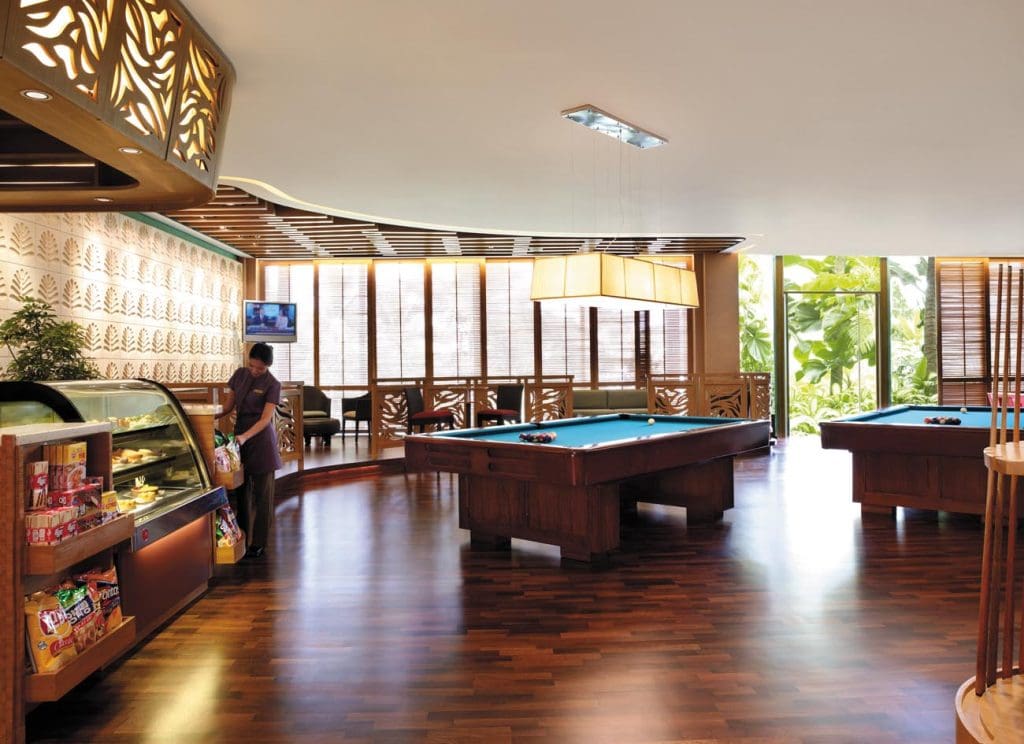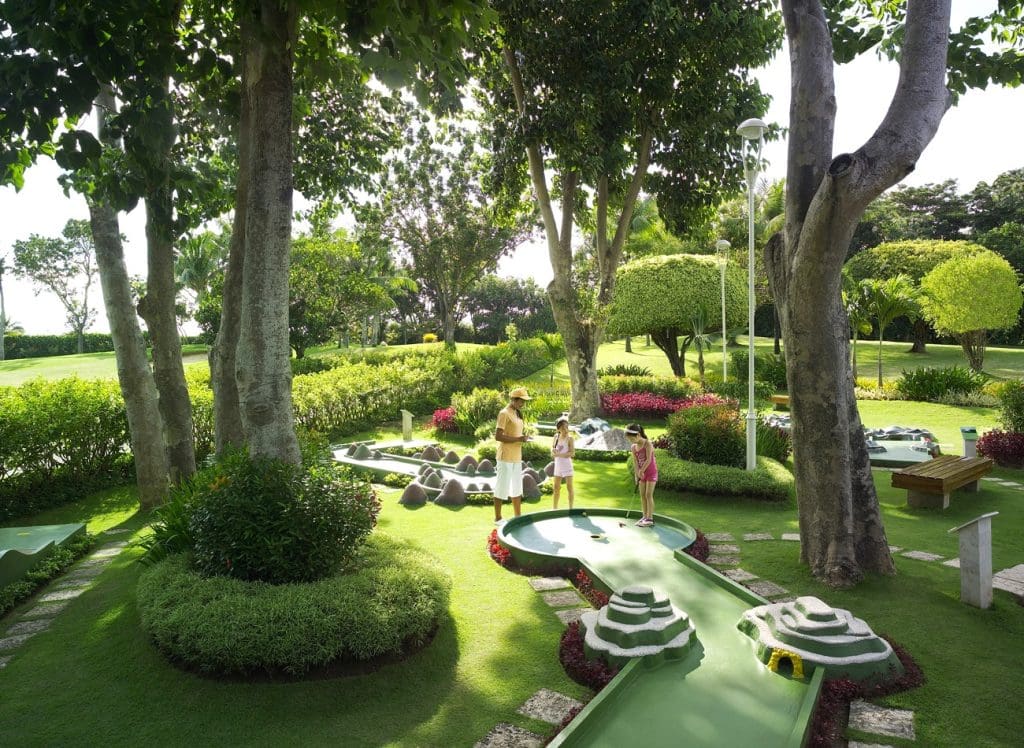 Water activities
Whether you're a beginner or an experienced ocean explorer, you have all the choices on what to learn or what to enjoy.
catamaran sailing
banana boat rides
jet skiing
parasailing
kayaking
windsurfing
Scuba diving
snorkeling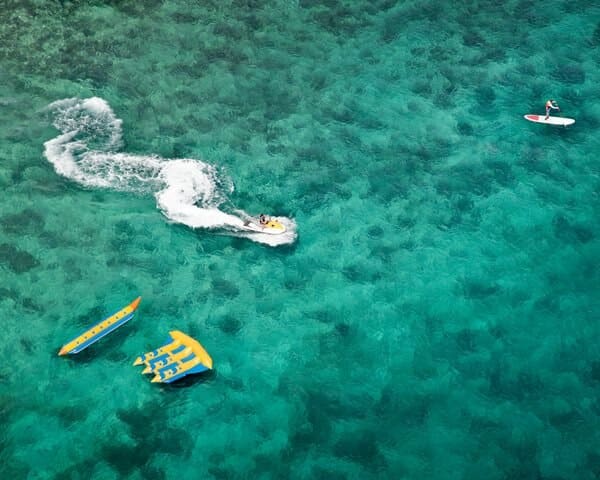 Marine sanctuary
A marine sanctuary exploration, will make you appreciate the sea more. It is a 6 hectares property of different species of coral, clams, and fish. It was built as an effort to conserve biodiversity and the surrounding environment by Shangri-La.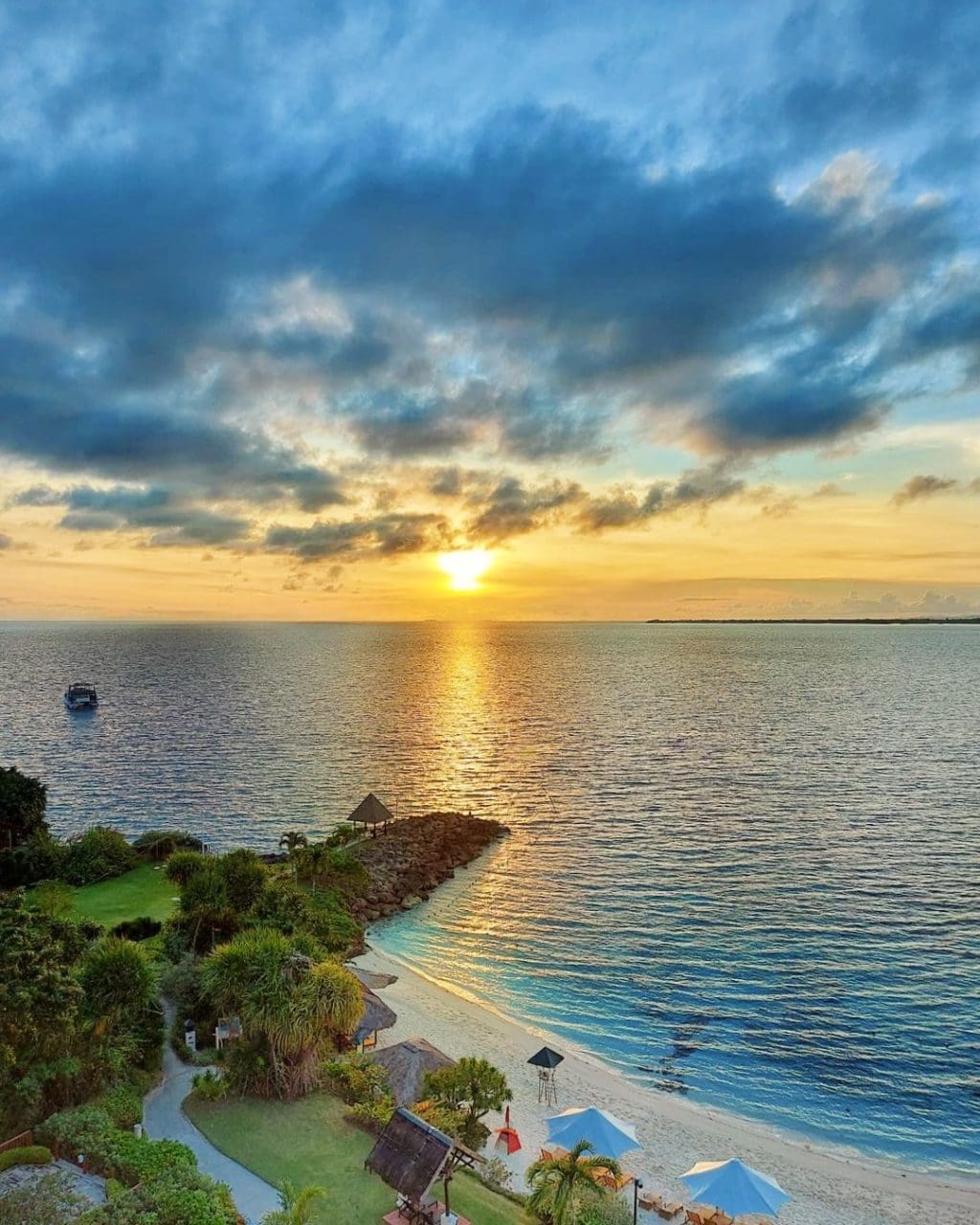 Chi, The Spa
Only by calming the senses and taking a moment of peace will we ever truly relax and there's no better way to do that but by visiting a spa. Luckily the spa here in Shangri-La, Chi, The Spa is in-house and offers a number of treatments suited to all its guests' needs.
Shangri-La Mactan Restaurants
The resort has a stellar gastronomical experience waiting for you with their collection of restaurants.
Acqua – Italian dishes
Cowrie Cove- Seafood (al fresco dining) w/ bar and a DJ
Tea of Spring – Chinese cuisine
Tides- Food buffet from around the world (breakfast, lunch and dinner)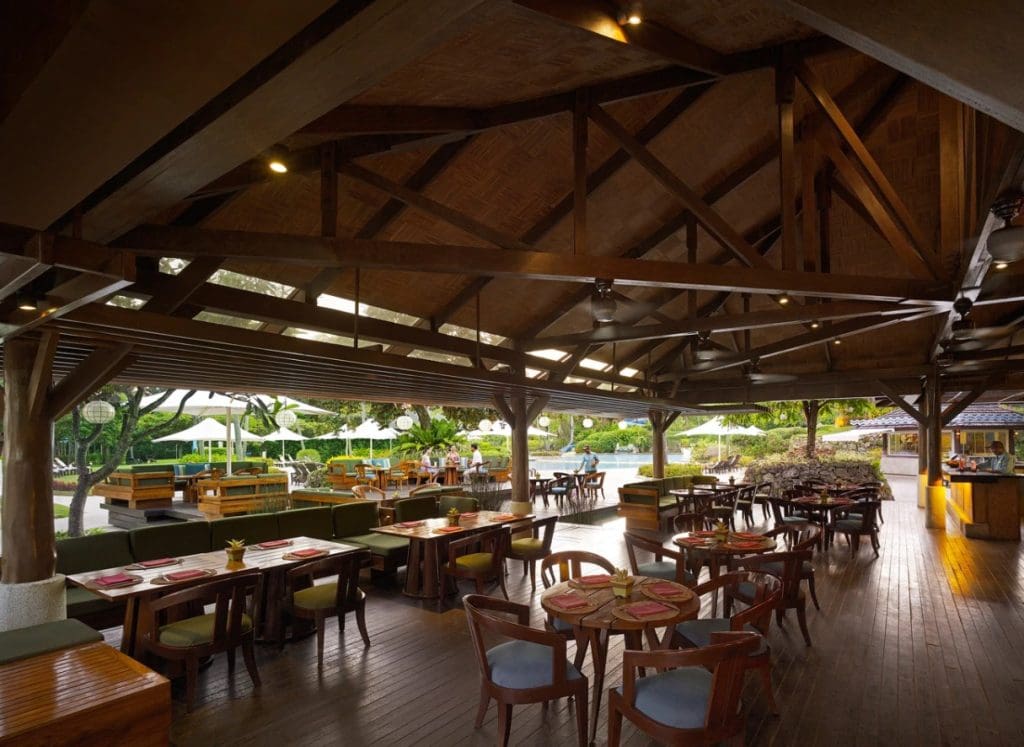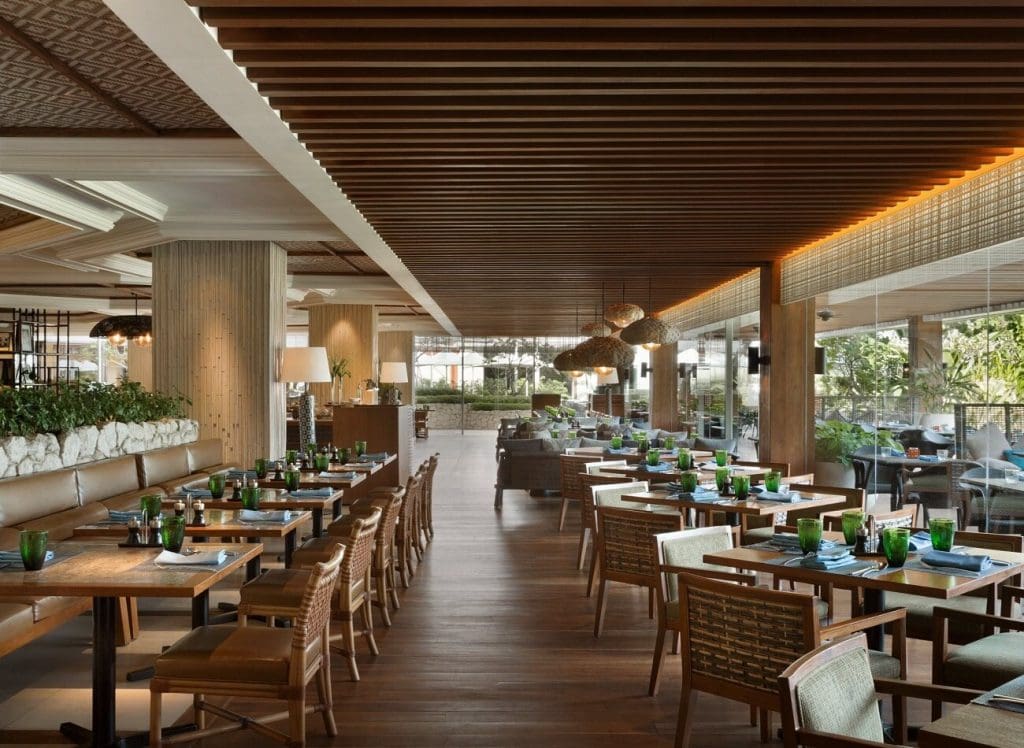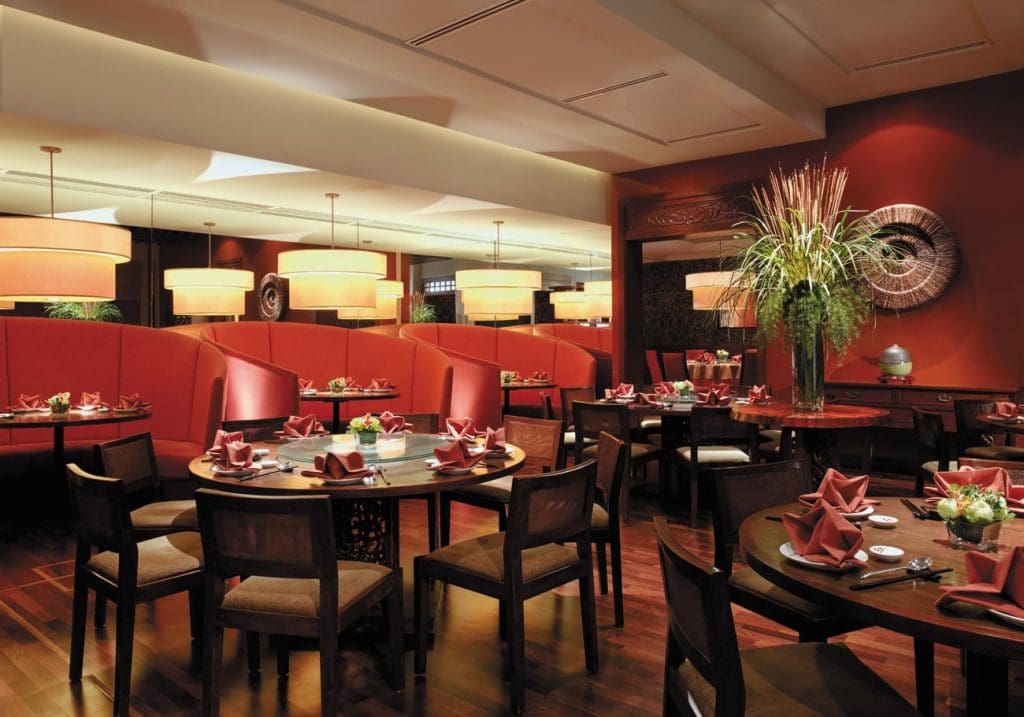 With all those luxurious rooms, countless activities, mouth-watering restaurants and excellent services, no wonder Shangri-La Mactan Resort has a stellar reputation. There's definitely something for everyone at Shangri-La Mactan.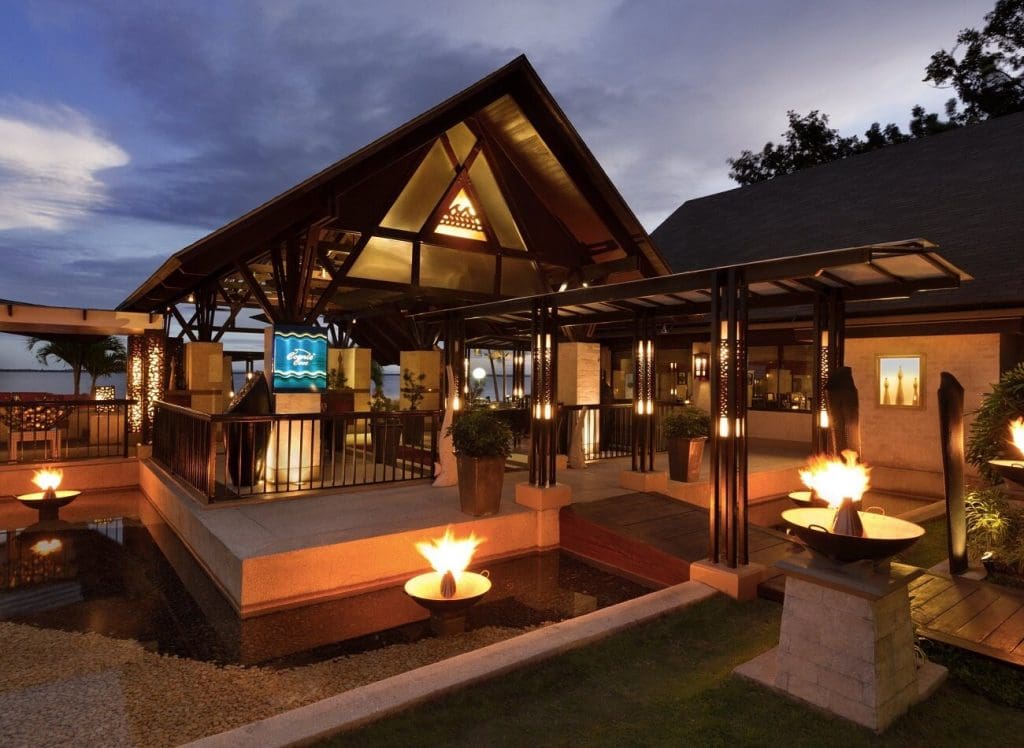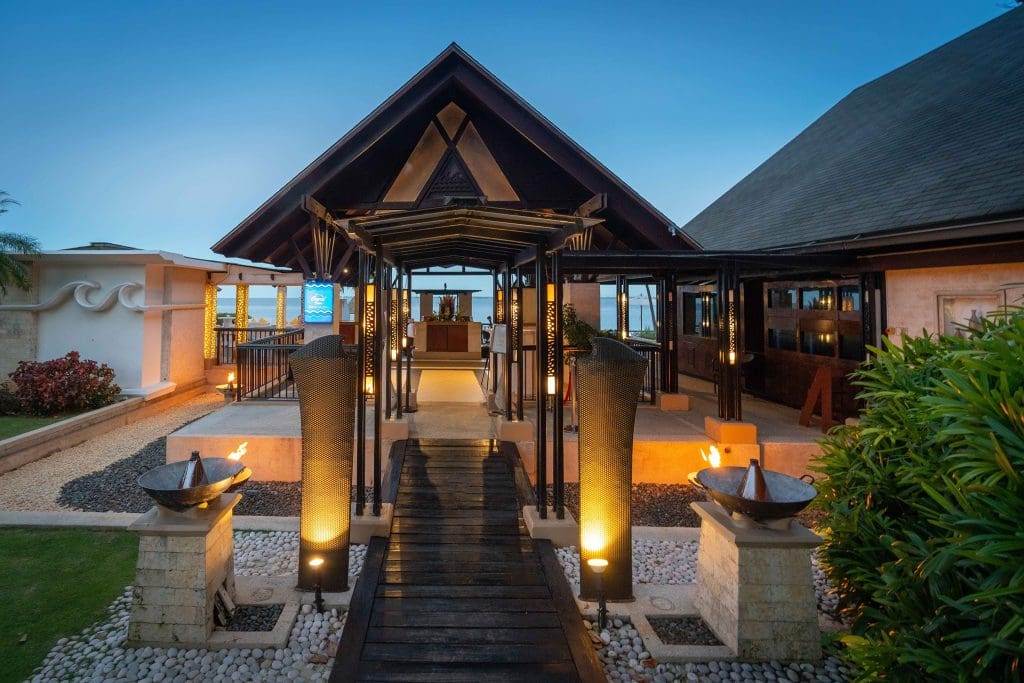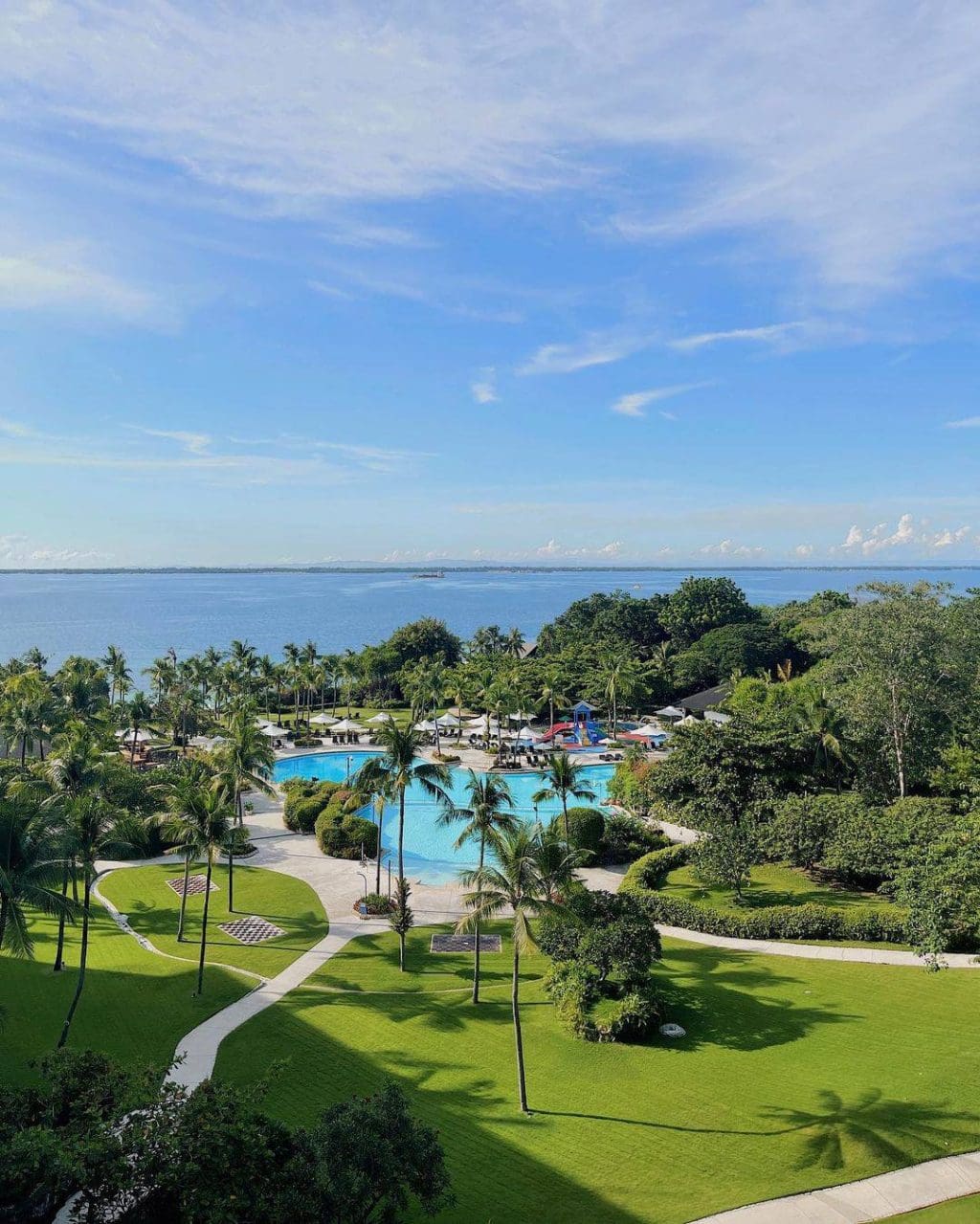 RATES & OTHER INFORMATION
ROOM RATES:
Accommodation range: Starts at P14,000 (may vary depending on the season)
OTHER INFORMATION:
HOW TO GET THERE?
Exact location: Punta Engaño Rd, Lapu-Lapu City, Cebu
BY BUS: Ride any bus/ PUJ going to Punta Engaño in Lapu-Lapu, and ask the driver to drop you off at the bus stop near Shangri-La Mactan Resort.
BY CAR: Navigate with Waze or Google Maps and set your destination to "Shangri-La Mactan, Cebu" in Lapu-Lapu. Parking space is available.