Remember that squirrel who in Ice Age who couldn't catch a break to eat and obsess over his acorn for the life of him and ends up both being the cause of the problems and the bringer of solutions in the movie series?
Yes. I think we all do. Well, He finally did eat the slippery acorn he chased all over the era.
He is that type of character that will stick to your memory and if you didn't know, his name is Scrat (squirrel+rat), a saber-toothed squirrel.
Scrat and his many misadventures have become the highlight of these films
But Lo and Behold as after 20 years, Scrat finally gets his acorn but it just might as well be like saying "goodbye".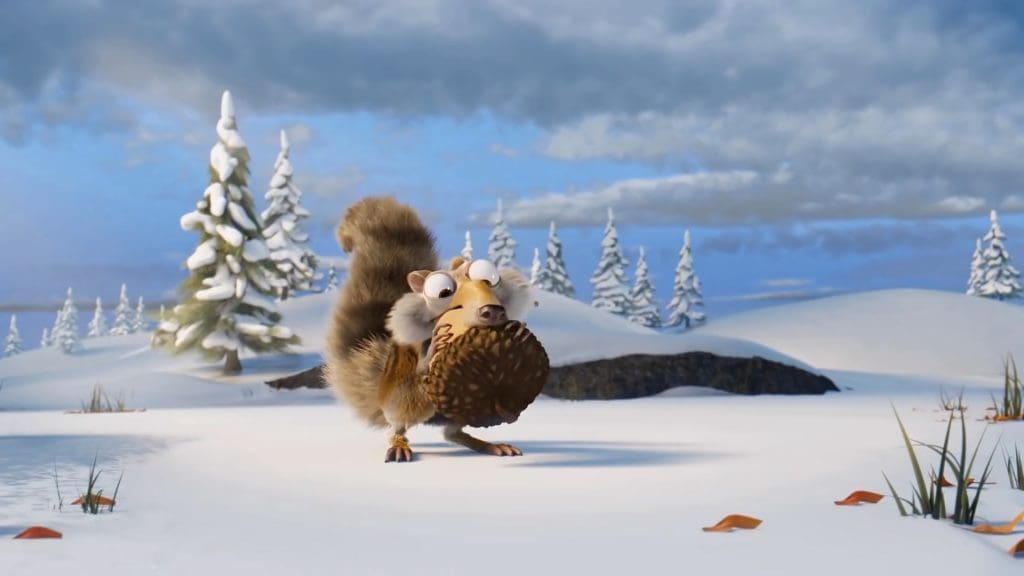 This is because Blue Sky Studios, of the Ice Age franchise, have closed down just last April 2021. They honored their mascot with a closure on the uneaten and unachievable acorn of Scrat through a video clip.
The short clip lasted for only 34 seconds where you can see the usual turn of events for Scrat starting with the sniffing around and finding an acorn. Typical Scrat, he grabs it and was about to slam it into the ground until he has an epiphany and made the one thing, we've all been saying to him for the last 5 films, he took a bite. He then pauses for a second, suspicious as misfortunes always arrive when he finds a nut but nothing happened and so he finishes it and leaves.
If you want that closure as well as we all do growing up to the Ice Age films, watch this special clip in YouTube released last April 14, 2022.
"In the final days of Blue Sky Studios, a small team of artists came together to do one final shot. This shot is a farewell, a send-off on our own terms."
The closing down announcement is due to the economic impact of the pandemic. No worries though as Disney still owns its titles, and we can still watch the beloved series Ice Age: Scrat Tales on Disney+.
"For the past thirty-four years, we, like our single minded character Scrat, have reached for something that at times seemed unattainable. Yet time after time we've managed to get our arms around our own versions of that elusive acorn."

– CHRIS WEDGE (THE CO-FOUNDER AND VOICE OF SCRAT)
Scrat has been dear to all our hearts along with the whole gang Sid, Diego, and Manny. We will never forget the lessons and joy it brough to us.