When asked what's the best long-term investment you can purchase, the top three we can usually think of are: properties, gold, and stocks. But what really topped the list over the last decade are – surprisingly – Rolex Watches.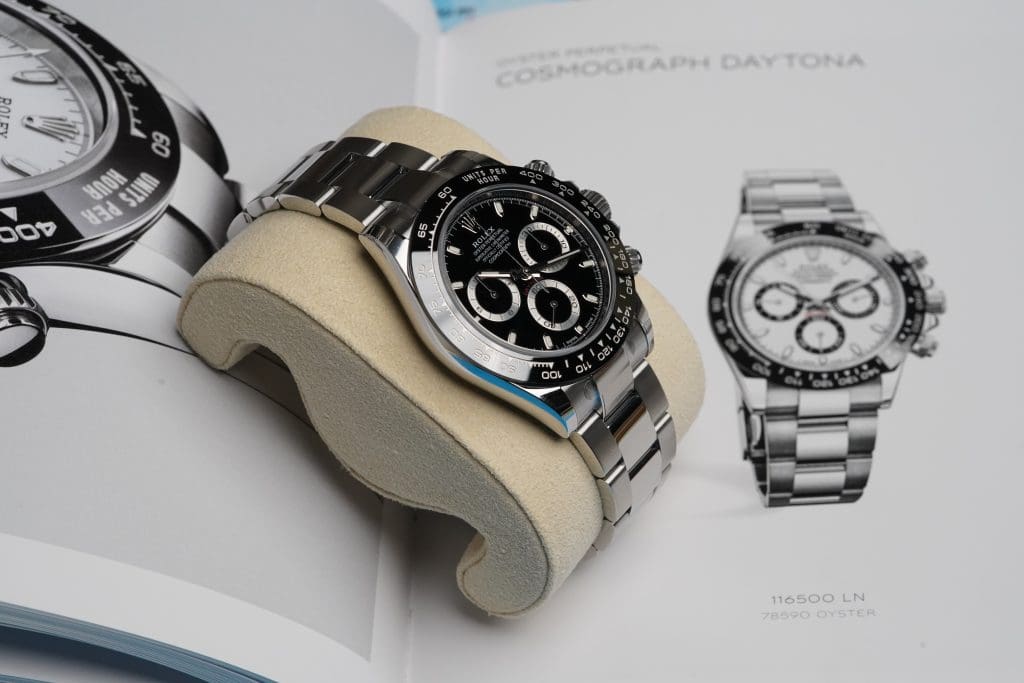 These past few years, luxury timepieces have been the "in" alternative investment, with companies like Audemars Piguet, Patek Philippe, and F.P.Journe making headlines for their crazy price increases. However, when it comes to consistent appreciation, one Swiss company has always reigned supreme: Rolex.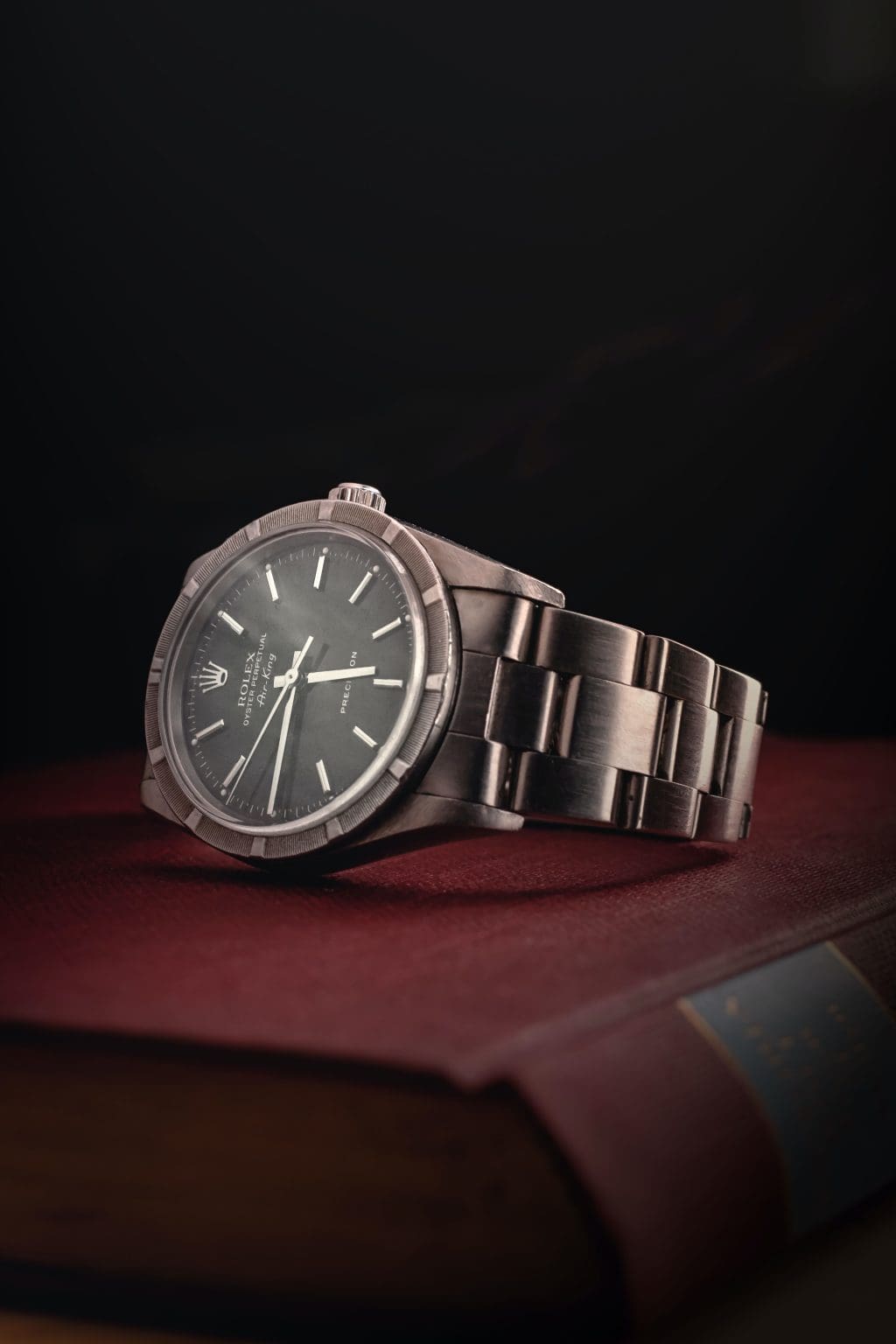 Bob's Watches, the leading reseller of Rolex watches, has compiled 10 years of sales data to show how much Rolex has appreciated and which models have been hits – even after accounting for Rolex's steady price increase and inflation, Rolex has beaten major asset classes including real estate, stocks, and gold on average.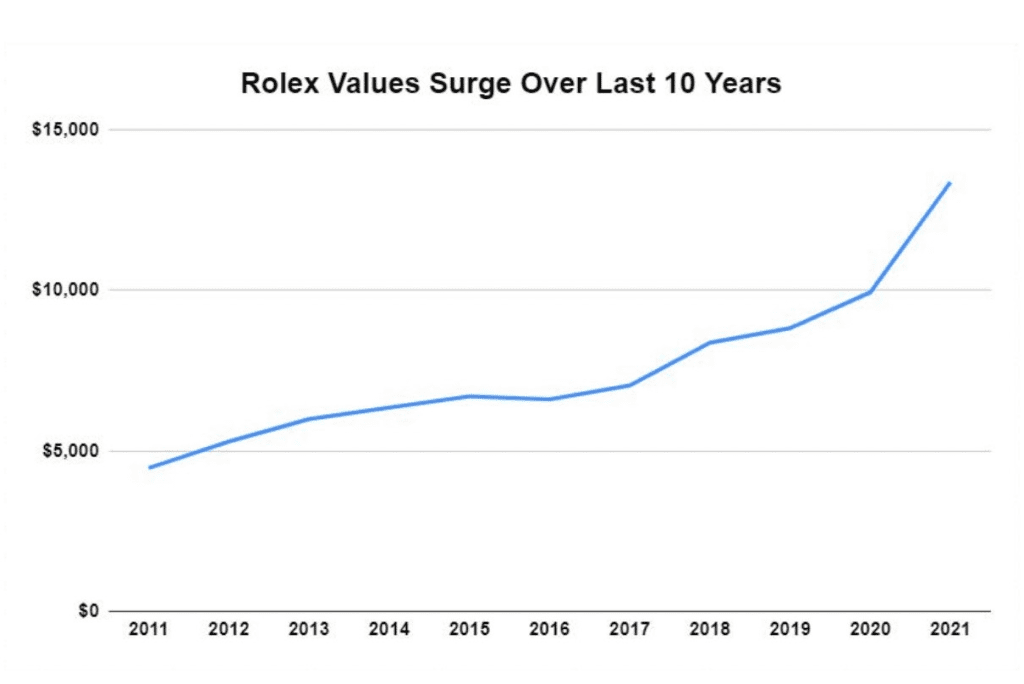 The market average selling for a pre-owned Rolex has increased from less than US$5,000 (~P250,000) in 2011 to more than US$13,000 (~P650,000) in 2021, according to sales statistics spanning ten years. What's more noteworthy is that, because of the epidemic, Rolex prices have risen at a rate roughly equivalent to the overall price increase during the previous five years.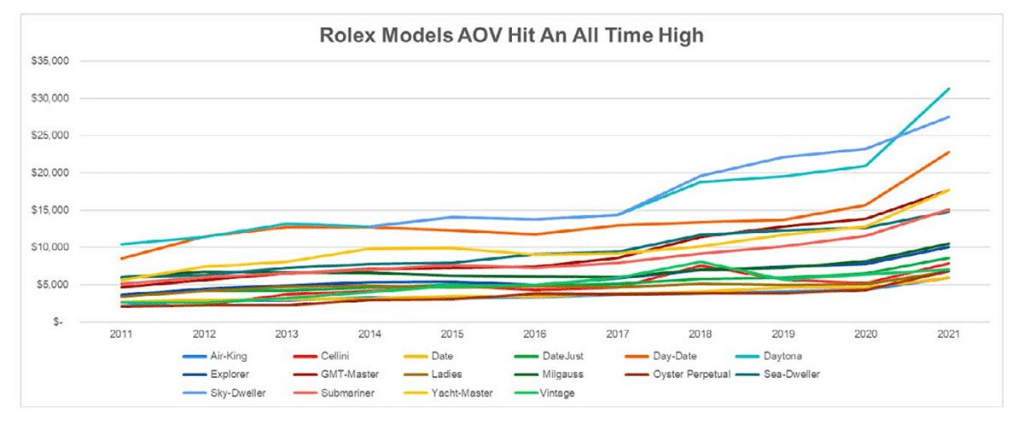 Looking at the data above, we can see all the Rolex Models hitting all-time highs. On the lower end of the spectrum, models like the Air-King and Cellini have increased in value modestly, while the Daytona, Day-Date, and Sky-Dweller have more than doubled in price in a shorter time.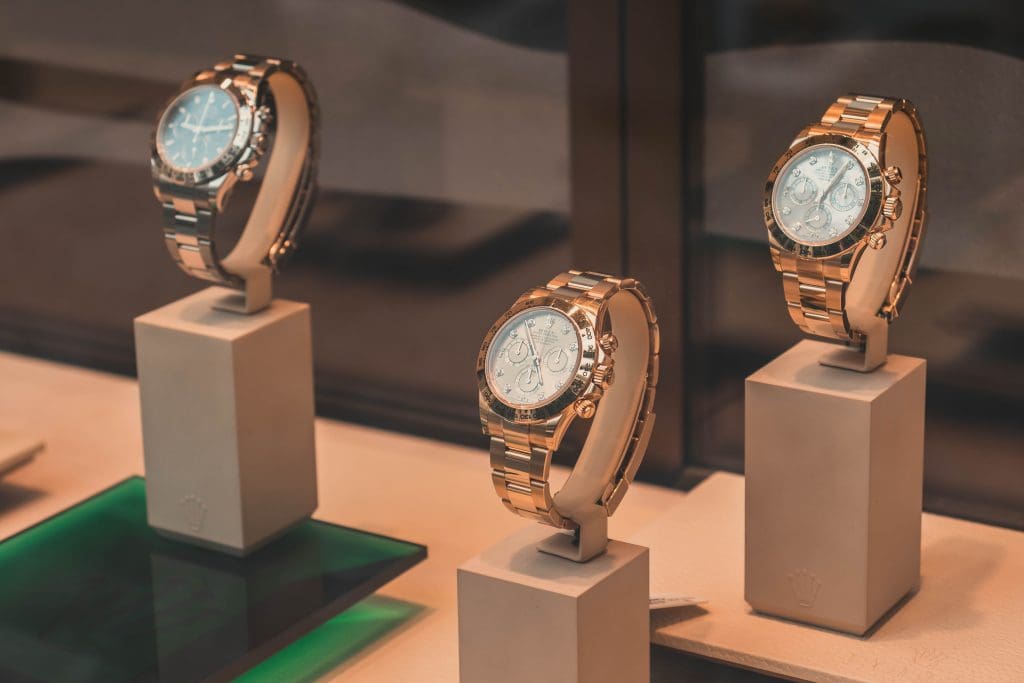 The Sky-Dweller, which was only introduced in 2012, has more than doubled in a shorter time, but the Daytona, on average, has more than tripled in value in the last 10 years, with an average pre-owned price of more than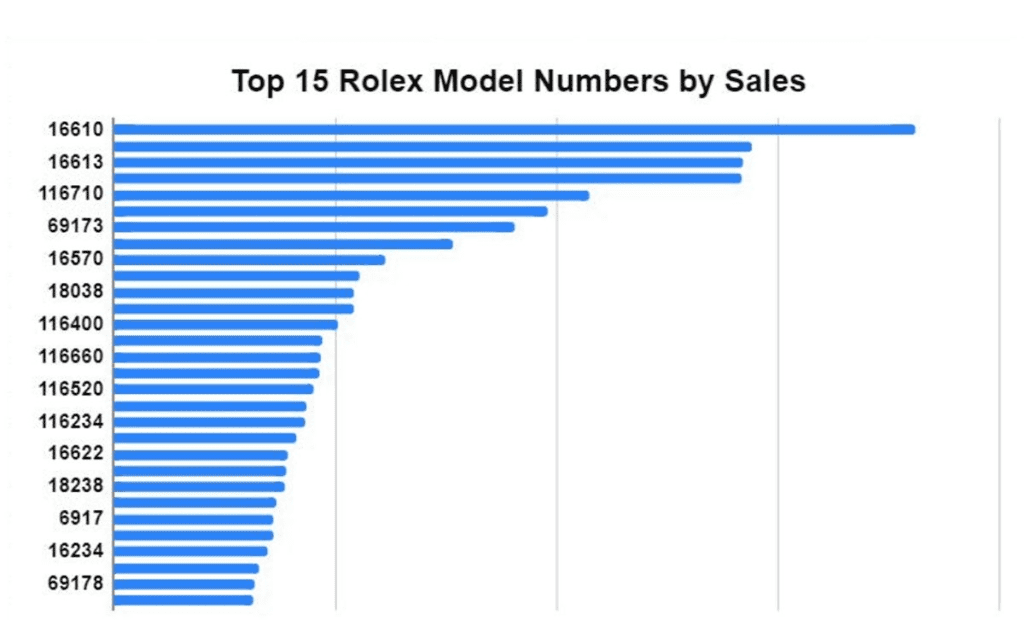 The 16610 Submariner has been the best-selling Rolex on Bob's Watches for the past ten years, while its two-tone steel and gold sibling, the 16613, comes second. Third place goes to the functioning six-digit GMT Master II 116710.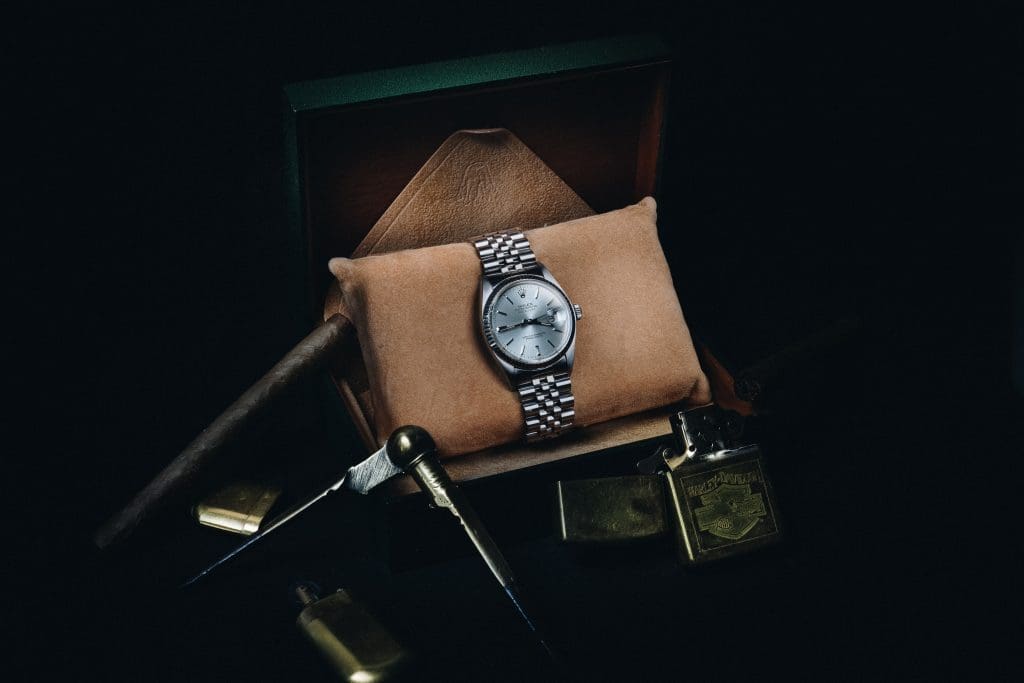 Although there's still no guarantee that Rolex Watches will continue to appreciate, there is something rather spectacular and unique about these luxury watches. It's one of those rare items that grow in value over time, even when we enjoy wearing it.
A typical Rolex in the Philippines ranges from US$7,500 (P382,000) to US8,550 (P432,000).