It's probably one of the things you look forward to when going to a mall, especially to the cinema. Having a bite of the famous Potato Corner fries is definitely a treat, whether just casually enjoying it while chilling at the food court or taking it as your 'movie munchies' while in the theatre.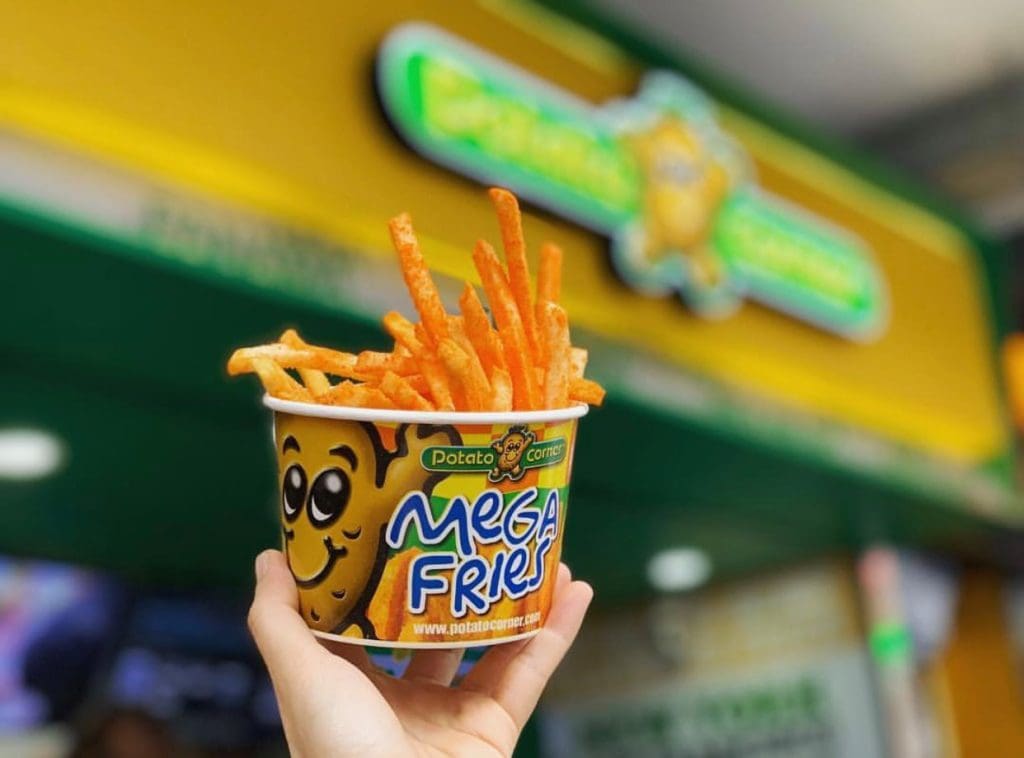 Launched in 1992 by Cinco Corporation, Potato Corner is one of the Philippines' famous first food carts which serves flavored French fries. Potato Corner has been one of the leading pioneers in the food cart industry, with both kiosk and counter-type businesses in the Philippines. With more than 200 outlets nationwide (70% of which are franchise-operated), Potato Corner is definitely here to stay, as markets predict that the business will steadily grow. One indicator is that the business managed to expand abroad.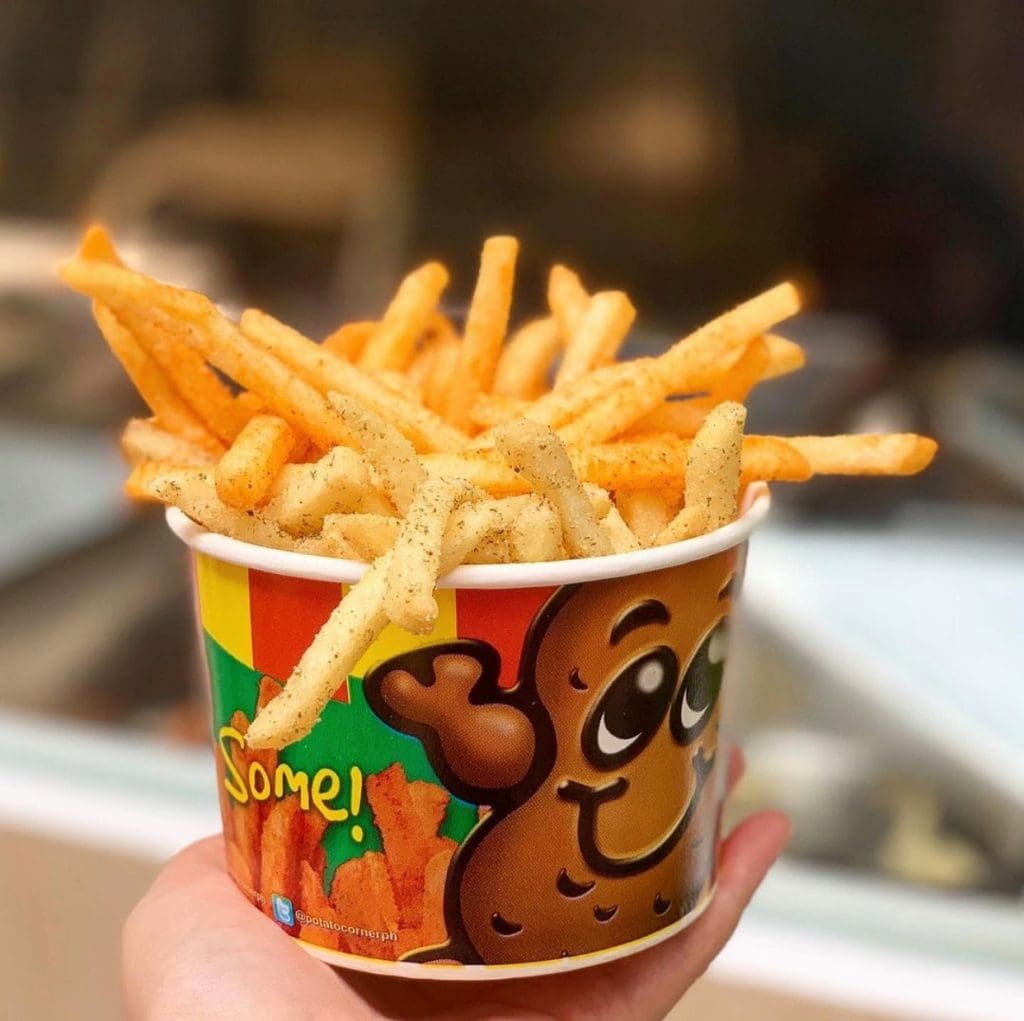 So, if you're interested to be part of Potato Corner's family of entrepreneurs, here's a detailed list of the franchise packages the famous snack company offers: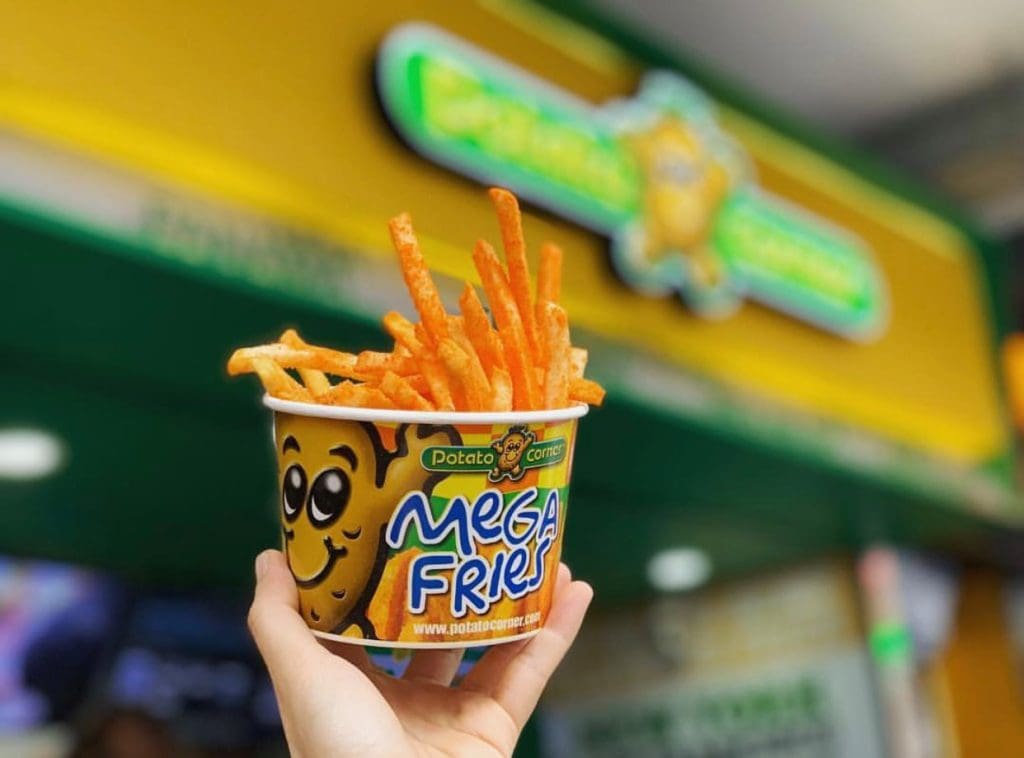 -for school canteen only
-electrical load – 40 A
-franchise package fee – P150,000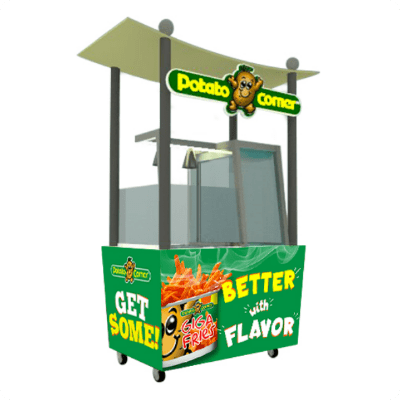 Standard Cart – 1.8 meters
-for malls, shopping centers, commercial spaces, bus terminal, supermarkets, etc.
-electrical load – 40 A
-franchise package fee – P270,000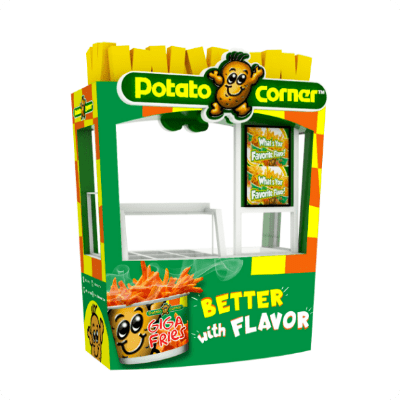 Kiosk Design with Roof – 2×2 meters
-for outdoors kiosk-type
-electrical load – 40 A
-franchise package fee – P335,000
Kiosk Design without Roof – 2×2 meters
-suitable for indoor establishments
-electrical load – 40 A
-franchise package fee – P335,000
Kiosk Design with Roof and with Seating – 2×2 meters
-suitable for outdoor establishments
-electrical load – 40 A
-franchise package fee – P350,000
-suitable as a dining establishment itself
-electrical load – 60 A
-franchise package fee – P380,000
Hole in the Wall – 4×4 meters
-suitable for indoor establishments
-electrical load – 60 A
-franchise package fee – P400,000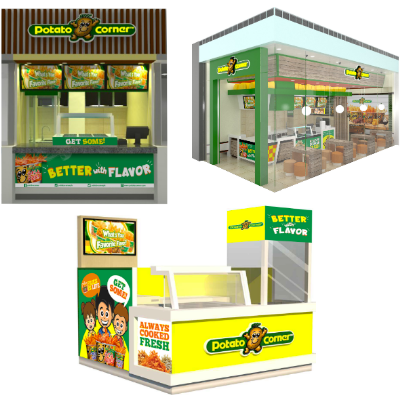 Potato Corner Franchise Package
The following are inclusive to any franchise packages:
cart
equipment
small wares
initial inventory
training of franchisee and staff
Contact Details: