Regal, picturesque, and iconic. These are just some words that describe the famous Fuente Osmeña Circle, a focal landmark in the city of Cebu. The landmark has become one of the most notable places in the city and continues to be, serving both aesthetics and utility.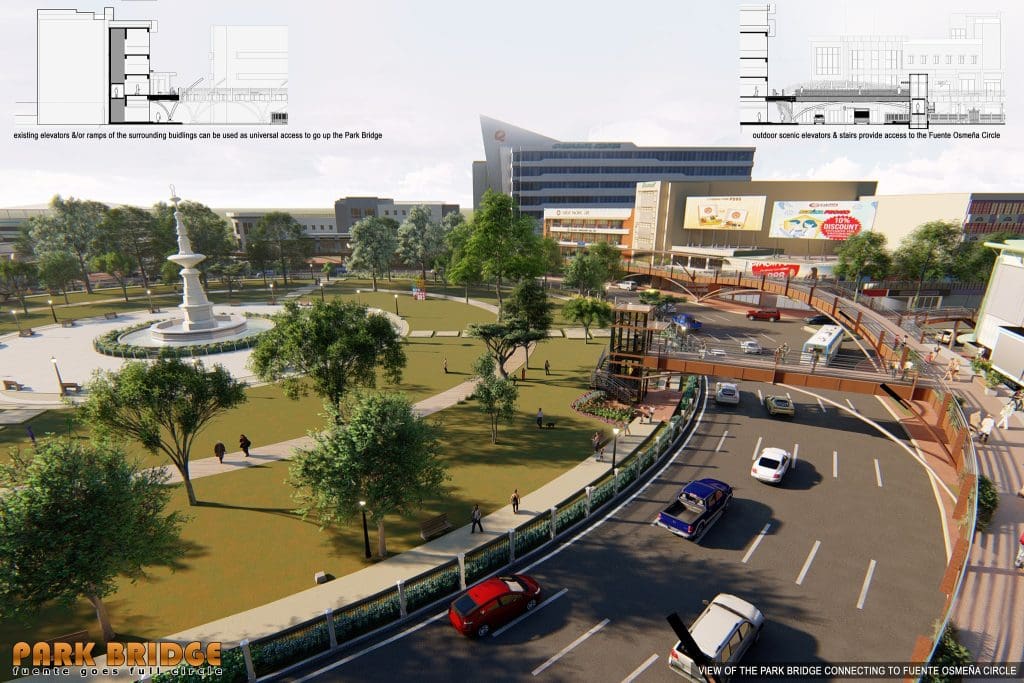 It consists of a fountain and a park, located inside a rotunda near Jones Avenue and General Maxilom Avenue in Cebu City, Philippines. People frequently congregate there to unwind, exercise, or simply catch up with friends. Additionally, it serves as a venue for a variety of special events, including pageants, social gatherings, and official occasions.
But soon enough, the place will go through a major makeover, as there have been plans to add a new feature to it. The new addition will be a "park bridge," and designs have already been proposed for it.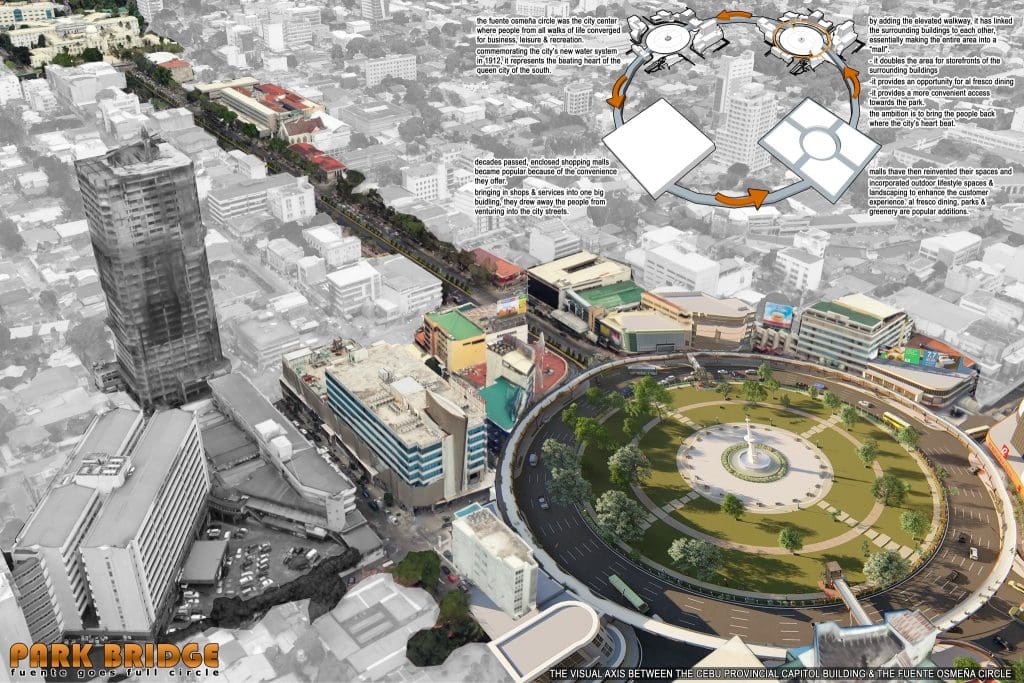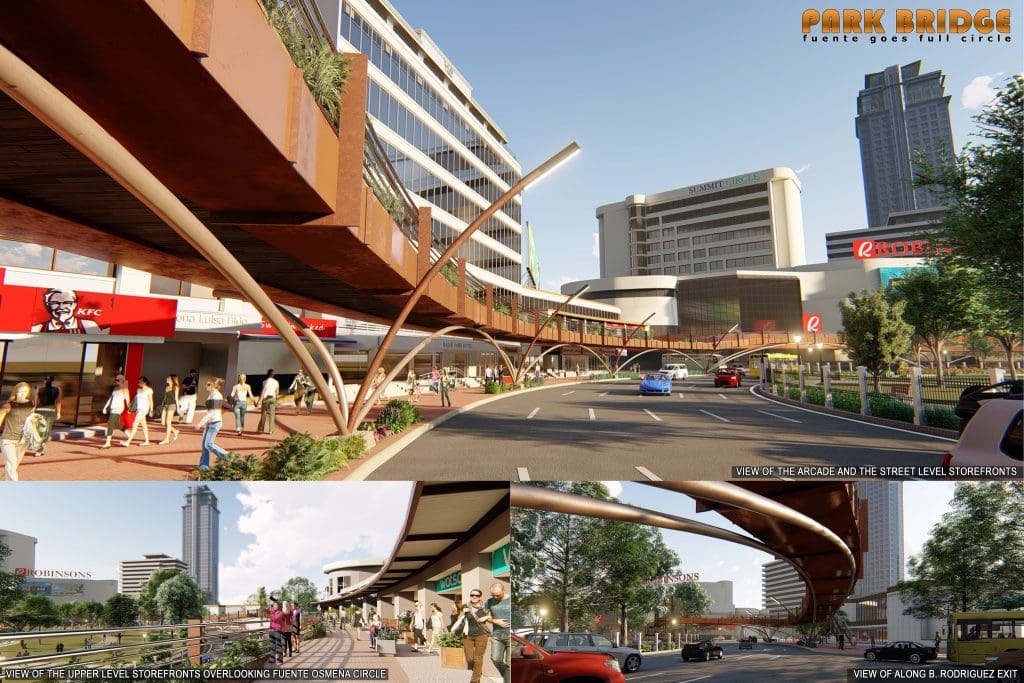 The park bridge will be a platform elevated from the ground with an axial ring working as a connector to "establish a link that will merge all of the parts of Fuente Osmeña Circle, making it all into one coherent open-air lifestyle zone." The façade of the existing buildings will be divided in half horizontally, and from this point on, a new pedestrian level will be created.
To fit in without standing out too much, it is also intended to have a sleek and minimalistic appearance. This concept will enable it to realize its open "mall-in-the-park" notion.
To keep pedestrians safe, elevators are also planned to be placed on the opposing end to allow easy access and eliminate the risk of crossing through dangerous traffic. Moreover, the proposal also ensures that the Fuente Osmeña Circle will be enhanced by it, helping it serve as the focal point along the scenic view and aesthetically-pleasing establishments.