The Internet has become a necessity in our daily life especially now that almost everyone is working from home. Cebuanos have also struggled with the effects of super typhoon Odette amidst the pandemic which makes it harder.
So, having an internet service that has the initiative to disconnect during those times when everyone cannot access the net due to lack of electricity is something to be praised indeed.
Mars Catiquista shared on Facebook that her internet bill is only 149 Pesos which were far from its original usual bill of P1,499.
Flexing her internet provider, Cine Cebu Television Network Incorporated (CCTNi) which is a newcomer in the internet provider services, she shared her gratefulness to the company's initiative.
"Good day our dearest Subscriber: The bill (SOA) that was sent to you was already adjusted since Cince Cebu Management decided to disconnect all the subscriber's account that was effective last Dec. 16, 2021."- Cine Cebu Billing Staff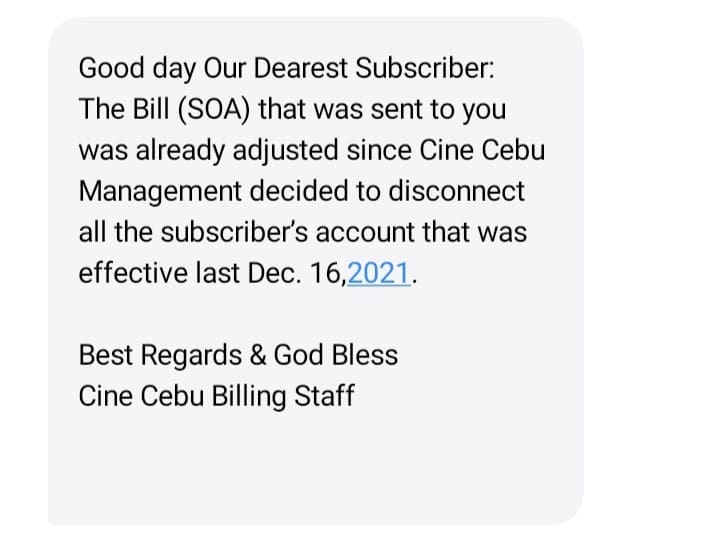 Yes. We sure don't need to be fined for those days that we don't even have access to. It was a state of calamity and still, most of those telecoms have not considered this. The internet bills that came were still intact, just like that.
"I'm so thankful. Gaan ra kaayo sa bulsa. And dali ra kaayo na restore ako internet connection because their customer service rep was so responsive and paspas molihok sa imo request. I just wanna appreciate them. Because of them, I immediately went back working from home."

– Mars
Though not yet as popular as Globe and PLDT, she claims they're worth the price.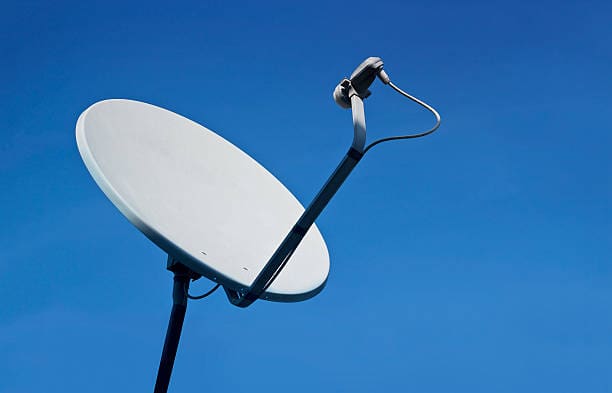 Cine Cebu (CCTN) Internet Plans
10Mbps – P999 per month
20Mbps – P1,499 per month
30Mbps – P1,799 per month
50Mbps – P3,000 per month
Plan Inclusions (All Bundles):
Unlimited Fiber internet. No data capping.
Complimentary premium TV channels.
Branches:
 FCT Building (Unit 6), Poblacion, Minglanilla, Cebu
 Rey & Lucy Alison Bldg., Pajo, Lapu-lapu City
 LMPC Bldg., Lamac, Pinamungahan, Cebu
 JDS Bldg., S. Osmeña St., Luray 1, Poblacion, Toledo City
If you wish to apply, you can visit any of their branch or their official website. Installation usually takes 3 to 5 days.