Adults in Cebu Province can now spend the night outside their homes without fear of being apprehended by the police.
Mandaue City Mayor Jonas Cortes lifted the city's curfew hours last Wednesday, February 16, the day the entire island of Cebu was placed under the less retrictive Alert Level 2.
According to Mayor Cortes, the curfew hours which have been haunting for nearly two years affected a lot of businesses and employees. The previous curfew hours in Mandaue is from 11 PM to 4 AM.
Two days after, Cebu Governor Gwendolyn Garcia signed Executive Order No. 5 lifting the province-wide curfew during the implementation of alert level 2 beginning today, February 18, 2022.
Minors or those below 18 years old are still subjected to an 11 PM to 4 AM curfew, unless  accompanied by a parent of legal age or who go out for an essential or work purpose. This policy also applies in Mandaue City.
"With the declining Covid-19 cases within the Province, an increased vaccination coverage, continued implementation of minimum public health standards, and in view of economic considerations, the PGC (Provincial Government of Cebu) finds it prudent to lift its curfew limitations within the Province of Cebu during the implementation of Alert Level 2 in order to begin the shift towards the New Normal,"
As stated on Executive Order No. 5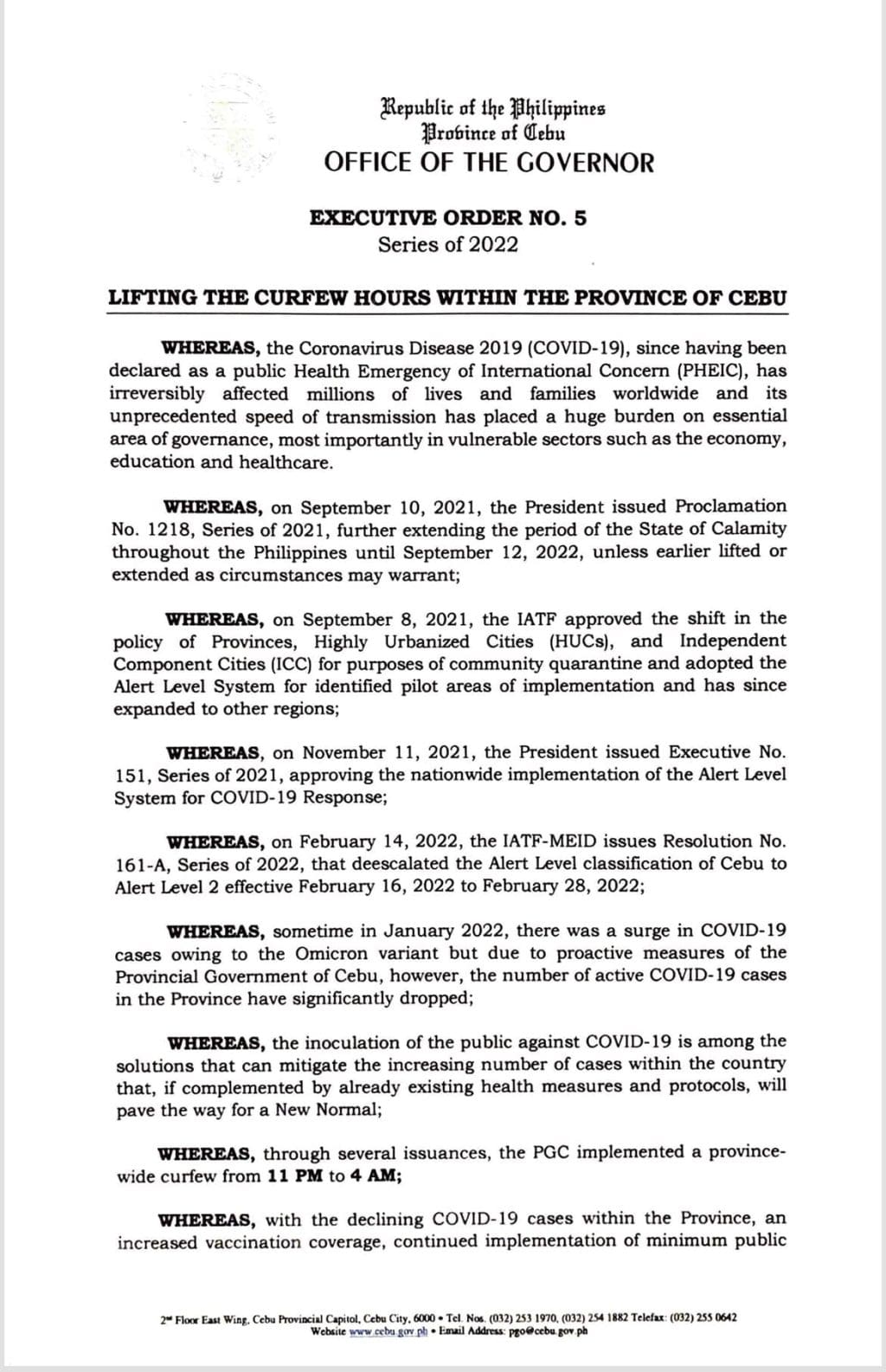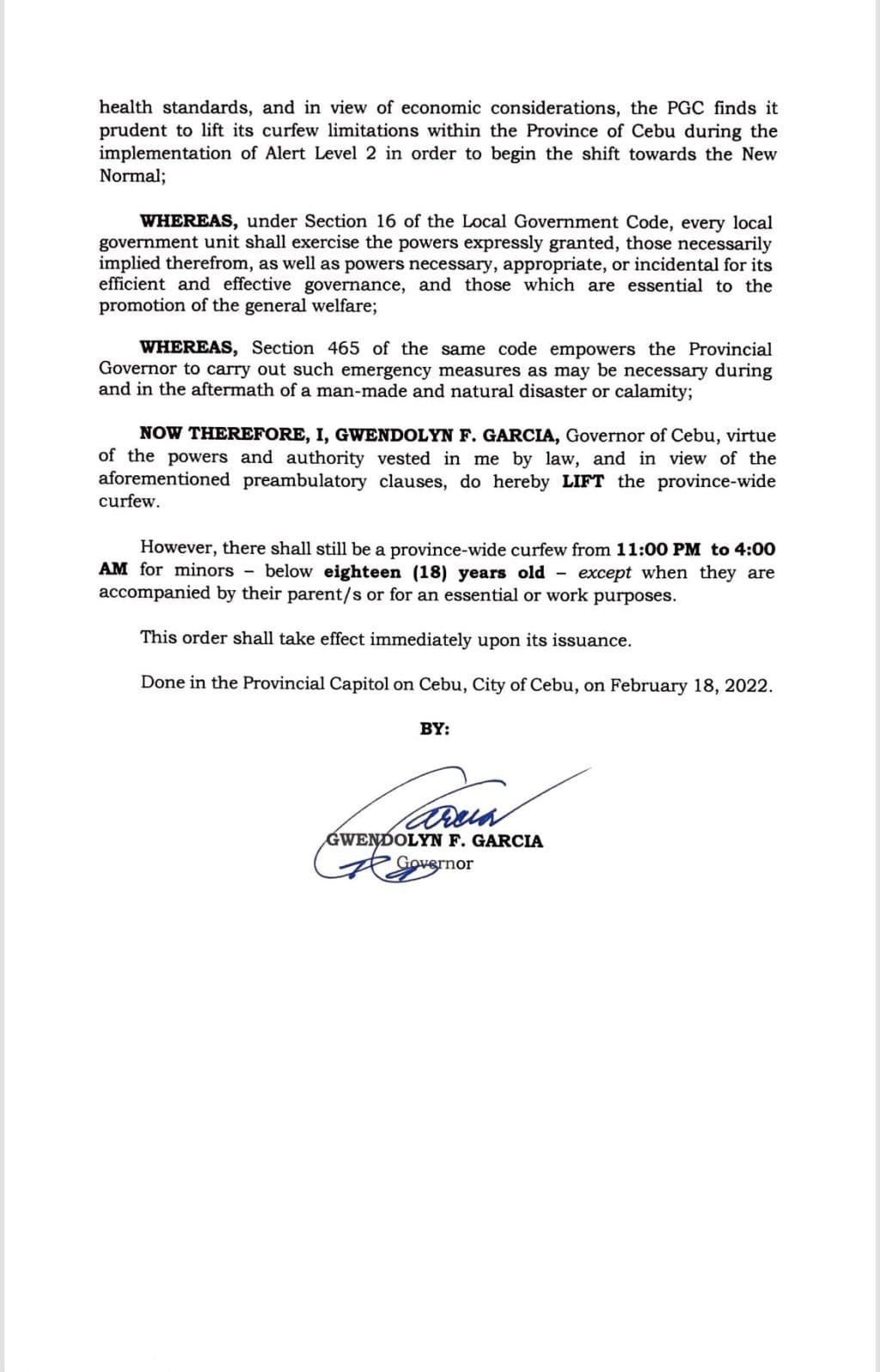 Amid shift to Alert Level 2, there's no word on the curfew changes for Cebu City and Lapu-Lapu City.
On February 10, the Philippines eased border controls and allowed entry for fully vaccinated tourists to enter the country without undergoing quarantine.