Vinyl records are making a comeback.
There is just nothing quite like the sound of vinyl when playing music which is why it has stayed even in this digital age. Music enthusiasts just love them and people of this generation are slowly discovering their magic as well.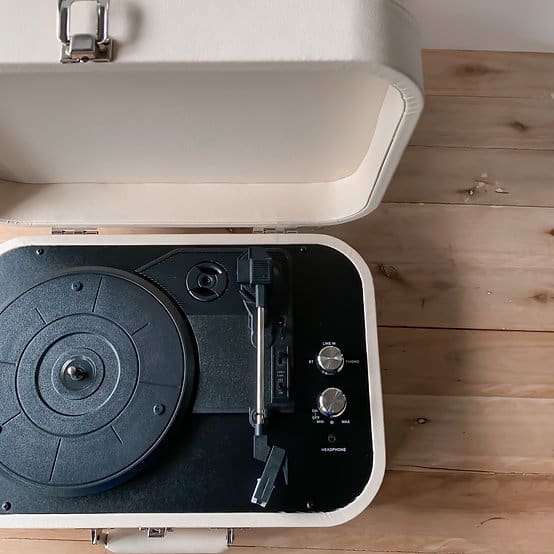 Collecting vinyl records though require first and foremost, a good turntable.
Now, turntables are a bit pricey so this hobby isn't that good for the budget but no worries as we have here a turntable that is not only affordable but has the vintage aesthetic that we see in every trend these days.
Vinyl newbies rejoice as a local brand known for their vintage-inspired finds, Ben and Bart, gives you the 'Sunny Chicago Turntable'.
Bring on the nostalgia through this record player's retro look complete with its leather casing resembling a suitcase when sealed.  It's A for aesthetic indeed when displayed in your bedroom or living room. It is also an A in its being handy when traveling or moving, you just pack it up like a common briefcase, and voila it's ready.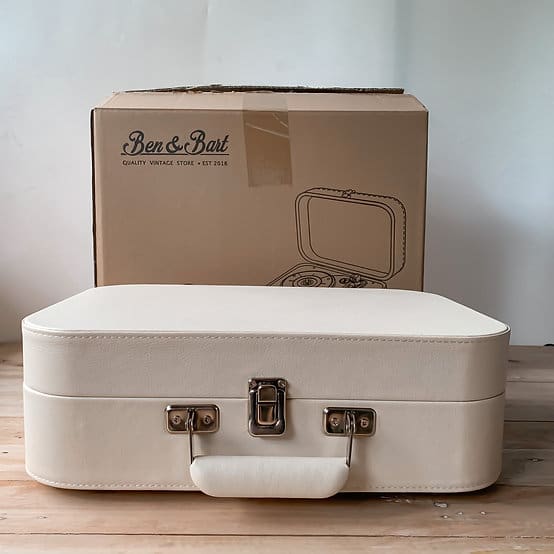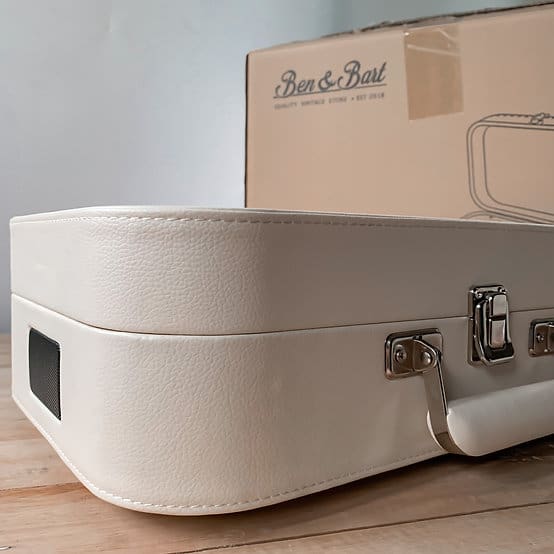 The new Ben and Bart Sunny Chicago Turntable have various knobs and components as all turntables do but it is user-friendly and a little scan through the instructions and a youtube tutorial and you are good to go.  
First, you plug the player in, then place the record that you want to listen to on the slip mat, position the needle as instructed, and then wait for the magic of music that can only be made by vinyl.
Sunny Chicago Turntable features
Built-in stereo speakers
you can also opt to connect your own personal sound system
Has three different speed settings
Has a pitch adjuster (however you prefer)
Can be a Bluetooth speaker
Connect your smartphone when you don't own them on vinyl yet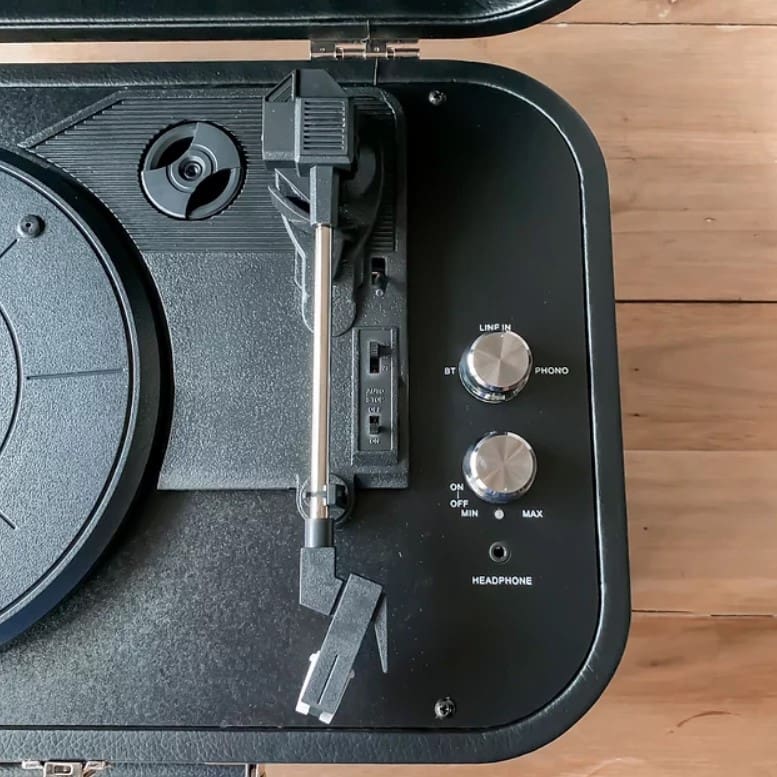 Color plays a big part in choosing your aesthetic vinyl as it should complement your interiors or whatever space you want to place it in.
At a price of P5,250 each Ben and Bart Sunny Chicago Turntable is available in four chic colors:
Now, if you want to start your vinyl record journey, the Ben and Bart Sunny Chicago Turntable is available on Shopee.