Do you know what's the latest? A new seafood spot in Kasambagan, Cebu City.
Maretes Cajun Seafood officially graces Cebu with its Cajun seafood. The restaurant finally opened its doors to hungry Sugboanons last December 12, 2022.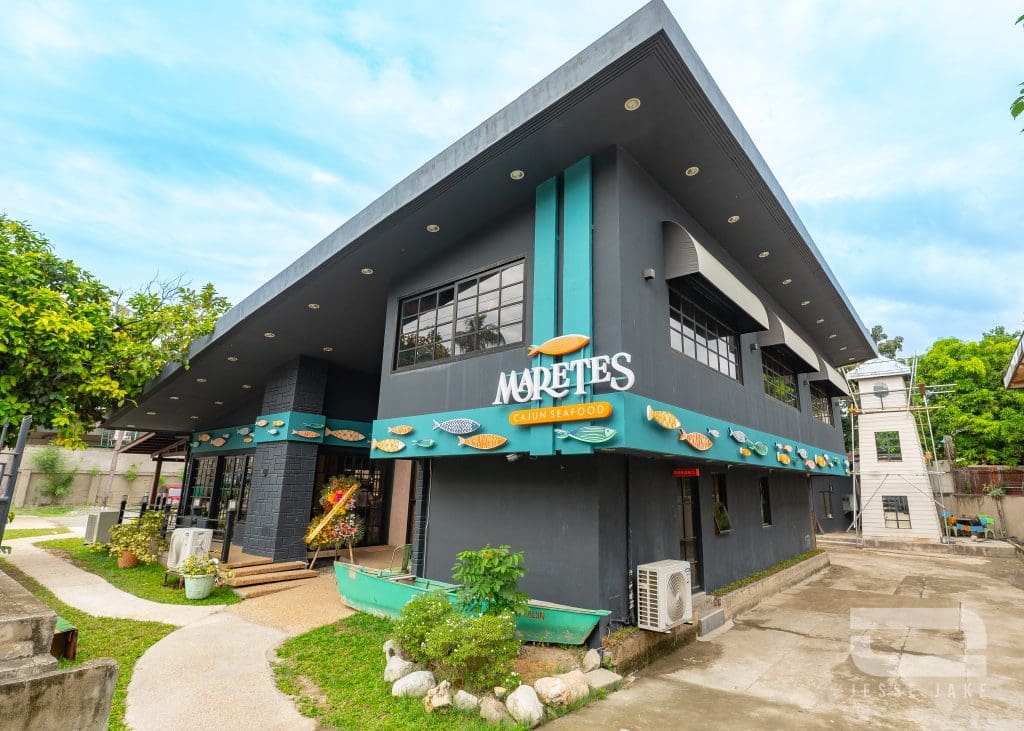 The restaurant has a New Orleans-inspired interior, and the decorations also give off a great vibe of the sea. Upon entering, you will be greeted by the amazing centerpiece located on the ceiling, which is an upside-down boat with lights hanging on it. The background is also painted in different shades of blue to give you the illusion of the sea.
But that's not all Maretes has to offer. Our team visited the location and we got to taste and experience their amazing seafood dishes.
A Whole Seafood Feast
We started off with their "Starters." We were served Giant deep fried squid. Inspired by the Taiwanese butterfly squid, it came in skewered on a metal rod and had a creamy mayo sauce. The squid was fried perfectly; it was soft, juicy, and flavorful. The mayo sauce also added another depth of flavor with its sweet and tangy taste.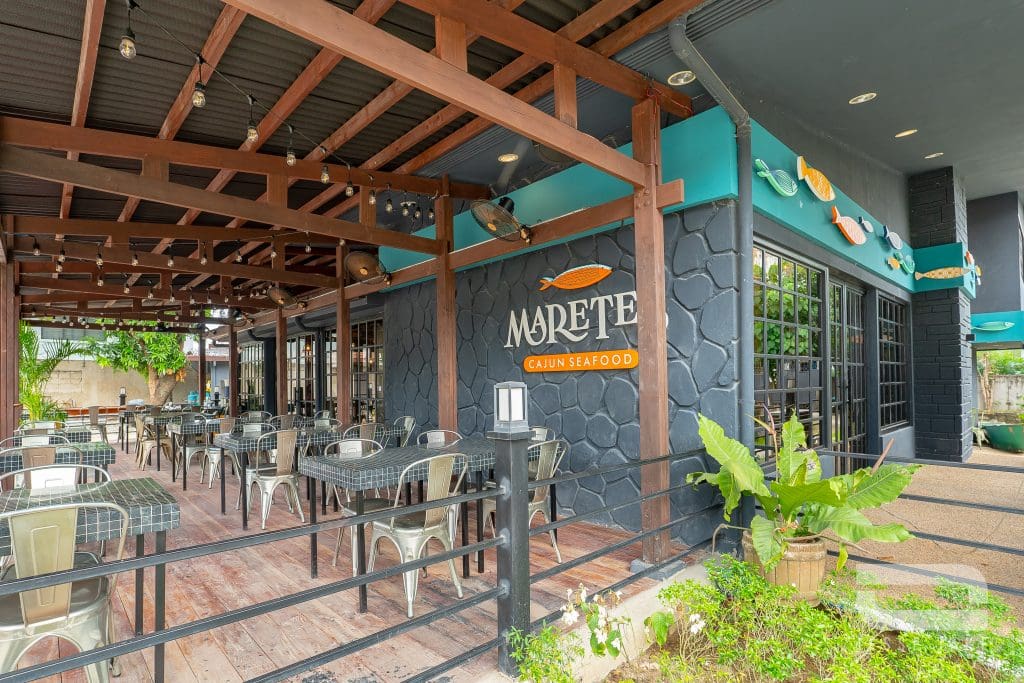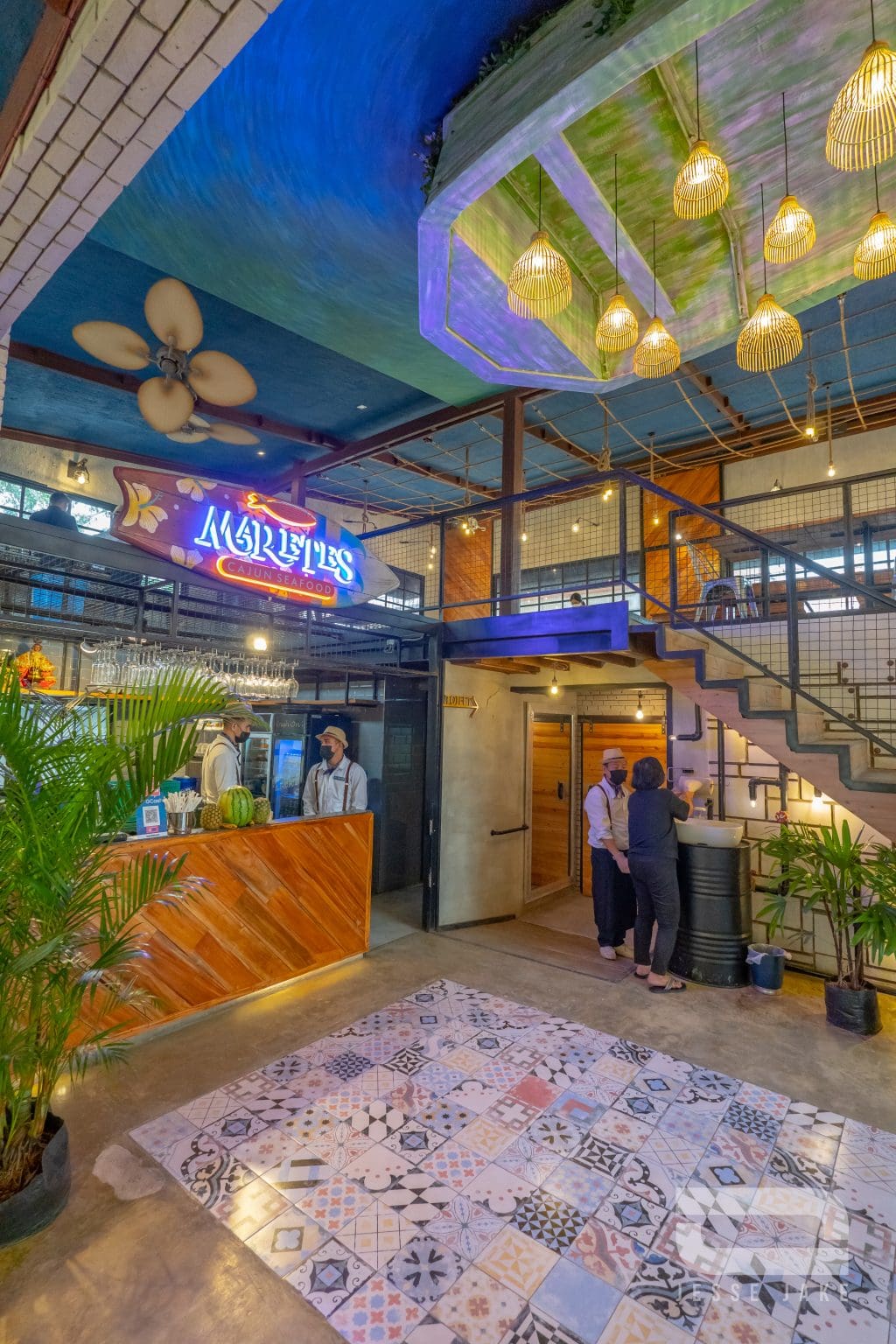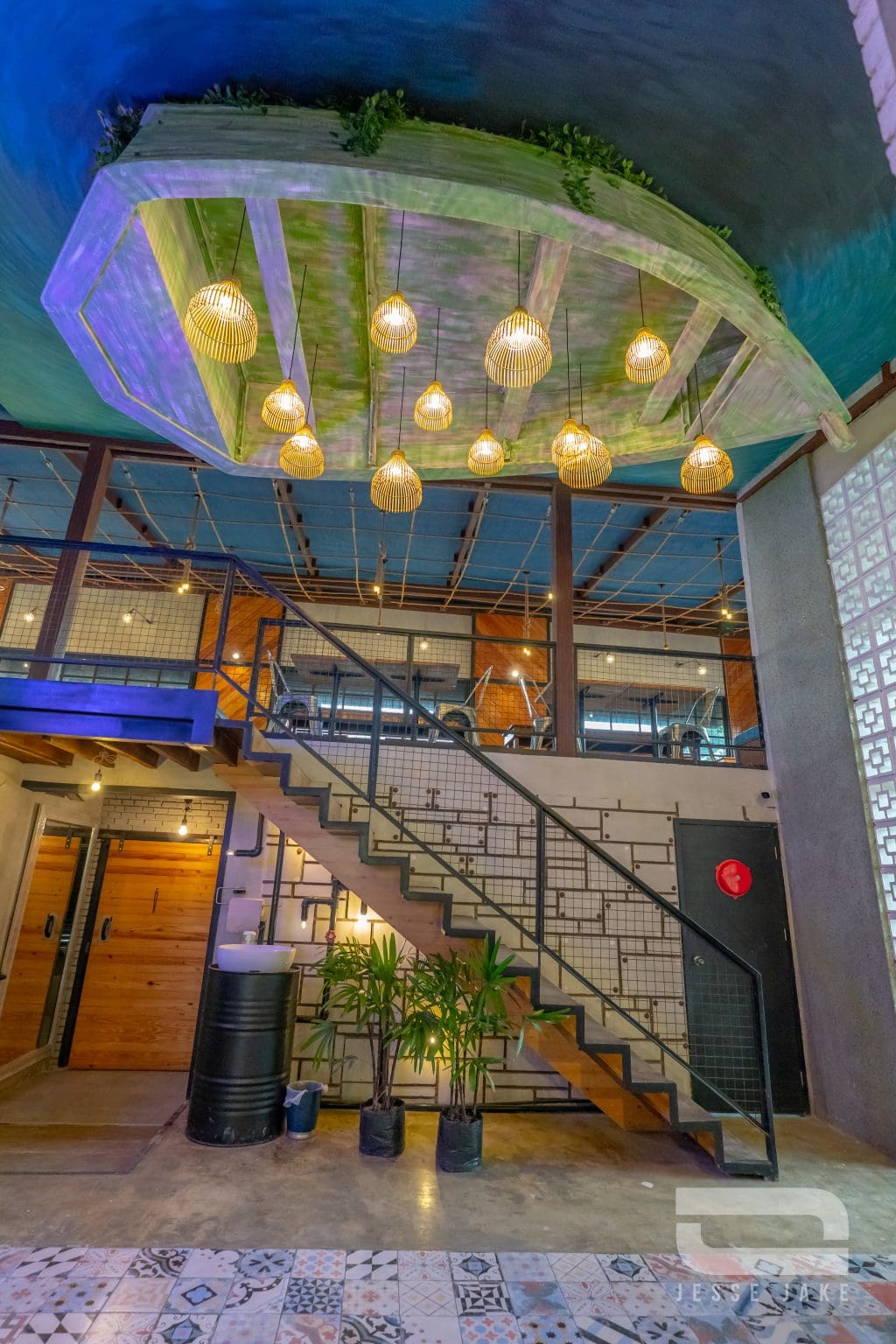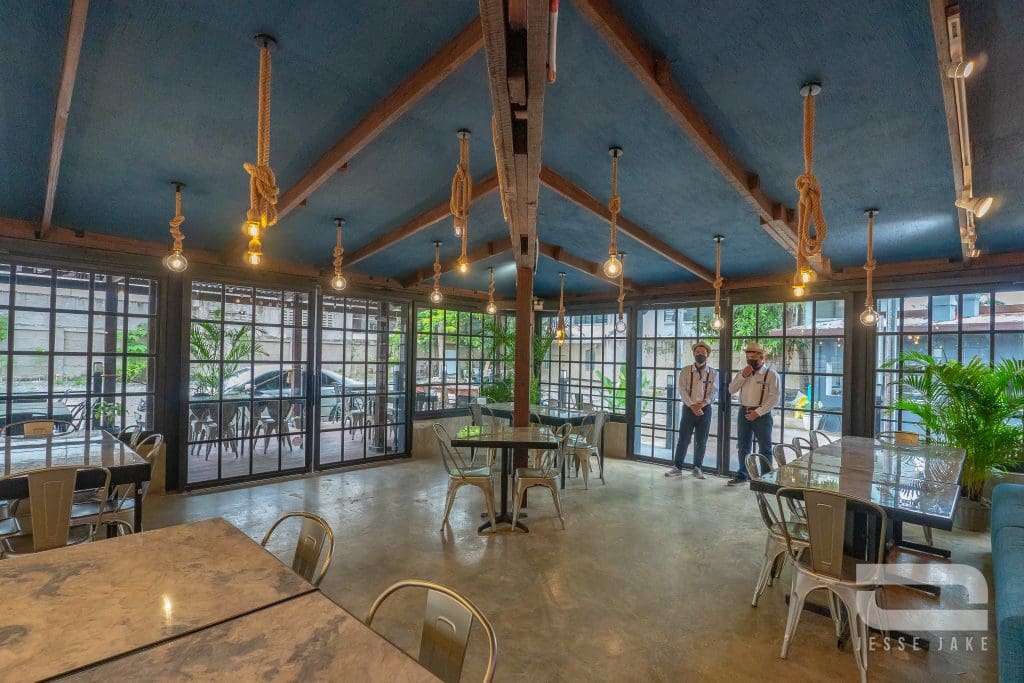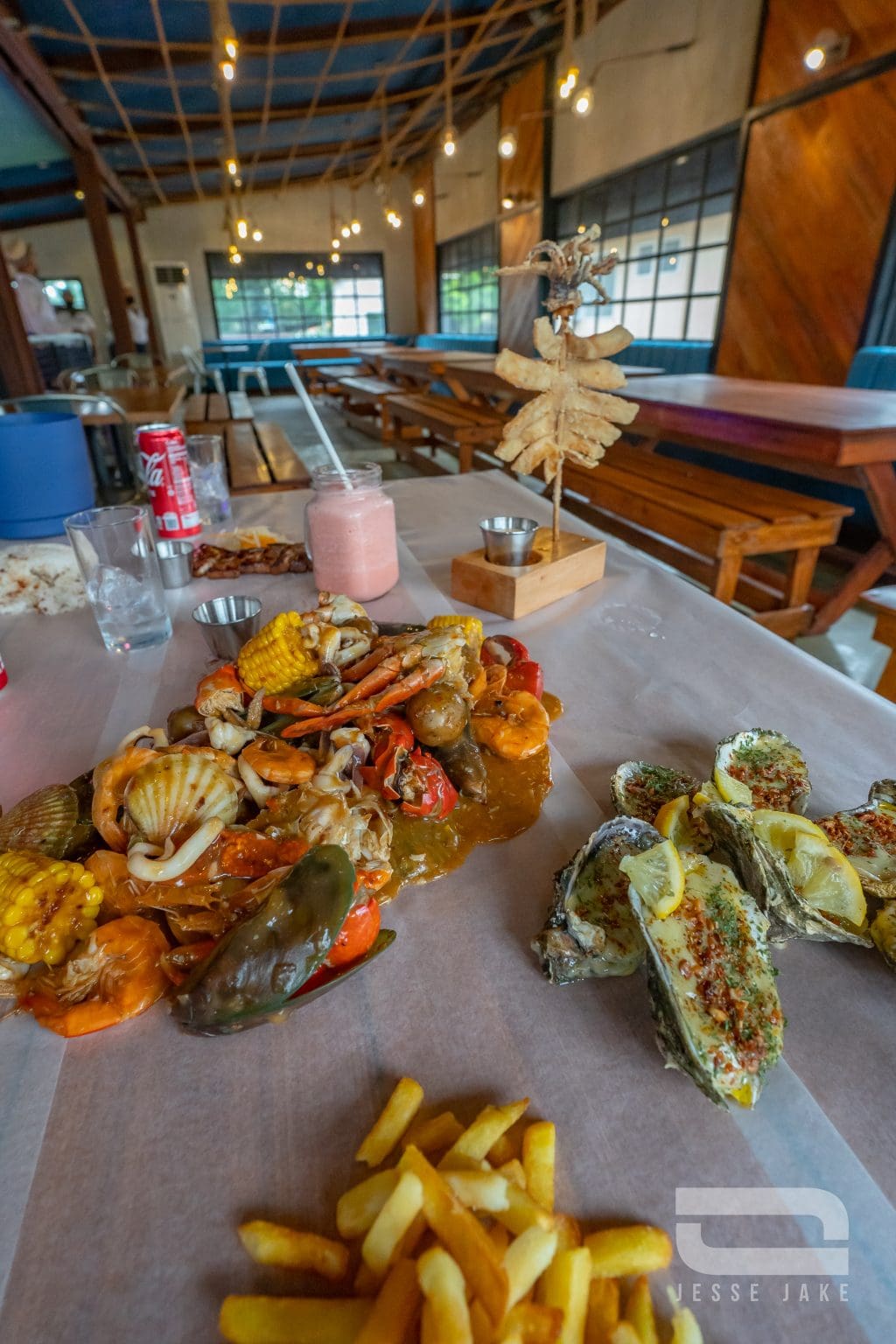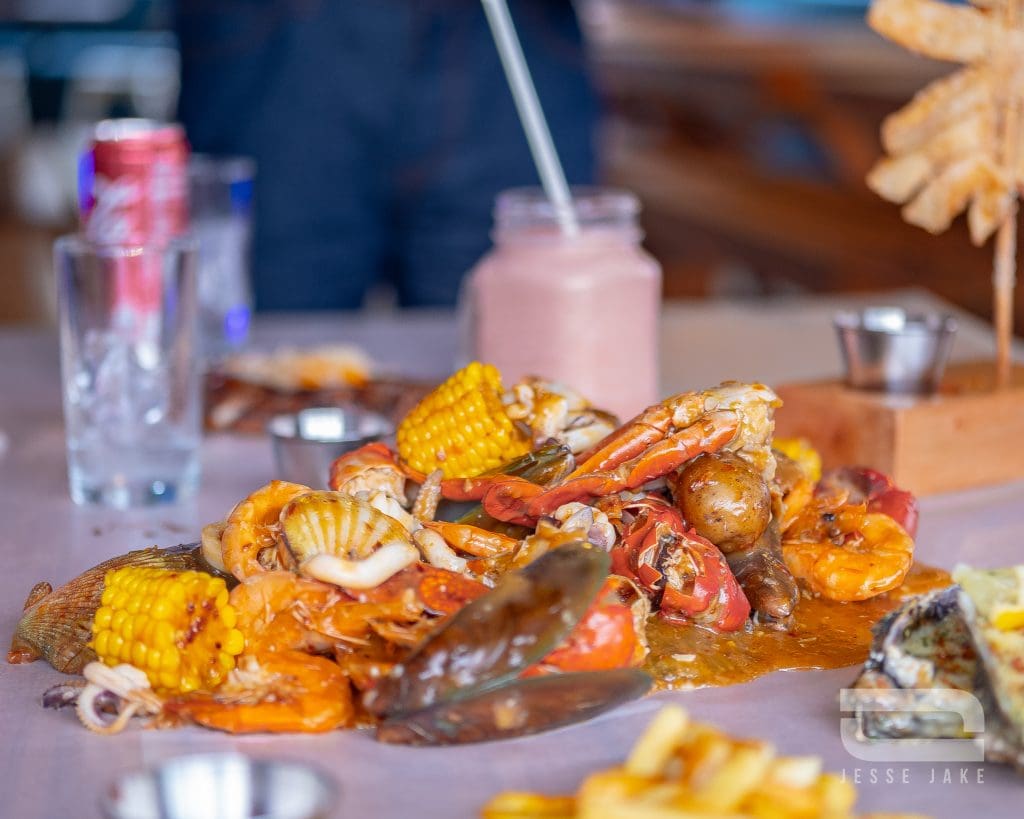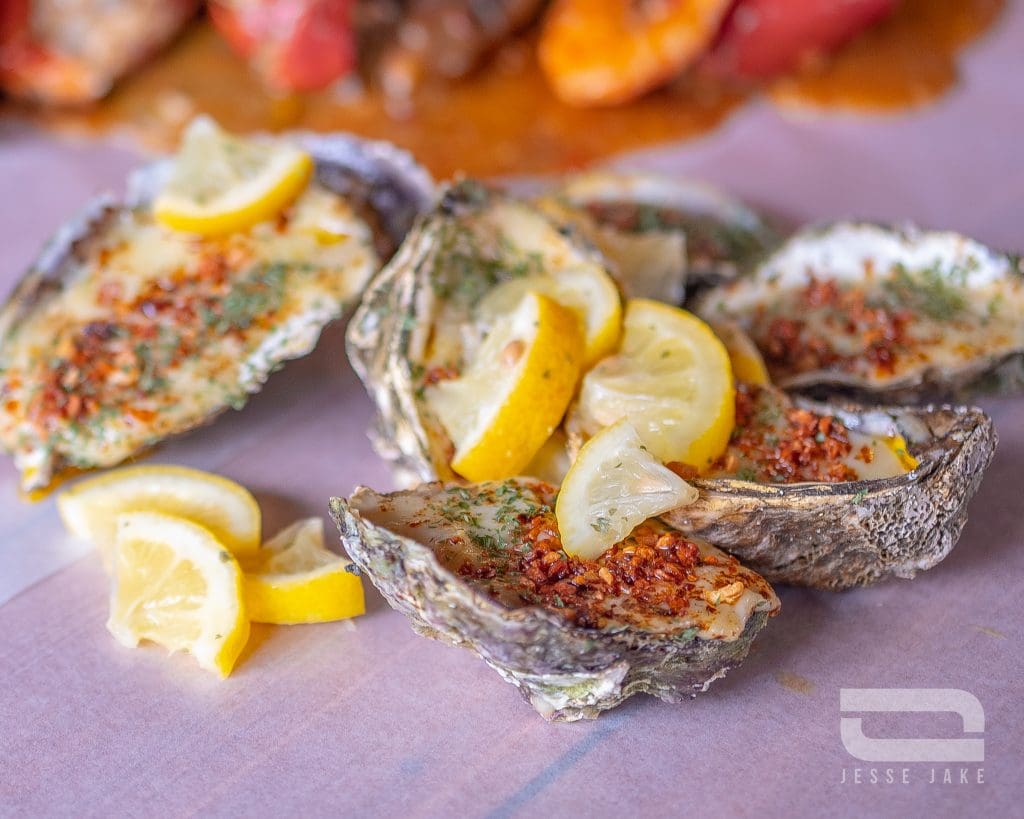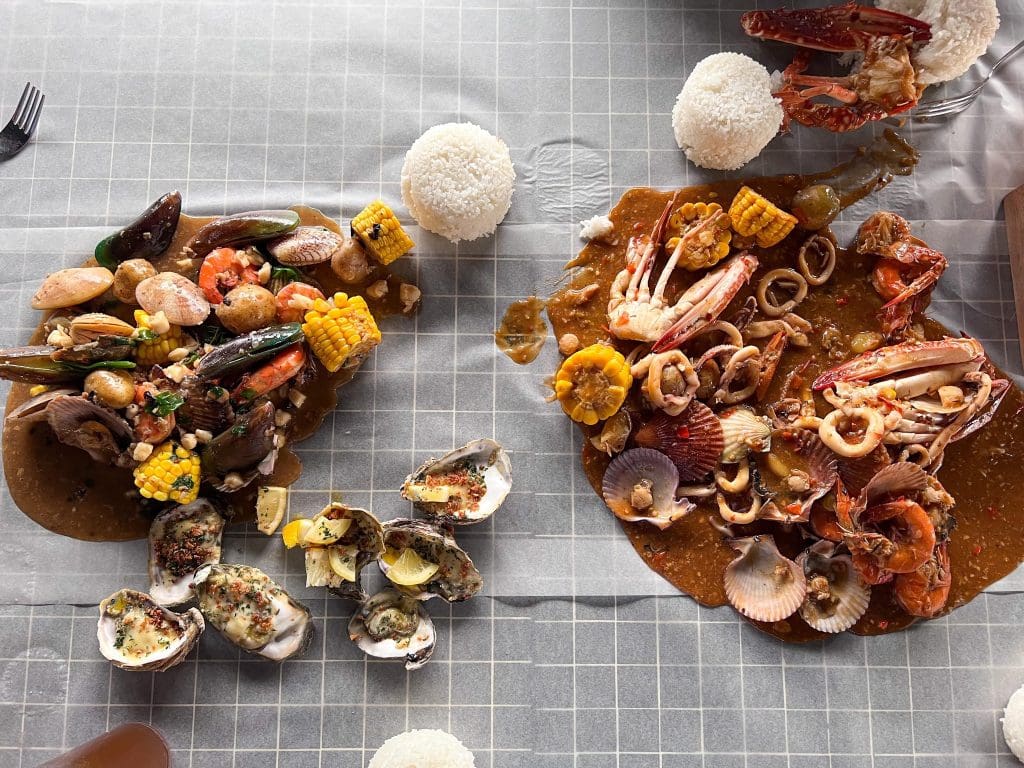 We also got to taste their Baked Oysters filled with creamy melted cheese!
Of course, the main star of the show is the "Maretes" which is a whole Cajun seafood experience. Ordering requires a process where you choose your seafood, sauce, level of heat, and add-ons.
For the add-ons, we ordered Garlic rice with a subtle garlic flavor. The Sugbo team got a little bit of everything for the seafood, which included mud crabs, shrimp, squid, and mussels. The sauce of choice was the Cajun sauce.
The garlic rice with the seafood and cajun sauce was literally a whole shebang of goodness.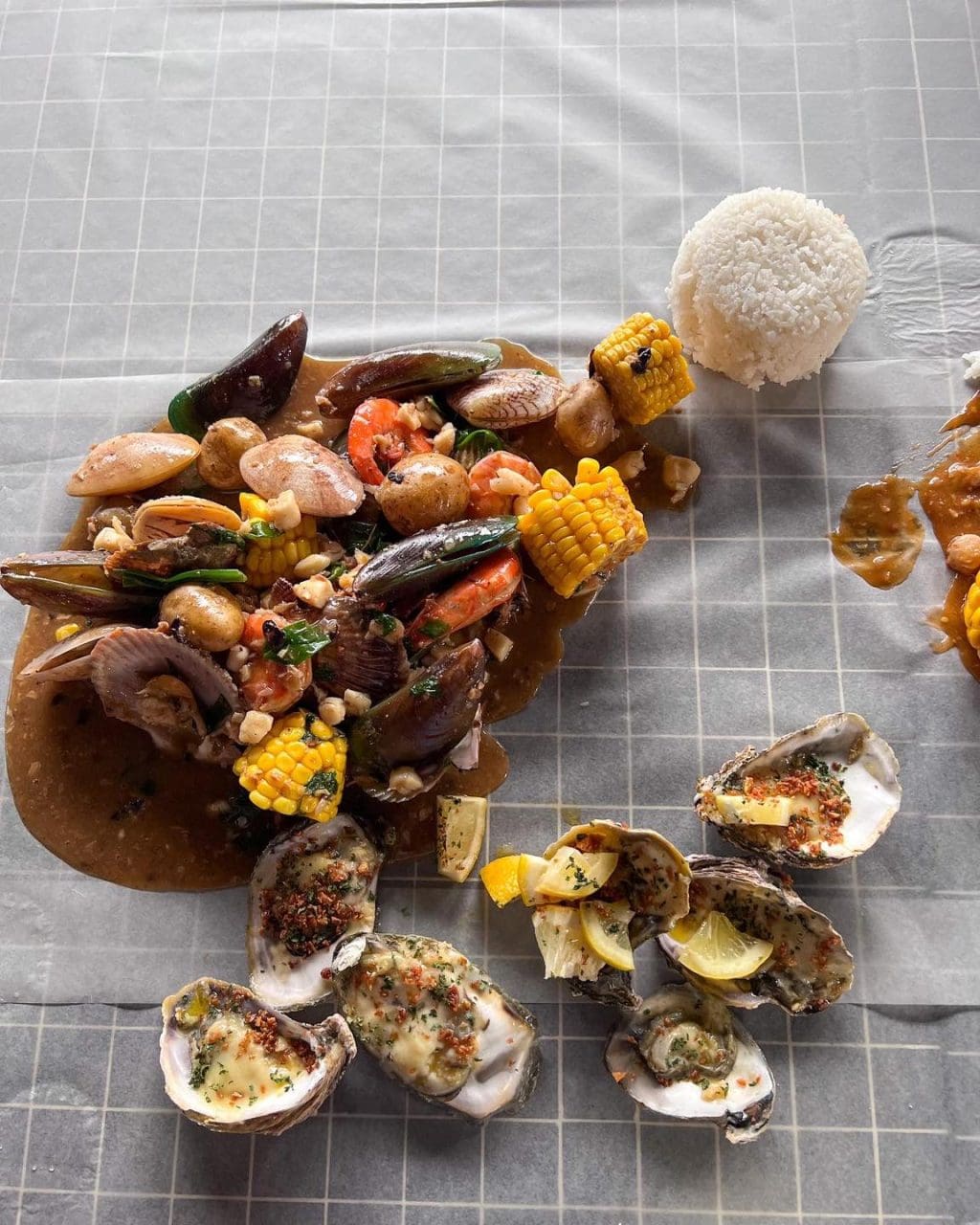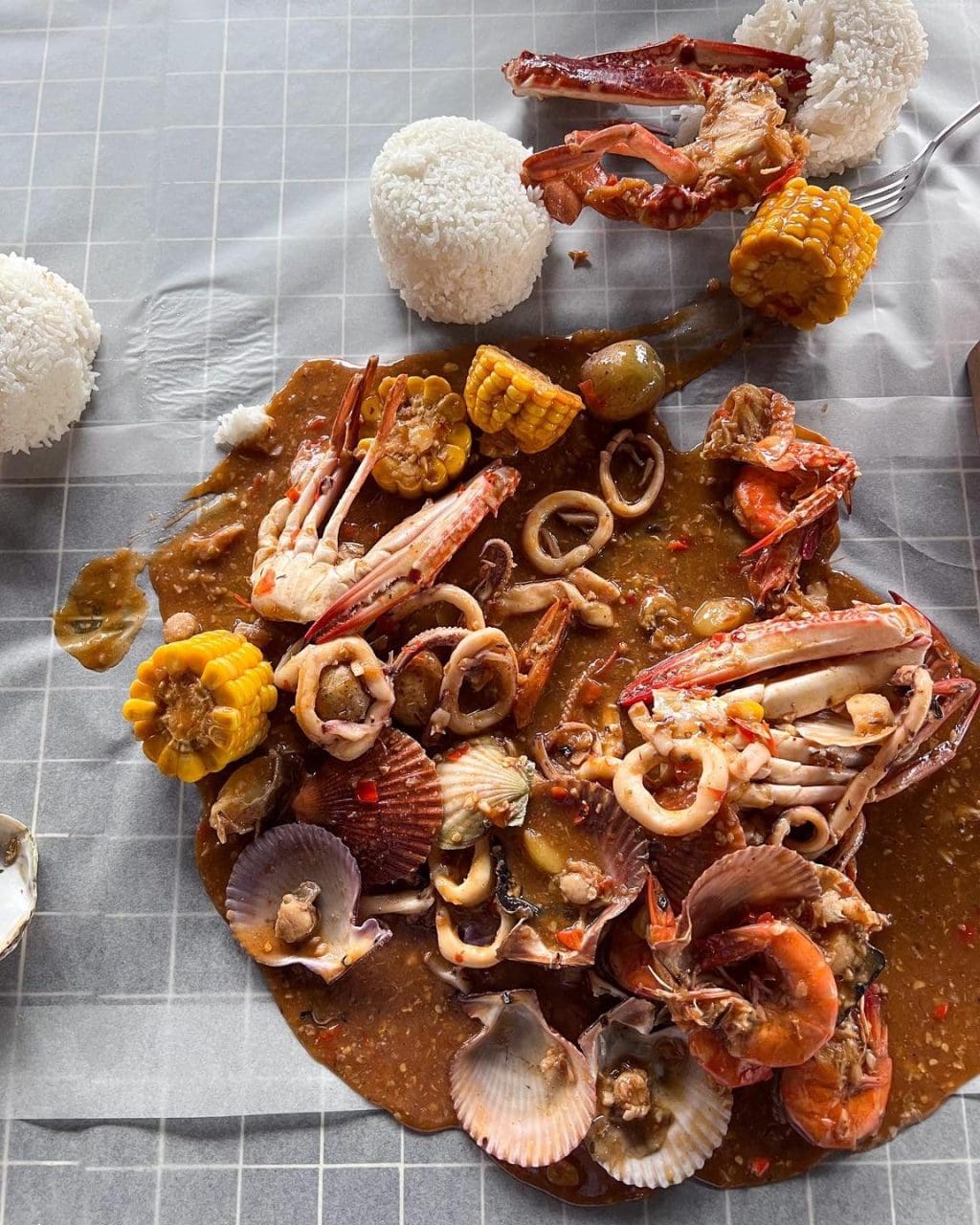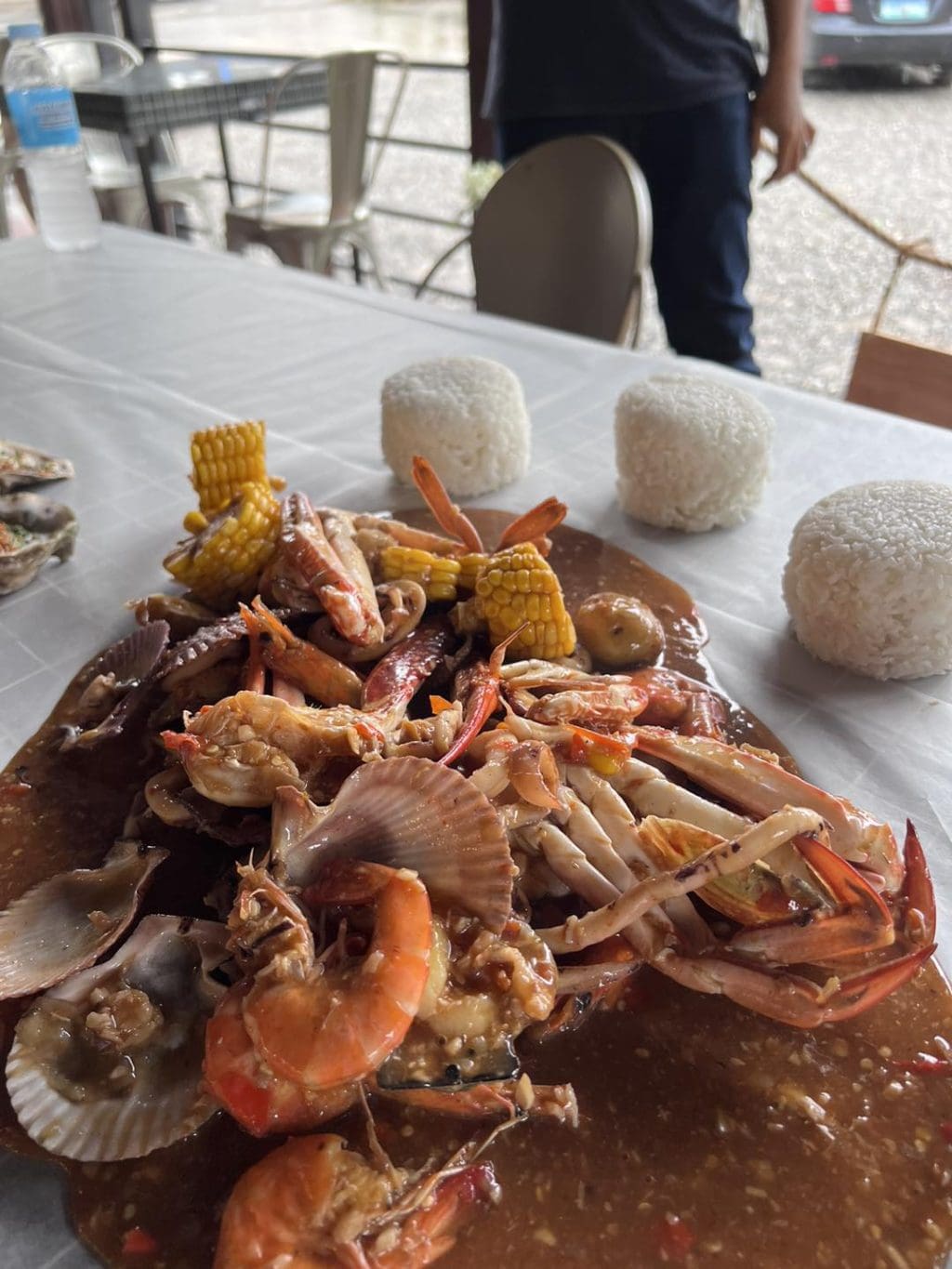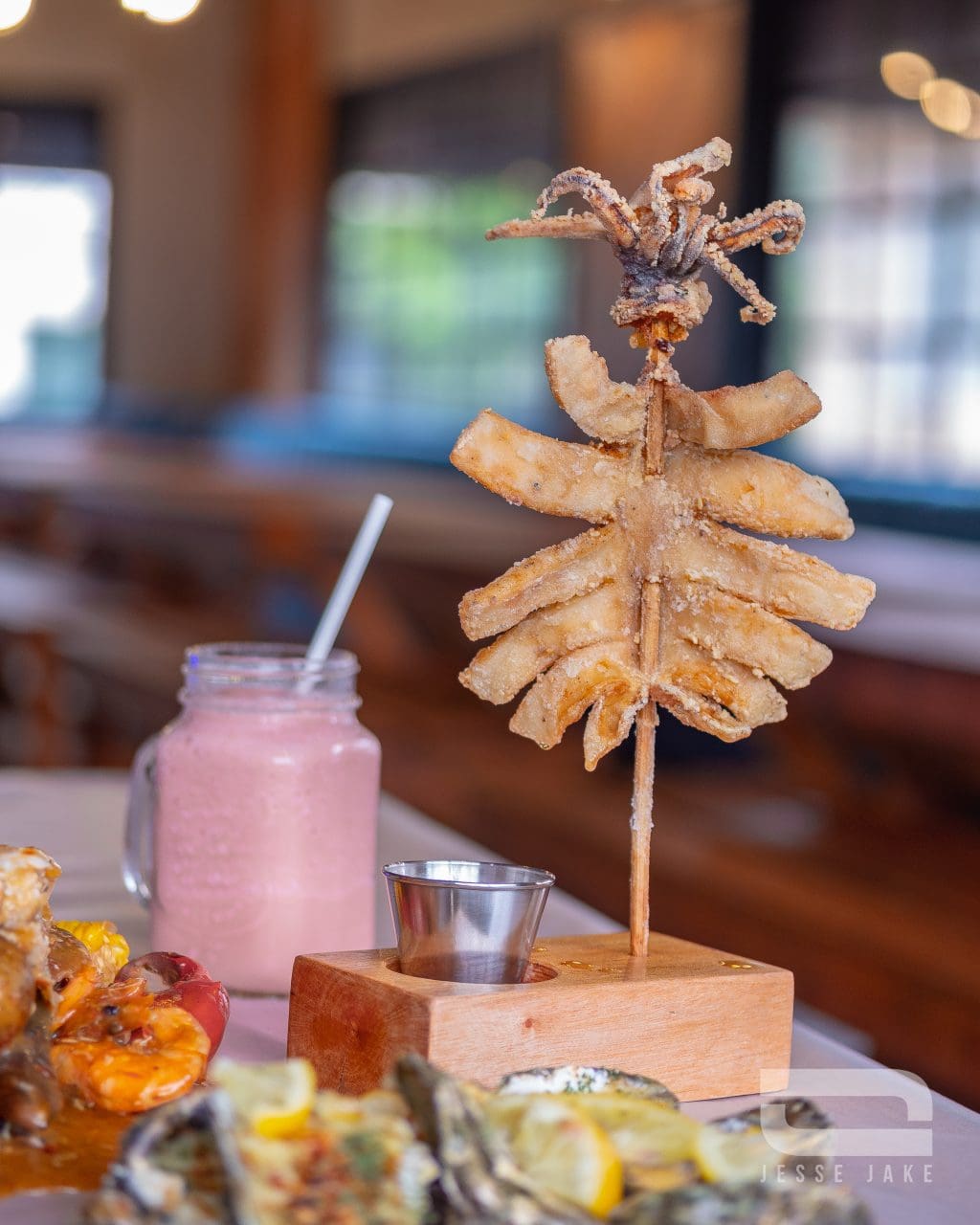 If you want a hint of variety, they also have pork barbecue, which was saucy and packed with flavor.
For the drinks, we tried their mango and watermelon shakes with the perfect amount of sweetness.
A Fun and Beautifully Messy Seafood Experience
The fun part? All foods are placed on the table and best eaten using your hands. Don't fret, they provide gloves and table napkins.
Maretes Cajun Seafood accepts reservations, and you can even book for any event.
What are you waiting for? Try out Maretes Cajun Seafood today.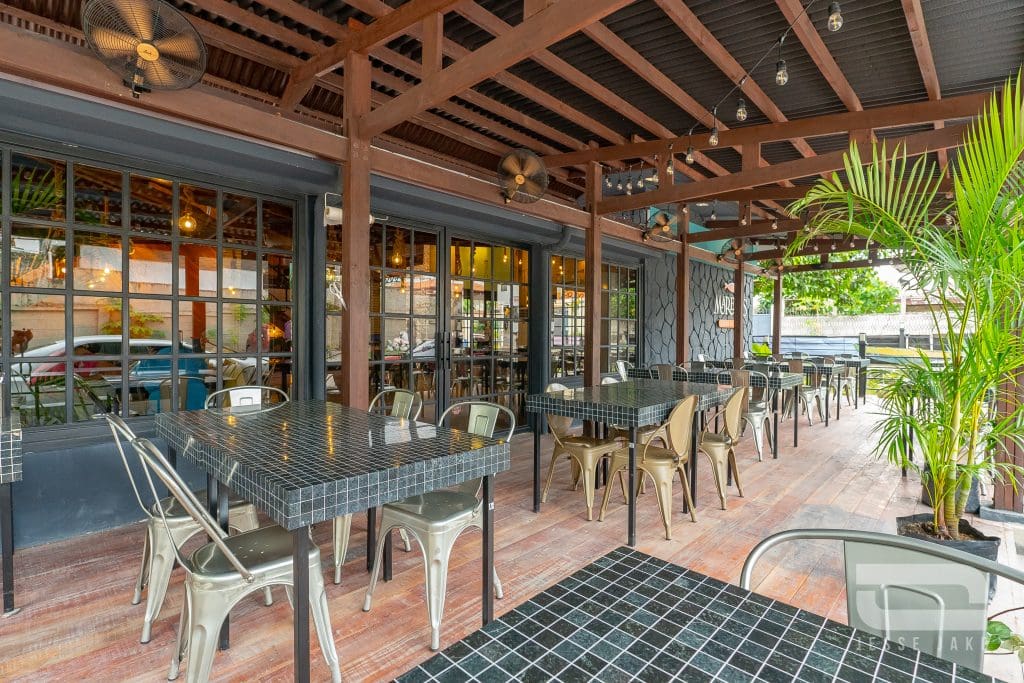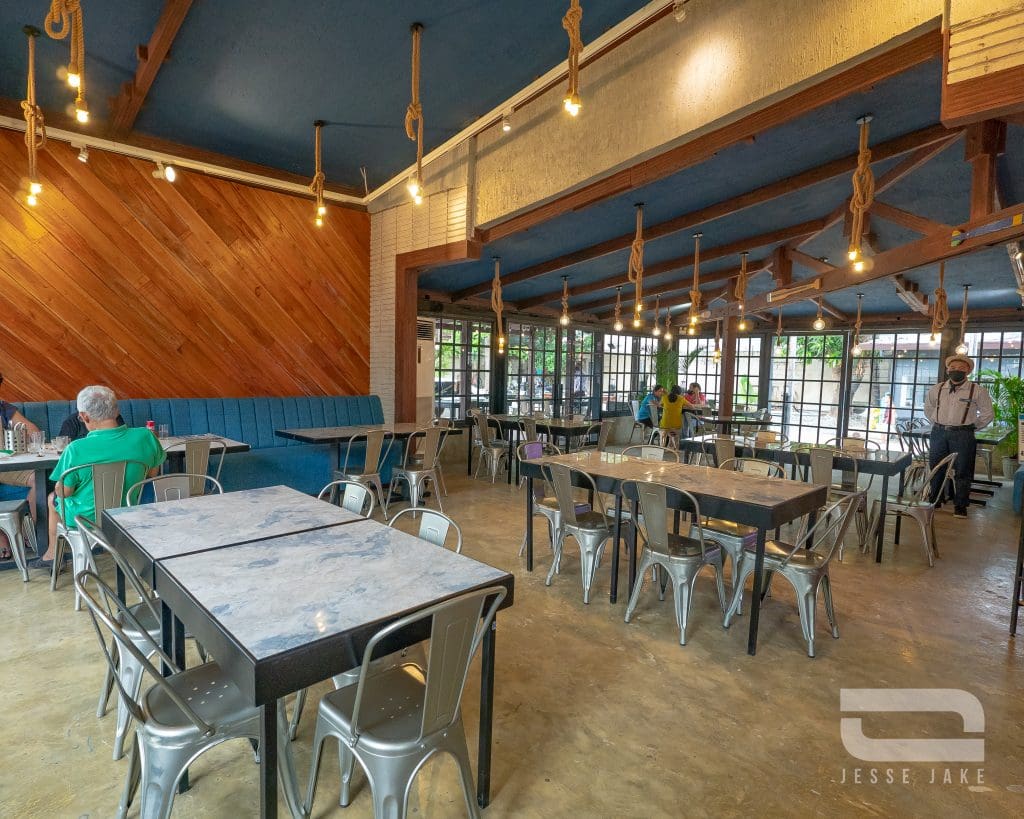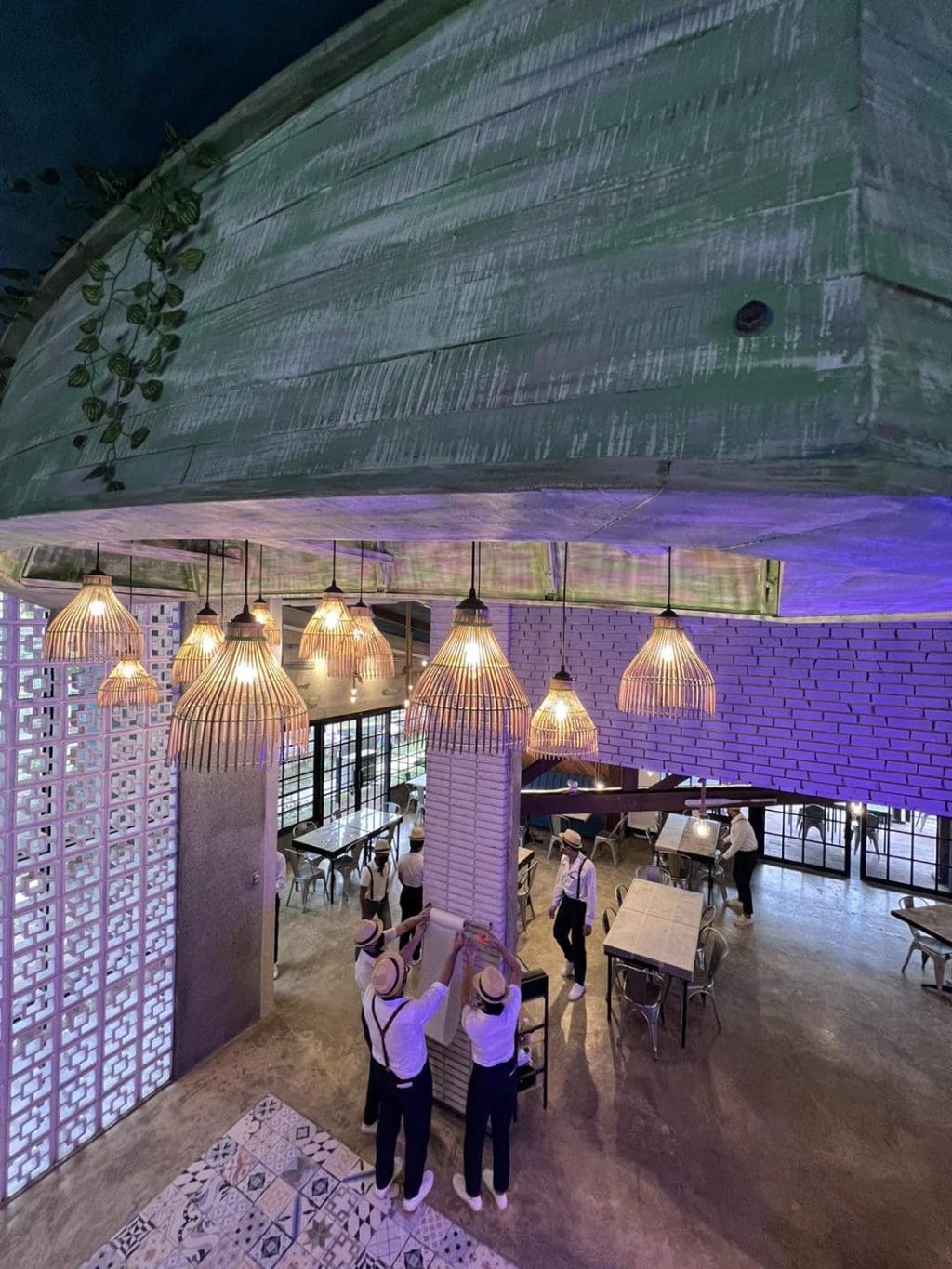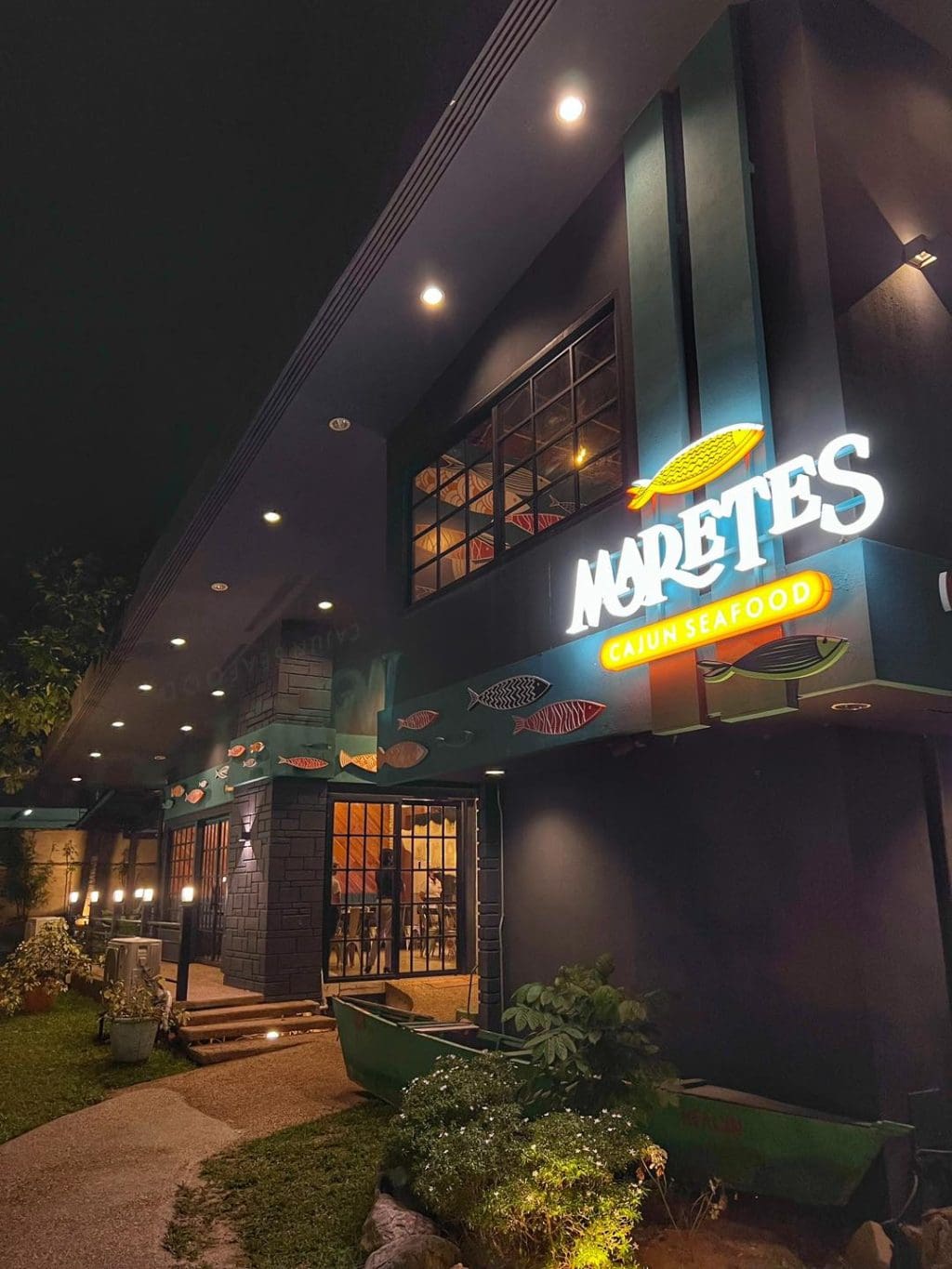 RATES & OTHER INFORMATION
Best-sellers: (if applicable)
"Maretes" Cajun Seafood
Giant Deep Fried Squid
Menu:
Other Information:
HOW TO GET THERE?
Exact location: Pres. Quirino St. Villa Aurora Kasambagan
BY BUS: N/A
BY CAR: Navigate with Waze or Google Maps and set your destination to "Maretes Cajun Seafood" in Kasambagan. Parking space is available.