Another great way to relax is to go out of town with family and friends. Lucky for you, you can rent the Mahogany house in Barili to yourselves. Enjoy the fresh and cooler temperatures of the area to beat the heat.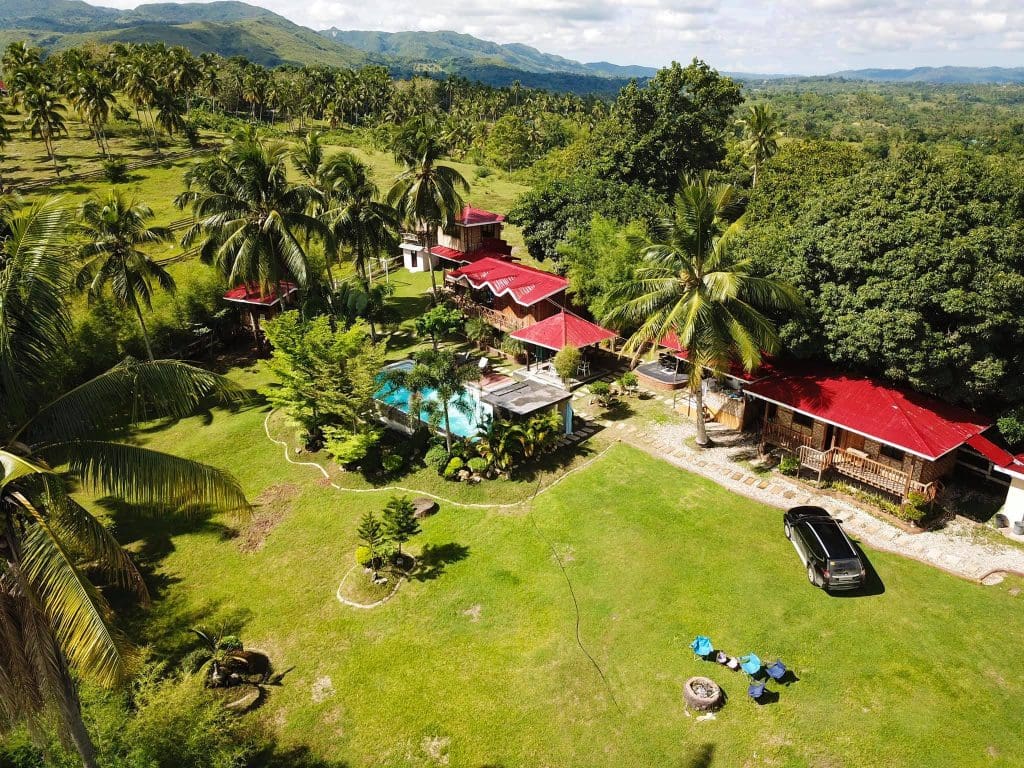 Amenities and Accommodation
Mahogany House has a wide space where you can enjoy yourself with your companions. The place is big enough to accommodate 16 to 25 people which makes it a great place to celebrate events like birthdays, reunions, and even company outings.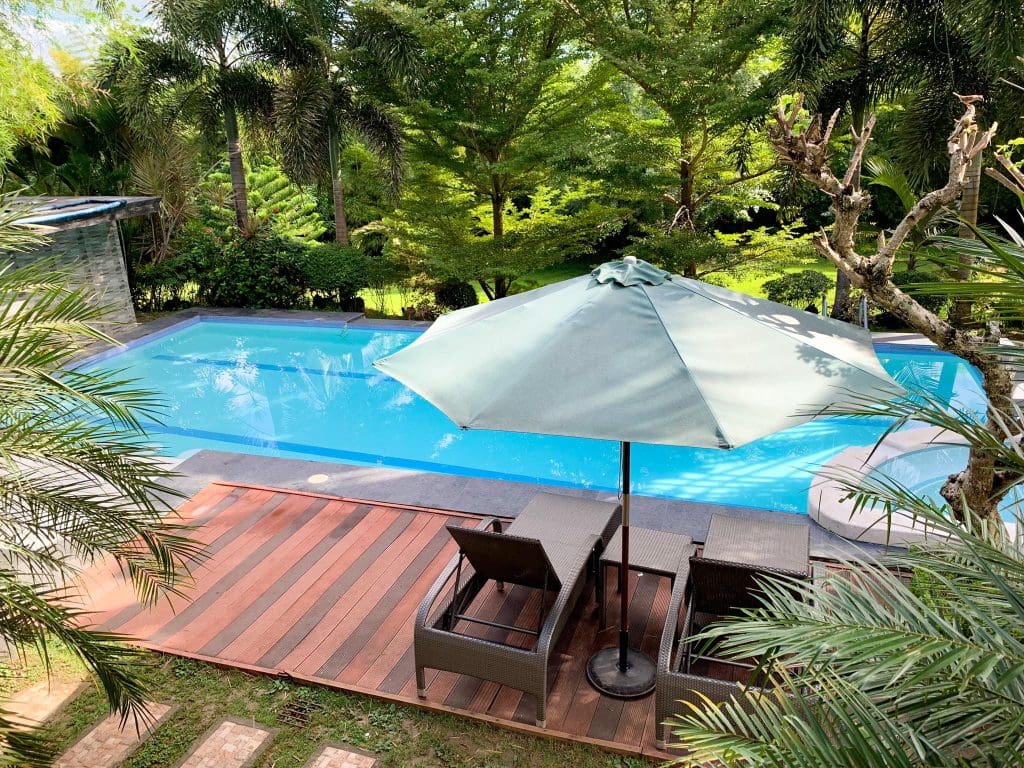 Great Outdoors
The mahogany house offers an experience closer to nature. The area is filled with greens and all kinds of plants which give off a cool vibe. The air is crisp and cool all around which you and your family will surely enjoy.
Relax at their pool deck and take a swim in their pool complete with a jacuzzi. The place is also equipped with mini cottages complete with tables and chairs.
They also have a treehouse with two hammocks and one tent for you to use and enjoy.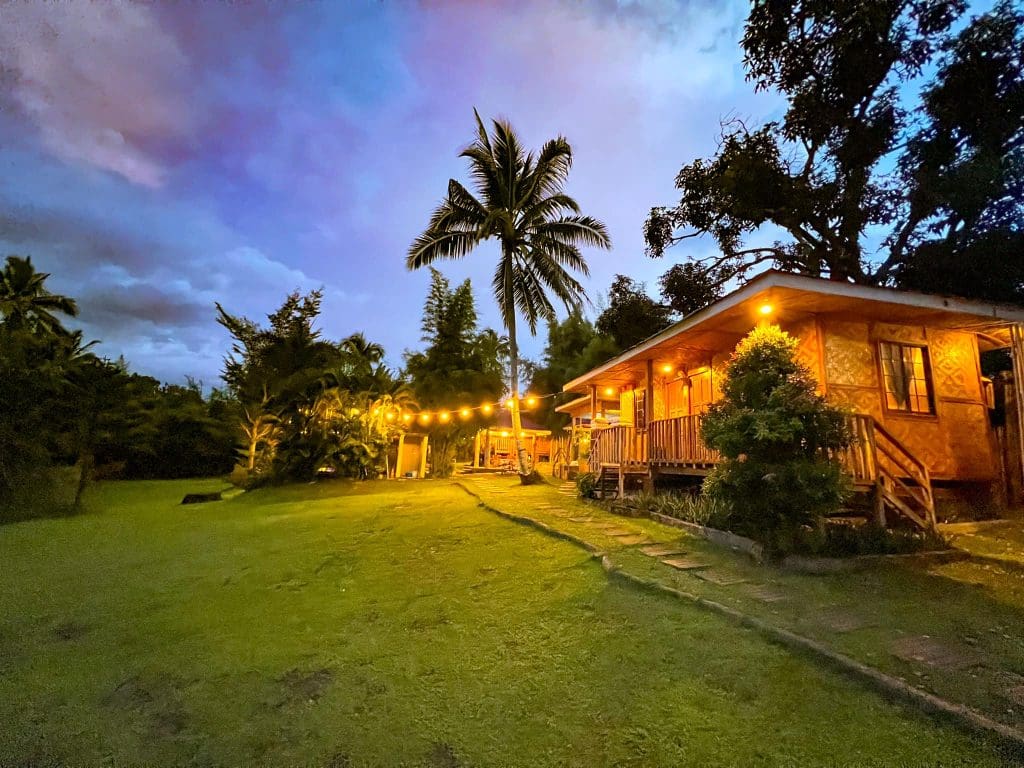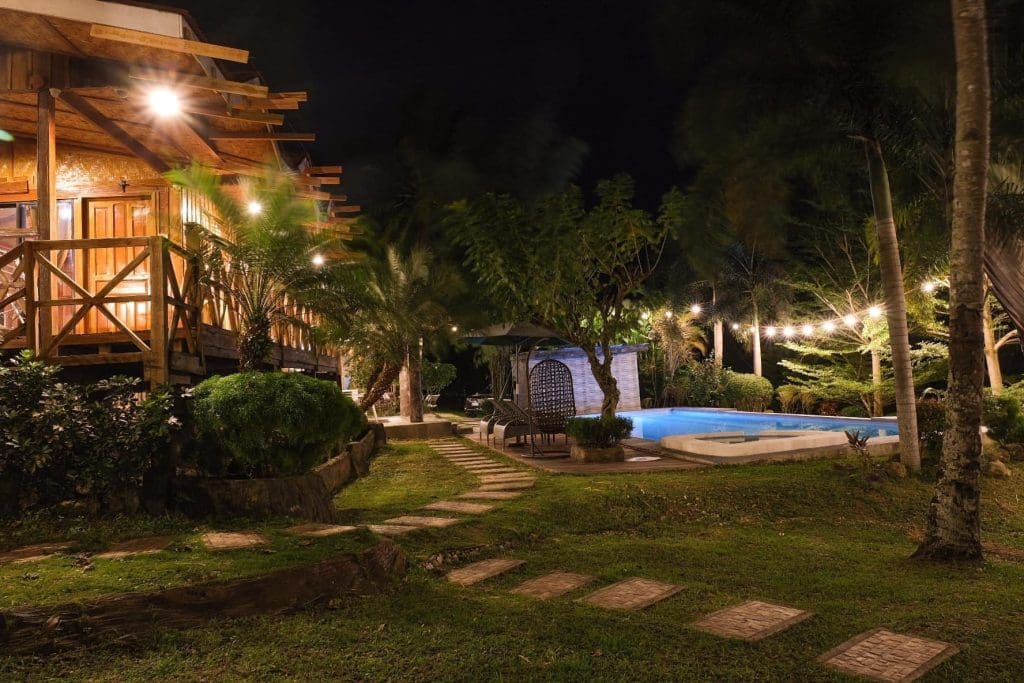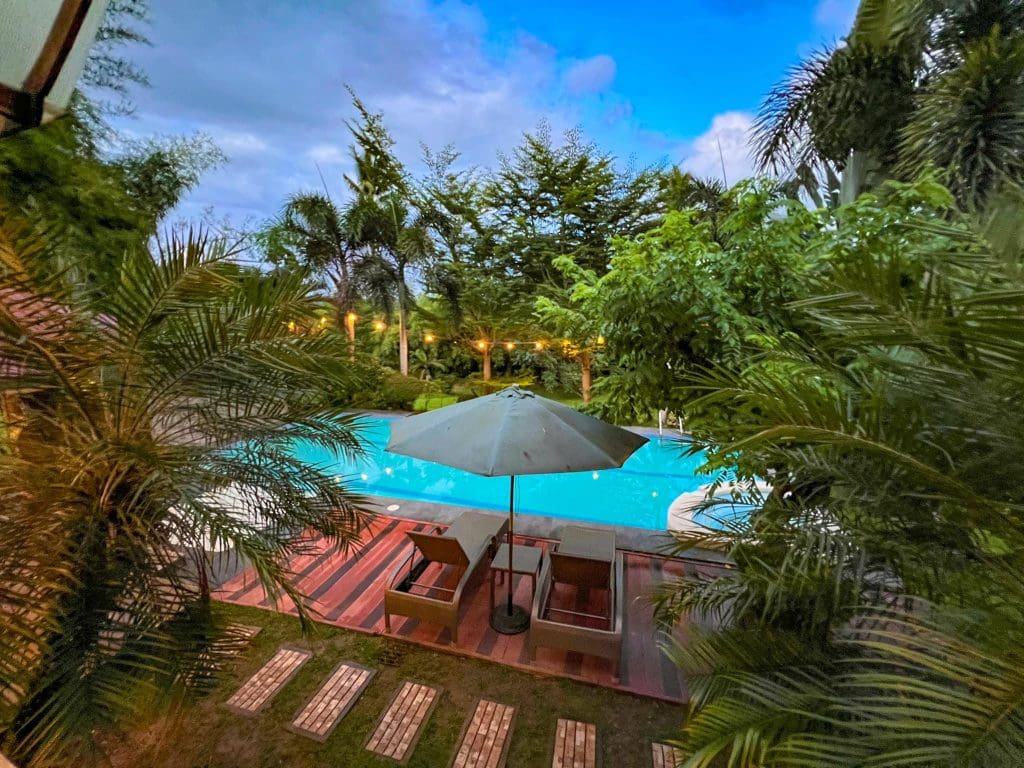 Cozy and Native-style Cabin
The highlight of the Mahogany house is its Vacation house and native-style cabins. As you rent the whole place, you will have exclusive use of the cabins on the property.
Main Cabin

Has two (2) rooms: The Main room (w/bathroom) and the Tower Room (Fan room)

The Second Cabin

Has two (2) airconditioned rooms with two (2) bathrooms near the cabin
Each cabin is designed with a beautiful wooden interior and exterior. The ceiling also sports a rattan-inspired design.
There is a fully-functional kitchen complete with utensils, plates, glasses, a stove, a refrigerator, a rice cooker, a microwave, and more.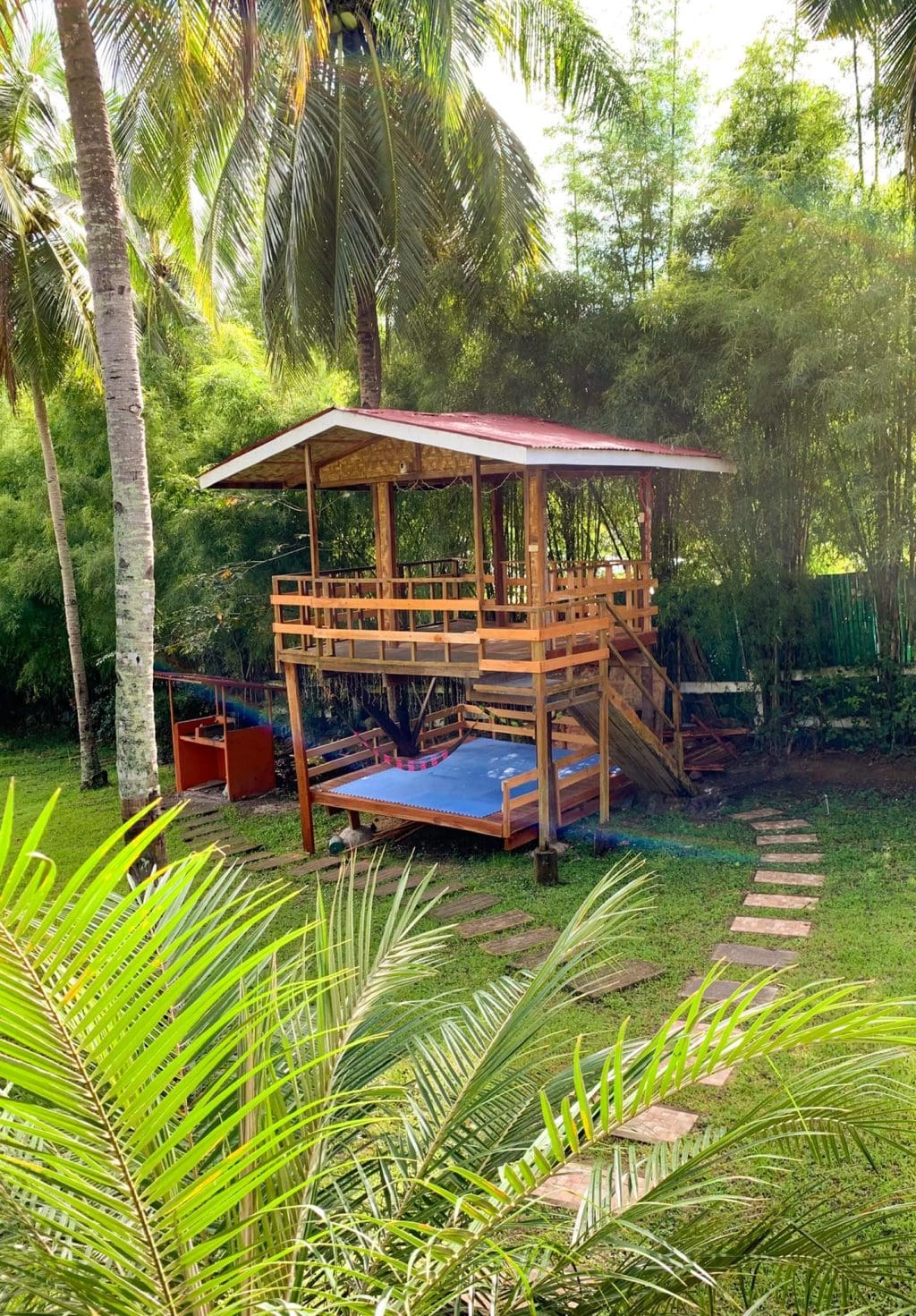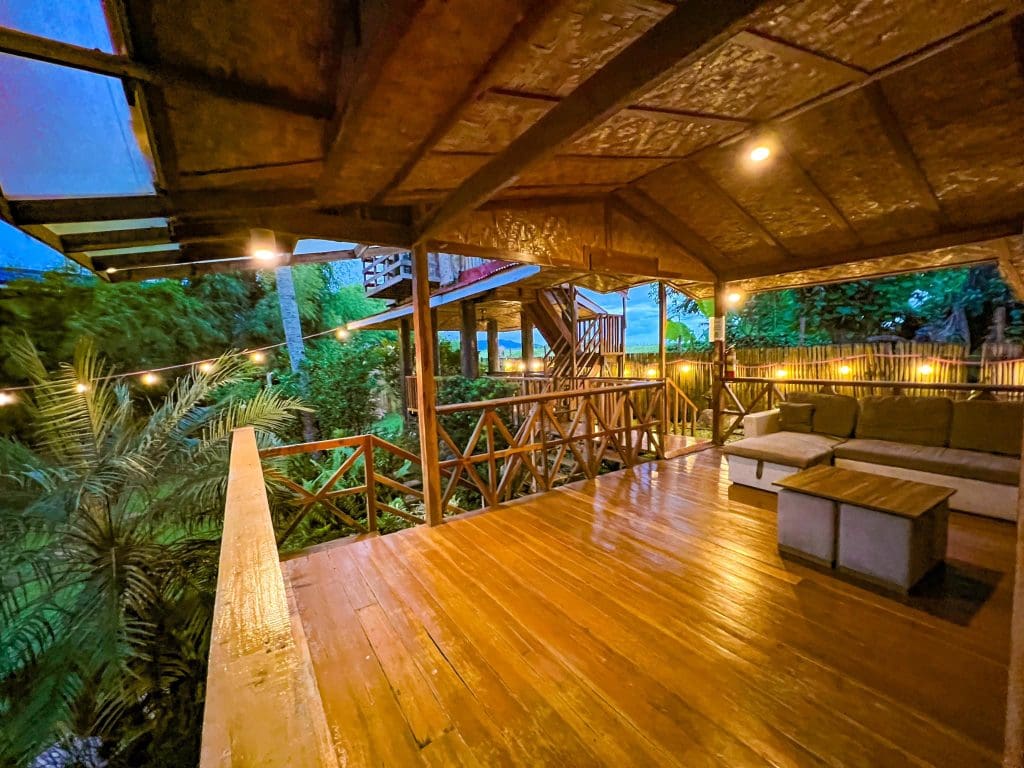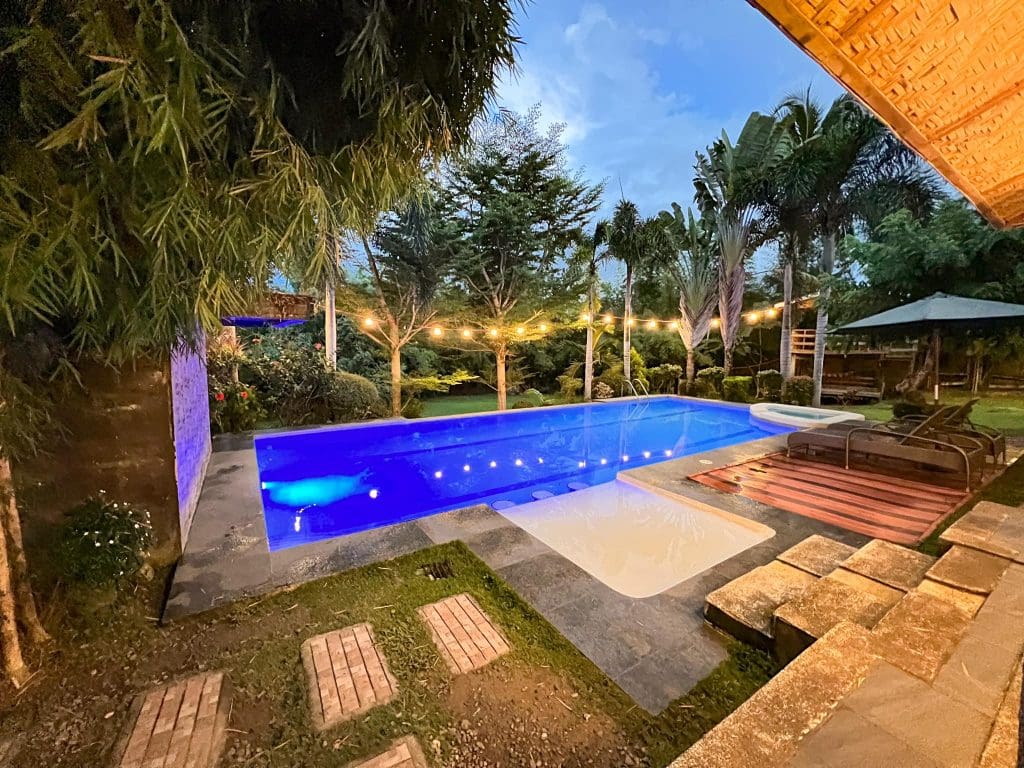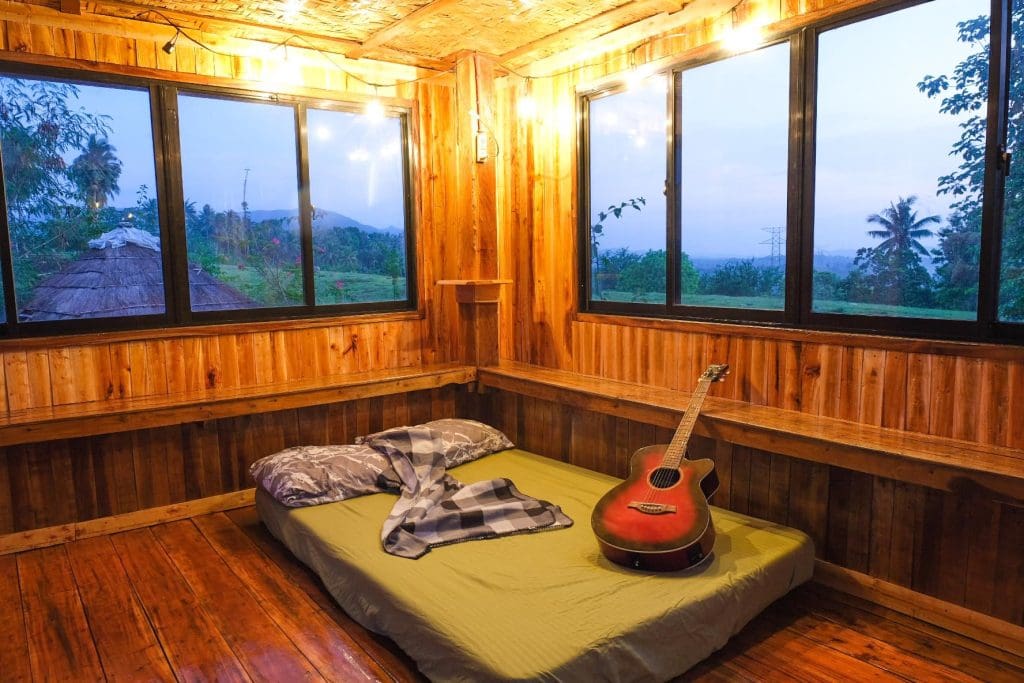 Outdoor Movie Night
They also have a campfire area where you can gather with your friends and family. You can even have an outdoor movie night as well since the place offers an outdoor movie screening.
What better way to spend your vacation than spending it with everyone you are close to, and Mahogany house is the perfect place for that.
Do not forget to book your reservations as the Mahogany house only has rental for the whole place.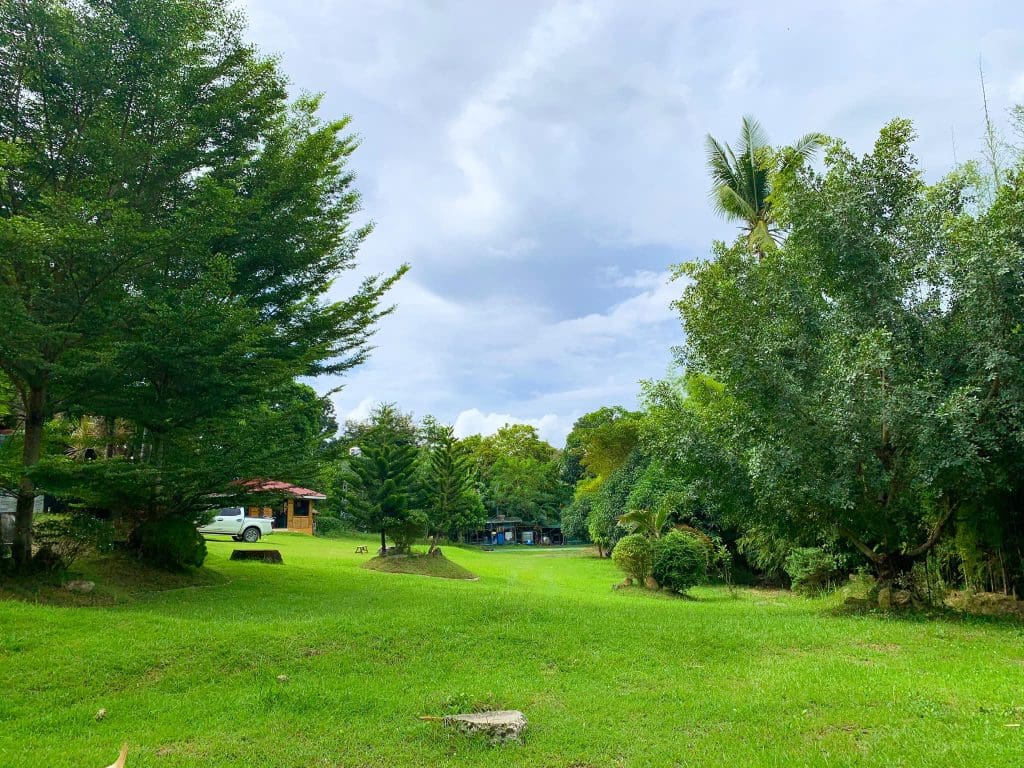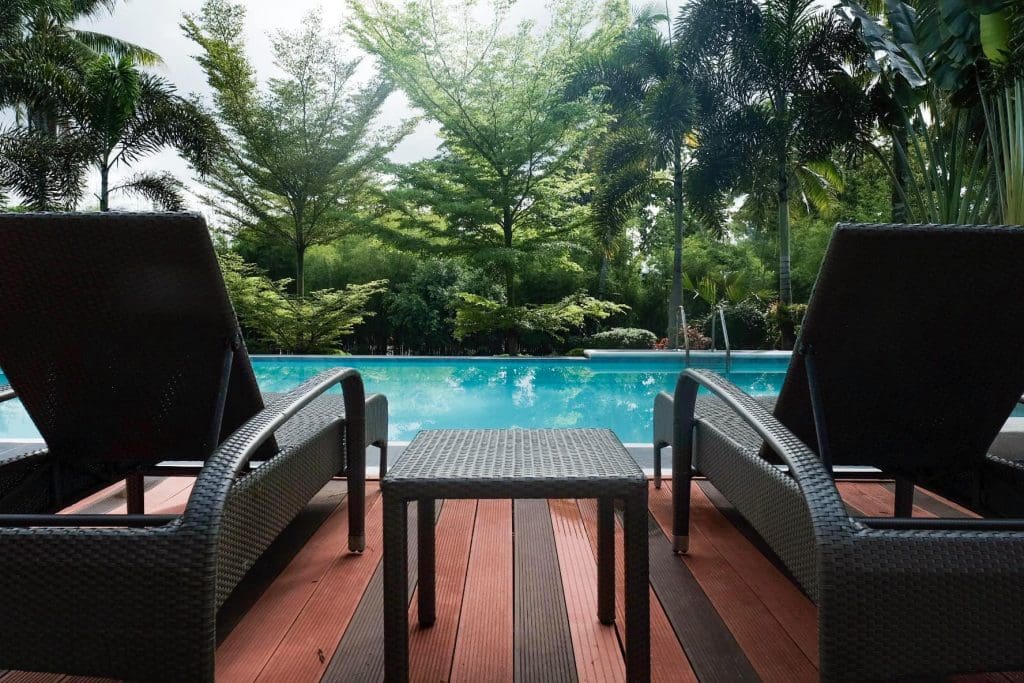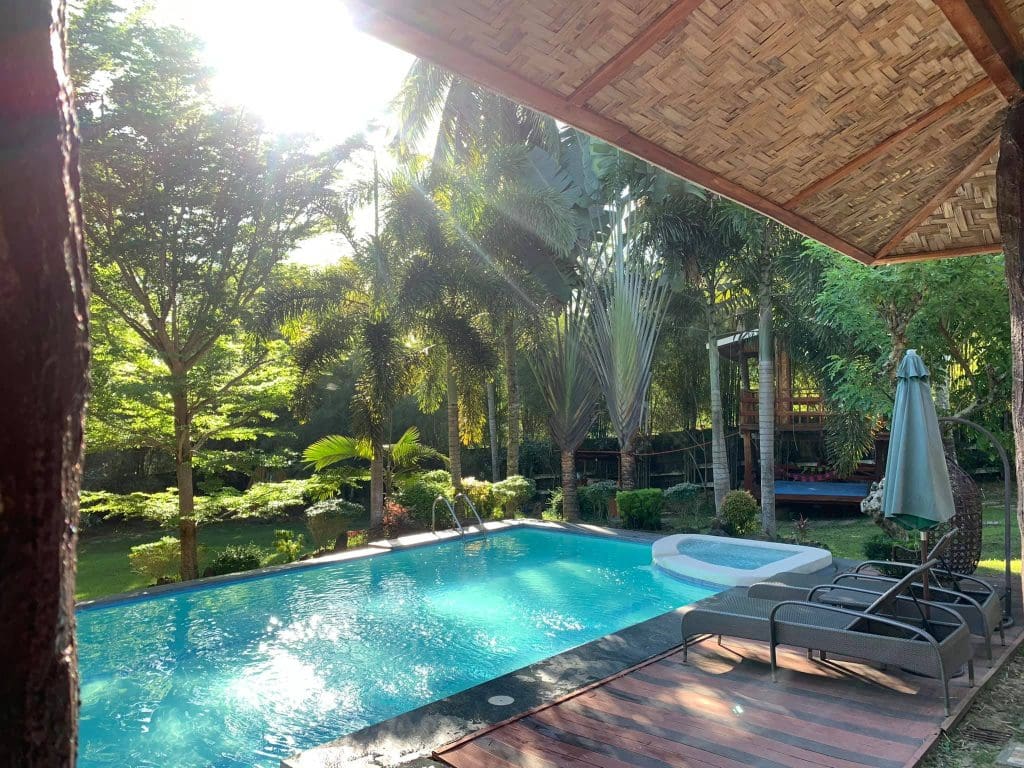 RATES & OTHER INFORMATION
DAY USE:
Entrance fee: N/A
Opening hours: N/A
EXCLUSIVE OVERNIGHT RATES:
Monday to Thursday: ₱12,500 per night, 16 pax
Friday: ₱13,500 per night, 16 pax
Sunday: ₱13,500 per night, 16 pax
Saturday and Holidays: ₱16,000 per night, 16 pax
PROMO RATES for January
January 3,4,5,9,10,11,12: ₱11,000 per night, 16 pax
OTHER INFORMATION:
HOW TO GET THERE?
Exact location: Barangay Tal ot, Barili Cebu.
Landmark: 7/11 COnvenience store, Mantalongon Public Market, Barili.
BY BUS:
Option 1: Ride a bus to Barili or any town after Barili. Once you reach Mantalongon Public Market, ride a motorcycle going to the place
Option 2: Ride a bus going to Aloguinsan via Barili.
BY CAR: Navigate with Waze or Google Maps and set your destination to "Mahogany Place" in Barili. Parking space is available.