Wherever it is our next lag destination is, may it be the mountains or the beach, one thing is for sure, we all seek our caffeine fix.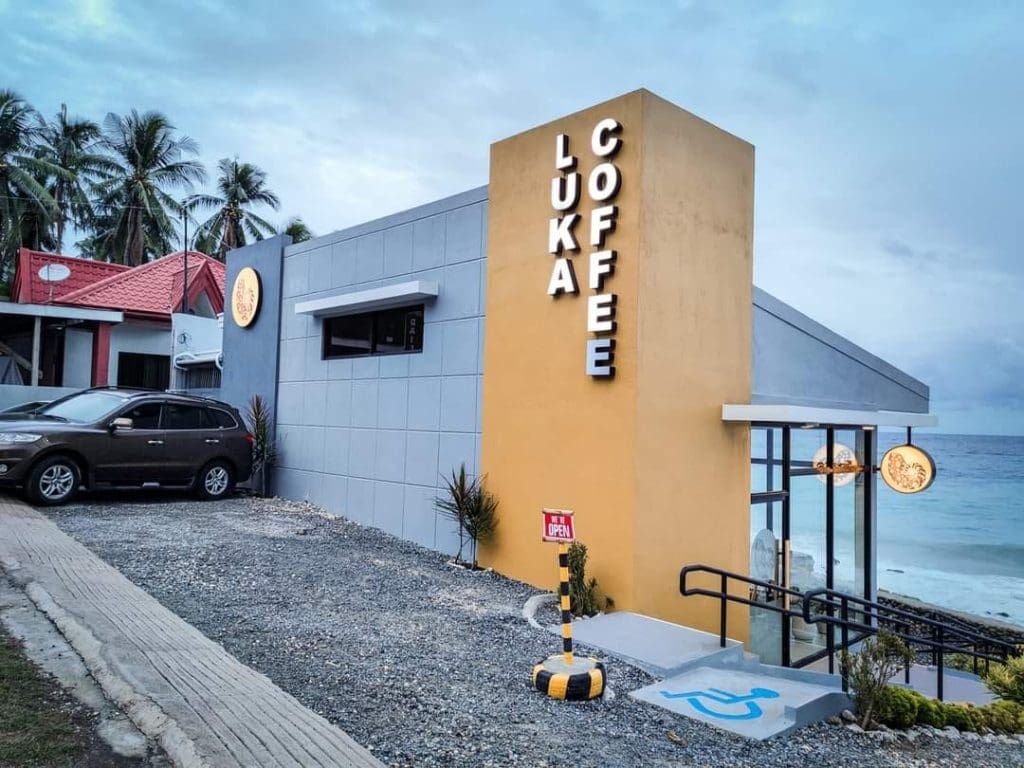 By now, we all have our long list of cafes to try and you might just want this one on your list.
Located in Oslob, Luka coffee will have you dreaming of that movie scenes where the light just hits the right way on your face while facing the ocean sipping your morning coffee.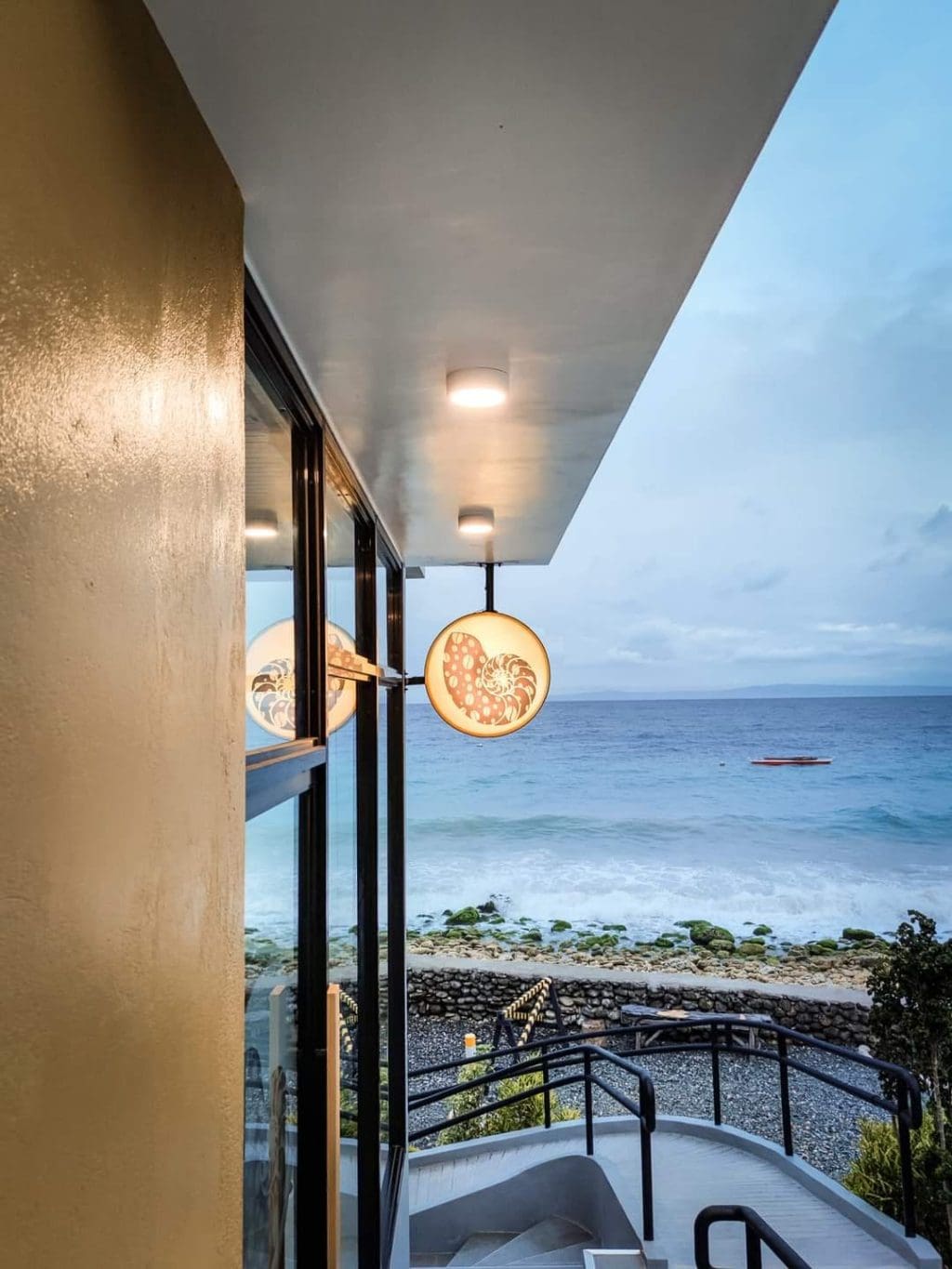 The coffee shop might look plain and solid on the roadside but wait till you see it from behind. It is definitely aesthetically pleasing with its minimalist modern vibes and use of nude colors along with these beautiful potted greens. Also being strategically situated with it being along the road and right by the beach, it has everything that makes your favorite café.
The town of Oslob has been a go-to tourist destination for years with the famous whale shark watching.
This beachside coffee shop is already famous among locals and tourists alike with its relaxing vibe, the beach view, and, of course, the delicious food offerings to pair with your choice of coffee.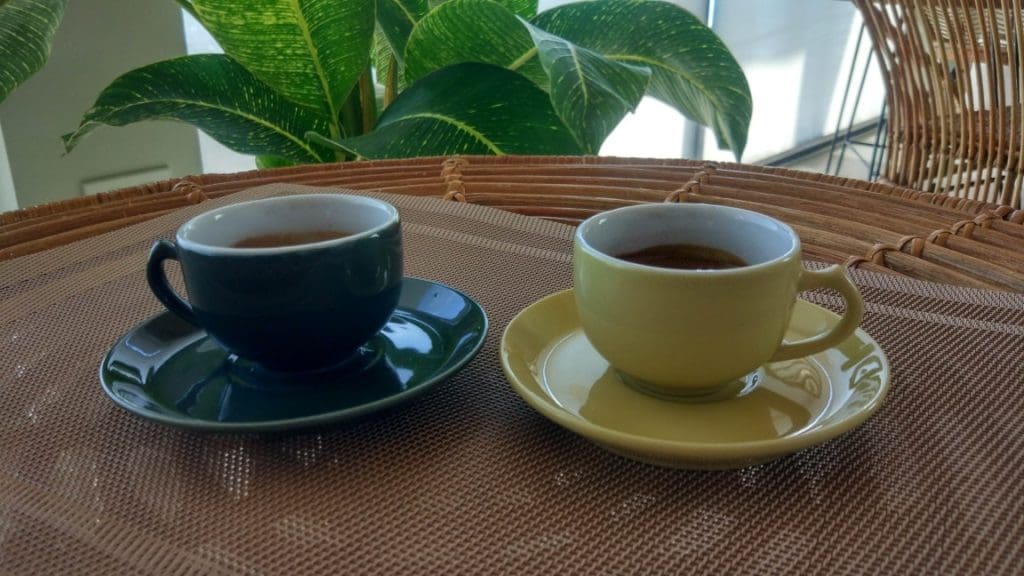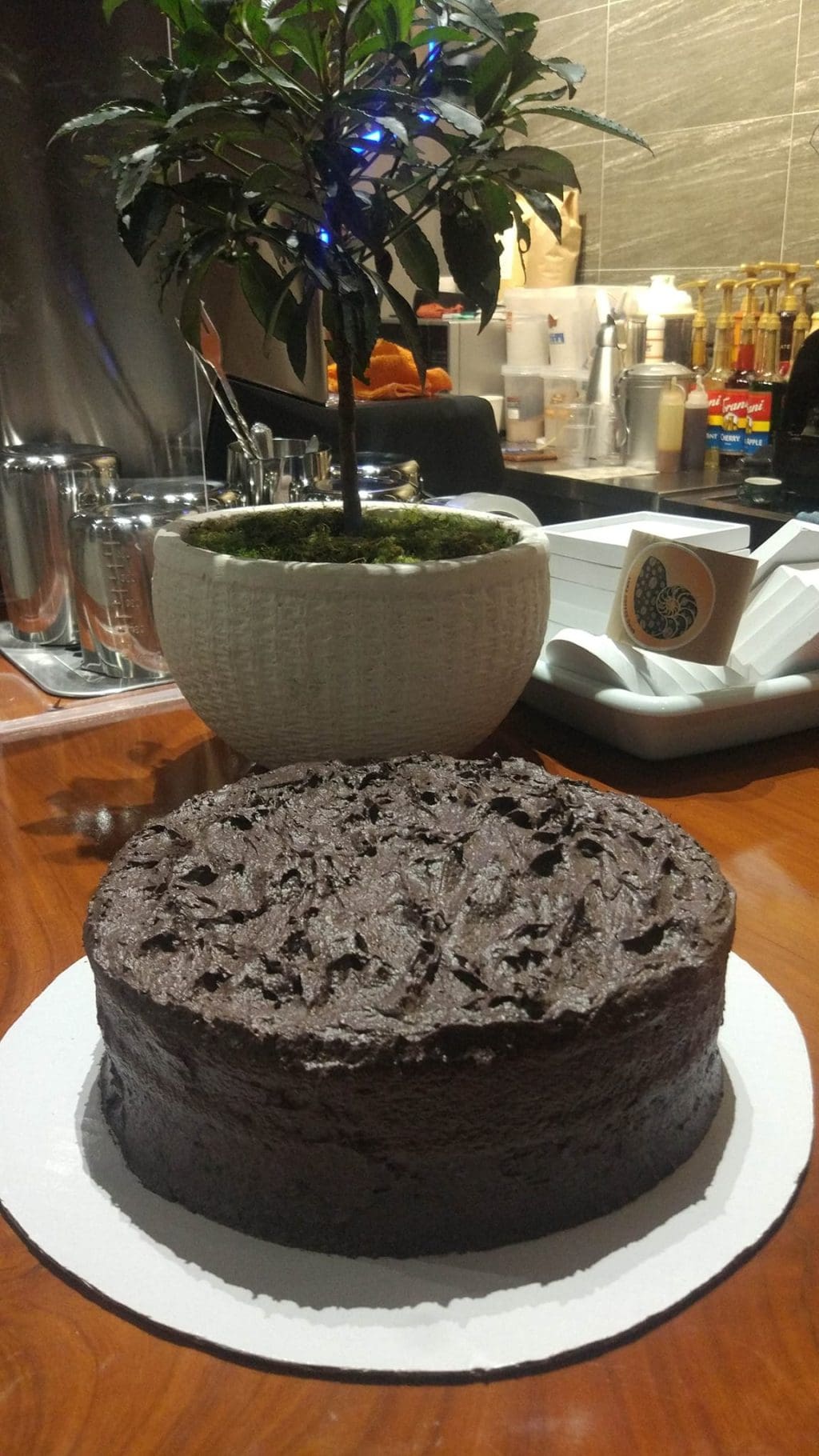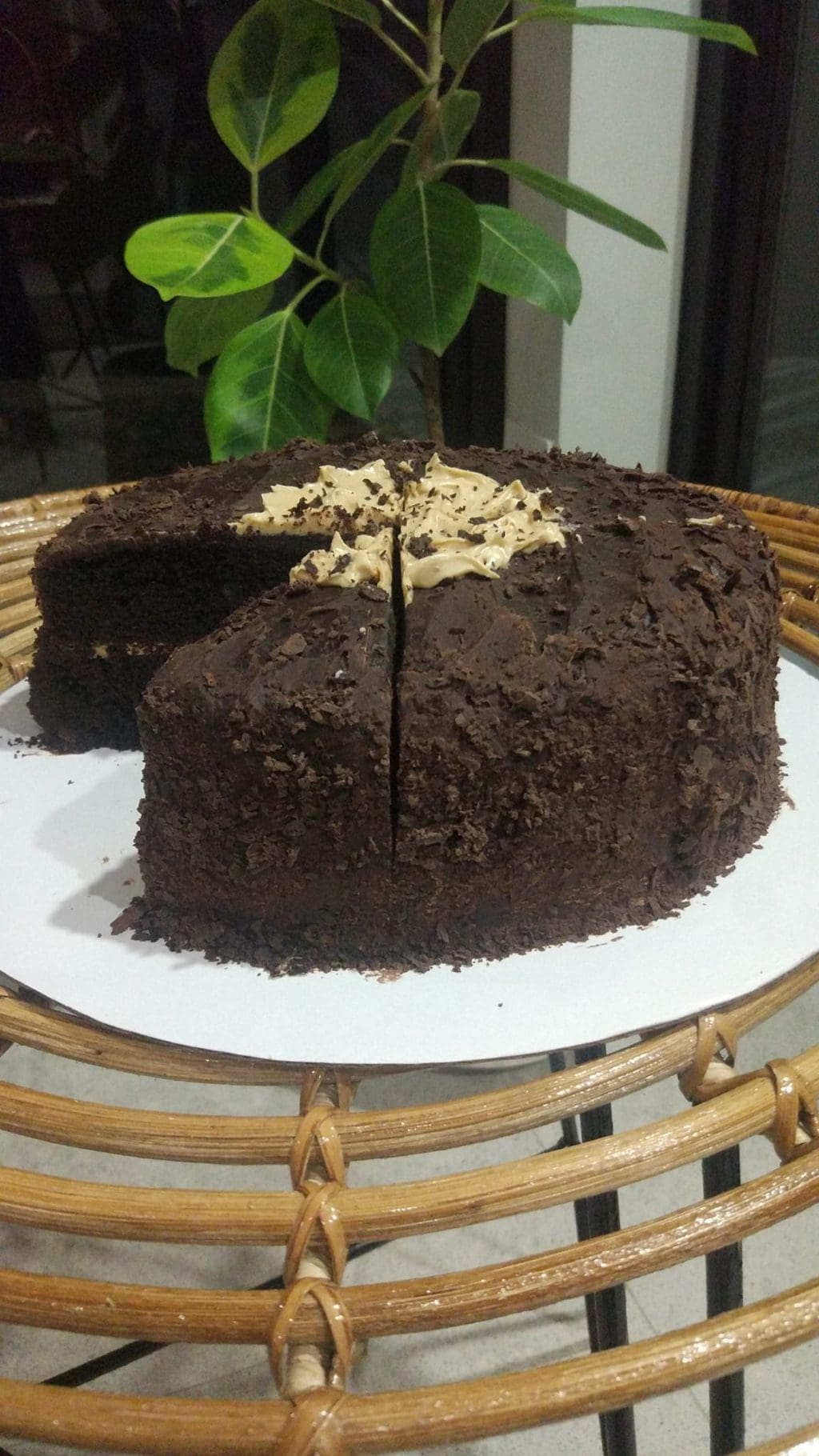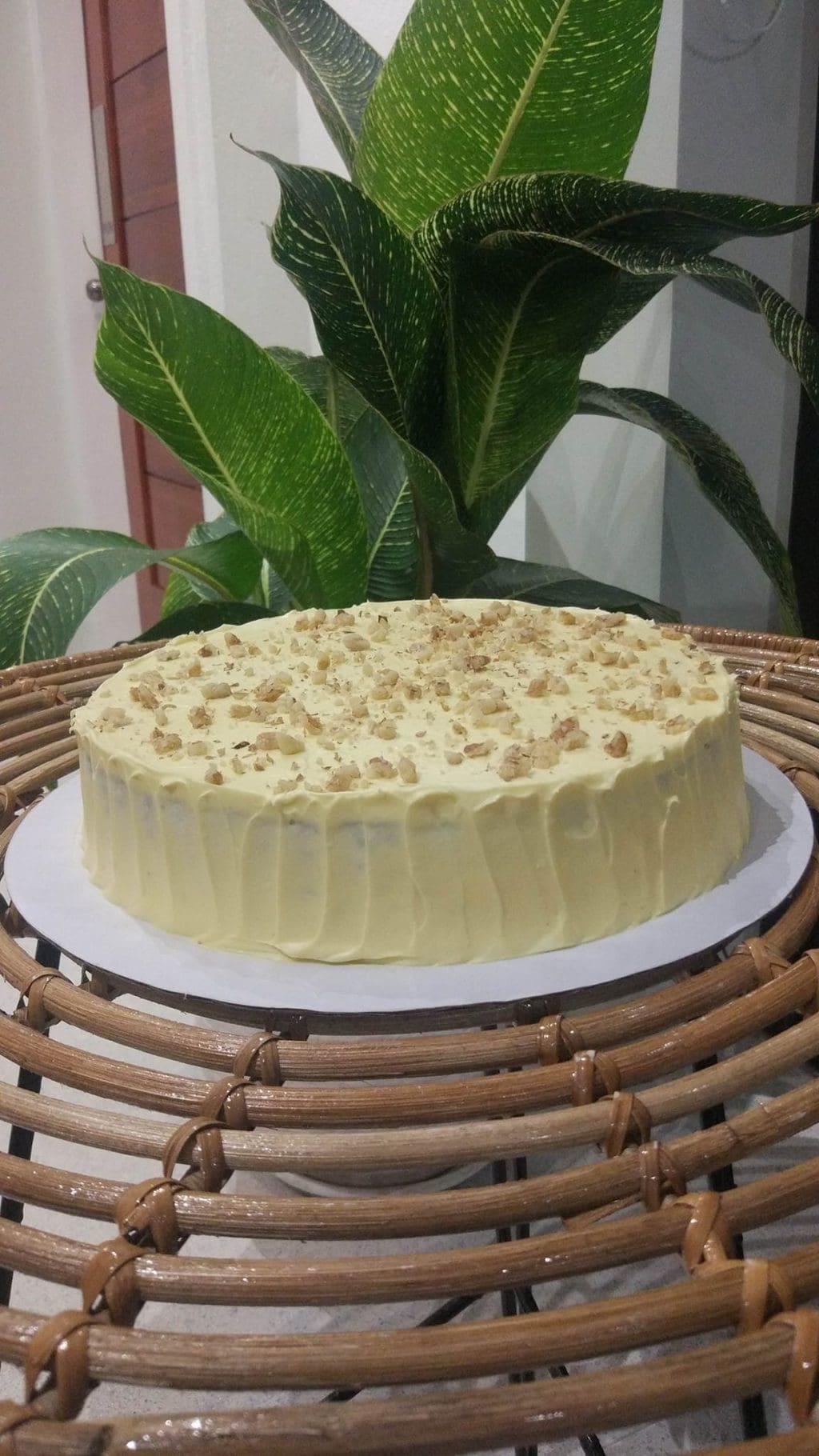 You can choose to pair your drink with their cake collection, pasta, or sandwiches. They also have other drinks if you are not in the mood for coffee such as iced teas, shakes, sodas and milk dirnks.
Luka coffee is somewhere you'd like to be while visiting the small town in your free time or a better rest stop when driving south of Cebu as you can chill and admire the sea and inhale the sea breeze.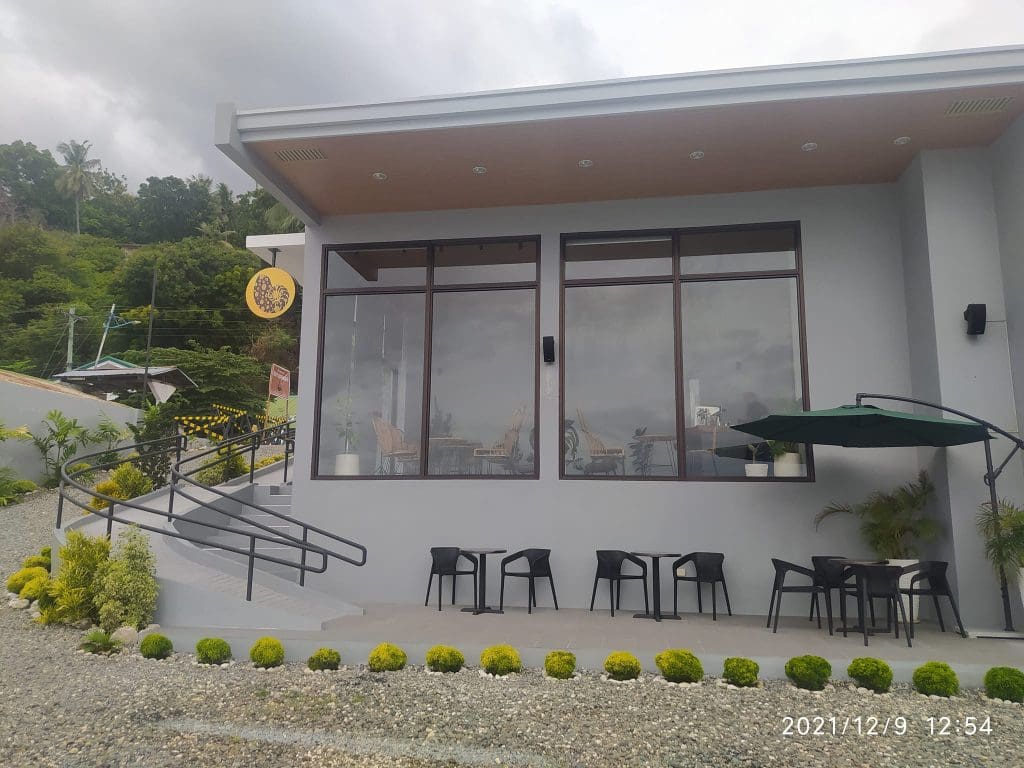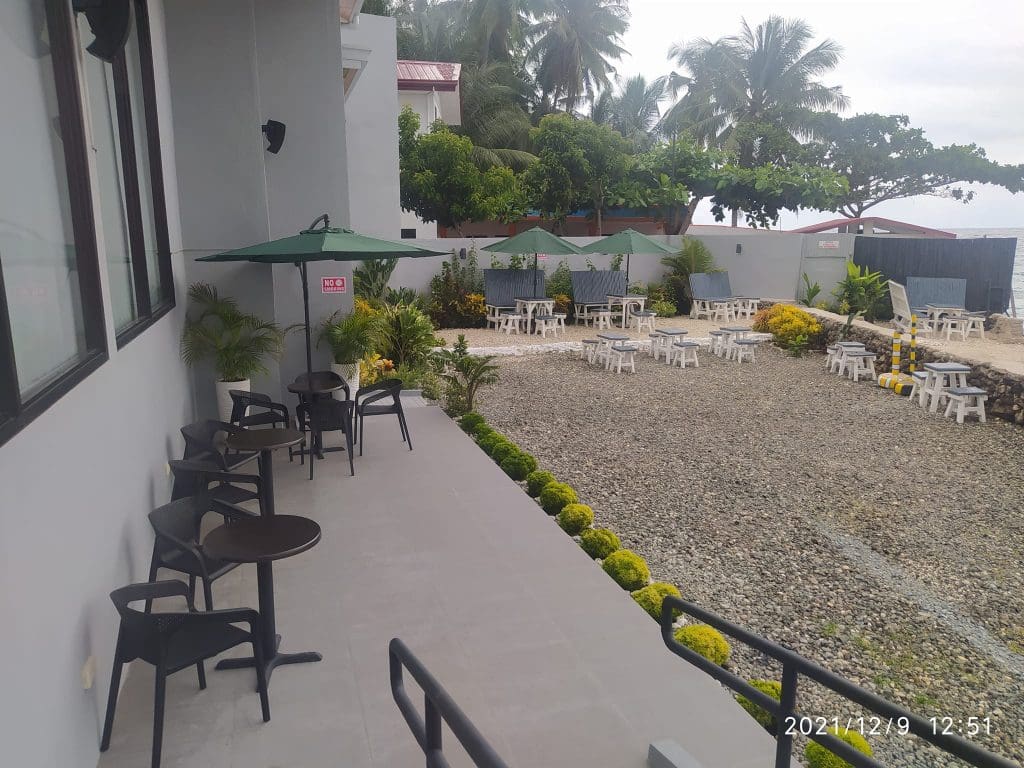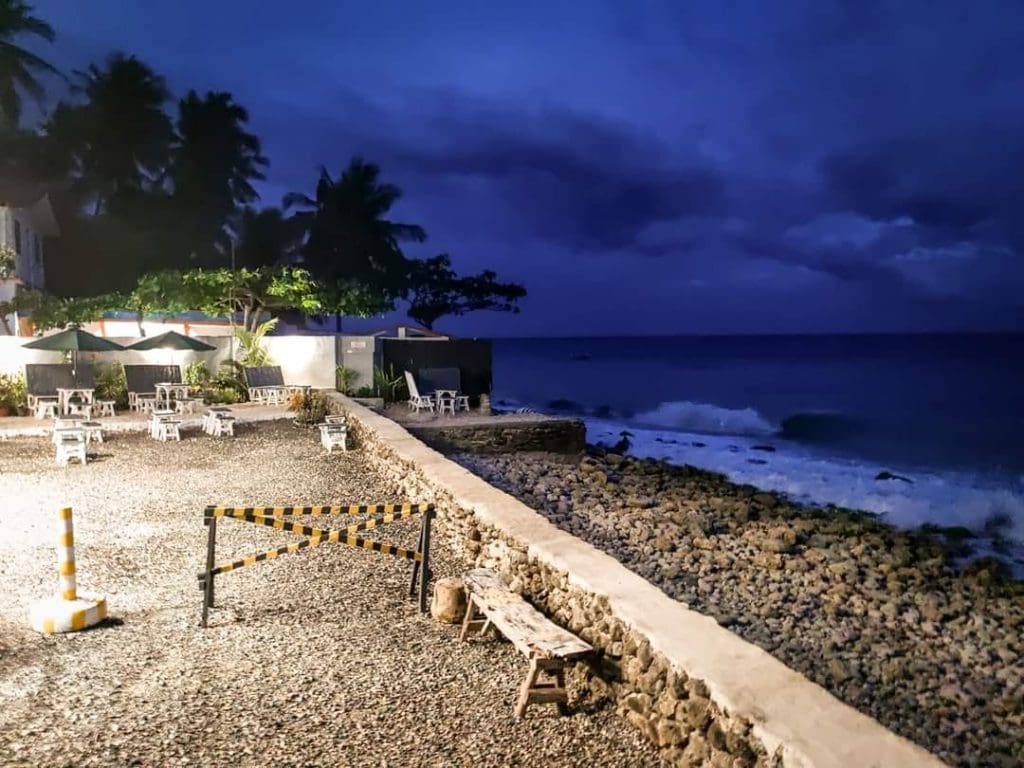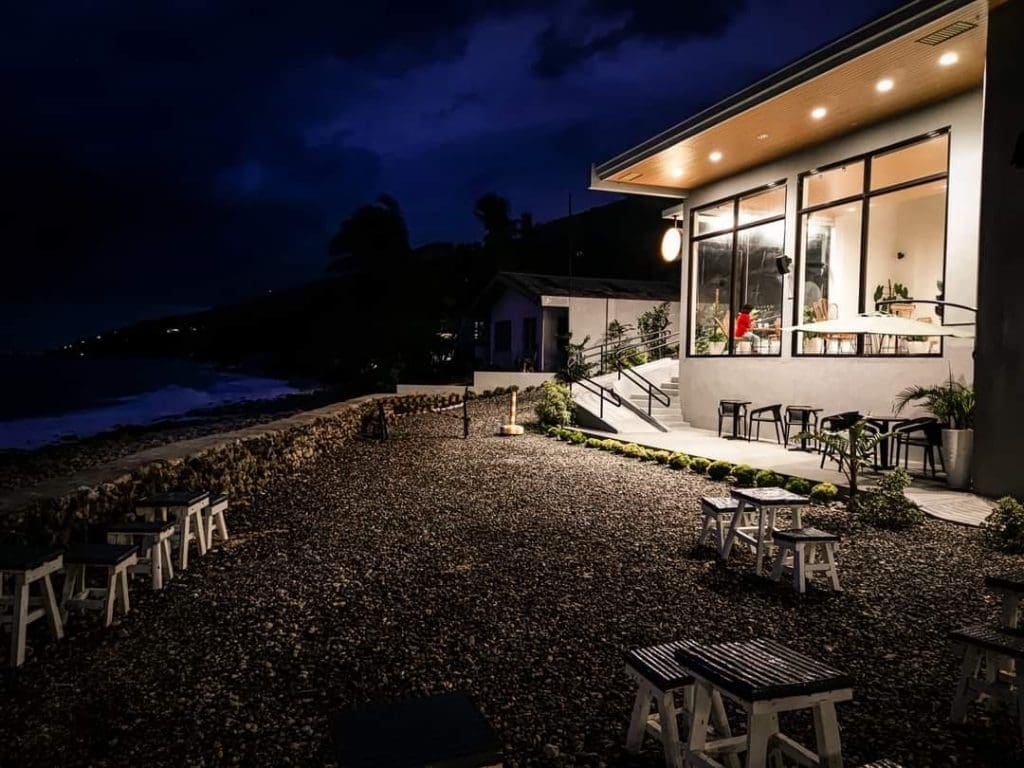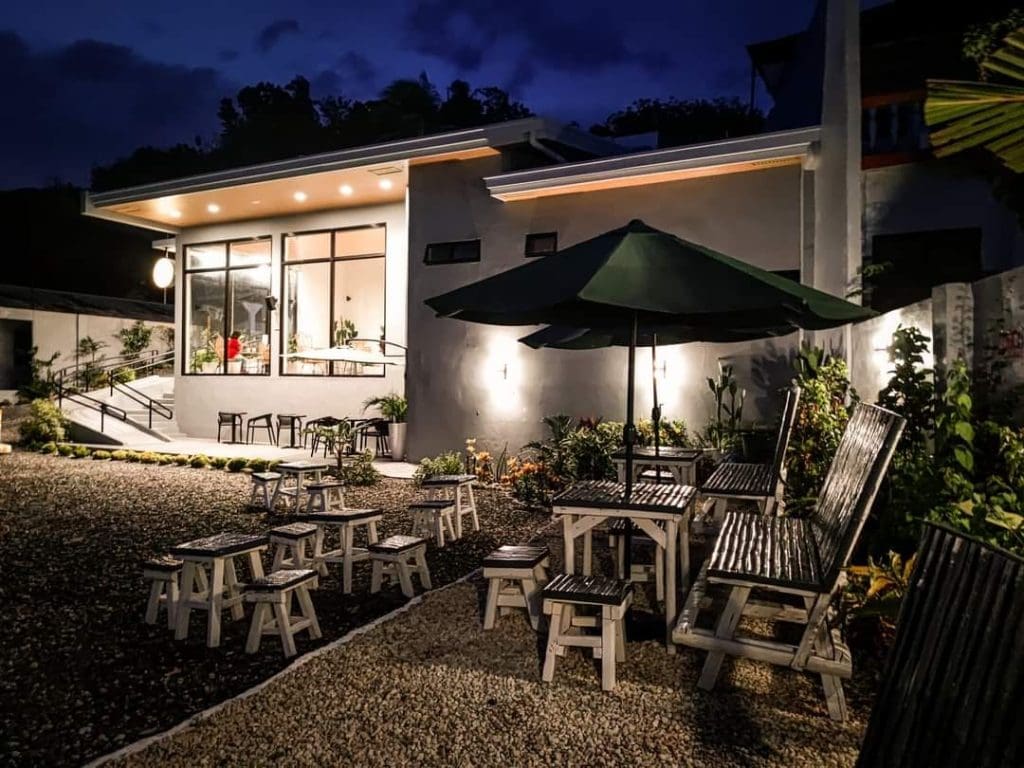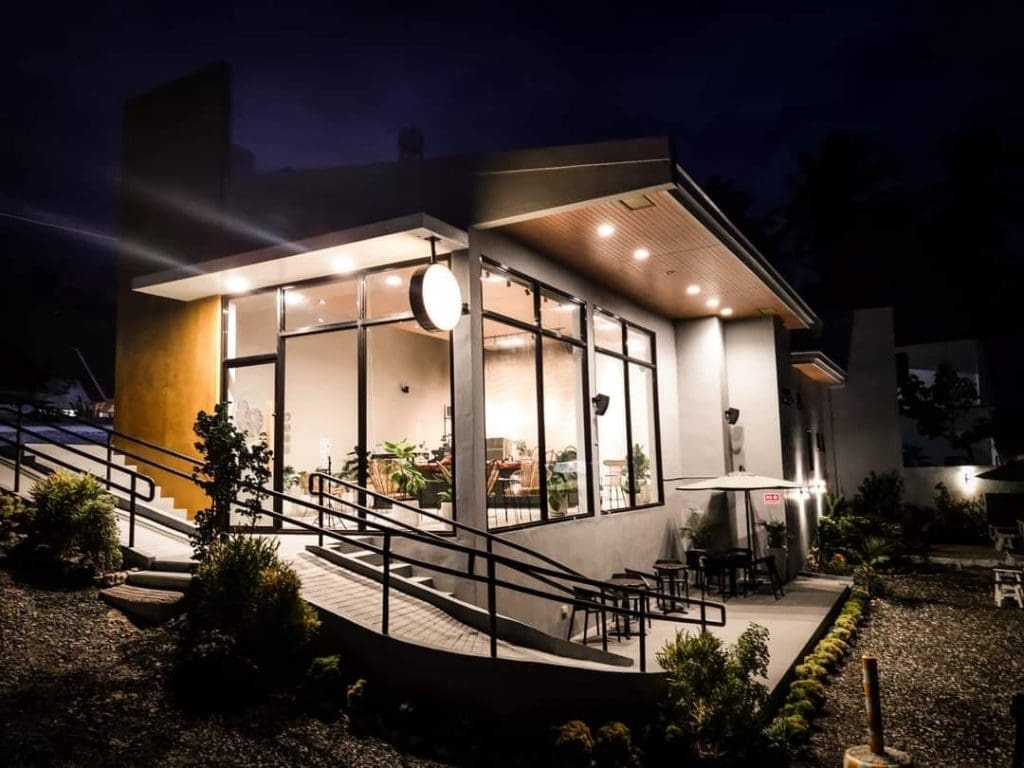 RATES & OTHER INFORMATION
Other Information:
Menu: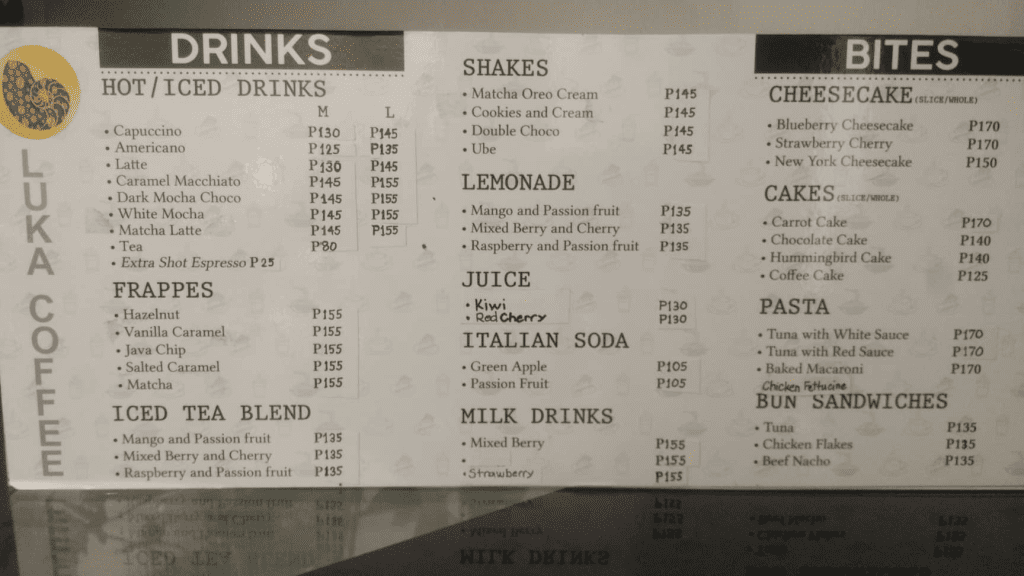 HOW TO GET THERE?
Exact location: Natalio Bacalso Avenue, Oslob, Cebu
BY BUS: Go to Cebu City South Bus Terminal and ride on a bus bound for Oslob. Tell the driver to drop you off at Luka Coffee in Oslob.
BY CAR: Navigate with Waze or Google Maps and set your destination to "Luka Coffee" in Oslob. Parking space is available.