Students eyes here!
The Liloan scholarship program for School Year 2022 – 2023 have been launched and is planned to have a well-organized process through distribution by clusters.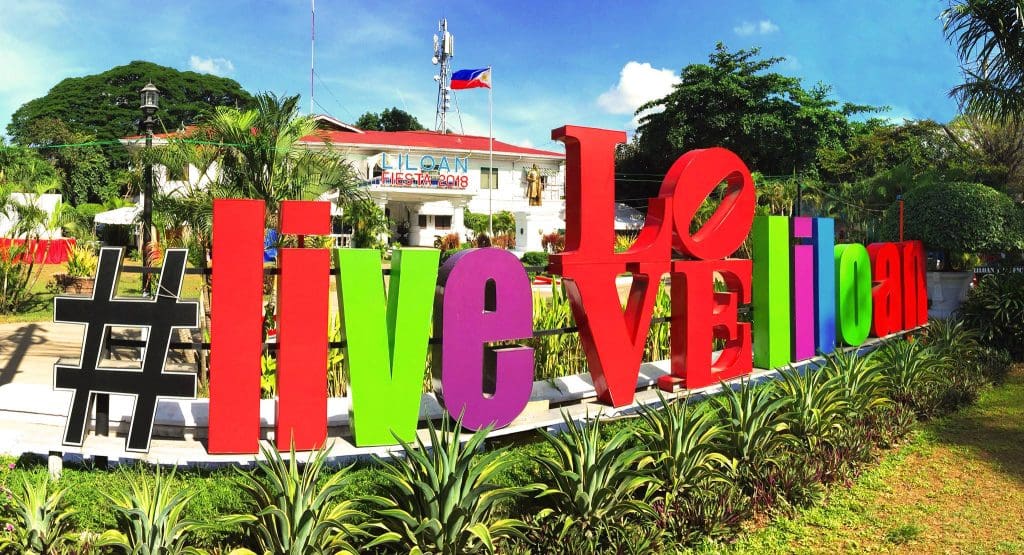 To qualify for the scholarship, a student should possess a set of qualifications and then provide the needed requirements and then finally submit said application.
Here is the complete list of things that you should be aware of before and during application.
GENERAL QUALIFICATIONS
General Weighted Average (GWA) grade of 85 or higher (Grade 10, 11, and 12 students)
Final Grade of the last sem must be 2.0 or higher (college and post-graduate students)
Applicants is a bona fide resident of Liloan, Cebu.
Applicants is currently enrolled for the School Year 2022 – 2023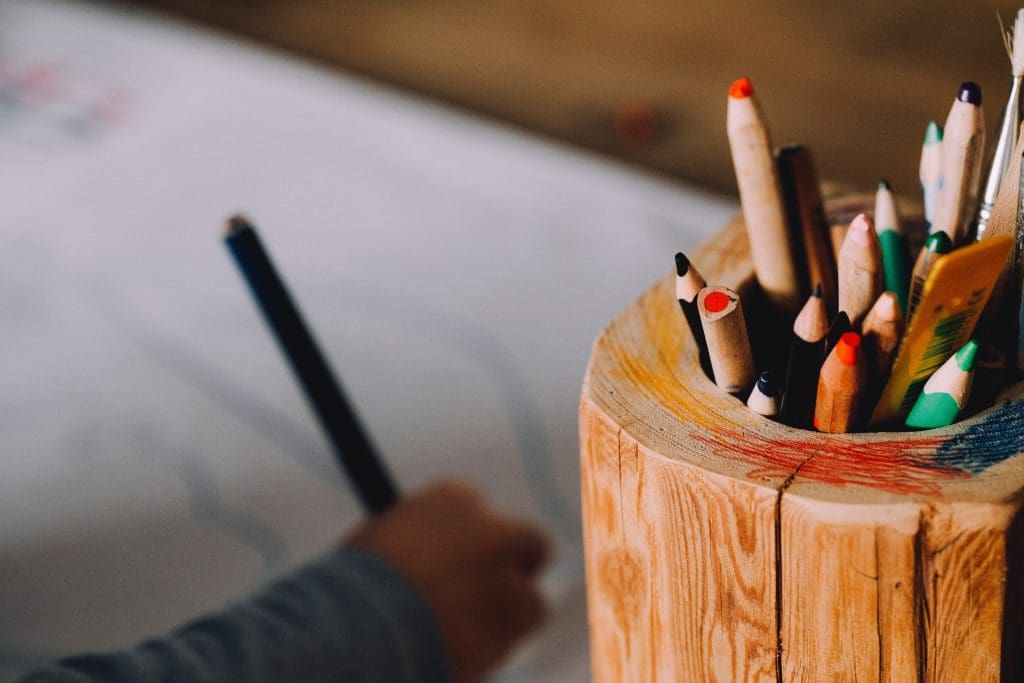 REQUIREMENTS
Letter of Intent addressed to Mayor Aljew Frasco
Barangay Certification (Proof of Residence)
Present one that applies to you
Present report card with GWA of 85 or higher (GRADES 10, 11, and 12)
Present a transcript of record with a GWA of 2.0 or Higher and a study load for the SY 2022 – 2023 (college students)
Present proof of membership of the varsity team in your school. (athletes)
Present a Transcript of Record, Diploma, and a 2×2 picture (post graduates)
HOW TO APPLY
During the distribution of forms, get an application form at the venue at your scheduled time.
Fill out the application form.
Attach the documentary requirements.
Submit to the processing staff within September 13 to 30, 2022 from 9am-5pm.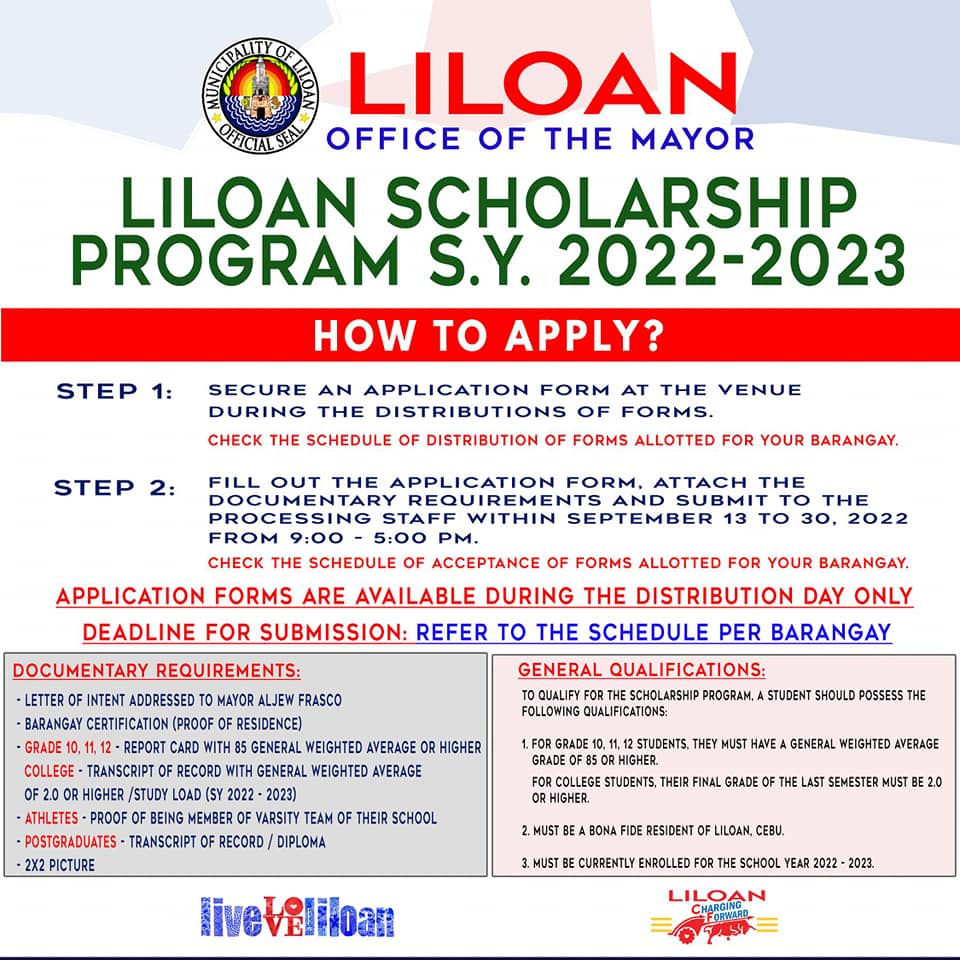 Schedule of distribution of application forms allotted for your barangay
Dates: August 16-18 (9am-5pm)
Note: Check specific time of distribution of forms allotted for your barangay.
Dates: September 13-16, 20-23, 26-28 and 29-30 (9am-5pm)
Note: Check specific time of submission of forms allotted for your barangay.
Complete schedule per barangay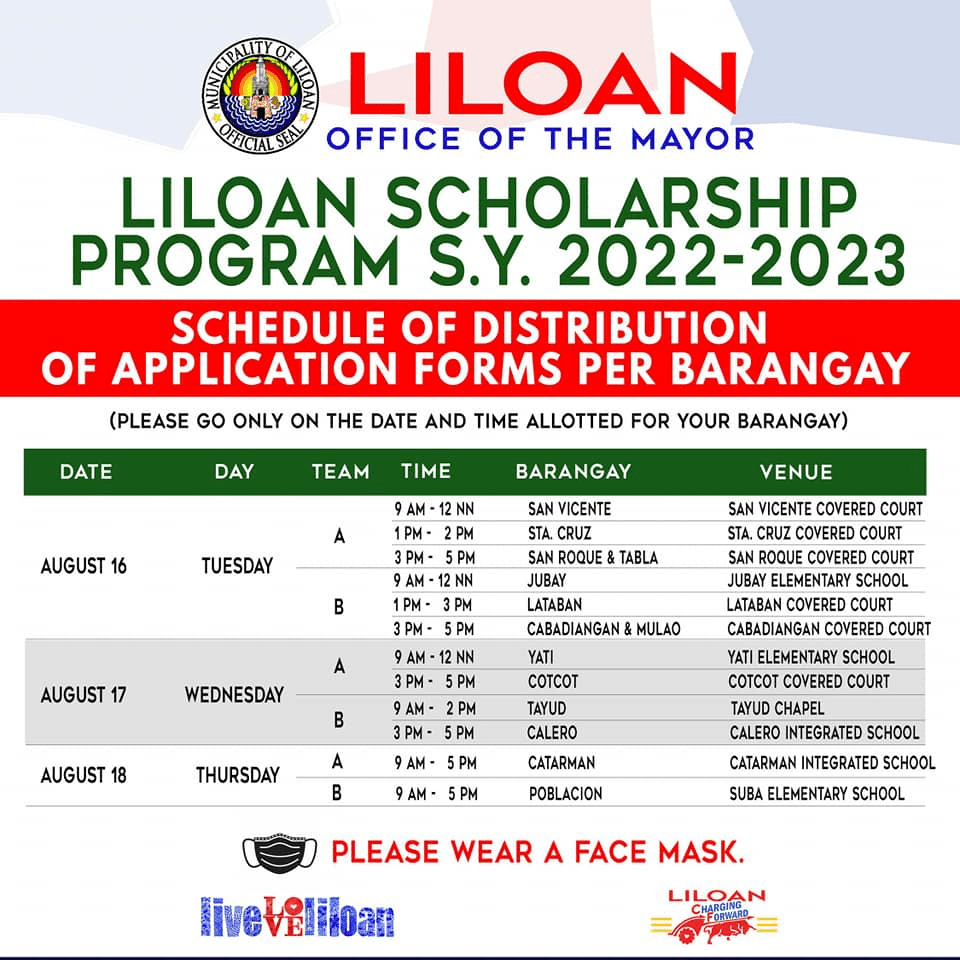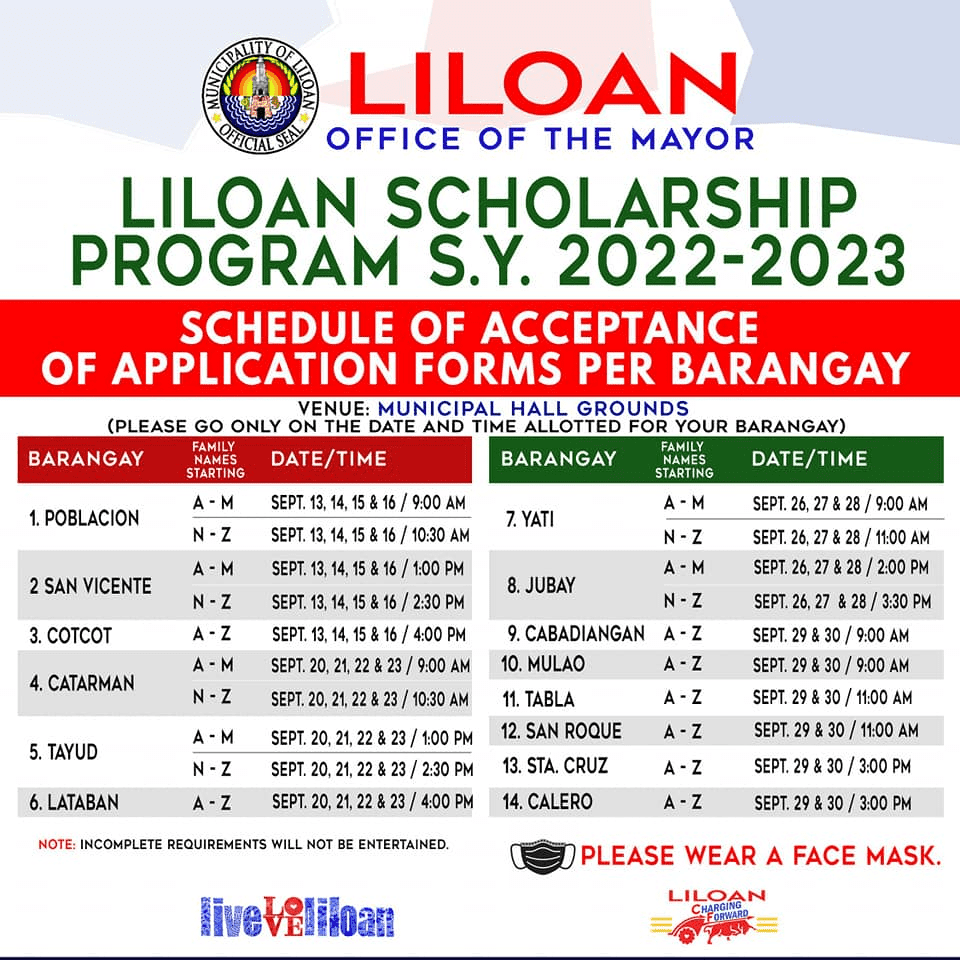 Liloan's admirable support for the education of our youth should be an inspiration for other municipalities in Cebu as well.