Transformers? No, it's Jollibee's newest Toy Collection — the JolliBots!
Jollibee recently launched the JolliBots—a new collection of Jolly Kiddie Meal toys featuring Jollibee mascots in a robot-themed concept—in February, making playtime even more fun.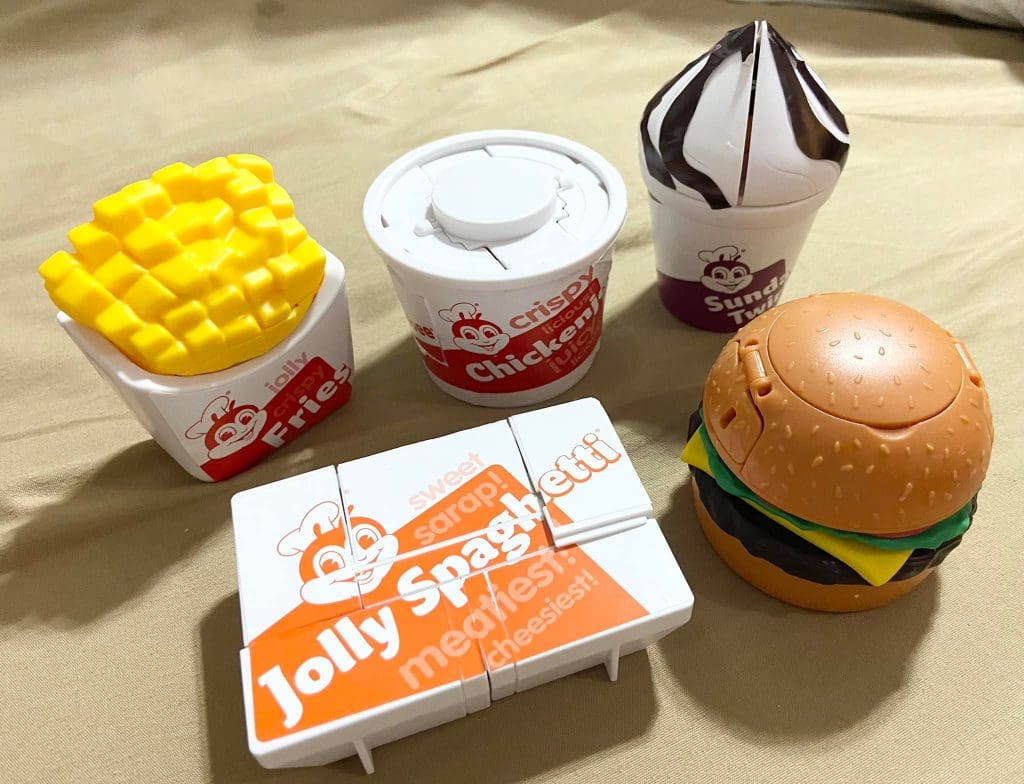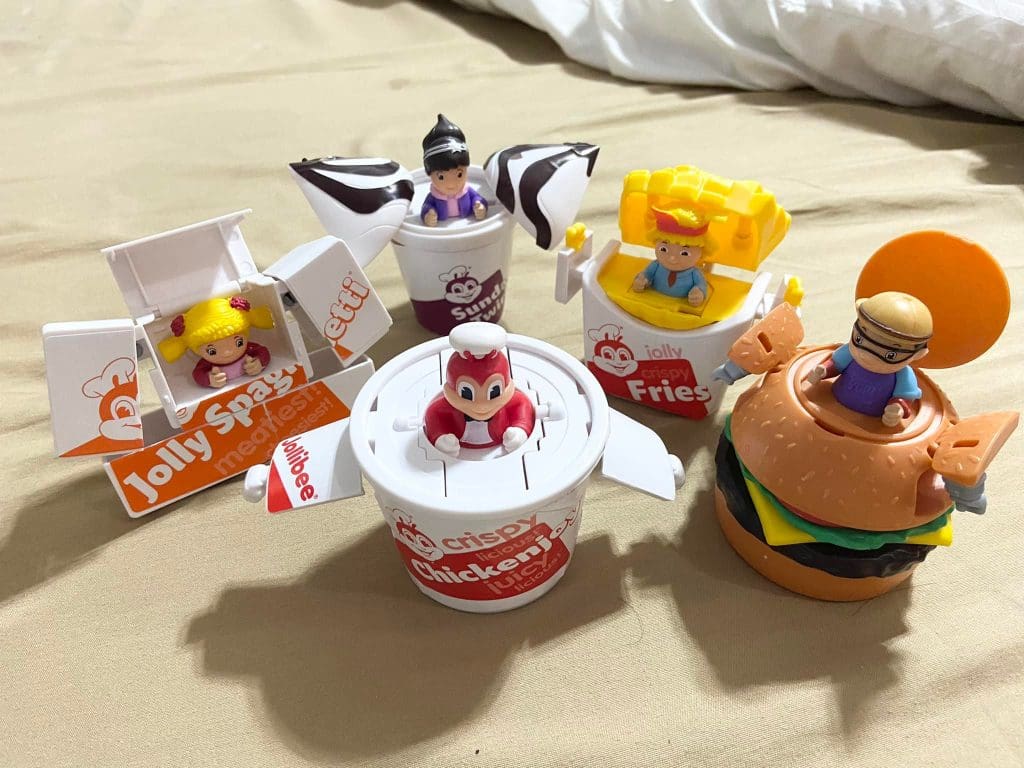 Kids can now start collecting and playing with their favorite Jollibee mascots and have them transform into robots, for every purchase of a Kiddie Meal.
Here are the mascots with their transformations:
Jollibee as the Chicken Joy Bucket robot
Twirlie as the Chocolate Sundae Twirl robot cup
Yum as the Yumburger robot
Hetty as the Jolly Spaghetti robot box
Popo as the Jolly Crispy Fries box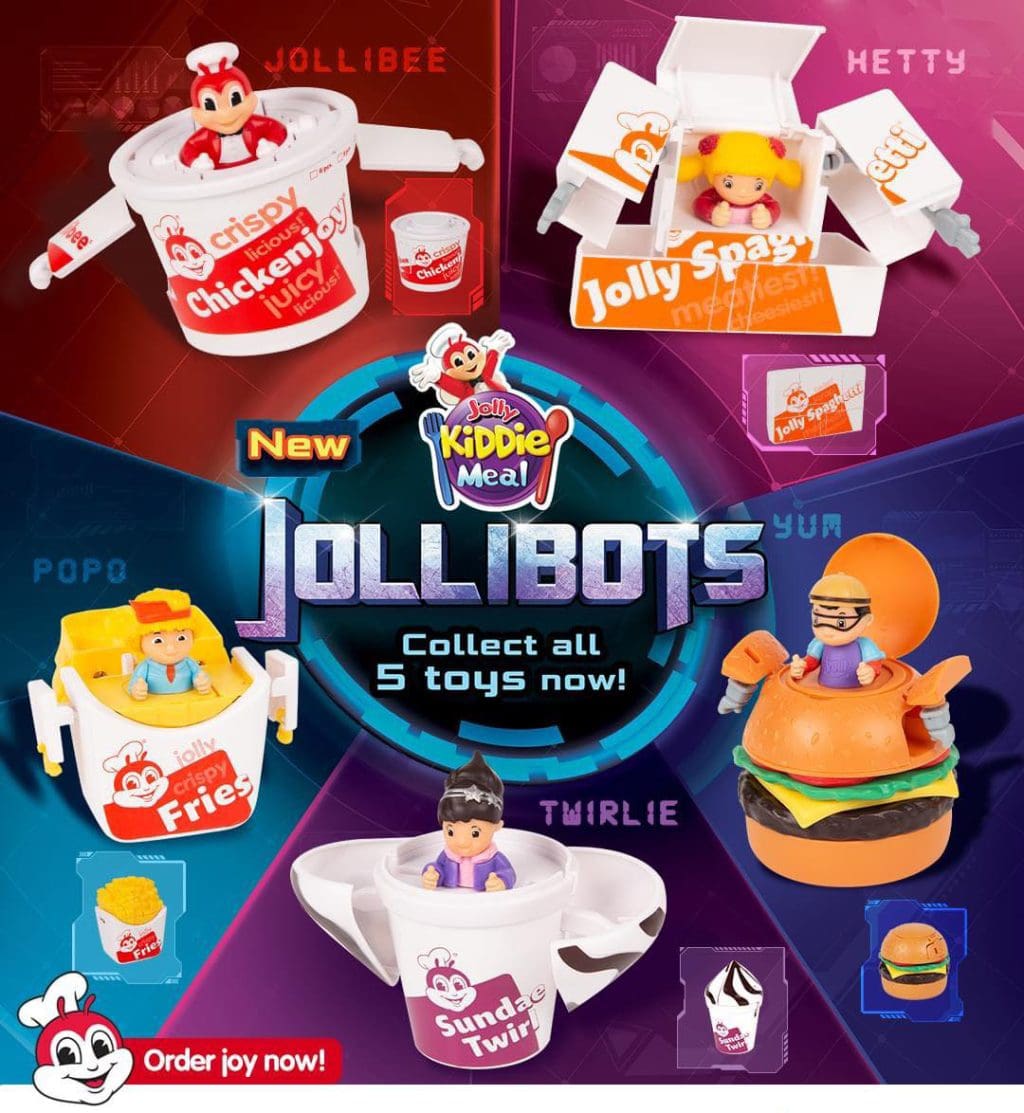 Price List
The toys come with their own Jolly Joy Box and are available with every purchase of a:
Yumburger (₱82)
Yumburger Meal with Drink (₱102)
Jolly Spaghetti (₱97)
Jolly Spaghetti Meal with Drink (₱107)
1-pc. Burger Steak (₱97)
1-pc. Burger Steak Meal with Drink (₱114)
1-pc. Chickenjoy with Rice (₱129)
1-pc. Chickenjoy Meal with Drink (₱144)
Kids can also get their hands on the complete set by purchasing a 6-pc. Chickenjoy Bucket for only ₱624.
Enjoy everyday robot action with Jollibee's newest JolliBots! Collect all five toys by visiting the Jollibee branch nearest you, or by having them delivered to your home through the Jollibee App, JollibeeDelivery.com, #87000 hotline, GrabFood, or foodpanda.