It seems like the thought that you can find almost everything at 7-Eleven is true.
This is because our random cravings for Japanese rice snacks can now be satisfied with just a trip to the convenience store as well.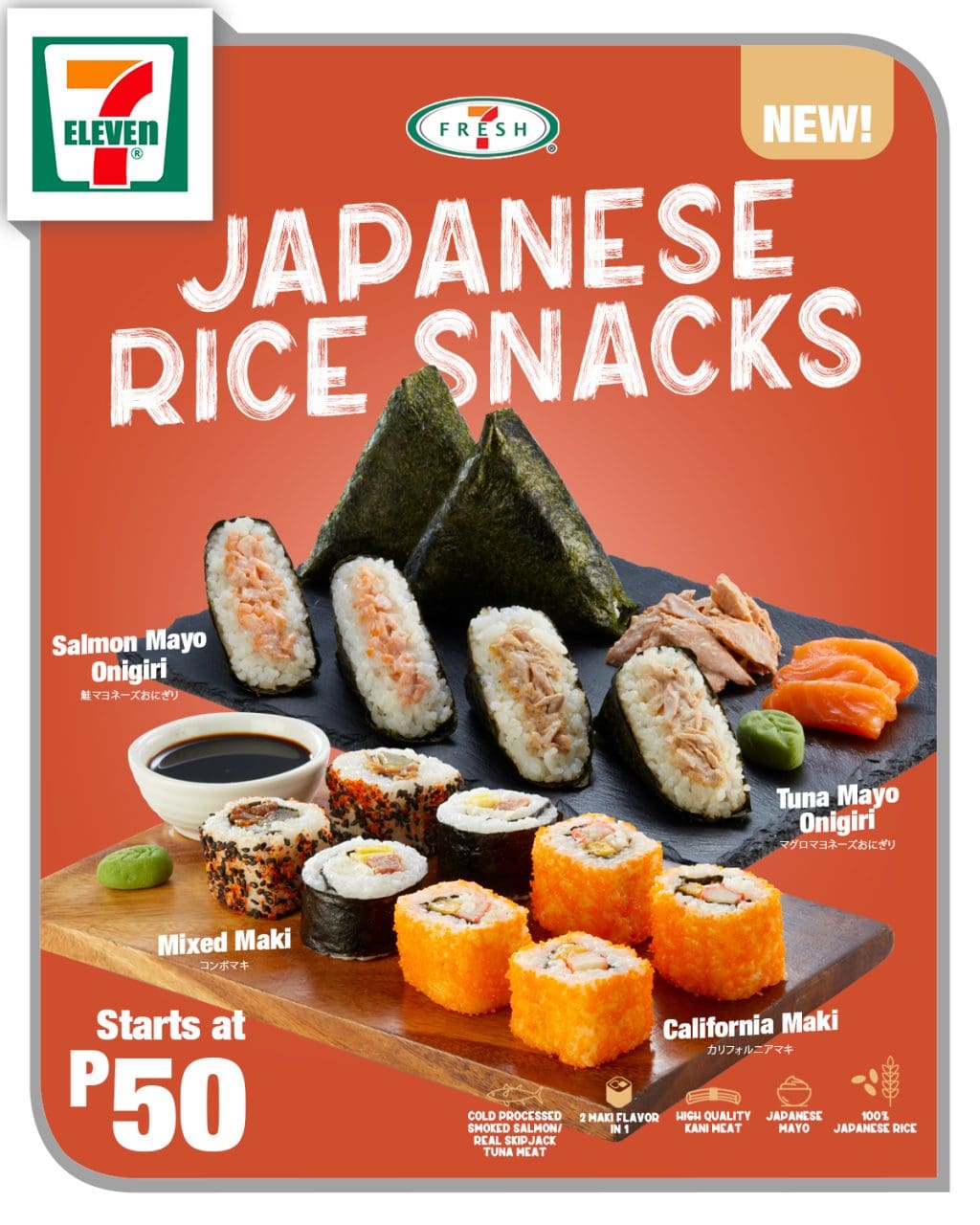 7-eleven's heat-and-eat food selection is staying true to its cultural diversity offering different cuisines, as they are adding more Japanese food options with the launch of their Onigiri and Maki.
4 new Japanese Food offers
Tuna Mayo Onigiri
Salmon Mayo Onigiri
California Maki
Mixed Maki
7-eleven Onigiri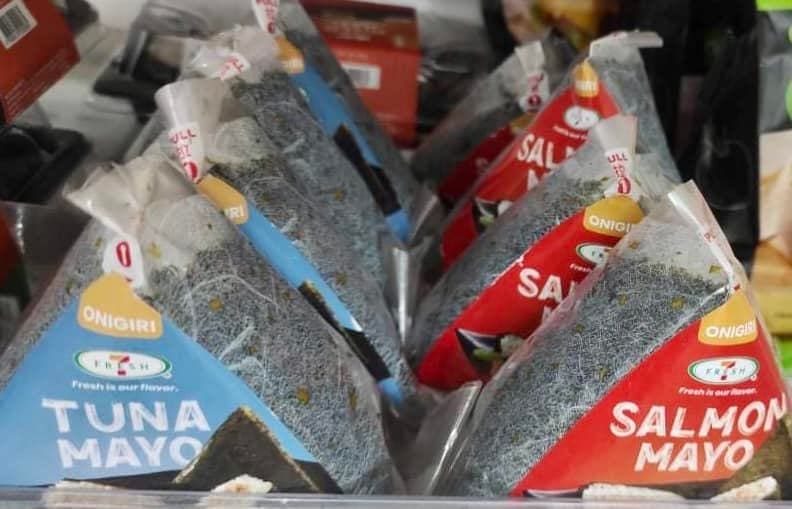 Onigiri or rice ball, is a Japanese food made from white rice formed into triangular or cylindrical shapes. The ones in the store though comes in two flavors: Salmon Mayo Onigiri and Tuna Mayo Onigiri. They are covered in seaweed paper, triangular in shape and either stuffed with cold processed smoked salmon (for the Salmon Mayo) or skipjack tuna meat (for the Tuna Mayo).
Both fillings are using Japanese mayonnaise so rest assured they are creamy and extra tasty.
7-eleven Maki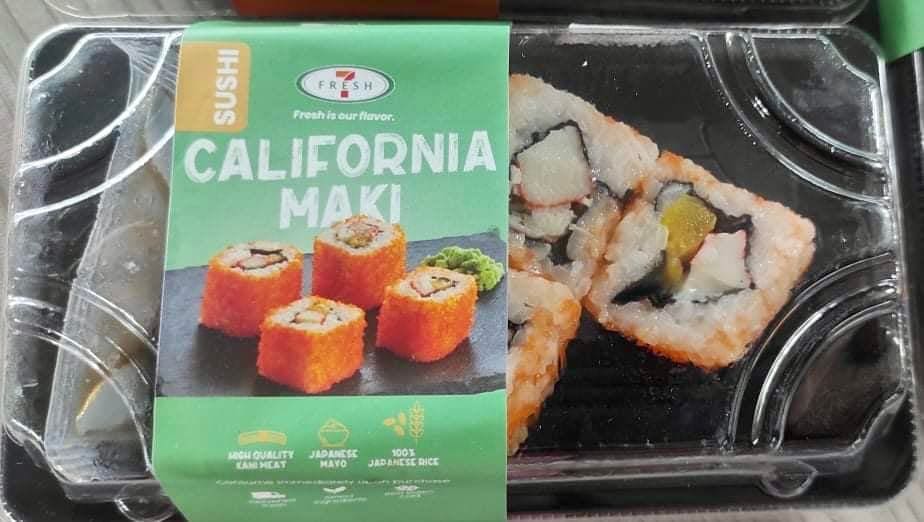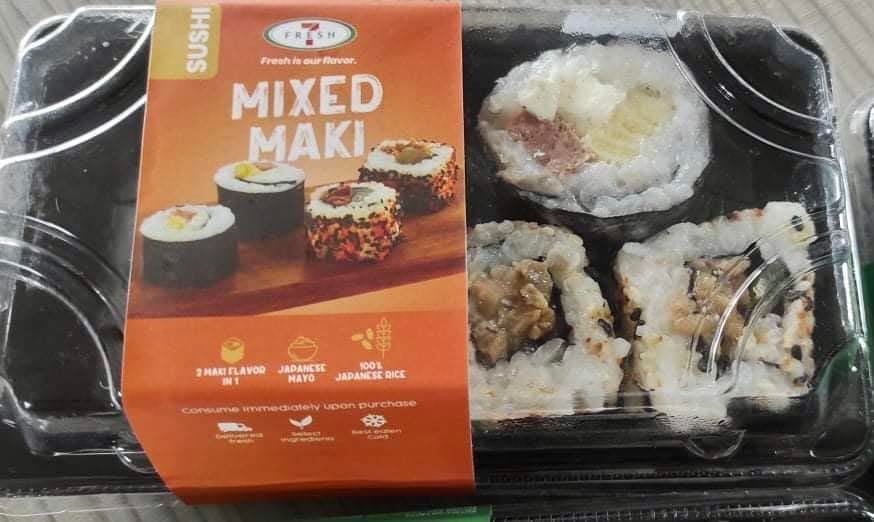 There are many kinds of sushi roll and at 7-Eleven you get to have one of the most favorite the California Maki which uses kani, or imitation crab sticks.
And the other option is Mixed Maki which has two flavors in one container. One is spicy covered in chili powder and stuffed with minced meat, while the other maki has sliced sausage and mayonnaise.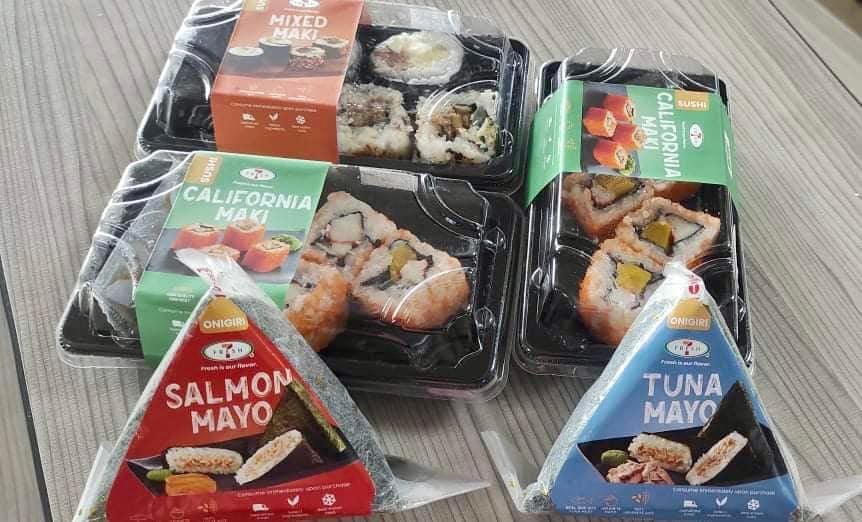 Ready your chopsticks and head to the nearest 7-Eleven as aside from these snacks being delicious they are very affordable as well with prices starting at P50.